If you're looking for a quality pair of wireless earbuds, it can be tough to find the right pair. This is ironic, since quality wireless earbuds are a relatively new innovation. Not too long ago, they were basically a joke. Before True Wireless Stereo, you only got a mono signal at very low bitrates. Now, there's an explosion of wireless earbuds on the market. This is a double edged sword for consumers. On the one hand, you have more choices than ever before. On the other hand, some of them are good, and others are downright awful. We've reviewed numerous earbud sets over the years, and we're continuing to sort the good from the bad.
Today, we're going to review two similar earbud sets that still have some important differences. First, we'll look at the Rokeye True Wireless Headphones. These are a relatively simple set of over-the-ear buds, but they do provide CVC 8.0 noise cancellation. Next, we'll review the YINEME SP8 True Wireless Headphones. This pair offers longer battery life, and is more optimized for music than for calling. Which one is the best? Let's take a closer look, and find out!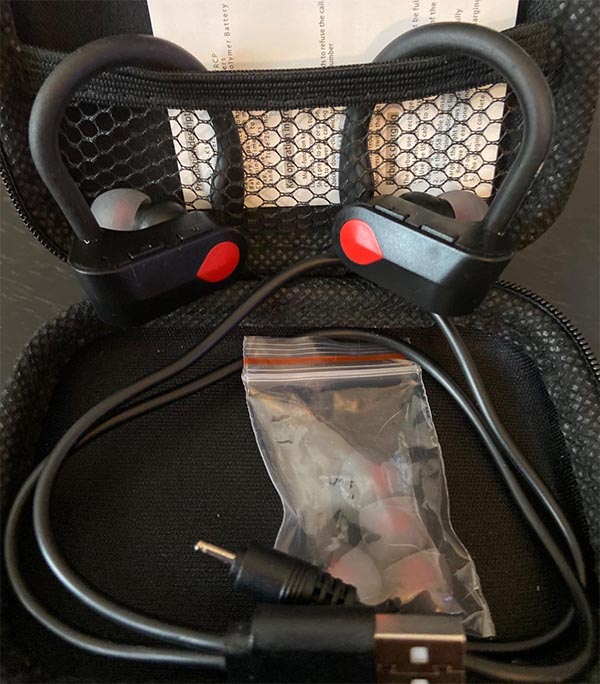 Rokeye True Wireless Headphones
The Rokeye True Wireless Headphones have an over-the-ear design that's very comfortable to wear. A pair of flexible silicone ear hooks hold the buds in place, ensuring plenty of security. Even if you're a workout enthusiast, you won't have to worry about your buds falling off. This fit is enhanced by a pair of comfortable silicone ear tips. Keep in mind that this amount of security will depend on the fit of the ear tips. If they're too tight or too loose, your fit isn't going to be terribly secure. Thankfully, three sets of different sized tips are included in the kit. If you're not comfortable with the originals, try swapping in a different set and see how you feel.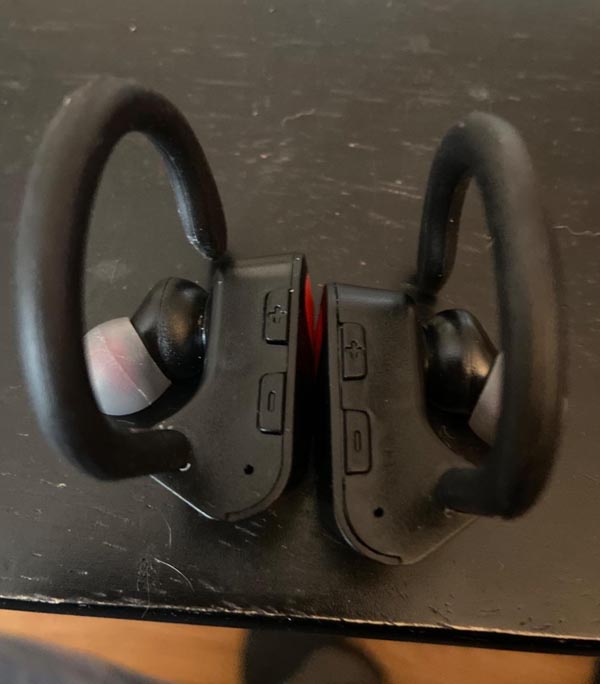 The buds themselves are constructed from matte black ABS plastic. This matte finish is easy to clean, and does not easily show fingerprints. On the right earbud, there's a set of volume buttons on the top that are easy to find by touch. On the outside of both earbuds, there's a set of soft touch control buttons. These buttons won't put pressure on your ears when you use them, so they're very comfortable to operate. In the default earbud version, the buttons are black and match the rest of the finish. However, there's an alternative version that features red buttons that form a nice contrast.
The Rokeye earbuds have a water-resistance rating of IPX4. This means they're sweat-resistant, but can't stand up to a sustained stream of water. Wear them for an intense workout, or even on a run in the rain. But keep them out of the shower. It's also a good idea to wipe them down after they've gotten wet during use.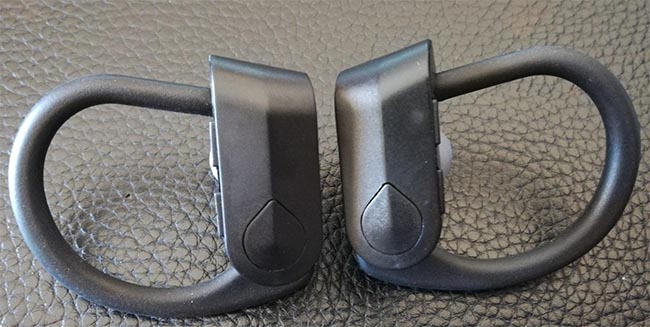 Along with the earbuds themselves, you get a zippered nylon carrying case. This case is very convenient to use, since it won't pop open by accident. This makes it far more secure than a magnetic or spring-loaded case. The soft finish also makes it comfortable to carry in your pocket. The case includes a Micro USB charging cable, which is used for charging the earbuds.
The Rokeye True Wireless Headphones come with a 30-day no-questions-asked return window. If you're not happy for any reason, just send them back for a full refund. Within 90 days, you can return them for a full refund in the event of a factory defect. You also get 12-month customer service in case you have any issues.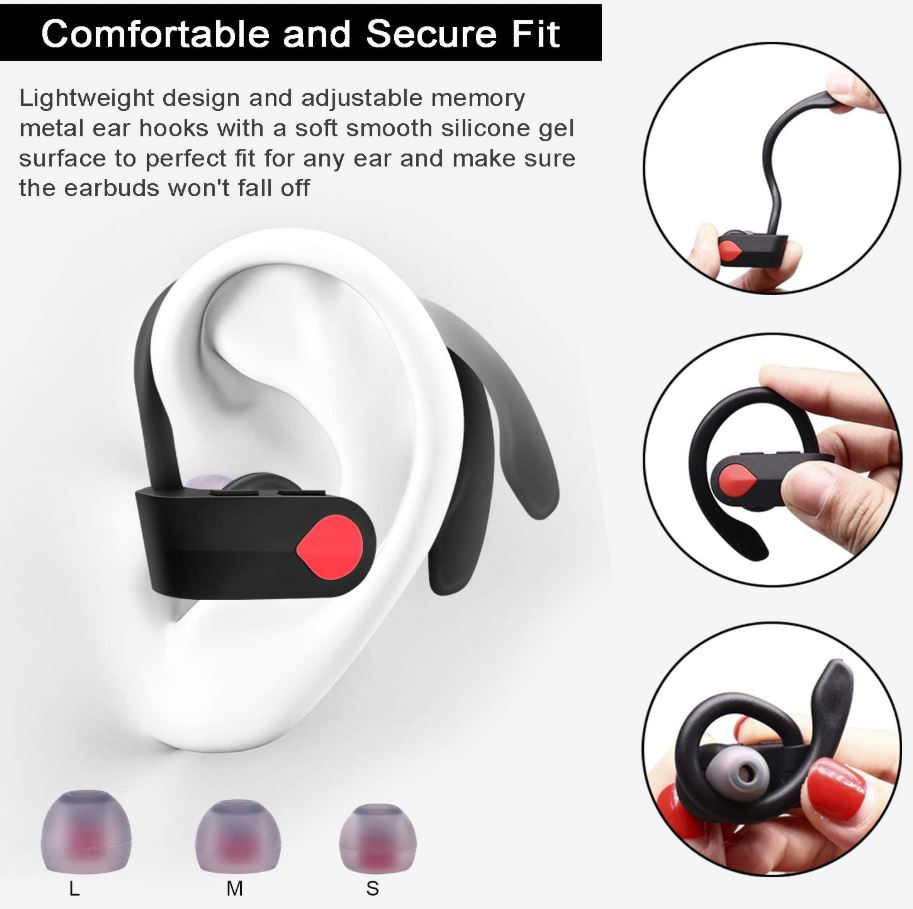 Battery & Connectivity
The Rokeye True Wireless Headphones have a battery life of three to six hours. Your exact performance will depend on your bitrate and volume level. If you're listening at high volumes and high bitrates, expect a shorter battery life. If you prefer lower volumes and moderate bitrates, six hours is more realistic. Unfortunately, the charging case doesn't have any internal battery. You can't recharge your buds unless you're plugged into a USB outlet. Then again, they charge in only 90 minutes. So unless you're regularly on the road, you should be able to keep them topped off.
The Rokeye buds use the latest Bluetooth 5.0 protocol. This protocol allows for higher bitrates than older versions of Bluetooth. It also offers lower latency for videos and movies, as well as better stability. The overall range is 30 feet. That's not terribly impressive, but it's good enough for most everyday purposes.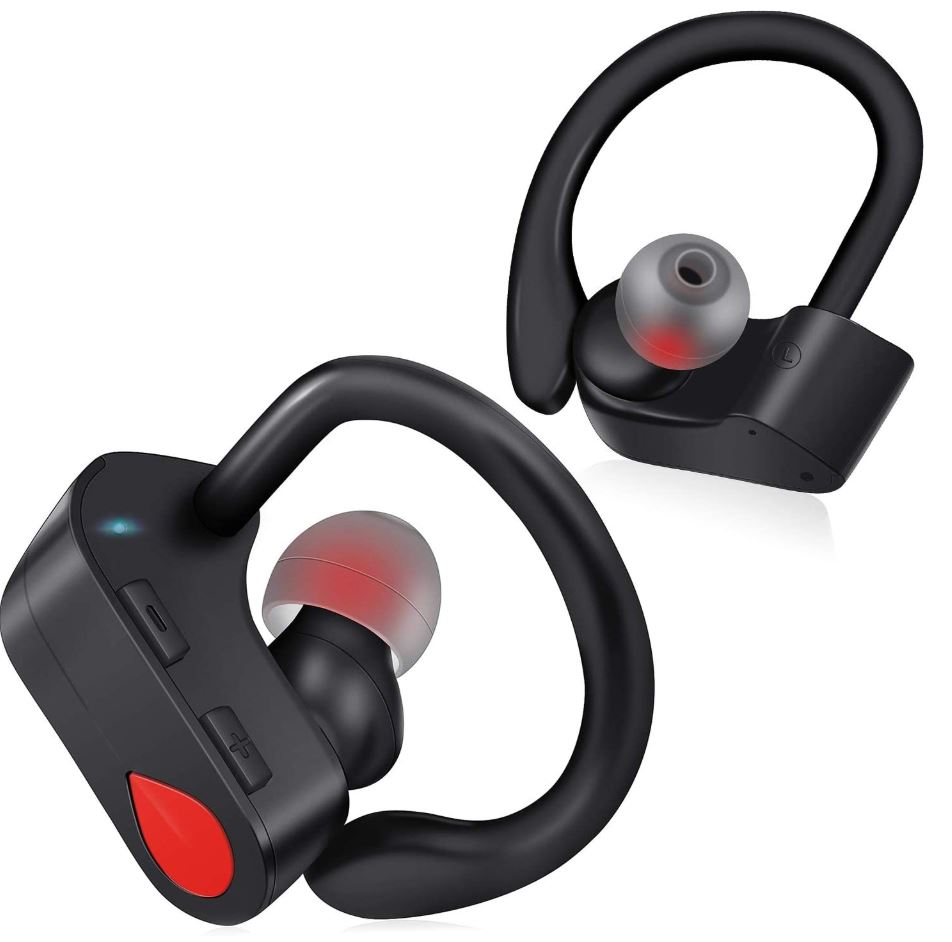 Sound Quality
The sound quality on the Rokeye True Wireless Headphones is very good, particularly for the price. High frequencies offer plenty of clarity, without any fuzz or fizzle. Middle frequencies are similarly clear. Vocals come through clearly, without interference from the highs or the lows. If you're a fan of rap, country, hip hop, or other vocal-heavy genres, you're going to be pleased. The bass is also clear, with plenty of depth and richness. It's not terribly loud, but that's to be expected on an inexpensive pair of buds. All frequencies have plenty of separation, with a wide soundstage that speaks to excellent engineering.
Call quality is also excellent. The Rokeye buds utilize CVC 8.0 noise cancellation, which emphasizes the sound of your voice. Keep in mind that this works on your end, not on the other person's. Your voice will come through with plenty of clarity, without interference from outside noises. How well you hear the other person will depend on the quality of their mics.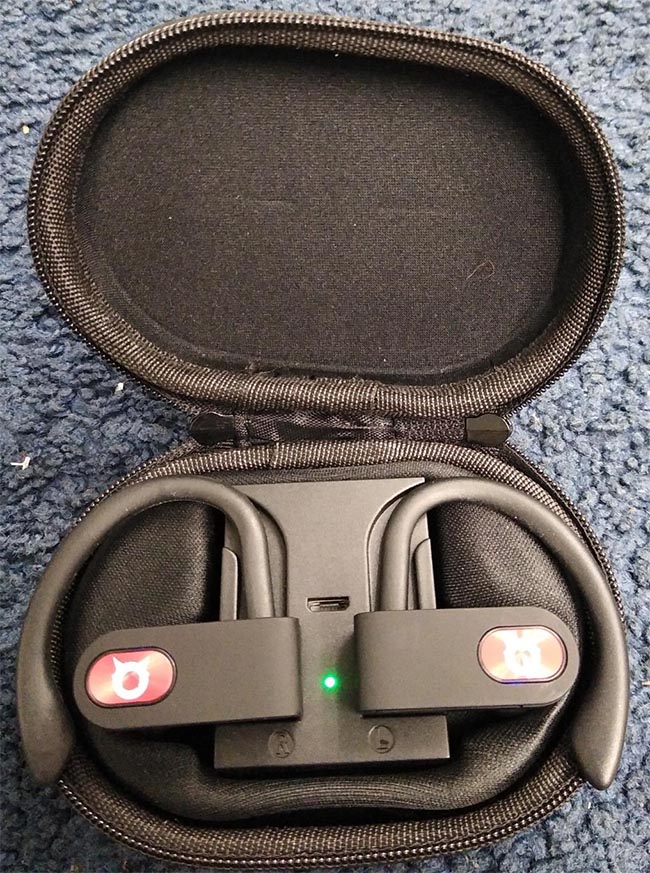 YINEME SP8 True Wireless Headphones
The YINEME SP8 True Wireless Headphones have a similar design to the Rokeye buds. They sport a pair of ear hooks that are designed for easy retention. However, rather than pure silicone, the hooks contain memory wires. These wires allow for easy adjustment, but also provide a measure of rigidity. Once you've put the buds on a few times, they'll automatically conform to your ears without causing discomfort. The buds also include three sets of ear tips. Swap them out as needed to provide a comfortable, secure fit.
The SP8 earbuds carry a water-resistance rating of IPX5. This is slightly better than the Rokeye buds' IPX4 rating, but it's roughly equivalent. It will stand up slightly better to streams of water, so it can handle hard rain. Other than that, treat these buds the same way and keep them out of the shower. There's no point in taking chances with your investment.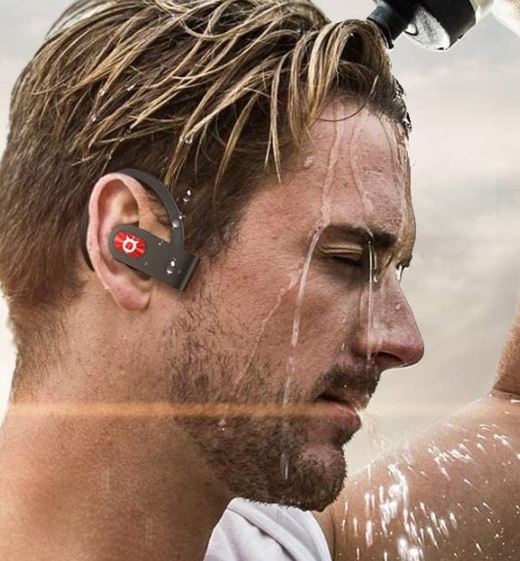 The SP8 charging case is a nylon zipper case, but it's a bit more rigid than the Rokeye case. It stays shut very securely, and there's no risk of it popping open by mistake. It also fits comfortably in your pocket, and is lightweight enough for easy transport.
Battery & Connectivity
The YINEME SP8 True Wireless Headphones offer up to 12 hours of listening time on a single charge. This is a manufacturer's rating, so take it with a grain of salt. It's based on testing at moderate volumes, so it's not applicable across all circumstances. Nonetheless, even at maximum volume and high bitrates, you're looking at a minimum of eight hours. That's better than the top end of the Rokeye buds' performance. Moreover, the charging case has a built-in battery for plug-free recharging. You can pop the buds in and recharge them on the go, wherever you are. This internal battery provides two full charges, for a total listening time of 36 hours. You can take a weekend trip with these buds, and not need to worry about plugging in.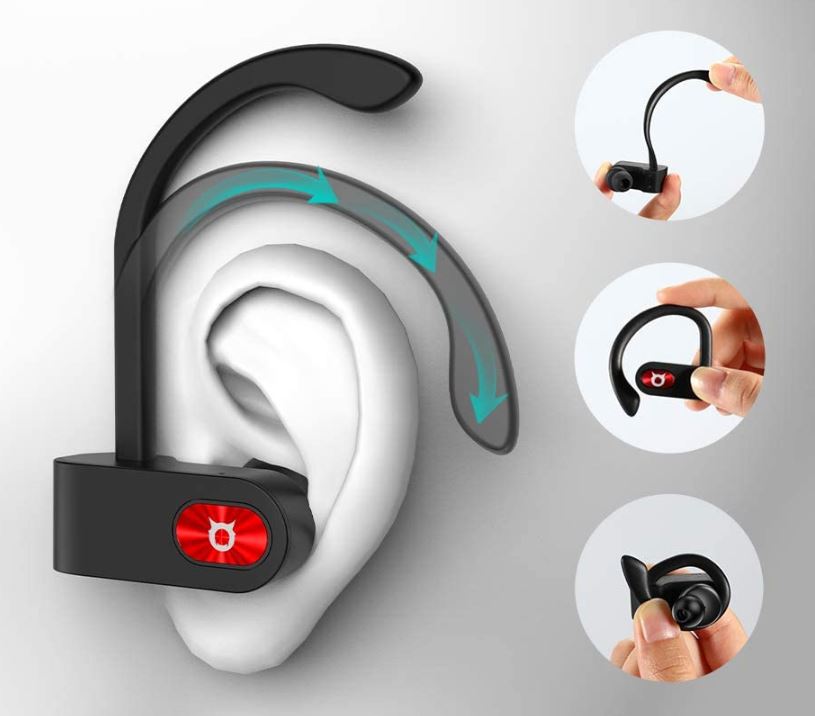 Like the Rokeye earbuds, the YINEME SP8 earbuds utilize Bluetooth 5.0 technology. They have a comparable range, along with the other benefits of Bluetooth 5.0. However, they also allow for individual pairing as well as stereo pairing. Admittedly, this doesn't do much good if you're listening to music. However, it's a great option if you want convenient hands-free calling. For one thing, you can keep your other ear free for driving or simple situational awareness. Not only that, but you effectively double your battery life by using a single earbud at a time.
Sound Quality
The YINEME SP8 True Wireless Headphones offer excellent sound quality for the price. To begin with, you get a nice, wide soundstage. All of the instruments and vocals have their own space, without any crossover. You can enjoy your music as the artist originally intended, without the "cramped" feeling of earbuds.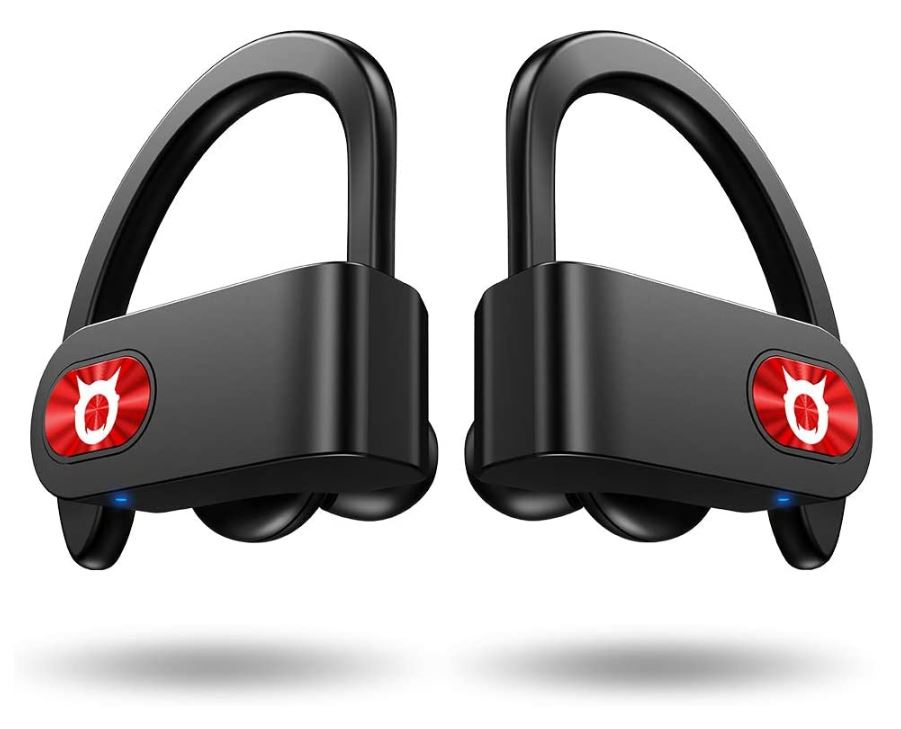 In terms of frequency response, you're looking at the complete package. Highs and mids are crystal clear, with full response. You can enjoy any genre that's heavy on vocals, strings, or high synths. Bass response is also quite good, although the volume is limited. Still, there's plenty of depth. If you're a dance music enthusiast, you may be disappointed. But in that case, be prepared to spend significantly more for bass-heavy buds.
The call quality on the SP8 earbuds is reasonably good. There's no noise cancellation, but there are dual mics for better clarity. However, this only works if you're using both earbuds. Even so, you don't have to be terribly worried unless you usually make calls in a loud environment.
Final Verdict
So, which pair of earbuds is the best choice? Let's go over what we've learned. First, we looked at the Rokeye True Wireless Headphones. These headphones are very comfortable to wear, and also very affordable. They offer CVC 8.0 noise cancelling, which makes phone calls convenient and noise-free. On the downside, the battery life is limited, and the case does not have a built-in battery. This is a huge oversight on any modern pair of headphones, and it's a major disappointment.
The second pair of earbuds we reviewed was the YINEME SP8 True Wireless Headphones. These earbuds have a similar design to the Rokeye buds, with an over-the-ear hook and soft touch controls. However, they have a charging case that allows for 36 hours of total listening time. This makes them a far superior choice if you want to go for a few days without plugging in. They don't offer CVC noise cancellation, but they do offer mono pairing for easier hands-free use. Unless you really, really want noise cancellation for phone calls, the YINEME pair is the better choice.