In the past, we've seen quite a bit of ingenuity from SwitchBot. They're a smart home oriented company that's no stranger to pushing the envelope with cutting edge technology. In the recent past, we reviewed the SwitchBot Lock and Indoor Camera and we were mostly impressed. With this in mind, we're excited to announce their latest new-release, the SwitchBot Blind Tilt.
Set to launch today at 8AM on Kickstarter, the SwitchBot Blind Tilt is a battery-powered controller that automates existing horizontal blinds. It aims to be the world's easiest solar-powered smart blinds that won't break the budget. With an included solar panel, they're virtually everlasting once you install it.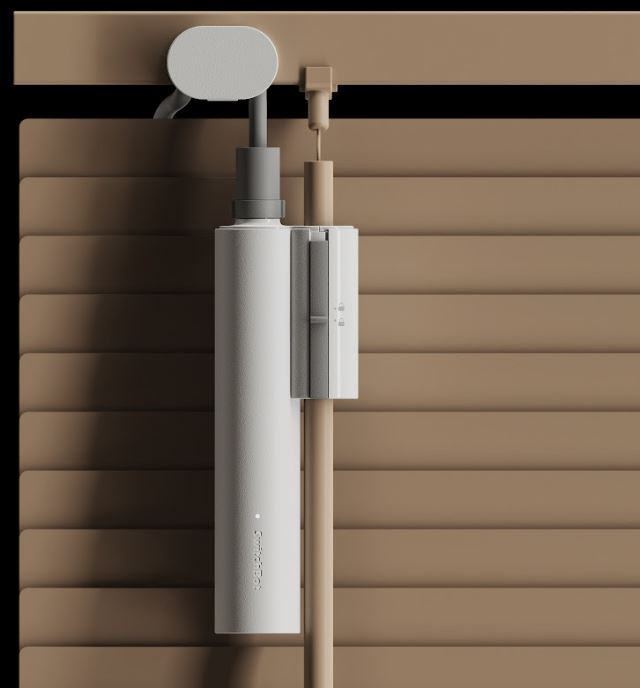 Automate Existing Blinds with an Easy Installation
Although the Blind Tilt is designed solely for horizontal blinds, consumers will be pleased to know that the installation process is very minimal. In fact, setting it up and configuring it with your existing blinds only takes a few minutes.
First, you'll need to determine that your existing blinds are horizontal and have a blind wand that you twist to open/close. Next, determine the diameter fo your blind wand. There are two sizes available; one for diameters between 0.25-0.4 inches and another for 0.5 inches. Additionally, the blinds must be less than 3 meters wide. Note that all vertical blinds or horizontal blinds with a ball chain are not compatible.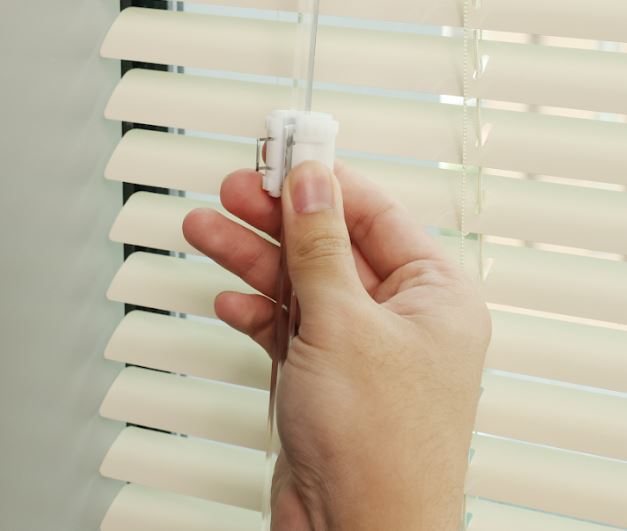 To setup the Blind Tilt, start by installing the adapter and coupling on the wand. Next, simple attact the main unit by clamping it over the rod and into its proper position. Lastly, add the solar panel and utilize the included 3M sticky tape to attach the panel outward, toward the sun.
Best of all, no special tools or experience is required. The installation process is a breeze for even inexperienced DIYers.
Controlling the Blinds
Using the SwitchBot app is the best and only way to configure the Blind Tilt. By downloading and installing it on your iOS or Android device, users are able to create schedules, set timers and determine their preferred sunrise and sunset mode. Basically, it opens up full control with a wide array of programmable settings that let you control nearly every aspect of the device.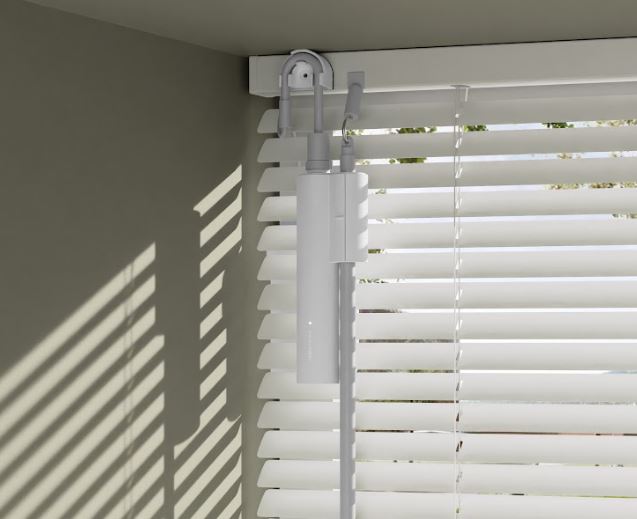 The Blind Tilt unit itself has its own built-in light sensor. With this, the unit can automatically adjust when sunlight is too strong or open the blinds if it's very cloudy outside. There's even a setting that can be activated to provide additional eco-friendliness. If the unit determines that the temperature is too high, the blinds will automatically close so your home doesn't warm up. Ultimately, this means your air conditioner can have an easier time cooling the house.
Best of all, users are still able to manually control the blinds. In addition, the current status of the blinds can be displayed anytime you open the app. In reality, you can be in any location away from your home and open up the app to view and/or configure your blinds as you please.
Built-in Motor
The SwitchBot Blind Tilt has a built-in motor with excellent precision. In fact, users can adjust the slats as close as 2 degrees. This amount of accuracy is downright impressive. In reality, it assures that you're letting in as little or as much light as possible, down to a very specific parameter.
The motor is extremely quiet, as well. When activated, the noise it produces is hardly noticeable and never annoying. It actuates smoothly to the precise setting without any monotonous sounds or effects that could be viewed as a downside.
Solar Panel
One of the main features of the Blind Tilt is the inclusion of its very own solar panel. The miniature panel plugs directly into the unit and powers it for virtually forever. Simply place the solar panel facing outside the window and peel back the sticky tape to apply.
The solar panel feeds directly into the internal 2000mAh battery. While it may not hold a huge capacity of energy, it's plenty sufficient for what it requires. If placed in direct sunlight or bright light, there will likely never be a need to manually charge the Blind Tilt.
If installation is in a shady spot, it may not provide enough power for the long-term. However, even in indirect sunlight, the small solar panel should suffice for most scenarios.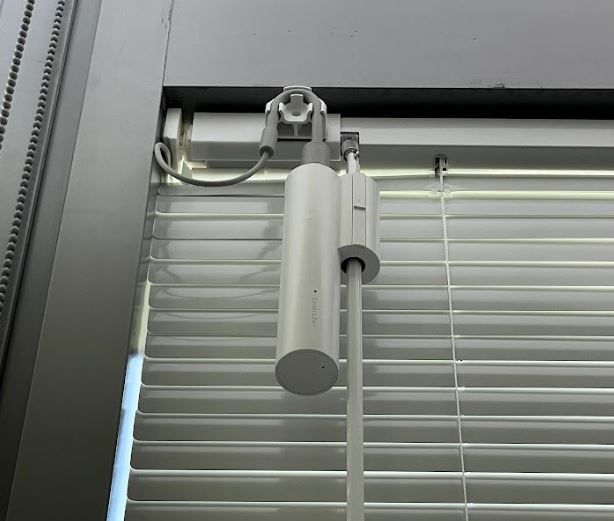 Using the SwitchBot Ecosystem for Automation
One of the nicest features of SwitchBot's Blind Tilt is its ability to seamlessly integrate into their Ecosystem of products. In fact, users have the ability to control multiple blinds with a single SwitchBot Remote. This is a miniature device that you can attach to your wall or bedside table. With a simple click of a button, multiple blinds in the room can adjust to whichever preferred angle you set.
Alternatively, the SwitchBot Tag can be configured in the same manner. The only exception is that the tag is only compatible with smartphones utilizing NFC. Then again, it's very inexpensive and minimalist in appearance.
Lastly, some users may choose to link the Blind Tilt to the SwitchBot Hub. It allows you to control the blinds remotely outside, or using third-party voice assistants such as Alexa or Siri.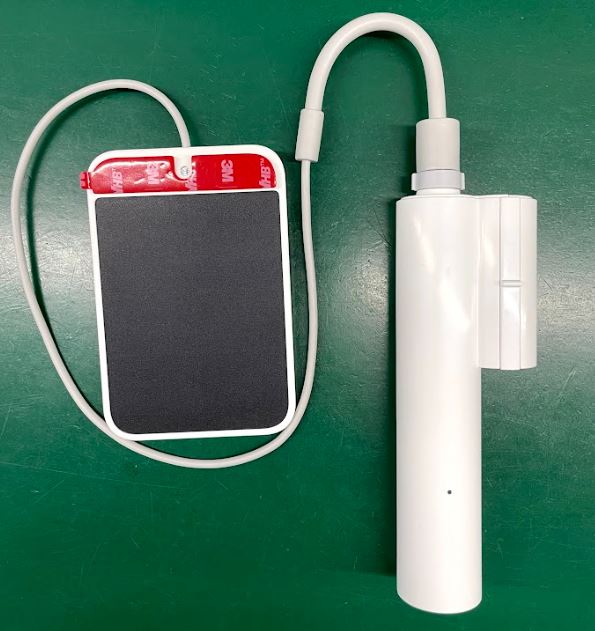 Availability
As we mentioned earlier, the SwitchBot Blind Tilt is now available to order on Kickstarter. It's at a discounted pre-sale price of $69 for the base package. Additional bundles are available for an added price.
Keep in mind, however, that these prices will likely increase once the product is readily available to the public. That said, the best time to purchase is right now, especially if you'd like to be one of the first users to test it out for yourself.
Overall, the SwitchBot Blind Tilt looks to be a very unique product. Offering a simple solution to automate existing horizontal blinds, we feel that it'll likely be one of SwitchBot's most popular products of 2022. Without the need for a complicated installation, this is the kind of product that will work best for those who want to automate their home without completely starting from scratch.
About SwitchBot
As a global leader in smart home products, SwitchBot has a huge fanbase throughout the World. The products they deliver are always innovative and offer some of the most simplicity that we've ever seen. Whether you currently own other SwitchBot products or not, meshing them together in their own ecosystem is an effective way to add "smart" to your home.
Meet Derek, "TechGuru," a 34-year-old technology enthusiast with a deep passion for tech innovations. With extensive experience, he specializes in gaming hardware and software, and has expertise in gadgets, custom PCs, and audio.
Besides writing about tech and reviewing new products, Derek enjoys traveling, hiking, and photography. Committed to keeping up with the latest industry trends, he aims to guide readers in making informed tech decisions.