Decent indoor security cameras can be used for dozens of different things. You might want to keep an eye on your pets, your kids, or the packages on your front porch. You might want to know of someone's pulled up in a vehicle, or if your spouse has come home from work. Whatever the case, a properly connected IP camera can help you keep tabs from anywhere you've got an internet browser.
But what makes a good IP camera? It really depends on the environment you're trying to record, and the reason you're setting up a camera in the first place. If you're trying to record dark environments for security purposes, you need a different setup than someone who's using the camera for conversations in a well-lit room.
TENVIS 1080P IP Camera
The TENVIS 1080p IP Camera brings three things to the table. The first is a ridiculous amount of adjustability. This is easily one of the most adjustable cameras on the market, especially within its price range. The lens can shift around in an almost unlimited fashion, recording a radius that might be best compared with the recording capabilities of an aerial drone.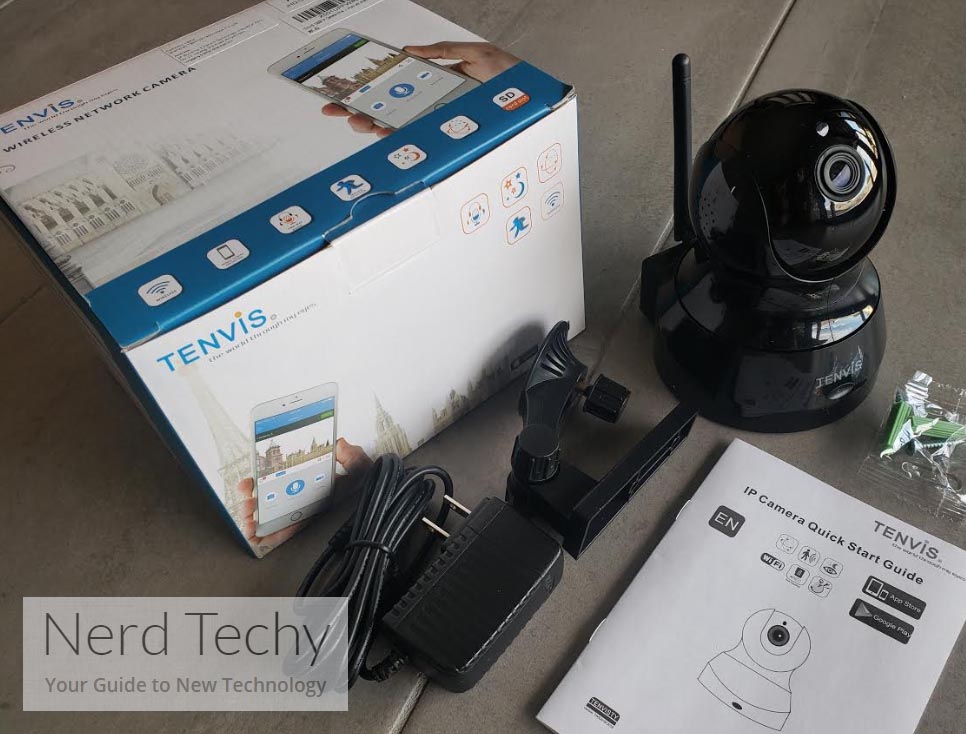 Which brings us to point number two – this camera is a ridiculously strong value when it comes to performance per dollar. Though the components inside aren't necessarily anything special, they're delivered in such a way that you end up saving along the way.
The third thing that this camera brings to the table is a reasonably simple installation process. These types of cameras can end up being tricky in a lot of cases, especially as you begin to pile on the unique demands of your own circumstances. But the TENVIS 1080p IP Camera manages to keep everything moving smoothly from the moment you pull it out of the box.
That's not to say this camera doesn't have problems. Though really, the biggest problems with this camera isn't something that was done incorrectly. Rather, the biggest problems with this camera have to do with features they decided not to include at all. Though whether or not those are problems depends entirely on if you need those features, doesn't it?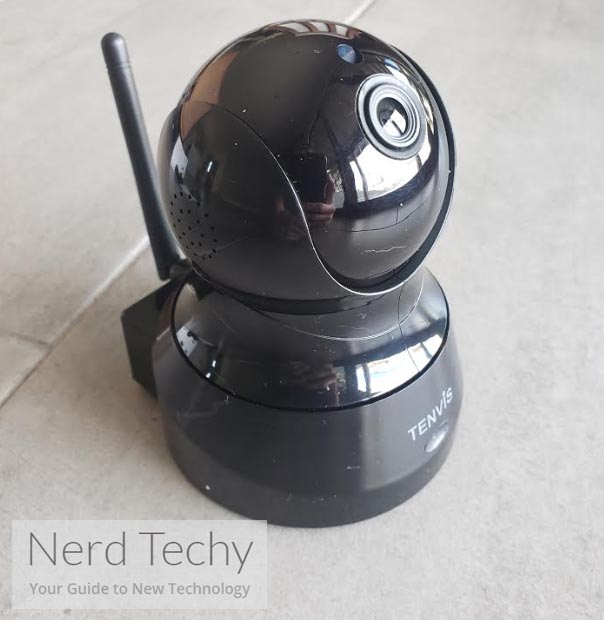 Build & Design
The TENVIS 1080 IP Camera looks a bit like some kind of Star Wars style droid, or perhaps even a bit like Darth Vader himself. The black chassis was completed with a glossy finish that helps it look great, though it does make the camera a bit of a fingerprint magnet. The camera measures 4.1 x 4.1 x 5.1 inches and weighs about 9 ounces, making it small enough and to mount just about anywhere.
Not quite anywhere, however. It's worth noticing that this is actually an indoor camera. Though the chassis could survive a couple of light splashes from rain, it's not intended to be used in the elements. It's not intended to be used in very warm or very cold areas, either. Anytime the weather approaches freezing, or gets hot enough that humans might not be safe, you'll want to pull the camera to a new position.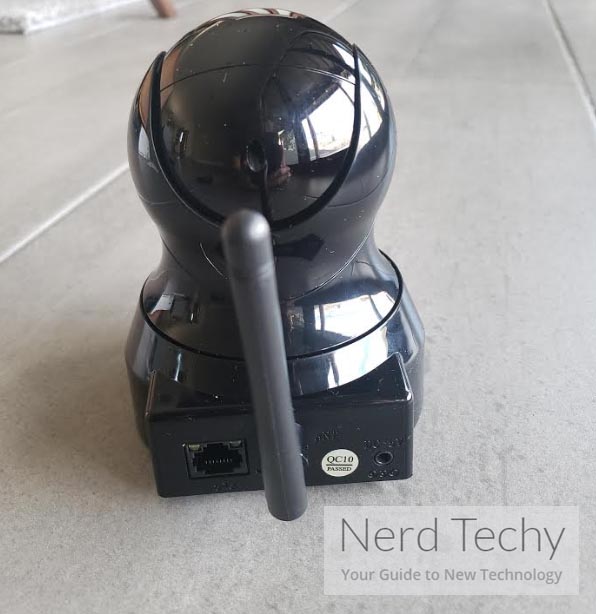 Viewing Radius
Why does the TENVIS 1080p IP Camera use this odd, round, rotational design? It's all done in the name of adjustability. What makes this camera so cool is that it can adjust to see almost anything.
Looking side to side, it's capable of capturing video in a horizontal radius of 355 degrees. Meaning this camera essentially has the same vision as an owl. Actually, an owl can only rotate its head by around 270-degees, which means the TENVIS 1080p IP Camera exceeds the capacity than an owl.
At least, until we turn to the vertical radius, which caps out at 120-degrees. That basically if you're hanging the camera from a ceiling, it won't be able to capture an image of the sky, but it can see everything underneath it. To put it another way, it means the owl can't look up while flying.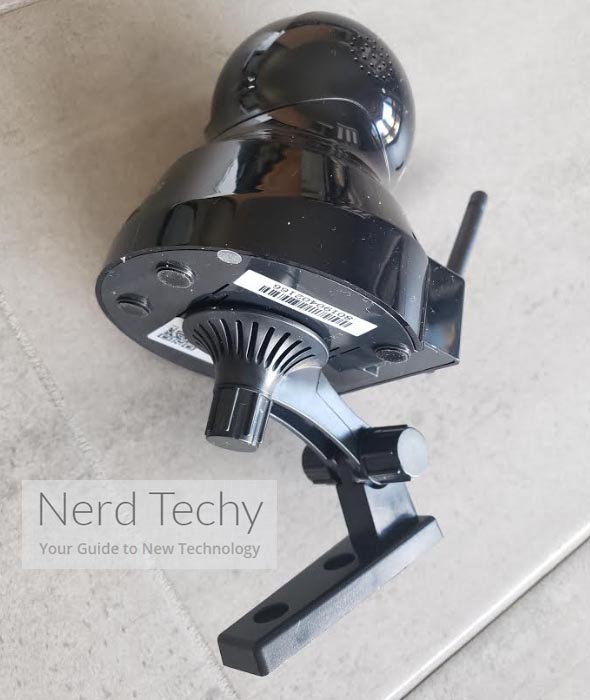 The viewing angle of the lens is about 140-degrees. It's a near-panoramic view, clearly intended to help capture a broad picture of what's going on. More or less exactly what you should be looking for out of one of these cameras, unless you're someone who's going to have the camera placed on your counter for face-to-face conversations.
In that case, you'd probably still want a wide angle lens for monitoring the entire area of a room, but a more focused lens would be worth considering of conversations were your only interest.
Viewing App
In the security camera space, TENVIS doesn't have much brand recognition. But in spite of the fact this isn't exactly a huge brand, it still includes some of the features you'd fine from a bigger brand like Logitech.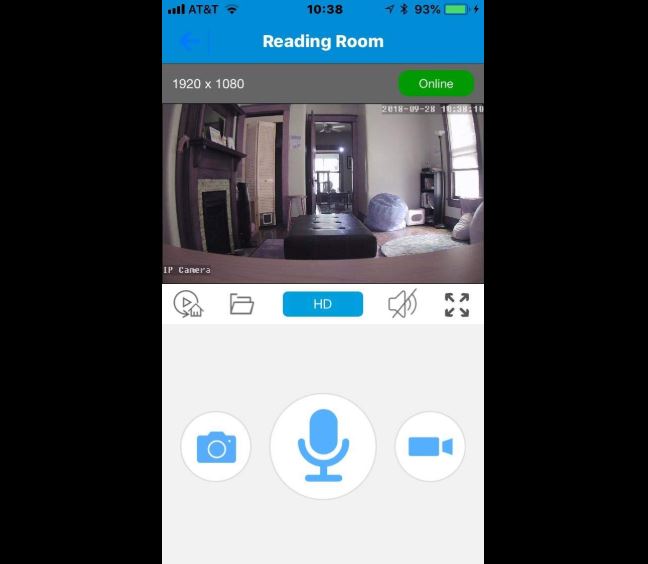 For example, includes a free app that can be used to monitor a live feed from the camera. And the app is fairly sophisticated. Among other thing, you can use it to conjoined several TENVIS 1080p IP Cameras together, allowing you to monitor multiple TENVIS cameras at the same time.
Of course, it also has more pedestrian features, like allowing you to view the feed of the cam, setup motion alerts, and otherwise adjust the camera. But those sort of things almost go without saying when it comes to a security cam.
Video Quality
When evaluating the video features of an IP camera, you really want to focus on resolution, night vision capacity, and the viewing angle of the lens. In this case, you'll find the night vision radius reaches out to a maximum of 32ft. That's perfectly average for cameras of this type. The quality of the night vision is actually pretty good because it's based on infrared. As a result, things look bright even in the darkness. But that brightness fades as you approach the 32ft mark.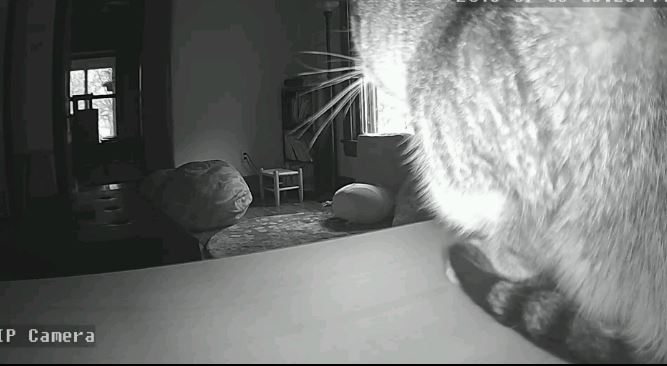 Even cameras that cost two times as much as the TENVIS 1080p IP Camera typically only provide about 30ft. Because you're going to end up paying enormously for sensors capable of getting far beyond that distance.
What about resolution? True to its name, the TENVIS 1080p IP Camera captures in full 1080p. When you're running a security camera, 1080p content is really the highest resolution you have to consider using.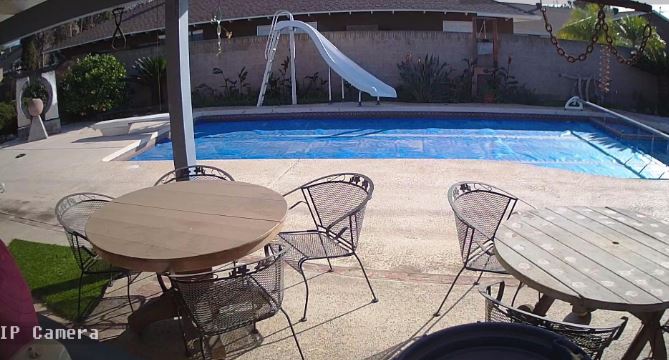 Higher resolutions, like 1440p, will only exhaust your storage space at a significantly higher rate, while providing virtually no returns in greater clarity. Certainly no significant differences when looking purely at practical applications of the camera. And it is possible to take your recording down to 720p if you need to get even more storage.
Security Features
As you might expect of a security camera, the TENVIS 1080p IP Camera can provide some basic motion detection features. The motion detection feature of the camera lets you avoid unnecessarily recording lots of inactivity, but it doesn't have much to offer in the way of detection zones.
Additionally, there's a smart alarm feature. That one lets you get notifications from the camera sent to your phone, helping you identify risks promptly as they occur. You can get them sent to email as well. And the alerts show up with a small image, to help you determine whether or not you actually need to review the footage.
Not everyone considers 2-way audio a security feature, but it certainly can be. Under ordinary circumstances, using the two-away audio lets you interact with pets, say hi to your kids, and so forth. But imagine you have setup this camera on your porch.
Technically, you could receive an alert about motion on your porch, and then view the person who's there in real time. Worried about someone swiping packages off your doorstep? Just having a dark and menacing camera, similar to this one, is pretty good at warding off theft. But being able to tell a potential thief that you can see them? That's pretty cool, too.
Just about the only way to substantially improve these security features would be facial recognition software. Unfortunately, this camera can't provide anything like that. But if those types of features interest you, then you might want to check out the Tend Insights Lynx 2.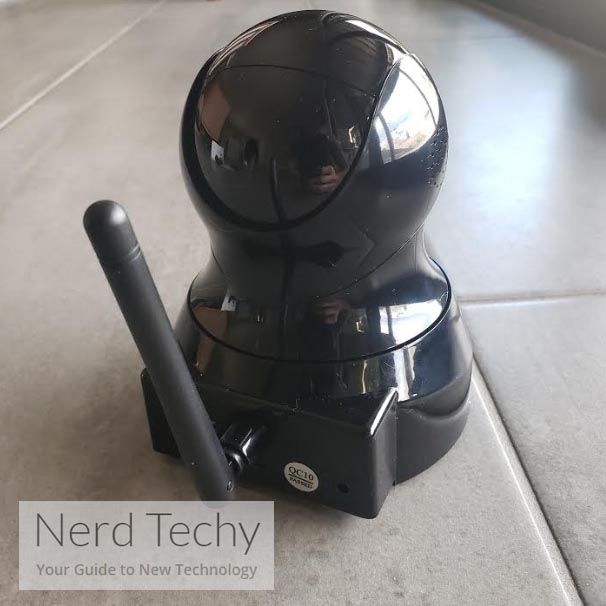 Wireless Connection
Like any good IP camera, the TENVIS 1080p cam works through Wi-Fi. And the wireless setup is about as simple as the physical installation. It's possible to do everything in almost one click.
Notably, the TENVIS IP camera connects through 2.4GHz Wi-Fi. It does not support the 5G band. But the 2.4GHz band is what most people want for this type of camera, anyway. Using 5G would really only make sense for a camera that you were installing for communication purposes.
Other Considerations
An SD card isn't included with this camera. You'll either need to get your own SD card, or do all your recording through the Wi-Fi connection. Moreover, there isn't any cloud storage included with this camera, which is actually a benefit for people who are interested in privacy concerns.
To get started, you'll need to download their app. It's available in any major app store, and it's called TENVISTY. Not sure why they didn't call it the TENVIS app or something like that, but I suppose it doesn't matter because the app works well enough.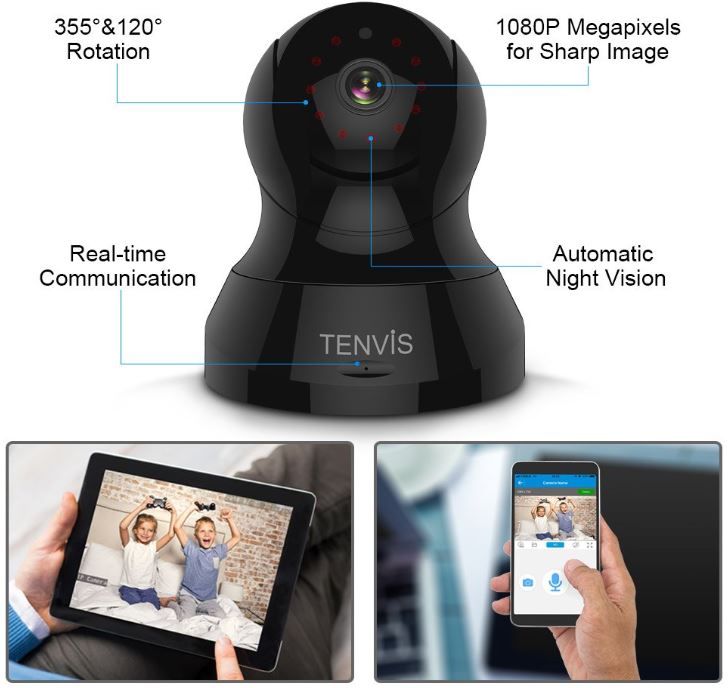 Who Should Choose the TENVIS 1080P IP Camera?
For a security camera, the TENVIS 1080P IP Camera is only lackluster because it's not properly weatherproofed. This camera needs to be used indoors, or at least in an area that is sheltered from the elements. Provided you can assure this camera doesn't face a torrent of rain, it's actually pretty powerful.
Of course, there are always little complaints to make. The app doesn't look like it was made by native English speakers, and some of the English they use to describe things is a little strange. But none of it is so bad that you can't understand it, so it doesn't get in the way of everything working smoothly. Being able to pair up several cameras together through their app is a pretty cool extra, too.
Perhaps most of all, the TENVIS camera is a good choice for someone who is principally concerned with adjustability. This camera has a ridiculous range of adjustability, it's virtually limitless. Placed on the ceiling in the center of a square room, it's capable of seeing virtually every square inch around it. The adjustability really only taps out when you try and look straight up at the ceiling.