When you're working out, commuting to work, or just hanging around with friends and family, it's nice to have the ability to enjoy your own music on the go. Headphones have come a long way in the past several years – gone are the days with clunky wired headphones that cause a messy tangle, even when you try so hard to keep the cord cleanly out of the way.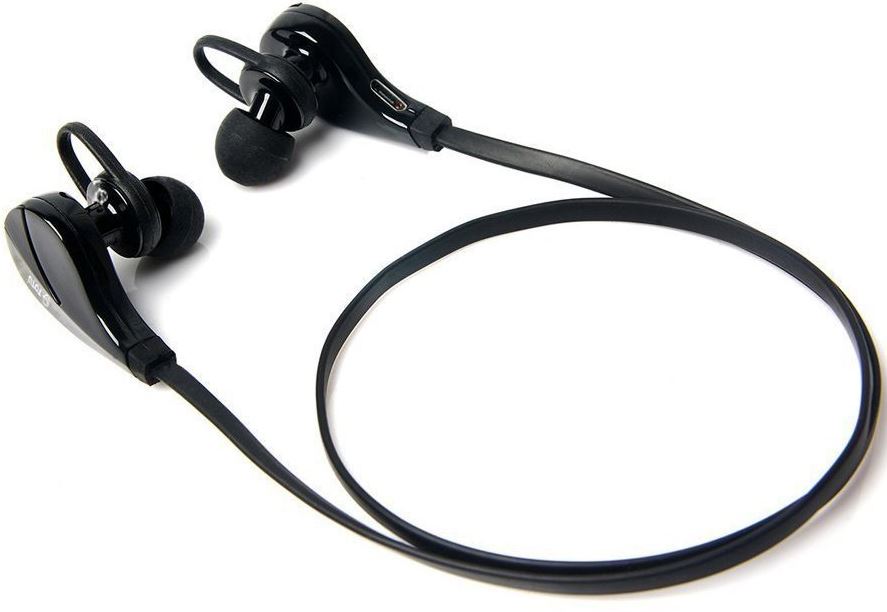 Note: At no extra cost to you, we may earn a commission for purchases using our links. Learn more.
Introducing the Totu Bluetooth Wireless Headphones, the inexpensive and complete solution for on-the-go music and entertainment portability. As one of the most popular budget-friendly Bluetooth headphones currently on the market, we purchased them ourselves to see if they were worth it.
NOTICE: The newest version and most recent review: Totu BT-2
Pairing
Right out of the box, the Totu Bluetooth Headphones come with a partially charged battery so you can set them up and start using them right away. In order to pair them, you'll need a Bluetooth enabled audio source like your smartphone, tablet, MP3 player, or other device. First, you'll need to press the small power button located on the outside of the right ear. Once you do that, it should respond with a blinking blue-red light which is confirmation that it's in pairing mode. At this time, you'll need to power up your audio source, go under settings, and find the available Bluetooth connections. You should see "Totu Headphones" or something to that regard show up. Click it and you're connected. Depending on your specific device, you may need to enter a password. If so, enter 0000 and you're good to go.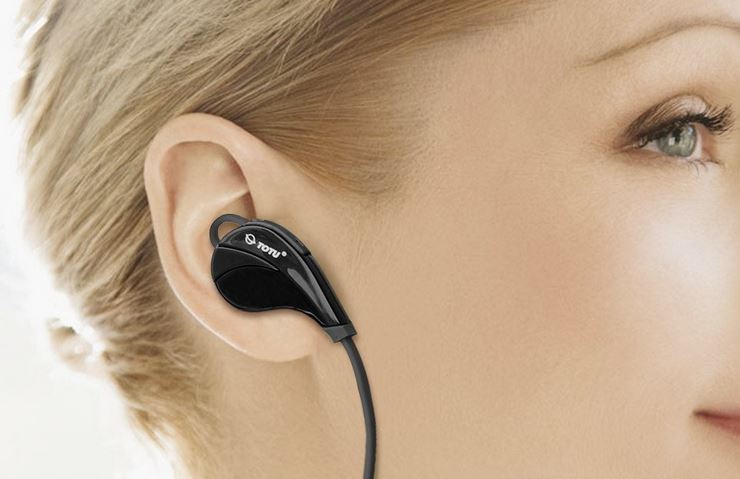 Wireless Freedom
Although there's a wire that connects the two earbuds together, they're completely wireless apart from that. Utilizing the recent Bluetooth 4.0 version, you can achieve a fully wire-free connection between you and your music source for a full range of freedom to move around untethered. When it comes to getting exercise or working out, this is crucial. We feel that the wireless freedom is really good with an advertised capability of a full 10 meter or 30 foot range between the music source and the headphones. However, through our own test of using them, we found the 10 meter distance to be a bit of a stretch. They perform best within 8 meters, and may become a bit choppy between 8-10 meters. Overall though, most people aren't going to need a true 10 meters of distance.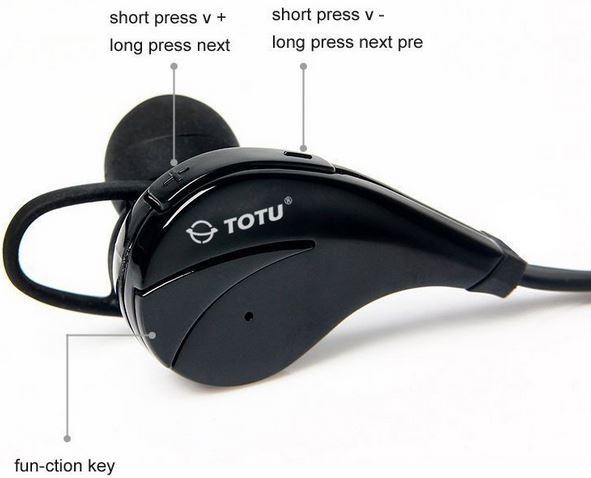 Sound Quality and Comfort
In order to get the most out of them, you'll first need to achieve a comfortable and effective fit. You may be lucky enough to pick them out of the box and place them directly in your ears for a great fit, but if you're finding that they need some adjustment, be sure to check out the 5 additional size earbuds that are generously included. Try them all to see which fit works best for you – you'll want a snug fit that's not uncomfortably tight. You'll want them to stay in, but not cause any pain or discomfort if they're sized incorrectly.
Once a proper fit is achieved, you'll be able to take advantage of the best part – the APT-X tech audio and noise cancellation feature. Grey or background noise doesn't become a nuisance, they do a great job at keeping out any distractions. Surprisingly, they sound very nice with excellent sound quality that gives a good range of mids, lows, and highs. The bass is pretty good too. Although not quite as good as a $100+ pair of professional headphones, they provide a substantial amount of audio clarity and quality. We have to admit though, sound quality is one of those things that are really hard to explain with text alone, but for just under $20, they do indeed sound great for their price.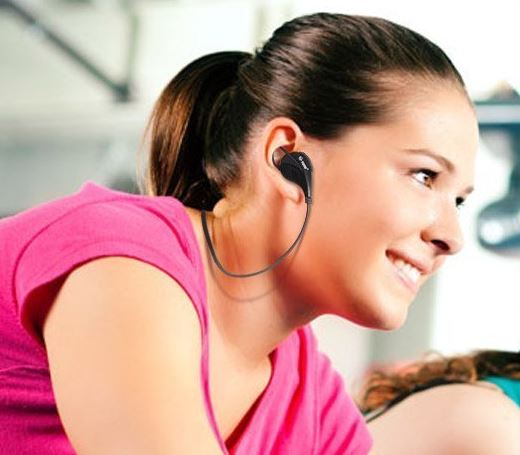 One thing that we really fell in love with was the invisible nano-coating technology that's covering the earbuds. It adds a layer of high resistance to sweat, moisture, and mildew, so they remain cozy and clean without any added effort. This coating does an excellent job during any intensive workout when sweat can become a huge problem.
Battery
Since the Totu Bluetooth Headphones are completely wireless, they're equipped with an internalized rechargeable battery that provides constant listening for up to 4-6 hours and a standby time up to 150 hours. Included is a micro USB cable that fully charges them in around 90 minutes, which we think is quite fast and efficient. Also, they're equipped with a small LED light that changes color upon a complete charge, so you can take them off the charger at the right time, thus prolonging the battery's longevity for years to come.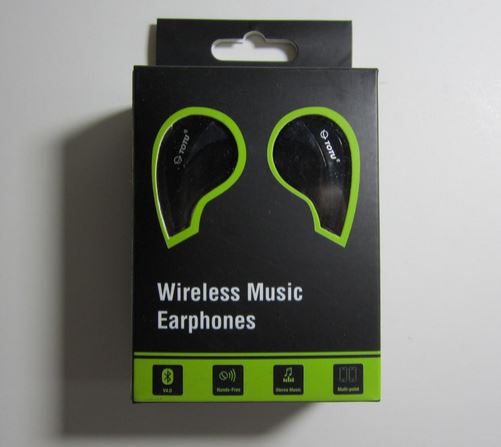 Phone Calls
We all know how frustrating it can be to take a phone call when you're working out or on the go, but the real frustration usually doesn't come with the phone call itself and rather the hassle it may bring by needing to take out your earbuds and manually accept the incoming call. But with the integrated microphone and full wireless freedom, you no longer have to do that. With a touch of a button, you can accept the call, automatically pause your music, and speak directly through them. Once you hang up, your tunes are resumed right where you left them.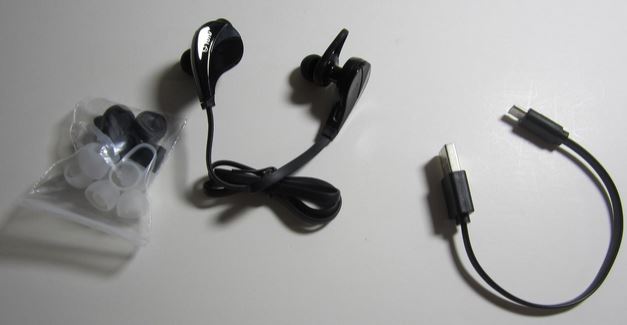 Final Thoughts
Upon weeks of thorough testing and 30+ hours of listening, the Totu Bluetooth Headphones we purchased are still going strong. In terms of value, it's hard to beat their $19.99 price tag since they're advertised with a lot of features that promise quite a bit. The only thing we really had trouble with was the 10 meter range – we'd say they have more of an 8 meter range, but that's not a deal breaker in our book.
With noise cancellation and quality APT-X sound, they deliver excellent sound clarity with a pleasurable effect of deep bass – as long as you achieve a proper fit. As a universally compatible option that works well with any Bluetooth connected device, the Totu Bluetooth Headphones make a great investment for those looking for high fidelity, fully-wireless sound at an exciting price point.
Note: At no extra cost to you, we may earn a commission for purchases using our links. Learn more.