Quick Analysis
Pros
Good video quality.
Easy magnetic mounting.
Free cloud storage.
Two-way audio and alarm features.
Cons
Somewhat short battery life.
Slightly weak WiFi connection.
Camera can easily be "pulled" off since it's magnetic. (Best to keep it out of reach)
These days, you can't be too careful about protecting your home or business. And thanks to modern technology, home and business security has never been more affordable. Not long ago, installing a security camera involved extensive wiring, and monitoring required a TV. For storage, you had to have a VCR. With multiple cameras, you need more than one of each of these things. Needless to say, this was an expensive, involved process. But with wireless technology, you don't need a TV. You can monitor the video right from your smartphone. You can even store your recordings in the cloud. All you need to do is buy and mount a camera.
We're about to review the Toucan Outdoor Security Camera. This camera comes from a relatively new manufacturer, founded in Los Angeles in 2018. As a result, we're excited to see what it has to offer. We'll start by looking at the design itself. Next, we'll talk about the quality of the video and night vision. We'll also cover storage options, as well as the different features offered by the app. Then, we'll wrap up, and give our final verdict. Now, let's take a closer look, and see how the Toucan camera stacks up to the competition!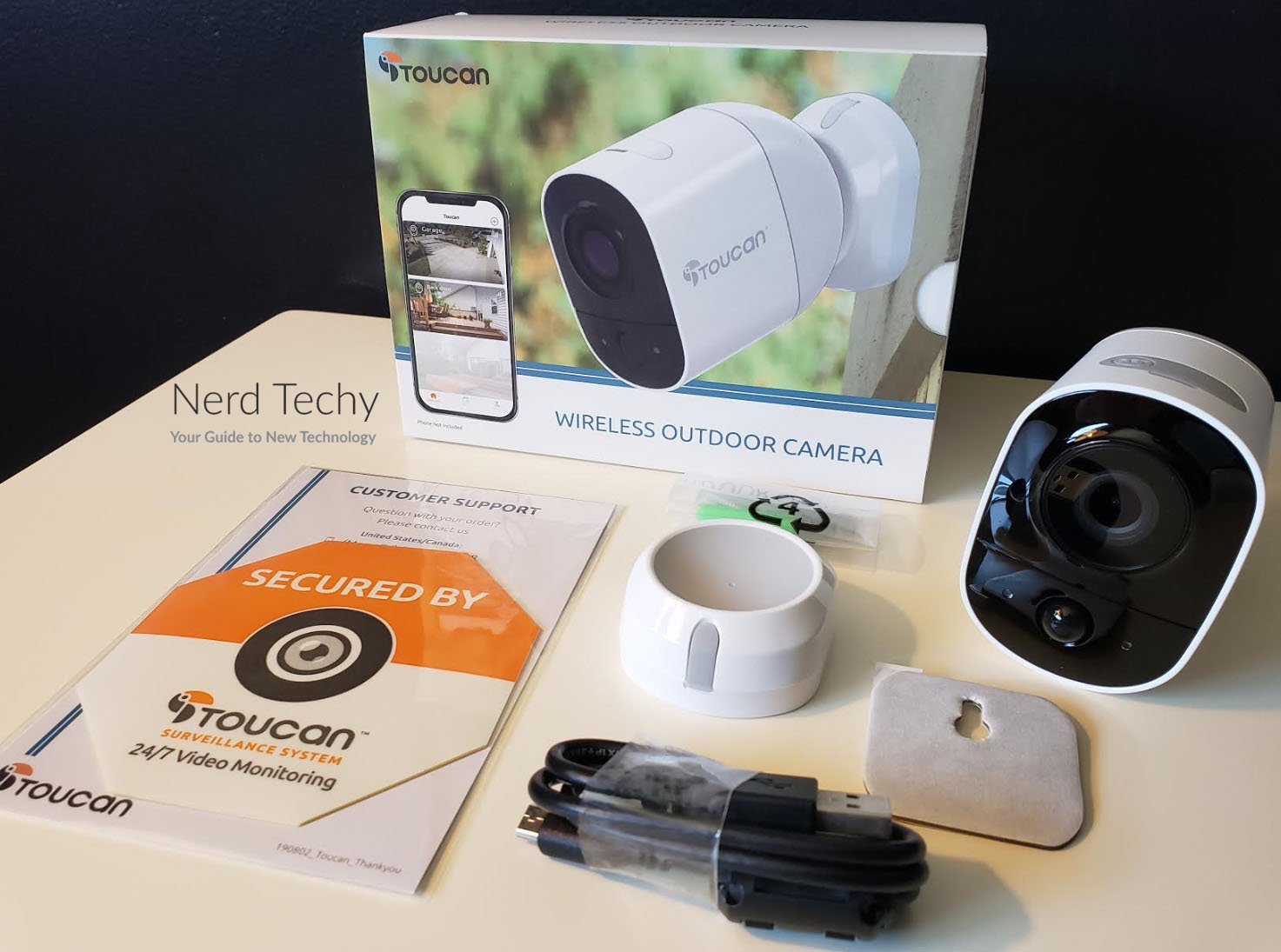 Overall Design
The Toucan (Rechargeable) Battery-Powered Wireless Outdoor Security Camera has a sleek, modern design. It has a white case, with curved, rounded edges that are easy on the eyes. On the sides, there's a pair of grey Toucan logos. On the top, there's a grey rubber plug that covers the USB charging port. Provided this plug is in place, the body is weatherproof. You can position the camera where it's exposed to the rain, and you won't have any issues. Just make sure you replace the plug after you're done charging.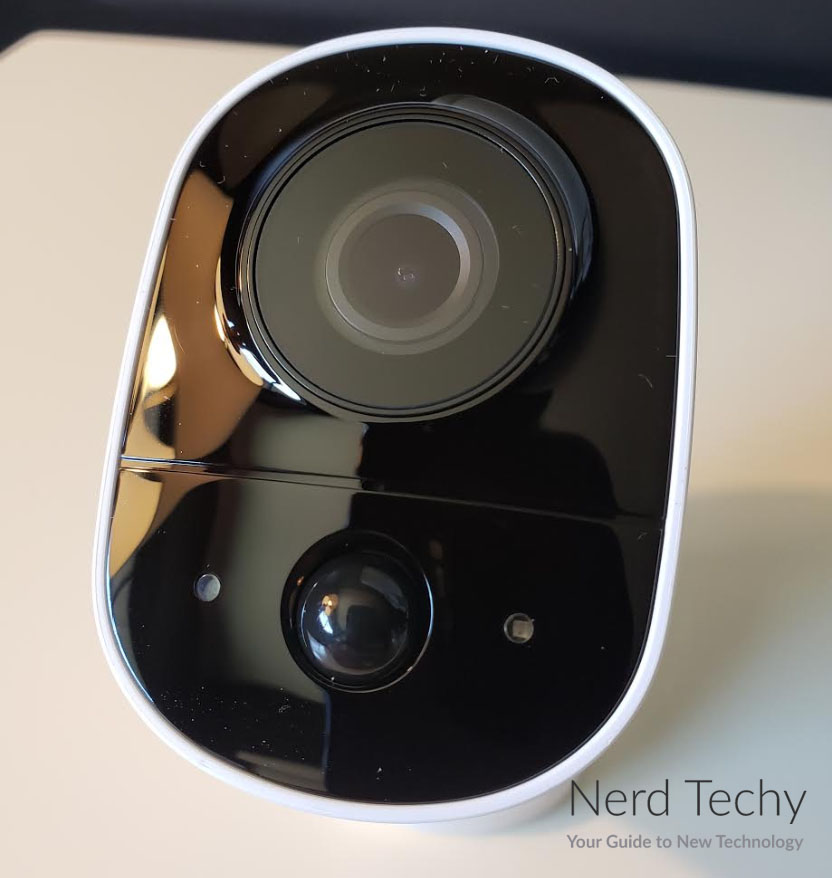 The front of the camera is black, with a glossy finish that won't gather dust and dirt. The lens is positioned near the top, and is protected by a tempered glass cover. Underneath the lens, you'll see an infrared motion detector. On either side of the motion detector, there are two infrared LEDs. They appear black to the naked eye, but in fact they provide light for the night vision system. You can buy the camera as a single unit, or in a two or four-pack for additional coverage.
Installation is very easy. All the mounting hardware is included in the kit. In just a few minutes, the camera will be mounted and ready to go. It features a magnetic mount, which makes it easy to remove the camera for charging. Just install the mount, slap the camera in place, and you're done with installation.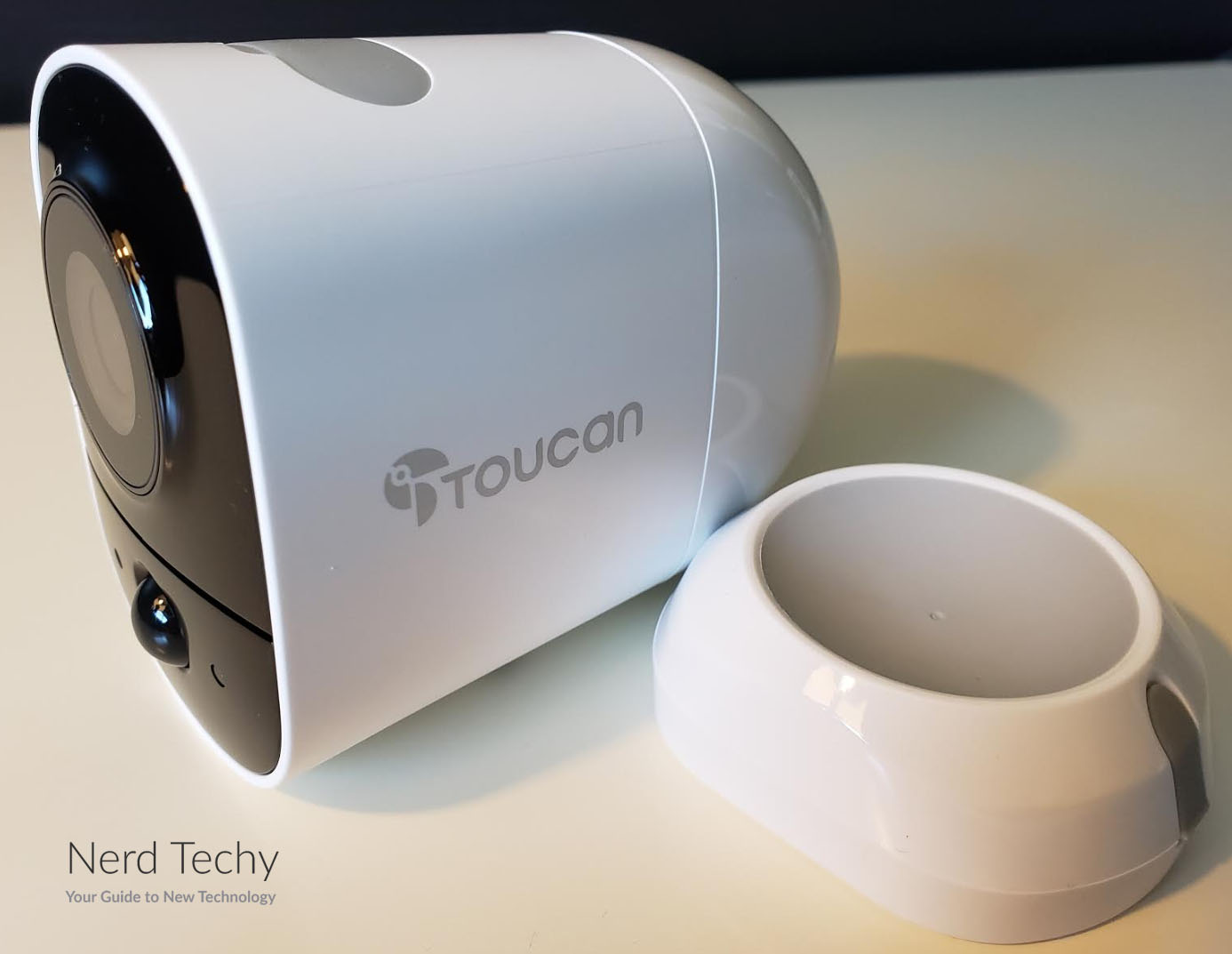 The internal rechargeable battery has a capacity of 4,400mAh. It provides up to six months of performance, at least in theory. What this means is that you get six months of standby power. In practice, your actual battery life is going to depend on how often the camera is activated. For a typical home user, this is going to be around two weeks. That said, thanks to the magnetic mount and USB charging, recharging the battery is quick and painless.
The Toucan camera is sleek and attractive for outdoor use. But for inside your home, you're probably going to want something a little more stylish. In that case, consider the SimCam 1S Home Security Camera. It's more attractive and affordable, but it doesn't offer you the option of cloud storage.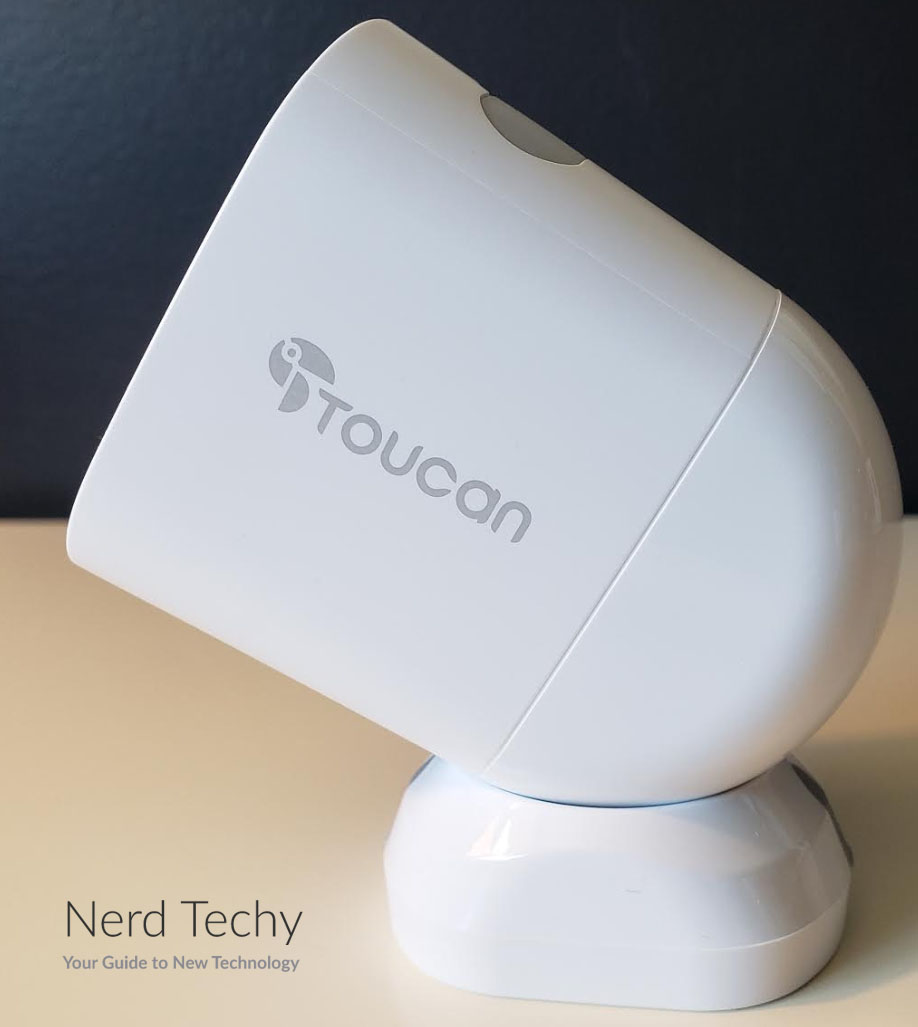 Video Quality
The Toucan Wireless Outdoor Security Camera has a wide angle, 131-degree lens. This provides a standard 16:9 video, so you can keep tabs on a relatively wide area. It activates automatically whenever it senses motion. This data will automatically be saved to your cloud storage, where you can review it later. Depending on where the camera is located, it may trigger from other movements. For example, if there's a tree branch in front of it, it might get activated every time it gets windy. If it's located by a pet door, it will activate every time the pet goes in or out. This can affect your battery life, so plan your placement accordingly.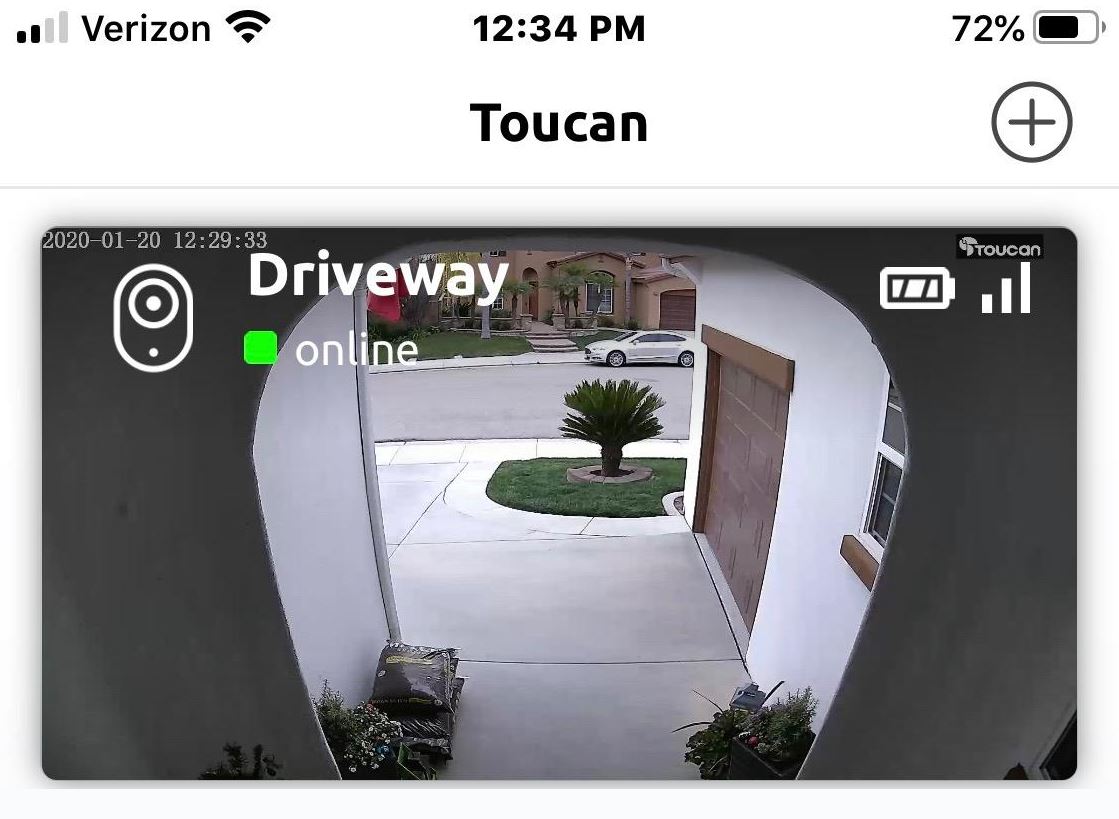 The video quality itself is full 1080p. This is more than sufficient for most security system applications, since you can see plenty of detail. The color fidelity and brightness are excellent. Every detail is accurately reproduced. This is impressive, since many security cameras are grainy or low-resolution. With the Toucan camera, you get enough quality to shoot a home movie. If you want to see even more detail, you can use the app to zoom in. This can help you see things you would have missed from a view of the full frame.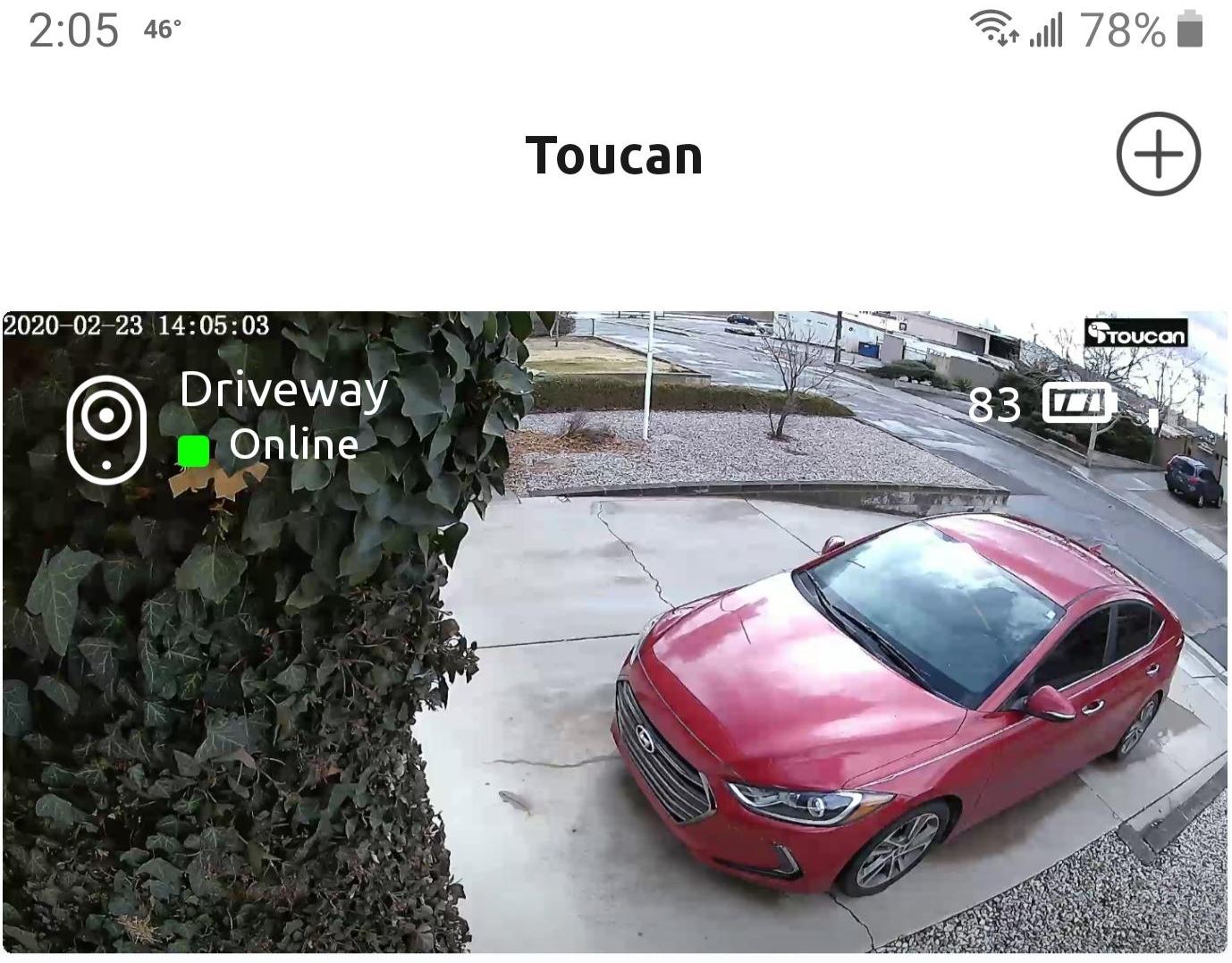 In addition to daytime use, the Toucan camera is an excellent choice for night use. It uses active infrared, rather than passive infrared. In other words, it has built-in infrared LEDs. This means it doesn't need to rely on residual levels of ambient light to get a picture. Even on a pitch black night, you'll still be able to see anything within about 30 feet of the camera. The night vision quality is just as good as the daytime quality. It's in black and white instead of color. But you can see plenty of detail, without any of the fuzziness you see in some night vision cameras.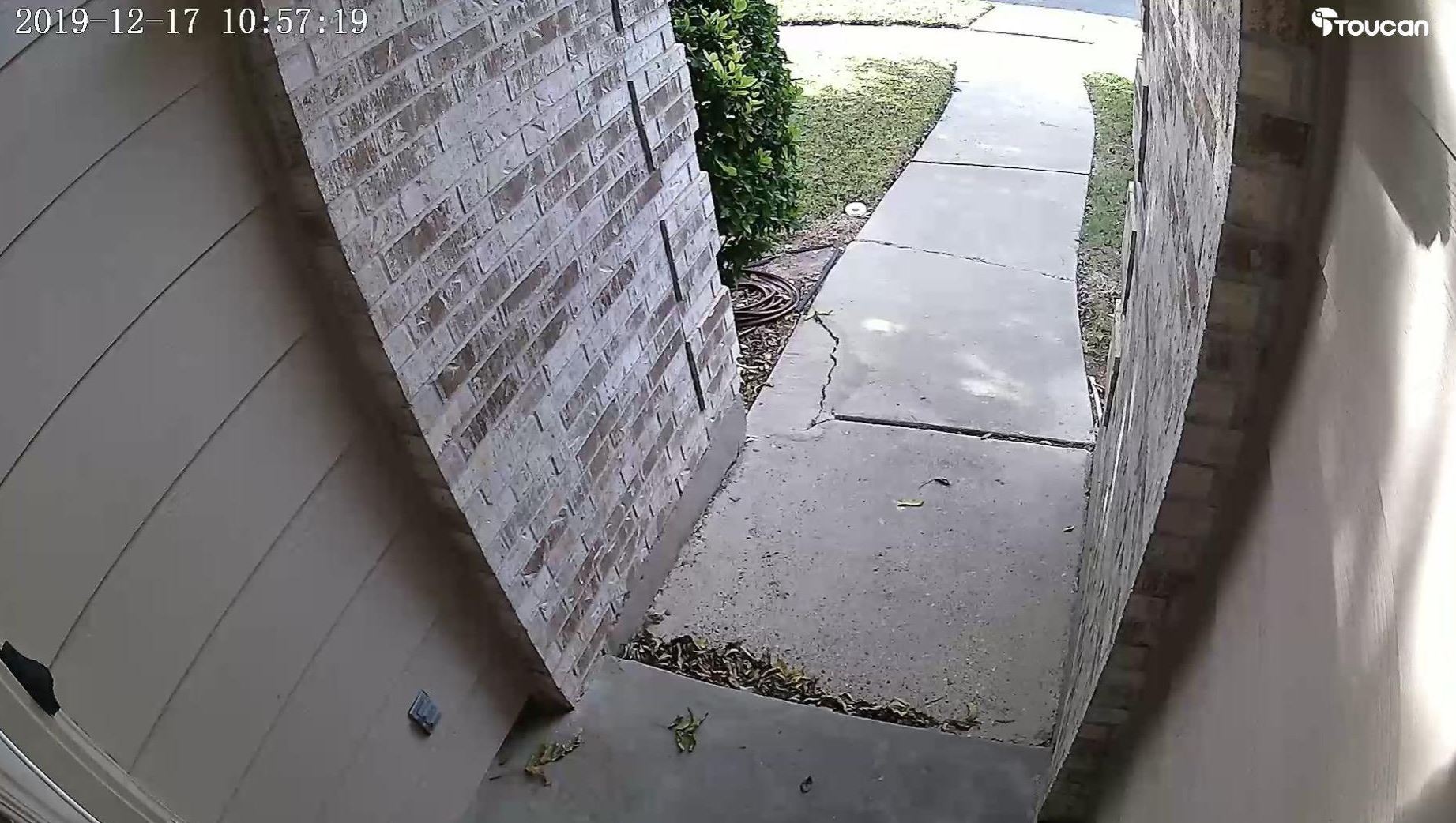 Storage
The Toucan Outdoor Security Camera doesn't have any on-board storage. You won't find an SD slot here. Instead, all of your video is stored in the cloud. Normally, this would be a bad thing, since most cloud storage plans charge a monthly fee. Toucan's cloud storage plan is 100 percent free. As soon as you download the app and sync it with your camera, you get 24 hours of free storage. The storage writes over older footage as it records. As a result, you always have access to the most recent 24 hours of security camera recordings.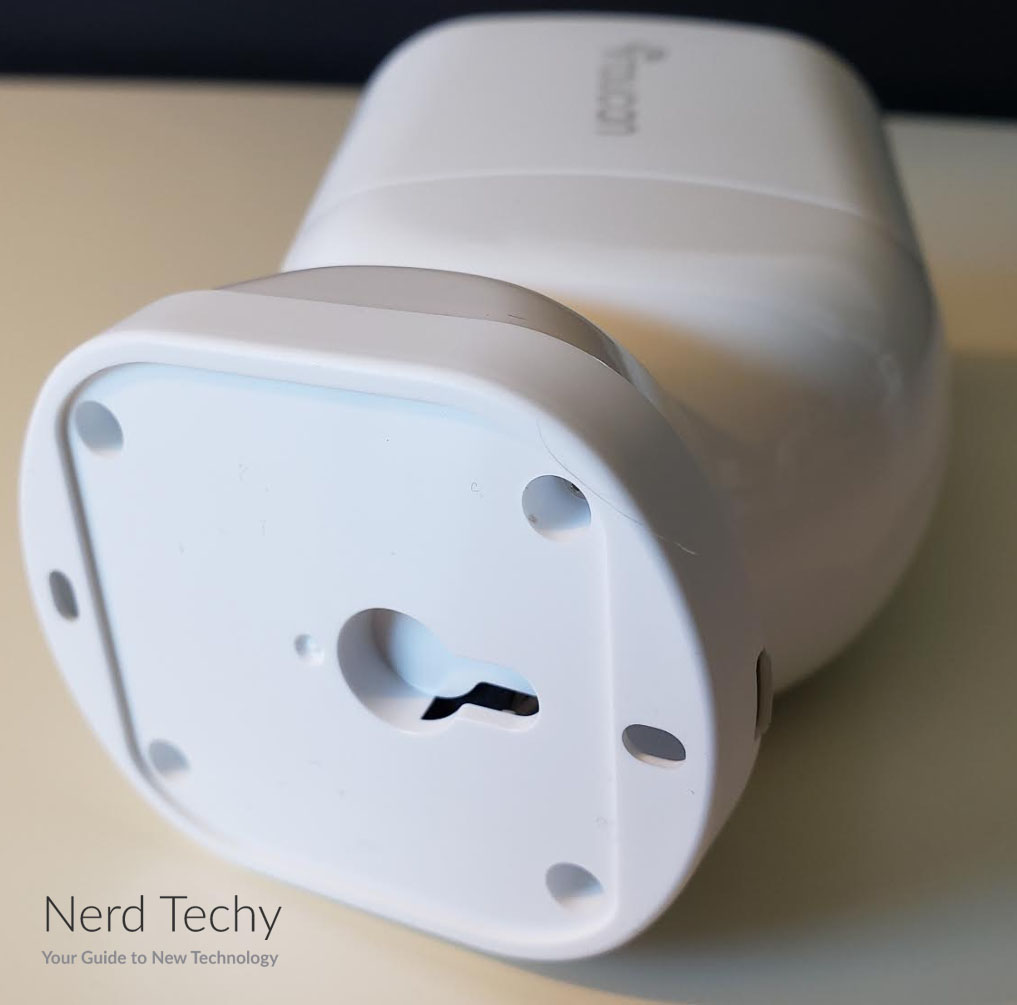 For most people, 24 hours of free storage is going to be more than enough. But suppose you run a business or an apartment complex? In that case, you might need records that go back a week or more. For those situations, Toucan offers a couple of enhanced storage packages for a monthly fee. For a small fee, you can get 7 days of video archiving. For a larger fee, you can get a whopping 90 days of storage. This should be enough for just about any scenario. Even better, with these plans, you can connect up to 10 smartphones to your plan at the same time. For a commercial user, this is an excellent feature.
Online Features
The Toucan Smart Home App is free to download, and is available on Google Play and the Apple Store. Once it's installed, you'll be able to link it with your Toucan camera. After that, you can take advantage of all of Toucan's online features. To begin with, you can view any video footage that has been automatically recorded to the cloud. And if there's any footage you want to save, you can download it to your smartphone or save a snapshot. Moreover, you can manually activate camera recording and save data to the cloud.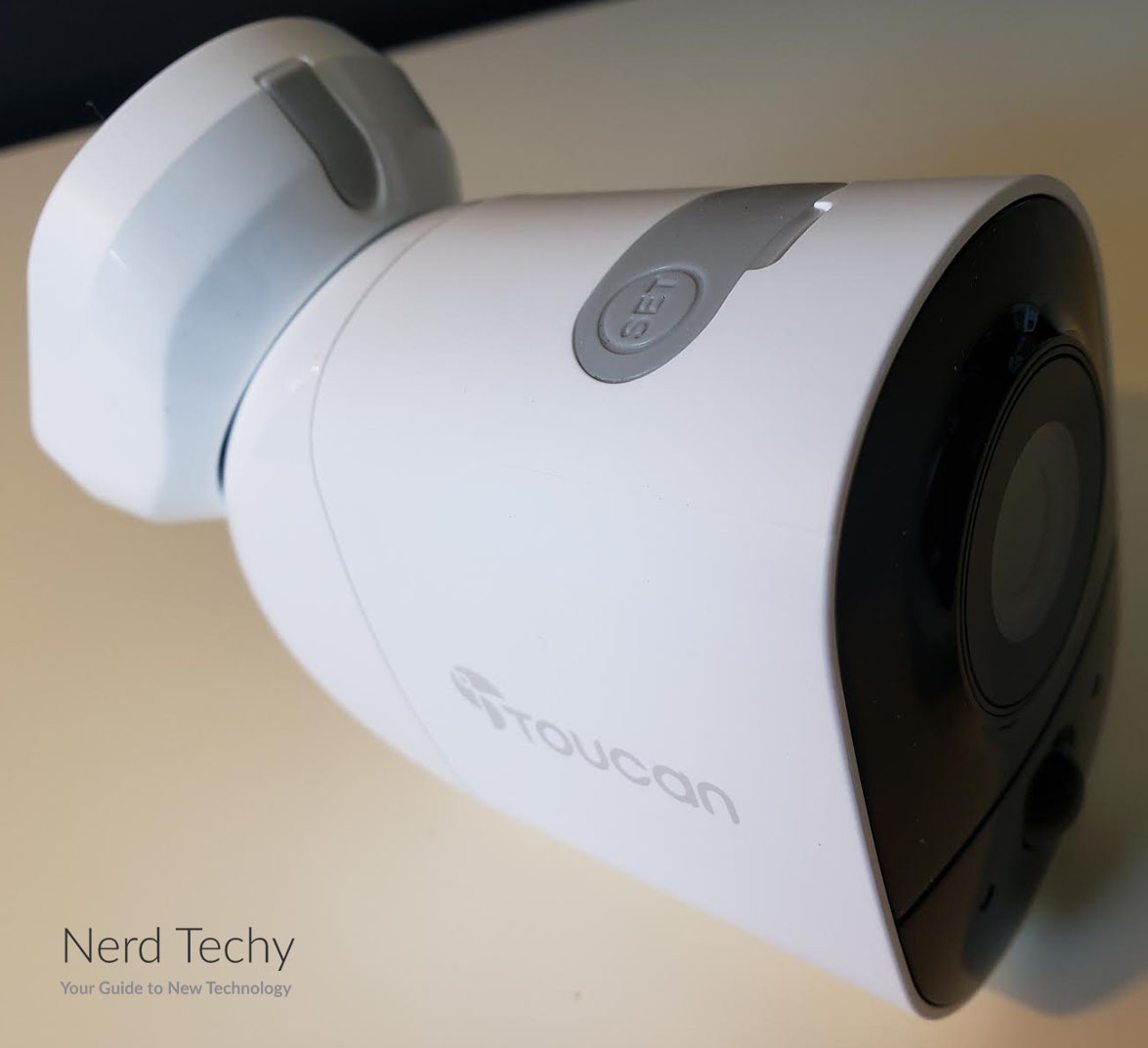 The Toucan app also allows for push notifications. When these are activated, you'll get an alert on your smartphone whenever motion is detected. With proper camera placement, this can be a very useful feature. On the other hand, if your camera frequently activates for irrelevant events, it can get irritating. Through the app, you can take advantage of two-way audio communication. This has a few benefits. To begin with, you can tell a delivery person where to put a package. You can say hi to your kids or a visiting neighbor. On the flip side, you can tell a potential intruder to go away.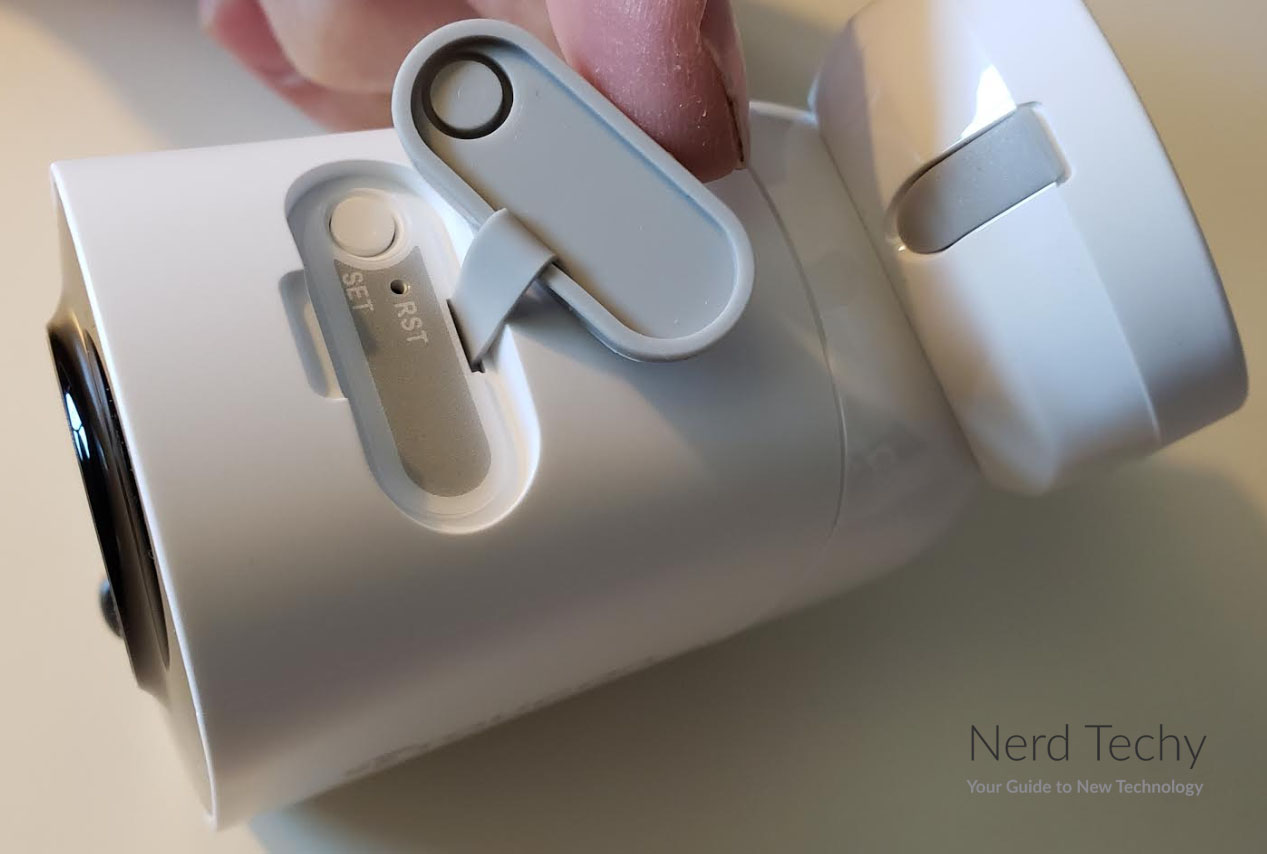 If telling an intruder to leave doesn't scare them off, the built-in siren probably will. It produces a 100dB noise, which is about as loud as a chainsaw. Start the siren going, and any halfway-intelligent thief is going to go elsewhere. If they don't, you can call 911 directly from the app. You can also take advantage of four pre-recorded messages. These aren't useful for intruders, but they're great for friends, family, and delivery drivers. In addition to using the app on your smartphone, you can also control your camera via Alexa. This is primarily useful for two-way audio, especially when your hands are full.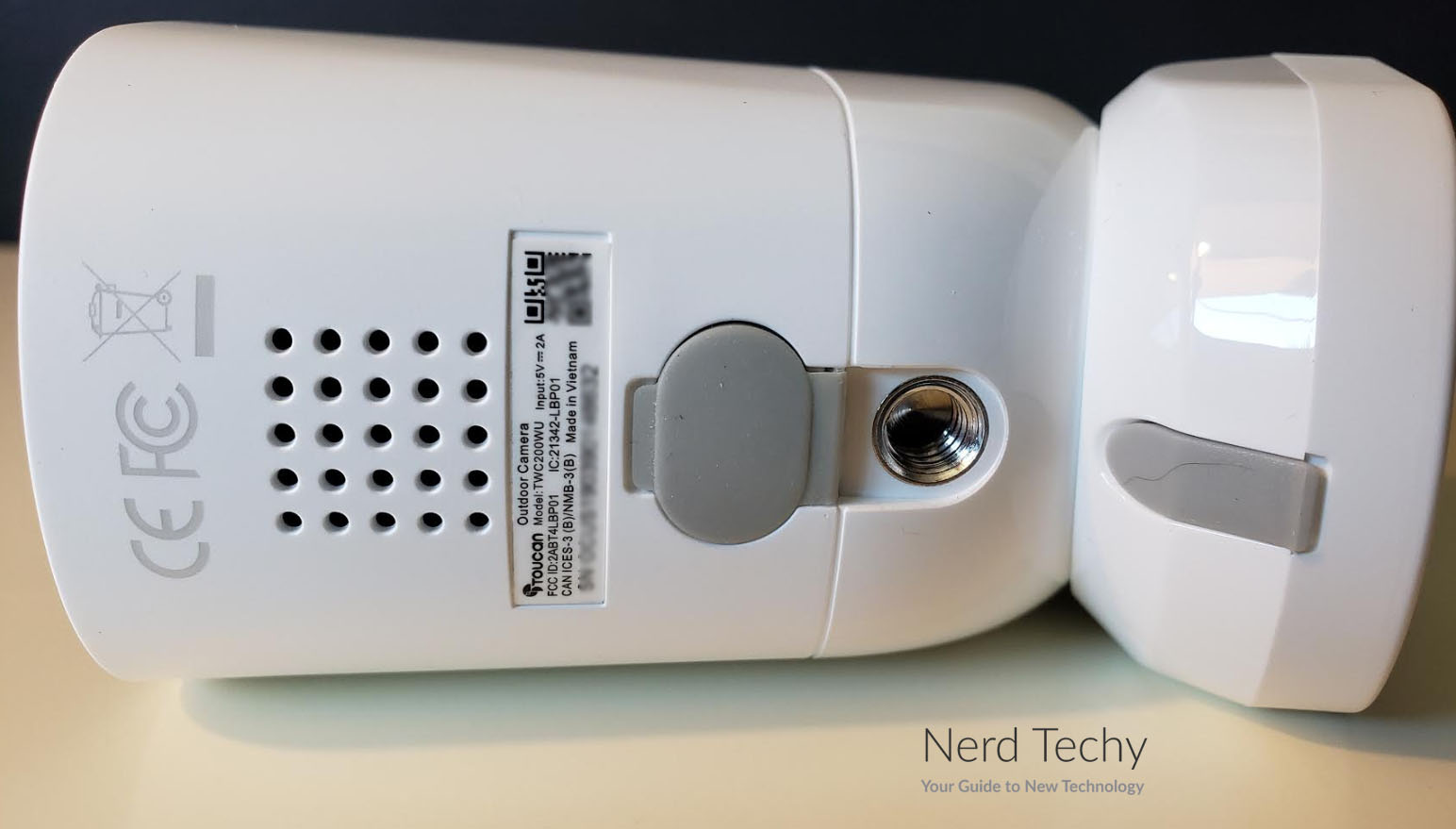 To use the Toucan camera, you're going to need to connect it to your home's WiFi network. This requires the 2.4GHz band, which has more bandwidth than the 5GHz band. Conversely, it has a longer range, so placement is more forgiving. Unfortunately, the Toucan camera's WiFi antenna isn't very powerful. This makes placement somewhat of a pain, since your feed can cut out randomly if the signal is weak. A WiFi range extender, like the Rock Space AC1200, can help mitigate this.
Final Verdict
So, where does all this leave us? Is the Toucan Wireless Outdoor Security Camera worth buying? Under most circumstances, yes. Let's start with what it does well. The video quality is simply superb. Toucan really nailed the lens and build quality, so you get a highly-detailed picture. Even the night vision is better than you'll see on most wireless cameras.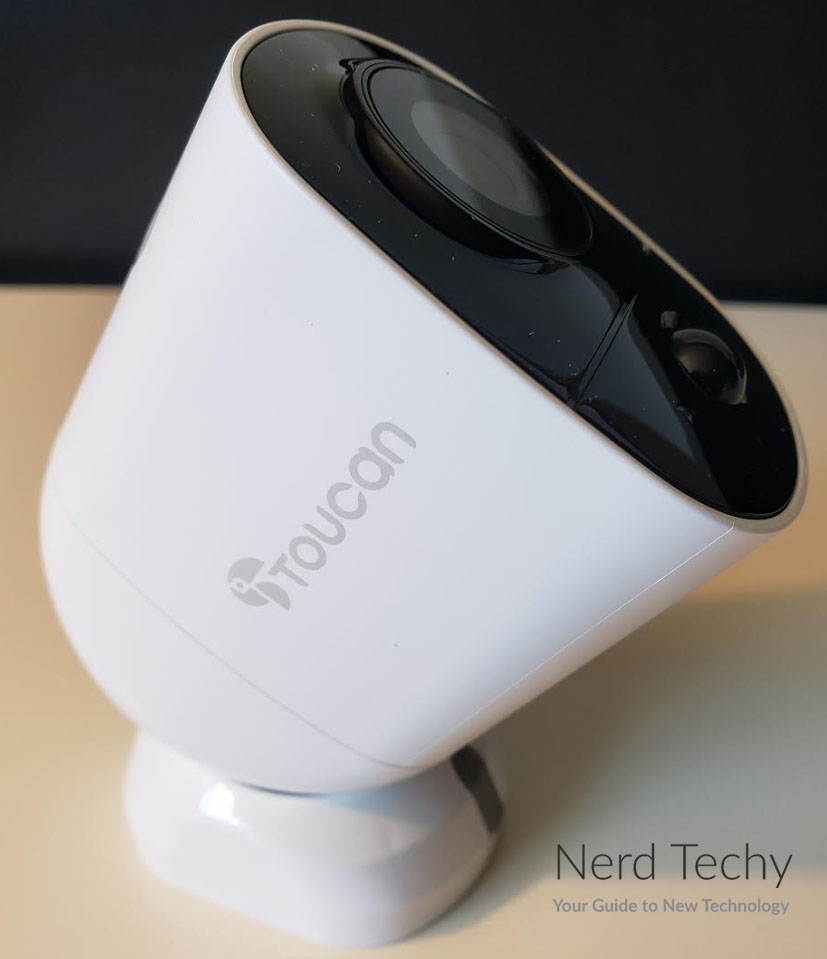 That said, there are a couple of drawbacks. To begin with, the battery life isn't terribly impressive. If your camera activates a lot, you'll need to recharge it frequently. In addition, the WiFi performance isn't terribly stable. On the other hand, the magnetic mount makes recharging easy. And if you've got a good router, the WiFi signal shouldn't be much of an issue. Not only that, but the free online storage is a huge advantage. You won't need to mess with an SD card or pay a monthly fee. Throw in two-way audio and mobile alerts, and you're looking at a complete package.