If you want a home surveillance system, perhaps the most important place to monitor is your front porch. In most cases, that's the first place an intruder is going to approach. Not only that, but many thieves don't even break into your house. These so-called "porch pirates" scour neighborhoods for packages and steal them off the porch. Considering how much we order online these days, this is a significant risk. So, how do you keep your porch safe from thieves? One way is to install a security camera. But this can involve complex installation, and you might have to get up on a ladder. Not only that, but many homeowners associations ban security cameras because they're "unsightly".
But you know what's easy to install, and not unsightly? A doorbell. Today, we're going to review the Toucan Wireless Video Doorbell. Toucan is a new company, founded in Los Angeles in 2018, and we're excited to review our first Toucan product. But how well does it perform? And is it worth your investment? We'll take a close look at the design, the video quality, and how the app works. We'll also look at the storage capacity. After that, we'll sum up everything we've learned, and render a final verdict. Let's get started!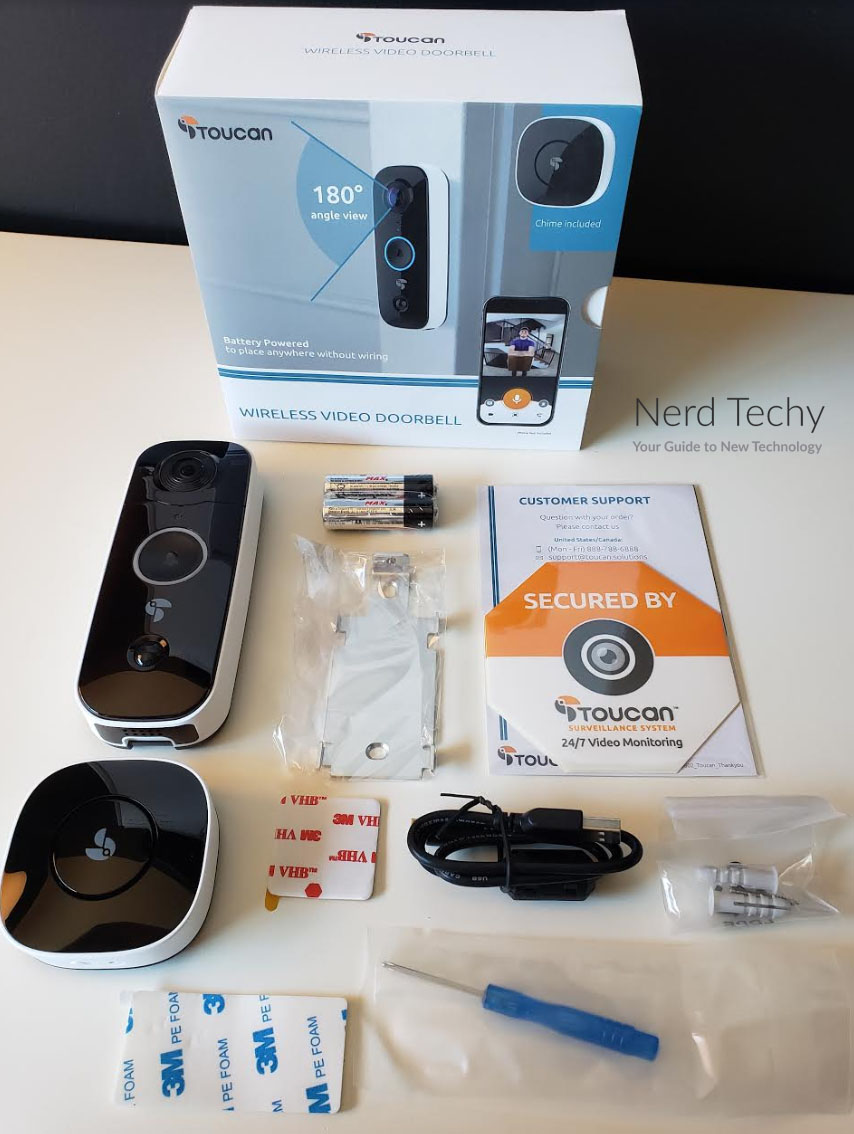 Overall Design
The Toucan Wireless Video Doorbell has a two-part design: an outer bell/camera, and an interior chime. The doorbell itself measures 5 ½ inches tall, and 2 inches wide. It has an attractive design, with a black front face and a white top and sides. The edges and corners are rounded, so you won't have to worry about snagging your clothes on them. On the front, you'll see a large doorbell button, which is surrounded by a white ring. When you press the button, the ring lights up blue, providing confirmation that you've pressed it. Above the button, you'll see the fisheye camera lens, and beneath, there's a motion detection sensor.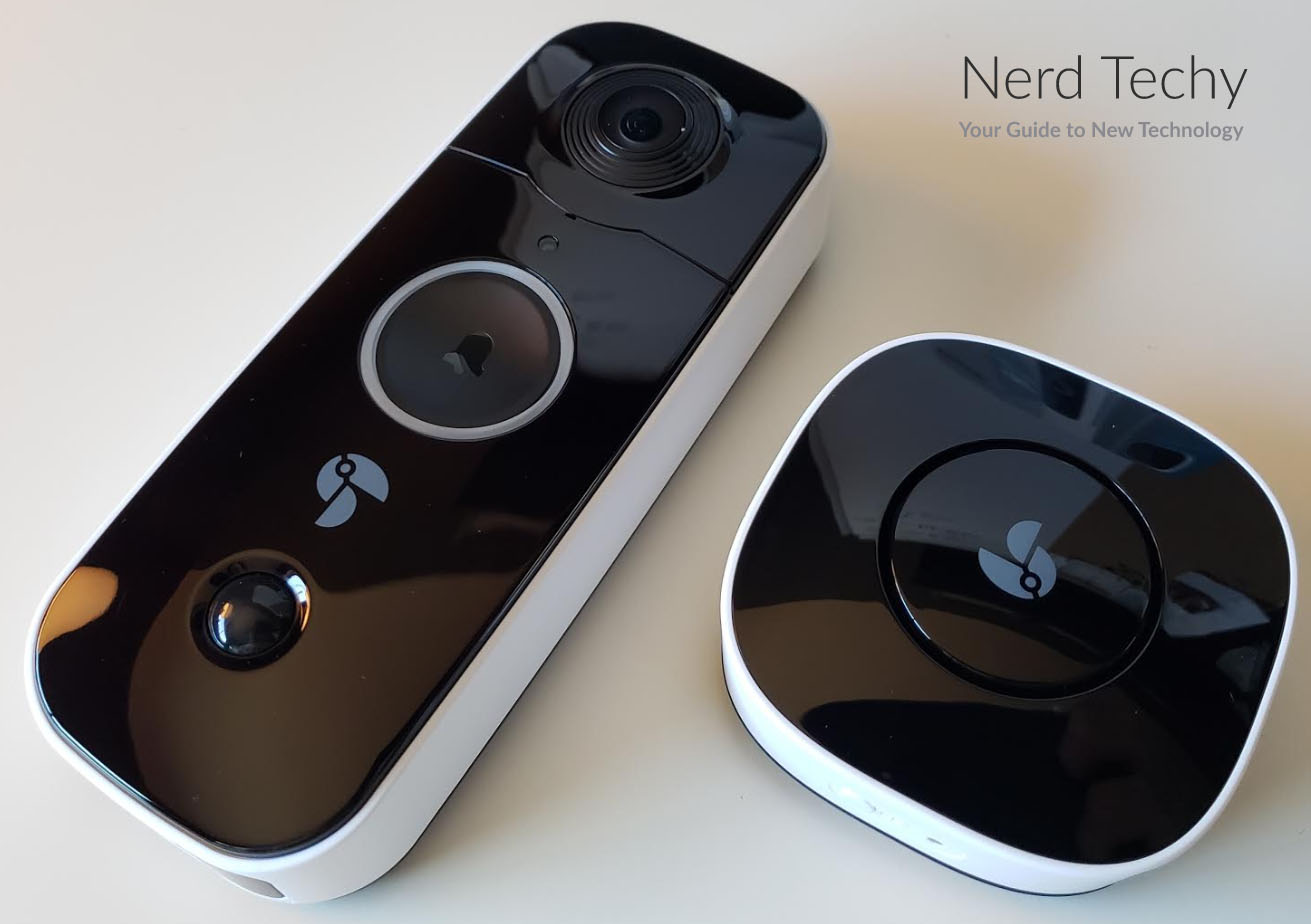 Installation is relatively simple. All the necessary hardware is included in the kit. All you'll need to provide are a screwdriver and a drill. In all, it should take you about 10 minutes to both install the doorbell and download the app. Placement is a non-issue, since the Toucan doorbell is IP56-rated for water resistance. It's not rated for submersion, but rain – even hard rain – is not going to damage it. The internal battery is rated to last for up to six months, but this is standby time. Depending on how often the camera is used, the total camera life can be considerably less. If you use your front door frequently, you should expect to recharge the battery every week or two. That said, recharging is easy. The doorbell unit slides easily off the install bracket, and recharges via USB in about an hour.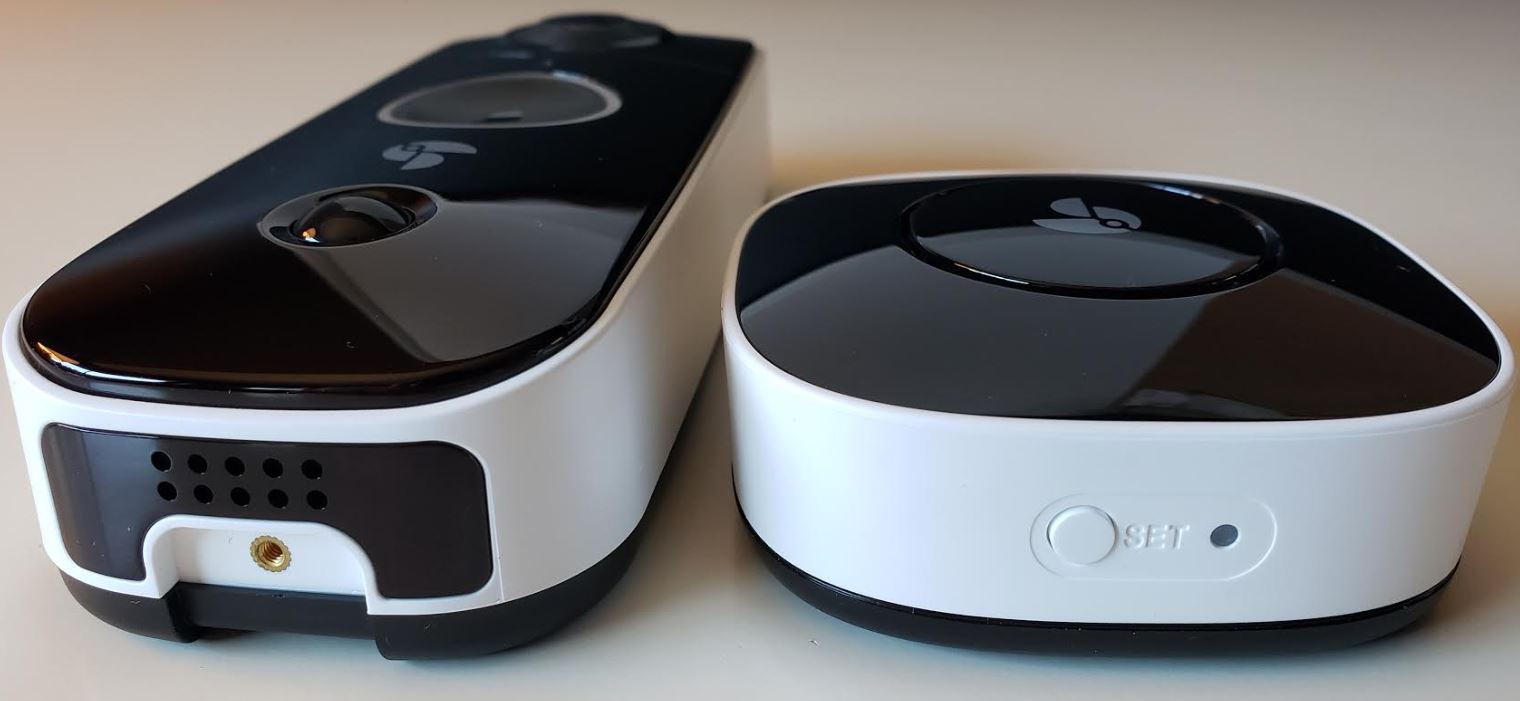 For most people, this probably won't be a major issue, but for some, it might be a deal-breaker. If you want to get longer battery life, consider the MECO WiFi Smart Home Video Doorbell. It offers significantly longer battery life, but you need to pay a subscription for cloud storage.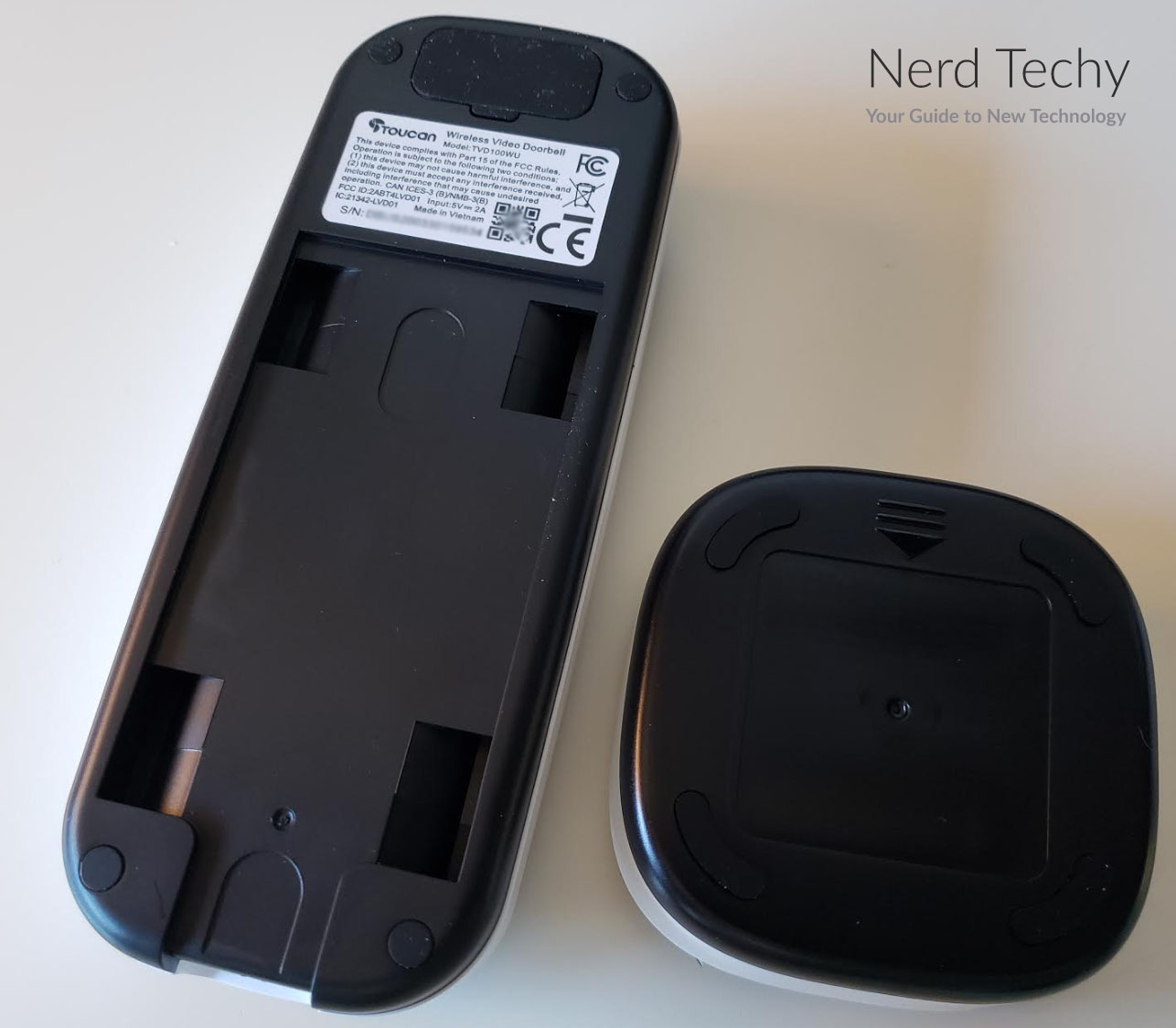 The chime unit measures 2 inches to a side, with clean, rounded corners. Like the doorbell unit, it has white edges and a black face. It comes with six different chime sounds that you can choose from in the app, which we'll talk about shortly. The chime takes two AA batteries, which are included in the package. With normal usage, these batteries should last for at least a year, if not more.
Video Quality
The Toucan Wireless Video Doorbell has a 180-degree field of view. This means you'll see the entire front of your house, so no-one can sneak up from the side. This 180-degree field of view is vertical as well as horizontal, and the video has a 1:1 aspect ratio. Why would you want this? Because you can see packages that have been left on your porch. This makes it easy to keep track of deliveries, even when you're at work. It also helps you to see a visitor's face, whether they're very tall or very short.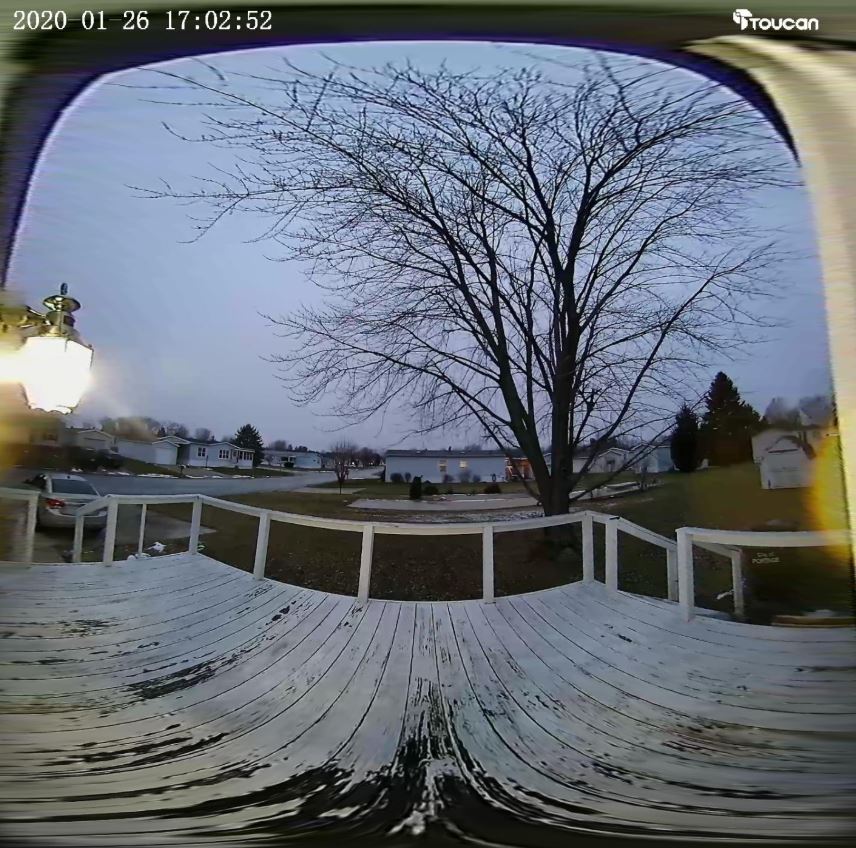 The video quality itself is 1080p. At first, this might sound absolutely fantastic. However, keep in mind that the aspect ratio is taller than most cameras. In practice, the actual quality looks more like 720p. This might not be enough to read a license plate out in the street. But for most purposes, it's going to be more than good enough. You'll be able to recognize faces and package labels without any trouble. The video is nice and bright, and colors are accurately represented. We're not saying you can shoot a movie with it, but it's significantly better than most security cameras. In addition to daytime usage, the Toucan doorbell camera is also useful at night. It features infrared night vision, which delivers black and white video instead of grainy green. This allows for plenty of detail, even on a dark night.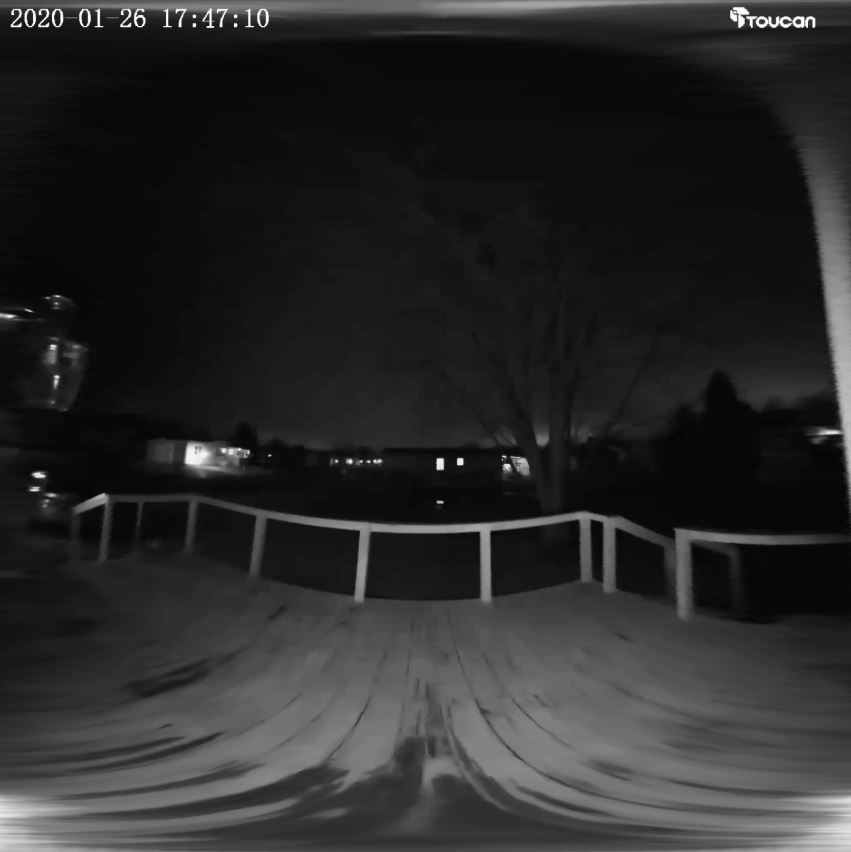 The same passive infrared technology is used for motion detection. When the camera detects movement, it will automatically begin recording. When the motion ceases, the recording stops. Depending on where you live, the motion detector may be too sensitive, and will use unnecessary battery life. For example, you might end up with a lot of recordings of blowing leaves and neighborhood animals. Still, it's better to be safe than sorry.
Storage
The Toucan Wireless Video Doorbell does not store your video locally. Normally, this sets off some alarm bells, since cloud storage can get expensive. But that's not an issue here. Toucan provides 24 hours of free cloud storage once you've downloaded their app. This is a fantastic added value, since you don't have to worry about an SD card or an online subscription. The 24 hours of storage works on a rolling basis. As newer video is recorded, the oldest footage gets overwritten. This means that you'll always have access to the most recent 24 hours that you've recorded.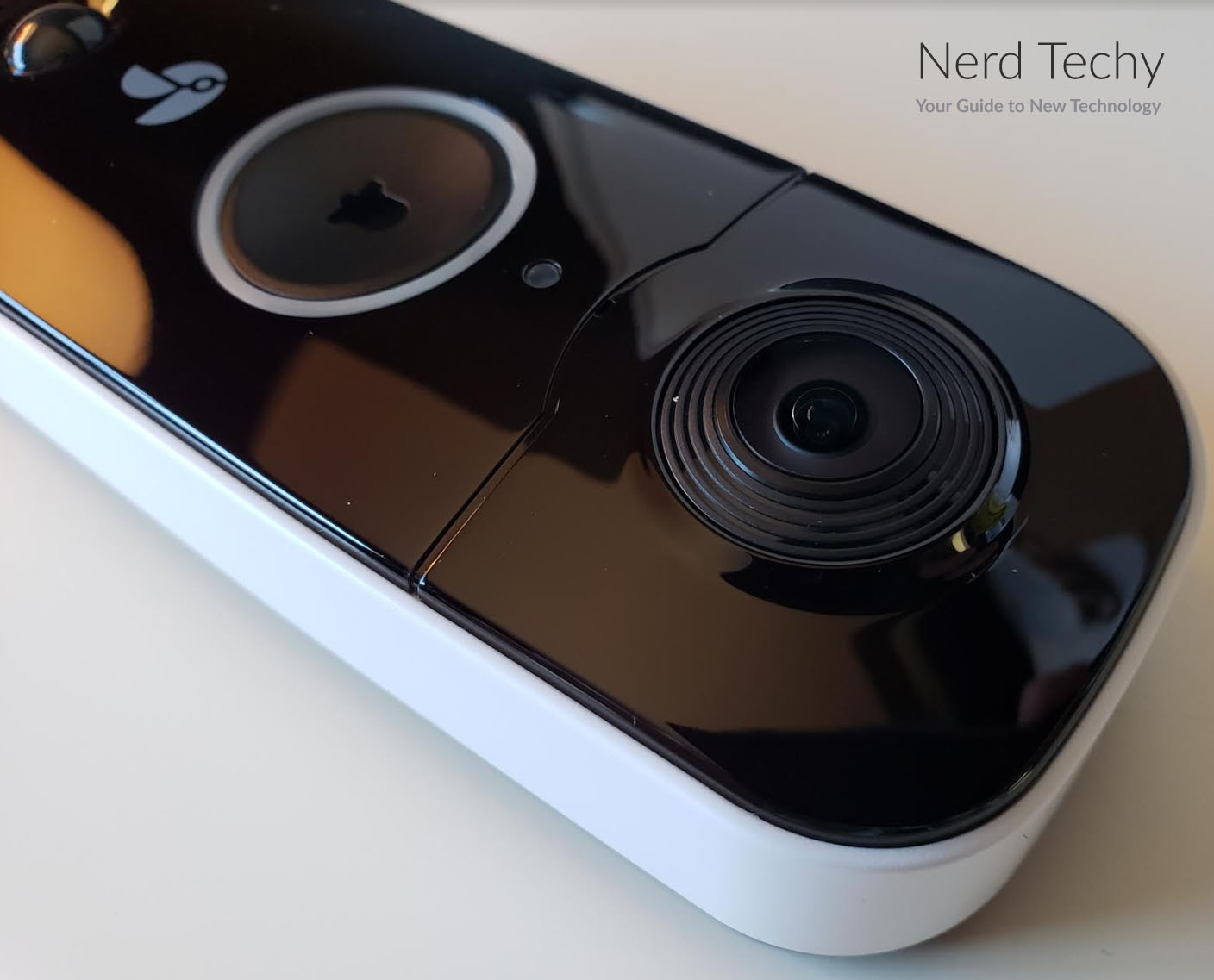 But let's say you need even more storage capacity. No problem! For a monthly fee, you can expand your cloud storage to 7 days. You can also connect up to 10 users, and add multiple doorbells to your package. If you have a side door for deliveries, for example, this feature is very handy. Toucan also offers an additional, expanded storage package for a premium fee. With this package, you get 90 days of recording cloud storage. This probably won't be necessary for your home. But if you run a small business, it might be worth considering.
Connectivity and Online Features
The Toucan Smart Home App is available for free on the Apple Store and Google Play. Through the app, you can take advantage of several useful features. In addition to reviewing pre-recorded video, you can also view live footage any time, anywhere. This can be a useful feature if you want to check to see if a package has been delivered. All video is encrypted, so you don't have to worry about someone else intercepting it.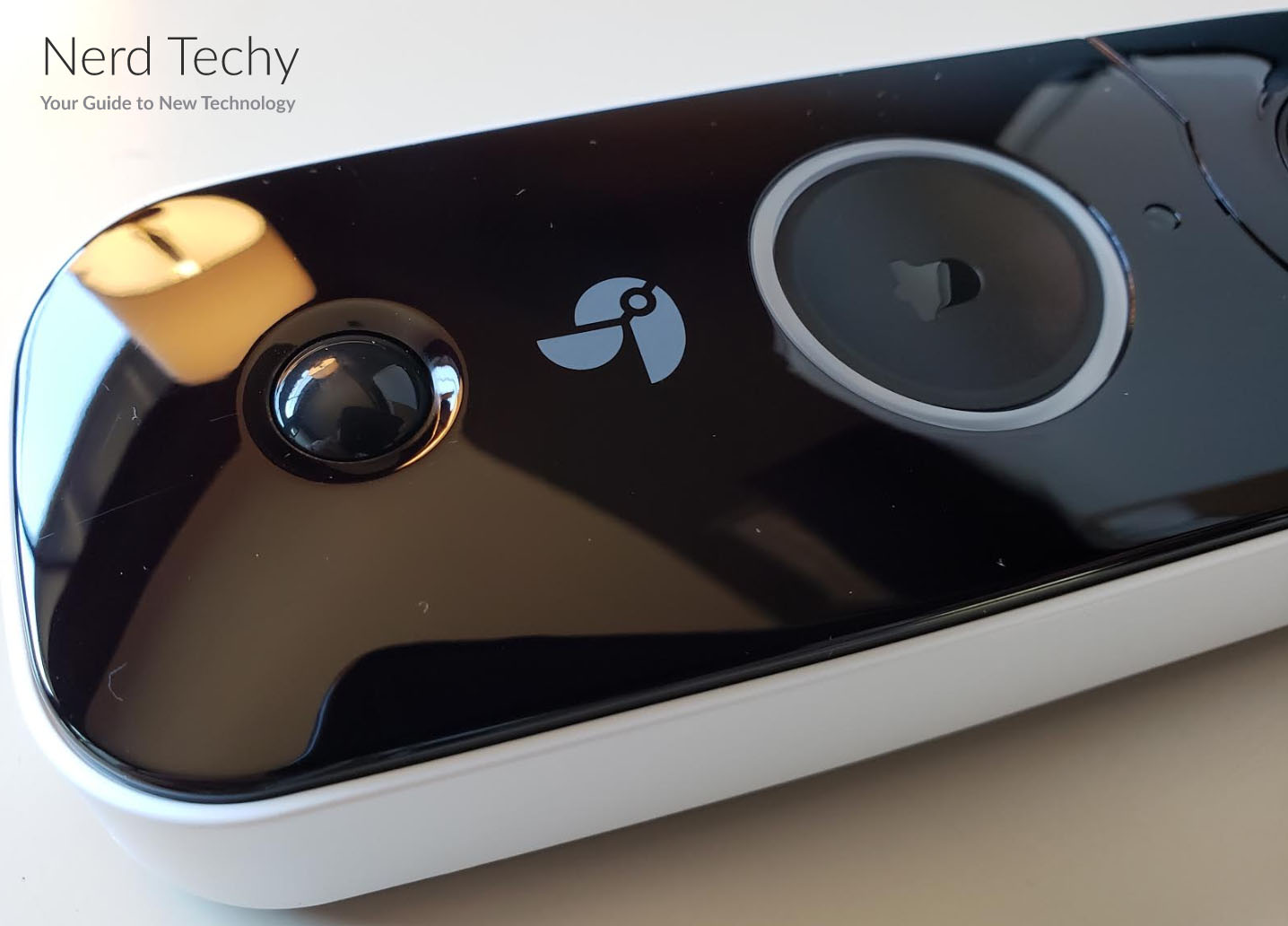 Not only that, but you can take advantage of two-way audio. So if someone rings your doorbell while you're not at home, you can let them know you're not there. You can also communicate with delivery drivers, or even say hello to your kids when they get home from school. Two-way audio can also be paired with your Alexa or Google Assistant. If you want to use the app hands-free, your voice assistant will make the process quick and painless.
Along with the ability to view live video, you can also set alerts for motion detection. Because the motion detector can be set off by animals and blowing objects, this might get annoying. If you want to get fewer, more reliable alerts, simply turn this feature off. Instead, you can set alerts for any time the doorbell gets pressed. This is a more useful feature, since you'll probably actually want these alerts.
You can also take advantage of a few other bonus features. For example, there's a 95dB alarm siren. This is exceptionally loud, and you can activate it from your smartphone. If the siren alone doesn't deter a potential thief, you can also call 911 directly from the app. For more friendly visitors, you can even play seven different pre-recorded messages. For instance, "Please leave the package by the side door."
Of course, to take advantage of any of these features, you're going to need to connect your doorbell to WiFi. Otherwise, it's essentially a regular doorbell. When you install the doorbell, keep in mind that it can only operate over the 2.4GHz wireless band. This band doesn't have as long a range as the 5.0GHz band, but it offers more bandwidth. If you're out of range of your router, consider a WiFi range extender to boost your signal.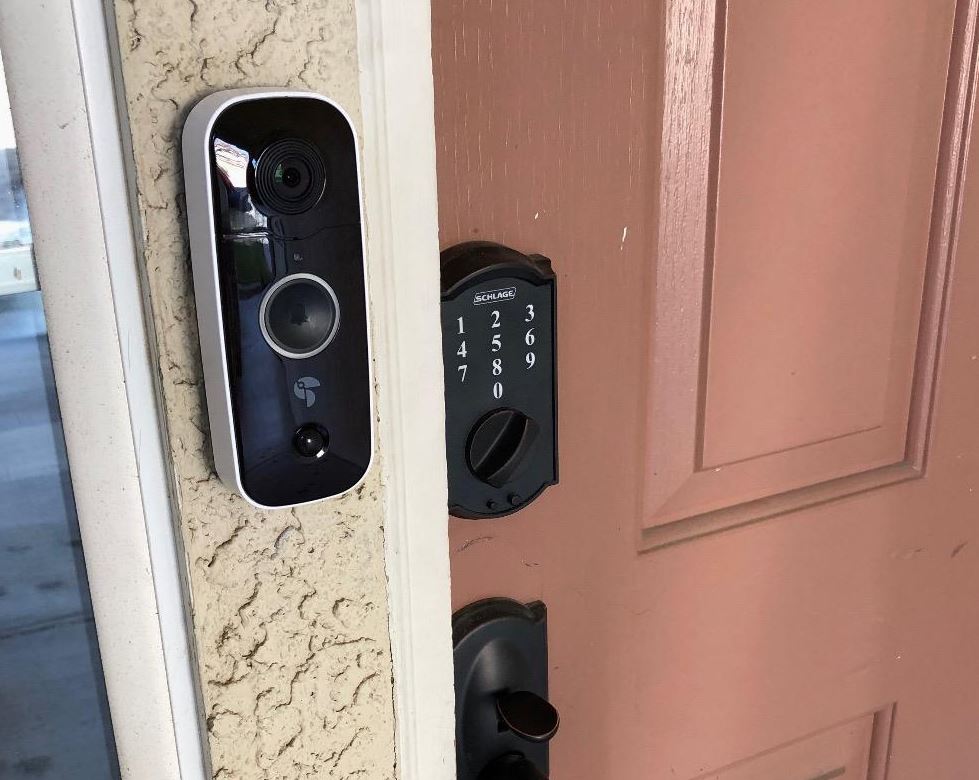 Final Verdict
So, is the Toucan Wireless Video Doorbell the right choice for you? Let's go over what we've learned. First off, we've learned that installation is quick and easy. If you can hang a picture, you can install this doorbell in just a few minutes. On the downside, the battery life leaves something to be desired. But charging is easy, and the doorbell itself is easy to remove for charging. The video quality itself is excellent. It has a wide, 180-degree field of view, with good color fidelity and resolution. The night vision is crisp and clear, without a lot of static.
The free online storage is probably the Toucan Wireless Video Doorbell's best feature. Most cloud storage plans charge a monthly fee, so this is a significant value. But let's not overlook the other online features. Two-way audio means you can chat with visitors even if you're not at home. And the built-in siren lets you deter intruders or thieves. The voice assistant integration is a nice touch, because you can use these features hands-free. With all of this added value, the Toucan doorbell is a solid choice to make.
Meet Derek, "TechGuru," a 34-year-old technology enthusiast with a deep passion for tech innovations. With extensive experience, he specializes in gaming hardware and software, and has expertise in gadgets, custom PCs, and audio.
Besides writing about tech and reviewing new products, Derek enjoys traveling, hiking, and photography. Committed to keeping up with the latest industry trends, he aims to guide readers in making informed tech decisions.