Many people find the standard 24″ 1080p monitor underwhelming, and with good reason. If you're trying to enjoy a multimedia experience, it's hard to get immersed in something on a small screen. But size isn't everything, which is something that's easily understood by looking at the vastly inferior performance standards of comparably-sized HD televisions.
For multitasking, 34″ ultra HD displays are essentially like having two separate monitors. But unlike two displays setups, there are no ugly bezels between your "separate" screens. When you're looking to get the most out of your screen real estate, your movie watching, or your gaming, you want higher resolutions and larger screens. But for the purposes of choosing the right 34″ curved ultrawide for your setup, the size of the panel is only the tip of the iceberg.
Ultra HD Resolutions and 34″ Screen Size
The difference between a 34″ display and 27″ display isn't merely that one panel is larger. For the purposes of a monitor, the pixel density of 1080p is best viewed on a 24-inch display. When the screen size is expanded to 27-inches or 34-inches while keeping the same resolution, you lose pixel density in the process. And when you're sitting two or three feet from your screen, like you often do with a monitor, you'll be able to keenly notice that difference.
In other words, for an ultrawide 34-inch panel, 1080p resolutions aren't going to cut it. You absolutely must have ultra HD resolutions, which offer the optimal and appropriate pixel density for a 34 inches of screen space. But keep in mind, larger resolutions also take more effort from your GPU.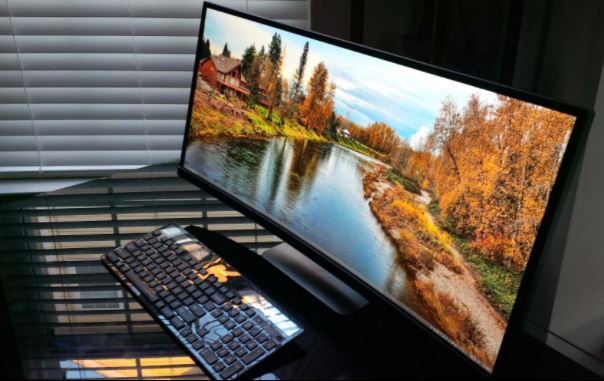 21:9 Aspect Ratio
Most monitors use a 16:9 aspect ratio, but ultrawide 34″ panels make use 21:9. What's the difference? Greater aspect ratio translates into a greater field of view. Imagine you cut a square in a piece of paper and held it up to your face. The stuff you can see through the paper is your field of view. If you were to cut a larger square, you'd have a greater field of view.
Similarly, a 21:9 monitor allows you to see more. When you're playing a videogame, you'll find it's basically like having extended peripheral vision. Whether or not 21:9 is better or not depends entirely on your intended use. But for films in widescreen format, you'll find 21:9 is perfect.
Connections and Ergonomics
Connectivity is another sticking point. Higher resolutions make use of newer connections, like DisplayPort 1.2, and abandon many traditional monitor cabling, like DVI ports. Some features of the monitor may not be available if you don't use the right cabling, especially higher refresh rates.
Screen flexibility is mostly a minor issue. You probably don't need total flexibility for your display, but it's useful to have at least a few degrees of tilt, especially when you're dealing with a large display because it's more important to find the perfect viewing distance. You'll also want to consider whether or not the panel supports VESA mounting. Large panels often take up considerable amounts of desk space and are sometimes more conveniently placed on a wall mount.
Dynamic Sync
Dynamic sync is a feature oriented mostly towards gamers. As you're playing a game, if the output of your GPU drops below the refresh rate of your screen, you end up with obvious and ugly screen tearing. It breaks immersion and it's hideous. Dynamic sync solves this problem by adapting the refresh rate of your monitor to match the output of your GPU, so your games look smooth no matter what is going on inside your system.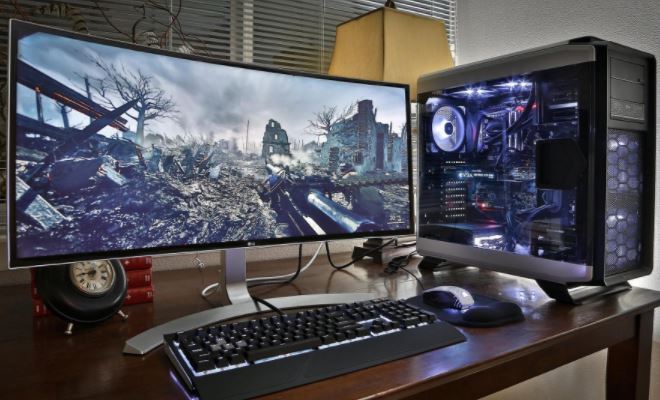 Color Space
sRGB is the default color space used by standard televisions and monitors. These standards ensure that movies and games look more-or-less the same from one screen to another. But some monitors offer more of this color space than others, i.e. one panel might offer 91% sRGB color space, and another might offer 99%. Some panels even provide completely different color-space that ignores the sRGB standard, but only graphic designers and artists have to worry about hyper-accurate color reproduction.
Panel Type
The vast majority of LCD computer monitors are twisting nematic (TN) panels. They're cheap to make, and they have excellent response times that are suitable for gamers. However, they're also prone to poor viewing angles, dead pixels, and significant motion blur. In other words, they're not ideal for creating a gorgeous 34-inch ultrawide media experience.
In-plane switching (IPS) panels are basically the opposite of a traditional TN panel. They cost a little more, and their construction prioritizes better color reproduction and viewing angles. In exchange, they usually suffer slower response times and lower refresh rates. Those downsides can be repulsive to gamers looking for a competitive edge, but ideal for anyone focused first on high-quality media or great looking graphics.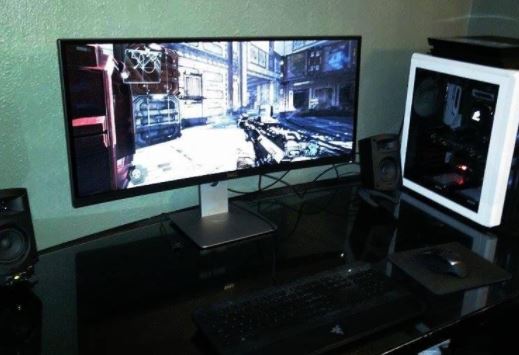 Matte vs Glossy
It's harder to see your screen when it's covered in glare. Anti-glare screens use a matte finish to cut down on the effects of direct light, but at the cost of contrast and color acuity. Glossy screens are best for dark rooms with controlled lighting. In short, you'll want a matte screen unless you have a highly-controlled environment in terms of lighting.
Curvature
Finally, there's curvature. Screen curvature creates a more immersive media experience. When you're looking at a monitor, the edges of the screen are further from you than the center of the panel. That minor difference creates a more 2D perception of the image, and curved screens work to correct that problem. For curvature, 1500R refers to a screen that's deeply curved, and 4000R refers to a screen that's scarcely curved at all. Deeper curves are better suited for sitting closer to the monitor.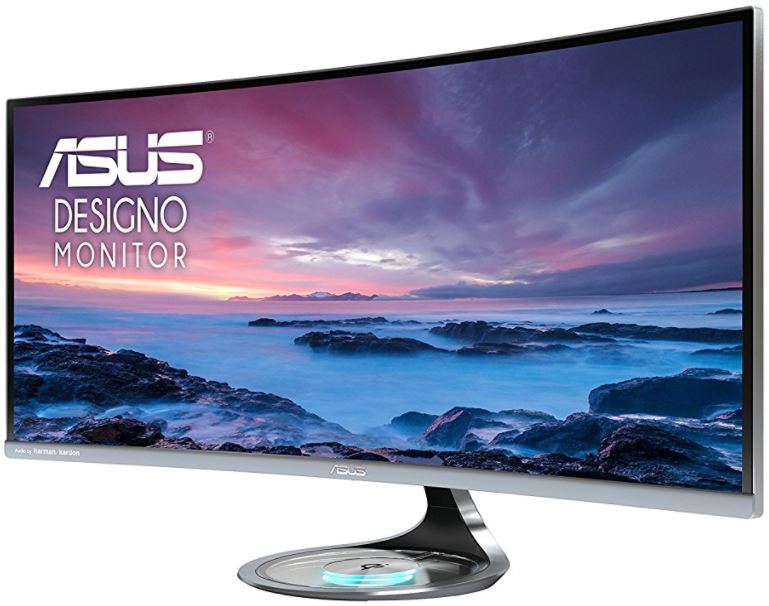 ASUS Design Curved MX34VQ
Striving to offer one thing above all else, the ASUS Design Curved MX34VQ is all about creating a beautiful image. The gorgeous 178-degree viewing angle will a real surprise to anyone who hasn't experienced an IPS panel before. And the UQHD 3440 x 1440 resolution makes use of 2.4 times as many pixels as your typical 1080p display. Along with that increase pixel density comes 35% more screen space than if the same 34″ monitor was running on 1080p. In other words, this beauty boasts plenty of functional space.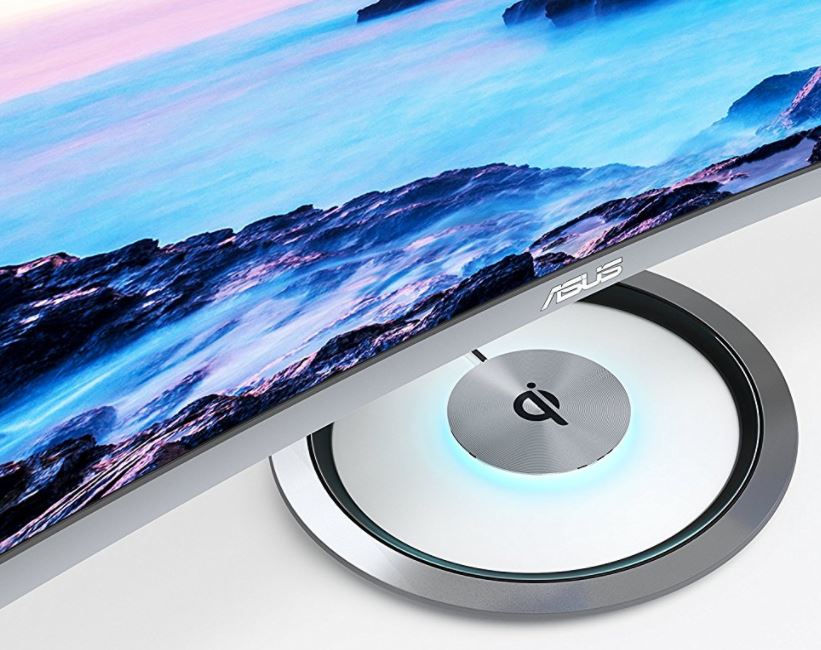 Features to Notice
The optimal viewing distance for a 34″ panel running 1440p resolution is about 3 feet or closer. When you get further than that you'll no longer be able to distinguish 1440p from 1080p. This panel makes use of an aggressive 1800R curvature that's clearly designed for someone sitting about three feet from their display.
Keeping in their spirit of offering the very best image possible, ASUS designed this panel with a 3000:1 contrast ratio that should be up-to-par for even the most severe cinema snobs. Greater contrast ratio means darker b lacks and whiter whites, which are important for getting the best quality images.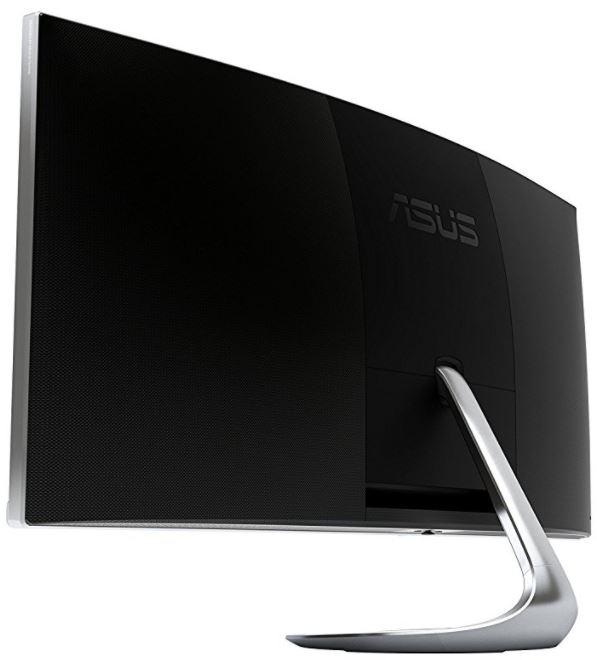 This panel takes advantage of ASUS Eye Care technology, designed to make the screen suitable for use for extended periods of time. By filtering down quantities of blue light, which is known to cause strain on the eyes, and using flicker-free backlighting, you'll be ready to keep staring at your screen for all day without eye fatigue. And as part of their easy-on-the-eyes approach with this panel, ASUS has decided to use a light matte finish to fight-off glare.
The 5ms response time is very average and won't bother most gamers. Conversely, the 100 Hz refresh rate means this panel doesn't totally neglect gamers either. 100 Hz panels are capable of refreshing the display up to 100 times per second, which are frames that gamers otherwise wouldn't see.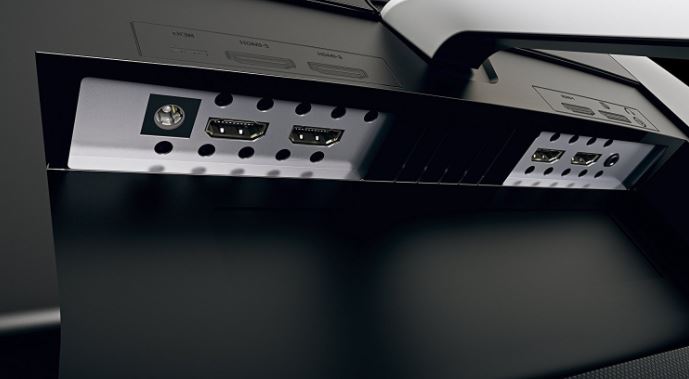 Build & Connectivity
Monitor speakers can be hit or miss. This panel uses two 8-watt Harmon Kardon speakers that are about as good as monitor speakers can get. Whether or not they actually live up to their promise of eliminating the need for speakers is another question altogether. The display itself uses a "frameless" design that runs the panel smoothly into the bezel on the side, ensuring no large part of your 34-inch display is eaten by an ugly bezel.
The panel connects through DisplayPort 1.2 or one of the three HDMI 2.0 ports, and the base of the device includes a 5W/1A Qi charging pad for your mobile devices. As a cool aesthetic extra, the base illuminates with a stylish LED glow when charging. Although this monitor isn't VESA wall mountable, it can be separately adapted.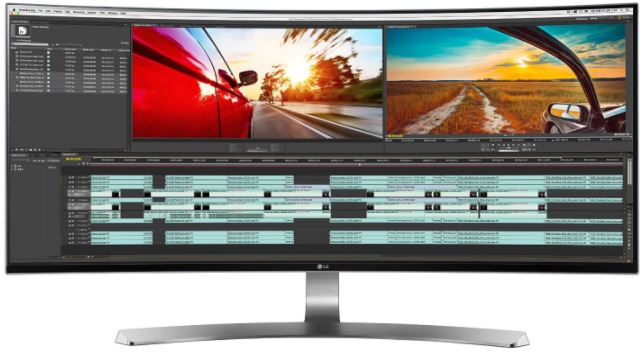 LG 34UC98-W 34-Inch 21:9 Curved QHD IPS
Built with movie-lovers and gamers in mind, this LG 34-inch IPS panel combines super HD resolutions with a few features you won't find elsewhere. Like with the ASUS panel above, here you find a screen aiming to provide a beautiful image first and foremost. Many of the more significant differences between these two panels are actually hidden in the details.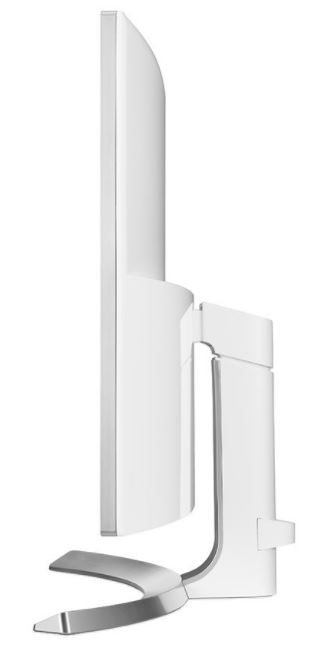 Features to Notice
Like you'd expect from an IPS panel, this LG offers sRGB 99% color reproduction, so you'll get a full range of rich colors for all your media. Great for people who work in graphic design, photography, or otherwise need exceptionally accurate color. But truly it's color-quality more oriented towards media fans than working professionals. Nowhere is that clearer than in the screen split functionality you can use to divide the display into two separate workspaces. For the sake of personalization, you're able to toggle between side-by-side and top-and-bottom screen splits, and swap between them efficiently.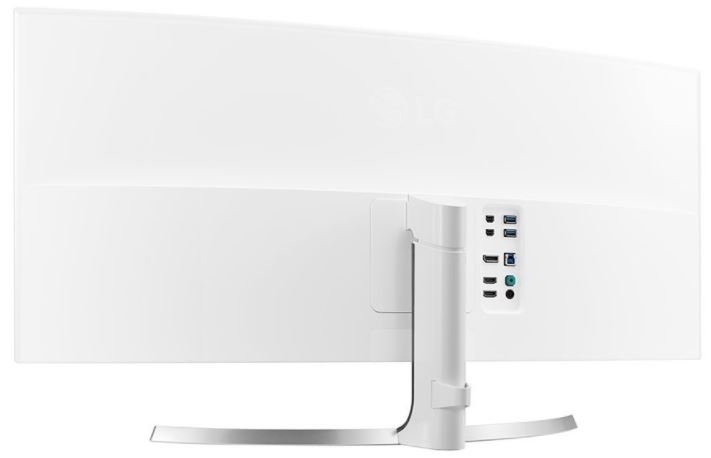 Gamers will appreciate this panel runs FreeSync, which can dynamically sync the refresh rate of your monitor to the output of your GPU. Although you're not getting super-high refresh rates like you can with a TN-panel, this display can be overclocked to 75Hz, which is another minor addition gaming-oriented viewers will appreciate.
Build & Connectivity
The stand is both tilt adjustable and height adjustable. Height in particular is a feature lacking in most monitors and hard to appreciate until you realize you're not able to get great viewing distances without sticking books under your fancy new display. The two 7-watt speakers are nothing to write home about, but sound much better than the kind of generic low-end speakers you typically find stuffed into monitors. This panel is also VESA mountable, includes USB 3.0 quick charge, and connects with one of two Thunderbolt 2.0 ports.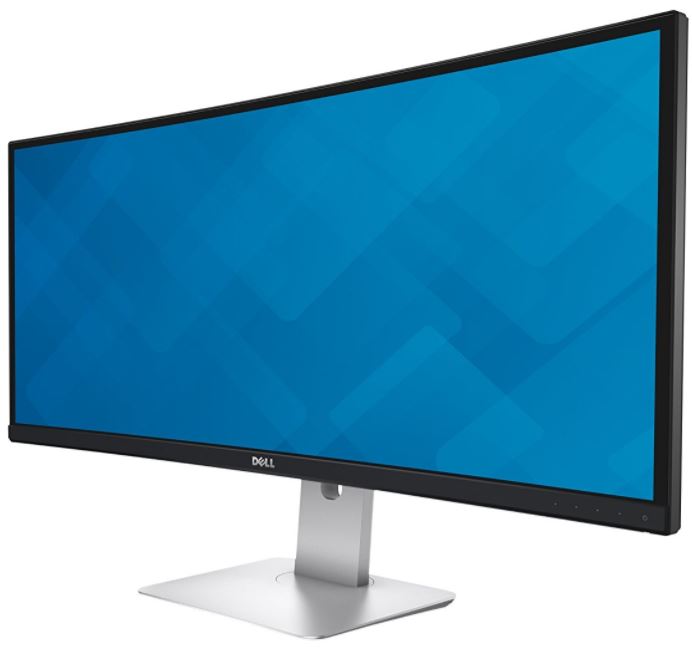 Dell UltraSharp U3415W
Dell was one of the first brands to step into the ultrawide market, and their UltraSharp line was one of the world's first 34″ curved ultra HD displays. In the time since then it's become clear that they know what they're doing, what they want to offer, and who their market is. If you're looking for a beautiful IPS panel, here you'll find exactly what people have come to expect from Dell products. When it comes to general use, Dell panels are truly exceptional.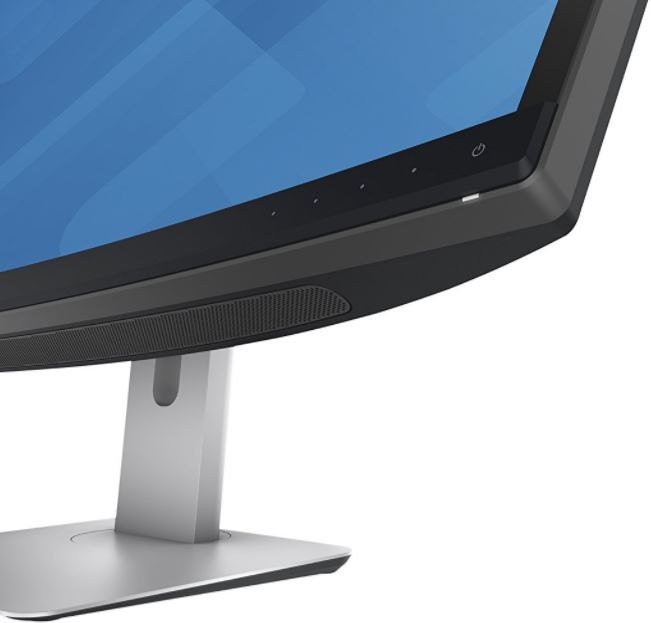 Features to Notice
For basic features like picture-in-picture picture-by-picture, giant brands like Dell wouldn't leave you high and dry. You'll have no hard time dividing up all that extra screen real estate with their intuitive screen splitting settings. The standard 1000:1 contrast ratio is good for gamers to help identify targets looming in dark corners, but less great for creating the whitest whites and darkest blacks in your movies. But for the most part, Dell has constructed this panel with media-lovers in mind, and was sure to include 99% sRGB coverage.

Build & Connectivity
Most of the significant features of this model are involved in the build of the device. The simple and professional appearance that is emblematic of the Dell brand. Connectivity includes one HDMI 2.0 connection, one 3.0 USB hub, and two powerful 9W speakers. You'll also find standard VESA mounts in the back.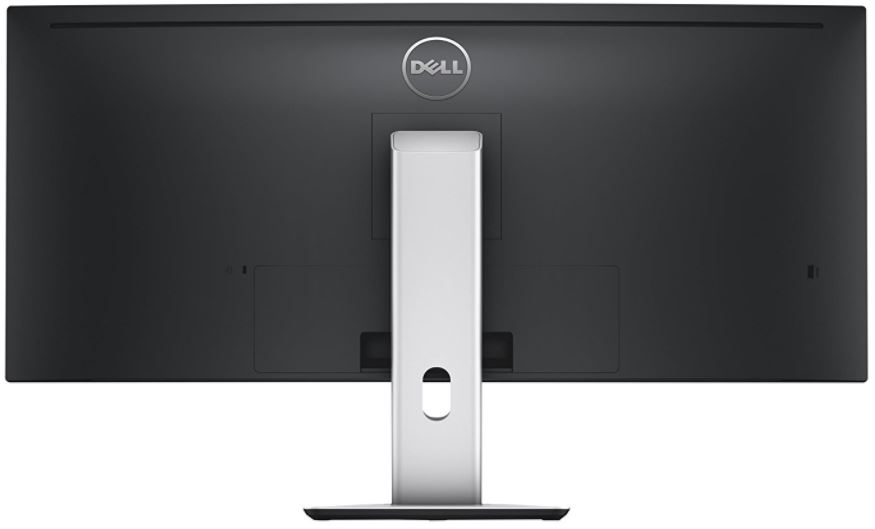 Interestingly, this panel is available in both 1900R and 3800R curvature. The 1900R is a deeper curve that's better suited to people sitting only a couple feet from their display. If you want to mount your display on the wall and sit back and watch it from a couch with a few friends, you'll probably want the shallower 3800R curvature. As one final note, the Dell brand name comes with an impressive 3-year hardware warranty. Monitors aren't known to fail, but it can be catastrophic to lose one.
Choosing Between 3 Quality Panels
If you're most concerned with getting the best possible image, you want the ASUS MX34VQ. Between bonuses like 100Hz refresh rate and the gorgeous sounding speakers, you'll have a hard time finding a more inclusive and powerful monitor anywhere on the market. For gamers, movie lovers, working professionals, you'll have a hard time finding a more powerful display.
If you're a gamer who's looking for a gorgeous panel but you're not willing to give up on every gaming-oriented feature monitors can offer in the process, then you'll want the LG 34UC98-W. With FreeSync and a 75Hz overclocked refresh rate, gamers can enjoy 34-inch immersion without losing all their competitive advantages in the process.
And if you're just looking for a nice-looking panel but you're not too caught up in the details past that, you'll be perfectly satisfied with Dell's Ultrawide offering. It's a great general-use option, and being able to choose between the shallow or deeper curvature makes it extremely compelling for anyone invested getting the perfect viewing experience. If you plan on viewing your screen from five or six feet away, you'll definitely want to take advantage of Dell's 3800R curve.