Quick Analysis
Pros
Very comfortable and secure.
Excellent connection stability and speed.
Fantastic charge time.
Good sound quality overall.
Voice assistant function.
Cons
No dedicated noise-canceling for music.
Outgoing microphone could be better.
Not available on Amazon.
When it comes to truly high-quality wireless earbuds, most would agree that the quality of any given pair is rather hit or miss. Despite the proliferation of these devices across the market, it's still difficult to find high-quality wireless earbuds that don't have a big drawback. Those earbuds that do have consistent performance, particularly for athletes or people on the move, are usually quite expensive.
That's why we want to investigate the Tronsmart Encore S2s, which ostensibly provide an excellent listening experience and several features to make them worthwhile for athletes without too high of a price tag. In our review, we'll check out all they have to offer and see if they're really worth your time and money. Let's get started.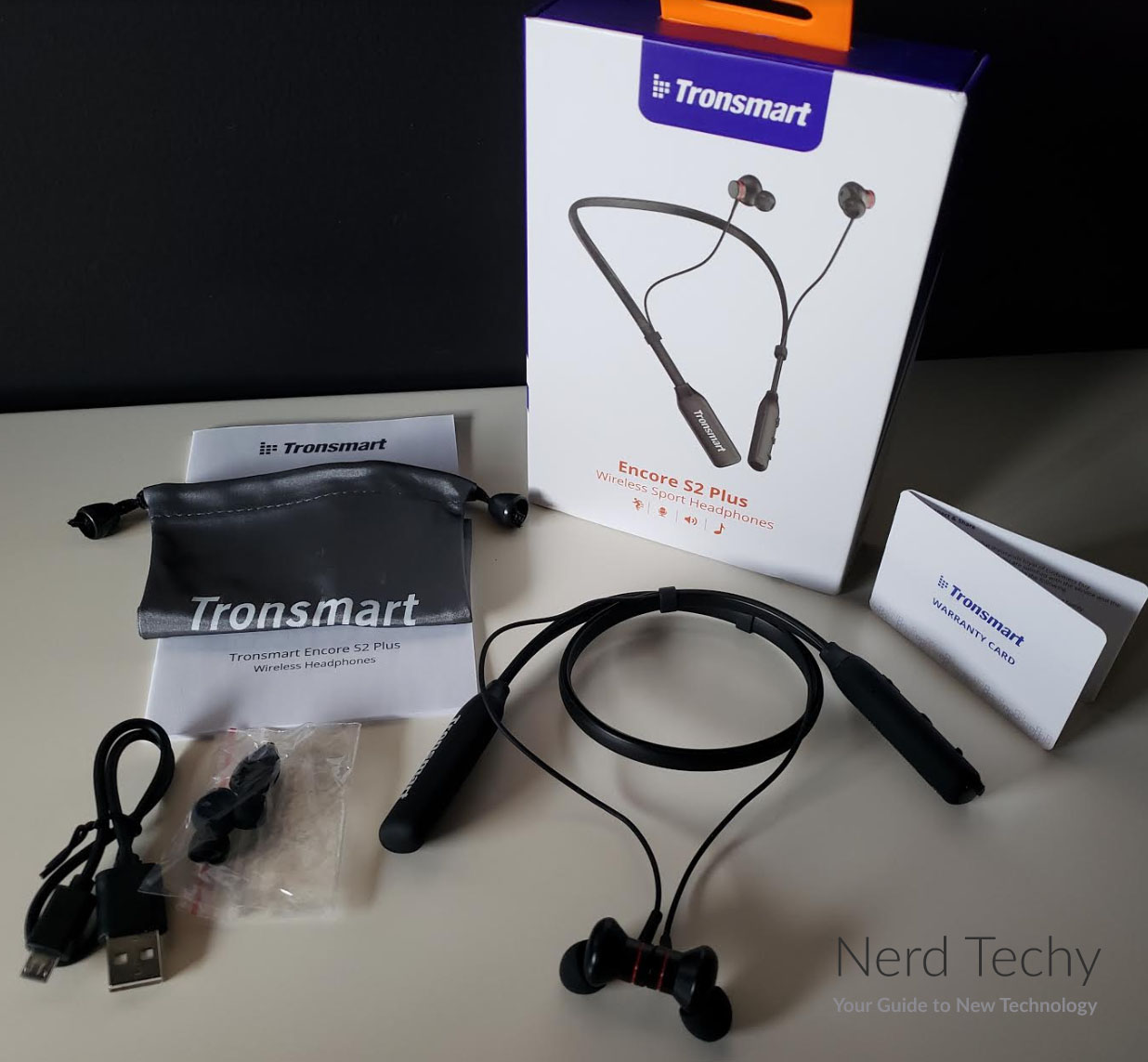 Sound Quality
The Encore S2 deliver high-quality sound in part thanks to their genuine Qualcomm chip. It's an advanced piece of hardware that's responsible for ordering and maintaining an unbreakable wireless connection between the headphones and your Bluetooth device. One of the biggest issues with wireless headphones is often a spotty connection, which can break your flow during a workout or, at least, be super annoying.
The Qualcomm chip doesn't provide any of those flaws. Instead, the Encore S2s benefit from very low latency and flawless transmission so long as you pair the headphones with a modern Bluetooth 5.0 device. Whether you have an iPhone or an Android device doesn't matter – the specialized chip and its accompanying software work with both operating systems.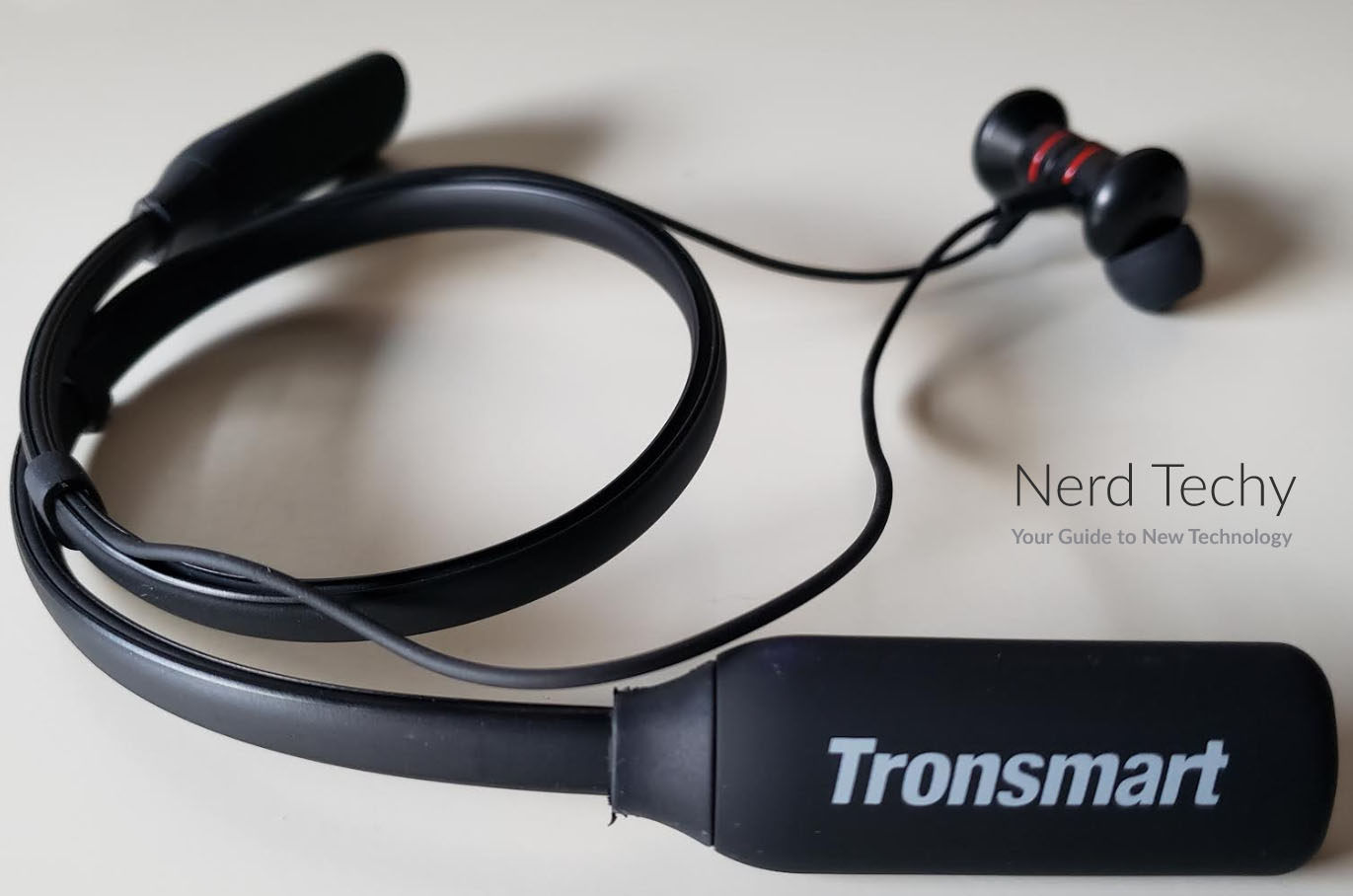 To make things even better, the chip only uses a little amount of power, so it doesn't drain tons of battery while still facilitating an excellent wireless connection.
They're also equipped with superior bass and general audio drivers. These drivers, along with a dynamic loudspeaker perfectly miniaturized for each headphone, provide an immersive experience for most tracks across the entire auditory scale. Bass sounds, as noted, are particularly vibrant, although high and mid sounds are also fairly robust and dynamic.
You'll be able to enhance your listening experience as well with DSP noise modification technology. In a nutshell, the Encore S2s automatically reduce too high or low-frequency noise to make your sound experience even more immersive. It also helps make up for certain tracks that have imbalanced sound already. With them, you might find that your favorite tracks sound even better than on previous headphones.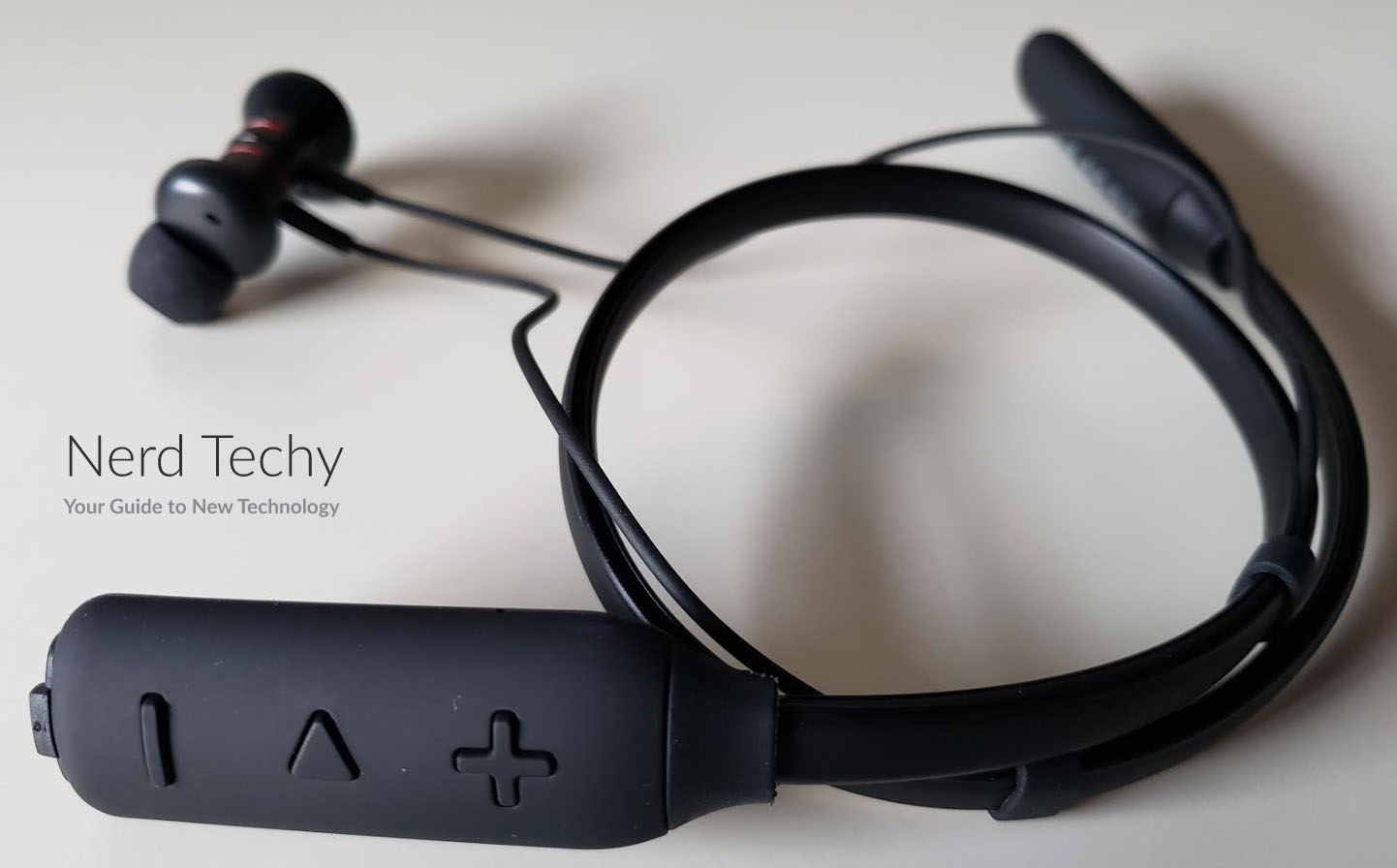 However, it should be noted that this isn't the same thing as true noise-canceling tech like you might expect from high-tier headphones. While these additions do increase the quality of most tracks, the only noise-canceling tech is restricted to phone calls rather than general music listening, which is a small downside.
The headphones work fairly well when it comes to phone calls, too. They come built-in with sound suppression tech whenever the headphones are used for phone calls. This tech reduces background noise and increases the call clarity both on your part and on the part of your conversational partner.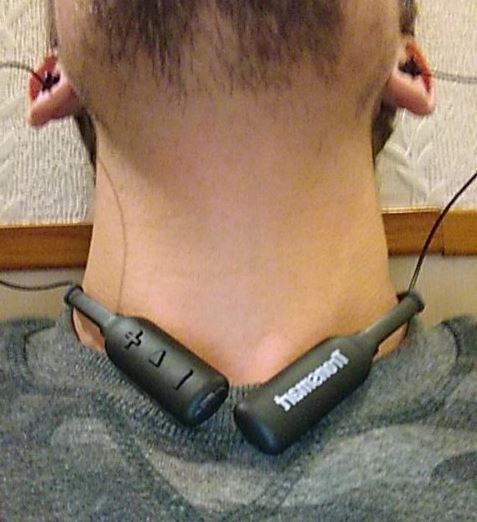 The biggest downside here is that your voice quality may be a bit unclear for your friend, as the Encore S2s outgoing microphone isn't quite as high quality as the speakers themselves.
However, the microphone does have an advantage in that you can manually mute it whenever you want to pause your phone call but not fully hang up. The Encore S2s will automatically voice prompt you every 10 seconds, though, which is a little annoying.
They're further equipped with voice assistant functionality. Regardless of your device's operating system, you can integrate their main voice assistant software with headphones for hands-free voice commands and additional features. Siri, Google, and Cortana all work splendidly. Voice registration of the commands is fairly consistent, although it's not quite as accurate as what you can expect from your phone itself.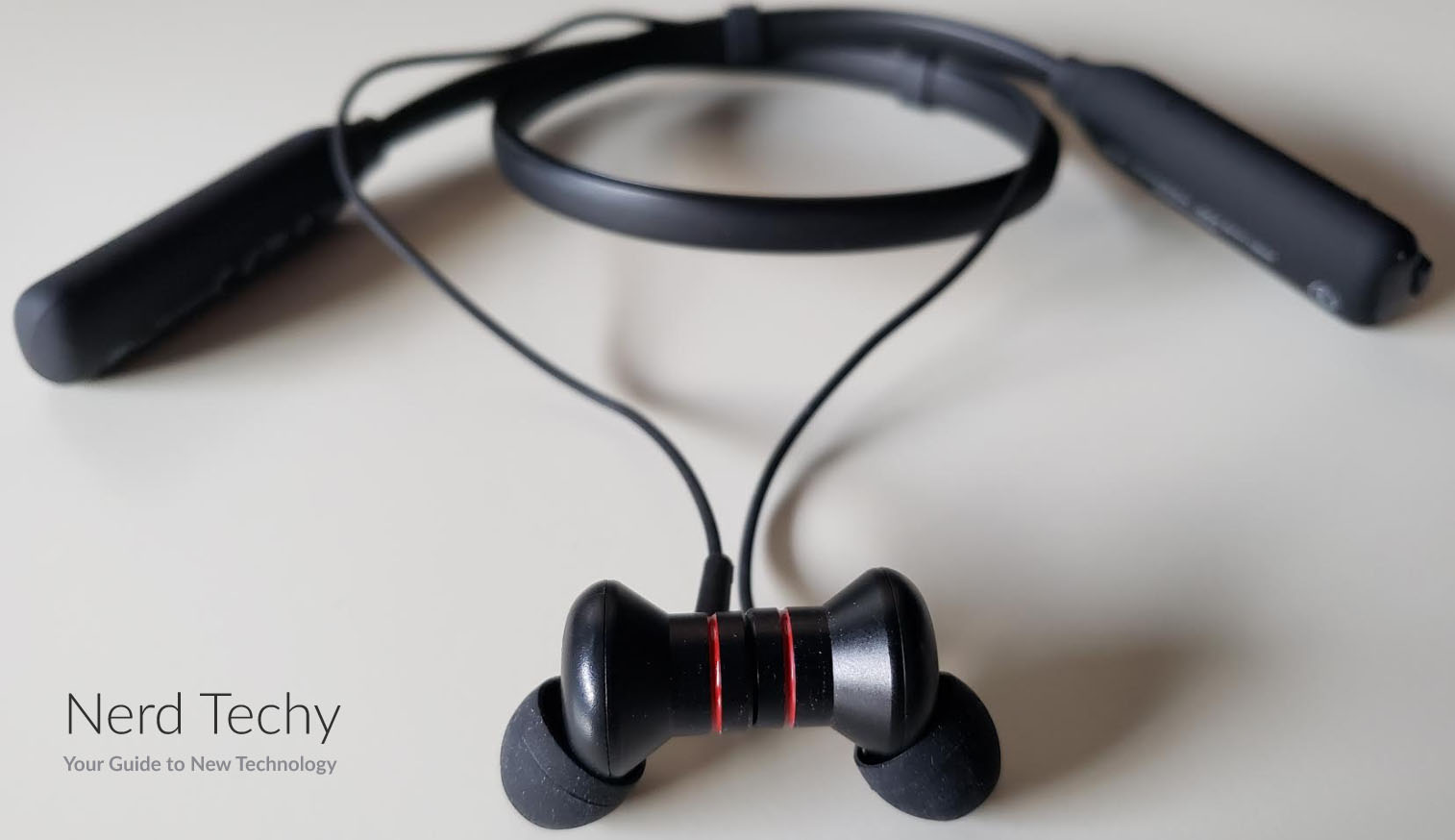 To activate the voice assistant function, you just have to hold the play button for two seconds. This is a really nice feature for adjusting settings or asking about the weather without having to drop your dumbbells.
Connection and Durability
When it comes to construction, the Encore S2s are durable and long-lasting. The headphone cables are insulated and protected from kinking or tearing even if you wrap them up frequently. The entire set is also IPX5 rated, meaning that it can withstand general moisture and wetness without compromising the interior electronics.
While we wouldn't recommend that these headphones be dropped into a pool, you will need to worry about rain, sweat, or humidity, making it a good choice for all-weather exercisers.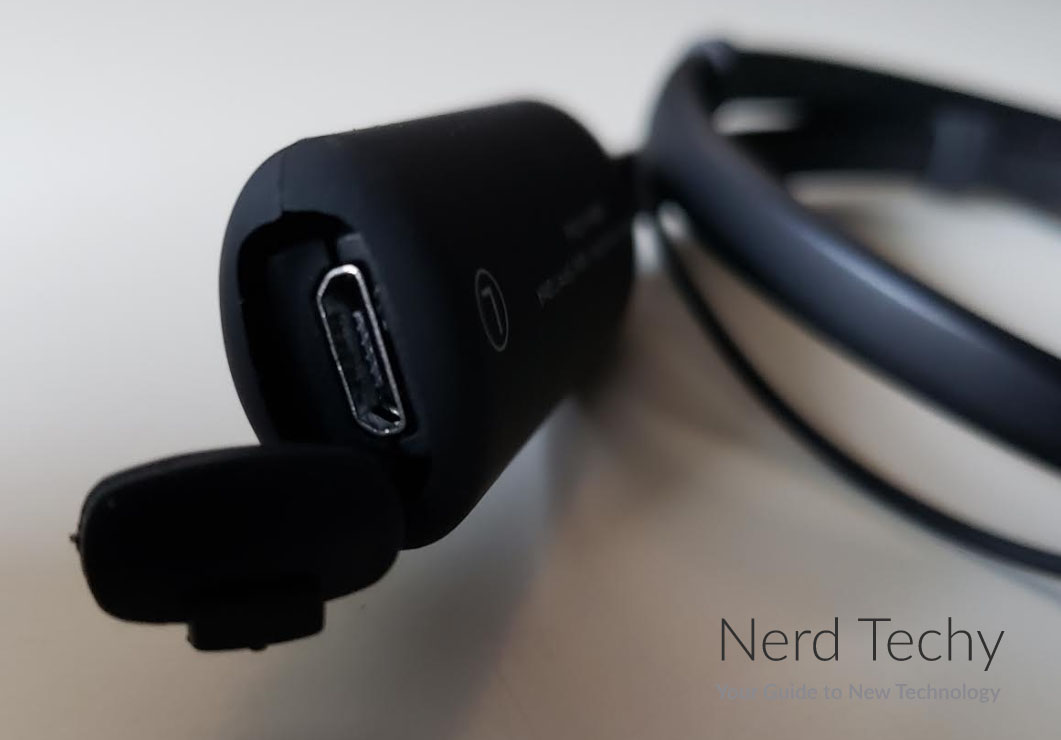 Even better, they have a tangle-free neckband style. This ensures that the actual headphone cords themselves won't easily become wrapped around each other, which is annoying and can delay your workout. You'll be the slide the securing neckpiece up or down the length of the cord as you please.
But that's not all. Each earbud is designed with a small magnet at the back. This doesn't affect the sound quality but it does make it easy to attach the earbuds to one another so you can form a secure necklace that doesn't drop when the buds aren't in your ears. Keeping the buds organized is much easier because of this.
In terms of general comfort, the Encore S2s receive high marks. They're made with soft and lightweight materials that are comfortable enough to wear throughout the day. This is even truer because the purchase comes with three sizes of earbuds you can swap between until you find the ideal shape for your ears.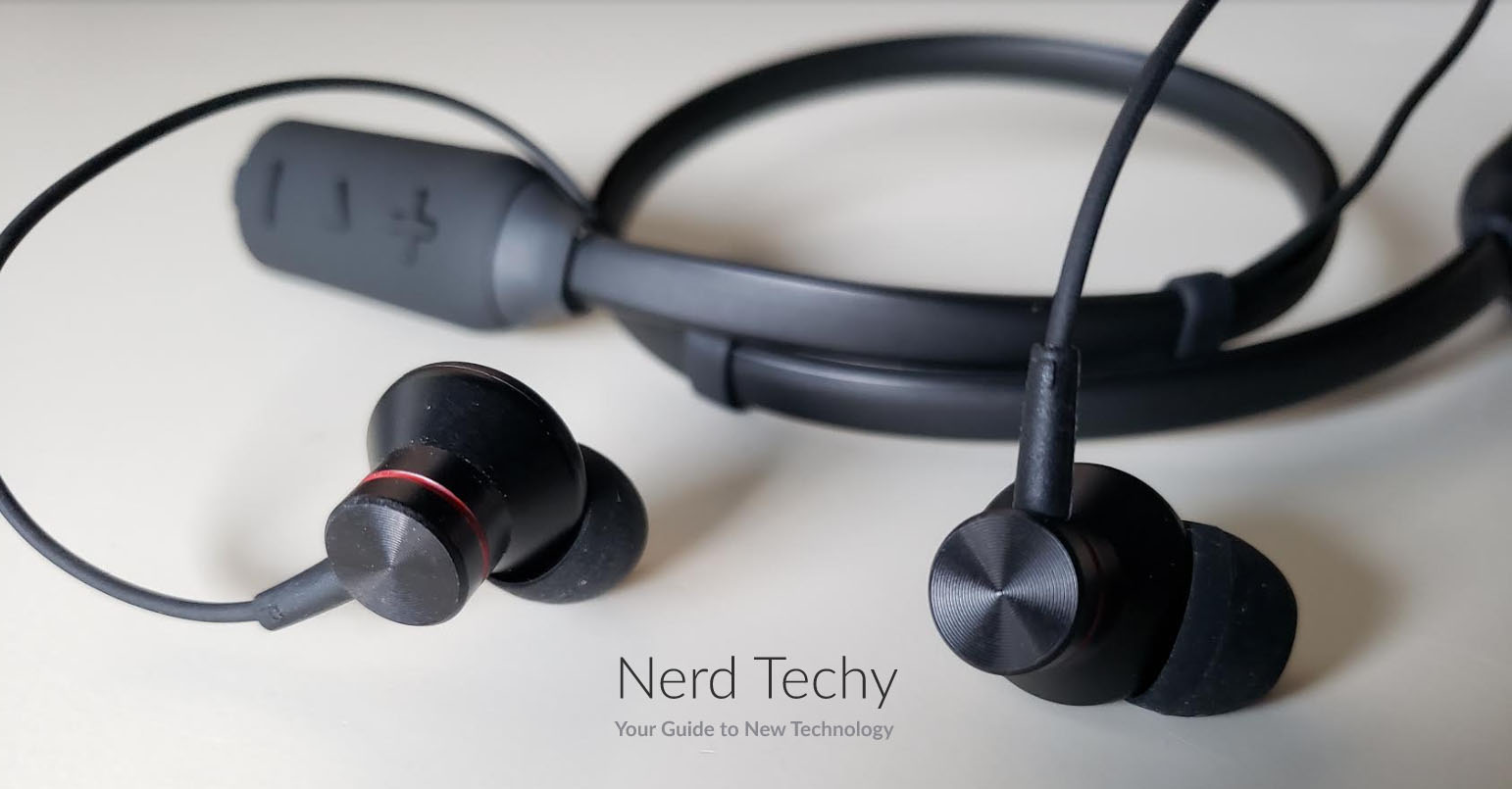 Each bud tip is made with soft silicone that eventually molds more completely to your inner ear contours. Basically, the longer you wear these, the more comfortable they'll get, and the more secure as well. They won't be as liable to fall out as something like the Vislla S7 Wireless Earbuds, for example.
Typically transmission distance is about 10 m before you'll start to see problems with connectivity or spotty audio. This is the industry average for headphones of this price range. It's also good enough that you'll be able to use the headphones if your phone is firmly in your pocket.
The Encore S2s support multiple connections, allowing you to pair each headphone with a different device at the same time or switch between two devices with a voice command or a tap of the associated button.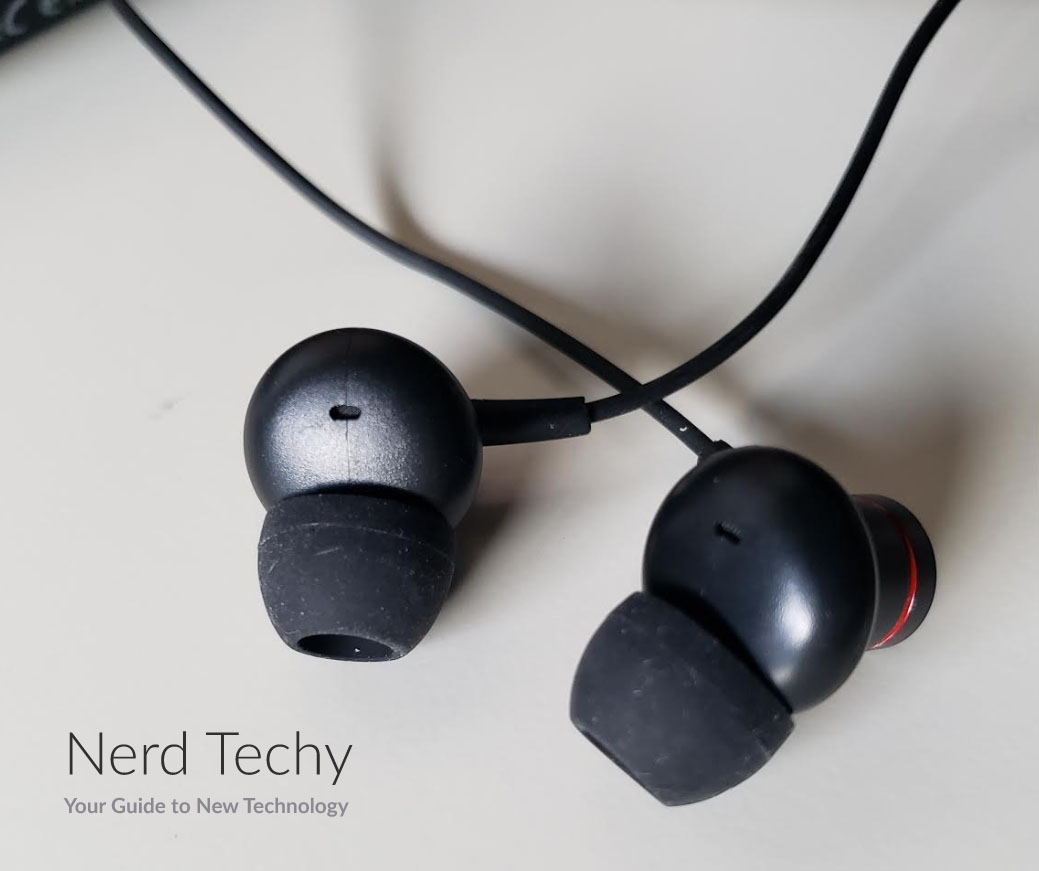 It's easy to swap between tablet or phone in this manner, so you can change what you're listening to and go back to your worksheet in an instant. Being able to adjust different headphones between different devices is also helpful if you want to take a call in one ear and still listen to your favorite tunes in another.
You also can't forget the included warranty, which covers manufacturer defects and any sudden problems from regular use. It's a great additional benefit for peace of mind and in case you're still concerned over asking price.
Control and Charging
Controlling the Encore S2s is fairly simple. The primary control pad of the volume and next track buttons smartly combined into a single "+" button. Power, play, and voice assistant buttons are directly beneath that control, while the final volume or previous track is beneath it. An LED indicator at the bottom of the control pad is well-positioned to let you know when the panel is receiving inputs or is achieving connectivity with your Bluetooth device.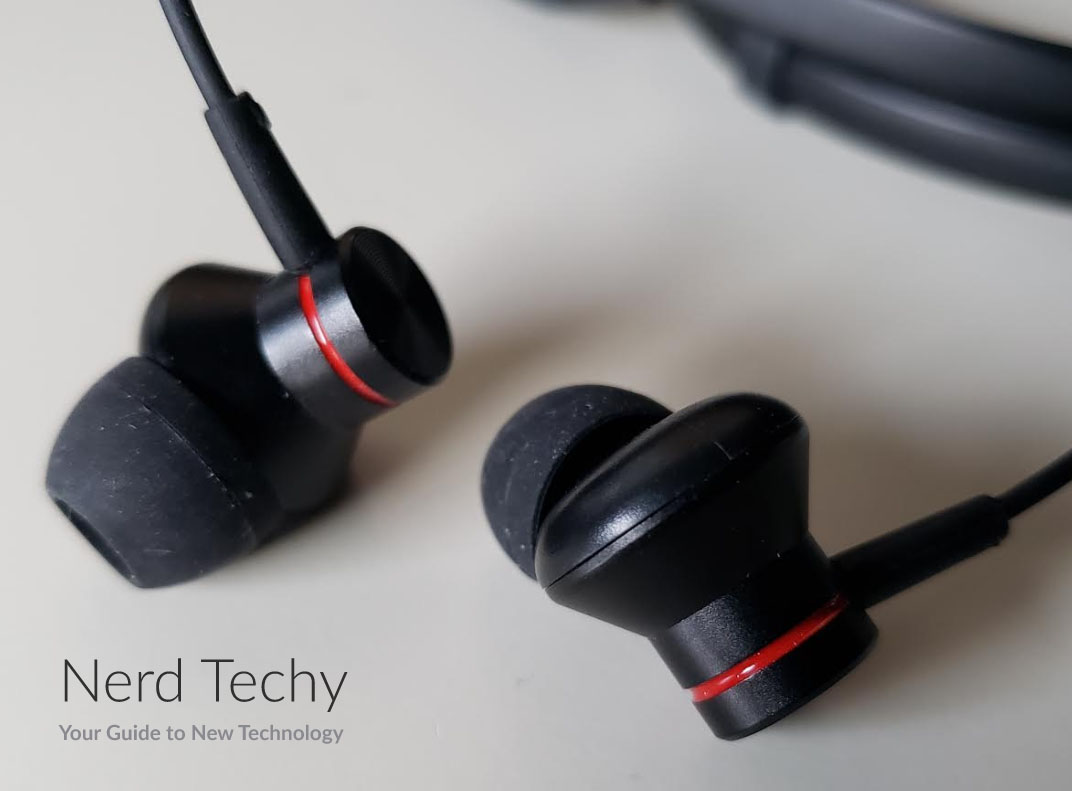 The Encore S2s can provide you with 24 hours of uninterrupted music on a moderate volume setting. Even at high settings, you should be able to enjoy music for about 15 to 18 hours before needing to recharge. Phone call time is similarly high, with an average talking time of about 20 hours on a full battery.
Compared to many other headphones on the market (which averaged 12 hours for both activities), the Encore S2s have excellent energy efficiency.
The USB charging port for the headphones is located at the bottom of the main control pad. Charging the Encore S2s is done with a micro USB cable that comes with the purchase, although you can swap these out with any micro USB cable you already have. It's a great addition in case you lose the primary cable and need to charge the buds in a hurry.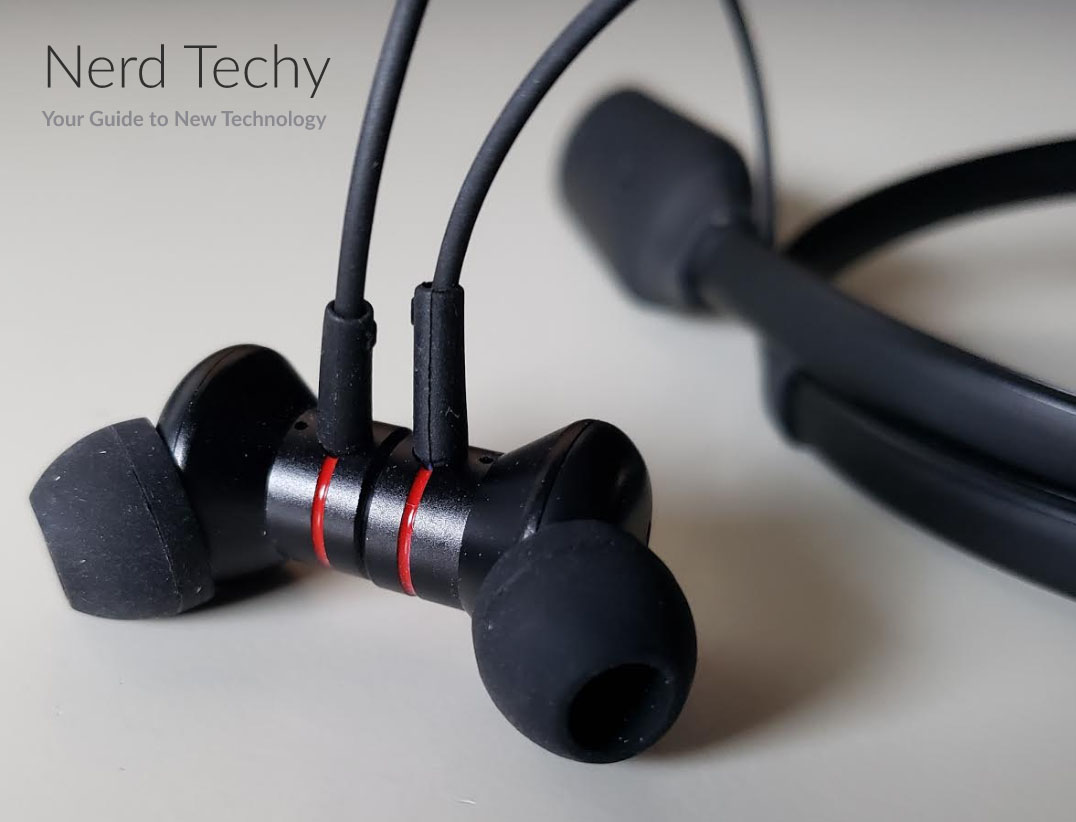 Once plugged in, it only takes about 2.5 hours for the headphones to fill up their battery.
Final Verdict
Ultimately, the Tronsmart Encore S2s are a pretty solid pair of wireless headphones that feature excellent Bluetooth connectivity and good comfort and security. Their sound quality is also good for runners, even if the lack of dedicated noise-canceling tech is a bit of a letdown. Still, for the asking price, you won't find much better.