It's tough to believe right now, but wireless earbuds didn't used to be popular. This was for good reason. Audio quality was poor, signals weren't stable, and you could only listen in mono. In fact, when Apple CEO Tim Cook first announced that the iPhone 7 would be wireless-only, the tech media scoffed. What was he thinking? Would this be the end of Apple? As it turned out, Cook was betting on a new technology called True Wireless Stereo (TWS). TWS allowed for a more stable connection, higher bitrates, and, most importantly, stereo.
Moreover, Apple was one of the first to the market with TWS earbuds, the now-iconic Apple AirPods. When other manufacturers saw Apple's success, they jumped on the gravy train. This led to a drop in prices, and to a huge number of options as competitors flooded the market. But this has created another problem for consumers. While some manufacturers are well-known, others are more obscure. How do you know what's reliable?
If you're looking for a good manufacturer, UGREEN is tough to beat. They make all kinds of gadgets, from earbuds to HDMI to VGA adapters. Now, we're going to review the UGREEN HiTune T1 Wireless Earbuds. These are vertical, AirPod-style buds that have a flat profile. But how well do they perform compared to UGREEN's other offerings? We're about to take a closer look at all the features, benefits, and downsides of the T1 earbuds. When we're done, we'll sum up what we've learned, and render our verdict. Let's get started!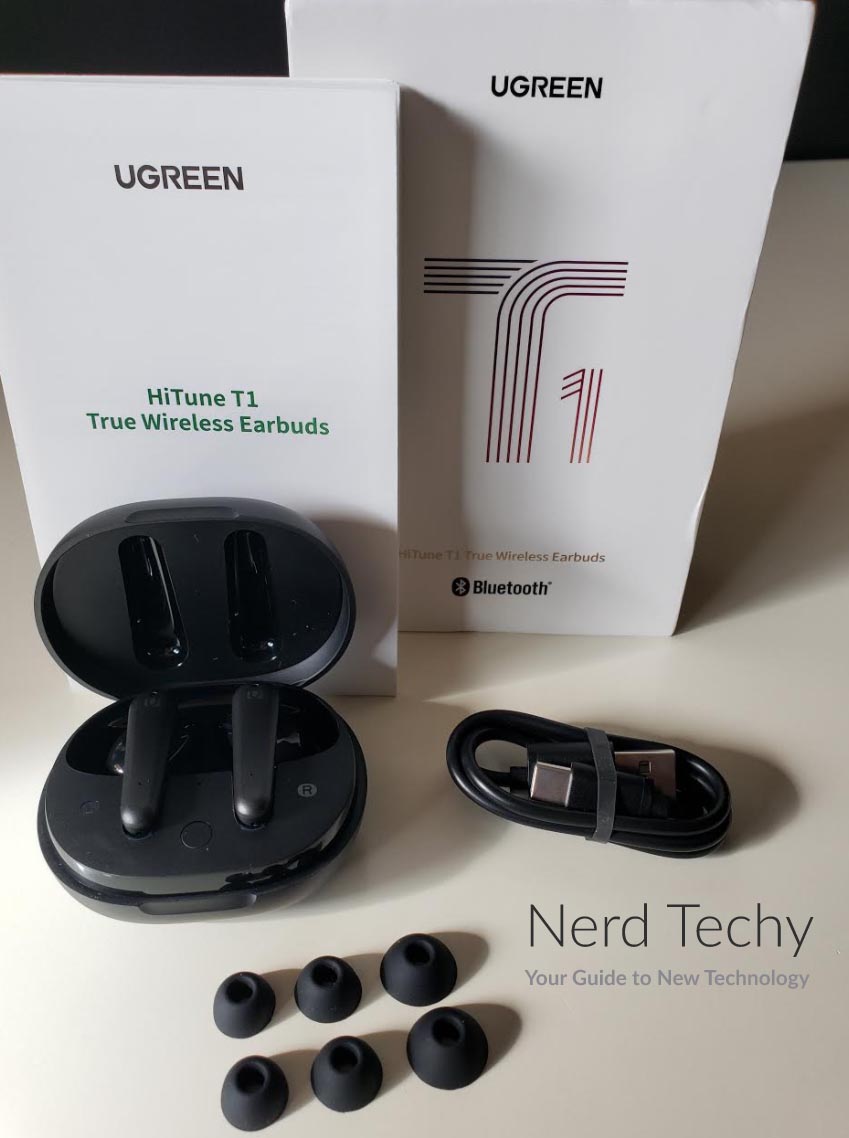 Overall Design
The UGREEN HiTune T1 Wireless Earbuds are engineered similarly to the AirPods Pro. This means they combine a vertical orientation with flexible silicone tips. You get the low center of gravity and stability of a vertical earbud, and the fit and noise isolation of silicone. Of course, getting a good fit — and good noise isolation — requires the right sized ear tip. This can differ from person to person, so there's no such thing as a "one-size-fits-all" ear tip. Most manufacturers will ship their earbuds with three sets of tips. This provides plenty of versatility for most people. UGREEN has upped the ante by shipping the HiTune T1 with four sets of tips. The fourth tip is an extra-small, a great choice for kids, or for anyone with sensitive ears.
The earbud shells are constructed from a matte black ABS plastic. This nondescript finish won't win any awards for style, but it's understated and easy to keep clean. The batteries are wider and flatter than most vertical-style batteries, but not obtrusively so. The earbuds themselves have a backwards-pointing design, so they sit in your ears well once they're inserted. The silicone tips protrude out from there, slipping securely into your ear canals.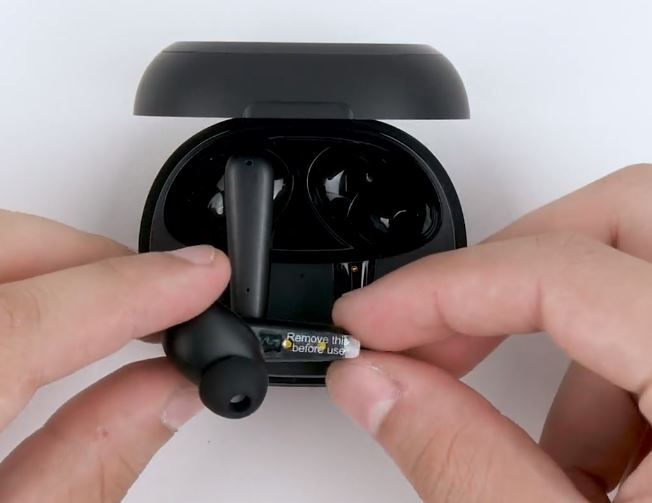 The backs of the earbuds function as soft touch buttons, which allows for full control over the buds. A tap, double-tap, or hold can perform a variety of functions, starting with volume adjustment. You can also answer or end calls, skip tracks, play or pause music, and even activate your voice assistant. Moreover, the soft touch design is easy on your ears. Because you don't have to press down hard on them, they're comfortable even for sensitive ears. Keep in mind, though, that any soft touch button also has a downside. It's easy to accidentally activate controls while you're adjusting the earbuds.
One thing the HiTune T1 earbuds don't come with is any kind of water-resistance rating. There's no IP specification, which means they've never been tested. Moreover, UGREEN does not advertise any type of sweat or water-resistance. There's some marketing material with a picture of wet earbuds, but that's it. Do you really want to find out by trial and error? On the other hand, these are affordable earbuds, and you've got to make some sacrifices somewhere.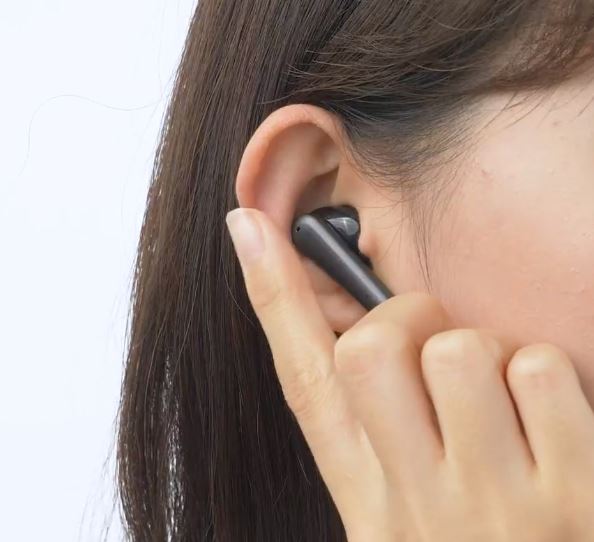 The HiTune T1 earbuds come with a charging case that has a similar matte black finish. The top is slightly paler grey, with an embossed UGREEN logo. The case is hinged at the middle, with a slight indent at the front that makes it easy to open. The hinge itself is spring-loaded, which makes it easy to keep shut when you want it to stay shut. Not only that, but the overall form factor is oval, with no sharp edges or corners. This means it's safe to carry in your pocket or your luggage. The charging port is located on the back of the case, and a USB Type-C cable is included in the package.
The inside of the case is molded, and the earbuds lie down inside. This makes them trickier to insert than they are in a vertical case. On the other hand, it's also easier to remove them. It's a matter of six of one vs. a half dozen of the other.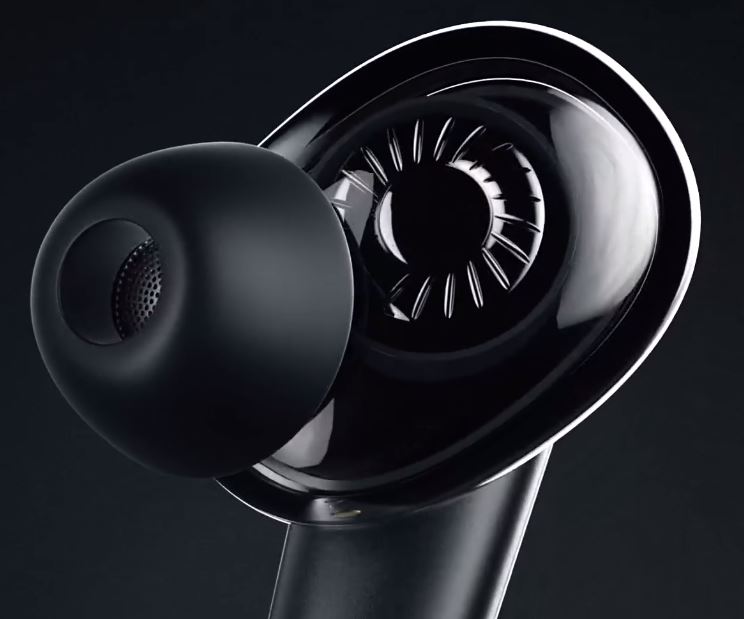 Battery & Connectivity
The HiTune T1 Wireless Earbuds will work for five hours on a single charge. This is based on manufacturer testing, which means testing was performed at about half volume. At higher volume levels, your battery life will suffer correspondingly. This leaves you with roughly four hours of playtime under real-word circumstances. That's enough for a couple of commutes and a workout, but that's about it.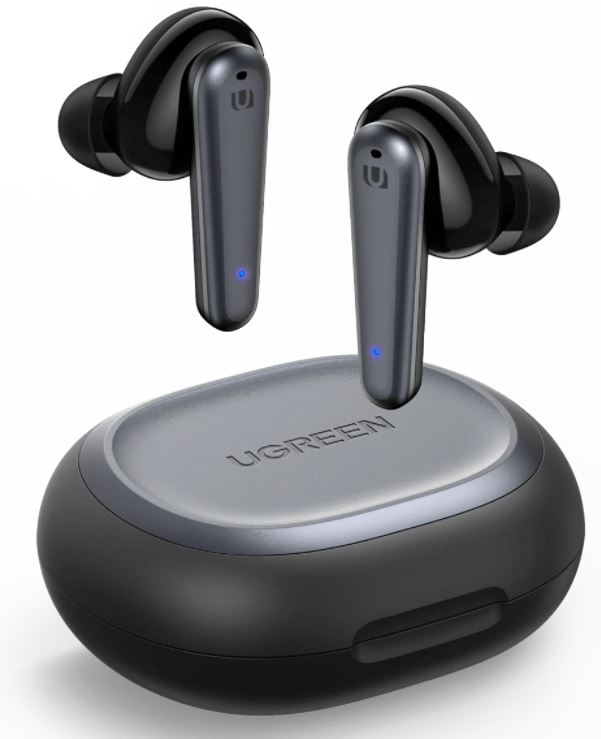 To be fair, the charging case comes with some additional juice. When fully charged, its battery can recharge the batteries five times. This works out to anywhere from 24-30 hours of total playtime, depending on conditions. Moreover, the case is capable of delivering a 10-minute quick charge, which will provide enough juice for 60 minutes' playtime. The case and the buds can both be fully charged in 90 minutes, so topping off isn't a huge deal when needed.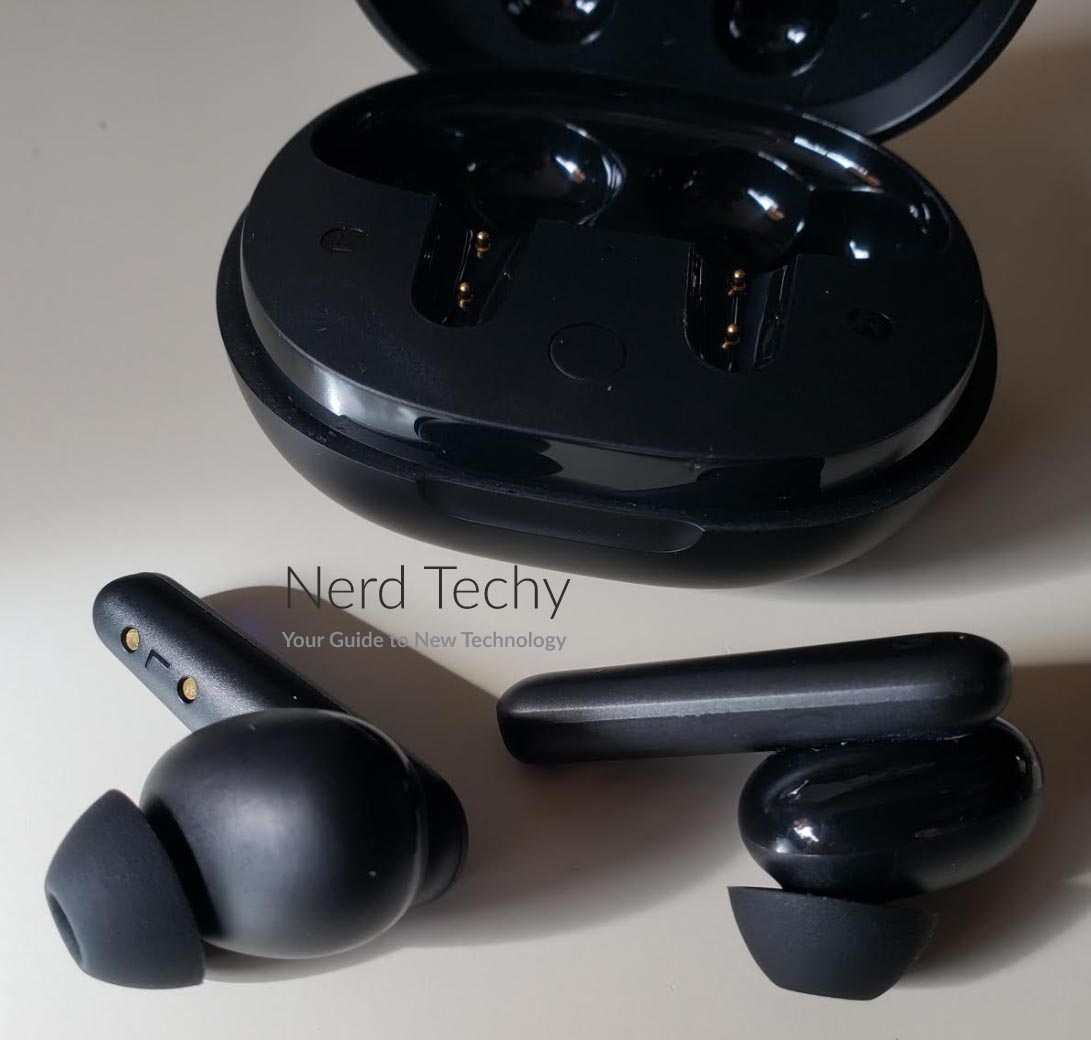 The UGREEN HiTune T1 Wireless Earbuds utilize the Bluetooth 5.0 wireless protocol. This protocol is the latest major Bluetooth version, and includes most of the latest benefits. To begin with, it allows for higher bitrates and a more stable connection than older Bluetooth protocols. It also allows for very low latency. This doesn't matter for listening to music, but it's hugely beneficial for gaming or watching movies.
One thing we did notice about the HiTune T1 connection is that it initially wants to pair in Chinese. If this happens, you can fix it by resetting the earbuds. Just put them in the case and hold down the reset button for a few seconds. This will also fix any other potential issue with Bluetooth pairing.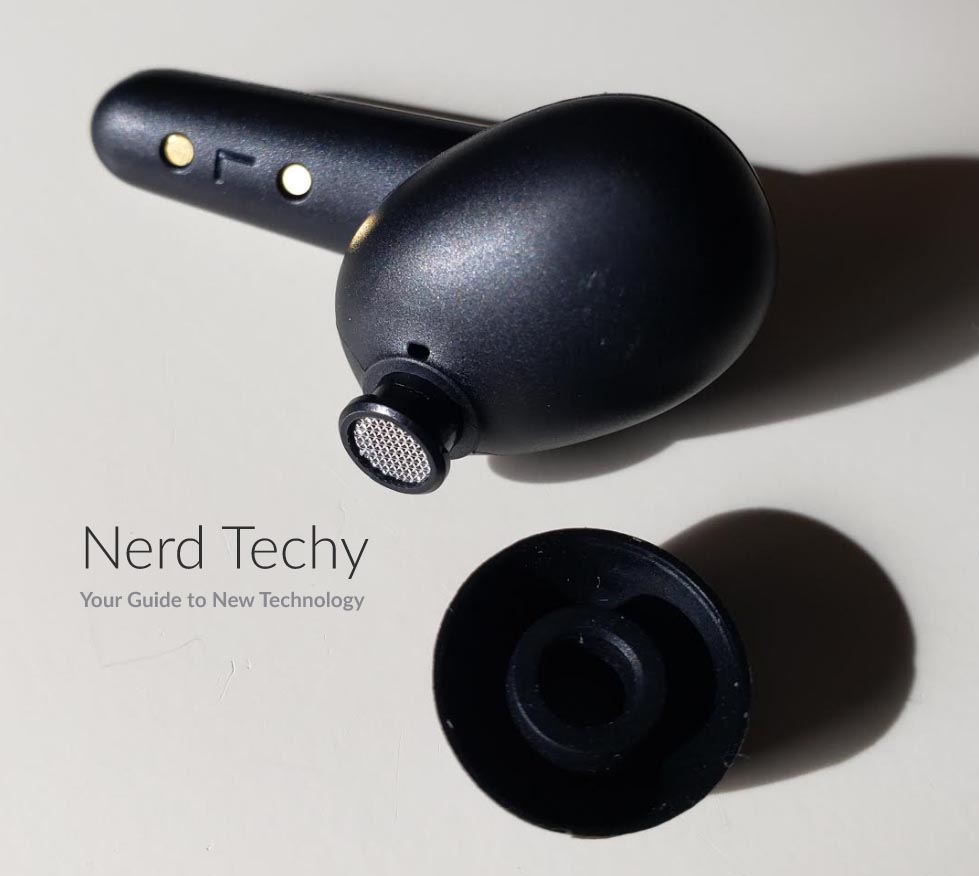 The HiTune T1 earbuds can be paired either in stereo or in mono mode. Stereo is the standard mode, with both earbuds connected. In mono mode, you connect a single earbud by itself. This isn't ideal for music, but it's great for hands-free calling. This doesn't just help you maintain awareness of your environment. Because you're only using one earbud at a time, you effectively double your battery life.
Sound Quality
The UGREEN HiTune T1 Wireless Earbuds have 6mm graphene drivers, which provide surprisingly clear sound. Let's be clear about what this means. These are affordable earbuds, not high-end pieces. Specifically, the soundstage is fairly narrow. The audio doesn't sound "squished" the way cheap earbuds sound. It just doesn't have the same broad, in-person feel of a premium pair of buds.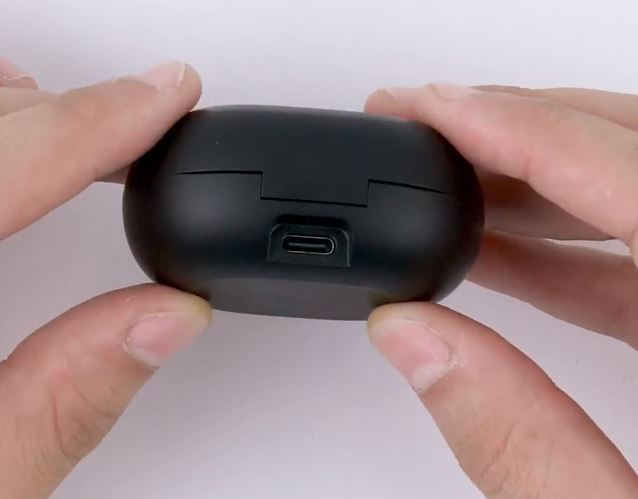 That said, the frequency response is very good for the price. The HiTune T1 earbuds have an even EQ, without any emphasis in any one place. The bass is fully present, but it doesn't thump or punch. Again, these are affordable, 6mm drivers, but the bass is there and it sounds rich and full. Moving up to the mids, you don't get any encroachment from high or low frequencies. The highs won't make them hiss, and the bass won't make them rattle. Finally, the highs are crisp and clean. If you want to change anything, the EQ is adjustable. This allows you to get a bit of bass boost, but keep your expectations realistic.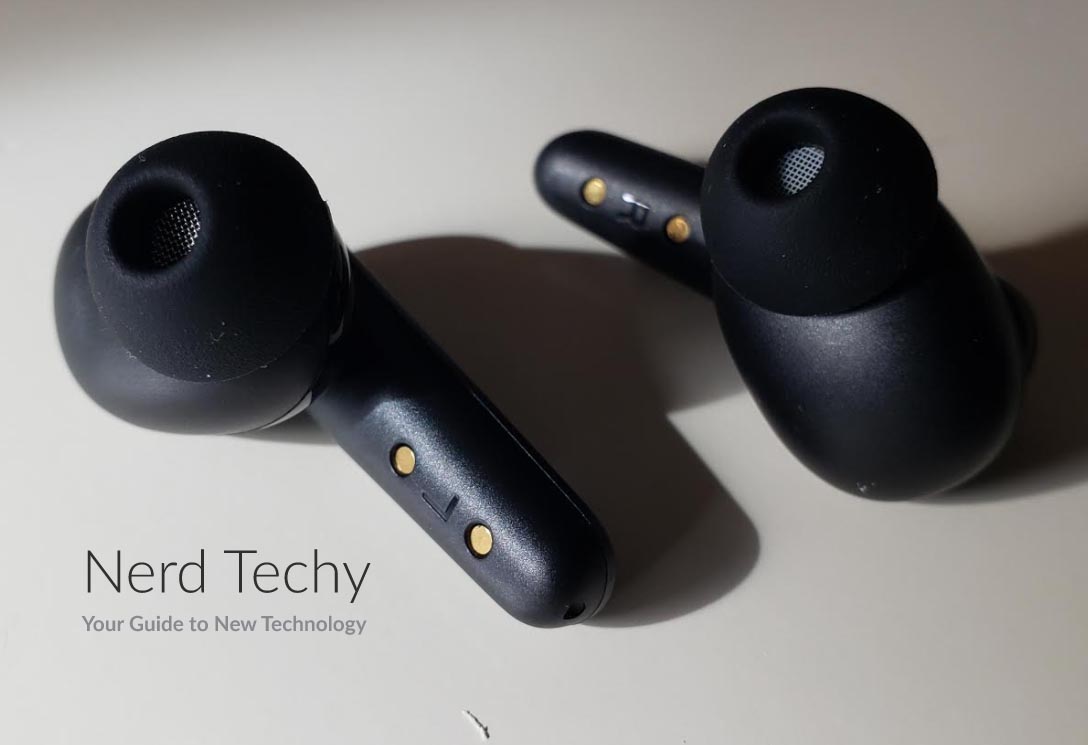 If bass is the be-all and end-all of your musical experience, you're going to want some buds with more punch. In that case, read our review of the UGREEN iTune WS100 Bluetooth Earbuds. They provide significantly more richness to the bass, with a lot more power. On the other hand, there are no on-board volume controls, so you'll need to adjust the volume from your phone.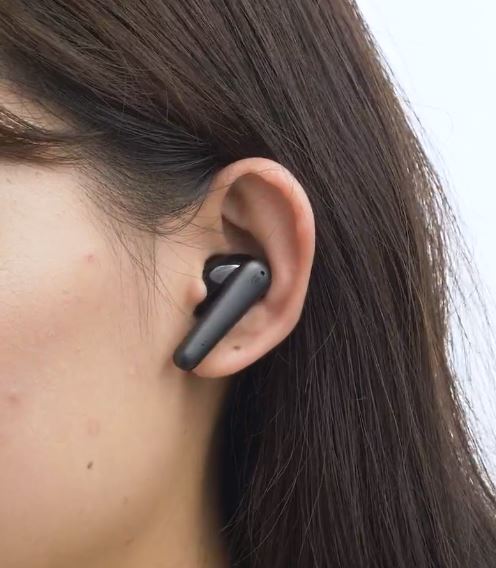 In terms of call quality, the HiTune T1 Wireless Earbuds don't have any kind of noise cancellation. That said, they perform better than a lot of wireless earbuds. With four mics — two on each earbud — your voice will be front and center on at least one of them. Under most circumstances, the other person won't have any trouble hearing you. Obviously, this works better with two earbuds than one, since you'll have twice as many mics. As far as how well you can hear the other person, that will depend entirely on their mic and connection.
Final Verdict
So, did the UGREEN HiTune T1 Wireless Earbuds meet our expectations? Considering the low price point, they exceeded them! To be perfectly clear, these are not premium earbuds. The bass response is limited, and there's no water-resistance rating. That said, for everyday listening at a low price, they offer a lot of value.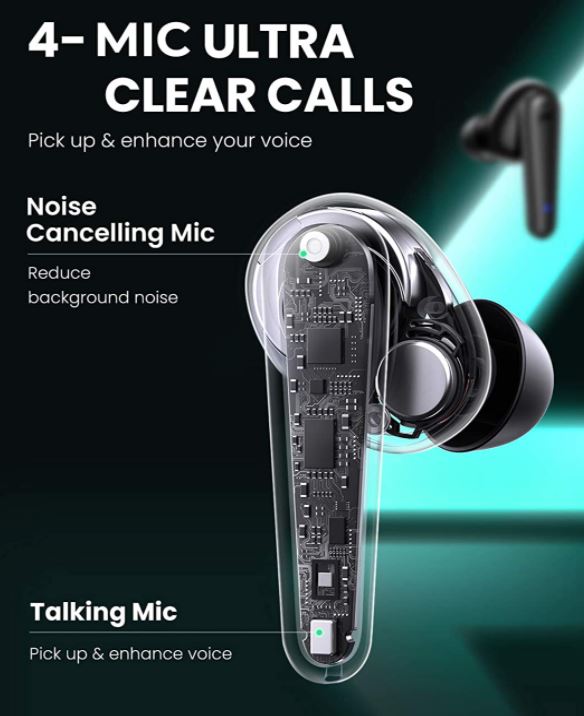 For one thing, there's the quality of the audio itself. Quiet bass notwithstanding, the overall audio is quite good. Everything is clear and in its place, albeit in a narrower soundstage than pricier earbuds. The battery life isn't the best, but it should be enough for most people. With roughly four to five hours on a charge, you should have enough for a full day at the very least. The overall design is also very good.
We particularly appreciated the extra small ear tips, which make the earbuds more versatile. We also liked the horizontal case, although this is more a matter of preference than anything else. All in all, you're looking at one of the better affordable earbuds on today's market.
Meet Derek, "TechGuru," a 34-year-old technology enthusiast with a deep passion for tech innovations. With extensive experience, he specializes in gaming hardware and software, and has expertise in gadgets, custom PCs, and audio.
Besides writing about tech and reviewing new products, Derek enjoys traveling, hiking, and photography. Committed to keeping up with the latest industry trends, he aims to guide readers in making informed tech decisions.