A few years ago, buying a gaming PC was a major investment. Not only that, but it was a major headache. You could spend weeks speccing out the right system, and it could be obsolete when it arrived. That was just the nature of the rapid pace of advancement in computing. But nowadays, technology isn't advancing quite as rapidly. Don't get us wrong; from a historical perspective, we're still innovating a lot more than the ancient Egyptians. But the pace has slowed significantly since the 80s and 90s.
What this means is that a modern gaming PC can last for several years. If you buy the right system, you won't have to worry about upgrading to play next year's greatest hit. Not only that, but you can invest in a system with expansion slots. This allows you to add more storage, RAM, or even replace your video card. As a result, you'll get more life out of such a system than you will from a closed ecosystem like a laptop.
Today, we're going to review the Minisforum EliteMini H31G. This is a compact gaming PC that's designed to be as small as possible without being a laptop. It's made for small spaces, where you don't have room for a full tower but still need power. And now, it's available for pre-order. The H31G may not ship until the end of November, but Minisforum is already sitting on hundreds of pre-orders. But does this mean it's right for you? Or should you choose a different PC? Let's take a closer look, and see what the Minisforum EliteMini H31G has to offer!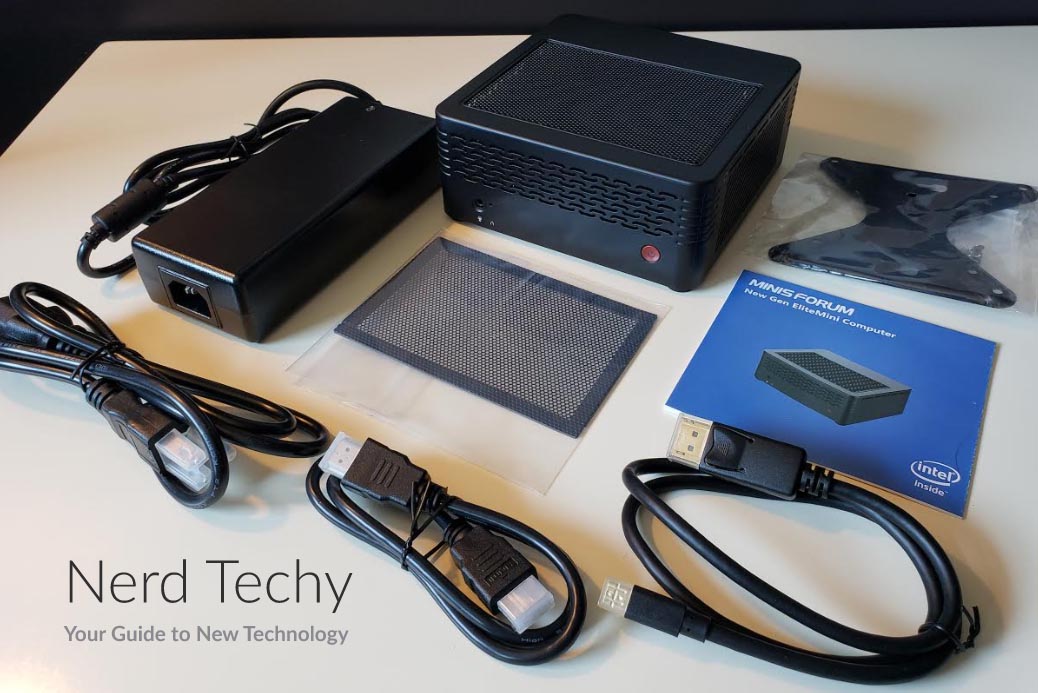 Design & Construction
At first glance, the Minisforum EliteMini H31G looks nothing like a PC. Instead of a big tower, you're looking at a small aluminum box. And when we say "small," we mean small. The front, back, and sides are 6 inches in length, and it's only 2.4 inches thick. This makes it suitable for placement just about anywhere. In fact, the small size is its main selling point. For instance, suppose you want to use a large gaming mousepad like the Havit RGB Gaming Mouse. You're going to need a lot of desk space! The smaller your tower is, the more room there is for accessories.
The physical design is ugly, but functional. To begin with, you'll notice that there are air vents on all sides of the unit. This is highly functional, since it ensures plenty of air flow, which can be a problem in smaller PCs. You don't have to worry about demanding games overheating your system. That said, it's undeniable that the design is fairly ugly. As they say, you've got to take the good with the bad.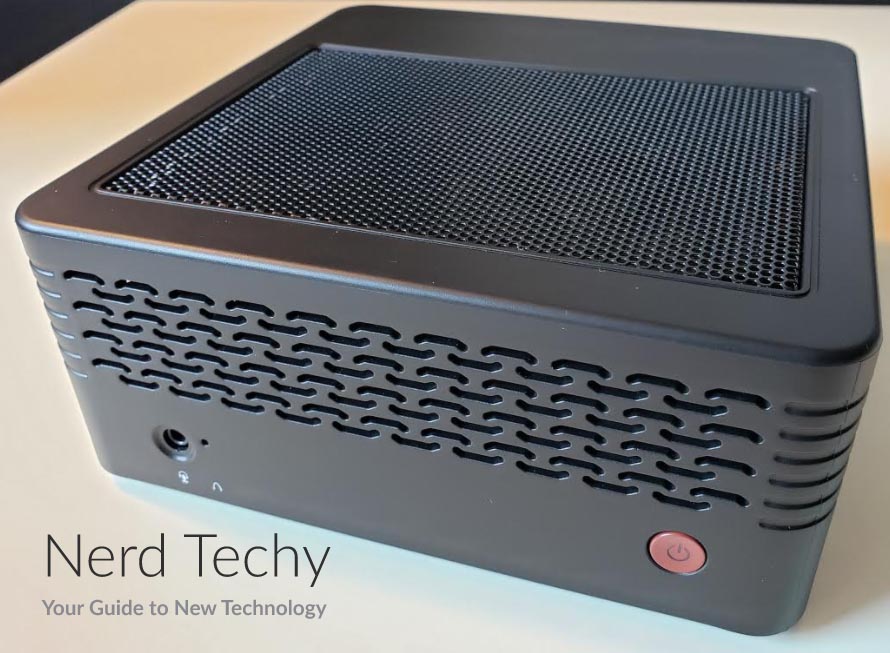 The front of the machine is only vented on the top two-thirds. This is to make room for the red power button in the bottom right. Not only that, but there's a 3.5mm aux jack towards the bottom left. Next to the aux jack, there's also a small pinhole for resetting the machine should it become necessary. This makes the front panel as fully-functional as other computer panels.
That said, most of the other functional parts are located on the back. There, you'll find the power input, along with your other inputs. There's an HDMI port for communicating with your monitor and speakers. There's a mini DP port for connecting to a secondary display, or a display that doesn't support HDMI. There's an SD card slot for additional storage. There's also a LAN port for connecting to the web, along with a pair of USB 3.1 ports for your accessories. Finally, the case has a Kensington lock slot. Keep in mind that there is no lock in the kit. But if you've got an existing lock, it's going to be compatible. This is especially useful given the small size of the PC.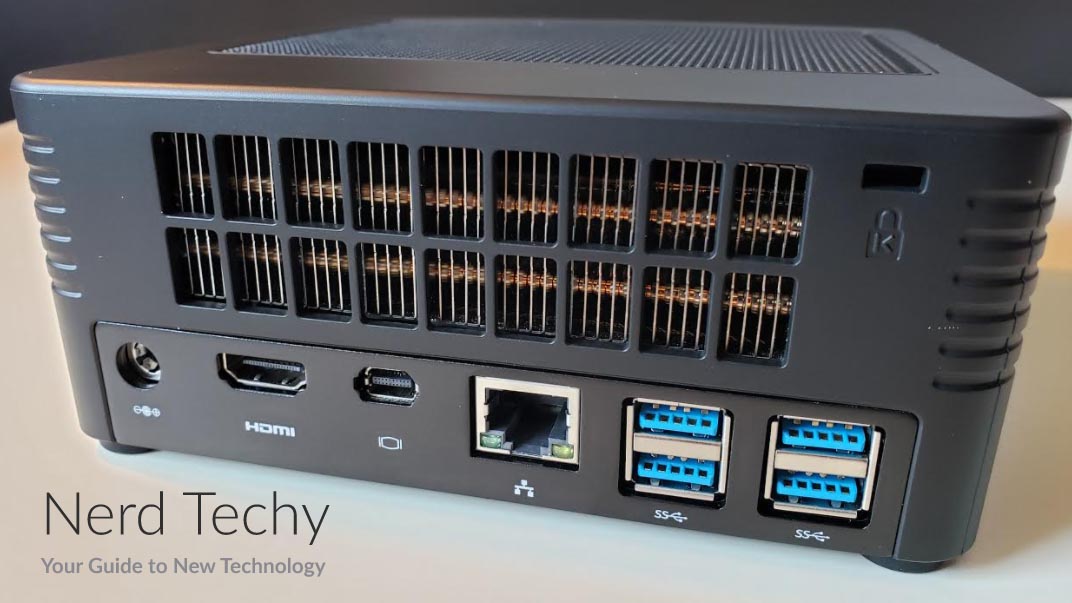 One of the H31G's most standout features is that it's designed to attach to a standard VESA mount. This means it can be attached to the back of a large monitor. Once again, the small size of the H31G shows its benefit. You can fill your entire desk with a ridiculous monitor, and mount your PC to the back as an afterthought. To facilitate this, the 3H31G kit includes a VESA mount and screws. Attaching it to the back of most TVs and monitors will take just a few seconds.
Along with the PC itself, you get several accessories to help you get started. To begin with, you get a power adapter and cable, as you'd expect from any piece of electronics. There's also an HDMI cable and a Mini DP cable for connecting to your other devices. Along with all this, the PC comes with a 30-day return window. If you don't like it, just send it back. And if there are any issues, you're protected by a 24-month manufacturer's warranty. Minisforum also offers free worldwide shipping, so you won't have to pay more just because of where you live.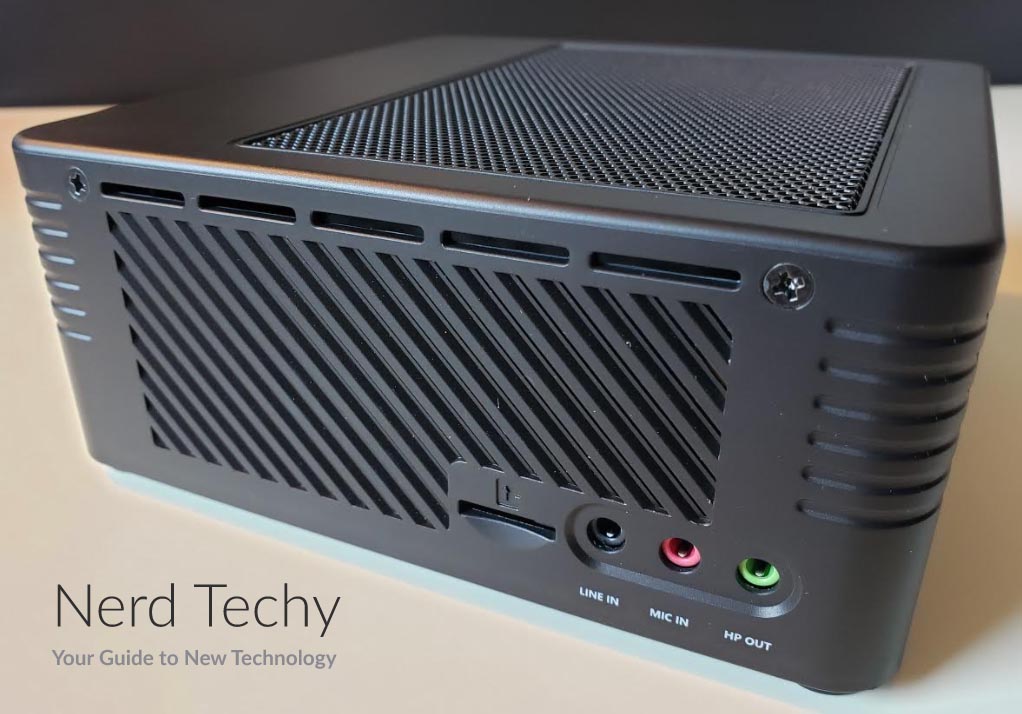 Graphics & Performance
The Minisforum EliteMini H31G is built primarily for gaming. As such, it comes equipped with a powerful GPU. The integrated NVidia GeForce GTX 1050Ti GPU with 4GB of RAM is one of the more powerful CPUs out there. To be fair, it's not as powerful as the newer GTX 1080Ti. Still, it's suitable for running any modern game. You might not be able to run on max settings, but you'll be able to use it. And the 4GB of video RAM offer much-needed relief to the system overall.
Now is where things get complicated. The EliteMini H31G ships in several versions. The base version is made for PC enthusiasts, while others are made for people who want to plug and play. Which version you want depends on your wallet and the kind of performance you're looking for. Let's break down the options you can get.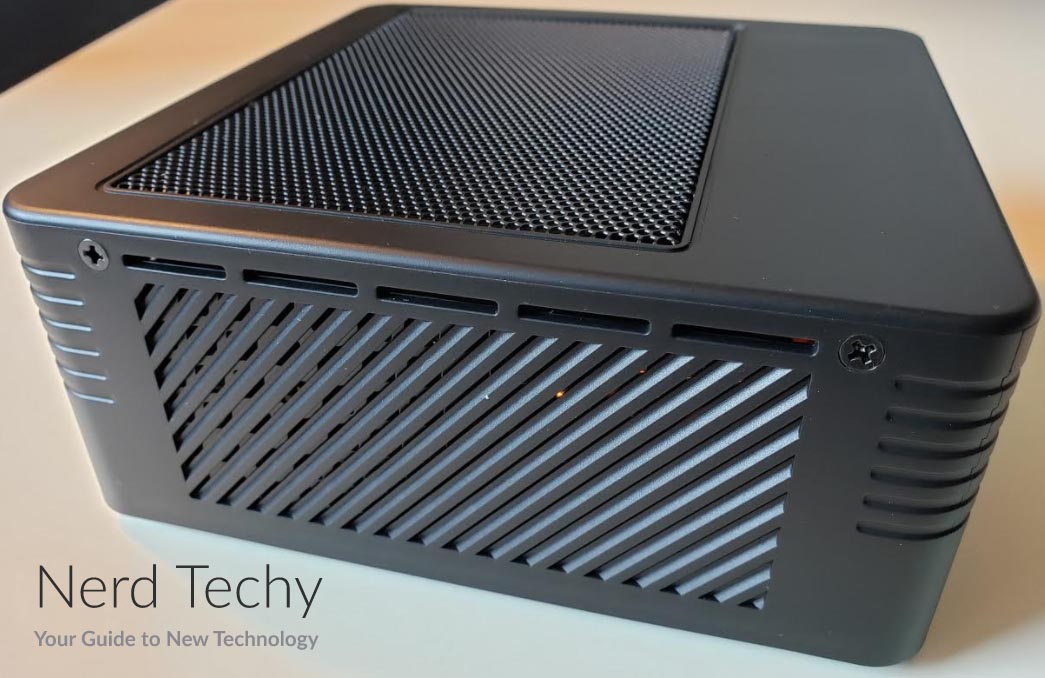 To begin with, the base H31G comes with no CPU whatsoever. This is a problem even if you want to do basic web browsing. Unless you're up to installing your own CPU, you'll probably want a more powerful option. The most basic upgrade option is a simple Core i3-9100F CPU, sufficient for most older games. But you'll want more processing power to drive the most demanding modern games. Other processing options include a Core i5-9400F and Core i7-i9700F. However, the most balanced option is the Core i5-9500F. This can power most modern games without overburdening your budget. Alternatively, choose a more powerful option if you need more processing power.
Along the same vein, the default H31G comes with no RAM whatsoever. Unless you want to install your own, you'll have to choose one of the upgrade options. These options all come paired with SSD storage, which is also not included in the base machine. The three extra options are: 8GB RAM and 256GB SSD, 16GB RAM and 256GB SSD, or 16GB RAM and 516GB SSD. Which option is best will depend entirely on your needs. Pro tip: if you need more storage, order it pre-installed; if you need more RAM, add it yourself. That's just how the pricing works out.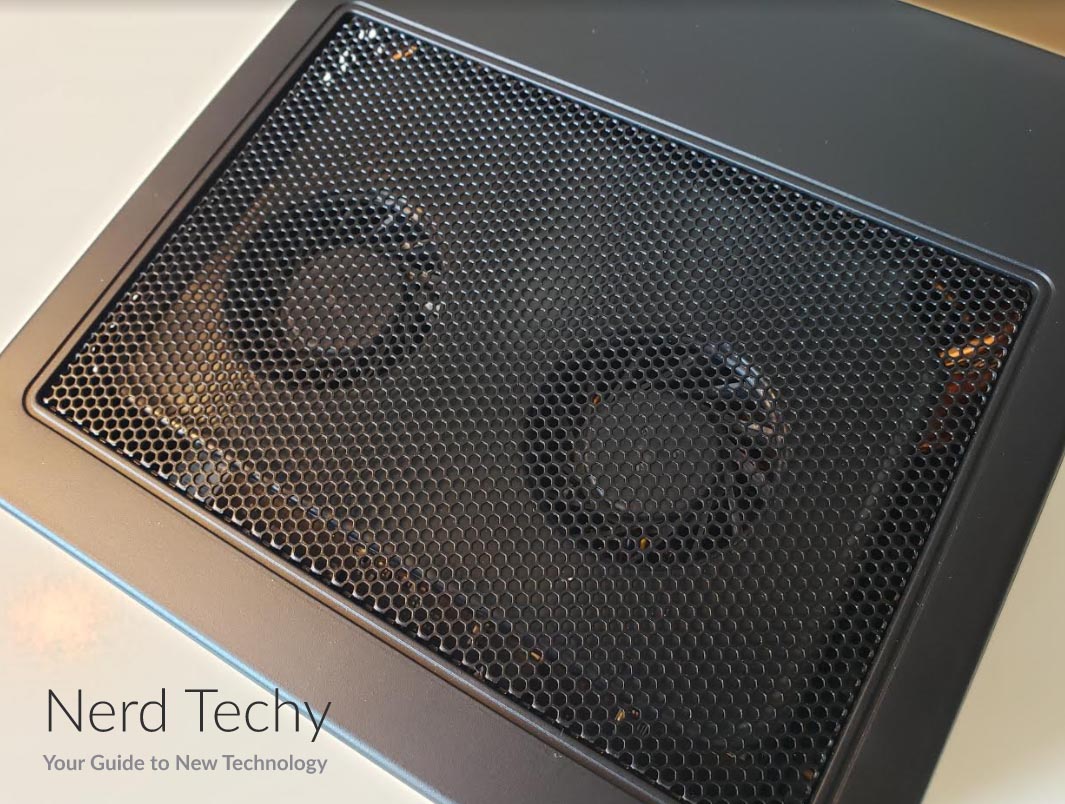 As we mentioned, RAM and storage are both expandable. The system sports a pair of DDR SODIMM slots with a maximum speed of 2,666MHz. These slots will support a total of 64GB of RAM, plenty for any application. On the storage side, there's a 2.5-inch SSD slot for a larger drive. There's also an M2 SSD slot that supports up to 6GB.
Connectivity and Extras
The Minisforum EliteMini H31G supports all the connectivity you need for gaming. To begin with, it sports a built-in WiFi 6 card. This will allow you to take advantage of the lightning-fast speeds of current-generation routers. Of course, even WiFi 6 isn't as fast as an Ethernet connection. For online gaming, an Ethernet connection is always going to be your best choice. That said, WiFi 6 is perfectly viable for fast upload and download speeds. And unless you're in competitive multiplayer, the minimal latency is not going to be a concern.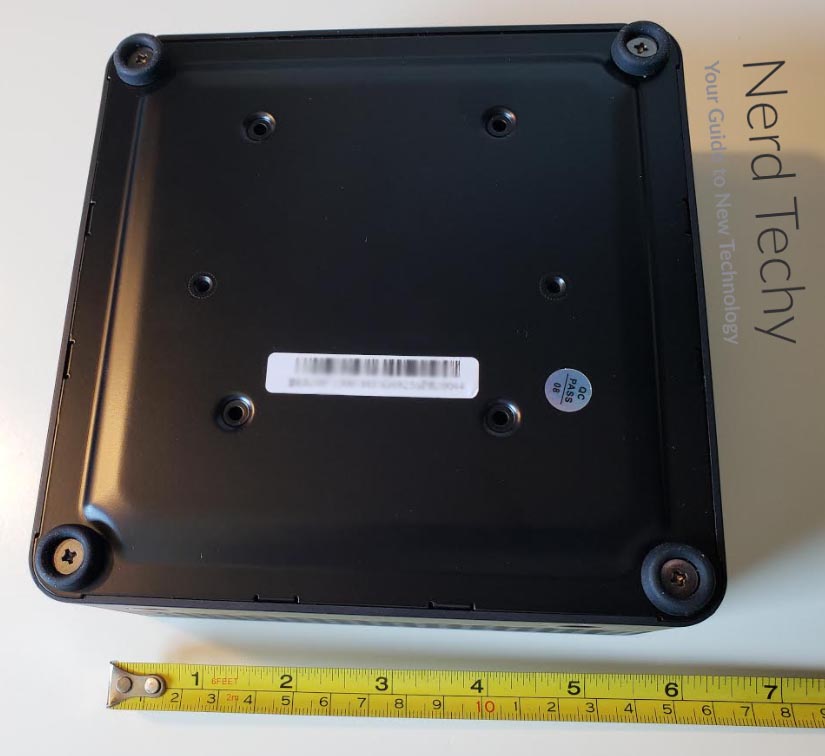 For peripherals, you have your wired options that we've already mentioned. However, the EliteMini H31G also has native Bluetooth 5.1 support. This is the latest, lowest-latency version of the Bluetooth protocol, ideal for gaming. So if you want to use a pair of wireless gaming earbuds, you won't have to worry about lag. You can stay in touch with your teammates without being tethered by a wire. Alternatively, you can set up a pair of Bluetooth speakers with no trouble at all.
The EliteMini H31G comes with Windows 10 Pro pre-installed. According to Microsoft, this is the last operating system you'll ever need, since they'll support it forever. We'll believe that when we see it. Regardless, Windows 10 Pro is the latest, most powerful version of Windows. And even if it doesn't last forever, it will at least last longer than any modern PC. Just keep in mind that Microsoft Office and other productivity software is separate. This is a stable version of Windows, not a complete office suite.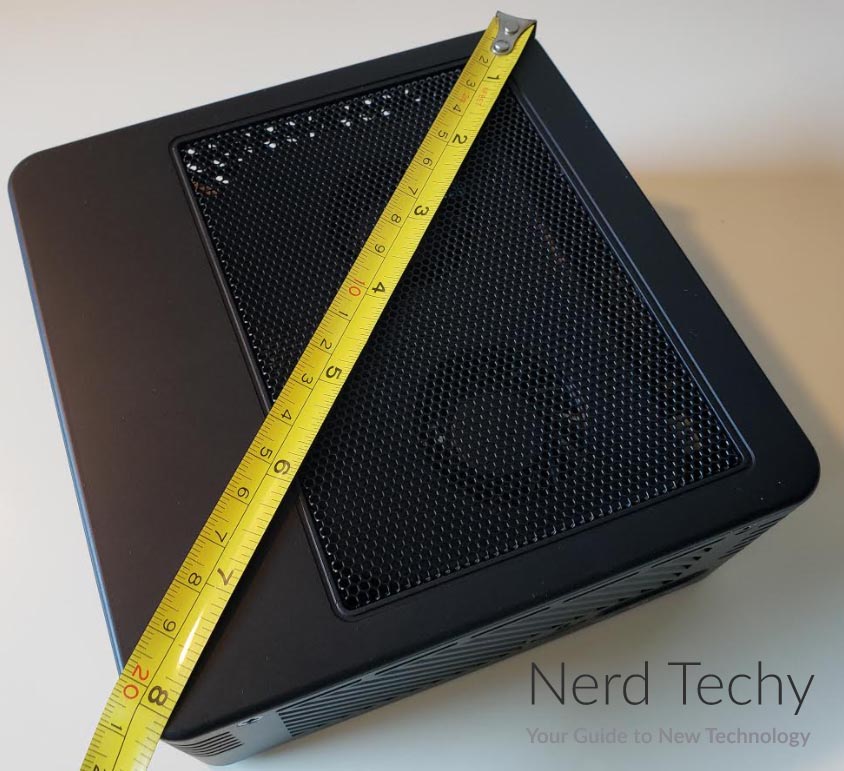 Final Verdict
Clearly, the Minisforum EliteMini H31G is one of the more powerful mini PCs of our generation. It's compact and powerful, which is just what you want from a mini PC. To be fair, the physical design is ugly. But that's what you expect from a compact, yet functional build.
Does this mean it's perfect? Of course not. We would have liked to see a fully functional PC for the base model. That said, the tiered design provides plenty of room for customization. Need lots of power but have plenty of storage? Order the version you need, and save money on buying parts separately. Conversely, if cash is limited, you can just buy the base version and add parts as you can afford them. This makes the EliteMini H31G a solid choice for a wide variety of purposes.