Quick Analysis
Pros
Ultra-low latency.
7.1-channel simulated surround sound.
Long-lasting batteries.
Good sound quality for the size and price.
Cons
Soft touch buttons are too sensitive.
ANC doesn't seem to do anything.
Shiny finish shows fingerprints.
When Apple CEO Tim Cook announced that 2016's iPhone 7 would use wireless headphones only, people thought he was crazy. Why would you want to ditch that old reliable 3.5mm aux jack? The reason is that Cook was banking on then-new True Wireless Stereo (TWS) technology for better audio quality. As it turns out, Apple's bet paid off. The iPhone 7 was a huge success, and Apple's AirPods dominated the early wireless earbud market.
This market dominance didn't last for long. As soon as the technology was proven to be popular, other manufacturers quickly jumped on board. This has led to a nearly-endless stream of wireless earbuds over the last few years. That's good news for consumers, since competition has driven down prices. No longer do you have to spend hundreds of dollars on AirPods just to get good wireless buds. On the other hand, with these many choices, it can be tough to hone in on which ones are worth your while. One way to sort them out is to focus on manufacturers you already trust.
Note: At no extra cost to you, we may earn a commission for purchases using our links. Learn more.
iWALK is a well known electronics manufacturer that we've reviewed before. They produce several smartphone accessories, including earbuds and power banks. Now, we're going to review their Crazy Duo Battle Gaming Wireless Earbuds. As the name implies, they're primarily designed for gamers. This means we'll be looking for different features than we normally good. After all, gamers are less concerned about music quality than about latency and a sense of space. With that in mind, let's take a closer look, and see what these buds have to offer!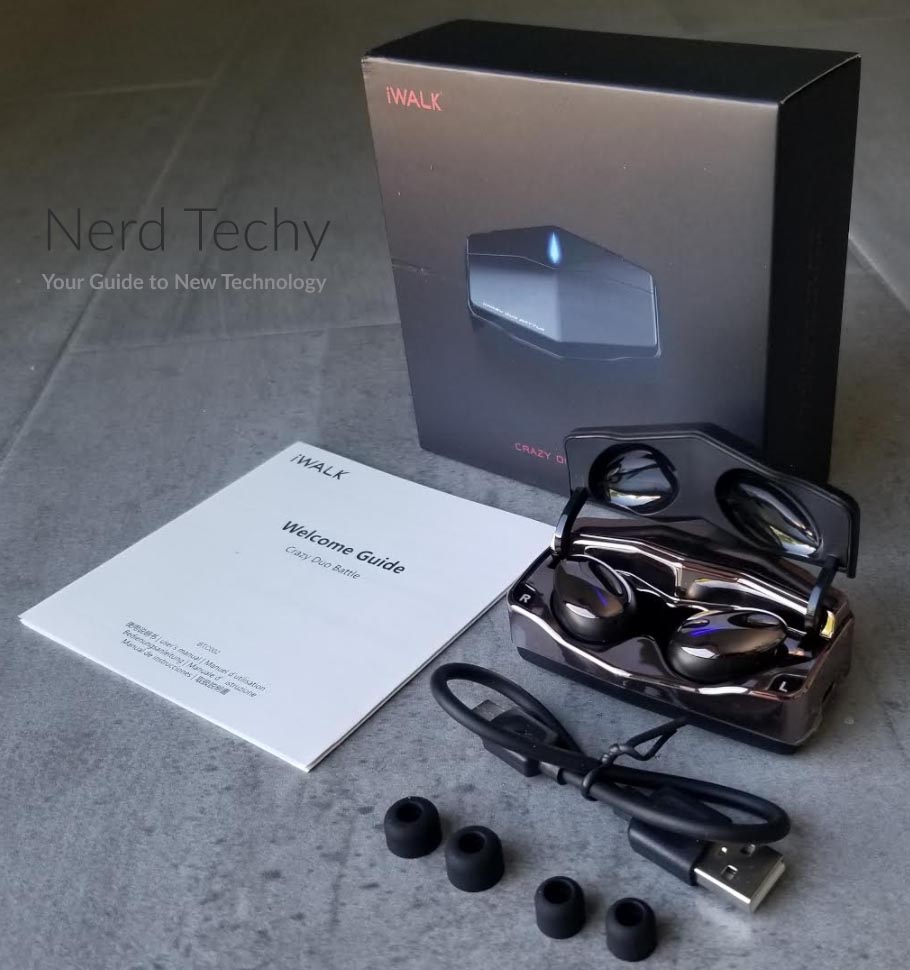 Overall Design
The first thing you'll notice about the iWALK Crazy Duo Battle Gaming Wireless Earbuds is their physical design. These aren't staid, low-profile black buds. They're made of chrome, with bright blue LEDs that light up when they're in operation. This will tie them right into the gamer aesthetic of bright, attractive hardware. You aren't just crushing the opposition in Warzone. You're busting out of the gulag and saving your team in style.
Like most in-ear earbuds, the Crazy Duo Battle Gaming buds sit directly in your ear. They rely on a silicone tip for two purposes. First, the tip keeps the earbud from falling out. Second, it provides a seal that blocks out some outside noise. This means that if your ear tip isn't the right size, it's either uncomfortably big or uselessly small. Since everyone has different sized ear canals, iWALK includes three extra sets in the box, in three different sizes. If the buds feel too tight or too loose, try switching to a different set of ear tips. This can make a huge difference in how the earbuds perform, so it's worth taking a minute to get it right.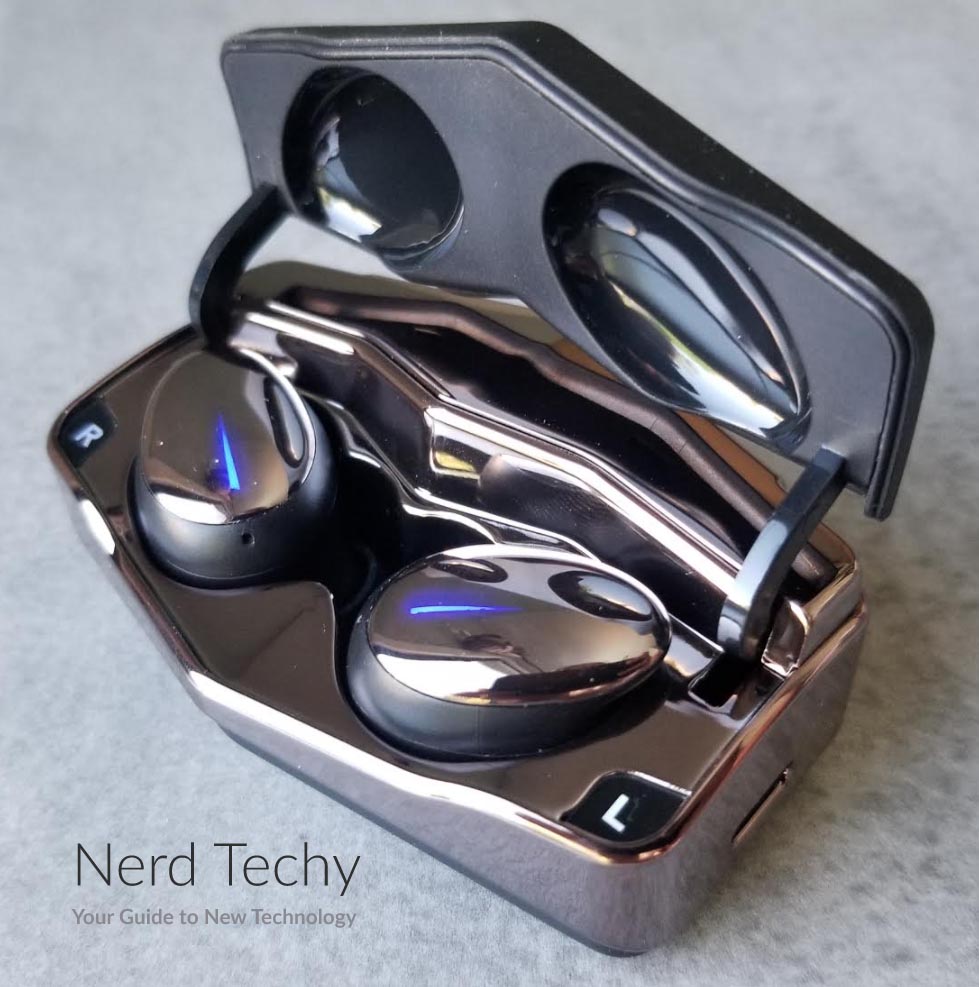 The chrome backs of the Crazy Duo Battle Gaming earbuds function as soft touch controls. This is a common feature on many wireless earbuds, and they perform a variety of functions. If you're listening to music, you can skip tracks, adjust the volume, and play or pause. For hands-free calling, you can answer or end calls. And for gaming, you can adjust the volume without accessing your system settings. The soft touch design of the buttons means that you don't have to press hard. This makes the controls comfortable to operate, even if you have very sensitive ears. Unfortunately, the buttons are extremely sensitive. If you need to adjust your hair, or even adjust the earbud, you'll invariably activate one of the controls. It's not often that we complain about a control being too sensitive, but this is one of those cases.
This is even more disappointing because iWALK clearly knows how to make good earbud buttons. The original iWALK CrazyDuo, for instance, has much better button design, as well as superb battery life. On the downside, they don't offer the same ultra-low latency as the Crazy Duo Battle Gaming buds.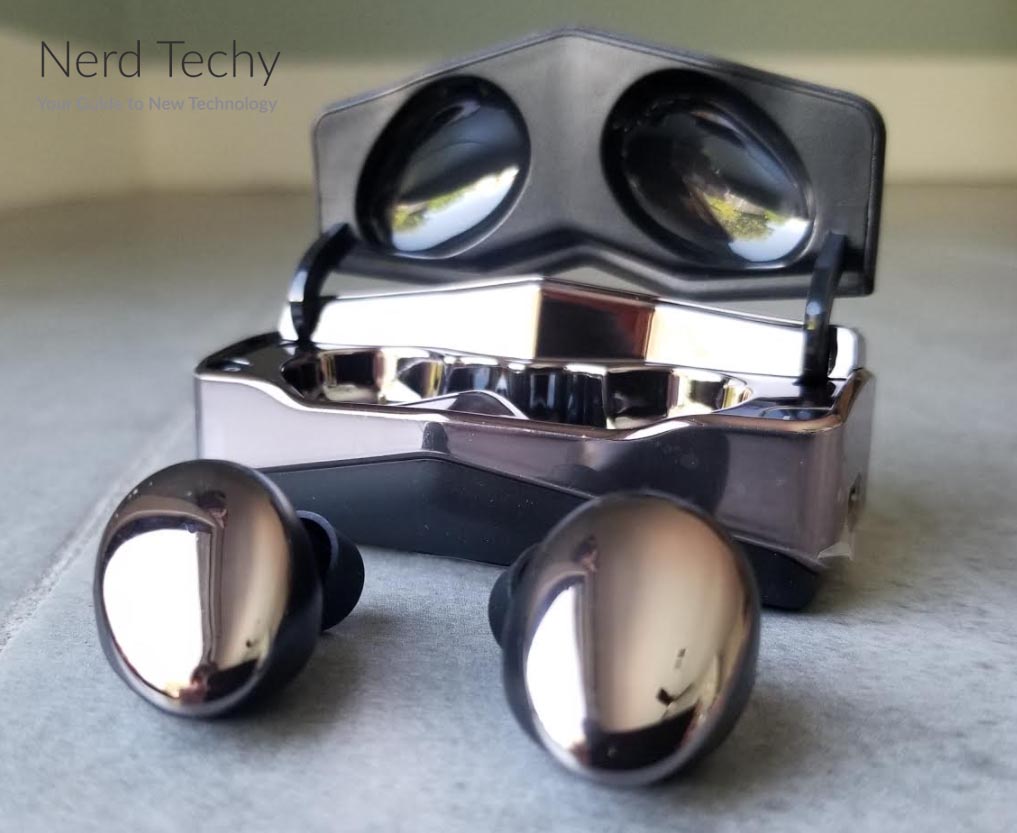 The Battle Gaming buds have a water-resistance rating of IPX5. This means they're sweat resistant, but not safe for complete submersion or wearing in the shower. Considering the fact that these are gaming earbuds, IPX5 should be more than good enough. A little sweat won't hurt them, and they can be cleaned safely with a damp cloth.
The kit ships with a carrying case that also doubles as a charging base. It's just over four inches in width and about an inch and a half thick. At 7.8 ounces, it's surprisingly hefty for the size, although still lightweight in general terms. You can carry it in your pocket or throw it in a backpack and it's easy to carry. The bulk of the case has a chrome housing, similar to the earbud shells. The bottom and lid are made of black ABS plastic, and the lid has sturdy hinges that open and close easily.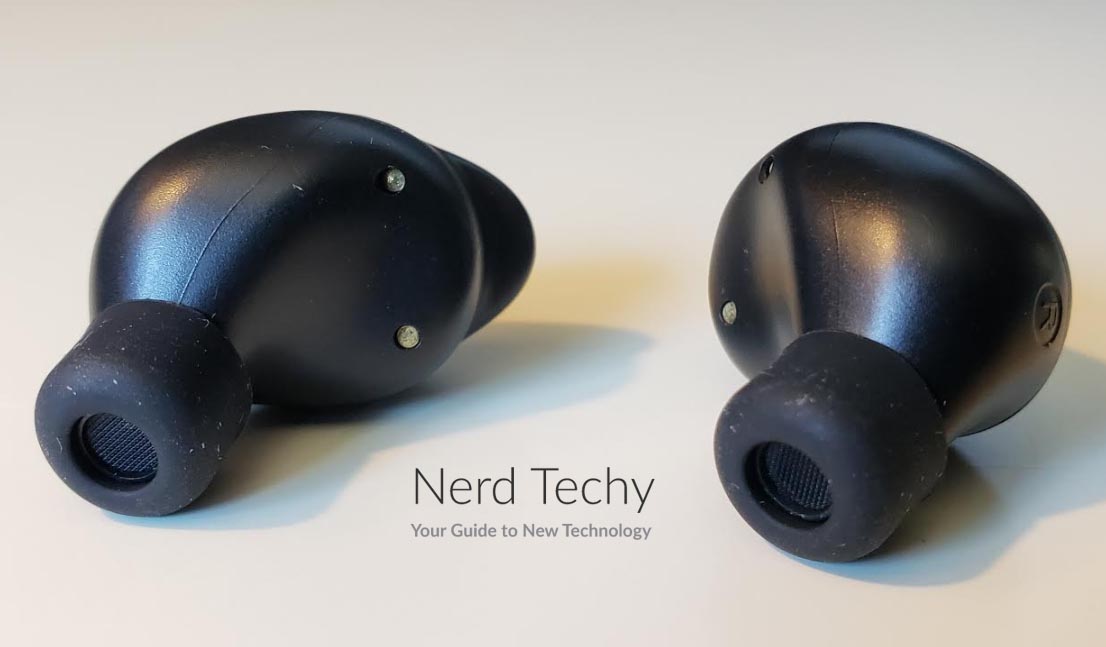 Behind the lid, there's a blue LED that lights up when the case is plugged in. The USB Type-C charging port is located on the back of the case, and a cable is included in the package. Inside the case, there are a pair of wells that hold your earbuds for charging. They're conveniently labeled "L" and "R," which serves no real purpose, but adds a bit of detail to the design.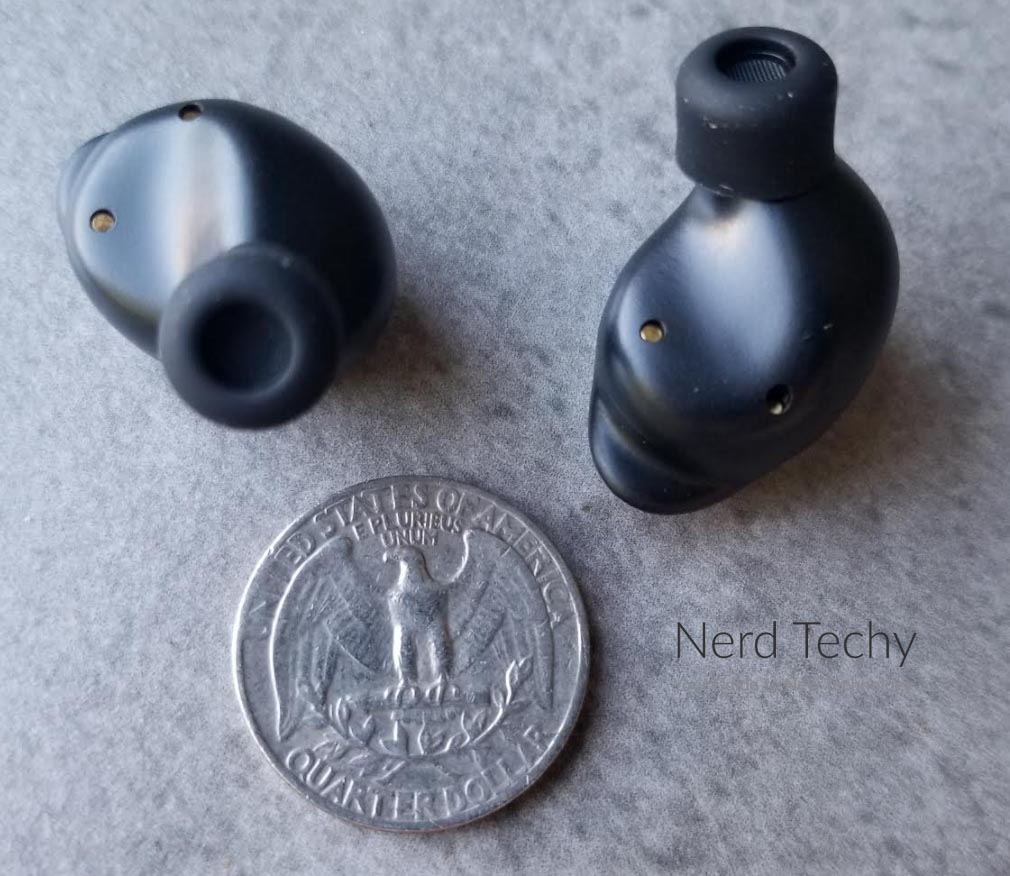 Battery Life & Connectivity
The iWALK Crazy Duo Battle Gaming earbuds have enough battery power to last for seven hours. This means you can play all day without needing to recharge. When you do need to charge, the charging case carries three full recharges in its internal battery. This means you can charge the earbuds on the go, without the need to plug into a power outlet. You can go all weekend without ever plugging in your charge case. When you do need to recharge the earbuds, it takes about 90 minutes. The case itself takes a little over 2 hours to recharge when it's plugged in.
As always, these numbers assume that you're listening at roughly half volume. If you've got the volume cranked way up, the time will be somewhat shorter. Even so, you're looking at some very good performers in terms of battery life.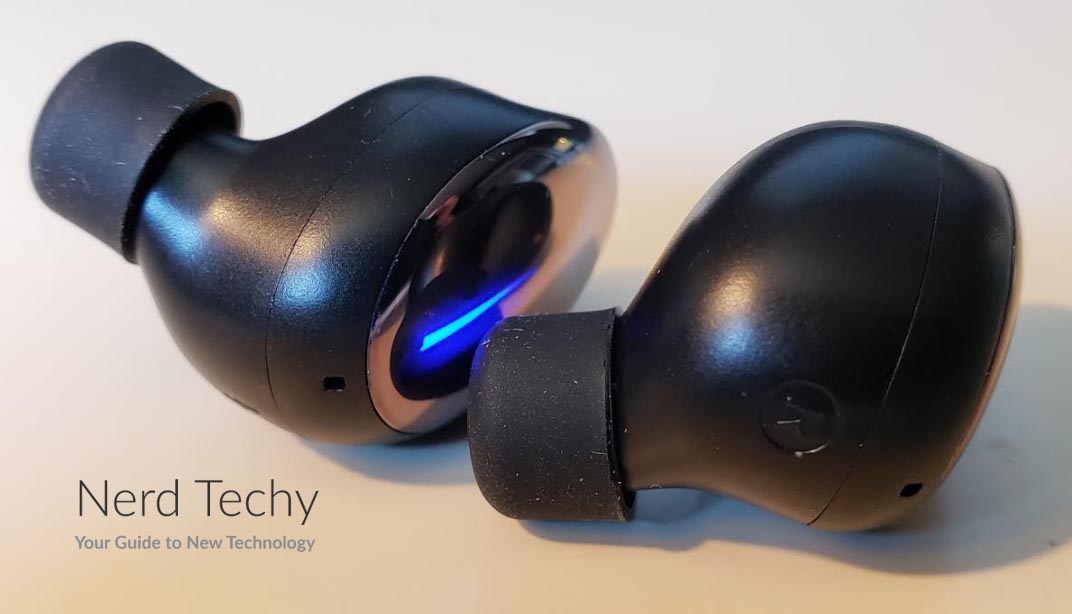 The Battle Gaming earbuds use the Bluetooth 5.0 wireless protocol to connect to your phone, PC, or console. The Bluetooth 5.0 standard is the latest version of Bluetooth, and can maintain a connection within about 45 feet. This means you can leave your earbuds in if you need to leave the living room for a drink or a snack. Bluetooth 5.0 also allows for lower latency, higher bitrates, and a more stable connection. All of these features are essential for good gaming earbuds, and they're all present here. The latency is particularly impressive, at only about 40 to 60 milliseconds.
Another nifty feature is that the earbuds use TWS 2.0 technology. In ordinary TWS, one earbud serves as a "bridge" between the audio source and the second earbud. As a result, the two buds are ever so slightly out of sync. This is hardly noticeable, but TWS 2.0 solves the problem altogether. Both earbuds have their own individual connection to your phone or console. As a result, the two signals will be in perfect sync no matter what you're listening to.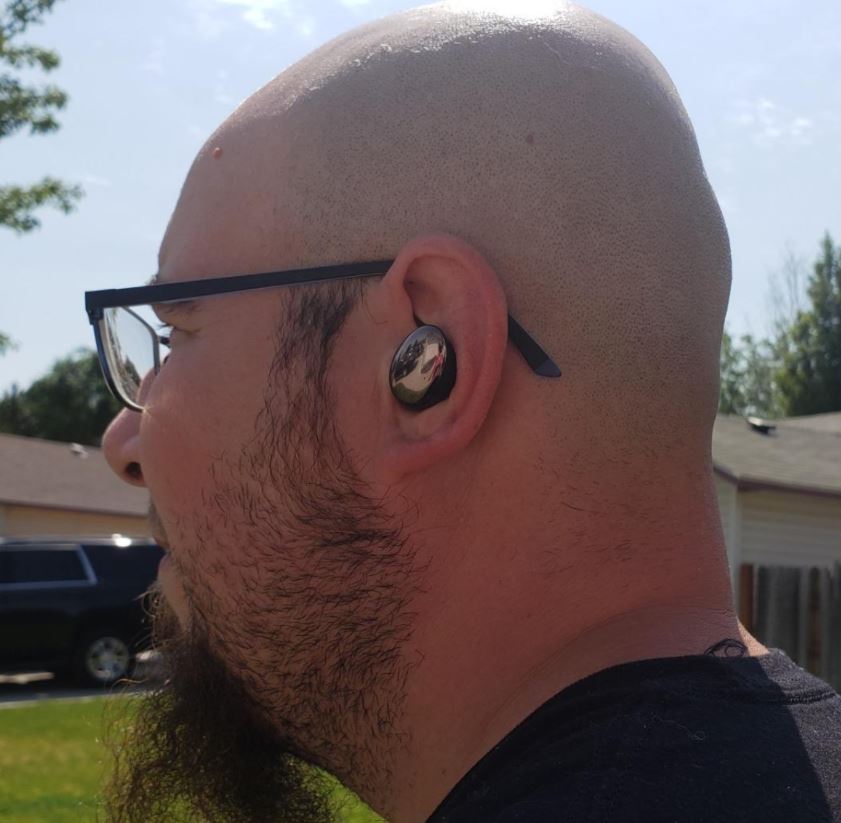 Sound Quality
The Crazy Duo Battle Gaming earbuds provide simulated 7.1-channel surround sound. This isn't quite the same as "real" surround sound, since actual surround sound requires several speakers. Instead, it means that the drivers shape and mold the sound to create a wide sense of space. This is a great feature for gaming, since you can tell where everything is coming from. Grenades, gunshots, and tank engines are all easy to locate from sound alone. You'll have a significant advantage over opponents with ordinary, vanilla stereo sound.
The audio quality is clean and clear across all frequencies. This includes the bass, which is often weak in wireless earbuds. Keep in mind that these are still earbuds, not a full-sized headset. There's a physical limit to how much tiny drivers can push. Nonetheless, they perform very well. We should point out that this doesn't mean the buds have a bass-heavy EQ. They're not for listening to dance music. The EQ is flat, to provide the best possible situational awareness during gaming. It's not AirPod-quality sound, but it's pretty impressive considering the price.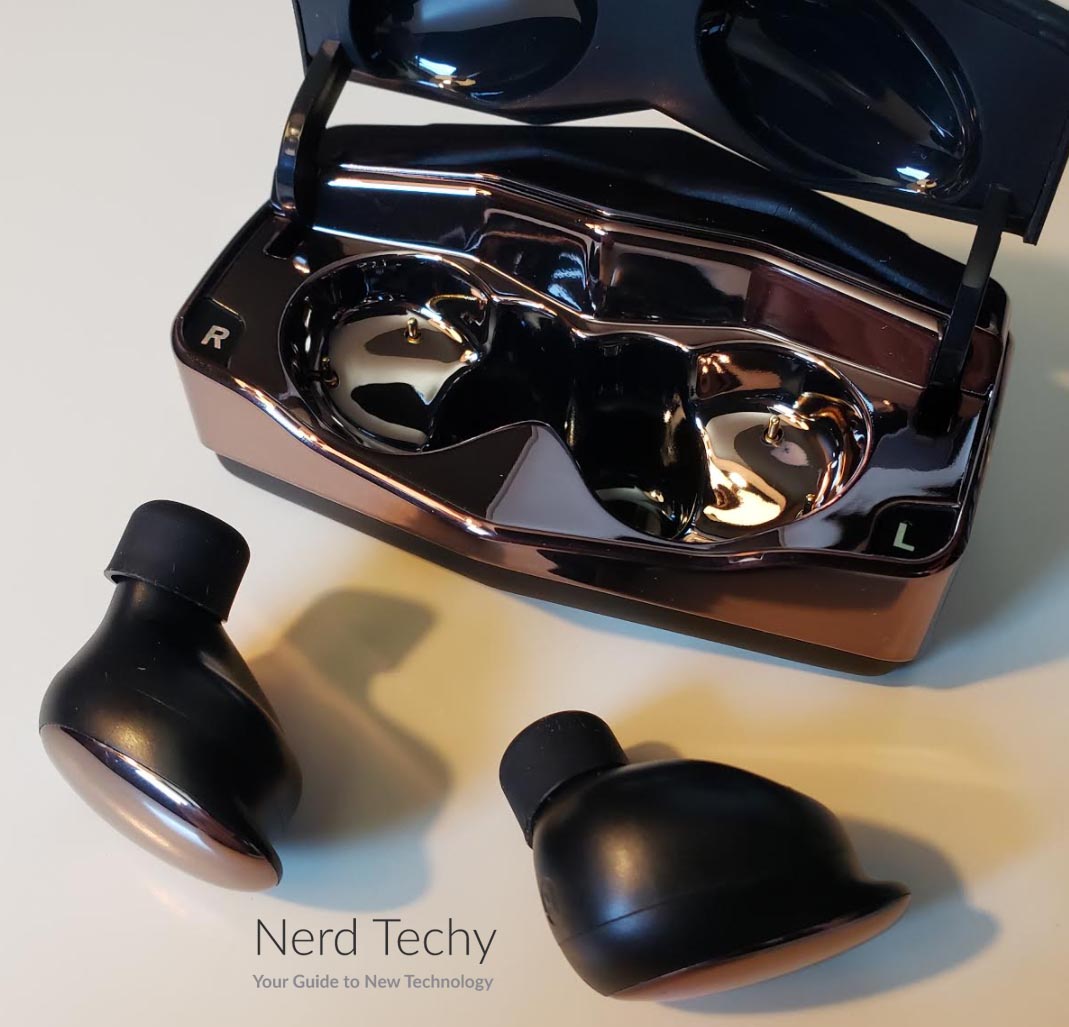 The Crazy Duo Battle Gaming earbuds are advertised as Active Noise Cancellation (ANC) earbuds. We've got to be honest, we couldn't tell the difference here. This isn't to say that there's a ridiculous amount of background noise. The silicone ear tips provide a good enough seal to provide some filtration. The ANC just doesn't seem to actually do anything. On the other hand, the mic also has ANC built in. This ANC does work very well, so your teammates will hear your voice, not your background noise. Perhaps this is what iWALK means when they say the earbuds have ANC. If so, they should be more specific.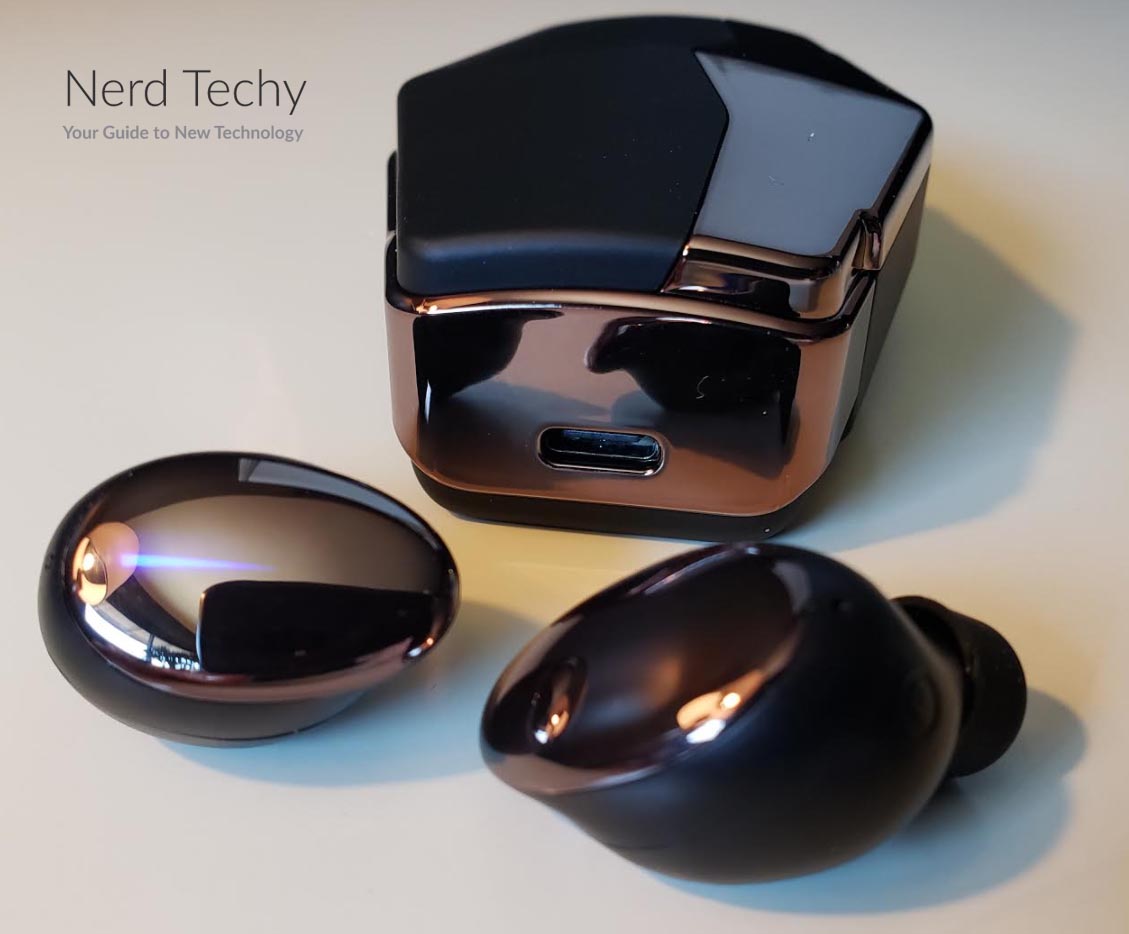 Final Verdict
The iWALK Crazy Duo Battle Gaming Wireless Earbuds are designed specifically for gaming. They should be judged in that light. The poor ANC, for instance, is not good for air travel, but should be just fine in your living room. Similarly, the flat EQ is a good thing, not a bad thing, since you're not primarily listening to music. Our only major complaint is the over-sensitive controls, which can sometimes get activated by accident.
The overall design is very attractive, with a chrome finish that exudes an appropriately "gamery" feel. The latency is virtually non-existent, better than most wireless buds. Communications with teammates are smooth and easy, without excessive cross-talk. Of course, that assumes your teammates are also using a decent headset or earbuds. The surround sound provides an excellent sense of space and directionality, perfect for gaming. These might not be audiophile headphones, but they're an excellent choice for online gamers.
Please consider sharing:
Note: At no extra cost to you, we may earn a commission for purchases using our links. Learn more.