These days, our smartphones provide a vital link to the outside world. And it's not just about being able to make a phone call when you need to. More and more of our tasks are becoming impossible without our electronic devices. Want to keep track of your grocery list? There's an app for that. Need to get directions? Barring a standalone GPS device, there's an app for that. Streaming Netflix while you're riding on the train? Your smartphone can handle it. When Elon Musk said that we're already becoming cyborgs, he wasn't far off.
Of course, society has quickly adapted to these changes. Nowadays, it's tough to find a public place without a charging port. And that's all well and good, except it requires you to stay in one place. But what if you need to charge your phone on the go? In that case, a portable power bank can be darn near indispensable. We've reviewed several of these in the past, but few of them have the unique design of the iWALK Link Me 4. It's a compact, portable charger that's designed for easy, mobile charging. But what makes it stand out from the pack? We're about to take a closer look.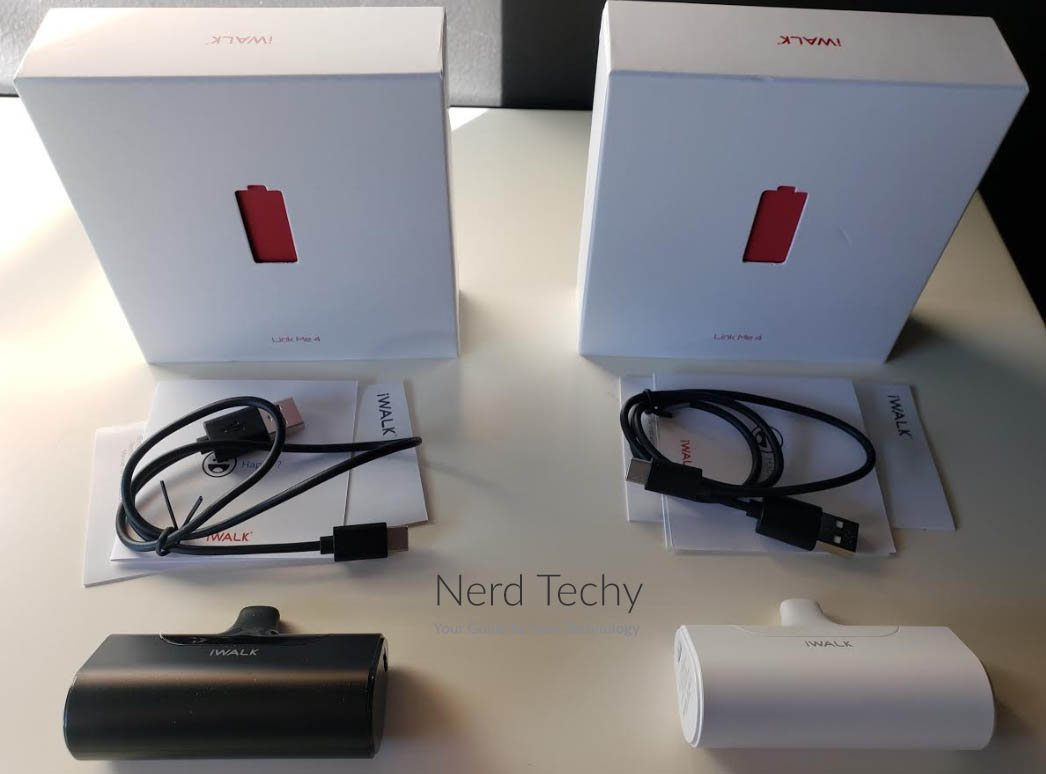 Overall Design
The first thing you'll notice about the iWALK Link Me 4 is its unusual shape. Instead of being square or cylindrical, it's shaped like an extended teardrop. The case is constructed from black ABS plastic, with an unassuming matte finish. It measures 3 inches in width, about the same as most modern smartphones. The height is 1.8 inches, and the depth is 1 inch at the fattest part of the teardrop. For its small size, it's surprisingly heavy. It weighs 8 ounces, so even though you can hold it in your palm, it carries a bit of heft. The specifications are printed in small text on the left side of the unit. On the top, you'll see an engraved iWALK logo. Other than that, the overall appearance is fairly Spartan.
On the left side of the unit, there's an input jack for the USB Type-C charging cord, which is included in the kit. At the top of the unit, there's an output plug, which is available in two types: USB Type-C and Lightning. Either way, the plug is normally covered by a rubber cap, which protects it from dirt, dust, and damage. When the charger is not in use, the rubber cap remains attached on one side, so it's not going to get lost easily.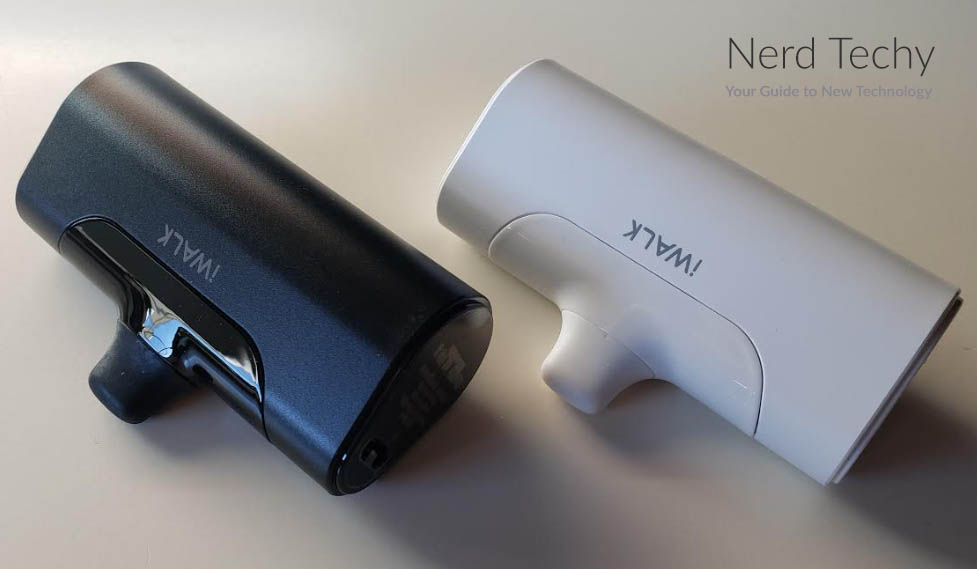 Underneath the plug, there's a row of three white LED lights. They're invisible when the Link Me 4 is not plugged in. When it's plugged in, either to charge the battery or to charge your phone, they'll light up. Because they display your current charge level, they'll light up one by one from left to right as the unit charges. Conversely, as it discharges into your phone, they'll turn off in the same order.
The main benefit of the Link Me 4's design is that it's exceptionally compact. A lot of manufacturers like to use the term "pocket-sized", but in iWALK's case, it's no exaggeration. This makes it very easy to carry, since you won't have to take up a lot of space in your briefcase or backpack. Even better, the built-in power plug eliminates the need to carry around a charging cable. But for every small power pack on the market, it seems like there's one smaller. Recently, we reviewed the iWALK Mini Power Bank, another iWALK offering. It's a bit more compact, with a pigtail for charging Lightning devices.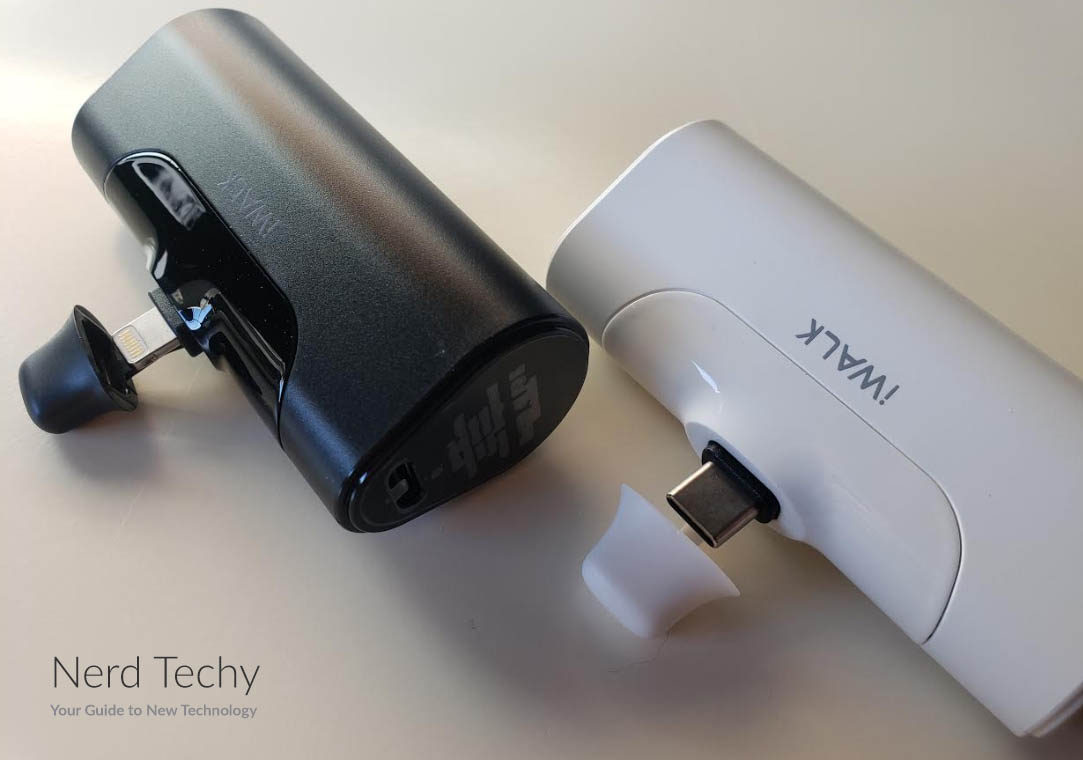 Connection Options
As we've already mentioned, the iWALK Link Me 4 comes in two "flavors": USB Type-C and Lightning. This is both an advantage and a disadvantage. As we've already alluded, the built-in plug eliminates the need to carry a cable for charging. On the other hand, it has a serious limitation. The Lightning output is useless for charging anything other than an iOS device, while USB Type-C isn't helpful for charging your iPhone. If you live strictly in the Mac universe, or if you use Windows computers and an Android phone, this isn't a problem. But if you're one of the millions of Americans who uses an iPhone and a PC, this can leave you in a bind. As a result, you might end up having to buy a converter cable just to charge all of your devices.
That said, charging is very easy. Since the Link Me 4 attaches directly to the bottom of your phone, it's simple to charge while still using your phone. You can continue to watch movies, get directions, or chat with your friends. And you won't have to juggle a wire and a tethered device while you're using it.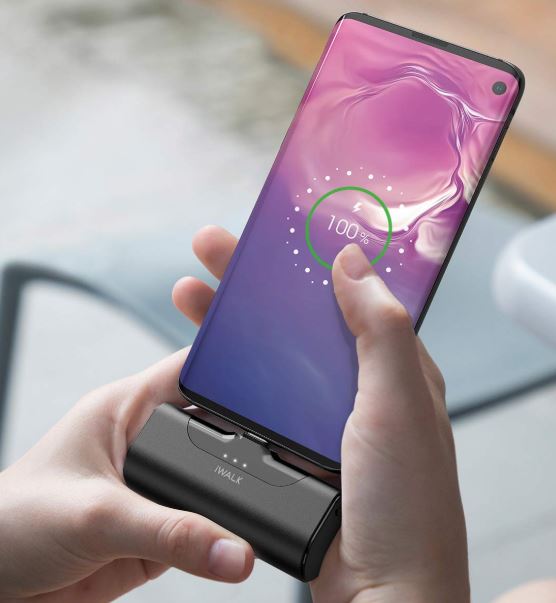 But suppose you've fully drained the Link Me 4, and you want to charge it and your phone overnight? In that case, you can take advantage of iWALK's pass-through charging option. Leave it inserted in your phone, just as you would if you were using it to charge your phone. Then, use the USB Type-C cable to plug the Link Me 4 into a computer or AC converter. Both your phone and the Link Me 4 will then charge simultaneously. Obviously, this will take longer than charging either of them independently. But for overnight use, it's a great way to make sure you've got plenty of juice.
With all of those options, it's tough to find anything to complain about. But suppose you want a power pack with even more adaptability? In that case, the iWALK Qi might be right up your alley. As its name implies, it's a portable Qi charger, so you won't need to worry about plugs at all. Hold it against the back of your phone, and you're good to go.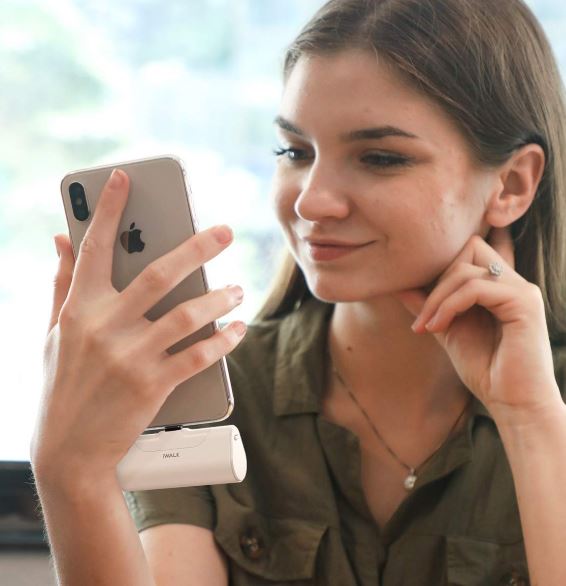 Charging Capabilities
The battery inside the iWALK Link Me 4 carries a total charge of 4,500mAh. But what does this mean for your phone? By way of comparison, it's enough to charge an iPhone X a single time, or an iPhone 8 1½ times. It's only enough for about half a charge on a full-sized iPad, though. So if you're planning to use it for a larger device, think of it as an emergency backup, not as a full-sized option. This is all true for the Lightning version, which will fully discharge in about 90 minutes. In the first 10 minutes, you'll get about an hour's worth of battery on your iPhone. This is a great way to get your phone powered in an emergency.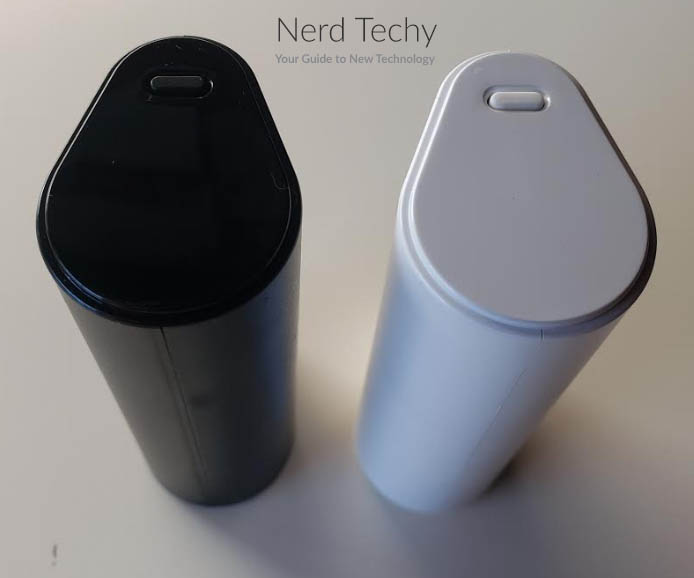 The USB Type-C version of the Link Me 4 carries the same amount of charge. However, due to the USB Type-C's slower transfer speeds, it will take about 2 hours to fully discharge. 4,500mAh is sufficient for charging a Samsung Galaxy S8 a single time, or to charge an S10 to 90 percent. As with the Lightning cable version, you're not going to get a ton of charge on a tablet or notebook. If you just need enough juice to fire off some emails, it will be enough. But don't count on getting anything close to a full charge.
Both versions of the Link Me 4 charge via USB Type-C. Exact charging speeds will depend on what type of USB port you're using. But even in a 1-amp port, you can get a complete charge in just over 2 hours. This is more than fast enough to charge the Link Me 4 in the middle of the work day. On the weekend, you can even charge it during a nap.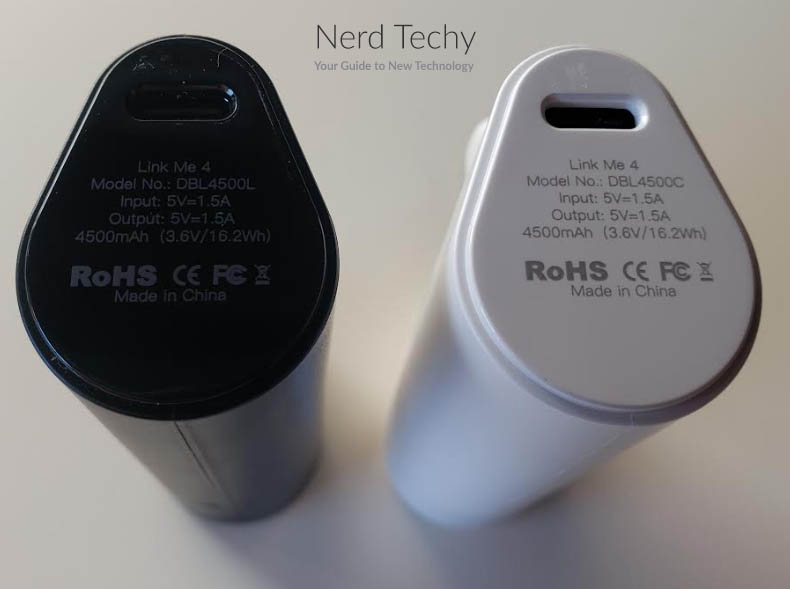 But suppose you're looking for a power bank with a massive capacity? If you're not concerned at all about weight or size, Omars Beast Power Bank is one of the biggest available. With a whopping 26,800mAh of power, it can charge just about any device on the market.
Final Verdict
So, is the iWALK Link Me 4 a worthwhile investment? To start with the positive, it's undeniably portable. A lot of "portable" power banks are the size of a second cell phone. But you can fit the Link Me 4 in your pocket, with room to spare for car keys and a pack of gum. The design is also innovative. Rather than use a separate cord or a built-in tether, the Link Me 4 plugs directly into your smartphone. This makes it very easy to connect, as well as easy to hold while you're charging.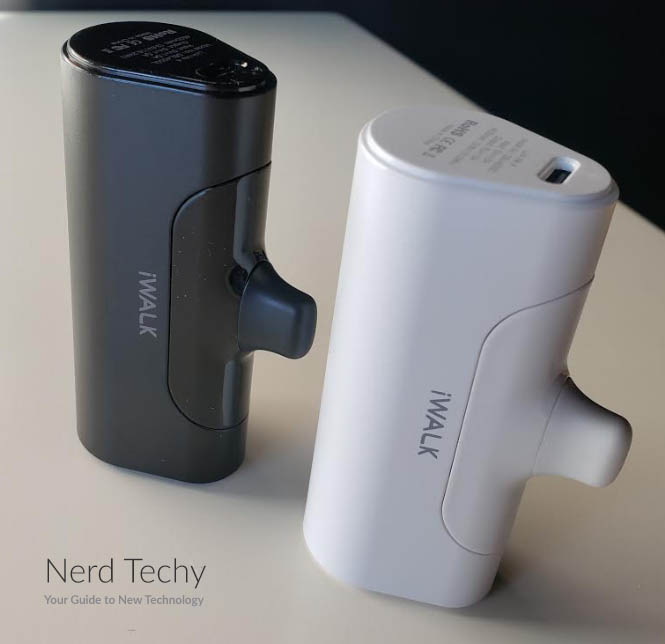 On the other hand, the built-in plug has a significant drawback. It's not possible to change out. So you might run into issues if you have a mix of iOS and Android devices. That said, most people are using either one or the other. Choose the right flavor for your needs, and you'll be just fine. Not only that, but the Link Me 4's pass-through charging feature is a great additional touch. You won't need to decide whether to charge your phone or your power pack. You can do both at the same time.