Smartphones and tablets have revolutionized the way we live, play, and do business. In today's world, we can communicate with family from across the world, and send business documents from one office to another at the speed of light. But this connectivity comes at a cost. Just as we've become dependent on cars for transportation, and on refrigerators to keep our food fresh, we've become dependent on our electronic devices for everything from getting travel directions to saying happy birthday to Aunt Judy. But the downside of this dependence is that sometimes, even the most long-lasting cell phone battery isn't enough to meet your needs. This is particularly true if you live an active lifestyle, where phone chargers and wall outlets may be out of reach for hours or even days.
Thankfully, there's a whole industry of portable chargers available to keep you juiced up. Today, we'll be looking at the iWalk Mini Power Bank 9,000mAh Ultra-Compact Portable Charger. This power pack offers a large capacity, enough for several days for some people. And it comes in a compact package. It also offers a quick charge feature that will help you charge your phone or tablet faster than ever before. Now, let's take a deeper dive!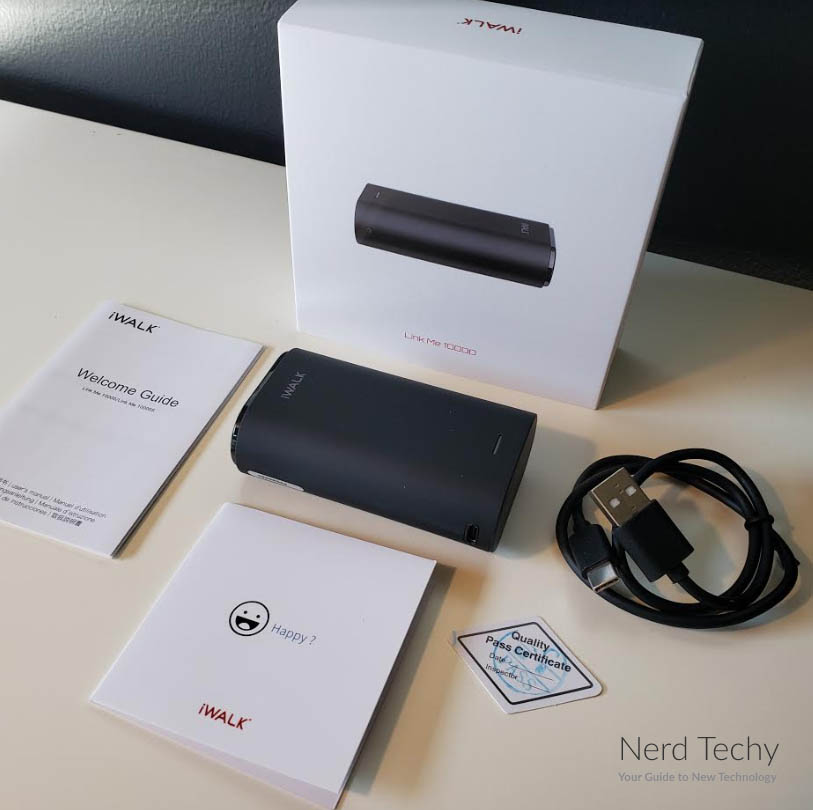 What's in the Box?
Before we go any further, what do you see when you open the box? Along with the power bank, you also receive:
1 USB to USB-C charging cable
An owner's manual
Registration card for 12-month warranty
Overall Design
The first thing you'll notice about the iWALK Mini Power Bank is the fact that it's incredibly small. It's a solid black block that's about the size of a credit card, measuring 1.93 inches wide by 3.3 inches long, although it's a bit thicker than a credit card, just under half an inch. This makes it exceptionally portable. You can carry it in your pocket, purse, backpack, or briefcase, just as easily as you'd carry a pack of gum or a cigarette lighter.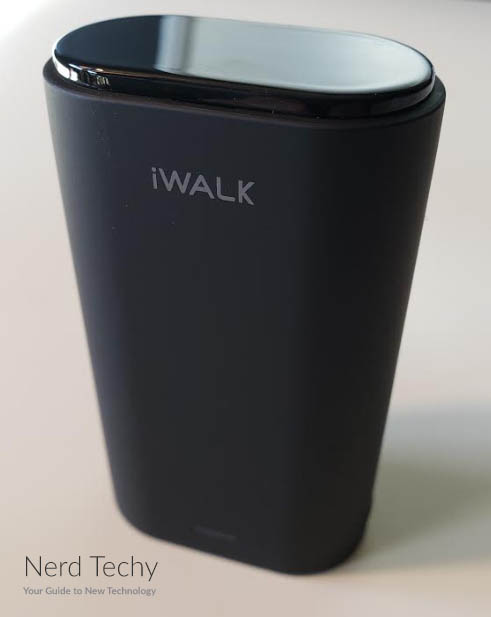 The case is constructed from smooth ABS plastic, and is available in either black or white. For the most part, the body is solid, but there's a slot on the back for storing the free end of the built-in lightning cable. This keeps it from flapping around and getting snagged on anything. There's also a small USB Type-C port in the side, which can be used either to charge the iWALK or to charge a USB-powered device. On top of the iWALK, there's a small, soft-touch power button that's easy to operate with a single hand. And near the base, there's a white LED bar that lights up when the iWALK is turned on. This light is a very helpful feature, since it ensures that you won't accidentally leave your Mini Power Bank turned on and slowly drain the battery when it's not in use.
We should also mention that iWALK is known for their top-tier customer service. If you should need to file a warranty claim, the process is painless. iWALK operates a 24/7 customer service line, so you can get your claim filed and have a replacement on the way in just a few minutes.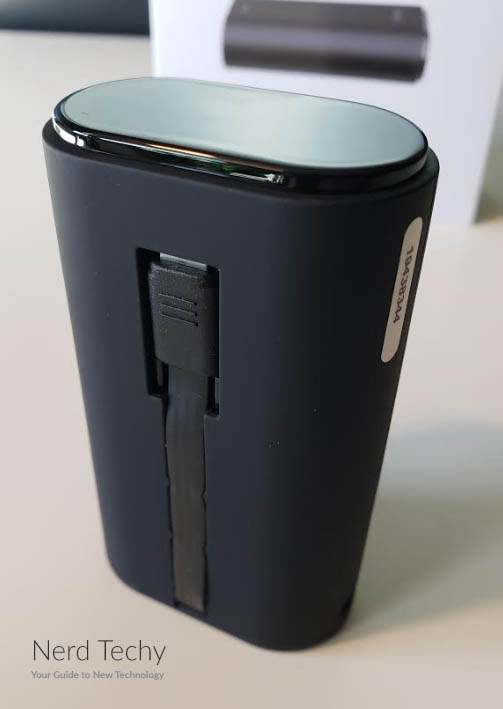 Be aware that the Mini Power Bank is not certified for any kind of water resistance. While the case itself is fully enclosed, the built-in lightning cable makes immersion a major no-no. Even dropping this power pack in a puddle can cause it to permanently short circuit, wrecking the device. This is disappointing, since most modern electronics, even inexpensive ones, are at least splash-proof or sweat-proof. On the other hand, it's a necessary side effect of a built-in cable. In this case, you need to take the good with the bad.
If you're looking for a power pack with more options, consider the Enkeeo S155. This is a large, bulky device that can charge and discharge via 2 or 3-prong AC power in addition to USB. It also features a built-in flashlight, making it a well-rounded, if large, charging device.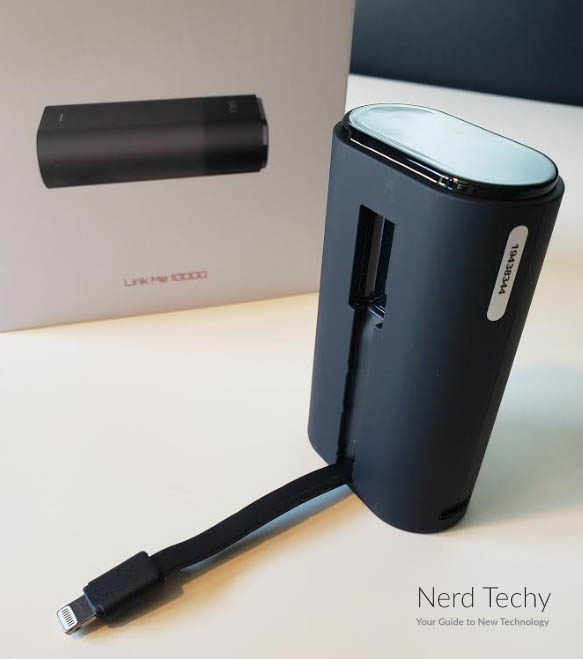 Connection Options
There are two ways to charge a phone or tablet using the iWALK. The first, simplest method is to simply use the built-in lightning cable. Just plug in your phone or tablet, power the iWalk on, and you're good to go. Of course, this will only work if you're charging an Apple device. If you want to charge an Android device – or anything that doesn't accept a lightning cable – you'll need to use a USB cable. While the iWALK does ship with a USB Type-C to standard USB cable, this is used for charging the iWALK itself. To charge an Android or other device, you'll need to buy yourself a USB Type-C to Type-C or Type-C to Micro USB, whichever is necessary. Fortunately, these kinds of cables are very affordable, and you can pick them up at your local drug store, home improvement store, gas station, or electronics shop.
Of course, these days, you don't really need a charging cable at all. Many phones and tablets are capable of wireless charging, which saves you time and eliminates the need to muck around with a bunch of cables. If you're looking for a portable power pack that supports wireless charging, the iWALK Qi Charger is a great choice. It's very compact, much like the Mini Power Bank, and it maintains iWALK's high quality standard. It even sticks to the back of your phone with mini suction cups, so you can keep your phone charging while you're chatting with your friends.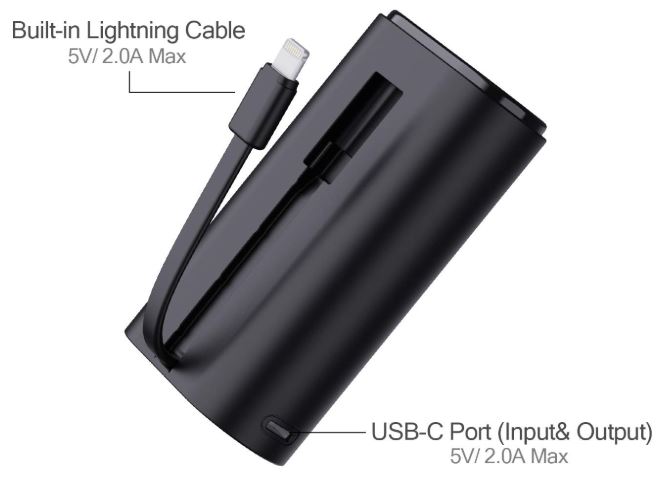 Charging Capabilities
A lot of what we've already discussed has been focused on the physical design and connectivity. Those are important features. But when it comes to a portable power pack, perhaps the most essential thing is how well it works for charging. This only makes sense. Sure, you want your charger to look nice and have a light weight, but that doesn't do you much good if it only charges your phone halfway. So, how does the iWALK Mini Power Bank measure up?
The overall capacity is 9,000mAh. But what does this mean? It depends on what phone you're using, so your mileage may vary depending on what device you're charging. Thankfully, we're able to present you with a few examples. 9,000mAh is enough to charge an iPhone 8 four times, an iPhone XS two and a half times, and enough for two complete charges on a Samsung Galaxy S10. Obviously, you'll get somewhat less of a charge for larger devices like tablets, which require more juice to fully recharge. But no matter how you cut it, it's a significant boost over your battery's native capacity.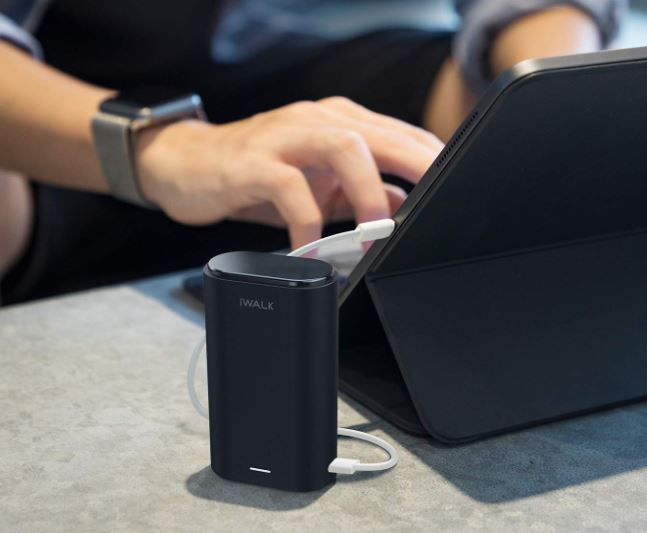 That said, you might want a power pack with even more juice. In that case, we recommend the RavPower RP-PB172. This monster of a power pack carries a charge of 20,000mAh, more than twice the capacity of the iWALK Mini Power Pack. It also has a helpful LCD display, although it's fairly large compared to the iWALK.
One thing we really liked about the iWALK Mini Power Bank is that it gives you the ability to power two devices simultaneously: one through the lightning cable and another through the USB Type-C port. But this feature comes with a caveat. Since lightning is exclusive to Apple products, you'll only be able to take advantage of dual charging if one of your devices is an Apple. In addition, if you're trying to simultaneously charge two Apple devices, you'll need a USB Type-C to lightning cable, which you'll need to order separately online. That said, it's still a nice feature.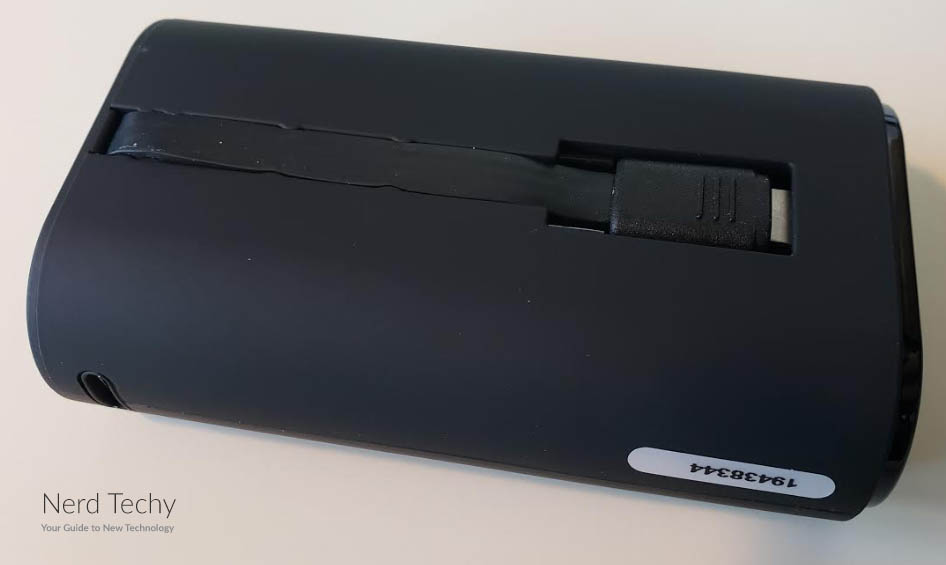 Charging the iWALK Mini Power Bank is easy. Simply use the included USB Type-C to standard USB cable to connect it to a standard USB port. The Mini Power Bank has the ability to charge with Quick Charge 3.0 technology, provided your charging source is equipped with this technology. In this case, it can fully charge in as little as 90 minutes. Without Quick Charge 3.0, you're looking at a charge time of 2 to 3 hours, depending on the voltage of the power source. In addition, the Mini Power Bank also supports Quick Charge 3.0 on the output, so it can charge your phone or tablet very rapidly. For example, it will take your iPhone X from 0 to 40 percent in about a half hour. If you want a complete charge, you'll get to 100 percent within 90 minutes.
We also appreciated the iWALK Mini Power Bank's circuit protection capability. Long story short, what this feature does is prevent your phone or tablet from overcharging. This is sometimes a danger on inexpensive chargers, which can provide too much juice and overcharge your battery to the point that it melts, causing permanent damage and potentially turning your brand new iPhone into a brick. The Lithium-ion battery is also very safe, fully enclosed in the inside of the case. Leaking and other damage is not a concern here.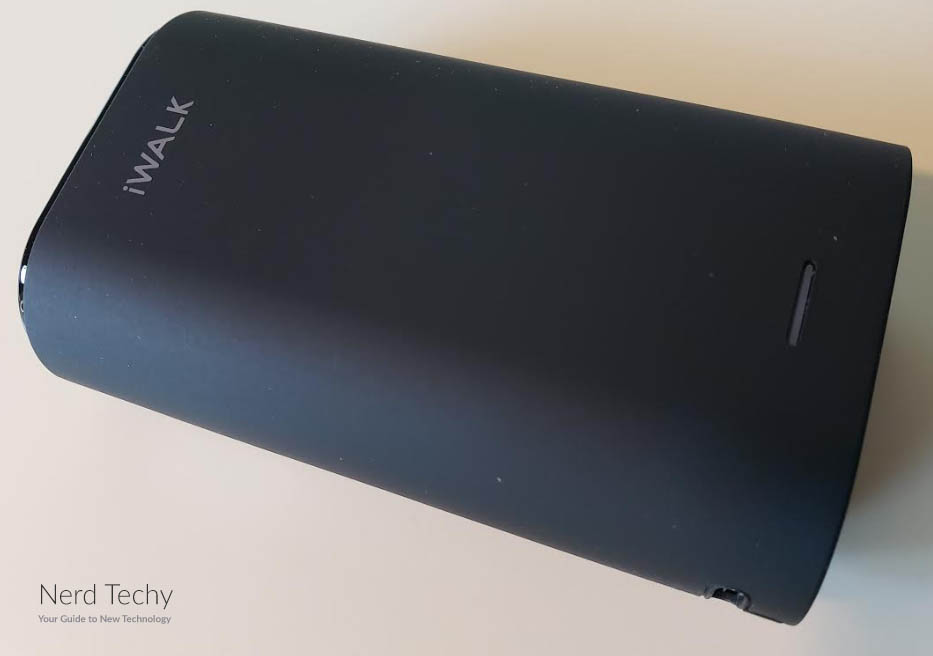 Final Verdict
The iWALK Mini Power Bank is undoubtedly a high-quality charger. We very much appreciated the ability to rapid charge, since it allows you to top off all your devices faster than many standard power packs. And the ability to dual charge, while by no means unique to this power pack, was impressive in such a small package. Then again, you'll need to supply the right cable for charging your second device, and possibly a lightning to USB Type-C adapter if you want to charge two non-Apple products. It also isn't waterproof, or even significantly water resistant, so you'll have to be extra careful in the rain or around any kind of water.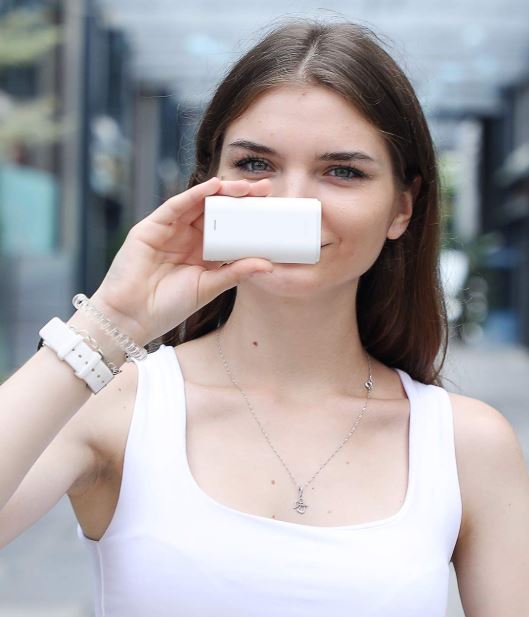 Another thing that we appreciated was the compact size. It's unusual to see a pocket-sized charger with this kind of capacity, so fitting 9,000mAh into a credit card-sized design impressed us. Not to mention the circuit protection feature, since it ensures that your cell phone or tablet will not get damaged due to an overcharge. All in all, the Mini Power Bank is very well engineered piece of equipment, and we strongly recommend it for anyone who needs to keep their electronics charged on the go.
Meet Derek, "TechGuru," a 34-year-old technology enthusiast with a deep passion for tech innovations. With extensive experience, he specializes in gaming hardware and software, and has expertise in gadgets, custom PCs, and audio.
Besides writing about tech and reviewing new products, Derek enjoys traveling, hiking, and photography. Committed to keeping up with the latest industry trends, he aims to guide readers in making informed tech decisions.