In the past few years, cameras have gotten smaller and smaller. Now, small spy cameras have been around for decades. But they've traditionally been fairly low quality. You could wear one on your lapel and get grainy video that looked bad even on a CRT screen. But today, you can get quality, 1080p video even from a compact camera.
Today, we're going to be reviewing the Taococo Mini Spy Camera. It's a compact little beast that you can hold between your thumb and forefinger. And it's designed to take high quality photos and videos. But what sets it apart from the other spy cameras on the market? We'll take a close look, and tell you everything you wanted to know about this well-engineered camera.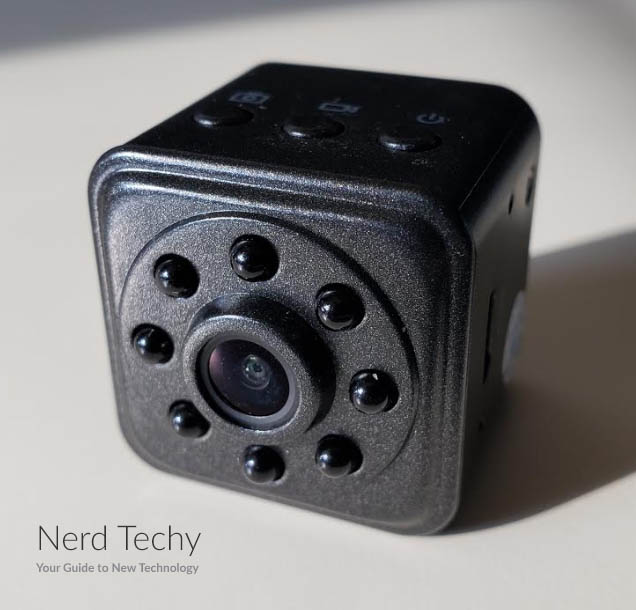 Overall Design
The Taococo Mini Spy Camera is a tiny cube that measures 0.9 inches on each side. It's constructed from ABS plastic, with a matte black finish that's easy on the eyes. The matte finish also makes it relatively easy to conceal, whereas a gloss finish would stand out a bit more. It weighs 6.4 ounces, which is very light, but still surprisingly hefty for the small size. That said, the weight is understandable. There's a lot going on in this small package!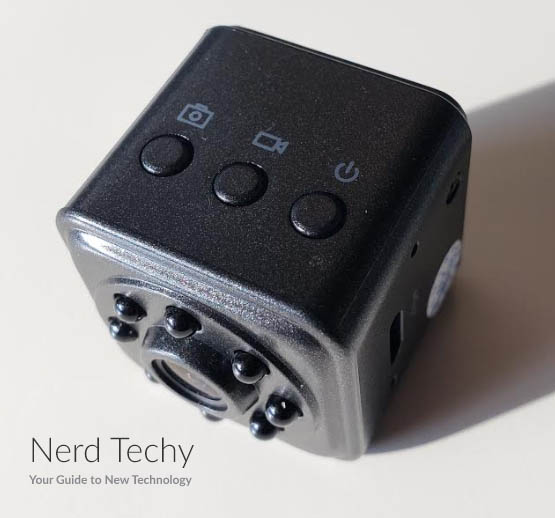 On the top of the Taococo, you'll find three small buttons. The first is a simple power button. The middle button starts and stops video recording. The third and final button is used to snap photos. On the left side of the unit, there's a Micro USB port. This port serves two purposes; it's used both for data transfer and charging the battery. On the right side, you'll find a slot for a Micro SD card.
The front of the unit looks like something out of a science fiction movie. The lens itself is positioned exactly in the middle, and measures only about a quarter inch in diameter. It's surrounded by a ring of eight infrared LEDs, which appear black to the naked eye. However, they're a vital light source for the night vision mode, which we'll discuss more in a the next section. Then again, you should be aware that there's a blue LED light that blinks when the camera is active. You can turn the light off in the Taococo's settings. But the fact that the blue light is a default option is disappointing.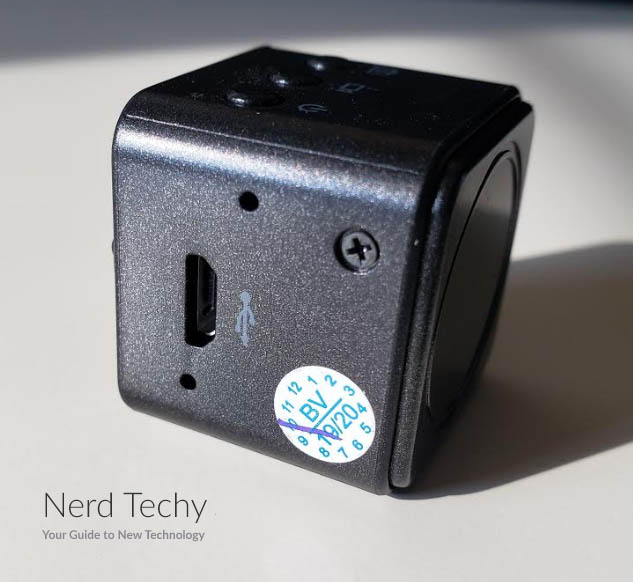 The Taococo Mini Spy Camera also ships with a swiveling mounting clip. It has a square bracket, which the camera snaps in and out of without the need for any screws. The bottom of the clip has a pair of holes in it, so it can be permanently screwed down if you desire. For temporary use, that won't be necessary. The stand is very stable. You also receive Taococo's 12-month warranty, along with lifetime technical support.
Of course, there are even smaller, more discreet cameras on the market. If you want a camera that's literally invisible, check out our review of the best spy pens. You can keep one of those pens in your front pocket, and no-one will ever guess that you're recording.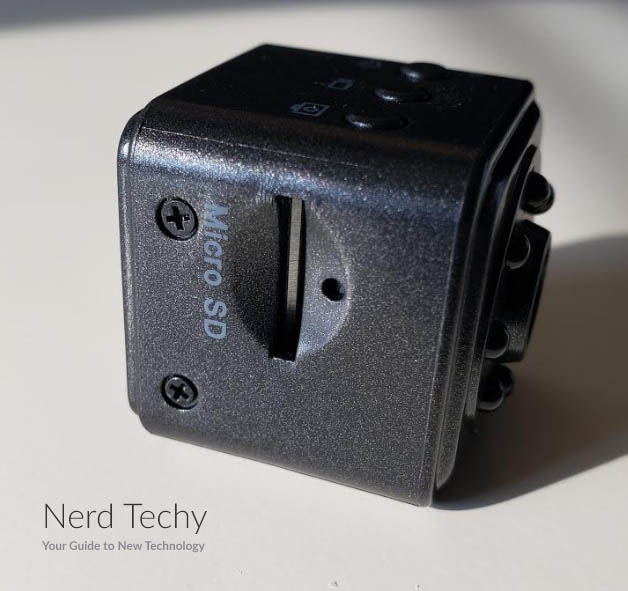 Video Quality
The Taococo Mini Spy Camera records in full 1080p. The video is crisp and clear, with no fuzzy edges or granulation. That said, keep in mind what you're dealing with. A camera this small has a very small aperture, along with proportionally small light sensors. As a result, you're not going to get the same vibrancy that you'd expect from a larger, full-sized camera. That said, for security or surveillance purposes, the quality is more than good enough. You'll be able to identify faces without any difficulty.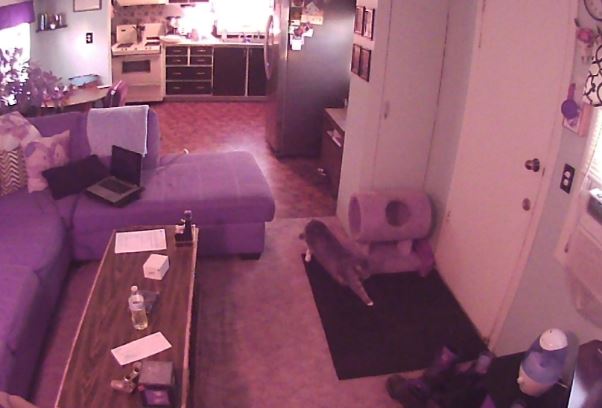 The view angle is 140 degrees, which is a medium-wide angle. When placed in a corner of a room, it will easy pick up the entire room, from wall to wall. As a result, it's an ideal choice for home security. You can put it on a shelf with a bunch of knick-knacks, and an intruder will never notice it. The framerate is 30 frames per second, which is standard for most HD video. If it's good enough for most Hollywood movies, it's going to be good enough for everyday purposes.
Use code "30SUAI9Z" on Amazon.com for 30% off.
One thing that Taococo does very well is glare resistance. The lens is multi-coated to resist both scratches and glare. So you're not likely to lose part of the image because the sun is at the wrong angle. The night vision quality is also very good. The infrared LEDs provide plenty of illumination. And they're invisible to the naked eye, so your camera isn't going to be glowing and giving its location away.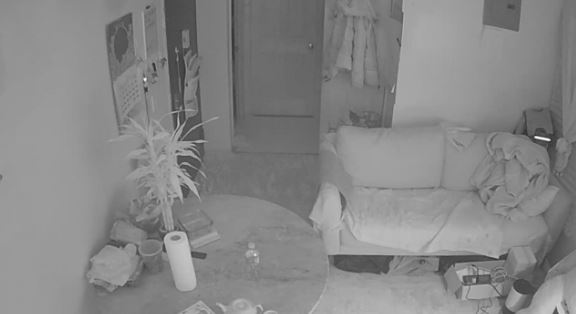 You can also use the Taococo camera to take still photographs. Obviously, if you only want to take photos, there are much better choices. But it's nice to have the option, just in case. Both photos and videos will be time and date stamped. However, make sure you set the time and date correctly when you first set up the Taococo. Otherwise, that information is not going to be accurate.
When used for video, the Taococo also records sound. This is only a secondary feature, so the sound quality is only so-so. That said, it's good enough to make out conversations from 30 feet away or more. And let's be honest. This is a security camera. You're looking for accurate recording, not for studio-quality audio. The Taococo's audio is more than good enough for a security camera.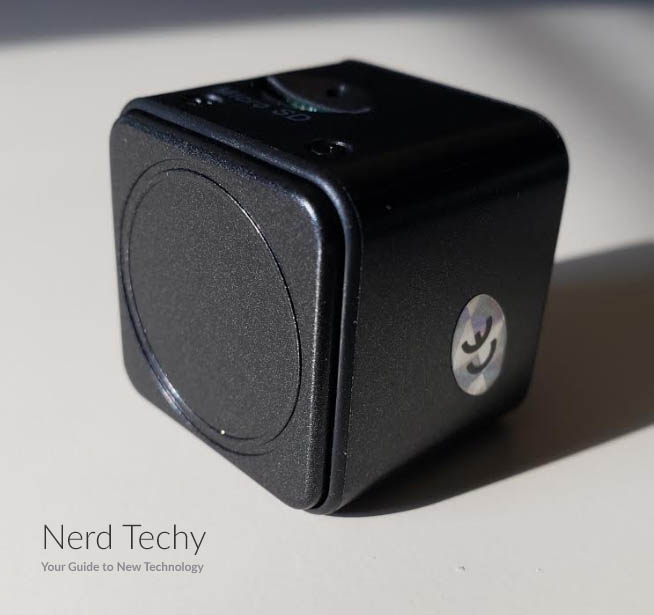 Storage and Connectivity
By default, the Taococo Mini Spy Camera is motion activated. This makes sense, since it's primarily designed as a security camera. Because of its relatively small battery – more on that in a second – it wouldn't run for very long in continuous operation. It records in a constant loop. So if you're not regularly clearing the SD card, new footage will automatically overwrite older footage. Be advised that there's no SD card included with the camera. This was disappointing, since there's no cloud storage, so the only way to capture data is to save it locally. Then again, SD cards continue to get cheaper by the day. It isn't really a big deal to go out and buy one. The Taococo supports SD cards with up to 128GB in capacity. That's a fairly generous size, and will allow you to record several hours of video.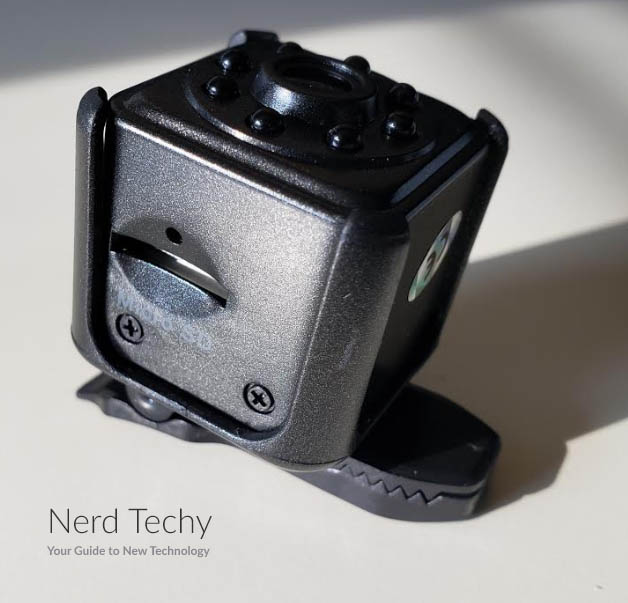 Because there's no cloud storage, you'll have to connect the Taococo to your PC to view the video. It connects via Micro USB, and most PCs will immediately recognize it and allow you to download recordings. Alternatively, you can remove the SD card and put it in an SD slot if your PC has one. Video is recorded in simple AVI format, without HDR265 encoding. This means the file sizes will be fairly large. However, it ensures compatibility with a wider variety of computers, even older systems.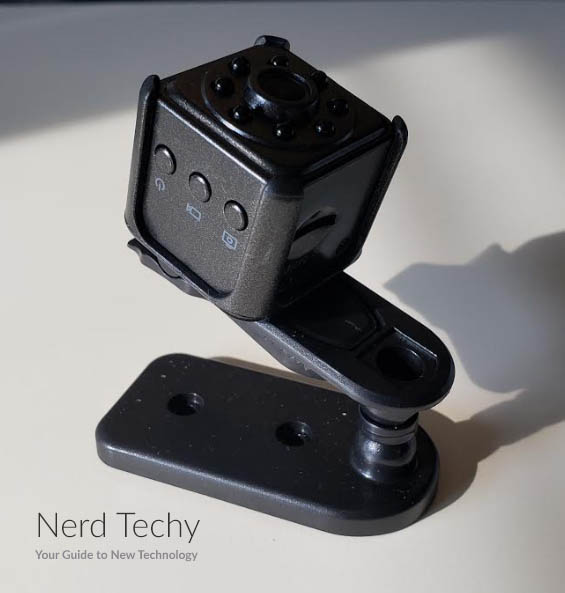 Battery and Charging
The Taococo's battery is a relatively small 450mAh affair. This provides you with six hours of operation, which obviously isn't ideal if you want a permanent installation. Keep in mind that this is just an approximation. The more times the camera is triggered, the more it will be recording, and the shorter your battery life.
Conversely, you'll get longer life if the camera just sits idle. That said, for temporary use, the Taococo's battery is more than good enough. If you want to install it permanently, you'll need to wire it to a power supply. This is relatively easy. All you have to do is run a Micro USB cable to an AC converter. For all other purposes, the Taococo is easy to charge. When plugged into a standard, 1-amp USB port, it will recharge in about 2 hours.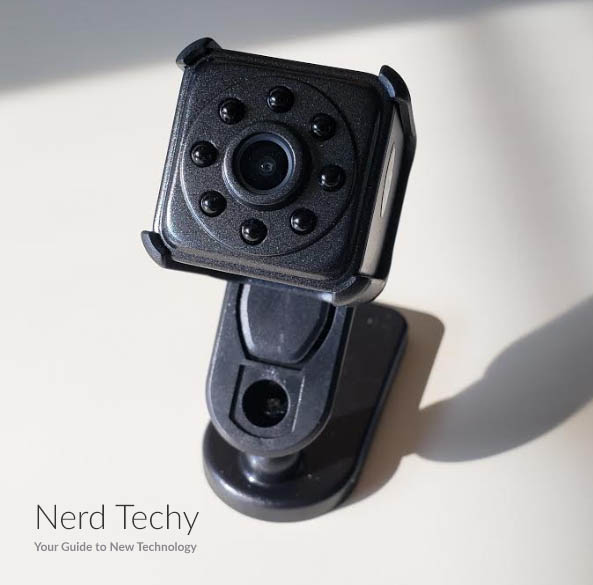 One thing the Taococo doesn't offer is weatherproofing. If you want an outdoor security camera, you're going to want one that's specifically designed for that purpose. Thankfully, there are plenty of outdoor cameras on the market. We recently reviewed the blurams Outdoor Pro, which is an excellent choice both for durability and for performance.
Final Verdict
The Taococo Mini Spy Camera is an innovative camera with a lot to offer. To begin with, the most obvious benefit is the compact size. At less than an inch to a side, the Taococo can fit virtually anywhere. Combine that with its discreet matte finish, and it's almost inconceivable that an intruder would spot it. That said, if they do, you're at a disadvantage. The lack of cloud storage means that they can steal it, along with all the evidence. To keep this from happening, make sure to turn off the recording LED in the settings.
Use code "30SUAI9Z" on Amazon.com for 30% off.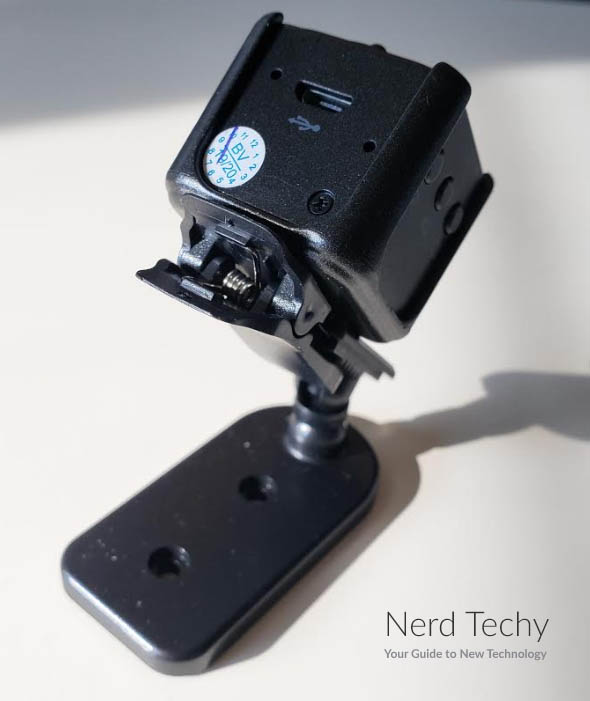 That said, there's a lot to like about this little camera. For one thing, the mounting bracket is very well-designed. It's easy to snap in and out of, and it's easy to mount if you want to. The video quality is also very good for the size. If you're looking for a security camera that's truly discreet, the Taococo is an excellent choice.