AKG is a brand that's well known by anyone who's spent a little time in the studio. This brand has produced the headphones that helped lay the foundation of internationally known albums, and are considered by many to be the benchmark that other studio brands should be compared to.
With their K872 headphones, AKG has finally released the close-back follow up to their well-received K812. Closed back headphones are popular because they do not leak sound. It's all contained within the drivers. In the studio, this has several benefits. For one, the sound isn't influenced by the external environment. Additionally, these headphones can be used as monitors, as they won't influence the microphone.
But the question stands, has AKG changed the unique sound signature that made the open-back versions so great? We decided to go hands-on to find out.
First Look
The message that AKG is trying to get across is that these are their flagship headphones. Or rather, they are one of their flagship headphones. AKG couldn't peg these to the 812's any more unless they shipped them as a pair. The whole idea is to give consumers choice. It's not about between good and better, it's about choosing the high-end headphones that suit your needs the most. In making this statement, AKG has kept up with the studio look. A leather headband, aluminum frame, and industrial grade design make this a strictly premium looking product, that hopefully sounds as good as it looks.
Design
We weren't surprised to find that the build quality of the K872 headphones is superb. They are very meaty headphones, weighting in at 390 grams. This is just a little heavier than Sennheiser's top tier headphones, the HD800. Although the earcups are made from plastic, all of the parts that move are made from aluminum. The headband has been finished with a matte black color, which looks great against the natural texture of the leather headband. The earcups themselves are very soft and airy, made from a synthetic leather material. To prevent scratches, all of the edges of the earcups have been finished with a polished aluminum material, which gives the headphones a very sleek, premium appearance.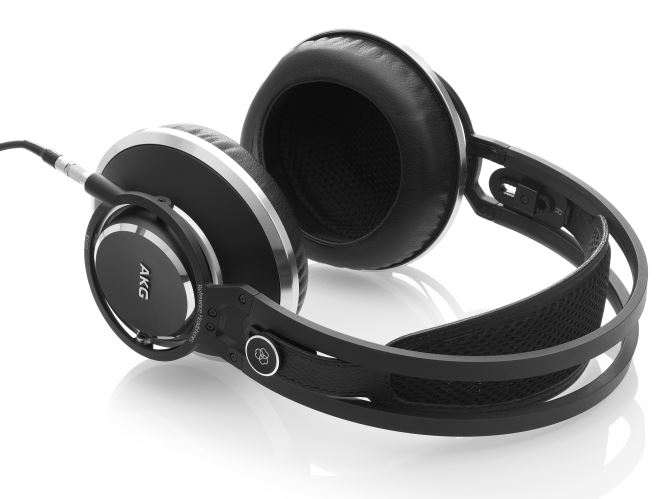 Cable
As you'd expect in this price tier, the cables that come with these headphones are removable. What we didn't expect to see was a standardized connector. Many brands are using their own proprietary connectors so that you have to buy their own cables. But AKG uses a mini-XLR cable. This move is well regarded by audiophiles, as they're able to choose their own cables. To top it off, XLR is one of the industry's most highly regarded standards, so you know you're going to get good sound quality.
The cable itself is very nice and thick. This is due to a combination of reasons. For starters, AKG used a very low impedance, high output cable that allows you to connect it to a variety of amplification sources.
Measuring 3 meters in length, this cable is long enough to be attached to any source, whether it be portable or located elsewhere in the studio. Although it comes fitted with a 3.5mm connector, there is an adapter provided that lets you convert it to a full-size connector used in some stereo equipment. The nice thing about this adapter is that it screws on directly to the cable, so there is no chance of it accidentally pulling off.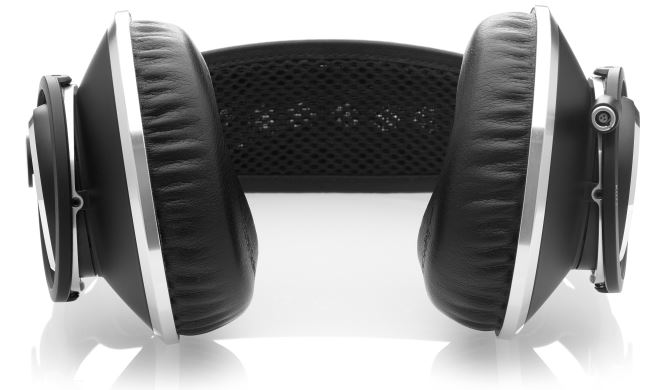 Sound Quality
Before we tried these on, we knew we were getting a whole lot of headphone. Inside of the oversized earcups, AKG is housing their patented dual-voice-coil drivers. This works just like a multi driver system would on a home speaker, allowing AKG to use two separately tuned magnetic fields to produce audio.
What's unique about this system is that it is easy to drive. Typically, the more advanced the driver the higher end amp you need to run it. But at 36 ohms, you could drive these headphones from a laptop if you wanted to.
But we knew that we'd need a decent amp to get the most out of these headphones, so we connected them to a high-end setup to see how they performed. Even though we had high expectations for these headphones, they still impressed us.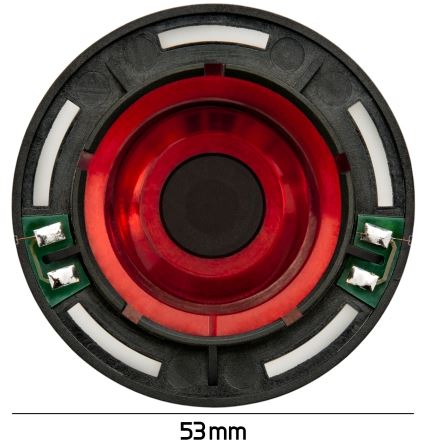 The first thing we noticed was how neutral they were. Like most studio headphones, they don't colorize or modify the sound in any way. But unlike most studio headphones, they didn't sound bland or conservative. They were lively and musical. There was very high levels of tonality, giving it a noticeably warm and engaging feel to them.
The bass was very well defined, perhaps slightly more so than the open back versions of these headphones. It wasn't boomy, but rather tightly controlled and precise. If you were to look at the response curve, you'd notice that there is a very slight elevation of the bass in the 80 to 100 khz. This helps the headphones have a warm feel to them, but shouldn't affect your studio mastering at all.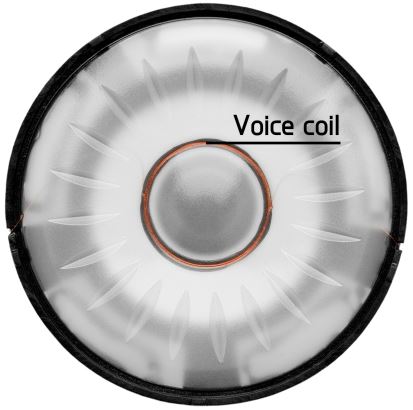 Where the treble is concerned, you can expect the same razor sharp clarity of other top tier headphones. But where the AKG's differed was in their attack. High tones felt more involved in the overall sound, as if they were cutting through the noise to gain presentation.
But our favorite part of the sound was the midrange. Vocals are presented in a forward, engaging manner. It gives the human elements of music a heightened sense of presentation, helping to draw you into the music.
Overall, the AKG K872 has all of the qualities you'd expect from a studio headphone. But they're much more than that. From what we've heard, they're the ultimate in portable audiophile quality. The K872 are engaging, and enjoyable to listen to. We can only give you one warning. If you plan to test these out, bring your wallet. Because we can guarantee that once you've heard them, you won't be happy to return to any other pair of headphones.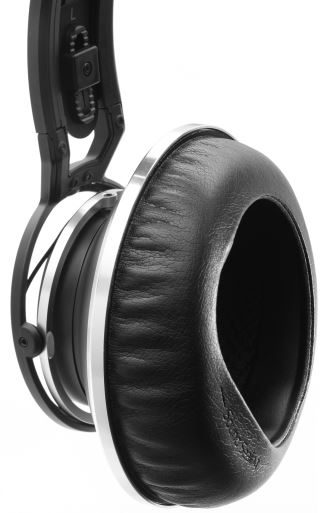 Comfort
These are the kind of headphones that you can see yourself spending long hours with. With this in mind, it's essential that they are comfortable and pleasant to wear. As is to be expected from a product of this caliber, AKG didn't skimp in this area.
The pads are made from "Protein leather" which is a combination of synthetic and natural fibers. Inside, they've been stuffed with memory foam. This means that, on your head, you have this natural organic feel. But thanks to the memory foam, there is no unnecessary pressure anywhere on your head. They do fit a little tighter than the open back models, but this allows them to keep a good seal.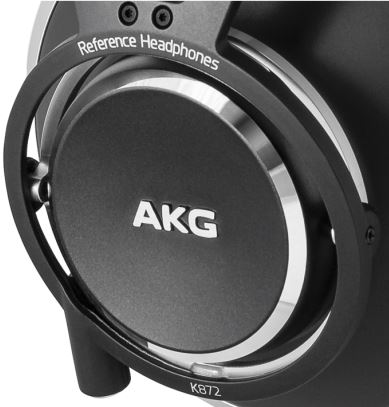 The leather head band is flexible and adjustable. Due to its width, very little pressure is applied to your head. Overall, these headphones aren't the lightest on the market. But the high-quality materials keep it feeling comfortable. These are the kinds of headphones we'd be willing to wear for many hours.
Disadvantages
If we had to pick one pair of headphones to live with for the rest of our lives, these would be them. There is very little to complain about in terms of build quality, sound quality, or features. Unfortunately, there is downsides to everything. And the downside to these headphones is the price. If you told your average consumer what they cost, they'd likely laugh at you. For audiophiles who want the best, these headphones may be worth it. But for some consumers, the price will be a tough pill to swallow.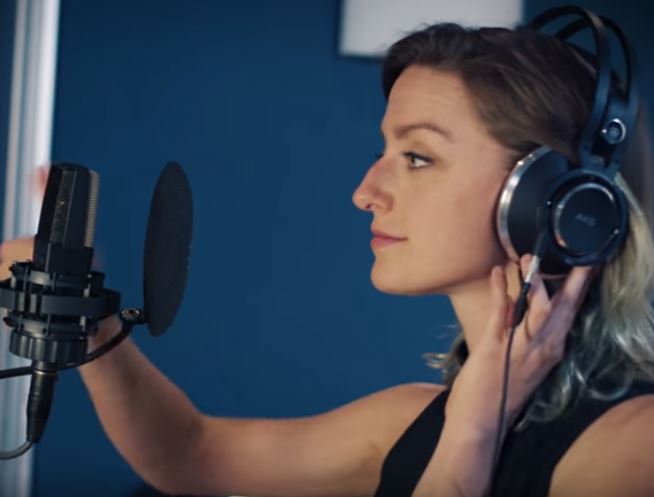 Final Verdict
If you're looking for the ultimate in audio, you've found it. The AKG Pro Audio K872 offer everything you could look for. They have studio accurate sound quality, letting you hear your songs exactly the way the artists intended. While these aren't the only studio headphone on the market, they do have one thing going for them:
They're fun to listen to.
We can't tell you how many dry sounding studio headphones we've come across. And we can't blame the manufacturers. If they want to be accurate, they can't modify the sound in any way. But what AKG has done is make a few subtle changes that enhance everything that makes your music great.
If you're not sold on the price, there are a few other options. The AKG N30 or N40 earbuds are a great introduction to the world of studio headphones. They still sound great, but come at an affordable price.
Alternately, you could consider something like the B&O Play H4 headphones, which offer premium audio at a price that is a little more affordable.