There are few things more frustrating than a dead car battery. You count on your car to work when it's time to go. Whether you're going to work, the grocery store, or a friend's house, that dead battery can really ruin your day. Instead of going about your business, you're now trying to fix your battery. One easy way to get back on the road is to keep a set of jumper cables handy. But jumper cables are only part of the equation. You still need some kind of power supply. In most cases, that means you're counting on a friendly stranger to help you out.
The alternative is to carry a portable jump starter or power bank. This way, you've got everything you need to get your car started back up. Even if you're stranded in the middle of nowhere, you don't have to wait around for a stranger. Of course, some of these tools are worth using, and others are less worthwhile. Thankfully, we're here to help you figure out which ones are worth your time and money.
Today, we'll be looking at the autowit SuperCap 2 Portable Jump Starter. This is an ultra-compact, capacitor-based jump starter. Because it doesn't have a built-in battery, it doesn't require constant recharging and maintenance. It also doesn't come with most of the safety concerns that are attendant to batteries. But does this mean you should run out and buy one? Let's take a closer look, and see what else it can do for you!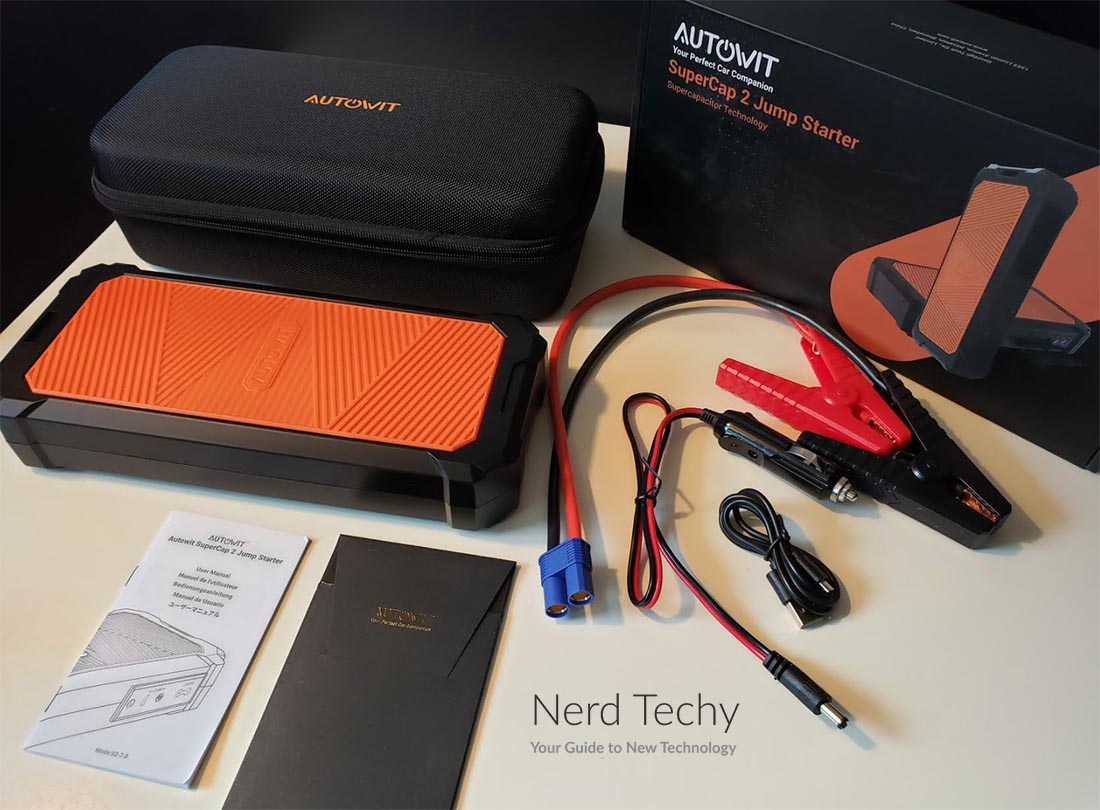 Design & Construction
The autowit SuperCap 2 Portable Jump Starter is an ultra-compact charger for your car or truck. It measures only 10.43 inches long, 4.52 inches wide, and 1.77 inches thick. You can stow it in your glove box, in a bed box, or even alongside your jack. At only 2.34 pounds, it's also fairly lightweight, so you don't have to struggle with it. This compact design is a major benefit, and makes the SuperCap 2 stand out from the competition. Most car jump starters are fairly bulky, which makes them a pain to use.
All of this is possible because the SuperCap 2 utilizes a capacitor system instead of an internal battery. This capacitor is exceptionally lightweight, compared to the several pounds that a comparable battery would weigh. In addition, capacitors are safer than batteries. Whereas batteries can swell, crack, or explode due to heat, capacitors will be just fine. In other words, you don't have to worry about leaving your car parked in the sun in summertime. Your capacitor isn't going to get damaged because it overheated.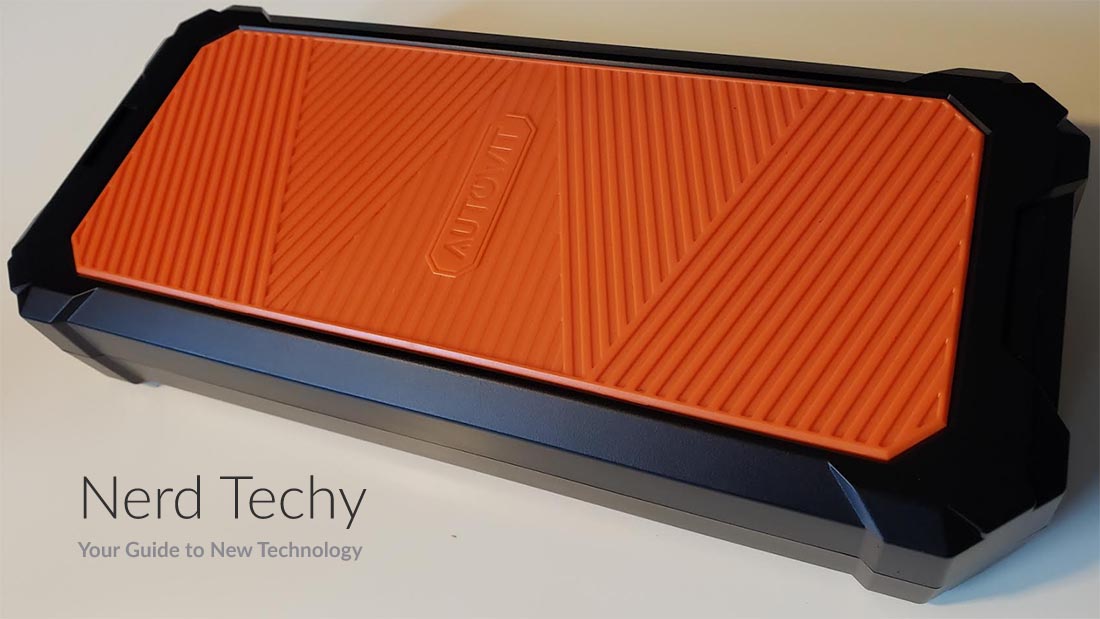 The case itself is constructed from injection-molded plastic, with rubbery padding on both sides. The case is black in color, and has a satin finish that's easy to keep clean. The padding is orange, providing high visibility so the charger is easy to find in the dark. Towards the top, there's a small LCD display that provides basic information. When the SuperCap 2 is activated, you'll see the voltage as well as the total charge percentage.
Towards one corner of the unit, you'll find a rubber plug that covers the inputs and outputs. There's a Micro USB input, a 12-volt DC input, and an output for your jumper cables. There's also a simple power button for activating the capacitor. The kit includes a 12-volt charge cable for your car's cigarette outlet, along with alligator clips for jumping. There's also a convenient carrying case. It's black plastic, with room for the capacitor, cables, and manual. This makes the SuperCap 2 convenient to store, no matter what kind of car you're driving.
The entire kit comes covered by autowit's 1-year warranty. In general, electronics will either fail early on or not at all, so this should be more than good enough. If your capacitor is still working after a year, chances are that it will last for a decade or more.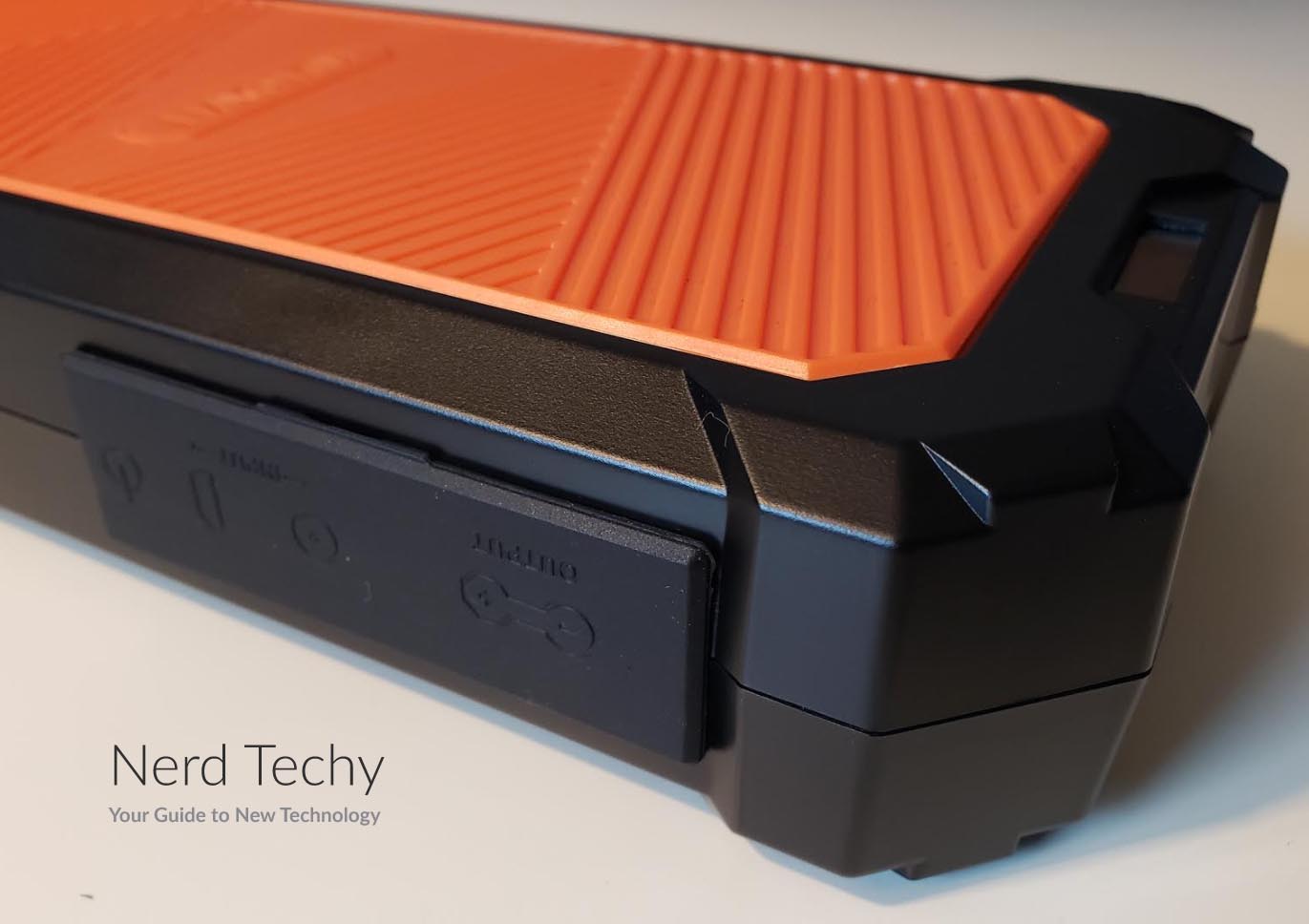 How it's Used
So, how does a capacitor charger work differently than a battery-powered charger? To understand, it helps if you first understand how electricity works. Instead of electricity flowing through a wire, imagine water flowing through a pipe. The water pressure would be analogous to voltage. The volume of water would be analogous to amperage (amps). The combination of those two factors, the total power, would be analogous to watts. To start a car engine, you don't need terribly high voltage. 12 volts is more than enough, in theory. But you do need a lot of amps.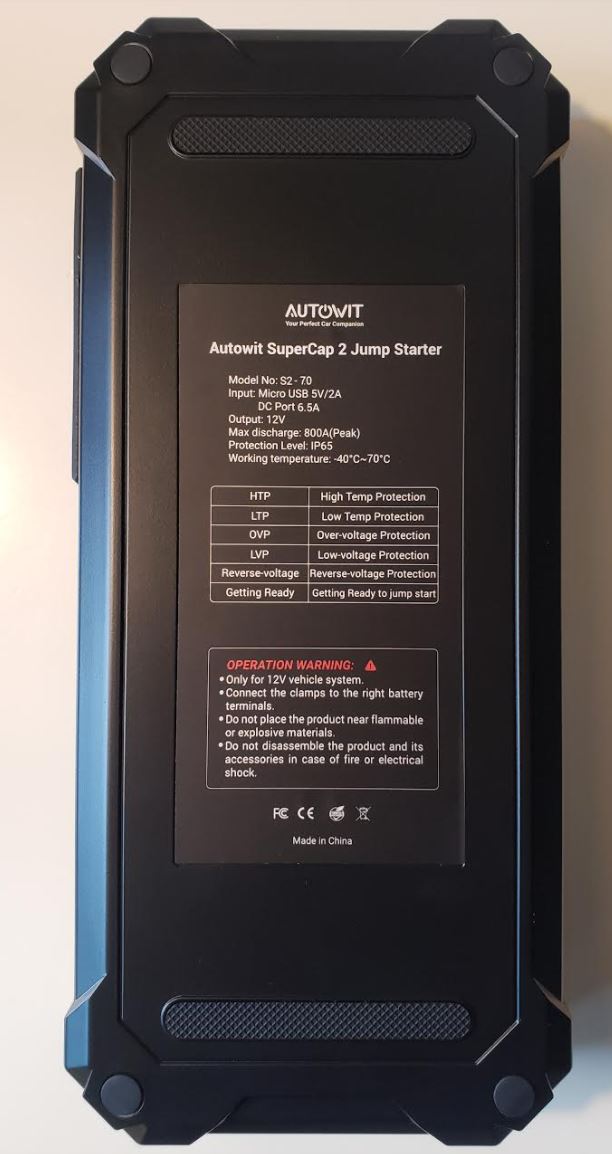 The theory behind a capacitor jump starter is simple. When your car battery dies, it almost never runs completely down to zero. Usually, there's still some charge, just not enough to start your engine. Again, think of our water pipe example. There's still some water moving through the pipe, but there's not very much of it. A capacitor gathers up that trickle charge over the course of a few minutes. Then, when it's activated, it releases a rush of high-amperage power that starts your engine. Once your engine is going, your car's alternator will recharge your car battery.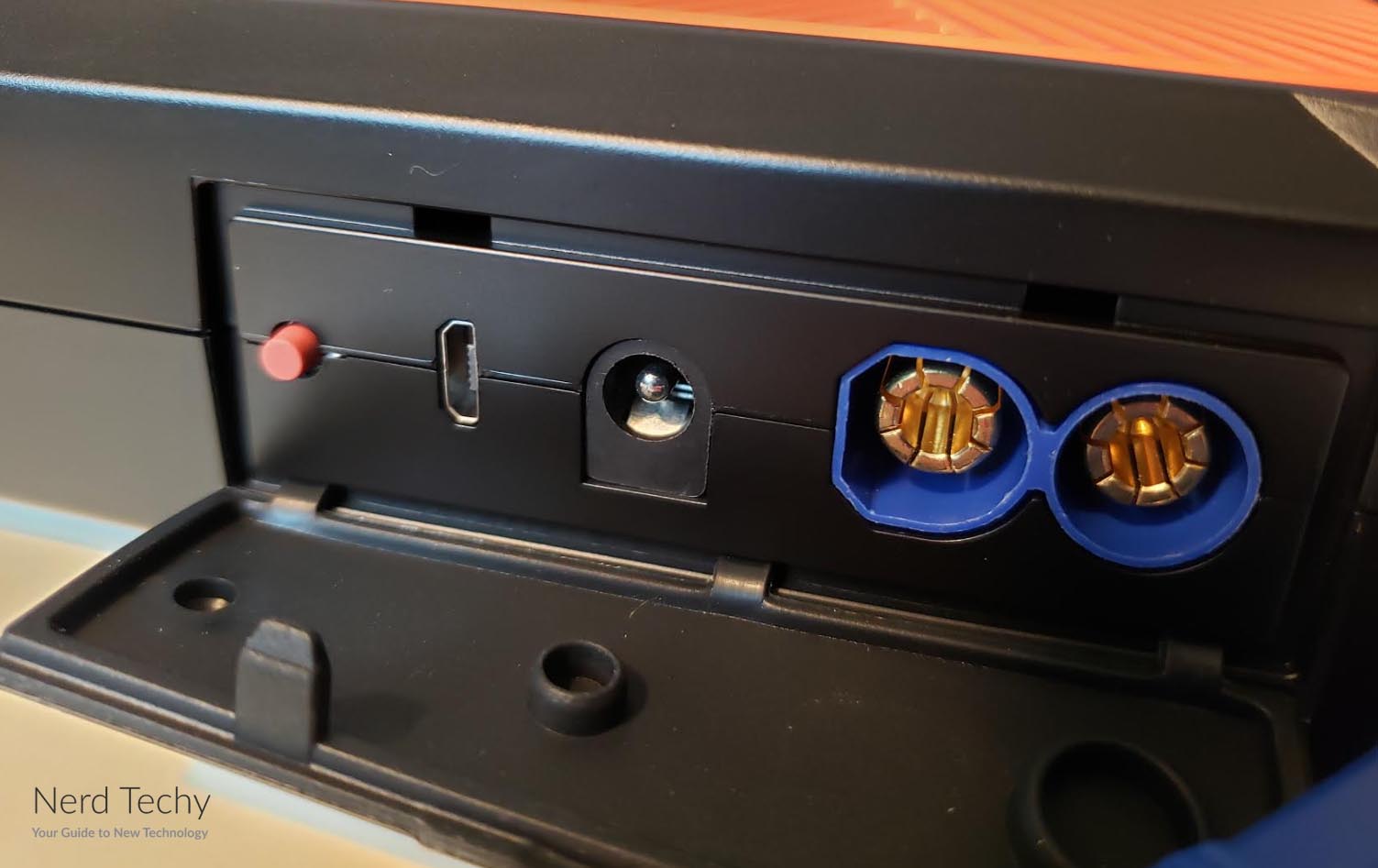 There are three different ways to gather the power you need. The first is to simply use the contacts on your car's battery. This is usually the easiest method, since you're going under the hood anyway, and it takes about 3 minutes. Alternatively, you can draw power from your car's cigarette lighter, which takes about five minutes. If your battery is completely dead, you're still not out of options. You can use a USB power bank, or charge the capacitor from the battery of another car. This shouldn't often be necessary. But it's good to know that there's a backup option if your battery is totally drained.
Regardless of how you power up the capacitor, a buzzer will sound when your capacitor is fully charged. At that point, you're ready to connect to your car's battery. Press the power button, and a 10-second countdown will start. This gives you enough time to get around to the front of your car and start your engine.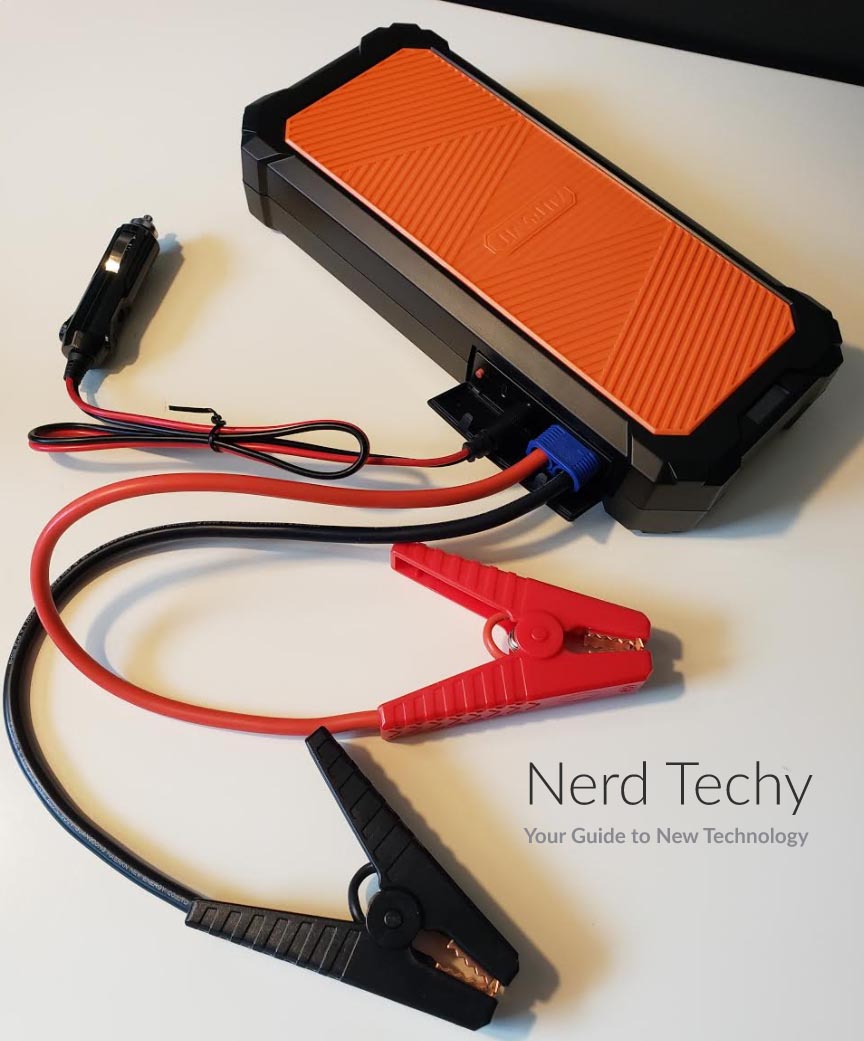 With that in mind, the SuperCap 2 is only a charger. It doesn't work as a power bank, nor does it have any other built-in gadgets. If you're used to modern manufacturers packing their products full of features, you might be disappointed. But that's just the nature of a capacitor-driven device. Without a built-in battery, there's no point to having a flashlight or USB charging port.
That said, there are plenty of other options if you prefer a more traditional power bank. For instance, the Jumpi jumpstarter is a very popular option. Not only will it charge your car battery, but it also functions as a power bank and a vacuum. Another popular alternative is the Tacklife KP200. The KP200 is similar to the Jumpi in that it also works as a power bank. But instead of a vacuum, it sports a built-in flashlight for roadside emergencies.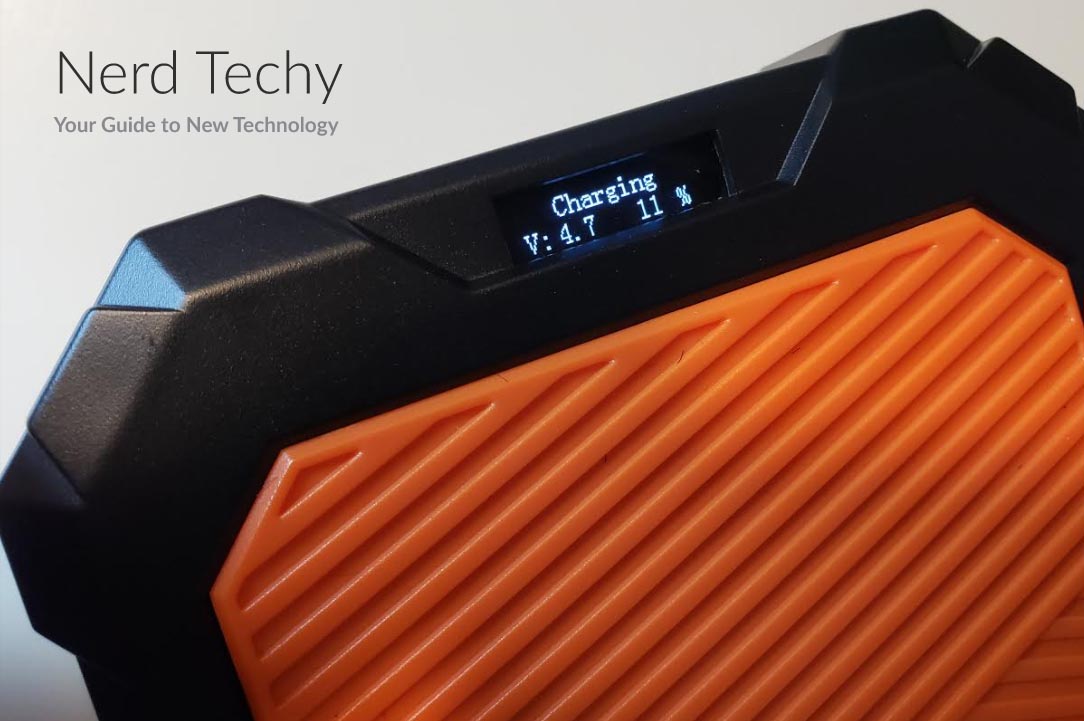 Jump Starting Performance
The SuperCap 2 has a maximum peak current of 800 amps. This is sufficient to start virtually any vehicle on the road. In gas cars and trucks, it can start up to a 7.0-liter engine, which is enough for any consumer vehicle. In diesel vehicles, you can start a motor of up to 4 liters. This won't be enough for the biggest trucks, but it's more than enough for anything else. As for motorcycles, boats, tractors, and scooters, you'll have way more juice than you need.
The main limitation you're going to deal with is the way the SuperCap 2 works. Because it releases a small amount of power in a high-amperage current, you don't have long to start your engine. In all, you'll have about a four or five second window, depending on how well the capacitor is changed. This means you have to follow the instructions carefully, and turn your key when the buzzer sounds. As long as you do that, you'll be just fine. But if you're not able to turn the key for some reason, you have to recharge the SuperCap.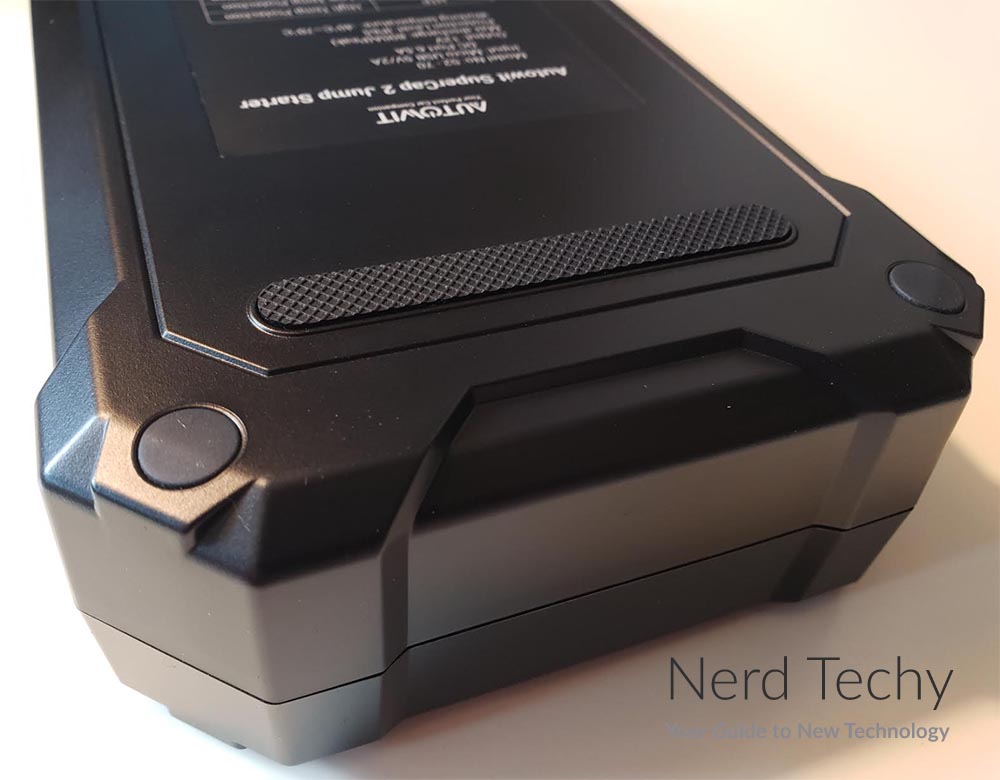 In terms of environmental performance, you won't have any concerns. The SuerCap 2 will work down to 40 degrees below zero. Unless you're working the oil fields in Alaska, you're never going to see anything that cold. At the high end the scale, it will work up to 158 degrees. Even if it's been sitting in your car in a parking lot in summer, it will still work. The internal capacitor comes with a 10-year life expectancy. You'll have a new car before you need to replace your jump starter.
Final Verdict
As you can see, the SuperCap 2 brings a lot of value to the table. The most obvious benefit is just how small and portable it is. This makes it ideal even if you don't have a lot of storage space. And let's face it, even if you have a large vehicle, storage space is always at a premium. If you can keep your charger behind your seat instead of in the trunk, that's more room for transport.
Of course, we should acknowledge the elephant in the room. The SuperCap 2's capacitor-based design means that it's only useful as a jump starter. It won't charge your phone battery, and there are no extra built-in widgets. But if all you need is a jump starter, you're looking at one of the more powerful options on the market. With 800 amps of peak current, the SuperCap 2 can start pretty much anything.
Another thing we liked about the SuperCap 2 is the fact that there are many ways to charge it. Ideally, your car battery will still have a trickle charge. But even if it doesn't, you'll have other ways to charge the SuperCap 2. All in all, you're looking at an excellent option if all you need is a straightforward jump starter.
Meet Derek, "TechGuru," a 34-year-old technology enthusiast with a deep passion for tech innovations. With extensive experience, he specializes in gaming hardware and software, and has expertise in gadgets, custom PCs, and audio.
Besides writing about tech and reviewing new products, Derek enjoys traveling, hiking, and photography. Committed to keeping up with the latest industry trends, he aims to guide readers in making informed tech decisions.