A few years back, if you said "mobile gaming", you meant Candy Crush or something similar. These kind of lightweight games are one way to while away a few minutes. But they're a distinctly "mobile" type of game. You wouldn't pay $60 to play Candy Crush on your PlayStation like you would for a AAA game.
But mobile gaming is quickly turning into a more and more "legitimate" pursuit. There are two main reasons for this. First off, as everyone knows, smartphones are getting more powerful by the day. With bigger displays and more powerful hardware, they can now handle some more complex games. More importantly, game streaming services like Xbox Game Pass Ultimate allow you to play on any device. Because the actual processing is done in the cloud, your phone is basically a display and controller.
Even as AAA games have made their way into the mobile landscape, phones themselves remain rectangular and blocky. They also don't typically have a full array of buttons like a game controller will. As a result, mobile gaming typically requires radically slimmed-down controls or an external controller. The GameSir X2 Type-C Mobile Gaming Controller is neither. Instead, it's an oversized grip that attaches to your phone. Once your phone is locked in, you can play games just as you would with a regular controller. This is certainly an eye-catching concept, but how well does it work in practice? Let's take a closer look, and see how the X2 performs in its natural habitat.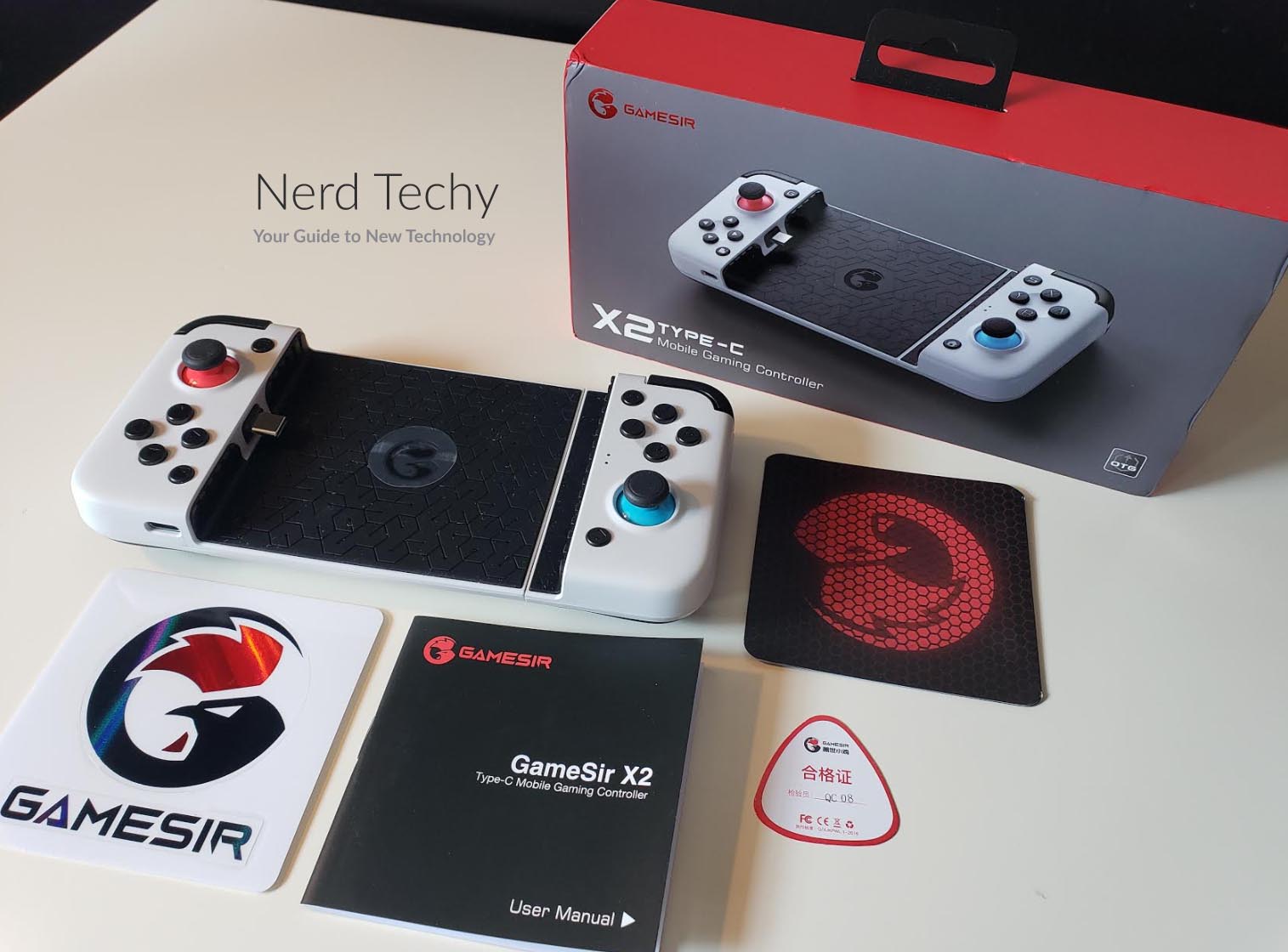 Design and Durability
When it comes to mobile game controllers, there are three general varieties. One is a simple external Bluetooth controller. Another is a controller with a phone mount. A third is a specialized housing that turns your phone into a controller. The GameSir X2 Type-C Mobile Gaming Controller is part of the last category. It's a rectangular case with a sliding design that can accommodate most modern smartphones.
The shape of the controller is actually reminiscent of a Switch controller, with a split design. There's a single thumb stick on each side, along with a set of four buttons. The buttons on the right have a traditional A-B-X-Y configuration, while those on the left are directional. There are also start and home buttons, as well as a couple of specialized buttons. All the buttons feel comfortable to the touch, with smooth and responsive operation. The buttons are rated for 3 million presses, which means they'll last until long after your phone is obsolete. We also enjoyed the feel of the E-sport grade thumb sticks, which are similarly durable.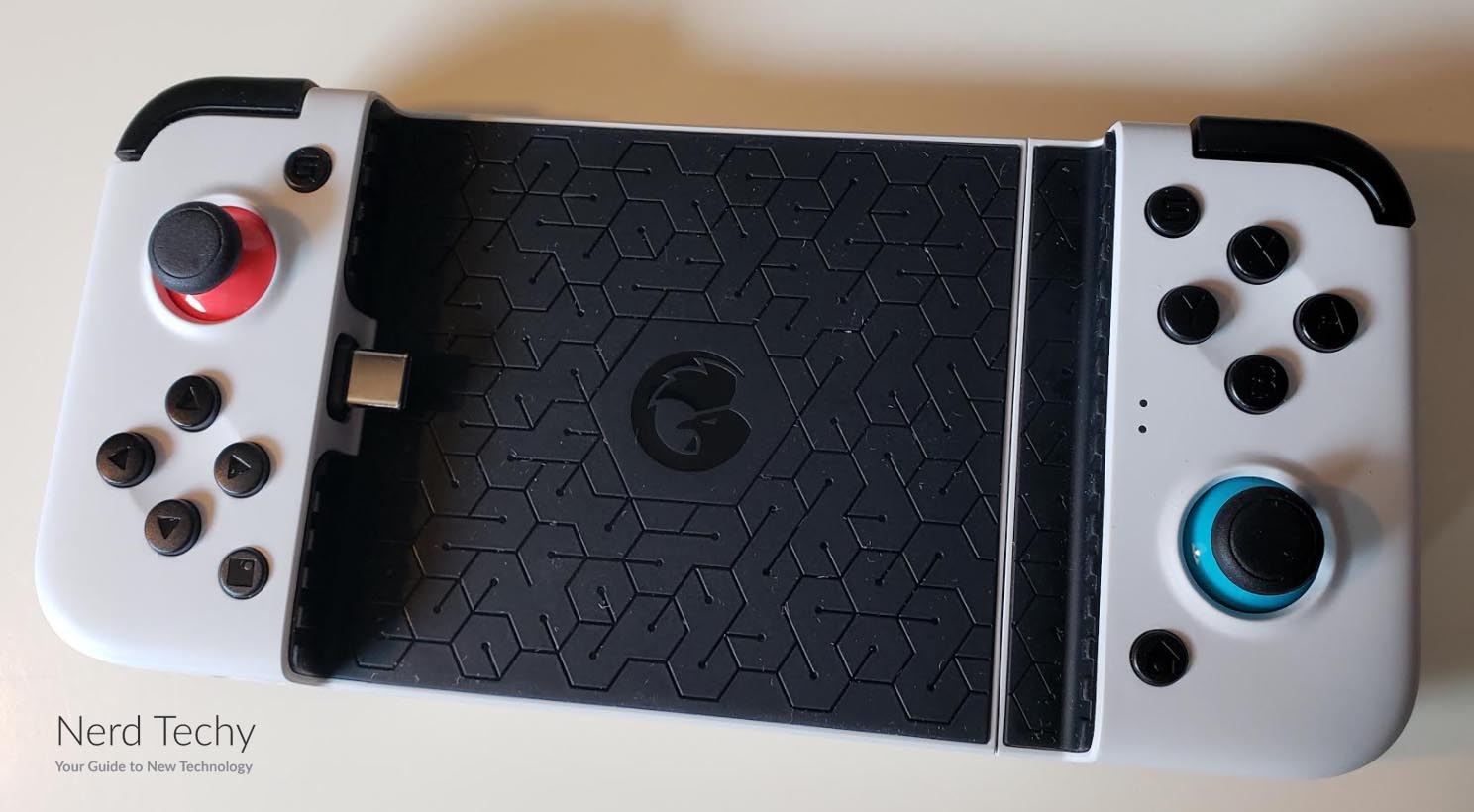 Both sides of the controller are slightly curved at the outside, and fatter towards the base. This makes them comfortable to grip compared to a plain rectangle. Still, if you have larger hands, the design will still feel a bit cramped. Considering the size of device we're talking about, that's disappointing, but tough to avoid. There are some soft rubber grips, though, which makes the controller comfortable to hold. There are also triggers, which come with the same 3 million press rating as the ordinary buttons.
The controller case is constructed from ABS plastic, with a rigid polycarbonate frame. As a result, it's quite durable, on par with any controller from one of the major consoles. In between the two sides of the frame, there's a recess where your phone sits. If it looks small at first, don't be worried. It's spring-loaded, and it's designed to grip your phone securely. It will fully extend to accommodate phones of up to 167mm. This is enough even for the massive Samsung Galaxy S8 or S10+.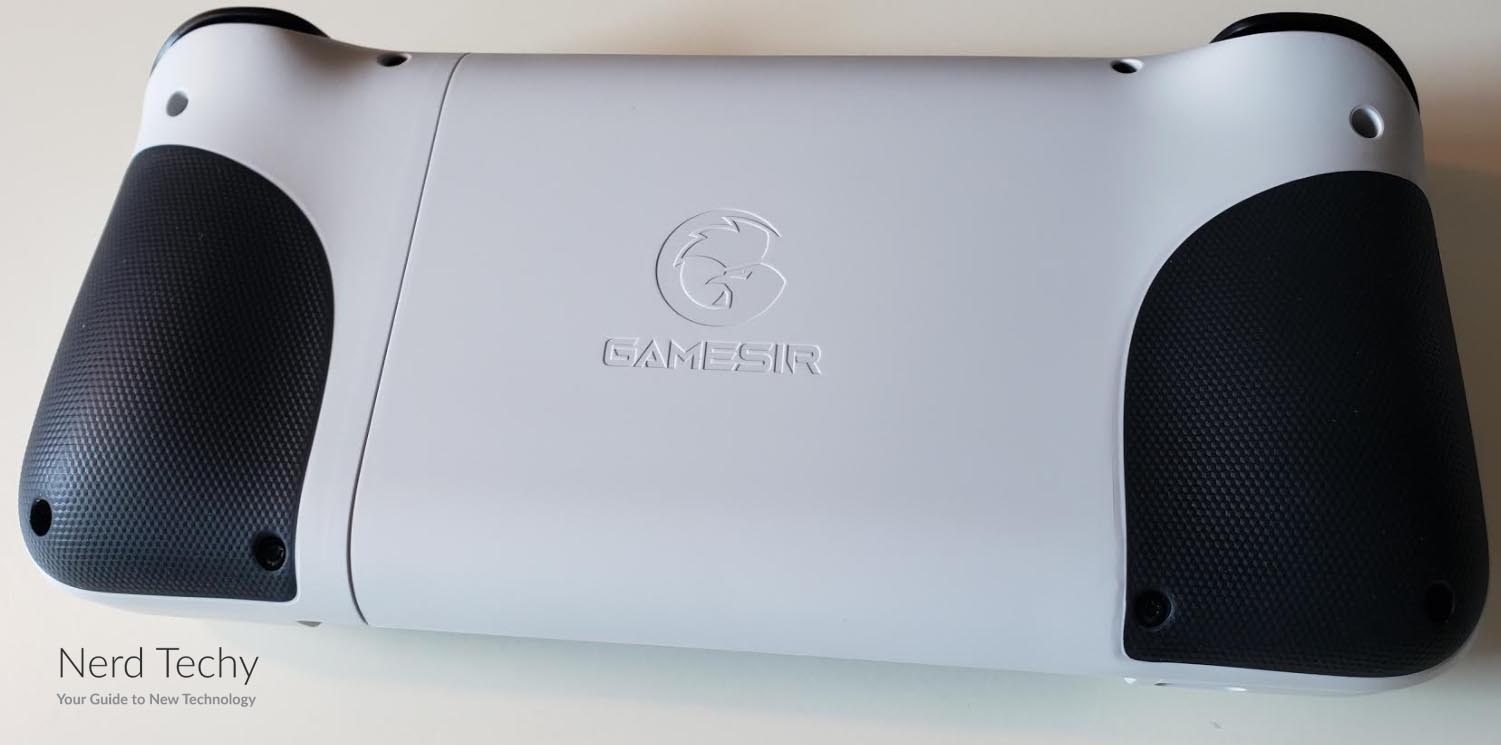 When you insert your phone, you first plug it into the USB Type-C plug on the left controller. Next, you let the right controller clamp down securely. Both sides are padded, so you don't have to worry that you're going to cause any damage to your phone. The grips also don't fully enclose the back of your phone. This is intentional, since it allows for enough air flow to keep your phone nice and cool while you're playing.
The design itself is attractive. The bulk of the X2 controller is white, with black bumpers and buttons. There are also black highlights on the padding on the underside of the unit. The left and right thumb sticks are ringed with red and blue respectively, providing a splash of color. Obviously, cosmetics are only a secondary concern, but the X2 is a good looking controller.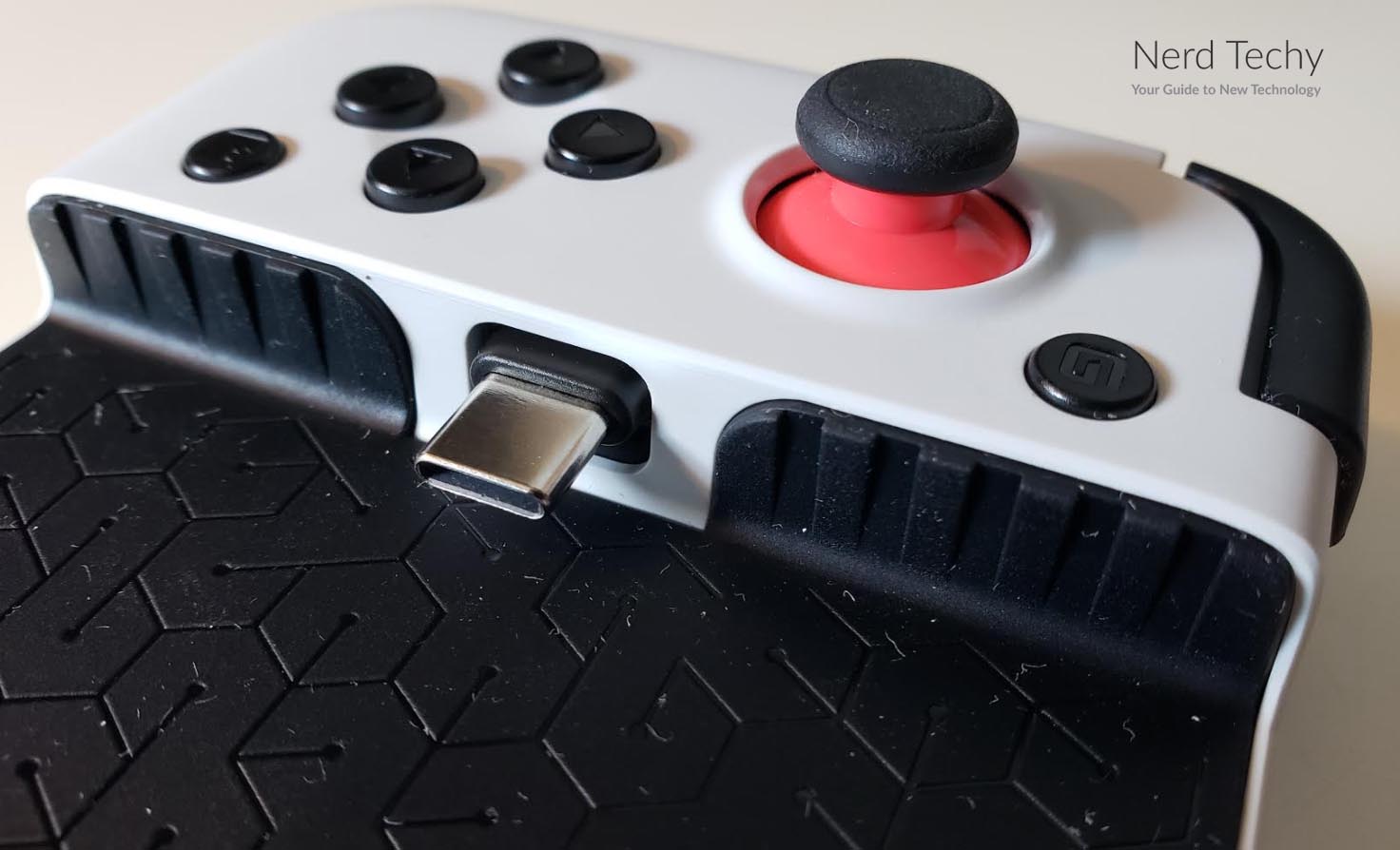 As you can probably tell, the GameSir X2 is designed to provide a full array of controls. This makes it a great choice for the modern mobile gamer. But if you're using the mobile version of many games, you can play by tapping the screen. In that case, a mechanical controller might be more appropriate for your needs. The GameSir F4 Falcon is a nifty, collapsible controller that's perfect for this kind of game.
Power and Compatibility
The GameSir X2 doesn't have its own battery. Instead, it's designed to run off your smartphone's power. At first glance, this seems like a terrible idea. Don't game controllers use a lot of power? In many cases, they do. But the vast majority of that power is used to power the controllers' Bluetooth chips. The X2, on the other hand, is simply able to communicate by wire. This drastically reduces the amount of battery required for operation. In fact, in a single hour, the average player will only burn through 2mAh of battery. This can vary somewhat depending on how furiously you're hitting buttons.
But no matter how you cut it, the power usage is miniscule. You're looking at a 0.06% drop in battery performance, which may as well be zero. In fact, your phone would actually use more power communicating with a traditional Bluetooth controller.
On the downside, the X2 is only compatible with Android phones. It won't work with iOS, and there's not even an app in the Apple Store. Moreover, it's only compatible with newer Android phones that utilize USB Type-C. If your phone charges via Micro USB, it's not going to work. We still like the easy operation on newer Android phones. But it would have been nice to have a Bluetooth option for wider compatibility. On the other hand, that would require an internal battery, which would be a major design change.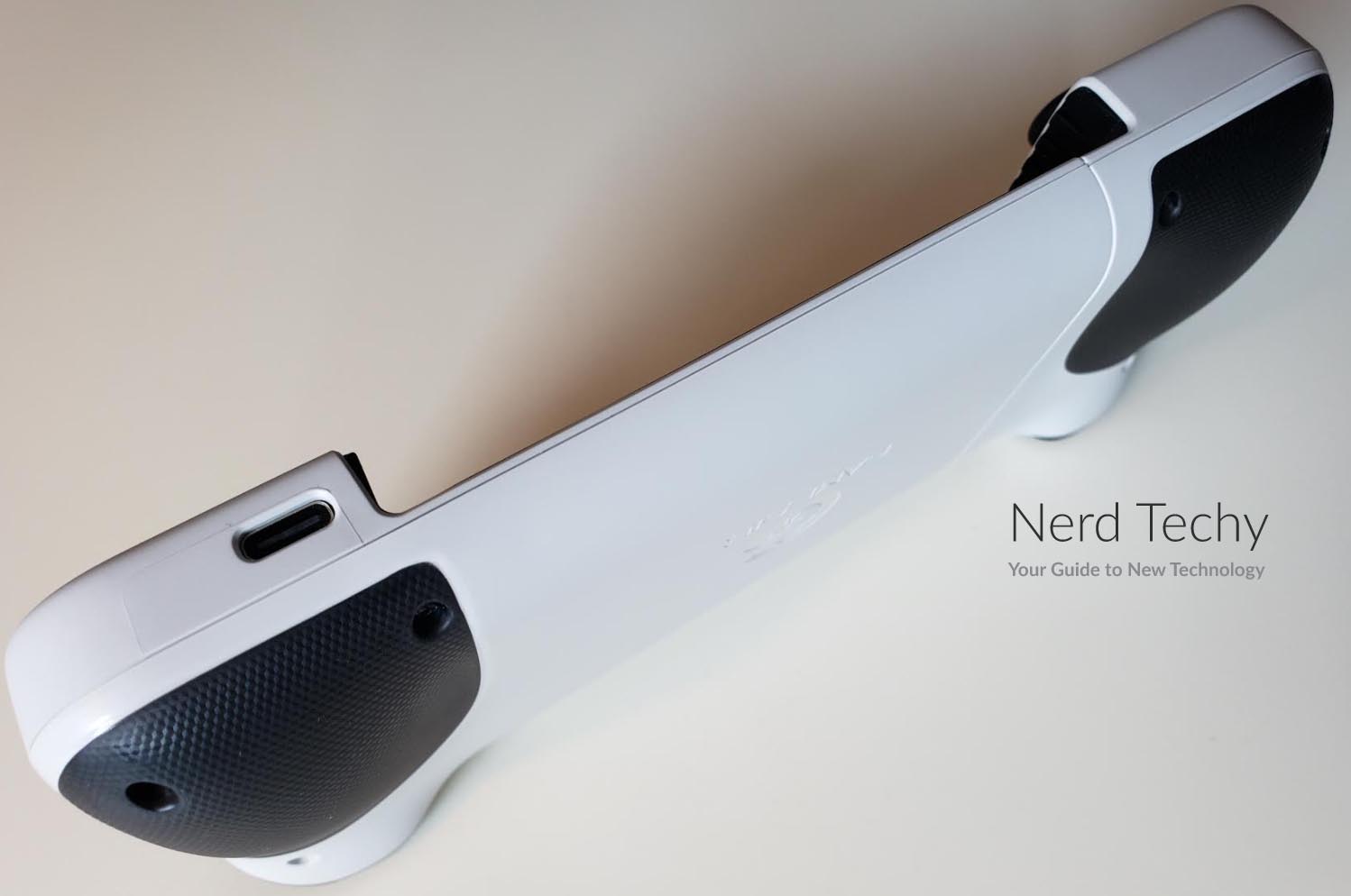 That said, GameSir makes plenty of mobile gaming controllers. If the X2 won't work for you, there are plenty that will. For instance, the GameSir T4 Pro is a great traditional Bluetooth controller for Android, iOS, or PC. For hardcore Apple fans, they even make the GameSir i3, which is a specialized controller case just for iPhones.
Features and Functionality
The main advantage of the GameSir X2 is its wired design. At first, this might be counterintuitive. Isn't just about everything in tech going wireless these days? For most purposes, yes. But wireless technology is only preferable because it's convenient not to need a wire. It isn't actually "fast." To be fair, "fast" is relative. The controllers on the Xbox One and PlayStation 4, for instance, have only about 4-8 milliseconds of lag.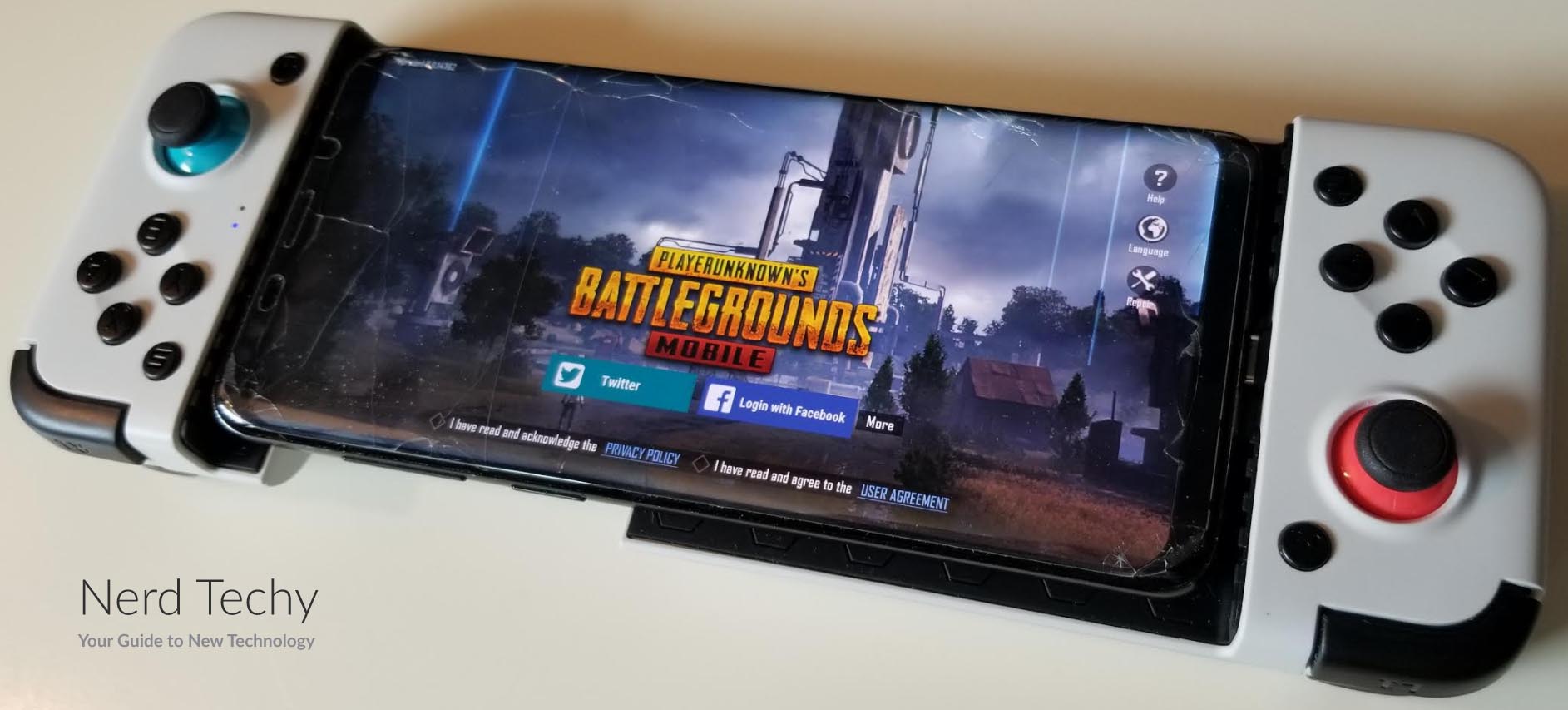 To be fair, this is an incredibly short amount of time. You'll never even notice that your controller is lagging. But in a competitive multiplayer match, 4-8 milliseconds can make a huge difference. This is particularly true for realistic shooters, where the fastest player on the trigger wins a one-on-one matchup. By using a wired controller, you're cutting this extra latency out of the loop. Will the X2 turn a total novice into a pro gamer? Of course not. But between two players of similar skill, the one with the least lag will tend to win.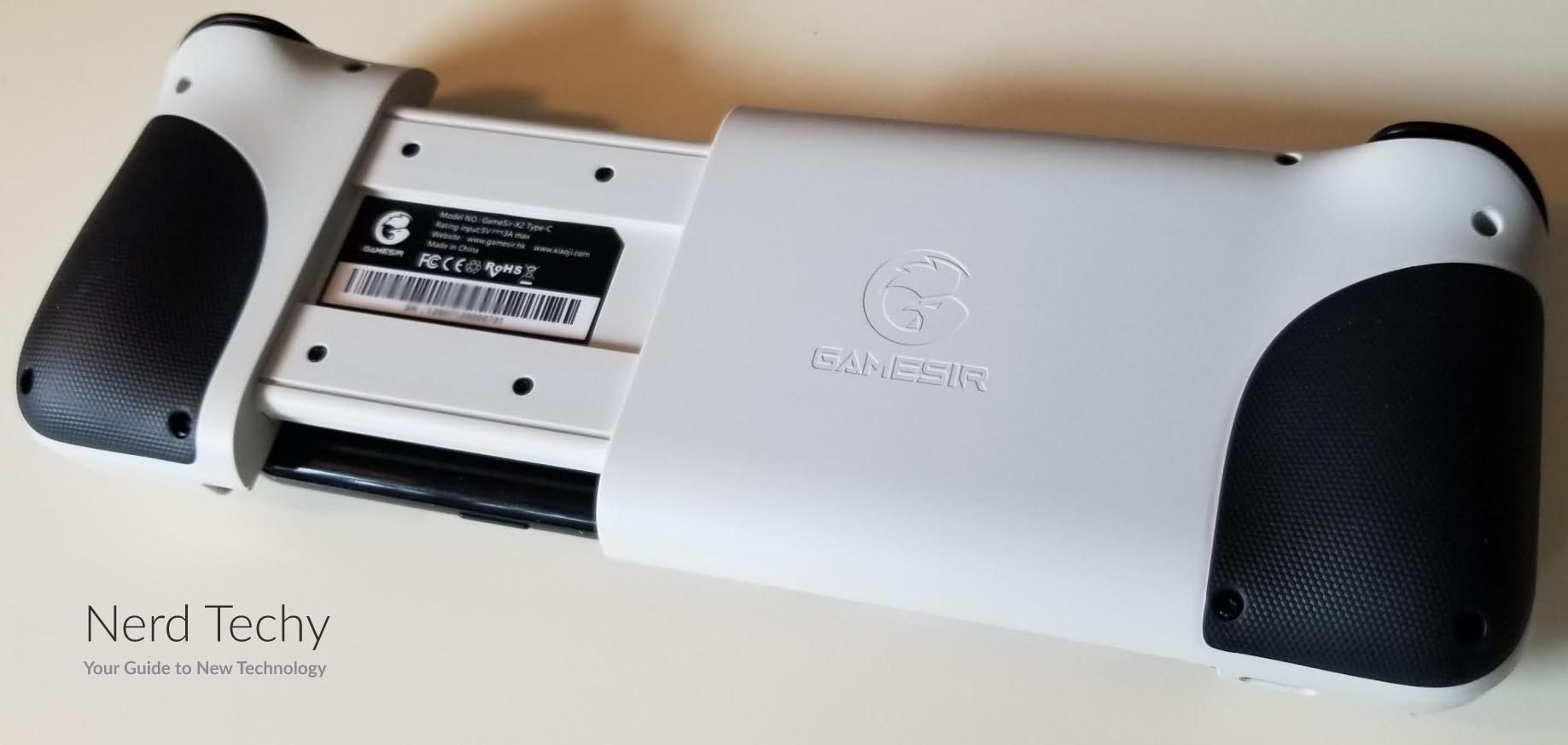 Of course, this depends on you being able to reliably plug in your phone. When you first look at the X2, this might look difficult. It seems like you'd have to hold the controller open and insert your phone at the same time. Either you have three hands, or you're going to damage the USB Type-C plug, right? GameSir's engineers anticipated this issue. Rather than being fixed, the USB Type-C plug can rotate 51 degrees. This allows you to plug your phone in before it's fully inserted in the controller. Once that's done, you can pull the sides of the controller apart and let your phone drop in.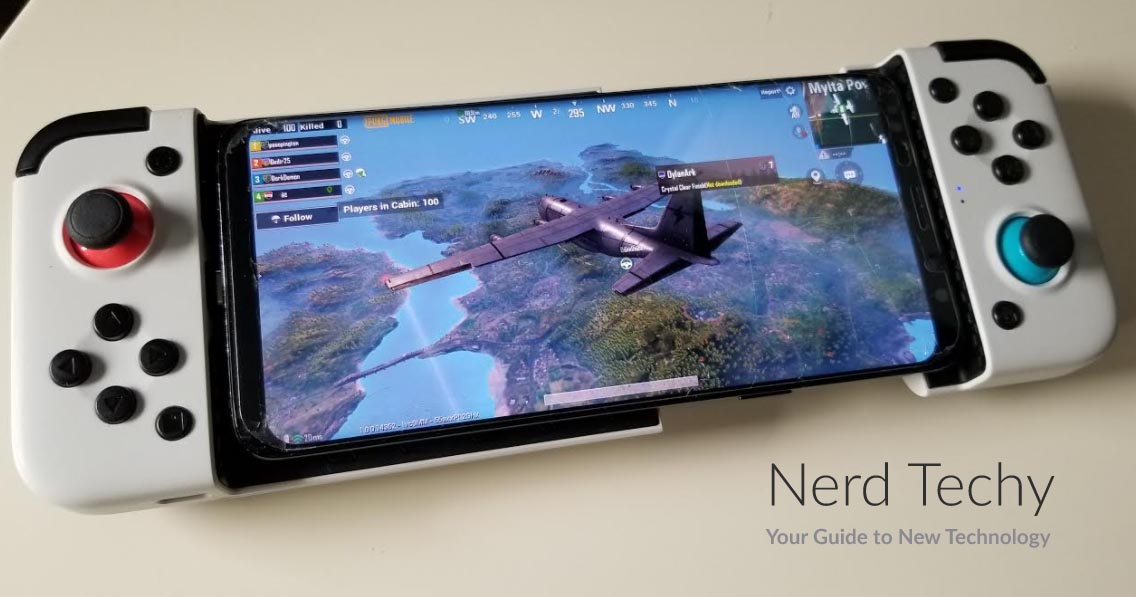 One other nifty feature of the X2 is the dedicated screenshot button. For many players, this may not provide much value. But if you love to grab epic screenshots, it's a game saver. Instead of fumbling around for shortcuts or trying to navigate a menu in split-seconds, it's a one-tap operation. After playing with the X2, we're wondering why ordinary console controllers don't provide this function.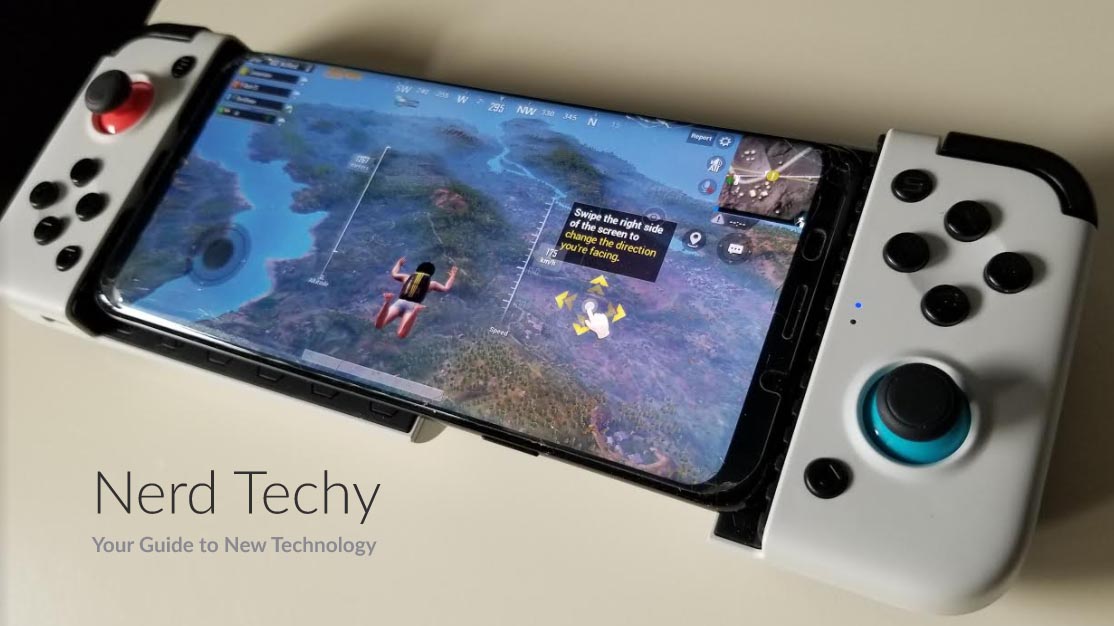 Final Verdict
The GameSir X2 is one of the more innovative mobile game controllers on the market. Rather than stick to the treaded path, GameSir has created a unique design that cradles your phone while you play. The wired design is its main strength, since it allows for minimal lag. It's also the X2's greatest weakness, cine you can only play with Android phones with USB Type-C ports. That said, there are plenty of Bluetooth controllers on the market, and that's not what the X2 is about.
The clamping design allows for plenty of air flow, so you don't have to worry about your phone overheating. It's also very well padded, so your phone case won't easily get scratched. Not only that, but the case is attractive to look at. The simple, two-tone design is easy on the eyes, while the highlighted joysticks are a nice touch. We would have liked to see a slightly fatter design for bigger hands. Then again, that would make the X2 bulkier. For most people, the small size and convenience will make up for the slightly cramped controls.