When you're playing a game, a good control scheme is essential. It's where the rubber meets the road. A low quality controller can cause a number of issues. On one level, there's the matter of pure comfort. The wrong controller can cause your hands to cramp up, or can force them into uncomfortable positions. This is particularly true for mobile games. A smartphone is designed for texting. The shape and size just isn't suited for an hours-long gaming session! Another issue is accuracy. If your buttons are all jammed together, or aren't well laid out, you're liable to hit the wrong ones. You can be a top-tier gamer with a great understanding of the game, and still play like a total noob.
A well-designed controller can help you avoid both of these issues. You can comfortably play for hours on end, and you'll always click the button you meant to. But the market is full of third-party controllers, and not all of them are up to par. One way to ensure that you're getting a quality controller is to go with a well-regarded manufacturer. This isn't foolproof, but it's better than taking a shot in the dark. GameSir is one of the most well-regarded controller manufacturers out there. They produce mouse/keyboard combos, mobile controllers, and even gaming smartphone cases.
Today, we'll be reviewing the GameSir T4 Pro Multi-platform Game Controller. This controller is built like a console controller, but is designed for PCs, Macs, Android systems, and smartphones. It even works with the Nintendo Switch. But is it worth your hard-earned money? Or should you give it a hard pass, and look for something else? We're going to take a look at all the features and functions. We'll look at connectivity, battery life, and, of course, the physical construction and design. After that, we'll be able to render a final verdict. Let's get started!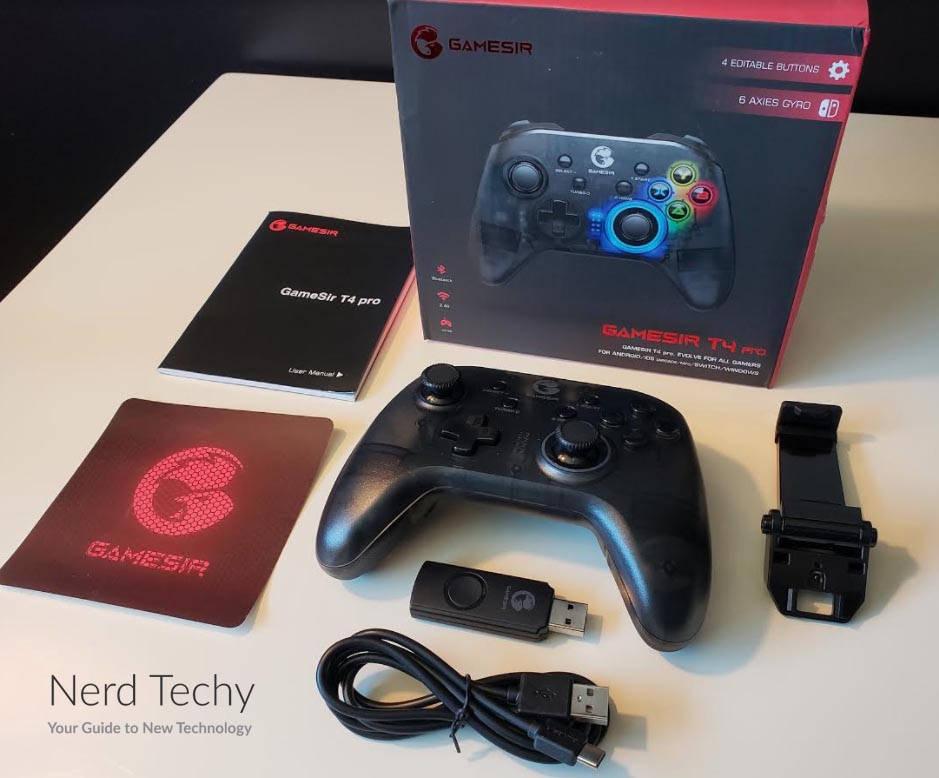 Design and Durability
At first, the GameSir T4 Pro Multi-platform Game Controller looks much like an Xbox One controller. This is understandable. Say what you want about the relative benefits of an Xbox One or PlayStation 4. But the Xbox One controller is easily the best-reviewed console controller of the generation. For one thing, you're looking at a large, comfortable grip. The edges of the controller are curved to conform with your hands, allowing for hours of cramp-free gaming. Moreover, the thumbsticks are offset. Your left thumbstick is positioned high up for constant use, while the right thumbstick is a bit lower. This makes room for the A, B, X, and Y buttons to be easy to reach.
However, at a closer glance, there are a few tweaks that make the T4 Pro different. To begin with, there's a turbo button. To some, this may seem like an unnecessary retro feature. But it's a great benefit if you're playing a game where rapid-fire button taps are a necessary part of the experience. Another difference is that the triggers have better weighting. Instead of the resistance intensifying as you squeeze tighter, the resistance is even throughout. This is great for driving games, where you want to apply and release the throttle with the smoothest motion possible. It's even useful for shooters, since there's plenty of resistance at the start of the trigger pull.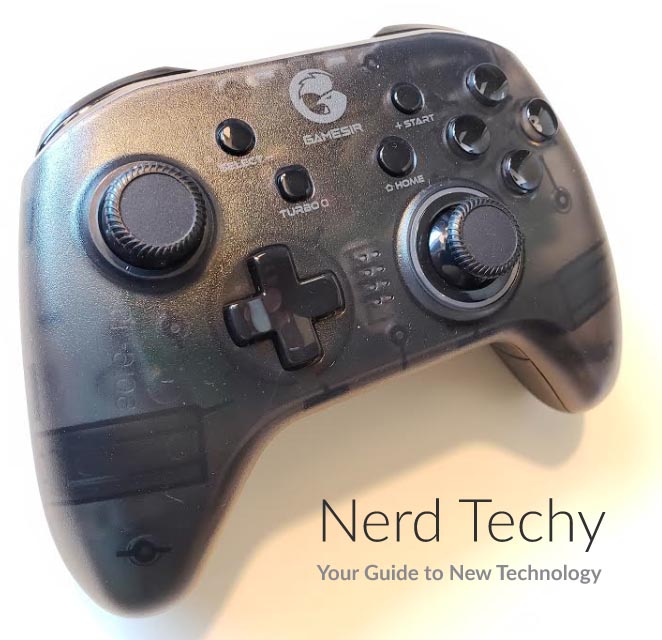 The most significant improvement isn't on the top of the controller. It's on the underside, where your ring and pinky fingers rest at the bottom of the grip. These buttons – labeled "M1" through "M4" – are fully programmable. Regardless of what game system you're using, you can use them to perform any function you desire.
The last improvement isn't even visible. Instead, you have to use the controller to appreciate it. The internal rumble motors are asymmetrical. Instead of an even rumble throughout the controller, it shifts from side to side. How well this function works depends on whether your game system supports it. That said, it allows for better feedback in racing games. For instance, if your right wheel is running off the track, the right side of the controller will rumble. This is a great feature for the Nintendo Switch, which already has two separate controllers. For other systems, your mileage may vary depending on what game you're playing.
The controller shell is constructed from transparent ABS plastic. This plastic allows for some gorgeous backlighting, as well as visibility of the internal components. It looks really sharp, particularly when you're playing in the dark. The downside is that the transparent plastic isn't terribly durable. It can crack if it's dropped on a hard surface, which can really put a damper on your game session. This is disappointing, since people have been making tough, durable controllers for decades. We would have gladly sacrificed the colorful backlights for a more rugged design. That said, if you love backlights, you'll love the look. The brightness is even adjustable to accommodate a variety of lighting conditions.
In addition to the controller itself, you get a detachable mobile bracket. The bracket isn't particularly tough, but it gets the job done. It can be adjusted to fit almost any mobile phone, and the angle is also adjustable. You can enjoy your favorite mobile games as if you were playing on a handheld system. In and of itself, this is by no means a reason to buy the controller. But if you're on the fence, it's an excellent bonus feature.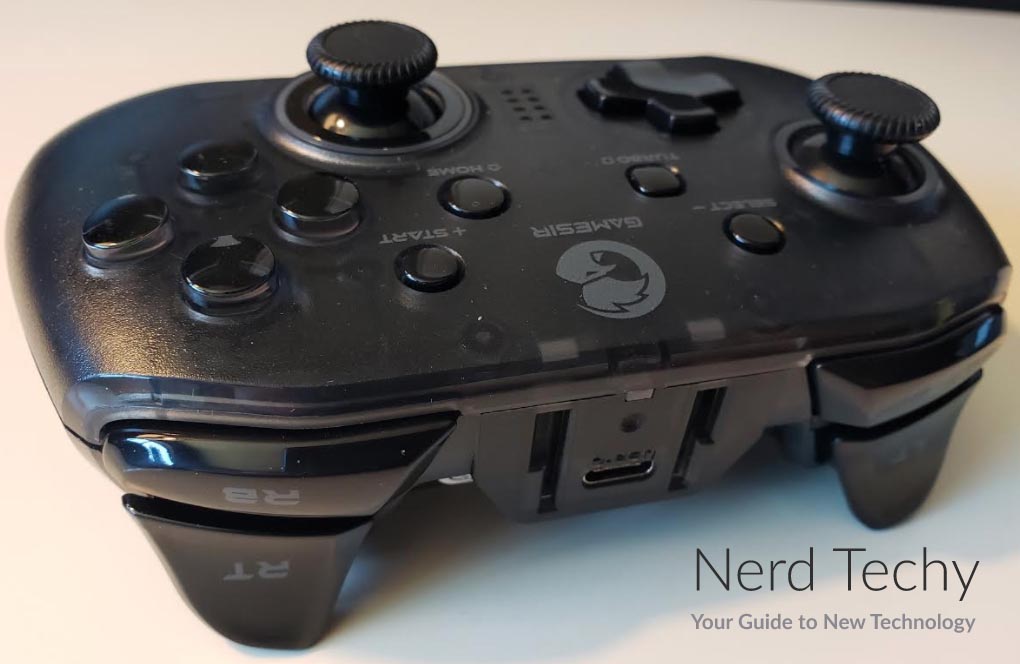 Power and Charging
How you connect the T4 Pro will depend on what kind of system you're using. On PC or Android, you can connect via USB Type-C or Bluetooth. If you're gaming in a stationary position, the USB Type-C connection offers some distinct benefits. For one thing, the connection has virtually zero latency. For another thing, you don't have to worry about battery life. That said, the Bluetooth connection allows for an easier, cord-free interface. It also allows you to connect to iOS and Android phones, as well as Nintendo Switch consoles. The signal range is an impressive 33 feet, which allows you to roam freely as you play.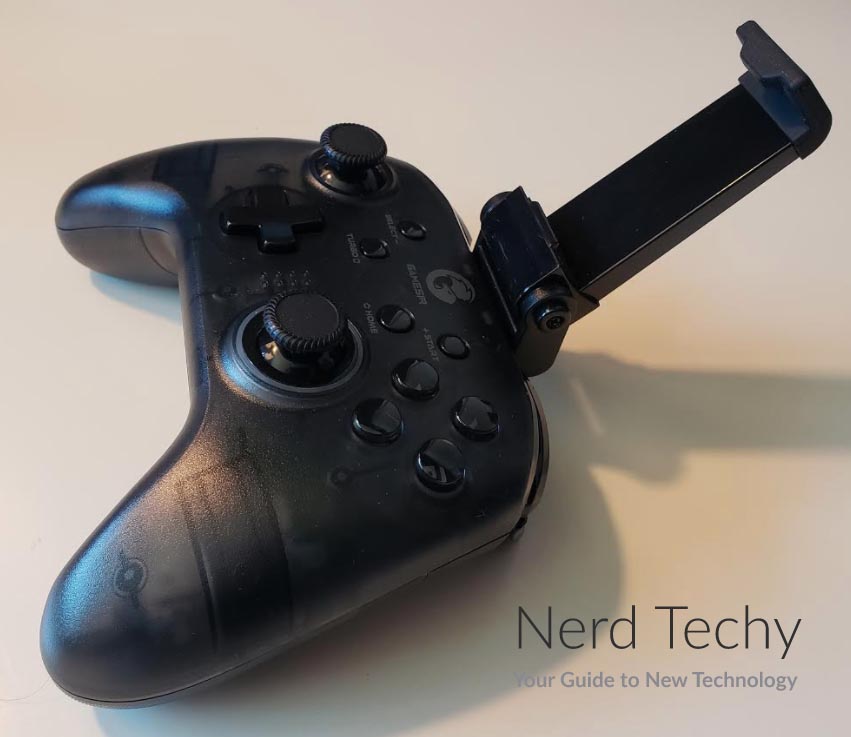 When you're using the Bluetooth connection, you're going to have to rely on the battery for power. As a result, you're going to want a reliable battery, and the T4 Pro's battery performs very well. It can last as long as 30 hours, so you have no excuse not to charge up between gaming sessions. Keep in mind that this can vary widely depending on the type of game your playing and your LED brightness. If you've got your lights cranked all the way up, your battery life can be as short as five hours. For most people, this is going to be more than good enough. After all, the USB Type-C cable allows for recharging in as little as two hours. But if you're looking to play a marathon game session, consider turning the LEDs down to save battery life.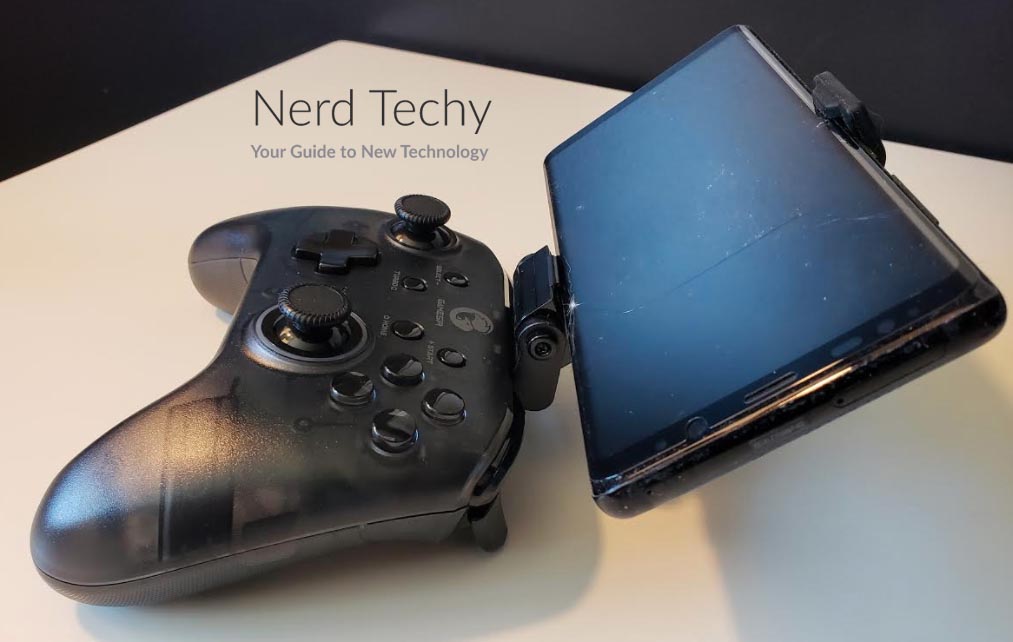 Features and Functionality
Earlier versions of the GameSir T-series controller were more limited than the T4 Pro. They only allowed you to play on PC, which left a lot of gamers out in the cold. On the PC, setup is still very easy. You don't have to install any drivers or extra software. Of course, the software can be useful if you want to use the programmable buttons, but it's not required. But the T4 Pro is now compatible with just about any game platform. You can connect it to iOS and Android devices with no issues whatsoever. Even connecting to the Switch is worry-free, although you won't be able to use the programmable buttons.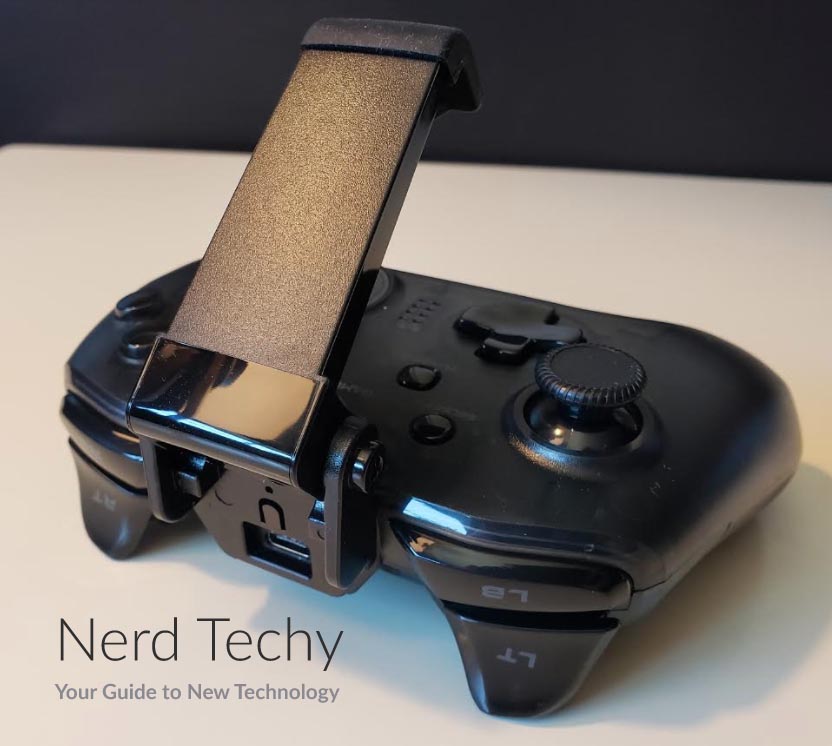 That said, the T4 Pro does offer some benefits for Switch players. The most noticeable of these is the six-axis gyroscope. This gyroscope is virtually identical to the gyroscope on the stock Switch controller. It's not just a nice convenience. On some games, it's downright essential. For instance, in The Legend of Zelda: Breath of the Wild, the gyroscope is needed for firing arrows accurately. In Mario Kart, it's necessary if you want to get the best possible performance on the track. The same is true on many other games, so gyroscope integration was much appreciated.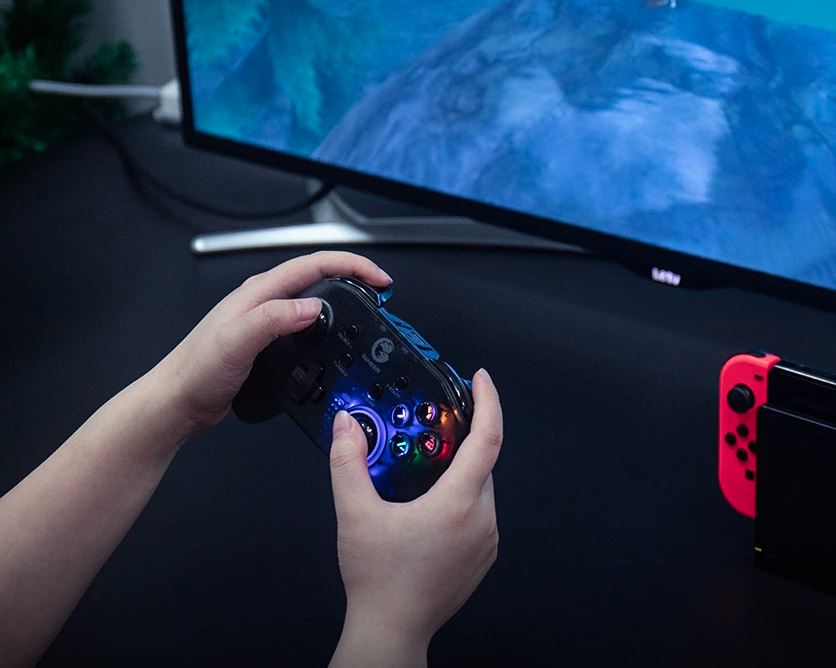 In addition to enhanced Nintendo Switch support, the T4 Pro also offers support for Apple Arcade and MFi Games. This gives you the full benefit of newer games on iOS 13. If you subscribe to either of these services, you'll be able to enjoy top-tier performance. You can even program your custom buttons on these systems. This is a great value for subscribers who want to enjoy the full gamut of the T4 Pro's features. In particular, the programmable buttons are very useful in games with deep menu systems. You can activate individual functions without navigating through several different screens.
Final Verdict
As you can see, the GameSir T4 Pro Multi-platform Game Controller has a lot to offer. Let's begin with the basic design. It's curvy and ergonomic, which makes it comfortable to hold and operate. The offset thumbsticks are also a huge plus, since they're well positioned for easy use. Not only that, but you can take advantage of the programmable buttons. This feature may or may not be useful for every gamer. However, PC gamers and MFi/Apple Arcade gamers will definitely appreciate this feature. The LED lighting is more of a mixed bag. On the one hand, it's a snazzy-looking cosmetic feature. On the other hand, the lights can drain your battery for no reason. Not only that, but they necessitate a transparent case, which isn't terribly durable.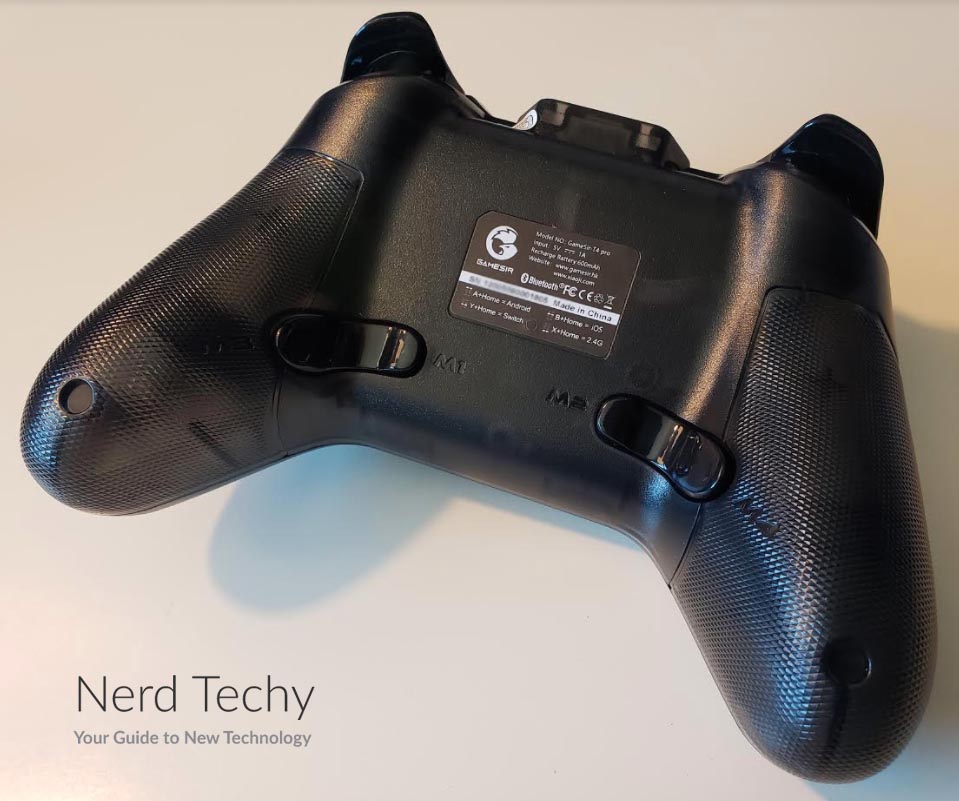 Connectivity is quick and easy. Depending on your system, you can use USB Type-C, Bluetooth, or both. A USB Type-C connection eliminates battery concerns, and also allows for lower latency. But even over Bluetooth, you'll get great connection quality. And with up to 30 hours of battery life, the T4 Pro's stamina is not an issue. Moreover, if you're a Switch player, you get the benefit of a six-axis gyroscope. Considering the low price, the T4 Pro is an excellent value.