It wasn't too long ago that the mobile gaming market centered around portable game consoles. What gamer doesn't have fond memories of playing The Legend of Zelda on their Nintendo Game Boy? Or playing Final Fantasy 7 on their PSP? But the days of dedicated handheld consoles are quickly coming to an end.
Nowadays, virtually everybody has a powerful computer in their pocket in the form of a smartphone. Nobody is buying portable game consoles anymore. But smartphones have a significant drawback. Namely, they're designed for texting and making phone calls, not for gaming. And touchscreen controls can only provide so much precision before they start to show their weaknesses.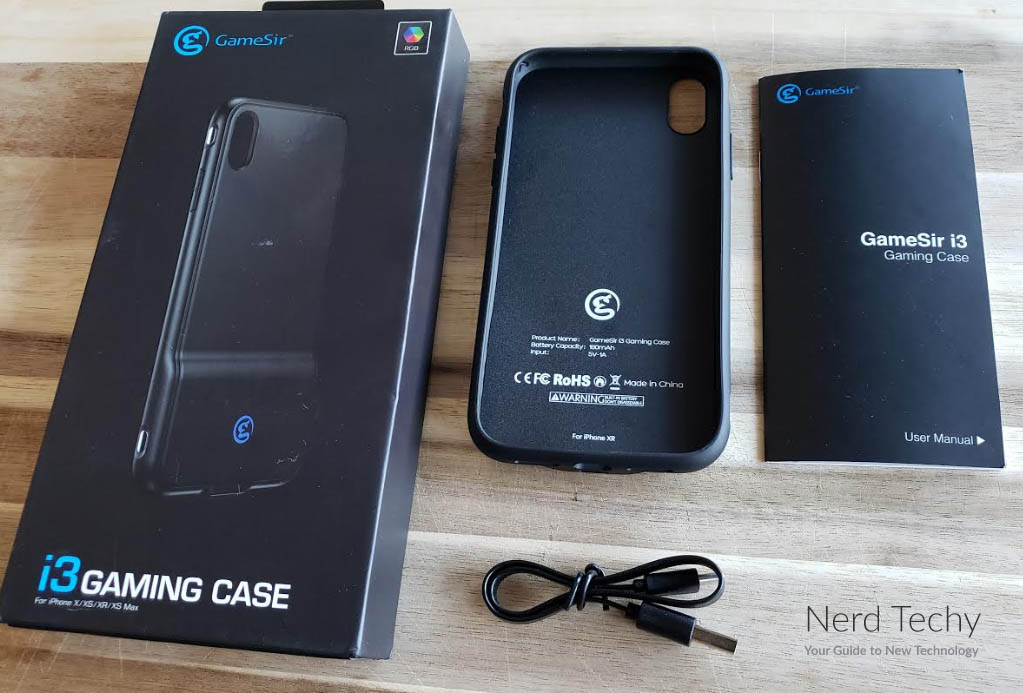 Today, we'll be looking at the GameSir i3 Gaming Case, an iPhone case that's designed specifically for gaming, with integrated buttons that add extra functions to your standard phone input.
Now, we understand that this may not be everyone's cup of tea. If you're looking for an alternative controller for traditional video games, the Astro Gaming C40 TR is a fantastic option that we've reviewed in the past. It's designed for the PlayStation (complete with a PlayStation logo), but it's also compatible with Xbox and PC with minimal tweaking. The shape itself is somewhere between the compact design of a PlayStation controller and the Xbox's beefier design, which provides a good, middle-of-the-road choice for people with any hand size.
Another alternative that we've talked about in the past is the HORI Switch Fighting Stick. This is a less traditional layout – or a more traditional one, if your gaming roots hearken back to the days of coin-operated arcades. It's not for everybody, but it features a traditional joystick, along with 12 customizable buttons that can be used with any console, and can be mapped as macros for games like World of Warcraft, which feature more complex control schemes.
All of that being said, if you're a mobile gamer and you're looking for more control, it's tough to beat the GameSir i3. Let's take a closer look.
The Design
In the world of phone cases, there are more options for the iPhone than for any other product. This happens primarily for two reasons. For one thing, iPhones are expensive, and it would be shortsighted not to spend a few scores of dollars to keep your $1,000 phone safe from drops, scratches, and other abuse.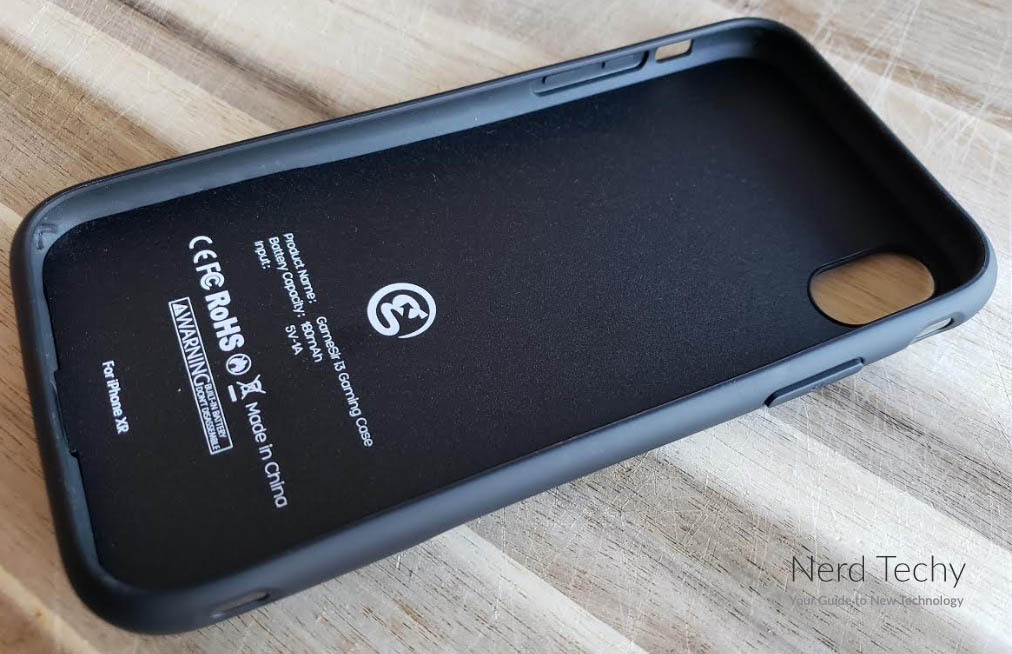 That said, this proliferation of mobile-phone prophylactics has not extended to the gaming realm. The vast majority of iPhone cases are depressingly similar. Choose between the day's selection of Chinese-made knockoffs, and you've got yourself plenty of identical-looking options. But if you're looking outside the box, you'll need to take a gander at this gaming-dedicated phone case.
The GameSir G6 is a previous offering from GameSir's lineup, and is a more fully-featured case. It extends from both sides of your phone just like the Nintendo Switch controller extends from both sides of the screen. This controller provides plenty of buttons for hardcore gamers, but it's not always practical, since the side extensions make the phone very large. If you want a controller case that's compact enough to fit in most belt holsters or car brackets, the i3 is a better choice.
To begin with, this case comes in a quality box. The cardboard is sealed with shrink wrap to prevent scratching during transport, and the outer shell is coated with a gloss finish that resists staining. Inside, you'll find plenty of foam padding that cradles your i3, a USB type-C charging cable, a user's manual, and a thank you note from the manufacturer. At the end of the day, packaging is an ancillary concern, but it's nice to see that GameSir cares about their product right down to the level of presentation.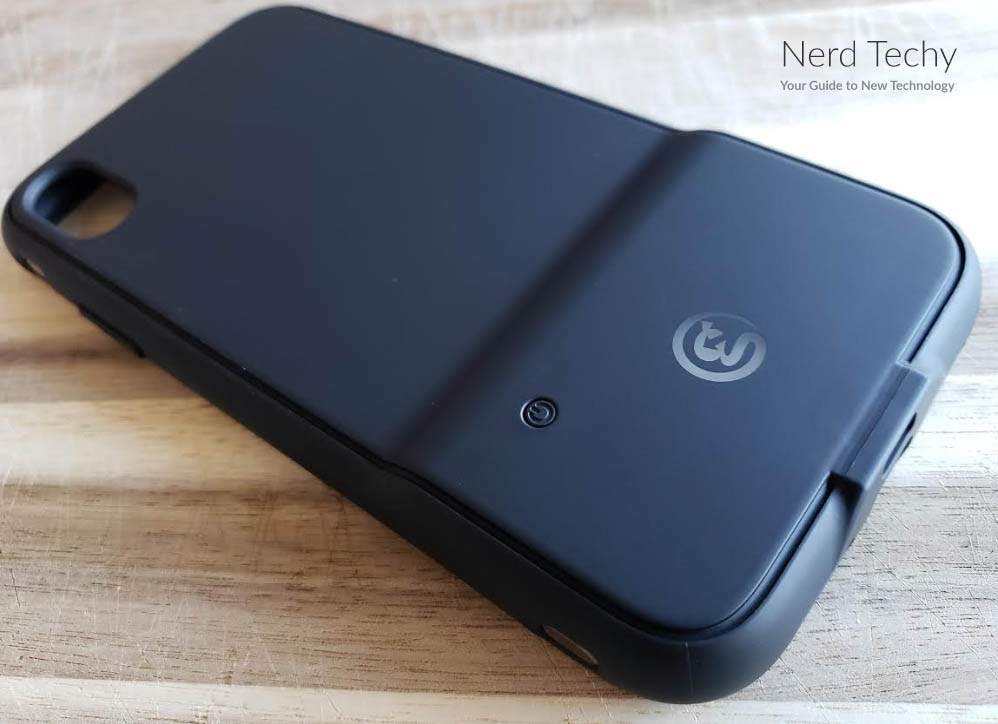 But your iPhone case is more than just an accessory. Once you've installed it, it's essentially a part of your phone. And considering how tied we our to our phones, this means that it's as much a part of your daily life as your wallet you're your car keys. This is something you will be carrying with you every day. It doesn't just need to meet your gaming needs. It needs to be your daily driver. Thankfully, this phone features a slim design. The extra trigger buttons tuck tight to the side of your phone, so it doesn't bulge like you'd expect from a phone with a controller case.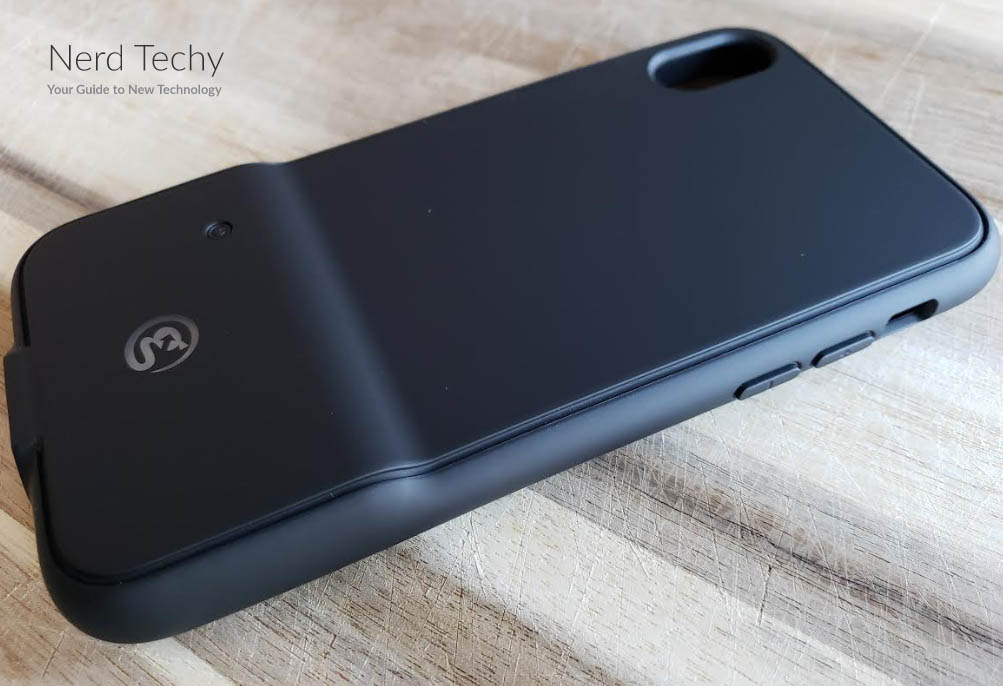 This may be a disappointment to some folks. Maybe you were expecting an eye-catching shape, thumb sticks, or other bonus features. But these would be clunky, and the i3 is anything but clunky.
In terms of appearance, it's actually fairly vanilla, similar at first glance to any other iPhone case on the market. It has a soft, rubberized coating that allows for a comfortable grip. This is an important consideration, and we don't want to downplay it. Number one, your grip is important while you're gaming. Number two, if this case is going to be your daily driver, it needs to be comfortable for phone calls and texting. The soft finish allows you to handle it easily during texting, phone calls, and other essential non-gaming features.

On the back of the case, you'll find a GameSir logo that illuminates with a blue LED light when the case is powered. The back also has a dammed shape, which provides enough space for the i3's battery. The triggers themselves provide both left and right trigger features, and both triggers feature a soft touch. This allows for easy, confusion-free control. But the downside of this slim design is that there's no slip to the triggers. They're either engaged or they're not, which can be a problem for some games. Then again, most of these games have been programmed for mobile use to begin with, so you're not going to have as many issues as you would using a similar controller with a traditional game console.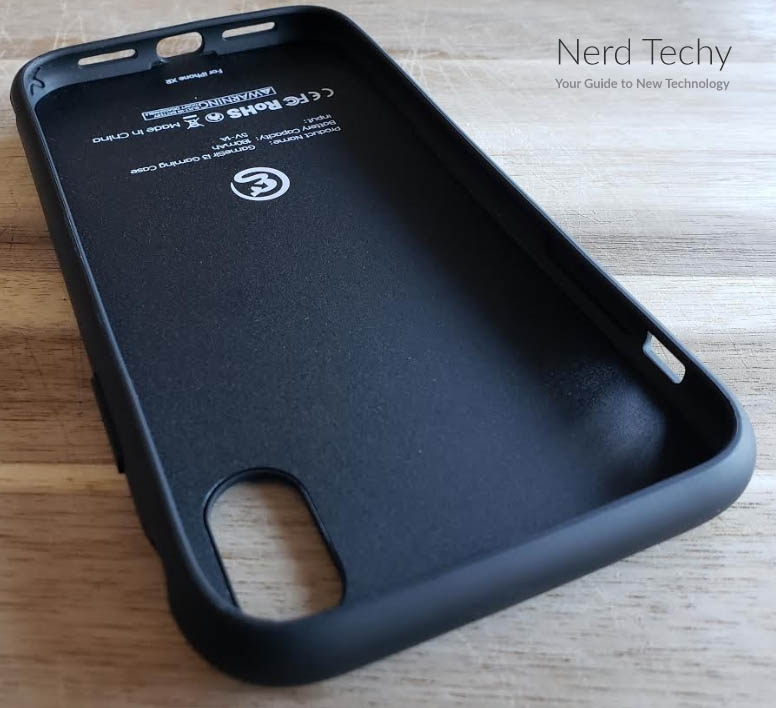 Compatibility
The GameSir i3 is designed to provide an improved gameplay experience to a wide array of iPhone users. As a result, it's compatible with most current versions of the iPhone, including the iPhone X, the iPhone XS, the iPhone 6 Plus, the iPhone 7 Plus, the iPhone 8 Plus, the iPhone XS Max, and the iPhone XR. Suffice it to say that if you're using a current iPhone model, your needs are going to be well covered.
This case's button mapping can be customized with GameSir's G-Crux app, which means you can configure standard control schemes for left-handed use with a minimum of effort. You can also program a turbo function, which can take a lot of stress off your fingers if you're playing a game that requires a lot of fast clicking.
That said, the i3 is only compatible with iPhones. If you're an Android user or you're using a third-party phone, you're going to need to use a different gaming case. This is unfortunate, but it's unavoidable considering the vast differences between Android and iOS systems. Sorry, but there's only so much you'll get out of a single phone case.
Interface and Quality
The quality of the interface is ultimately going to depend on what game you're playing. After all, every game offers its own control scheme, and some are better suited to a mobile interface than others. That said, most mobile games are tailored for a simple control scheme, and the i3's triggers will help you get the most out of your phone's basic controls.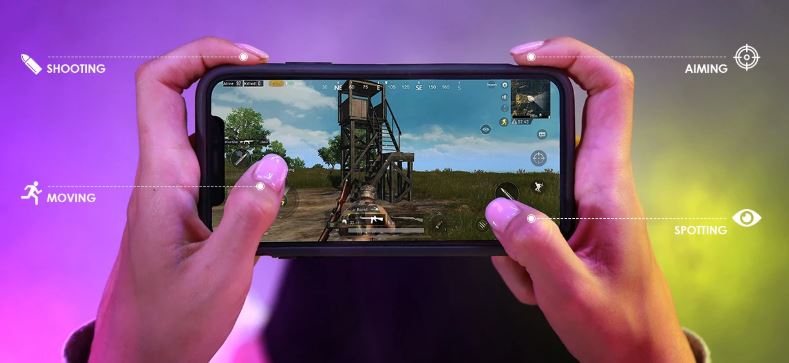 It achieves this through a Bluetooth connection, which is why it requires a large power pack. When fully charged, it offers 12 hours of performance, although your mileage may vary depending on how fast and furiously you're working those buttons.
This case is particularly useful if you're playing a shooter like PUBG or Fortnite. In the default mobile control scheme, the aim, shooting, and moving functions are all mapped to your thumbs, which makes it difficult to do everything you need to do on a simple touchscreen. The addition of a pair of bumpers really makes a difference, especially with the "shooting" part of that equation. After all, when an opponent strays into your crosshairs, you don't need to be fiddling with controls. You need to shoot, now!
The i3 also offers a versatile design. For example, when you're playing PUBG, holding the left trigger puts your controller in aiming mode, so you won't need to worry about a finicky touch screen moving your character instead of your crosshairs. Suddenly, you'll feel like you have the same control as you have on a console, instead of being held slave to your smartphone's limited capabilities. This will give you a huge advantage in games, and will also help you level up faster. Just think how much more quickly you'll be gaining experience, without having to worry about your phone suddenly turning spastic.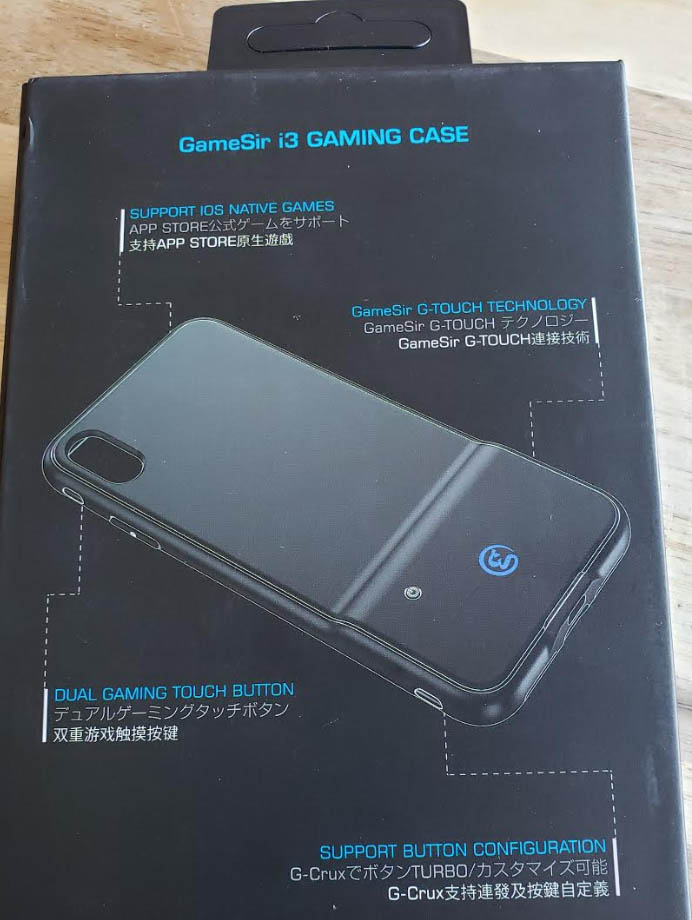 Bottom Line
There are many attachments available for mobile gaming, but few of them actually convert your mobile phone into a straight-up gaming console. In this regard, the GameSir i3 is a fantastic choice for gamers of all stripes.
To wrap up, here's a quick overview of what the i3 offers:
Programmable triggers
Long battery life
Slim profile
Easy to use
We're not saying that this case is going to turn your phone into a hardcore gaming machine. No case or controller is going to do that for your mobile phone. That said, there is a torrent of phone cases that are trying to achieve what the GameSir i3 is doing, an not all of them are up to the task.
In theory, we could imagine a better gaming case; for example, one that doesn't have a large battery lump on the back. But it's hard to think of a good reason not to acquire the GameSir i3. After all, we're looking at today's technology. And the i3 is on the bleeding edge of what's available right now.