How much home security you need is a personal decision. There's no one answer that's going to be right for everybody. That said, if you're going to install a security camera anywhere, your front porch is a good start. It's the first place most people will go if they're trying to get into your house. On a more mundane note, it's also where so-called "porch pirates" can snatch your packages. But a security camera can seem intimidating and not very "homey" to some people. Not only that, but some homeowners associations don't allow them because they're "unsightly". For both of these reasons, it's not always ideal to hang a camera on your front porch.
A video doorbell is an excellent alternative. It sits right next to your door, and watches who comes and goes. And because it's also a doorbell, it doesn't look intimidating the way a camera can. But if you're going to buy a video doorbell, you don't want to buy just anything. You want good video quality, reasonable battery life, and a convenient way to store your video. You also want a bell that's easy to use and install.
BluRams is an established manufacturer of video equipment. However, they're also known for launching their products via Indiegogo. Their Smart Video Doorbell met its funding goal within 24 hours, and has since reached over 1,000-percent funding. But is it as good as BluRams earlier offerings? We took a close look, and now we'll tell you everything we've learned. Let's begin!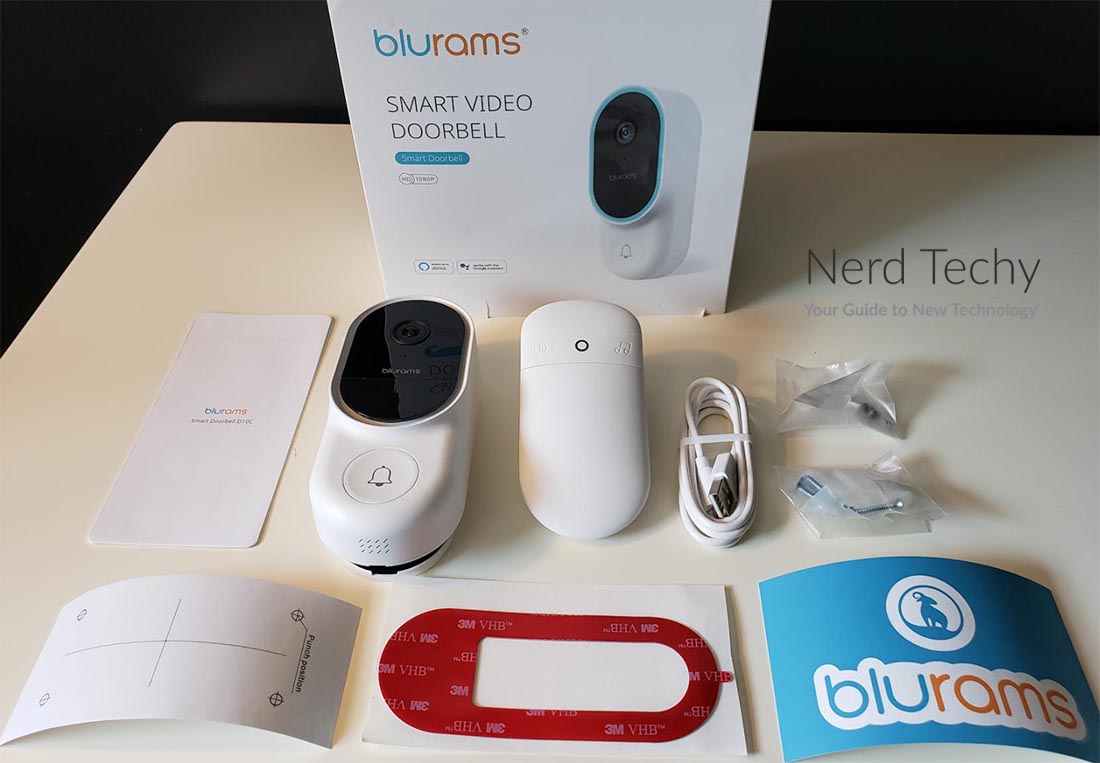 Overall Design
The BluRams Smart Video Doorbell is a two-part kit, like most smart doorbells. The main part of the unit is the outdoor doorbell, which mounts next to your door. It has an attractive, two-tone appearance with a white case and black lens housing. The oval shape is easy on the eyes, with a large, friendly doorbell button at the bottom. The top half of the case contains the lens housing. This is a smaller black oval protruding from the larger white oval. The lens is clearly visible towards the top, with a small BluRams logo underneath. There are also infrared bulbs inside the housing, although they're nearly impossible to see. The lens housing is surrounded by an LED ring, which changes colors when the bell is used.
Mounting the BluRams Smart Video Doorbell is easy. It comes with a slim bracket, which it easily snaps in and out of. This makes it a breeze to remove your doorbell for charging. The bracket itself can be either screw-mounted or taped on. If you're not handy, just follow the instructions on the tape and be done with it. But if you're game for screwing a few holes, BluRams makes it easy by providing a mounting hole template. All you need is a drill and about five minutes of time.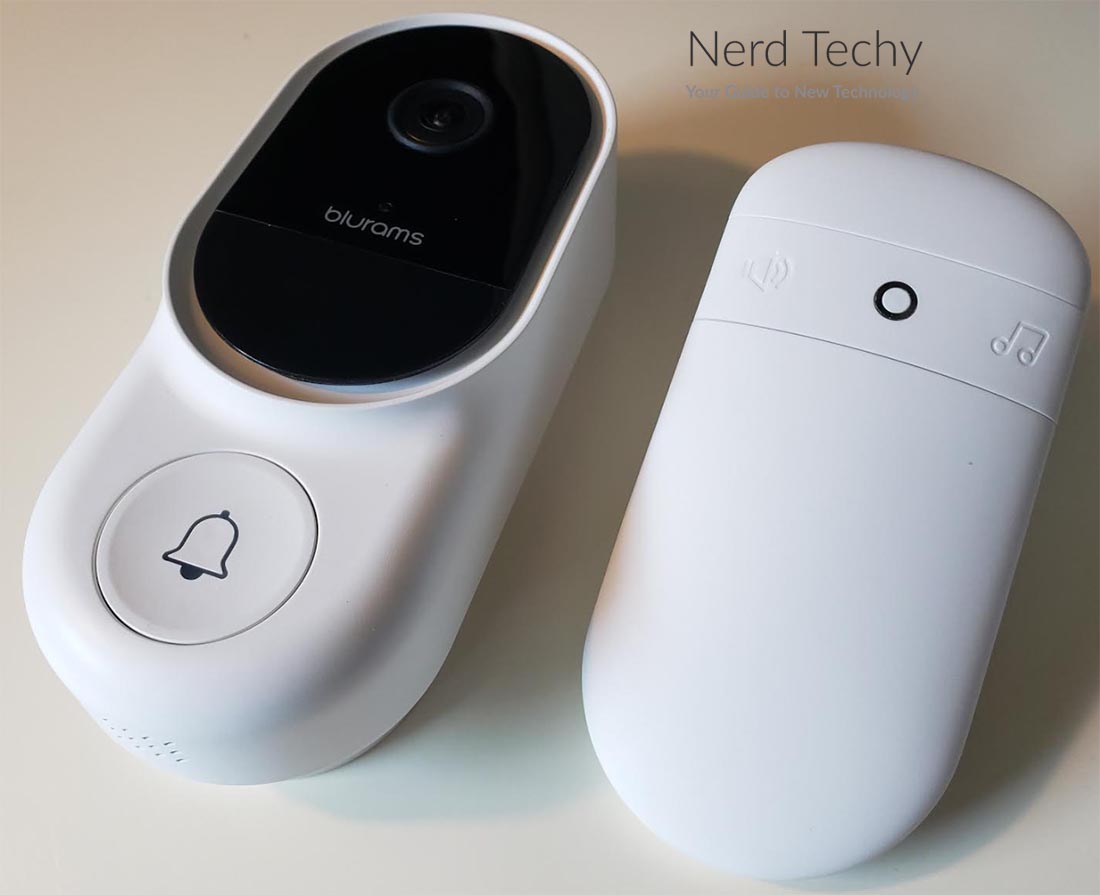 The other half of the doorbell is the chime, which goes inside your house. It's has a white, oval design that makes it a small twin of the outer bell. The outer surface is smooth and sleek, with an LED ring in the center to let you know it's active. You also don't have to worry about any kind of installation. The chime plugs into your power outlet, where it can remain out of sight and out of mind. It's also pleasant to listen to. There are 32 different chime options in the app, so you're almost guaranteed to find one you like.
Video Quality
The BluRams Smart Video Doorbell records in 1080p, both by day and by night. This is fairly standard for a doorbell camera, and it's all you really need. You can clearly identify faces even dozens of feet away, so visibility is not a major issue. However, if you're trying to read a license plate at street distance, you might have some issues. The field of view is 160 degrees, covering almost an entire side of your house. If it's positioned in a corner or near a sidewall, it will see the entire approach to your door. In this regard, you aren't going to have any trouble whatsoever.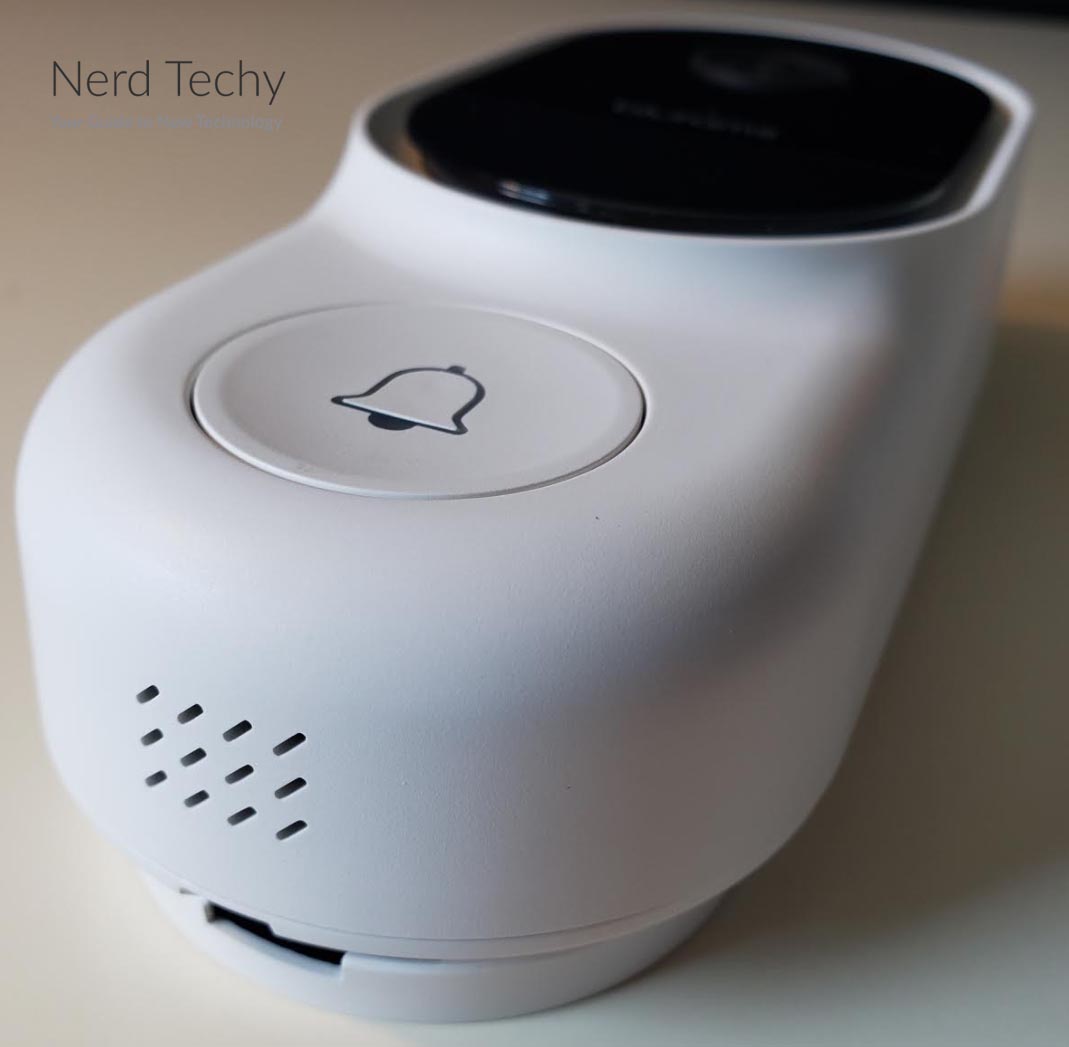 Of course, this is just a single camera, and it can only do so much. It can't watch your back door, your garage door, your windows, or the inside of your living room. If you're looking for even more coverage, a single doorbell camera is just the first part of the equation. Thankfully, BluRams offers a full line of home security cameras. Their Outdoor Pro is a quality outdoor camera that stands up to rough weather. And their Dome Lite 2 is a well-engineered interior camera for your kitchen or living room. With a full set of cameras, you'll be even more secure than ever.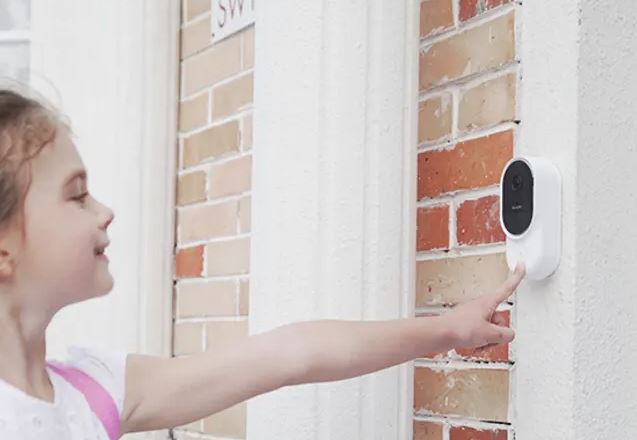 The Smart Video Doorbell does have excellent night vision. A set of six infrared LEDs allow for a useful visibility range of about 30 feet. The disadvantage of this active night vision method is that it has a shorter range than passive infrared. On the other hand, it lets you see in color, which helps you make out more details. All in all, we were pleased with the results here.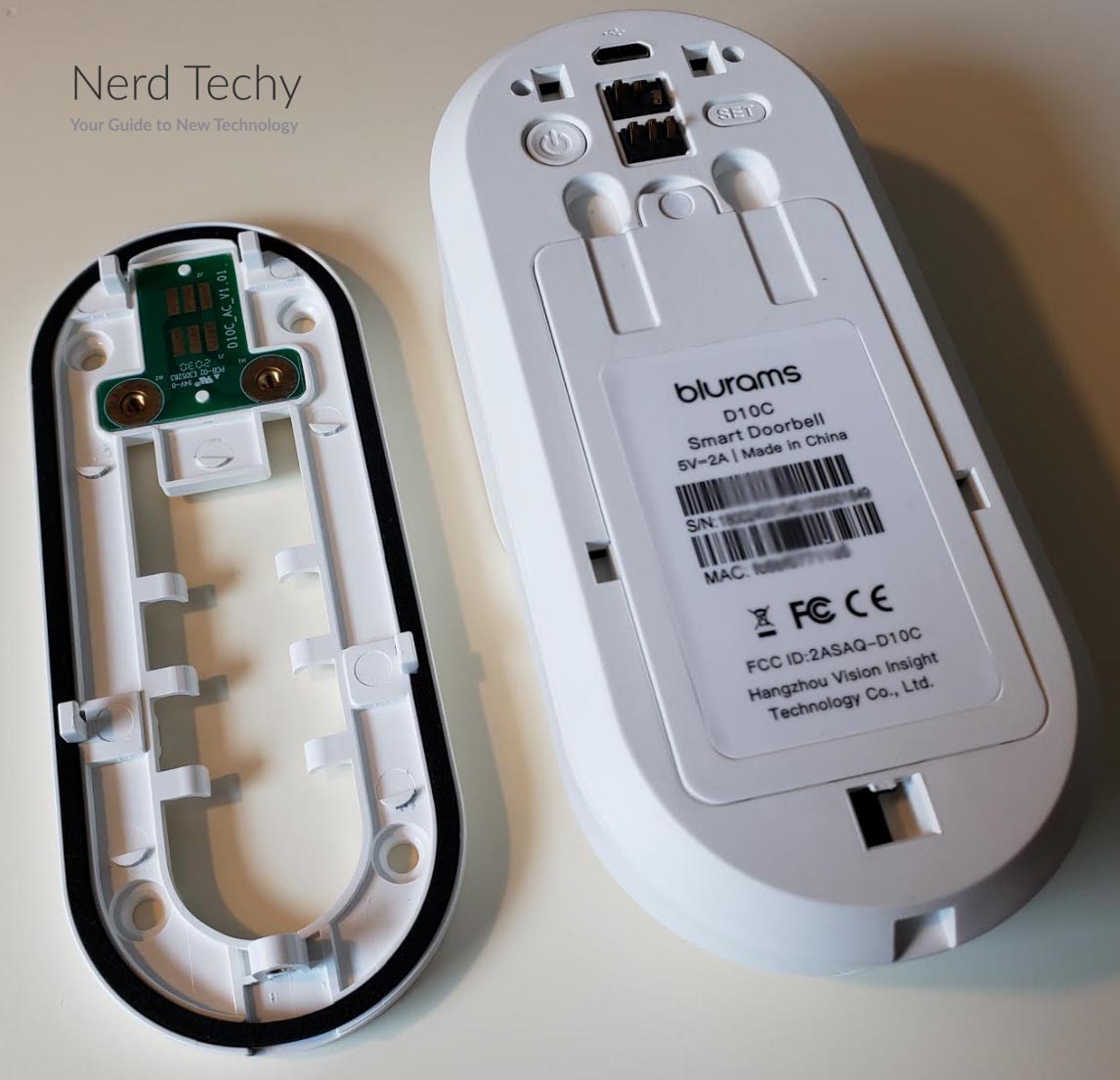 Storage and Power
There is no local video storage option for the BluRams Smart Video Doorbell. This means you won't have a physical SD card or anything with your video. However, BluRams does provide 72 hours of free cloud storage to all customers. This is loop storage, which means older video will be overwritten when newer video is recorded. For most people, 72 hours of video is going to be more than you'll ever need. But if you need enhanced security, or if you run a business, BluRams offers enhanced 7 and 30-day plans. These cost a monthly fee, although enhanced storage plans are also available to some Indiegogo backer tiers. This will cost a hefty chunk of change up front, but save you money in the long run.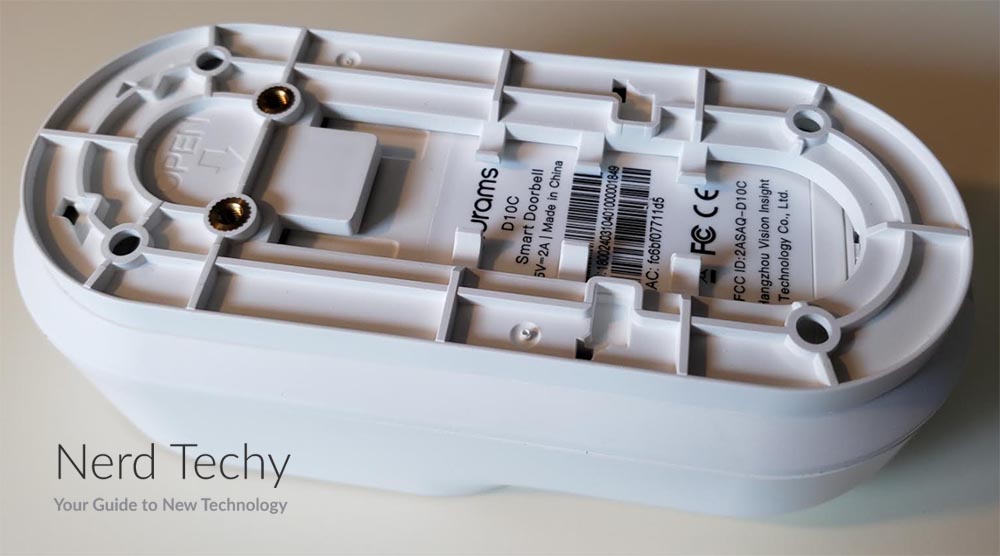 Regardless of your storage plan, the Smart Video Doorbell is not recording 24/7. For one thing, this wouldn't be necessary. 99 percent of the time, there's nothing to see. For another thing, it would rapidly drain the batteries. Instead, the Smart Video Doorbell will automatically activate when it's pressed. It will also automatically activate when the passive infrared sensor detects a person. This sensor is smart, meaning it can distinguish people from blowing leaves or household pets. It will only activate when it sees a human being in the frame.
The BluRams Smart Video Doorbell's internal battery is rated to last for up to 4-6 months. This varies based on how many times it records clips based through motion or user-triggered events. From what we've seen, this seems about accurate. That said, there are endless variables that can affect your battery life. For instance, if the doorbell is used on a high-traffic business, it will run out faster. Similarly, if you rarely use your front door, it could last for longer. Regardless, recharging the battery is easy. There's a Micro USB port on the back of the doorbell, which is visible when it's not in the bracket. Simply remove the doorbell from the bracket and plug it in for about six hours. After that, it will be good to go for another few months.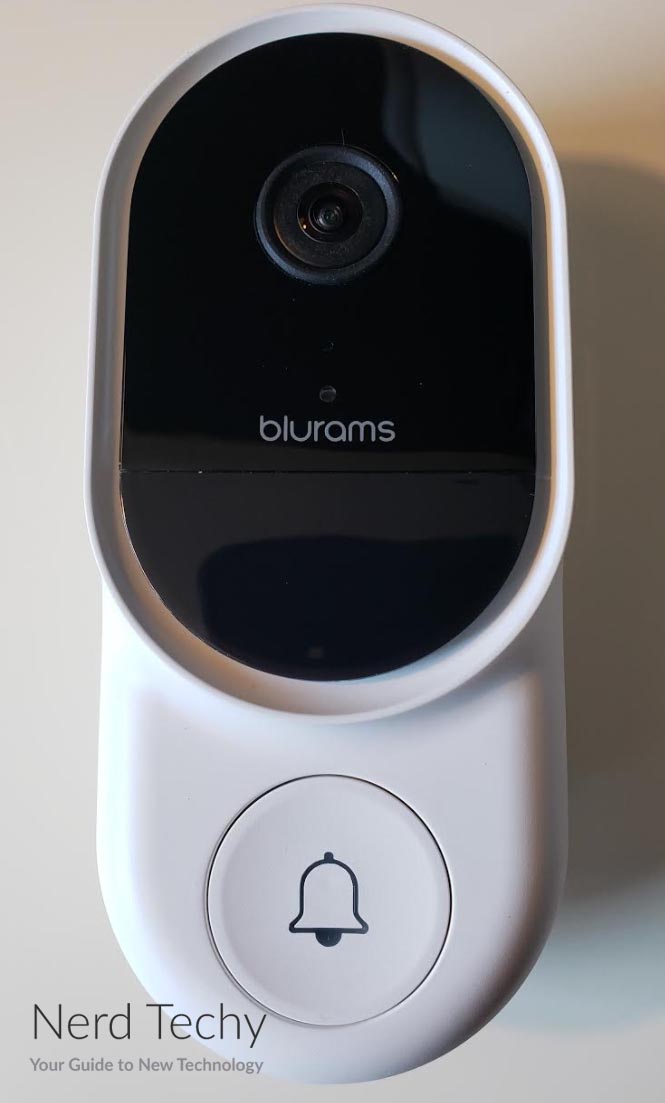 Connectivity and Online Features
Like most modern smart doorbells, the BluRams Smart Video Doorbell comes with a free companion app. This app just isn't a minor extra. It's an integral part of the system, and provides almost all the features you need. For one thing, the app allows you to monitor your doorbell remotely. No matter where you are in the world, you can see who's standing on your front porch.
You can also communicate with them. Two-way audio lets you chat remotely with whoever's on you porch. The most obvious application of this is for friends and family, but it's also great for delivery drivers. You can tell them to leave a package around the side of the building, or behind a bush.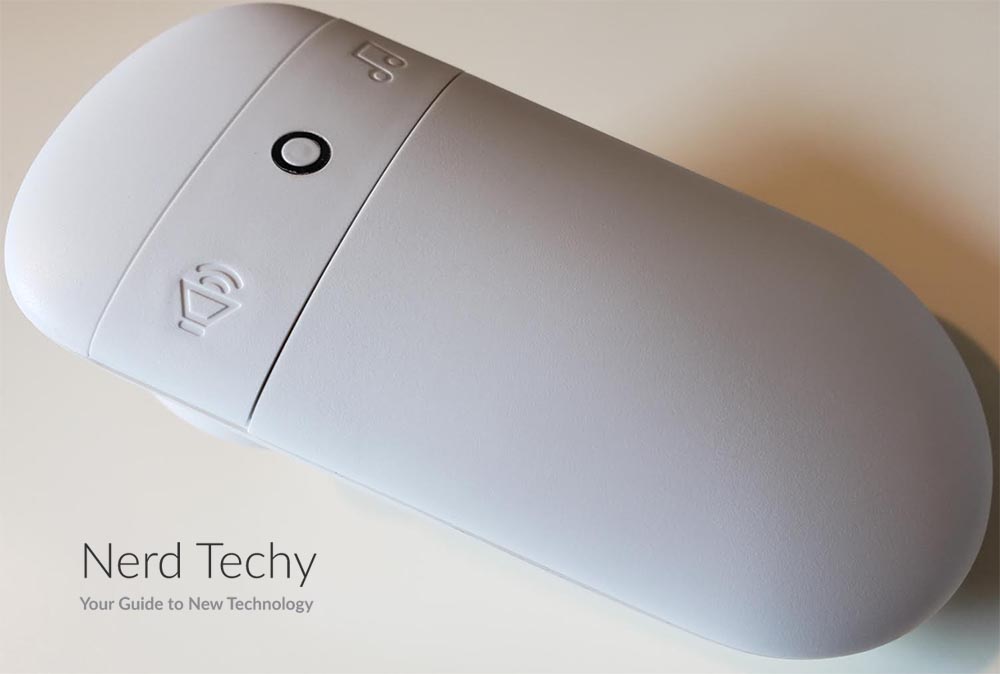 Within the app, you can take advantage of programmable AI facial recognition. You can manually select people from videos and give them names. This way, your camera will actually recognize the faces of friends and family. You can use this function to create custom alerts when someone goes to your house. For instance, your camera can let you know when your high-school daughter is getting home from school. You can even create custom audio greetings for people! Admittedly, this is more of a fun feature than a functional one, but it's still an impressive addition.
To wrap everything up, the BluRams Smart Video Doorbell works with the IFTTT environment. IFTTT is short for "If this, then that," and it's a free service for coordinating smart devices and apps. In the software realm, for instance, it can be used to automatically send emails when a product ships. In the hardware realm, you can coordinate your smart doorbell with other smart home devices. For instance, if you have smart plugs, you could program your lights to come on when you get home from work. This feature is mostly for advanced users, but it's a great option for smart home enthusiasts.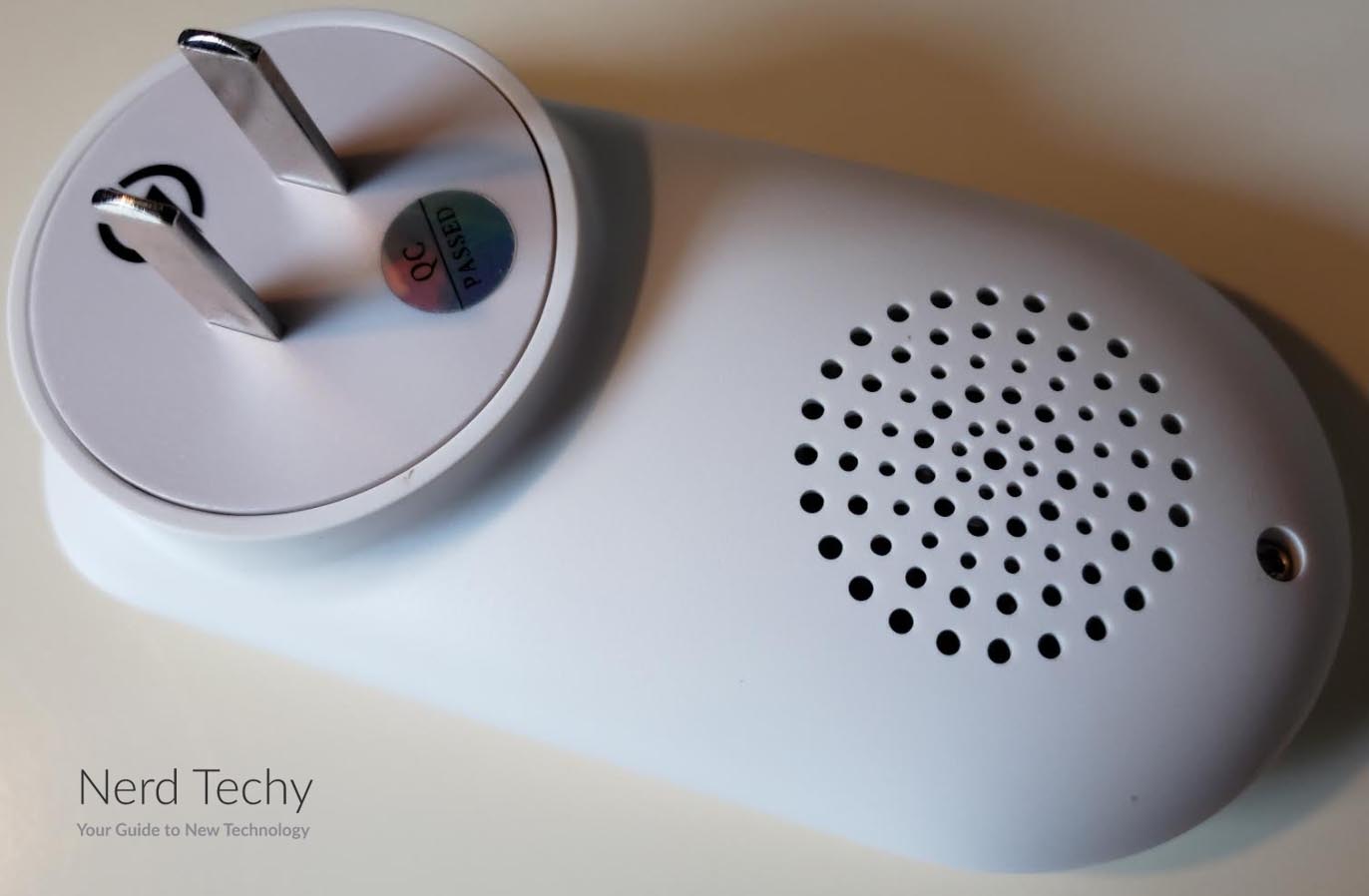 Final Verdict
So, should you run to Indiegogo right now and take advantage of an early bird special? If you're looking for a new doorbell camera, it's hard to see why not. You get reasonably good video quality, long battery life, and excellent night vision performance. You also get a slick, attractive design. This makes the Smart Video Doorbell a much more aesthetically pleasing choice than many video doorbells.
The BluRams Smart Video Doorbell also includes a number of impressive smart features. Most modern security cameras allow for remote monitoring. But there are few with this kind of impressive AI facial recognition. The ability to change your doorbell's response depending on who it sees is particularly innovative. Finally, the chime itself is easy to overlook, but high quality. With 32 different sound options, you'll easily find one that's music to your ears.