Not long ago, wireless headphones weren't worth the cost of the plastic shell. The problem wasn't that they couldn't be well made. The problem was the wireless technology of the day. Before True Wireless Stereo (TWS), you could only get audio in mono, and bitrates were limited. You could enjoy an audiobook or a podcast just fine, but for music, you weren't getting the best quality. But then, TWS hit the market, and everything changed. All of a sudden, you could get high-quality music on your wireless cans. Since then, many manufacturers have been creating well-engineered wireless headphones.
That said, not all wireless headphones are created equal. Some are well worth the investment, and others aren't. How do you tell the difference? Thankfully, we're here to help you sort out the good from the bad. Today, we'll be reviewing the Avantree Aria 2020 Bluetooth ANC Headphones. These are big, comfortable headphones that are designed for long-term use. They're made for people who want a durable construction, along with powerful bass. And the battery life is also a major selling point, along with a few sweet extras that we'll get into. But how well-engineered are they really? We'll tell you what we liked, what we didn't like, and why you should – or shouldn't – buy these headphones. Let's take a closer look, and see what they have to offer!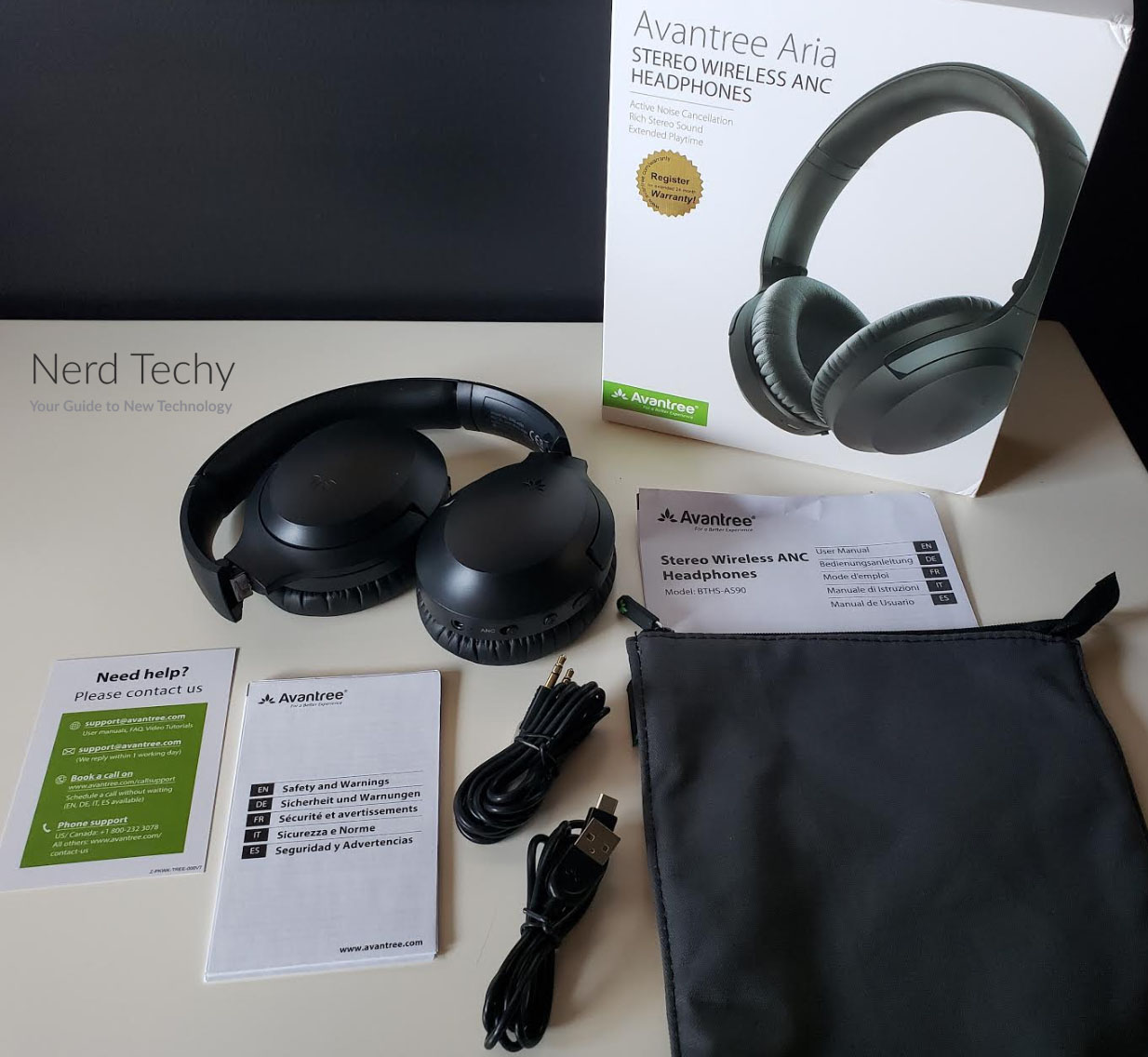 Design & Construction
The Avantree Aria 2020 Bluetooth ANC Headphones have a sleek profile that's very easy on the eyes. The ear cups themselves are round and wide, and sit relatively flat to your head. They have soft, plush ear pads that are constructed from protein leather. This is a durable artificial leather that can be hand-washed in the event that it gets dirty. There's a similar padding in the top of the headband, which makes it easy and comfortable to wear. The headband is fully adjustable, which allows you to easily adjust it to fit your head. The ear cups can also swivel, allowing for a secure fit on most people's temples. The overall weight is 8 ounces, which is enough to ensure good quality while not weighing down your head.
Use code "nerdtechy10off" on Avantree's Website for 10% off.
The control scheme is easy to operate, with controls split between the left and right ear cups. On the left, you'll find a button to activate your phone's voice assistant. There's also a mute button for the microphone, so you can save power and avoid broadcasting loud noises. In front of that button, there's also a button for activating the active noise cancelling (ANC) function. Finally, you'll find a 3.5mm audio jack for wired use. A 3.5mm is included with the kit. On the right earbud, there are buttons for skipping tracks, or for playing and pausing your music. There's also a power switch, as well as a Micro USB port for charging the headphones. A USB charging cable is included, so you don't need to provide your own.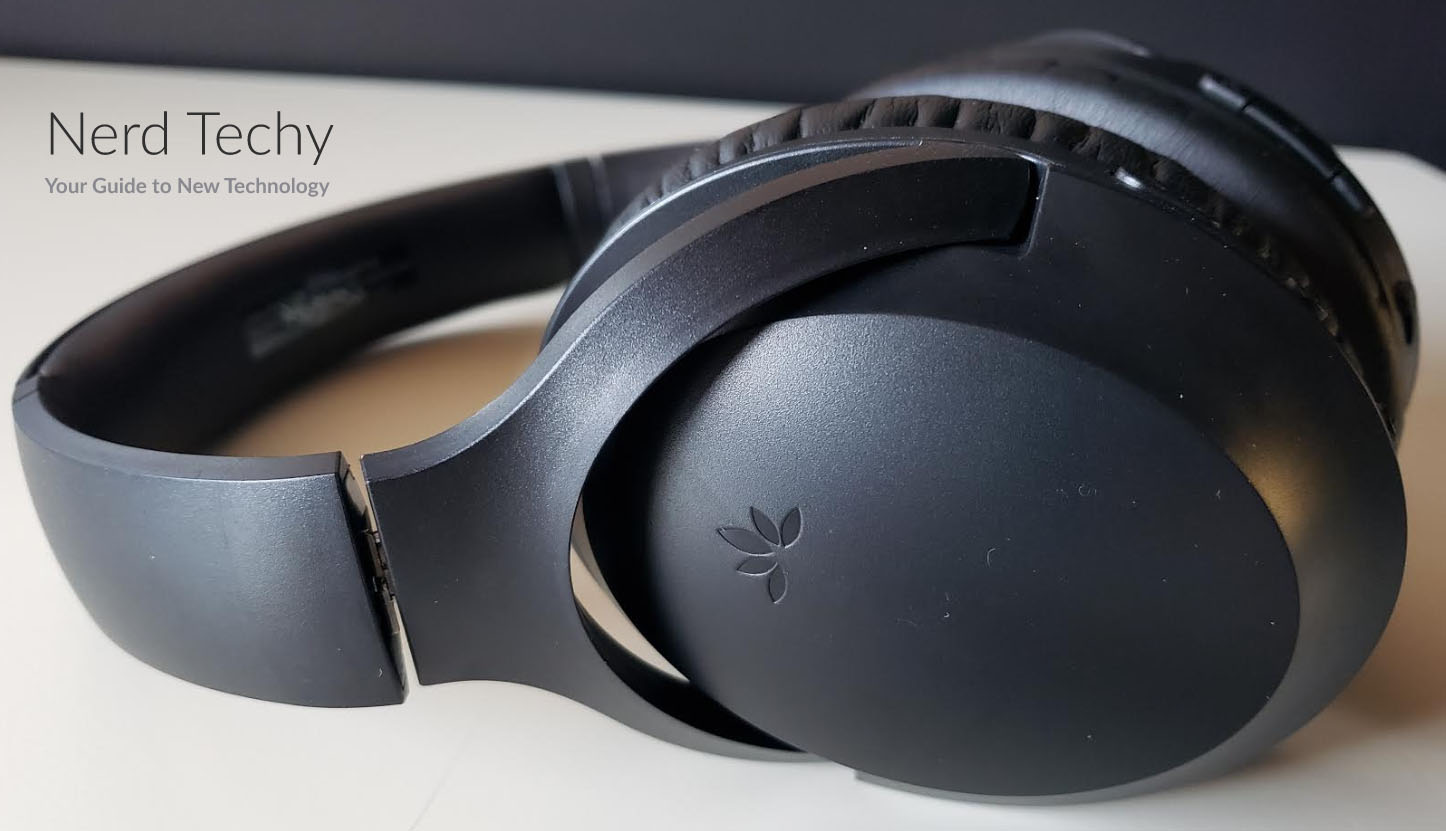 The headphones themselves are collapsible for travel. The ear cups can be swiveled to make the Aria 2020 completely flat, which makes them easy to store. Slip them into a backpack pocket or a carry-on bag pocket, and you're not going to have any issues. There's also a travel pouch included, which protects the headphones from scratching. That said, it's not a hard case, and won't resist crushing. It's just a drawstring pouch that provides minimal protection.
The Aria 2020 headphones are designed to be long-lasting. For this reason, the ear pads aren't just washable, they're also replaceable. Avantree makes them available for sale on their website. Make sure to remove them if you're going to wash them, though. These headphones, like most over-the-ear headphones, aren't water-resistant. Get water inside the ear cups, and you're liable to short out the drivers.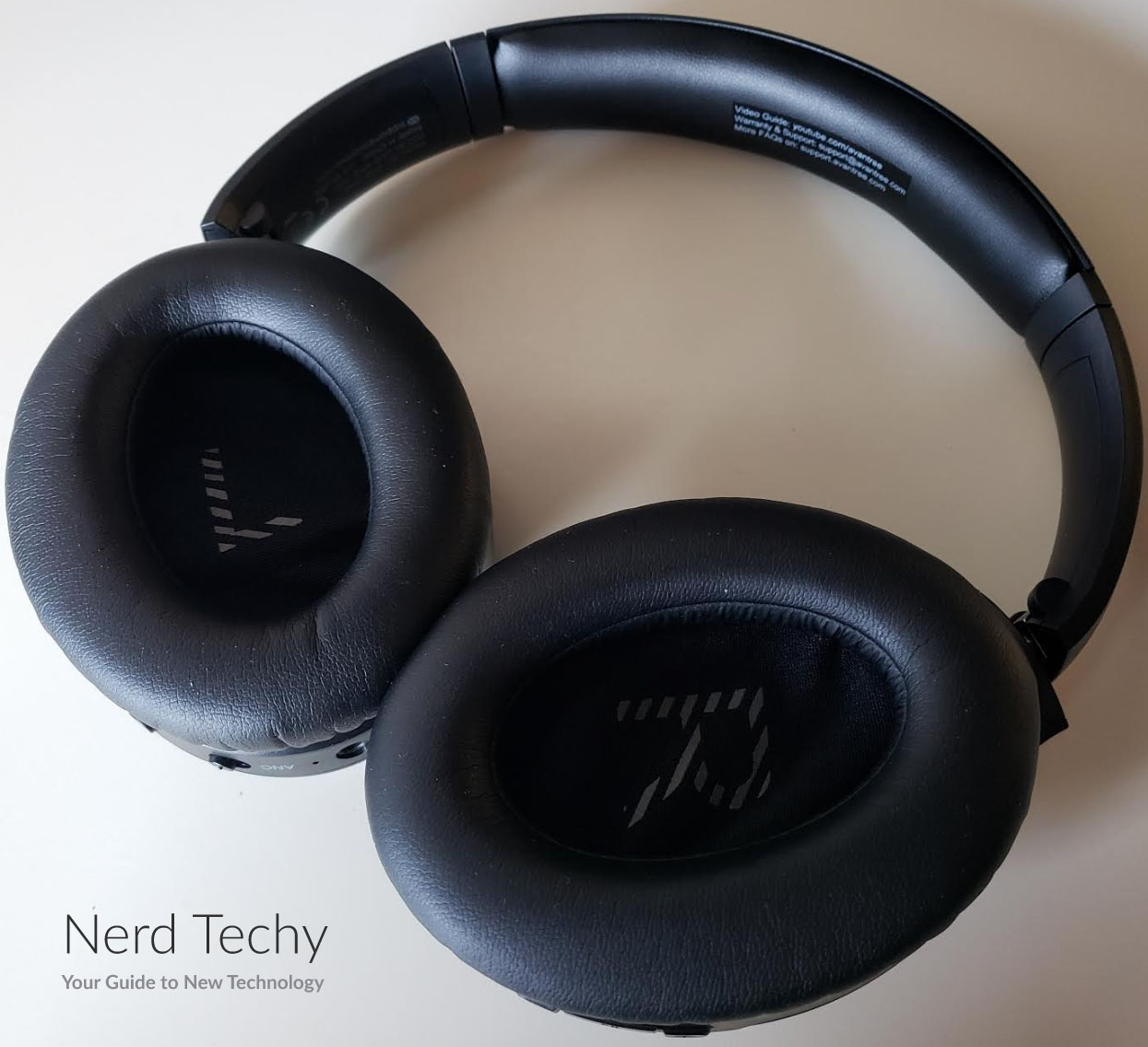 In addition to the built-in features, there's also a boom mic available. It's not required, but it's designed to provide better audio quality during phone calls. It's not included with the kit. However, Avantree offers it for free if you call their customer service line and request one. All of this comes with a 24-month warranty, so you're protected from any premature failure or damage. Make sure to send in your warranty card, though. Avantree will only honor the warranty if the Aria 2020 has been properly registered.
If you're less concerned about design than you are about sound quality, there are other options at this price point. For example, we recently reviewed the Mpow H19 Hybrid Noise Cancelling Headphones. These headphones offer better sound quality than the Aria 2020, but the physical design is a bit bulkier.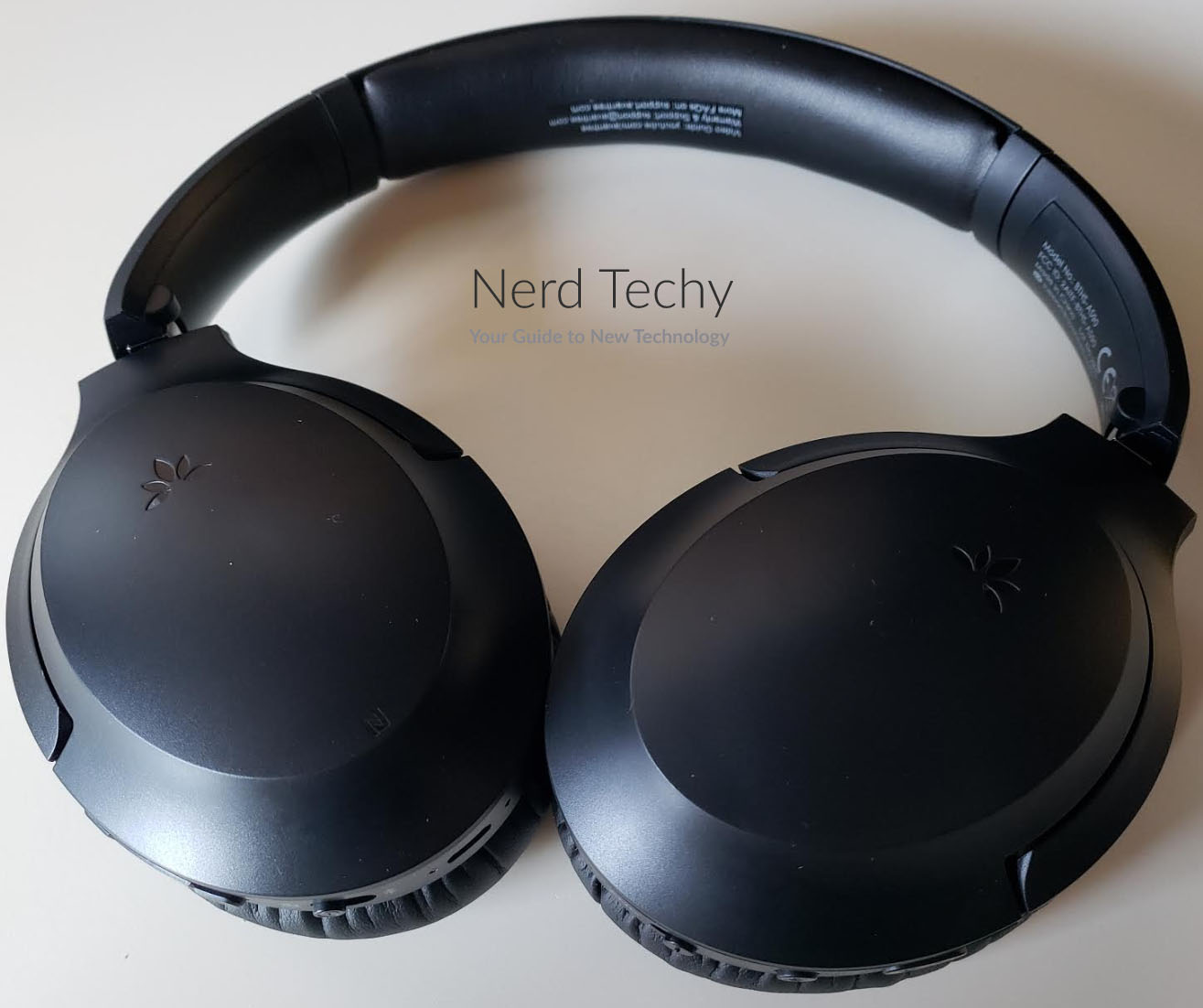 Battery & Connectivity
In terms of playtime, the Aria 2020 headphones perform quite well. They offer 35 hours of playtime on a full charge, which drops to 21 when the ANC is switched on. As with most headphone battery ratings, these are supplied by the manufacturer. They're based on testing at about ¾ volume, which might not represent your actual usage. If you tend to pump the volume up to 11, you'll get somewhat less playtime from the Aria 2020. In addition, performance can vary based on a variety of other factors. For example, cold weather and high-bitrate audio will drain the battery faster. Conversely, warm weather and low-bitrate audio, such as an audiobook, will get you more playtime. Regardless, the Aria 2020 headphones offer better battery life than most over-the-ear wireless headphones.
The Aria 2020 headphones utilize Bluetooth 4.2 technology. This is older than the current Bluetooth 5.0 standard, and has a little bit more latency. As a result, you probably don't want to watch movies or videos with these headphones. The audio will be slightly out of sync with the video. While Bluetooth 4.2 is capable of ranges of 66 feet, better than Bluetooth 5.0, the Aria 2020 doesn't offer this. The range is limited to 33 feet, which is the same as Bluetooth 5.0. The only advantage of Bluetooth 4.2 headphones is that they're compatible with some older devices.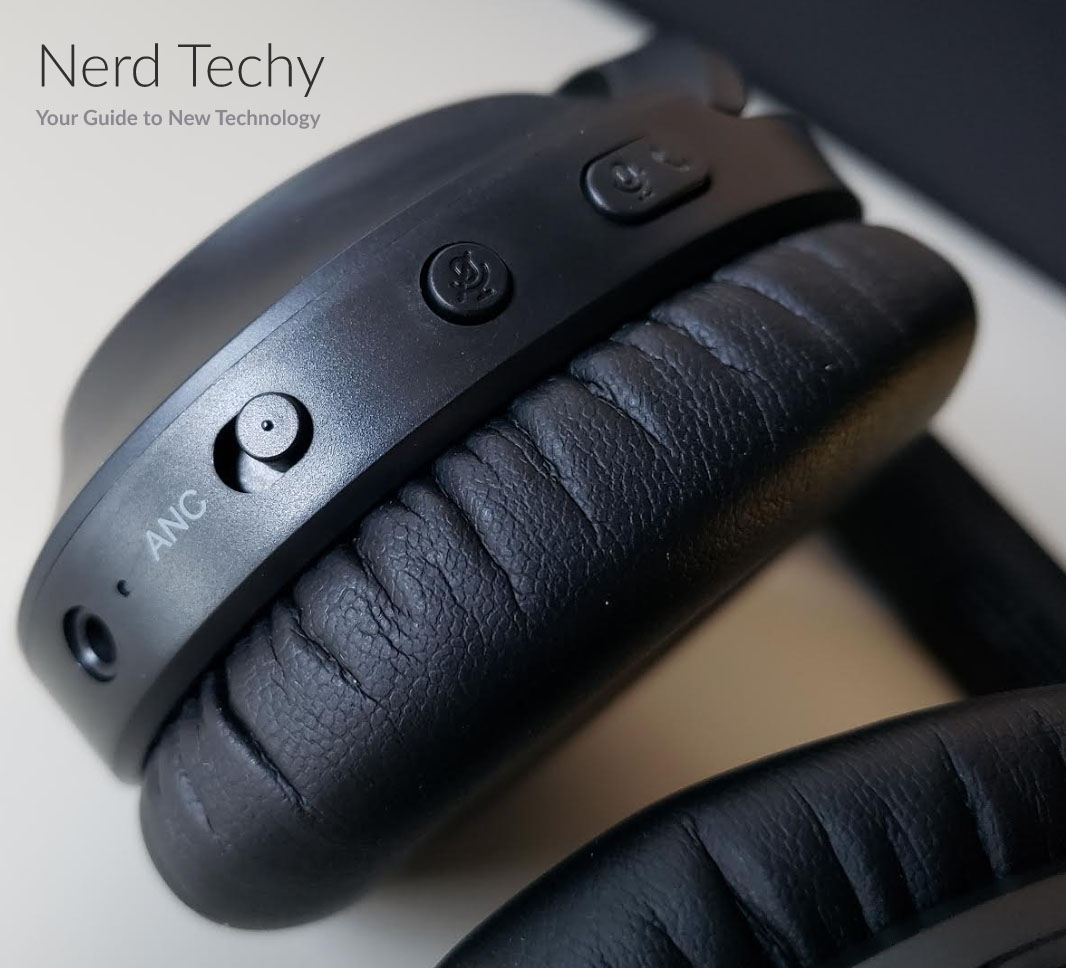 Bluetooth 4.2 also doesn't automatically re-pair with your device when you power it on. However, Avantree has compensated for this to some extent. They've built in near-field connection (NFC) technology. This is a newer technology that allows you to pair two devices simply by tapping them together. This makes connection easier than opening your phone's Bluetooth menu and finding the headphones. That said, NFC technology is only available on newer Android phones. If you're using any other device, you'll still need to pair your headphones manually.
As an alternative to Bluetooth, you can also use the 3.5mm audio cable to connect to your device. Obviously, the downside of this is that your headphones are no longer wireless for the time being. In addition, the built-in microphone, control buttons, and boom mic don't work in this mode. On the other hand, using a wired connection also has some distinct advantages. First off, it eliminates the lag caused by Bluetooth 4.2, so you can enjoy movies and videos. Secondly, wired use doesn't drain the battery. As a result, you can continue to enjoy your music even after the battery is dead.
The Aria 2020 has excellent battery life. However, in the world of technology, there's always room for improvement. If you want even more battery life, read our review of the Treblab E3. These headphones have an insane 48 hours of battery life (27 hours with ANC enabled). On the other hand, they're not as durable or comfortable as the Aria 2020.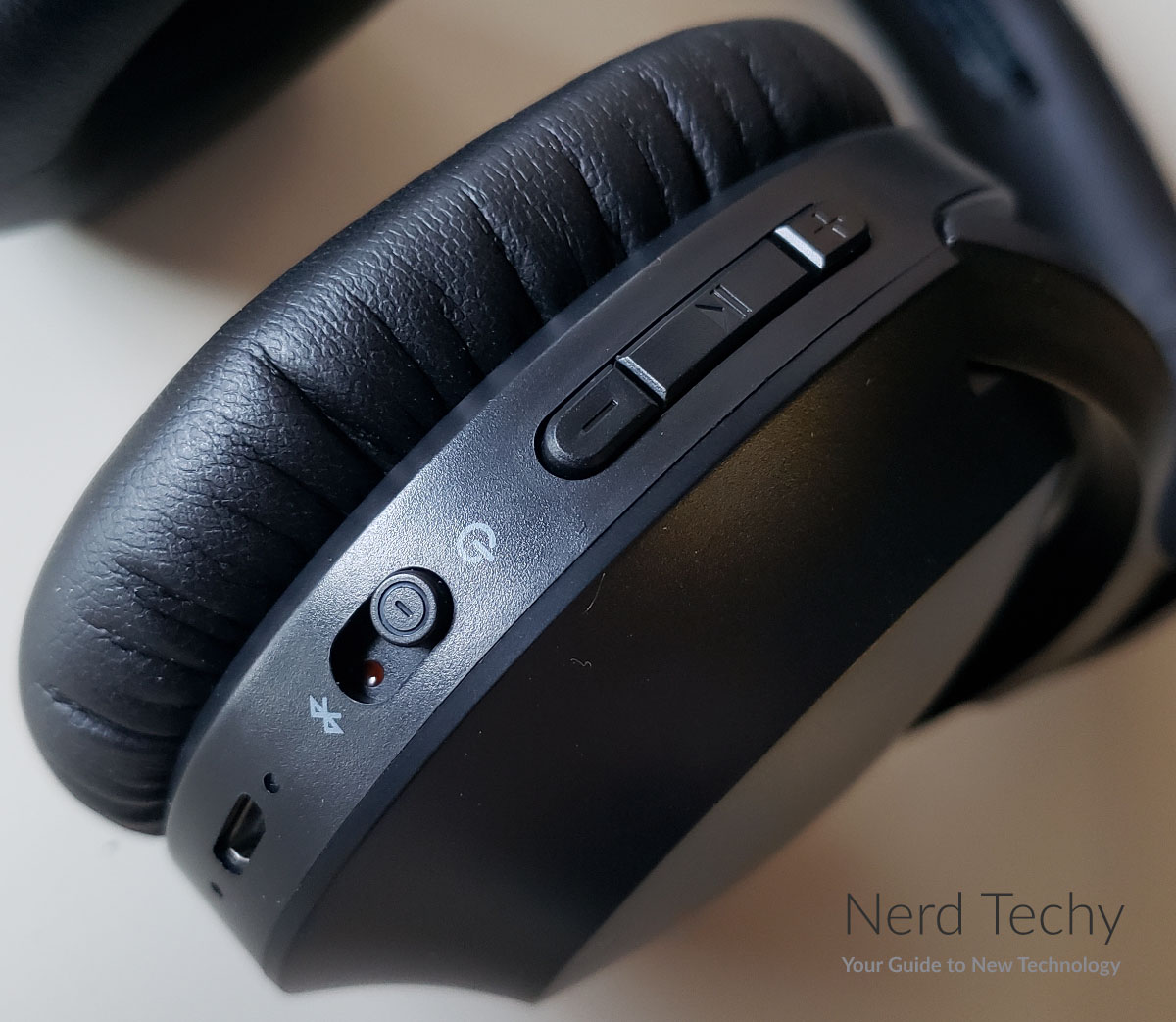 Sound Quality
The Aria 2020 utilizes high-powered 40mm stereo drivers. These drivers offer significantly better bass response than mere earbuds. Fans of dance music will very much appreciate the bass quality. Drums, bass guitar, and low synths all come through with plenty of punch. The bass is also very clear, so you won't have any issues hearing detail on the low end. High-end sound also sounds fantastic. Cymbals have plenty of shimmer, and high synths come through with piercing clarity.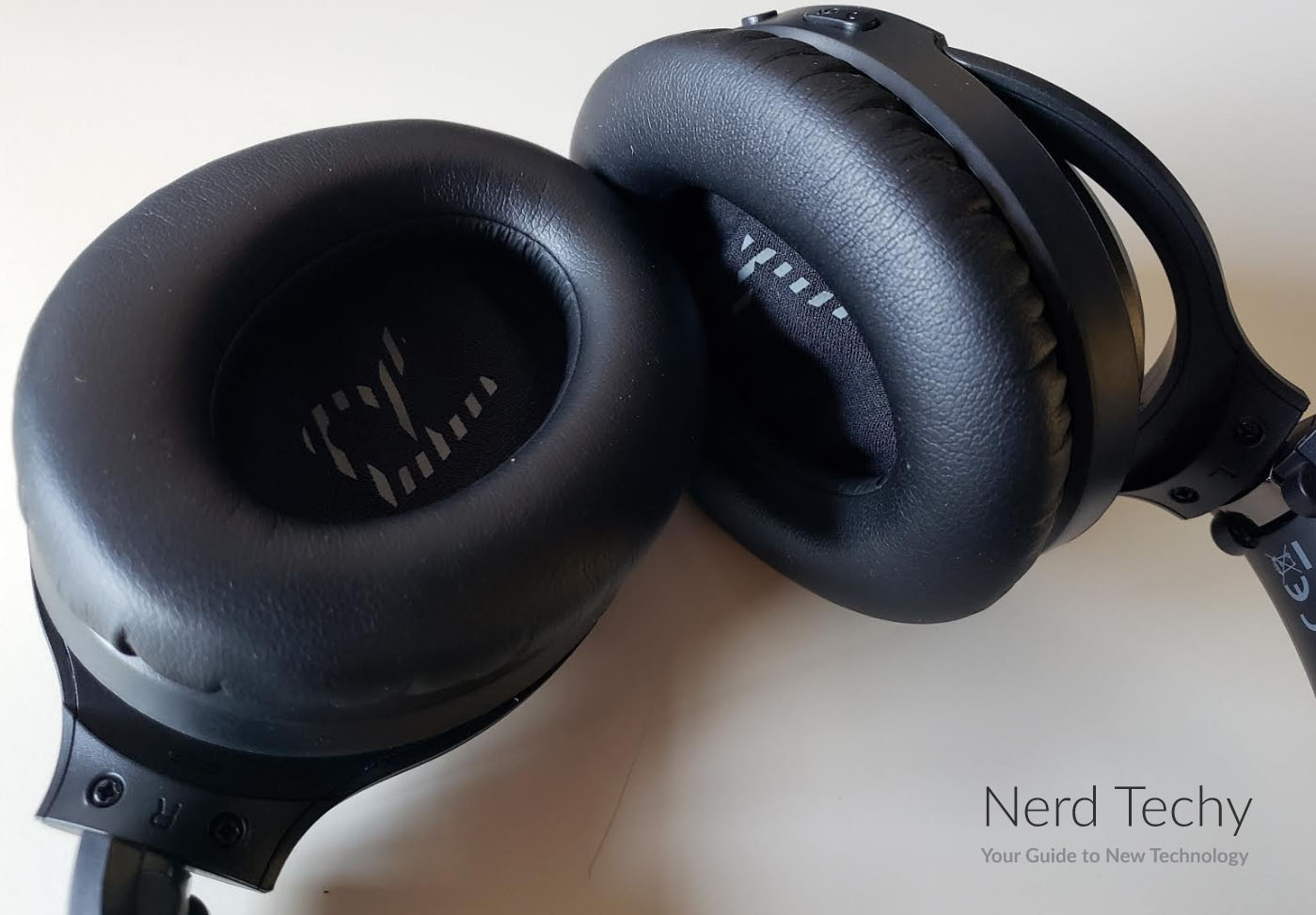 That said, there's not a lot of separation on the Aria 2020. The soundstage is cluttered, which makes the music sound mushy. Unfortunately, this has a negative effect on middle frequencies. It muffles vocals, and makes them sound muddy. This is a little bit better when the ANC is turned off. But still, if you're looking for clear, clean vocals in hip-hop or other vocal-heavy genres, there are better options.
For studio-quality sound, consider the Shivr 3D ANC Bluetooth Headphones. They offer incredible clarity and quality, as well as plenty of comfort. That said, they're a bit pricey.
As we've mentioned, the Aria 2020 headphones use ANC technology to block out background noise. The ANC works very well, and helps provide some sense of privacy. Crowded environments, airplanes, trains, and other regular background noise are blocked out very effectively. Keep in mind, though, that ANC isn't magical. It works best for regular, constant background noise. Sudden noises like sirens and honking horns will still cut through to some extent.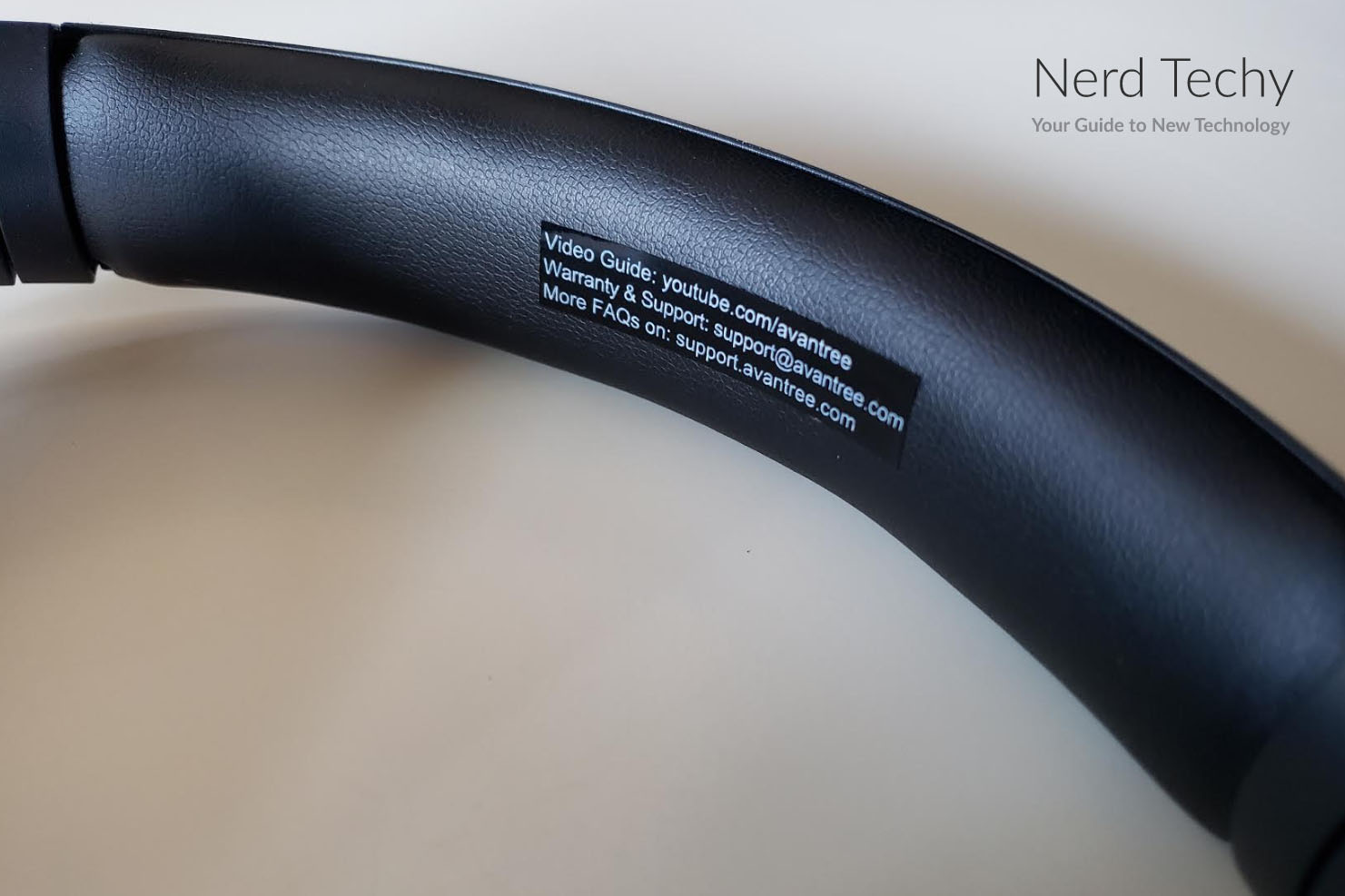 Call quality is generally good, with plenty of clarity on both ends. That said, the mic positioning is far from your mouth, so some background noise will inevitably bleed through. If you want even better quality, just call customer support and ask for the free boom mic. Your calls will have less background noise, and you can always remove the mic when you don't want it.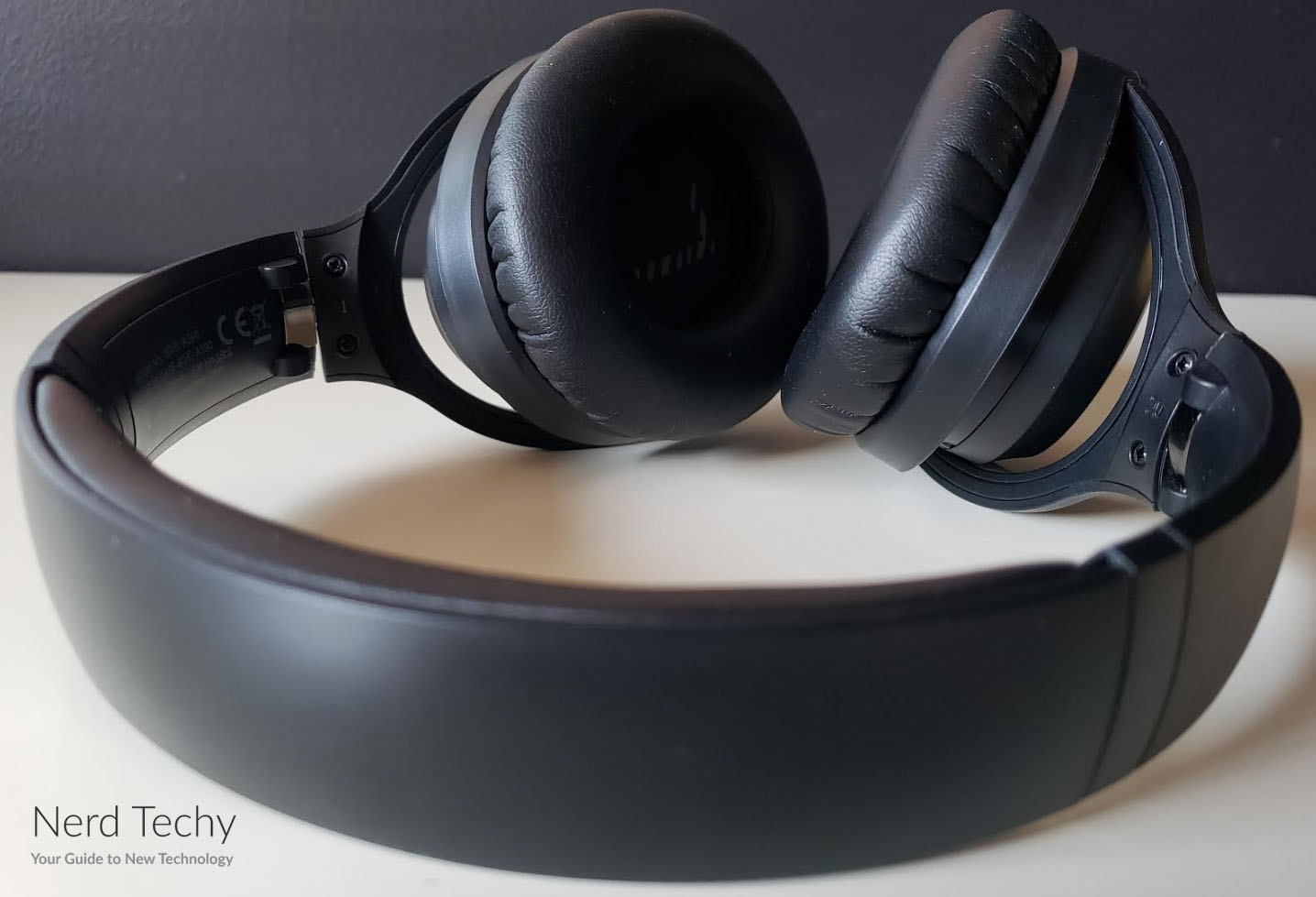 Final Verdict
So, how do the Avantree Aria 2020 Bluetooth ANC Headphones stack up to the competition? To begin with, the ergonomics are excellent. They're very comfortable to wear, and they're engineered to last for a long time. The ear cups are particularly well-designed, so you can wear them for hours without any discomfort. The battery life is also excellent. With 35 hours of playtime, you won't have to worry about running out of juice. That said, the sound quality leaves a lot to be desired. Maybe Avantree will improve on it with their next set of headphones.