We spend a lot of our time reviewing wireless earbuds, and for good reason. They're just so dang useful. With their compact size, they're ideal for workouts and commuters. And with today's advancements in batteries, you can finally get enough juice to use them for hours on end. Given their popularity, it's no surprise that manufacturers are putting out several models every year. It takes a lot of time and effort to keep up.
But earbuds still have their own drawbacks. Primarily, the small drivers just can't handle the powerful bass that true audiophiles crave. Nor can the drivers handle active noise cancelling. There's just not enough room for that in such a small package. And as long as the batteries last, full-sized headphones can still last for much longer.
So today, we're going to look at some true headphones. Specifically, we'll be reviewing the Mpow H19 Hybrid Noise Cancelling Headphones. They offer far superior sound quality, better battery life, and active noise cancelling. But a lot of headphones are capable of that. We took a closer look, to see how good the H19 headphones really are. Here's everything we learned.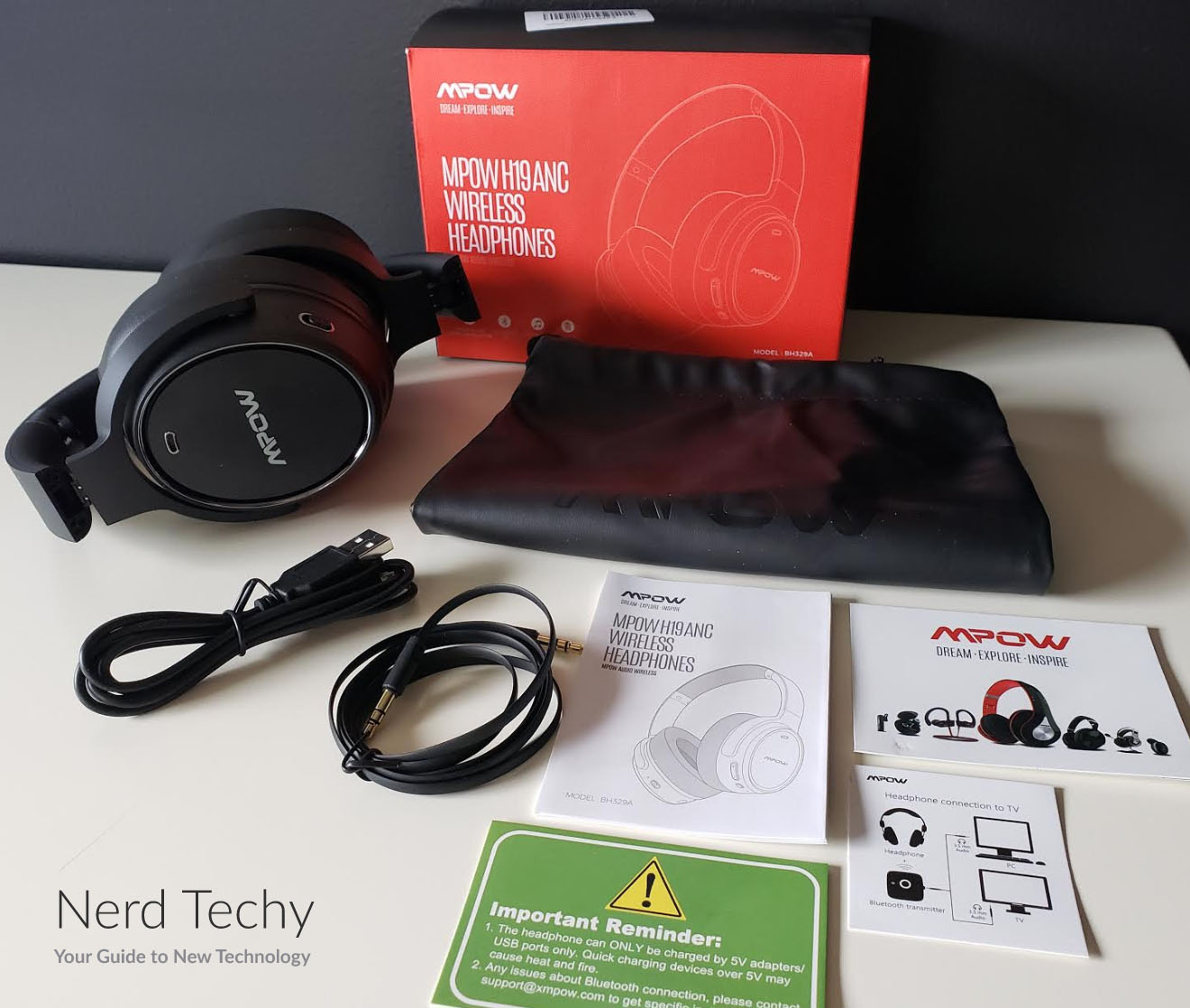 Overall Design
Mpow H19 headphones have a thick, comfortable headband that's adjustable. Unlike most headphones, which are plastic, these headphones have a stainless steel headband that's a lot tougher. It has a matte black anodized finish, which is indistinguishable from the black plastic ear cups. The inside of the headband is padded for extra comfort. The inner padding is reinforced with stainless steel bands where the outside portions telescope outwards. The total weight of these headphones is 10.4 ounces. That's fairly substantial, but considering the quality of construction, it's quite reasonable.
The ear cups themselves are hinged, and can swivel to just about any angle. When combined with the telescoping headband, this provides for a precise fit on just about anyone's head. The outsides of the ear cups are marked with a silver Mpow logo. They're otherwise plain, although there's a micro USB charging port on the left cup. The insides of the ear cups feature soft memory-protein ear pads. They're exceptionally comfortable, and provide a good seal without digging in or sticking to your face.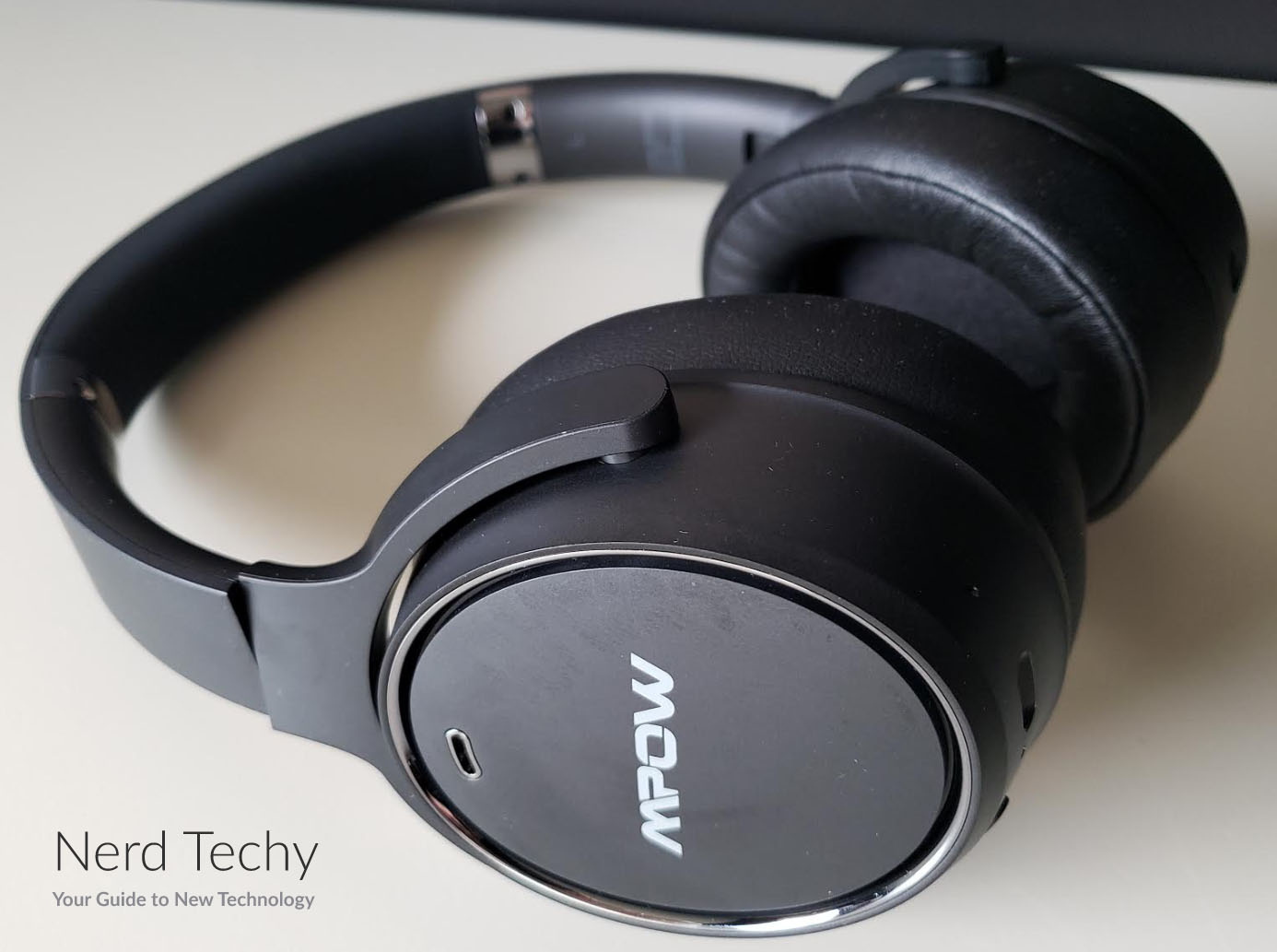 There are three control buttons on the bottom of the left ear cup. They're a black plastic that matches the material of the rest of the cup, so they don't break up the profile. The top two buttons are used to adjust the volume, as well as to skip tracks. A quick press will change the volume, while a press and hold will skip either forwards or backwards. The power switch is located underneath, for quick, easy access with your thumb. The only control on the right ear cup is the active noise cancelling (ANC) toggle. With a flick of your thumb, you can easily block out ambient noise and maintain your privacy.
The kit includes an aux cable, a micro USB charging cable, and a portable travel pouch. It's constructed from attractive PU leather, and it's surprisingly compact. Not to worry. The H19 headphones collapse to a surprisingly small size, and are easy to store in a small package. The travel pouch will protect your headphones' finish from scratches while they're not in use. It makes packing a breeze when you need to bring your H19 headphones on the road with you.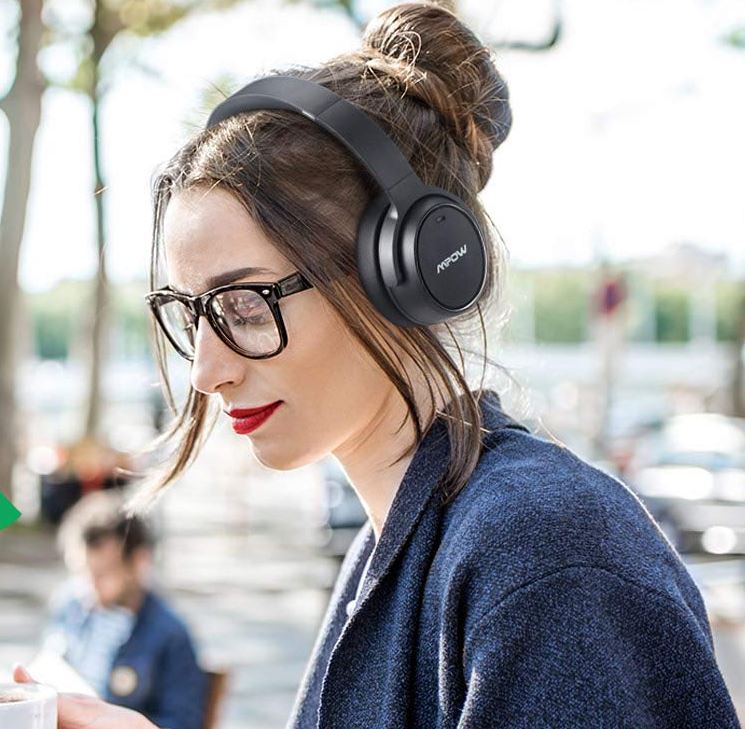 That said, if portability is your primary concern, you might want to go with a smaller set of headphones. In that case, the Rock Space B2 Fancy are an excellent choice. They have a hybrid design, with earbuds attached to a central battery pack. The sound quality isn't as good as the H19, but they're comparable in other respects.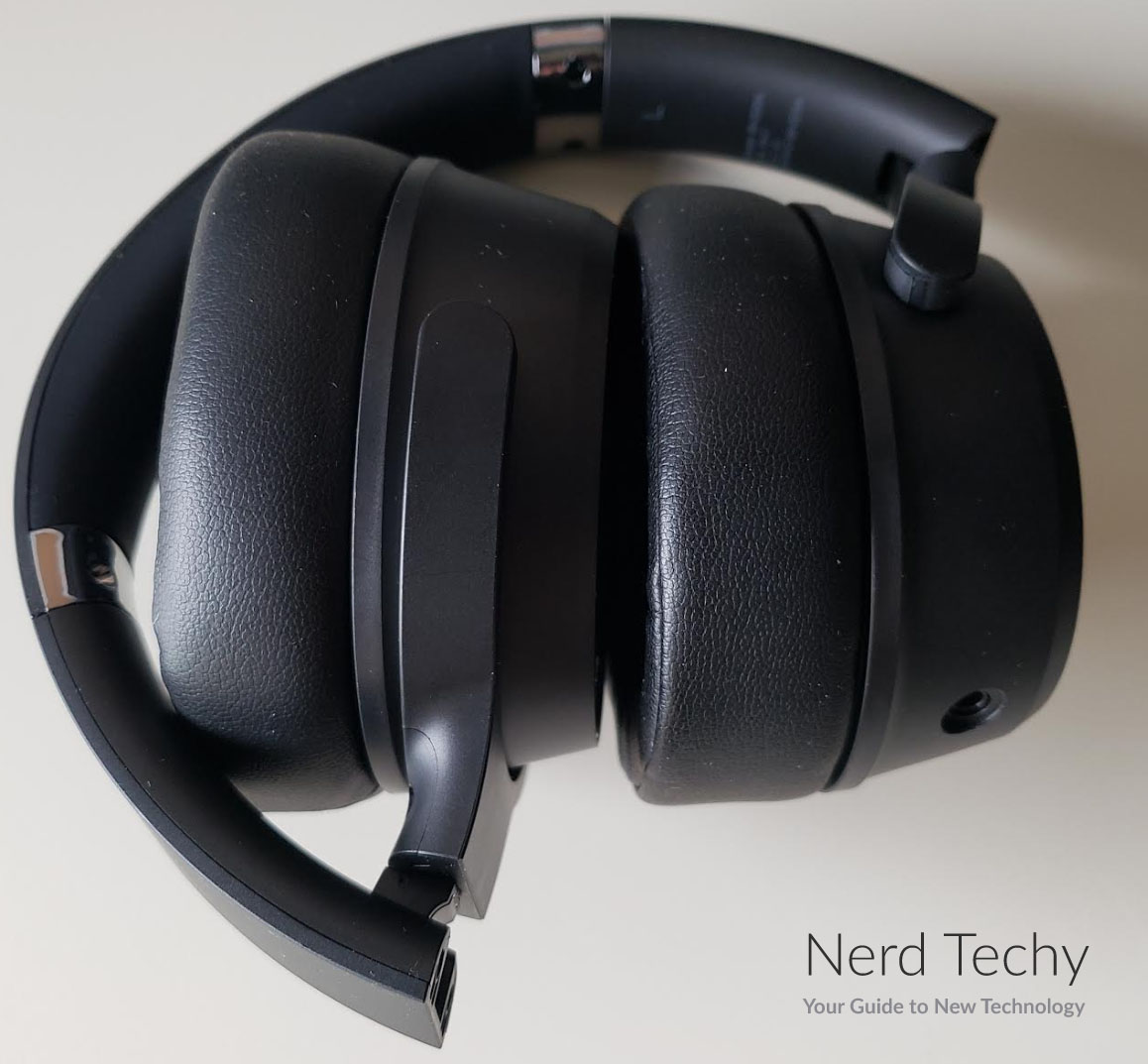 Battery and Charging
We've talked briefly about the H19's battery capacity, but how good is it actually? A lot depends on whether or not you're using the ANC feature. With ANC enabled, you'll get about 20 hours of playtime. With ANC off, that extends to about 30 hours. As always, these are approximations, and they're based on the manufacturer's tests. These tests are generally performed at medium to low volumes, while most people listen on higher volumes. In practice, you can expect something like 17 hours with ANC, or 25 hours without. That's still three to five times as much battery life as you'll get from most earbuds.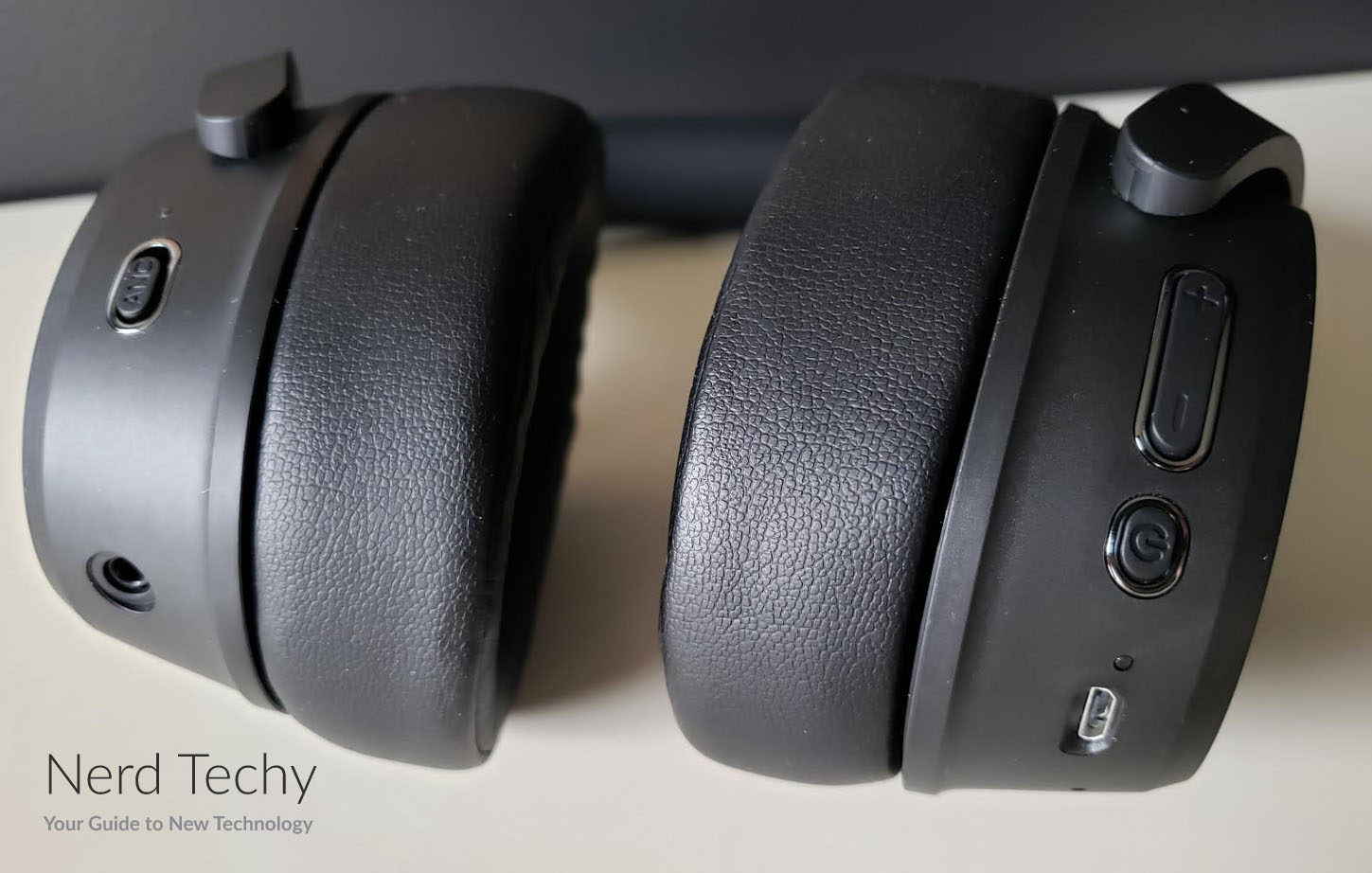 Charging the H19 headphones is easy. Simply plug in the micro USB charging cable, and you can charge a dead battery completely full in 2 hours. In a pinch, a short, 15-minute charge will get you a minimum of 2 hours of playtime. But there's no need to rely on batteries if you don't want to. The bottom of the right ear cup has a 3.5mm aux port. If your batteries are dead, you can use the 3.9-foot aux cable to use the H19 like traditional wired headphones.
Connectivity
Pairing the H19 headphones is easy. Simply power them on, then open your phone or MP3 player's Bluetooth menu. Look for the Mpow H19, then connect. With the Bluetooth 5.0 technology, once you've paired for the first time, the H19 will automatically reconnect to your device. So as long as you're always using the same device, you'll never have to go through the pairing process again.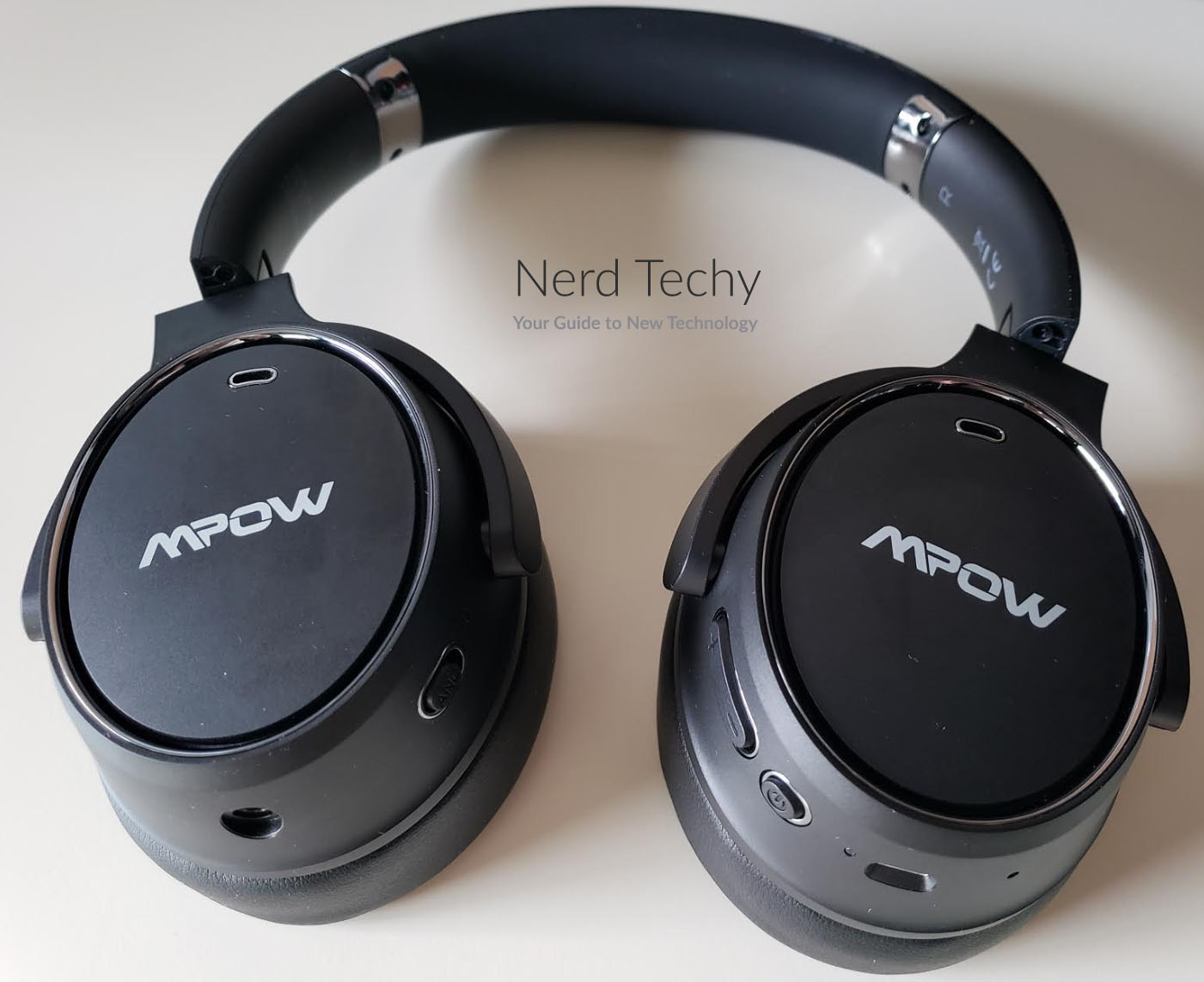 Bluetooth 5.0 also has several other advantages. These include lower power consumption, as low as 0.6 times as what you'd get from Bluetooth 4.2. You also get twice the speed and eight times the data capacity. This allows for you to listen to high bitrate music without any loss in quality. In addition, the signal is significantly more stable, so you won't lose your connection due to interference. And the latency is under 60 milliseconds. This allows for lag-free movies and games, so the H19 is useful for a wide variety of purposes.
If you want good quality, but you're not crazy about the H19's price, Mpow H17 headphones are a solid alternative. They offer great sound, but with a laggier Bluetooth 4.2 connection and less effective ANC.
Sound Quality
If you're choosing over-the-ear headphones instead of earbuds, you're probably doing it for the sound quality. In that case, your prayers have been answered. The Mpow H19 headphones use 40mm neodymium drivers, which provide powerful sound across the spectrum. No matter what genre of music you prefer, these headphones are going to deliver.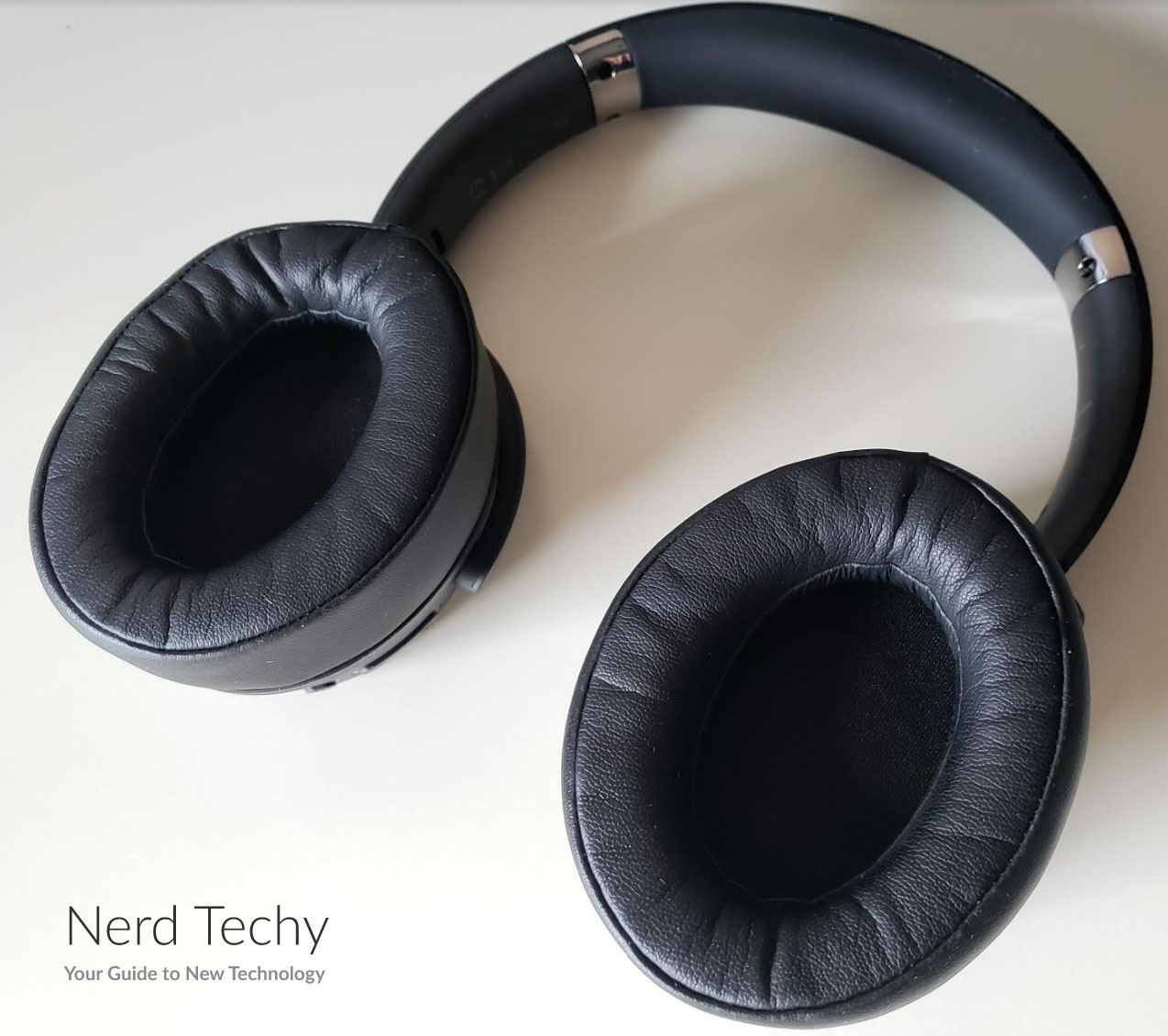 The highs are crisp and clear, and come across with no interference regardless of the bass and middle frequencies. The mids are similarly clear. Even if you're listening to music with loud, thumping bass, there's no interference or muddiness. Vocals will come across clearly in any genre of music, as will guitars and synthesizers.
But the bass is where the real action is at. The large drivers are exceptionally powerful, and deliver plenty of punch on the low end. Whether you're a fan of dance music or heavy metal, you'll hear bass guitar and drums clearly. There's almost no daylight between H19 headphones and a pair of quality speakers.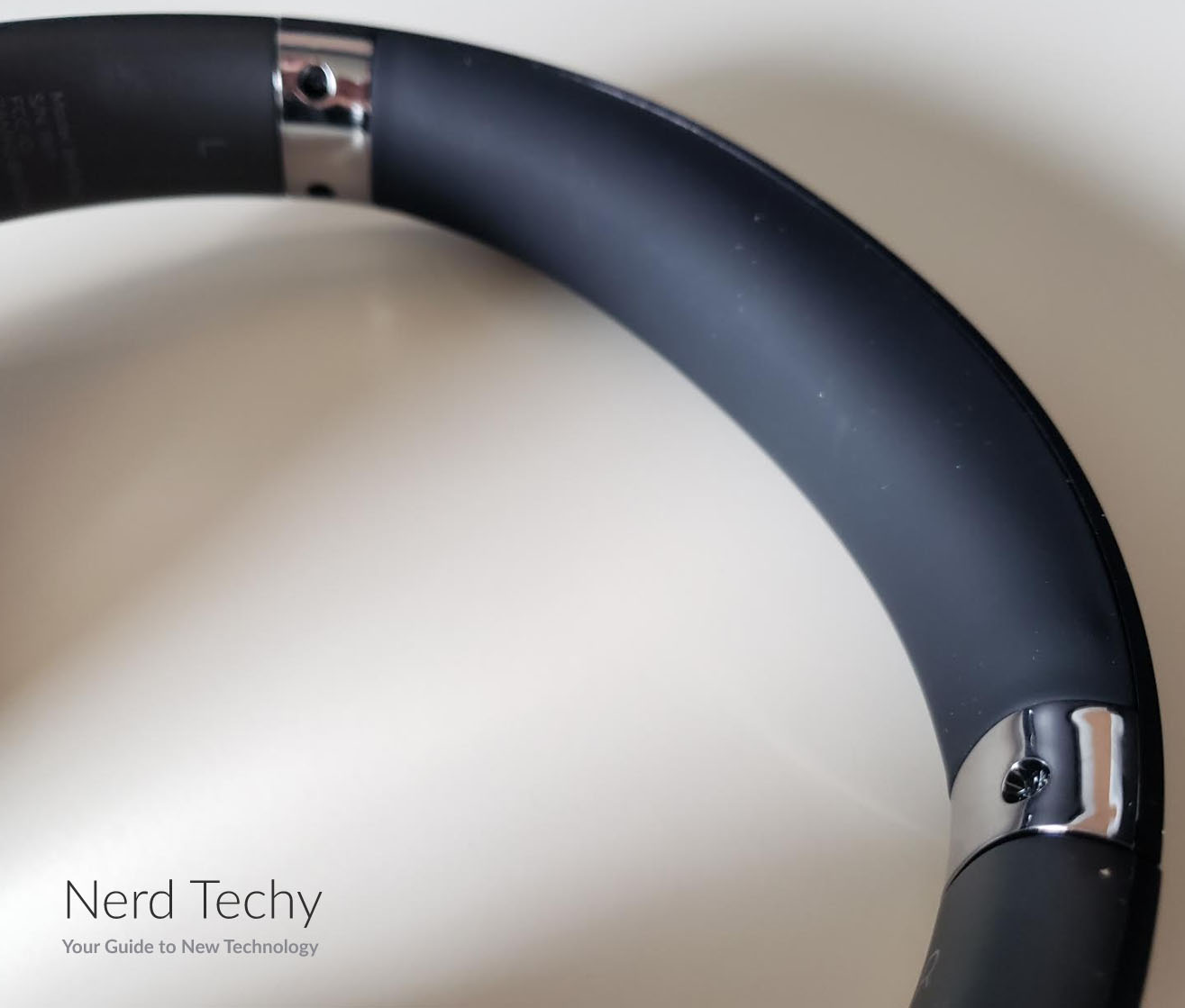 Of course, even the best sound isn't useful if background noise is constantly getting in the way. To this end, Mpow H19 headphones utilize an advanced form of ANC. The drivers deliver noise cancelling on both the forward and the backward motion. This feedforward and feedback technique cancels background noise twice as effectively as most headphones. It's particularly effective for blocking out low frequencies like passing trucks and airplane engines. This is an excellent feature for frequent fliers.
These headphones also have a built-in microphone that allows for voice-activated calling. It also allows you to activate your phone's voice assistant without using your hands. Whether you're a fan of Apple or Android phones, you won't need to use your hands just to Google something. When you're on the phone, the CVC 6.0 noise cancelling filters out background noise. It's not quite as effective as the latest CVC 8.0 protocol. However, it still goes a long way towards keeping your conversation free of distractions.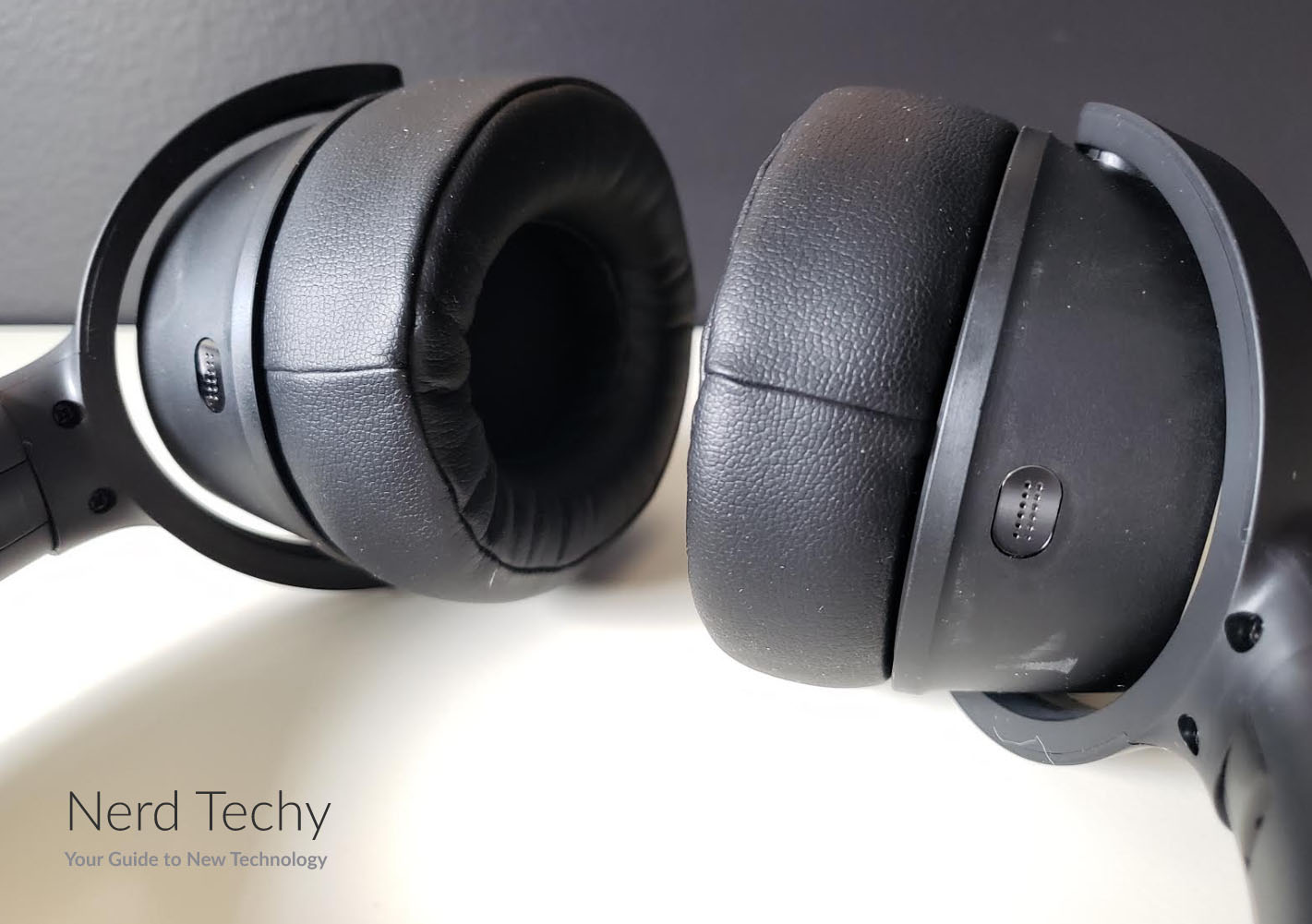 All of this being said, if you need studio-quality sound, there's no replacement for a pair of wired studio headphones. The V-MODA M-200 are one such pair. They deliver even better quality than the Mpow H19, although you'll be stuck using a 3.5mm wired connection.
Final Verdict
At the end of the day, Mpow's H19 headphones are a great buy. To begin with, they're incredibly comfortable. The adjustable headband and rotating ear cups provide an excellent fit on just about anybody. And the memory-protein padding on the ear cups is very comfortable. It ensures a secure fit, conforms to your face, and doesn't cause you to get all sweaty.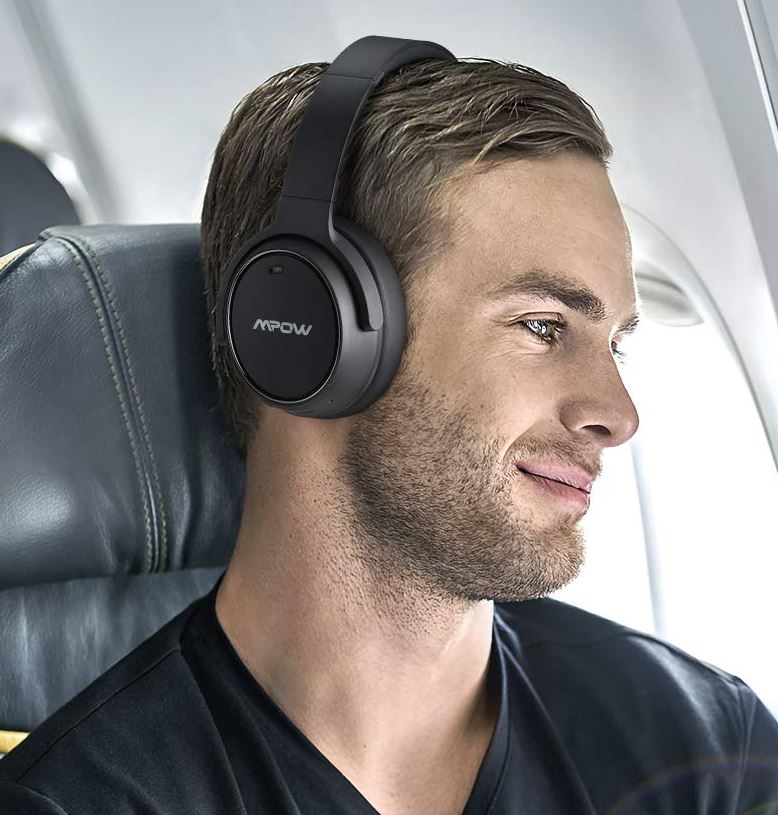 But the main attraction here is the sound quality. If you want good bass, there's no replacement for a large set of drivers. And the H19's 40mm drivers are big enough to do the trick. For punchy bass, clear mids, and shimmering highs, these headphones are some of the best available.