V-Moda has engineered a brand-new pair of headphones in an attempt to bring the quality of studio-grade audio to the regular consumer. The M-200's resemble the Crossfade M-100 Masters, which are the company's other premium headphones. Though, V-Moda claims that the M-200's can deliver an audio experience far beyond their previous models.
The previous generation of these headphones became a crowd favorite for their bass-forward quality and surprising durability as well as their customizable side plates. With the release of the M-200 headphones, they decided to take it up a notch and release professional-grade headphones that can be used by musicians, audio engineers, studio producers, and even composers.
The M-200's are V-Moda's "first-ever reference studio headphones," which have been 'turned to take musicians and producers straight to the sound." Because these were built firstly for professional purposes, they have a wired connection as you simply cannot match the sound quality with wireless headphones. These feature a 50mm driver that has been fine-tuned by Roland after their purchase of V-Moda in 2016.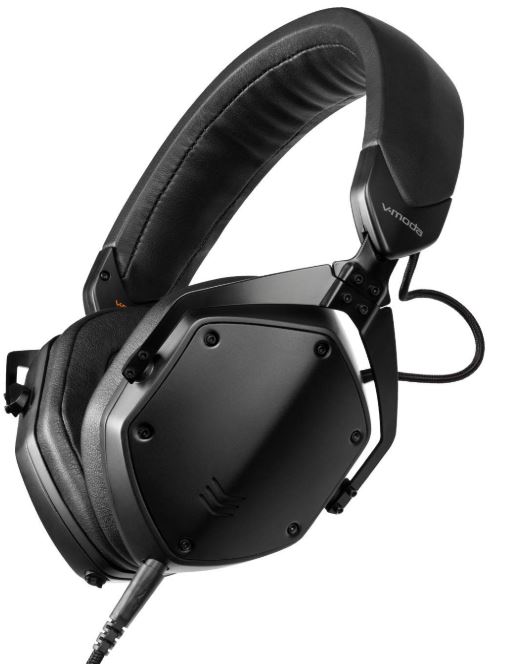 Roland is a company with over 40 years of experience in innovating the audio industry and building everything from synthesizers to electronic drums and recording equipment. They recognized the significant quality that V-Moda brought to the table and added the brand to their intellectual property to combine their experience, reach, and technology with V-Moda engineering so that they could produce the best quality equipment possible. They have seeming achieved this goal with the M-200 headphones. They were crafted for comfort and engineered for performance, all while being designed with a modern and customizable aesthetic. These headphones will most definitely impress you and alter your expectations of what sort of audio experience a pair of headphones should deliver.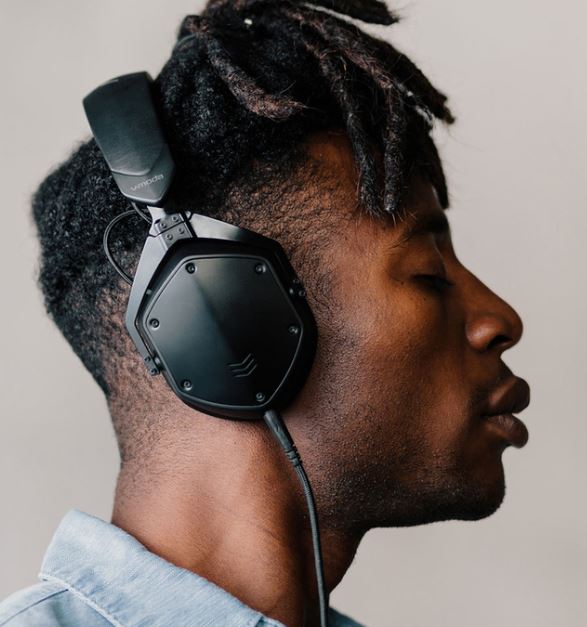 Design & Layout
The new M-200's have slightly larger and more flat ear cups than the previous Crossfade series had. They made this design decision in an attempt to increase the comfort of the headphones and decrease ear fatigue from long stretches of usage. V-Moda fully expects music producers to use these and understands that some recording sessions can go on for a very long time, so maximizing comfort was a top priority.
As they have with their other headphones, V-Moda lets you personalize your M-200's in a variety of ways. This includes laser engraving, color and design printing, and even a predesigned selection of aluminum side plates that you can alter with a chosen logo or pattern selection.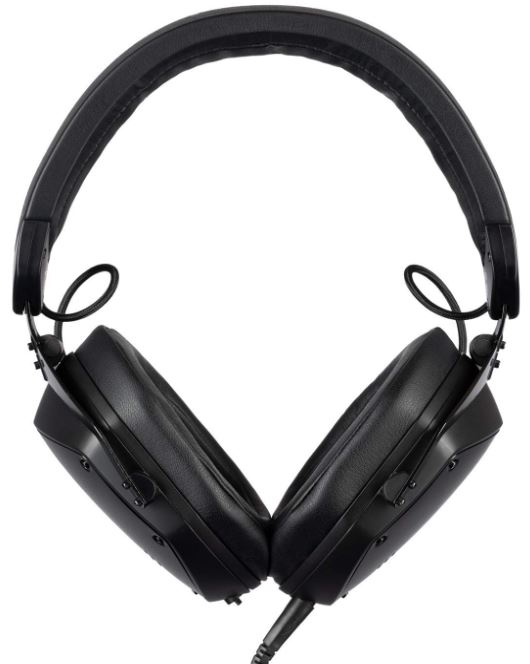 The headphones are incredibly portable. They fold up so that you can pack them into the included carrying case. The cable for the headphones detaches, which increases portability as well as increasing your ability to replace the cable with higher quality ones if desired. You have a variety of cable choices that include both built-in and external microphones if you decide to use these for gaming or with your phone and VoIP calling.
One great feature of these headphones is the large, magnetic, replaceable memory foam cushions. Being able to replace these cushions easily increases the lifespan of your headphones drastically. Any time a manufacturer incorporates a modular design into a product, it's worthy of praise because you know they're designing a product for you and not for pure profit.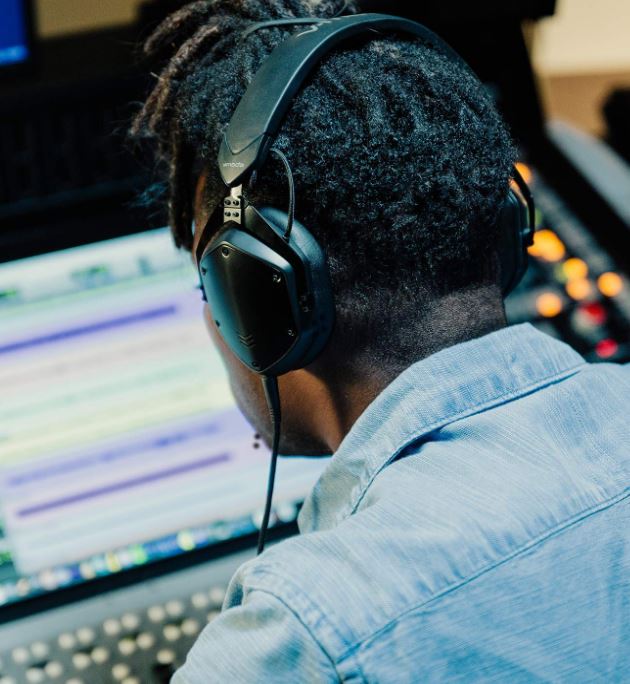 On top of that, (pun intended) you get an adjustable headband that's both comfortable and made well so that you don't have to worry about it breaking after a few uses. It's also able to adjust so you can have a single ear recording session if you happen actually to be in the audio industry. The premium materials were used throughout every inch of the M-200 headphones, and that's obvious from the moment you take them out of their package.
Audio Quality
With a pair of headphones like this, at the price range, these are at, regardless of the other features, the audio quality is what matters in the end. The M-200's deliver on their promise of getting you 'straight to the sound.' The CCAW (Copper-Clad Aluminum Wire) voice coils are premium quality and have a higher electrical conductivity than pure aluminum. That translates into better quality for you. These headphones were designed in a way so that you can get audio that's clear enough to pick up on subtle flaws or nuances.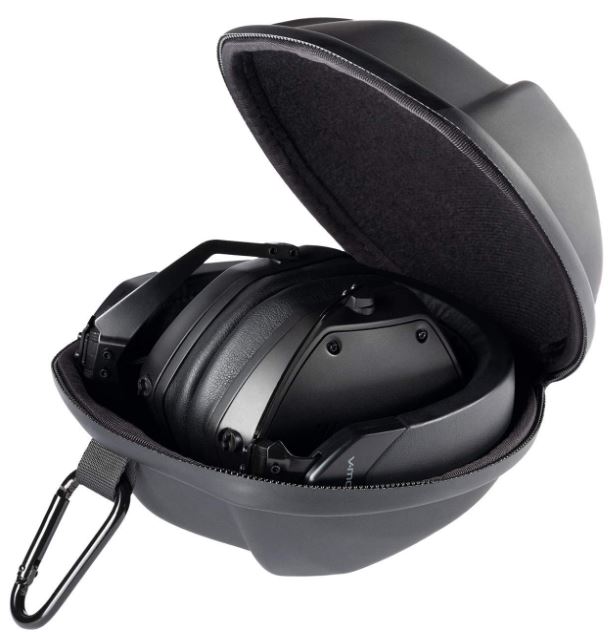 The sound signature was designed specifically for studio listening, so V-Moda chose to have a single-sided balanced analog audio cable that will reduce the signal-to-noise ratio. The Hi-res 50mm drivers easily reproduce frequencies of up to 40 kHz, creating a sound that goes far beyond normal consumer headphones.
With the closed-back design of the headphones, you get optimal noise isolation for an accurate, cleaner, and more spacious sound. The result is an audio experience that exceeds reasonable expectations and just might ruin other headphones for you. Even the impedance exceeds the standard of consumer headphones. Impedance is one of the most important characteristics of sound quality. The M-200's have an impedance level of 30Ω though a standard impedance on loudspeakers is only 8Ω.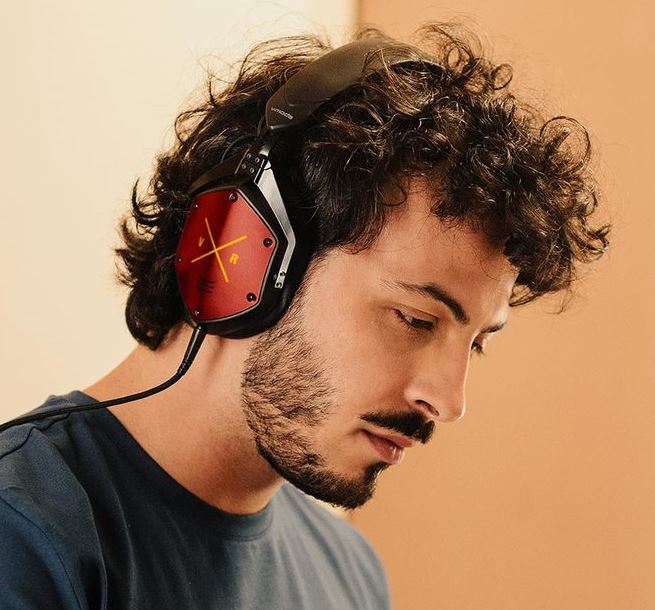 Other Considerations
This pair of headphones is incredibly customizable. From the previously mentioned design options that include side panels, you can customize to reflect your unique personality, all the way to a list of different cabling. The M-200 comes with a variety of cable options that include CoilPro Cables that features a TwistLock and extend listening reach beyond the default cable. You can also get the BoomPro Microphone that has built a phenomenal reputation for its crystal clear communication and next-level sound delivery for gamers. Other options include the Speakeasy DAC/AMP lighting cable that gets you studio-quality sound from your mobile devices, without the need for a 2.5mm headphone jack.
This is a pair of headphones that deliver the quality you dream of, while also giving you the flexibility that lifestyle products are known to deliver.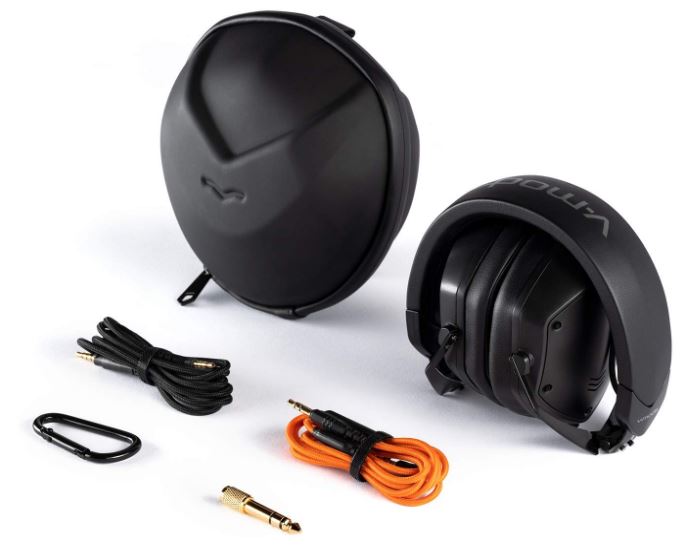 Technical Specifications
Type: Over-Ear Circumaural
Speaker Driver Size: 50mm
Frequency Response: 5 – 40,000 Hz
Speaker Sensitivity: 101.5dB @ 1kHz 1mW
Maximum Input Power: 1,000mW @1kHz
Impedance: 30Ω
Weight Without Cable: 290g
Cable Length: Balanced 120cm (47″); SpeakEasy 132cm (52″)
Replaceable Earpads: Yes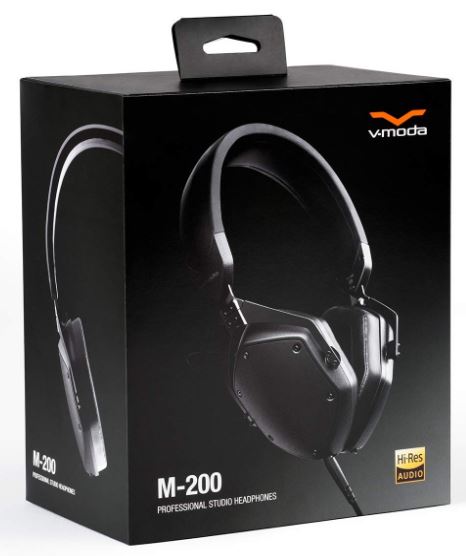 What's Included?
In the box, you get the M-200 headphones, of course. You also get the exoskeleton carrying case that protects your headphones while traveling.
Along with the case, you get a carabiner clip so you can hook the carry case to your bag or even your belt, making it easy to take with your hands remaining free. Included in the package is the single-sided balanced cable and the aramid fiber-reinforced SpeakEasy 1-Button microphone cable. These two cables can be easily switched out, so you can get the best of both experiences. You also get a Gold-Plated 1/4th inch Pro Adapter for even higher quality.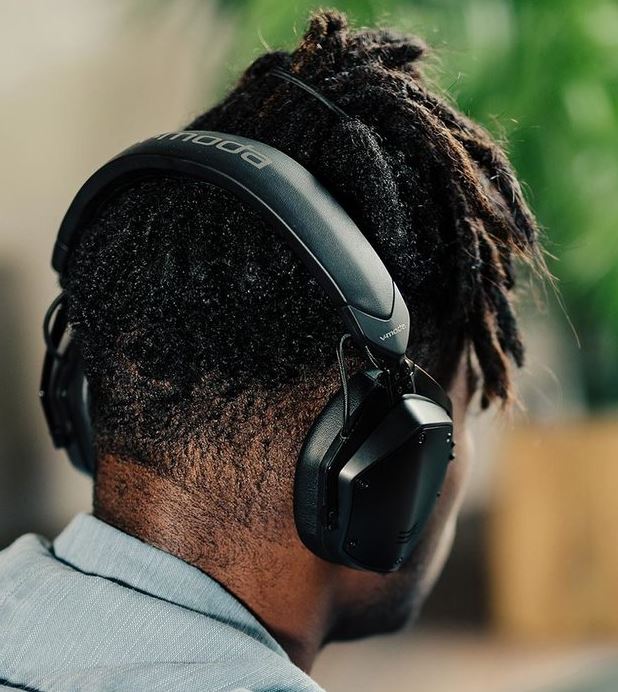 Along with all of that, these headphones also come with a 2-year warranty and the Immortal Life Program. The immortal life program is V-Moda's trade-in program that allows you to ship in the headphones you own, and they send you coupon worth 20% of the headphones you wish to upgrade to. In the price range of the V-Moda M-200 headphones, that can be quite a significant discount.
Who Should Own the V-Moda M-200?
The V-MODA M-200's are for those individuals that are not satisfied with the normal consumer-grade quality. They were designed for professional use, which means you are going to experience a sound quality that's not usually found in headphones you might buy at your local BestBuy. If you are looking for a pair of headphones to take to the gym with you, then these are most definitely not a good choice. You should instead check out the Origem HS-3 or the Light Harmonic Mera headphones, because they're far more portable, much less expensive, and designed for a more active sporty use.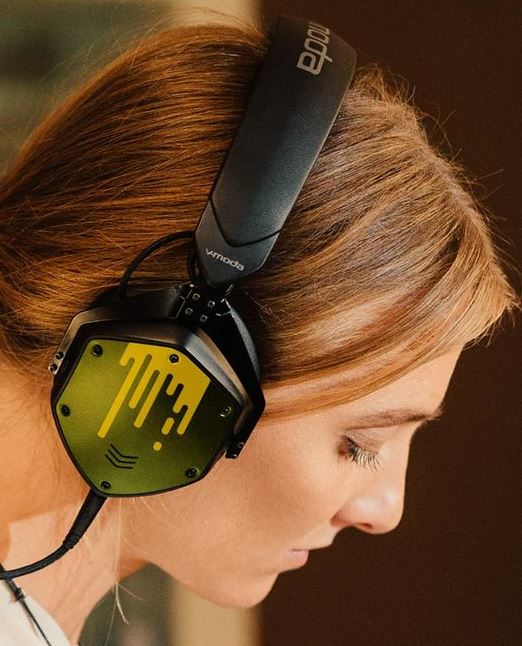 However, if you are looking to get the absolute best quality headphones sound, then you should seriously consider the M-200 headphones. Hi-resolution audio is becoming an increasingly demanded commodity as people are exposed to better and better technology. Hi-res audio capabilities also demand the use of hi-res audio files. Hi-res file types include WAV, AIFF, FLAC, ALAC, DSD, MQA, and a few others. This means you are going to have to start digging around for high-quality audio streaming services or buy the high-quality version of your favorite songs so you can experience them in an entirely new way.
The Bose name brand is synonymous with the top of the line audio quality. Yet, the M-200 headphones even exceed the quality of the Bose 700 Noise-canceling headphones that we reviewed previously. Despite their reputation as being the top of the line consumer audio product, the M-200's deliver a sound quality that seems otherworldly in comparison. Naturally, Bose headphones are all wonderful, and if you have a pair, you surely love them, but we warn you that if you try the M-200's, you might have the desire to rise within you to switch.
For many of us, it's entirely worth doing this because those file types are becoming more prevalent with every passing day, and future-proofing your audio equipment is always a good investment. However, if you simply do not care about the difference in quality, and want just to have a pair of headphones to watch YouTube videos or listen to a podcast, then maybe check out the Sony WH-CH510 over-ear headphones instead.
There are a lot of options when you are willing to settle for a lower quality product. These include the Raycon H50 and H100 headphones, that on their own are great, but when juxtaposed with the V-Moda M200's, suddenly made a bit less impressive. That's not to imply all other headphones are terrible, there are, in fact, a lot of great headphones, but the M-200's are simply on a level of their own.