These days, it seems like everybody has their own YouTube channel. Even if you don't, you probably like to share videos with your friends on Facebook or Twitter. After all, it's easy. Everybody has a smartphone, and smartphones have cameras. This technology has made significant changes in our society. It's brought people together. We're closer to our friends and family than ever before, even if we live on opposite ends of the country. But now that everybody's their own actor, producer, and director, we've come to expect better quality. In the early days of YouTube, you could go viral even with a shaky camera and low quality. Now, if you want to impress people, you need a stable camera.
One way to get better stability is to use a gimbal. A gimbal keeps your camera level and stable, so you can focus on what you're doing. If you want to record your skateboarding or mountain biking, it's nearly indispensable. We're about to review the Hohem Mobile Plus 3-Axis Gimbal Stabilizer>. It's motorized, it's lightweight, and it's easy to use. But is it worth spending your hard-earned money to buy one? We decided to find out. And now, we're going to tell you everything we've learned.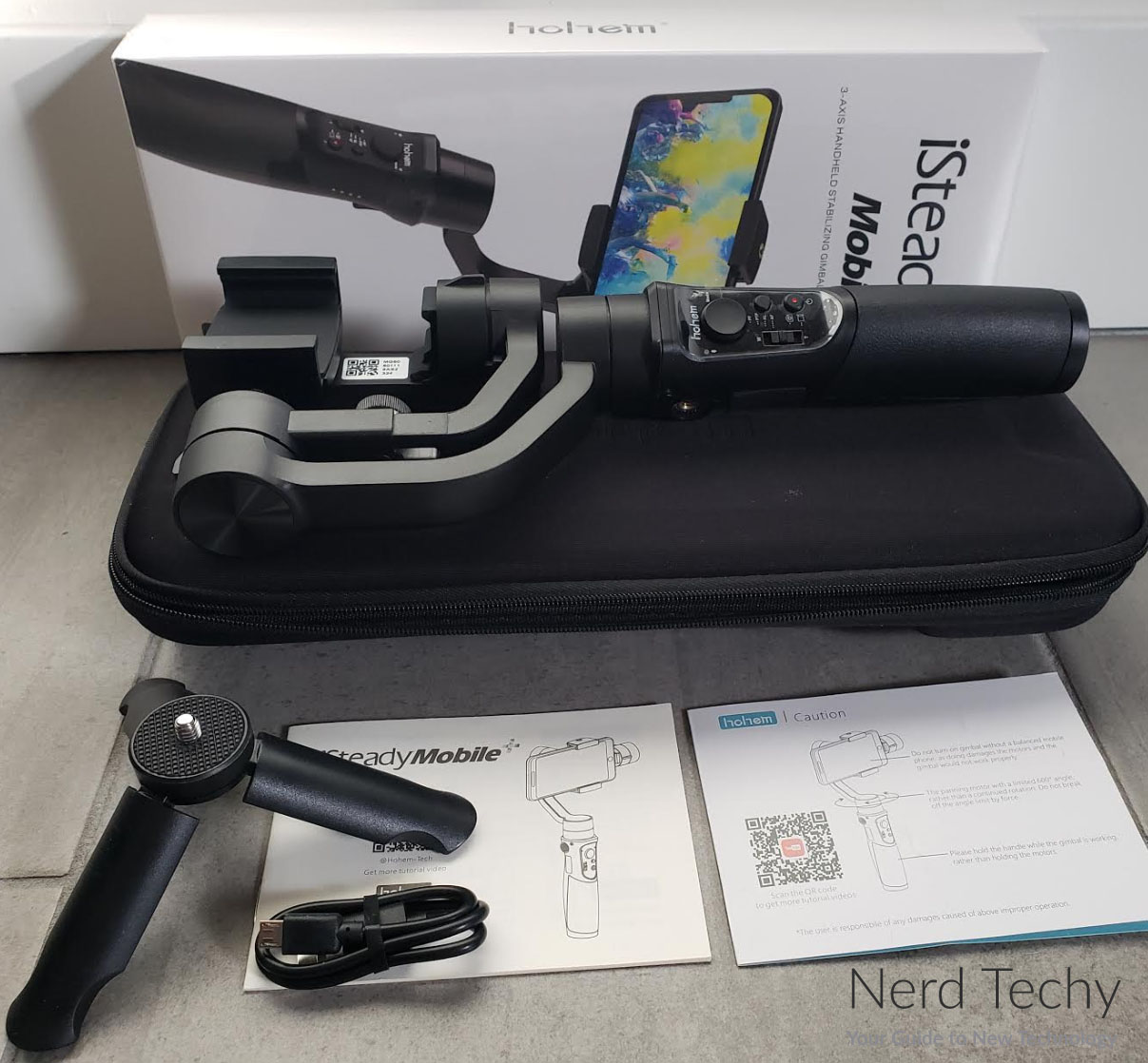 What's in the Box?
Before we go any further, let's talk about what you get. Because a gimbal isn't just about the device itself; it's also about the quality of the accessories. In the package, you'll find:
The Mobile Plus gimbal
Foam-lined hard case
Mini tripod
Micro USB charging cable
Owner's manual
Overall Design
The Mobile Plus is designed to be easy to carry, so it's just big enough to get the job done. It's 9.6 inches long, 3.23 inches wide, and 2 inches thick at its thickest point. The polycarbonate frame weighs only 1.1 pounds, so it's lightweight, and fits comfortably in your hand. The top of the unit features an adjustable spring-loaded clamp, which holds your smartphone securely in place. The claws of the clamp are padded with rubber, which keeps your phone or case from getting scratched.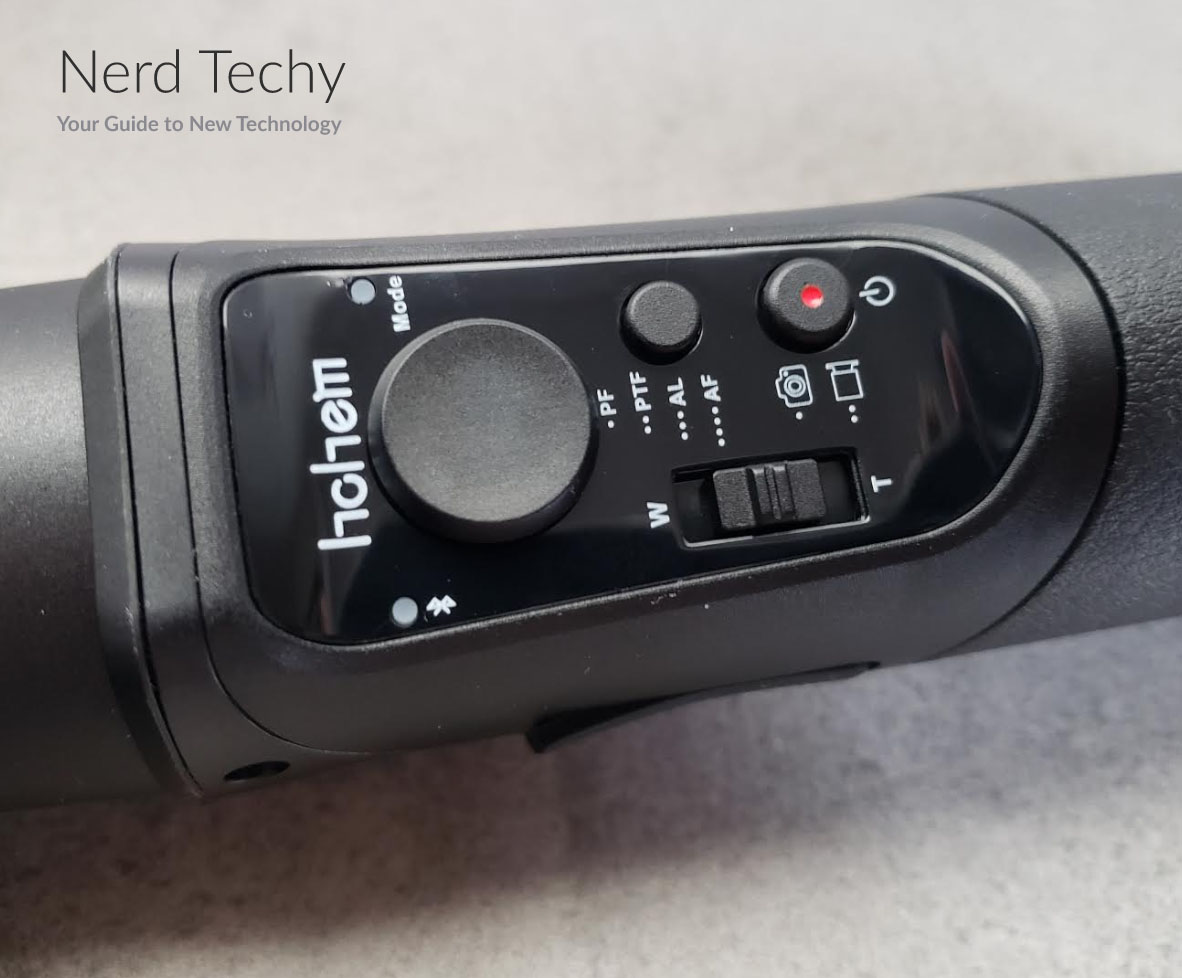 The arm that supports the clamp has two hinges, with a servo motor in each of them. The base of the arm houses a third servo motor. With all three of these motors working together, the Mobile Plus can adjust your phone across all three axes. At the bottom of the handle, you'll find a standard ¼-inch threaded hole, which allows you to use a tripod. Alternatively, you can also attach a video light to keep your subject well illuminated.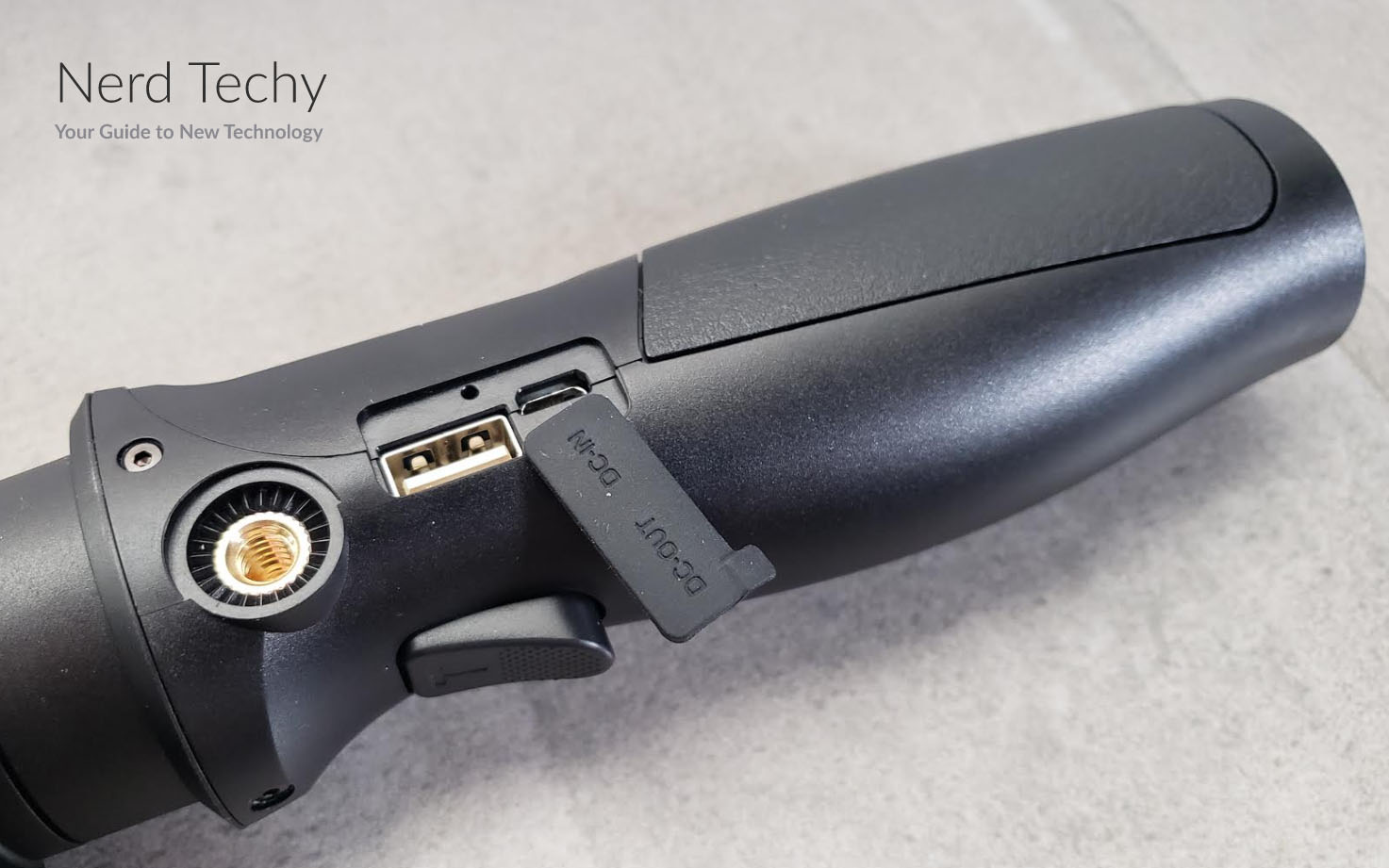 The handle houses all the controls you'll need. There's a record button, a stop button, and a power switch for the gimbal itself. There's also a button for switching between modes, which we'll talk about in a minute. All of these controls can be easily operated with your thumb, without the need to use your other hand. There's also a trigger, which can be programmed using Hohem's Gimbal app. The motors will operate between 14 and 113 degrees, so unless you're in the arctic, you're covered. And if you happen to have any problems, you'll be protected by Hohem's 12-month manufacturer's warranty.
The 4,000mAh battery in the Mobile Plus is rated to last for 12 hours. With the Micro USB charging cable, it will fully charge in 3 ½ hours. It can be used as a power pack, so you can charge your phone even while you're recording your video. It even supports 2-way charging. You can plug a portable power bank into the Mobile Plus, and still charge your phone at the same time.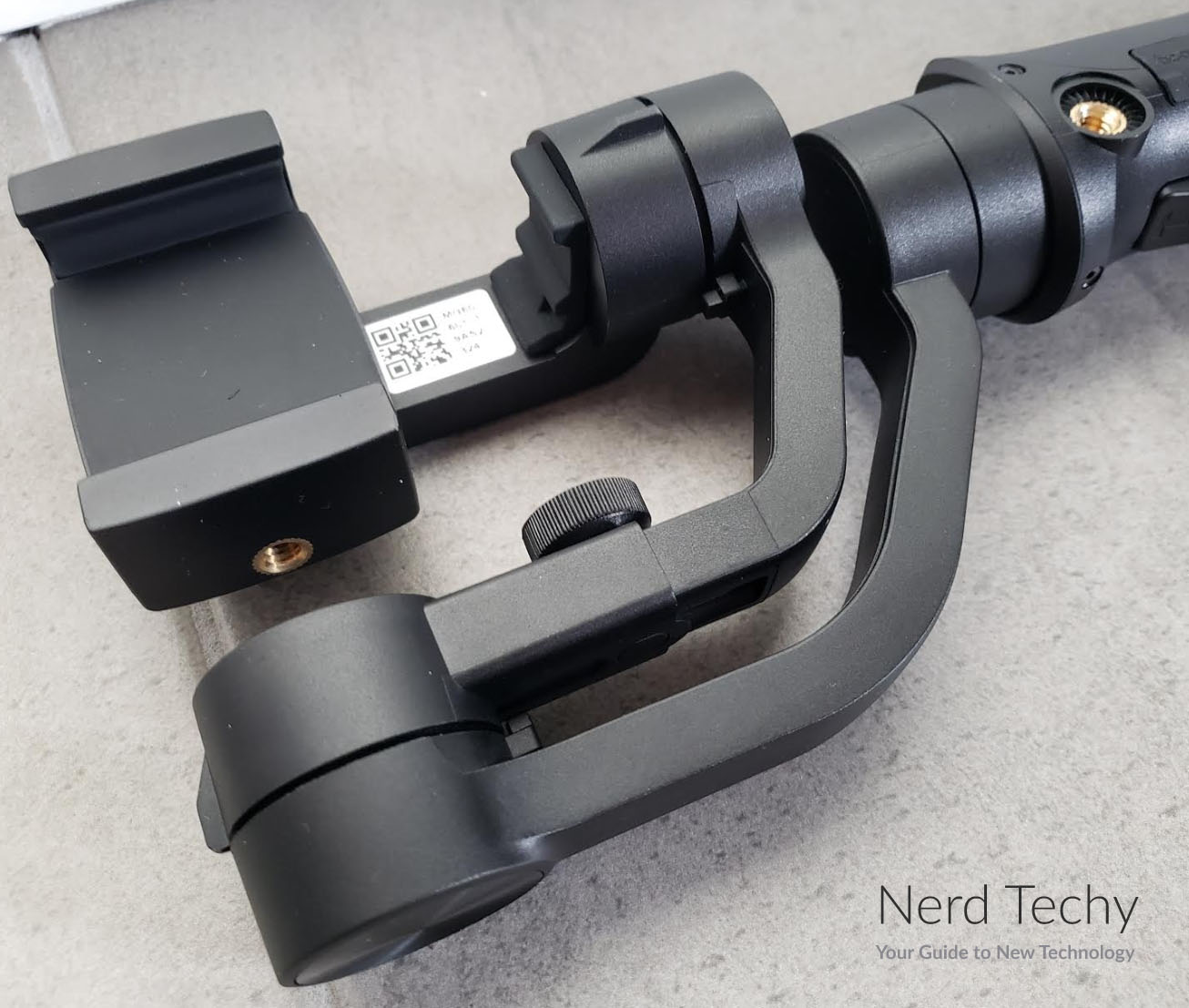 If you're looking for a more durable gimbal, the Funsnap Capture 2 is a good alternative. It's made from anodized aluminum, so it can take a beating if you drop it a few times.
Device Compatibility
The Hohem Mobile Plus is a great fit for most smartphones. The clamp can be adjusted from 58 to 89mm, which is good enough for 6-inch phones or smaller. It can also stabilize a phone that weighs up to 0.6 pounds. That's more than any major smartphone on the market.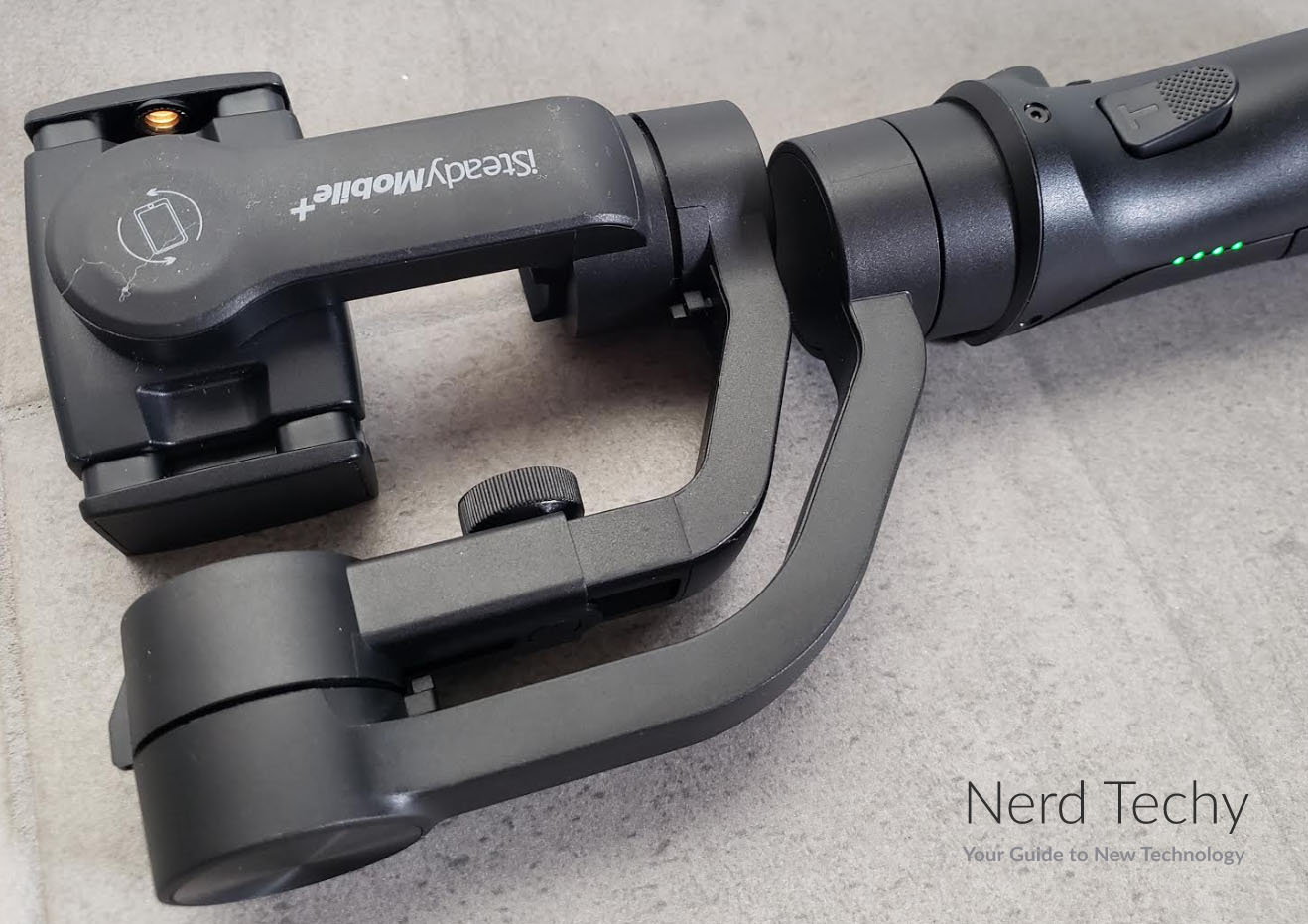 The Hohem Gimbal app enables you to adjust your gimbal's settings. Primarily, it's used for programming the trigger. But it can also be used to process your pictures and videos after you've taken them. You can use it to create slow-motion videos, time lapses, and 360-degree panoramic shots. The time lapse mode is particularly impressive. It can operate for up to 12 hours, which is great for overnight shots. You can use panning mode to track faces or individual objects. You can even use the retouch mode to smooth out facial features, just like you would on Instagram. Just pair your phone with your gimbal via Bluetooth, and you'll be ready to go.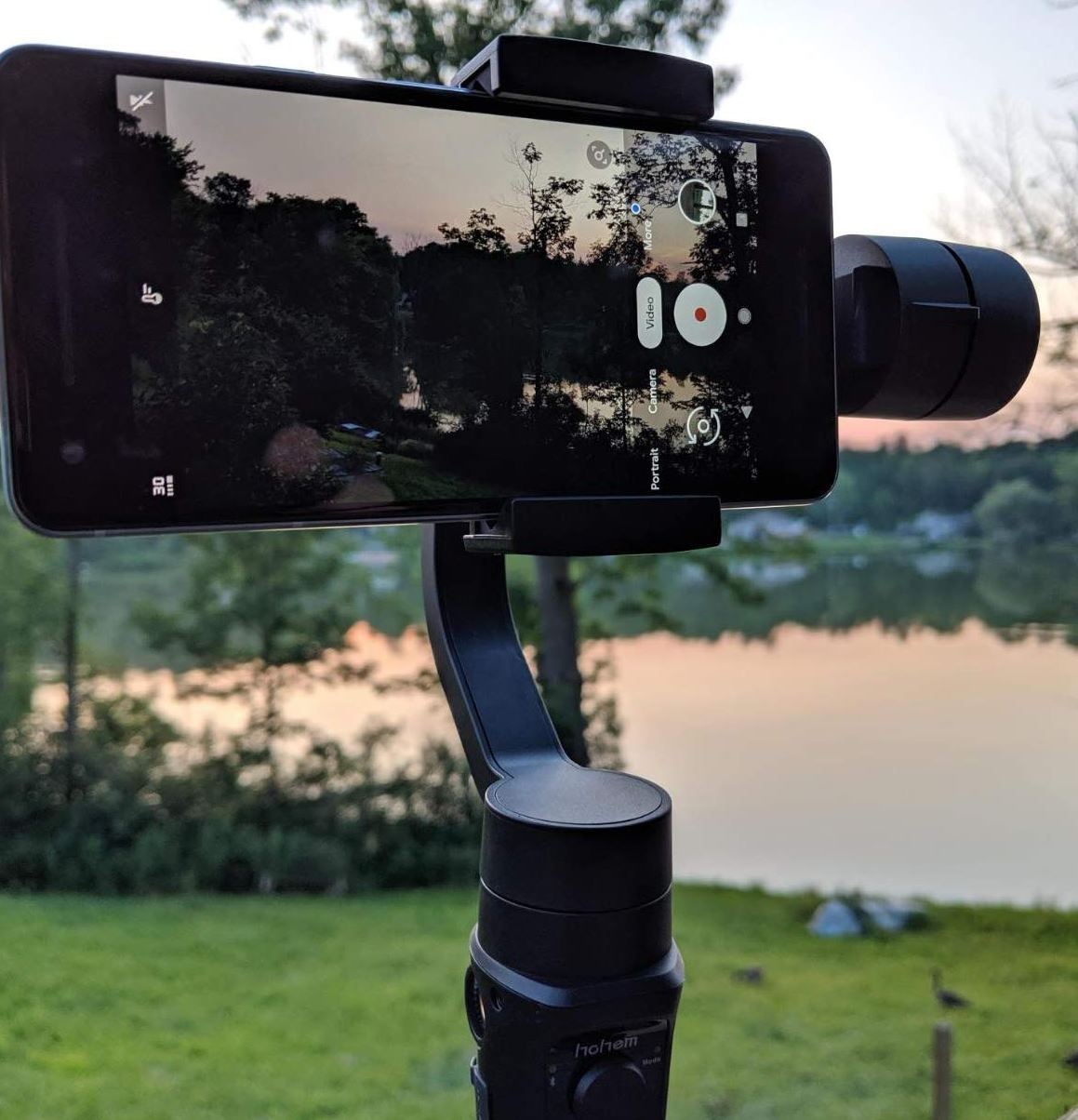 One thing you should be aware of is that the Gimbal app has some compatibility issues. It works just fine with any version of the iPhone. However, many phone manufacturers use their own proprietary versions of the Android operating system. As a result, the app doesn't work with all Android smartphones. Currently, the Gimbal app supports Samsung, Huawei, OPPO, VIVO, Sony, Meizu, Charm, and Xiaomi phones. It might support some others, but these are the phones that Hohem is willing to guarantee.
One way to avoid compatibility issues is to use a standalone camera. And what better standalone camera is there than a camera drone? The Potensic D58 is a great choice, and it offers a lot of attractive tracking and stabilization features.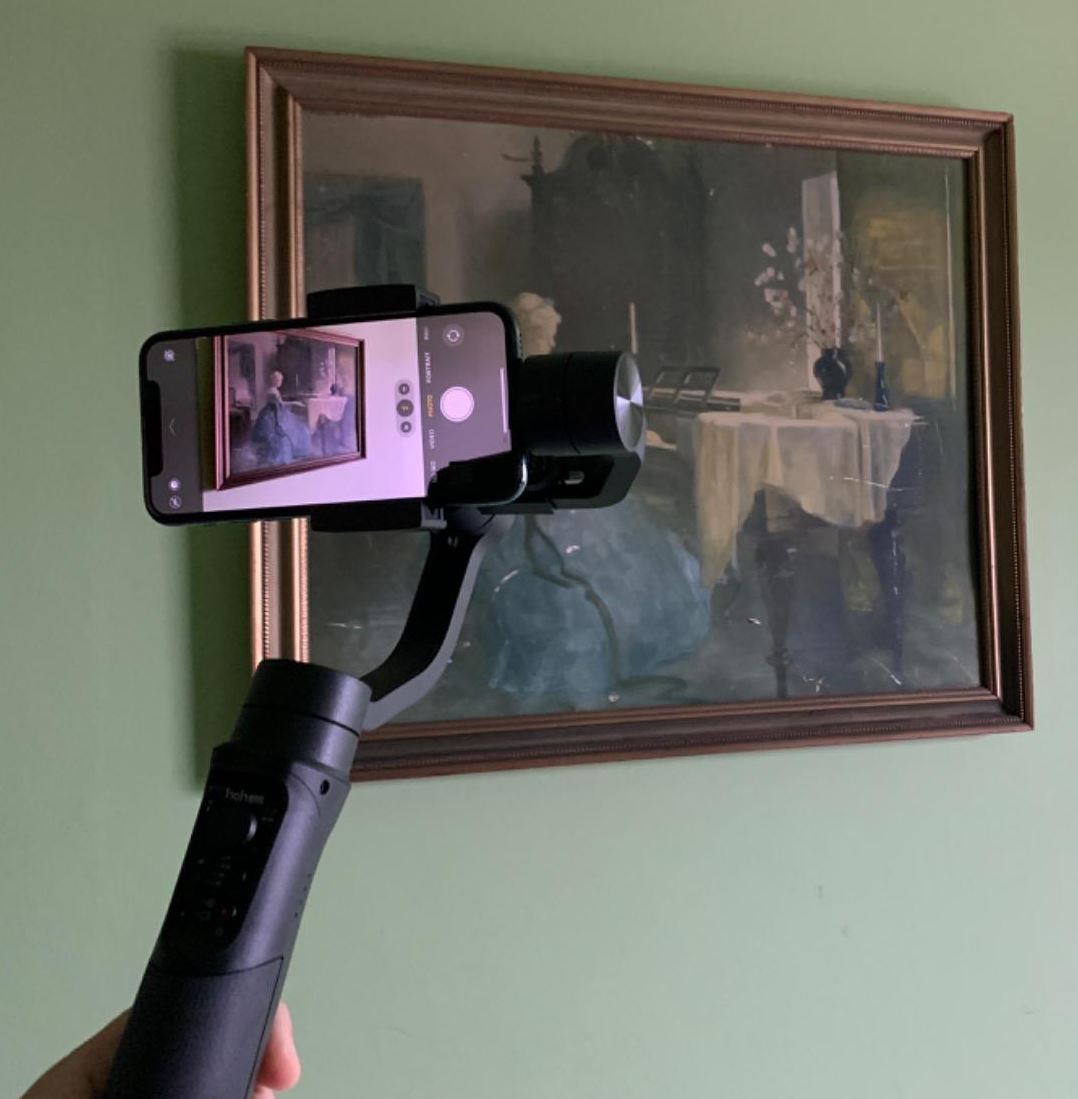 Operation
So, what does the Mobile Plus actually offer? After all, quality construction is only part of the equation. It's also important that the gimbal does its job. The most basic mode is the All Following mode. This is the "default", and all it does is keep your phone from shaking. It follows your movements along all three axes, just as if you were pointing your phone.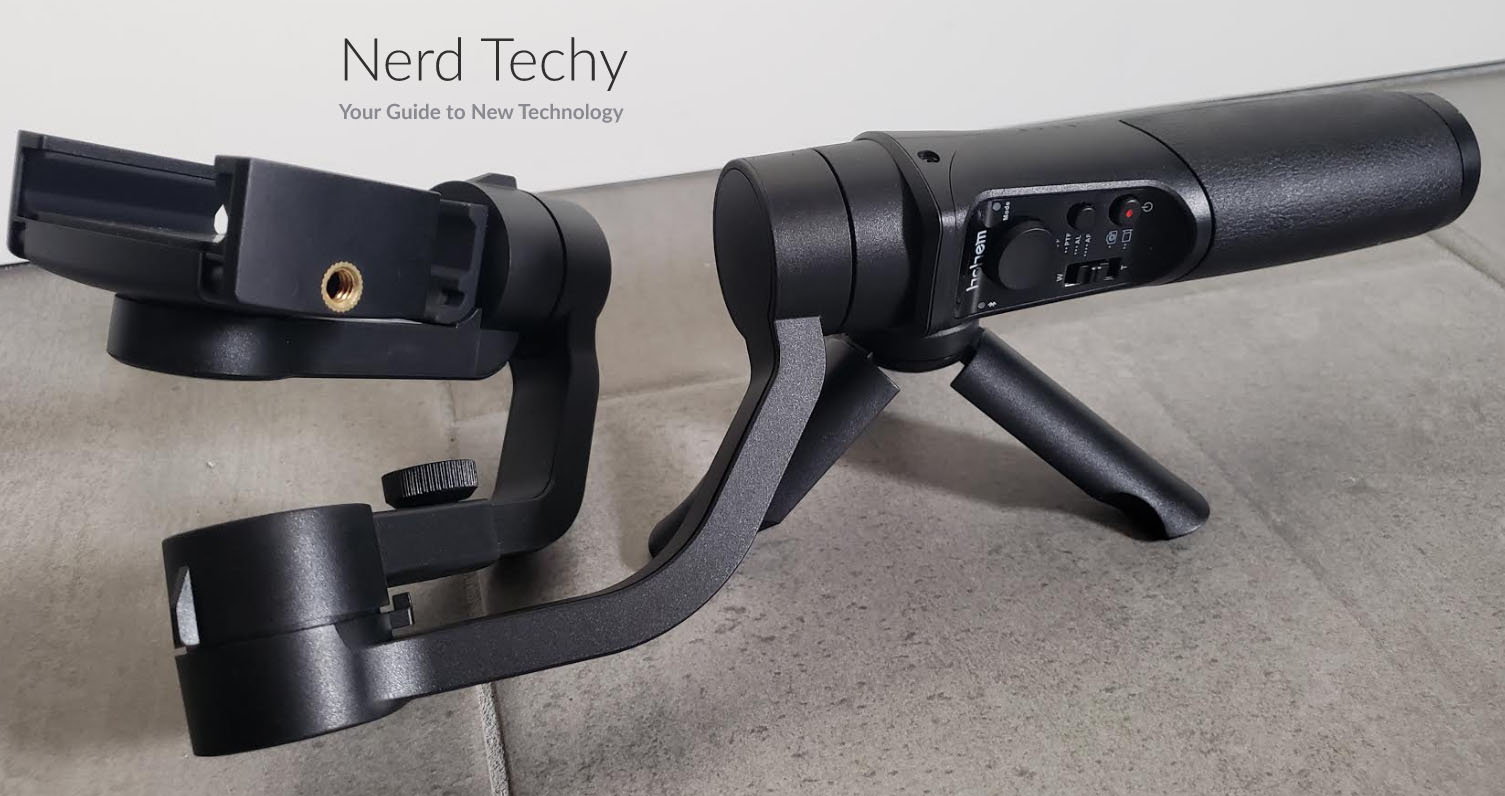 The opposite of this is the All Locked mode. In this mode, all three axes are locked in place. This way, the camera will continue pointing in the same direction, regardless of how you move. The Pan Following and Pan & Tilt Following mode are somewhere in-between. In Pan Following mode, your camera will stay level with the horizon, and won't move up and down. But it will follow your movements smoothly from side to side. In Pan & Tilt Following mode, only the roll axis is locked. You'll be able to move the camera up and down and from left to right. But it will still stay level with the horizon.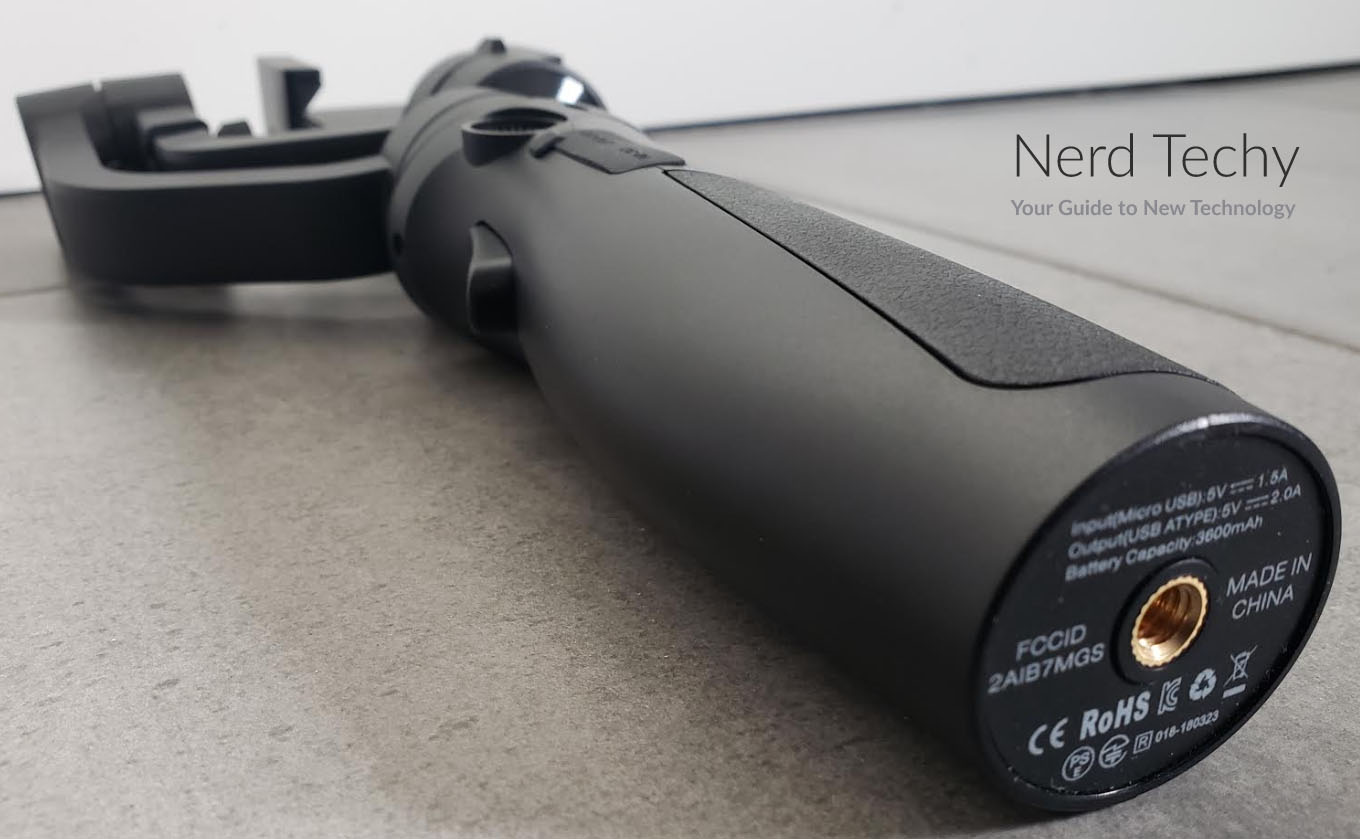 These modes are fairly standard for camera gimbals. But there are a few other modes that are unique to the Mobile Plus. To begin with, it can intelligently track an object or person. Simply use the app to select them, and the camera will automatically track them. This is great for getting action shots of your friends. The Mobile Plus also offers a 3D Inception Mode. It allows you to rotate your camera 360 degrees with the push of a button. This isn't necessarily something you'll use all the time. But it's a great way to add some extra flair to your action shots.
Regardless of what mode you're doing, the Mobile Plus is exceptionally stable. Its firmware is some of the most sophisticated on the market, and the motors are very responsive. As a result, it's very sensitive to hand movements. Whether you're skateboarding, bicycling, running, or jumping, the camera will remain stable throughout. No matter how shaky your hands or how much you're moving, your video will be as smooth as butter.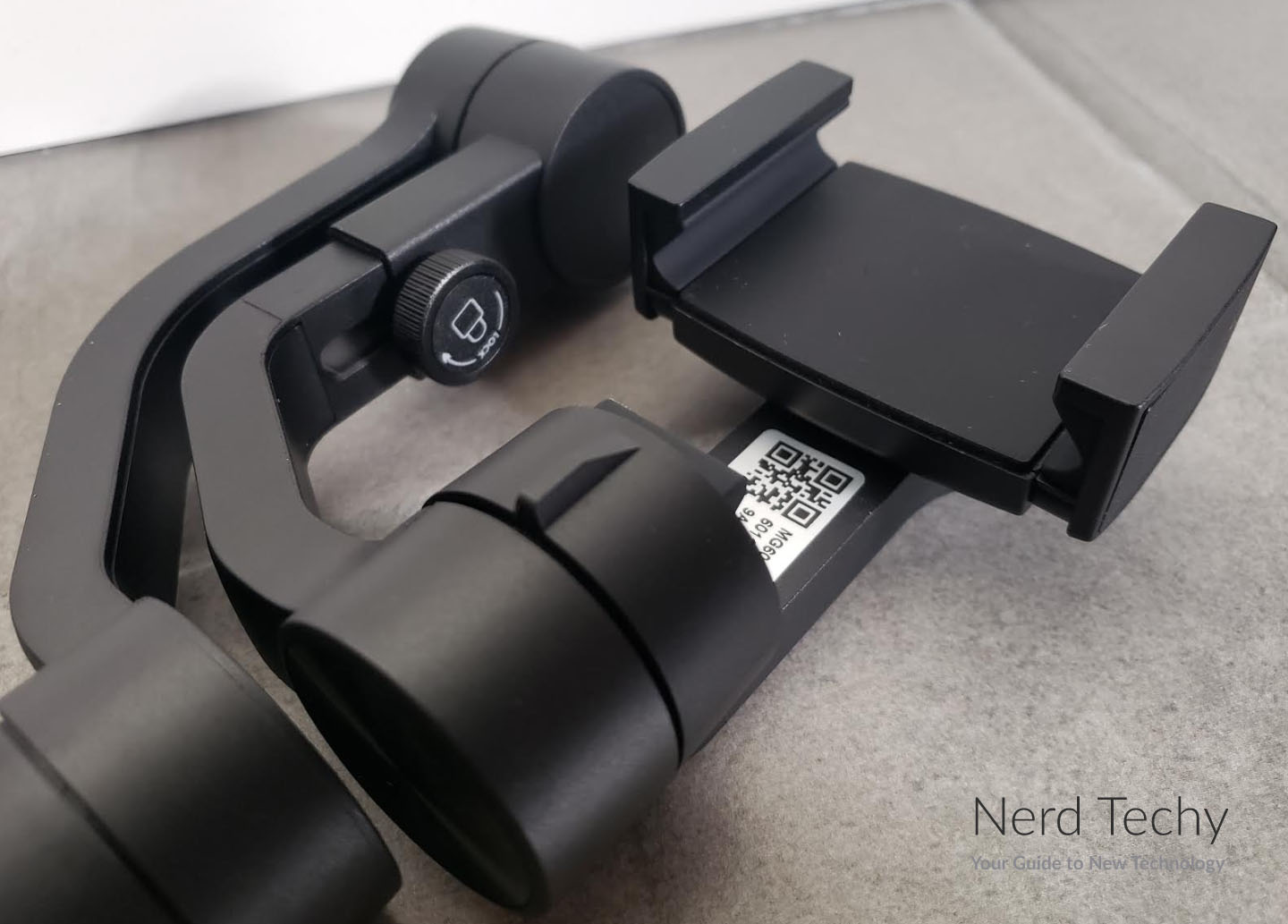 If you're less concerned about stability and more concerned about an immersive point of view, consider a wearable GoPro mount. The Feiyu Tech FY-WG isn't just wearable, it's also motorized. So you can get the best of both worlds.
Final Verdict
In the final analysis, the Hohem Mobile Plus has a lot to offer. If you're looking for advanced filmmaking options, you'll get a lot more than most smartphone gimbals. We particularly liked the object tracking. It's a great use of modern AI technology, and allows for better action shots than you could get by yourself. The Inception Mode is also a great touch. It's a bit gimmicky, but we can't help but appreciate how fun and unique it is. Stability is also excellent. The motors are fast and responsive, and run quietly, without intruding on your videos.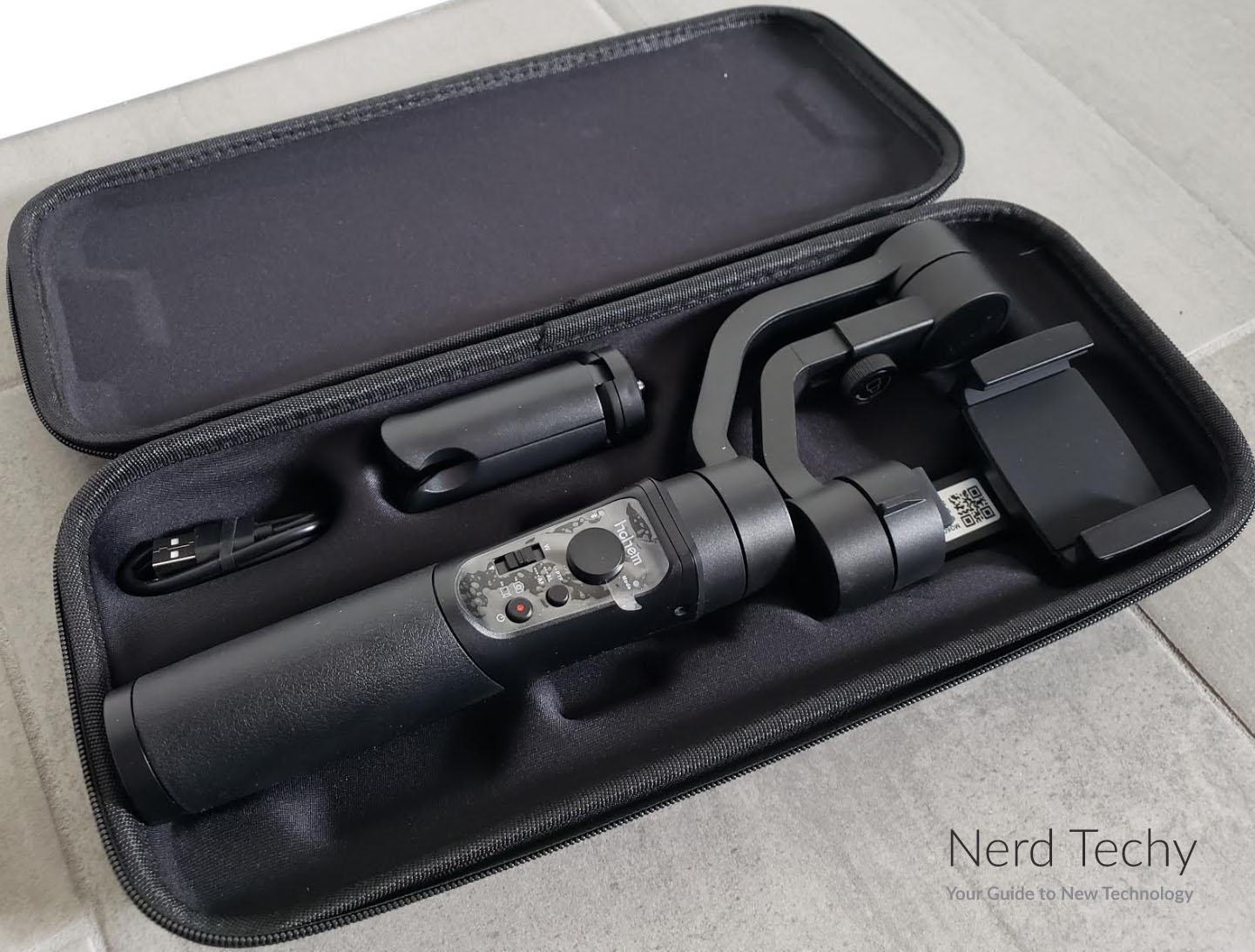 The one real disappointment was the app. While it provides a lot of features, it isn't compatible with all Android phones. Depending on your device, this may or may not be an issue. But it's an unfortunate side effect of all the Mobile Plus' advanced features. That said, when the app works, it offers a lot more than comparable products. The lightweight construction is also a significant benefit. The Mobile Plus is easy to carry, and fits comfortably in your hand.
Meet Derek, "TechGuru," a 34-year-old technology enthusiast with a deep passion for tech innovations. With extensive experience, he specializes in gaming hardware and software, and has expertise in gadgets, custom PCs, and audio.
Besides writing about tech and reviewing new products, Derek enjoys traveling, hiking, and photography. Committed to keeping up with the latest industry trends, he aims to guide readers in making informed tech decisions.