Whether you're just an average computer user, an elite gamer, film maker, or an advanced programmer or designer, the need for fast, reliable speeds can make a huge difference in your overall productivity. RAM or "Random Access Memory" is the temporary, fast kind of memory that computers use to store data that's currently being worked with. Without the proper amount and specific kind of RAM, you'll experience poor performance chocked full of bottlenecks with poor speeds and plenty of frustration.
Often viewed as one of the easiest and most basic kinds of upgrades, adding and installing RAM usually only takes a couple of minutes and can be done without any previous experience. Right away, you'll likely notice an improvement in performance with more stability and better load times with just about every application or task you have at hand.
Although we've already covered the best DDR4 RAM for desktop computers, we've been receiving plenty of inquiries from our readers with requests that we cover the best RAM upgrades for laptops.
SODIMM or "small outline dual in-line memory module" DDR4 RAM is the kind you'll want if you have a laptop with one of the latest processors like the new Intel 6th Generation "Skylake". Roughly have the size of a standard RAM module for a desktop computer, SODIMM RAM has seen a huge increase in performance this year with faster speeds than ever before. Today we're going to cover the best options for those needing an upgrade to DDR4 laptop RAM in 2017-2018.
Corsair Vengeance Performance Memory
Specifically designed for ultimate performance and constant reliability, Corsair Vengeance Performance Memory is our favorite DDR4 SODIMM Laptop RAM that's available. Offering incredible speeds up to 2666 MHz and impressive latency timings, it's the "best of the best" if you're someone who doesn't want any compromises in speed or performance.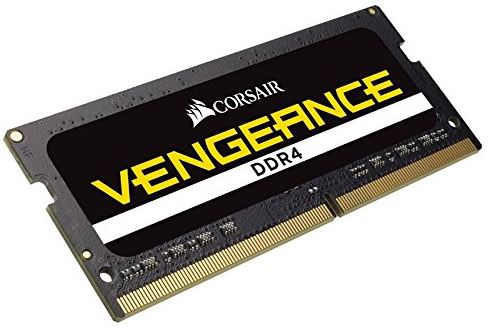 Automatic Overclocking
In order to achieve the best possible stability, Vengeance Performance Memory is designed to be automatically overclocked, right from installation. When you boot up your laptop with your freshly installed RAM, it'll find the best settings on it's own and match it with the memory. This way, you're never overloading the modules or driving them over their limit. Offering the best of both World's, this automatic setting is perfect for those who might be intimidated to upgrade their laptop on their own.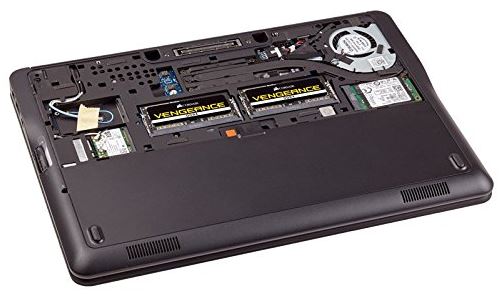 Easy Installation
Even if you've never opened up your computer before, adding a few modules of RAM is a piece of cake. Simply unscrew a few screws, use your fingers to pop a few tabs up, slide it out, and you're done. Next, just place your new module in, screw the cover shut, and boot your computer up. No BIOS adjustments, additional software or drivers are necessary – neither is an experience.
Low Voltage
Drawing only 1.2 volts, you can expect a decrease in temperature and improved battery life since DDR4 enables the lowest energy use possible. Older standards such as DDR3 use around 1.5 volts, so you should notice these improvements, especially if you haven't upgraded your computer in several years.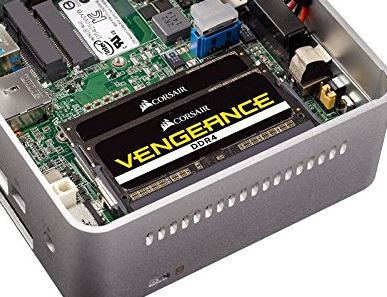 Many Configurations Available
Whether you need just a single 4 GB module or a kit with several 16 GB modules, Corsair has them all available in different varieties in both 2400 MHz and 2666 MHz speeds. If you're completely overhauling your memory or just adding a couple of sticks, there's an option for everyone within different price ranges.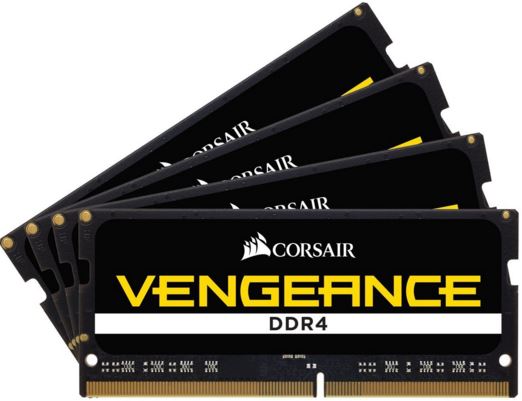 Limited Lifetime Warranty
As far as quality goes, Corsair seems to take it very seriously. So much that they offer a limited lifetime warranty on all of the Vengeance Performance Memory that's sold. This assures that you're covered from manufacturer defects and workmanship errors for the entire time you own the RAM.
Kingston Technology HyperX Impact
Offering memory speeds up to 2400 MHz, Kingston HyperX Impact DDR4 SODIMM is clearly one of the best option for gamers and performance-junkies who want a perfect blend of speed and reliability. Utilizing a low voltage of 1.2v, it draws less power, meaning less heat output for extended battery life for added mobility.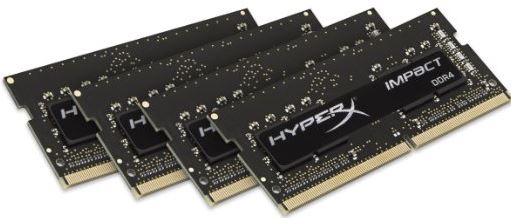 High Capacity
Available in a wide range of capacities from 4 GB to 8 GB individual modules, there are plenty of options available since it's solid in single sticks or multiple kits of two or four. Although not quite yet released, the 16 GB individual modules are said to soon be available.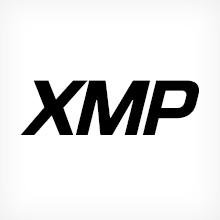 Intel XMP Ready
Specifically designed to enhance the gaming features that are integrated into your Intel CPU, the Intel Extreme Memory Profile allows you to get the most out of your laptop, without compromising on reliability. Usually available in your BIOS or within your Operating System, it'll push the RAM to it's capacity, but never over the edge.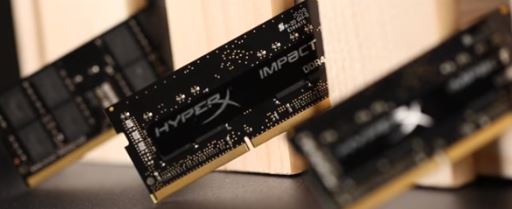 Sleek, Slim Design
By taking one look at the Kingston HyperX Impact, you'll notice that they chose a slim, low-profile design with a sleek black appearance. Although one may think it's "just for looks", the design is actually quite unique. The label is a thermal material that's designed to dissipate heat better than usual. Each module boasts a slim form that's the perfect addition for any high-end laptop.
Easy Install
With a simple, painless installation, it's fully compatible with virtually any laptop manufacturers like Asus, HP, Acer, Dell, etc. Designed to automatically overclock to the highest possible frequency, you don't have to manually do anything to assure the most-desired capabilities are delivered – no BIOS adjustments, no software tweaks, etc. This means there's no previous tech experience required – a simple plug and play installation process is always nice.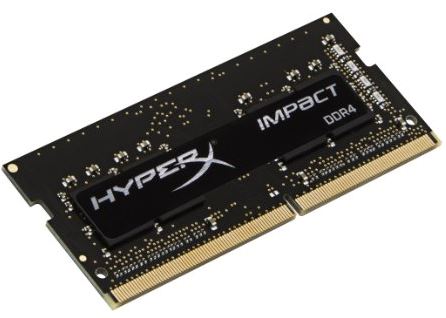 The Kingston Promise
It's nice to see a manufacturer go above and beyond when it comes to overall consumer satisfaction. Kingston is well-known for their quality since every module is individually factory tested before it's packaged up and available for retail. The reliability goes a long way even considering that every module is guaranteed with a lifetime warranty. Best of all, free tech support is always available should you need it for any reason.
G.Skill Ripjaws DDR4 Series
Another great option that we highly recommend considering is the G.Skill Ripjaws DDR4 Series SODIMM Laptop Memory. Optimized for full compatibility for the latest 6th generation Intel CPUs, it's available in both 2133 MHz, 2400 MHz and 2666 MHz speeds with impressive memory timings.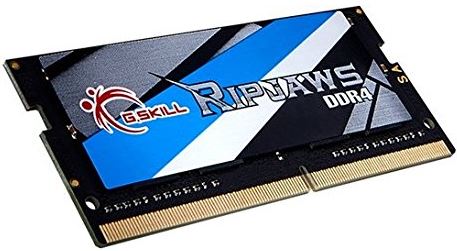 Automatic Overclocking
Gone are the days of messing around with funky BIOS settings and configurations to get your memory to perform as advertised. Right from installation, it'll automatically be driven to it's fastest speeds without any delays in performance. Compatible with most systems, virtually every newer laptop can automatically take advantage of this.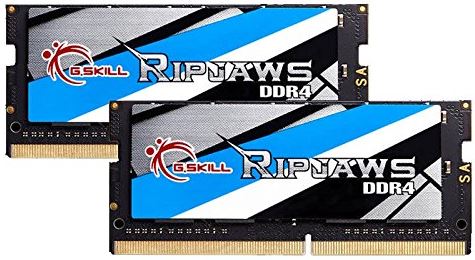 Slim Profile Design
With it's low profile design and attractive style, it compliments any high-end laptop that needs top of the line performance with the best possible speeds. Since it runs at just 1.2 volts, like the other two aforementioned options from Corsair and Kingston, you can expect a decrease in heat output with less energy draw, making for improved battery life over time.

G.Skill Reliability
Just as Corsair and Kingston both have their own standards for quality, G.Skill does too. Each individual module goes through a special screening process where they examine the quality with microscopic quality. A highly selective binning process then follows where every piece of memory gets manually tested for both reliability and performance. This ensures that no memory kits are sent out to consumers with bad parts.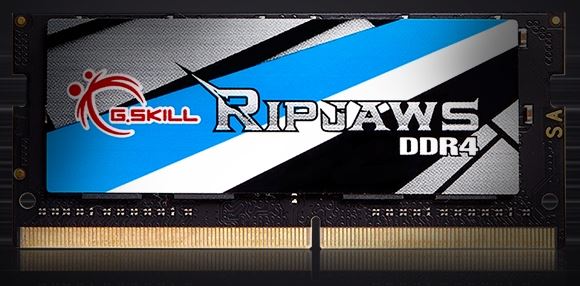 Limited Lifetime Warranty
Backed by yet again, another impressive limited lifetime warranty, the G.Skill Ripjaws DDR4 Series is backed with an appealing guarantee. For any issues, you can constact their technical team directly and they'll provide fantastic, clear and helpful assistance if needed. They can be reached in a multitude of ways via phone, email, or through their online forum.
Final Thoughts
By upgrading your laptop with the latest best DDR4 SODIMM RAM, you'll likely notice a massive improvement right away. Viewed as one of the easiest DIY upgrades a laptop user can easily achieve, no prior experience is necessary if you find that it's time to upgrade your memory. Whether you want faster speeds, better performance, more reliability, or all of the above, we've given you three of the best choices for 2016.
Which one should you go with? Ultimately, that'll be up to you, but if it came down to it, we would recommend the Corsair Vengeance Performance Memory. Not only because it offers the fastest speeds up to 2666 MHz, but because we've personally used Corsair for over a decade, and have never had any issues or complaints with any of their memory.
However, both Kingston HyperX Impact and G.Skill Ripjaws have virtually the same specifications as Corsair in terms of voltage, quality, capacity and warranty – so if budget is an issue, there's nothing wrong with going with the cheapest option. The truth of the matter is – all of these brands are top-notch and you really can't go wrong with either.