Popular portable power station manufacturer, BLUETTI, is attending IFA in Berlin, Germany. Set to take place from September 2 to September 6, 2022, it's one of the World's largest and most popular consumer electronics trade shows. They'll be showcasing some of their upcoming new releases at Hall 3.2, Stand 211.
In the past, we've covered a wide range of their offerings from theAC200MAX + B230/B300 to the EB70. Needless to say, they've made a reputable name for themselves as a leading "clean energy storage" company.
AC500 + B300S
The BLUETTI AC500 and B300S are their newest expandable power system. Currently crowdfunding on IndieGoGo, it's ideal for off-grid use or as a complete emergency backup power system. Fully expandable up to 18KWh, it supports a 5,000W output and an 8,000W maximum input for ridiculously fast re-charge times.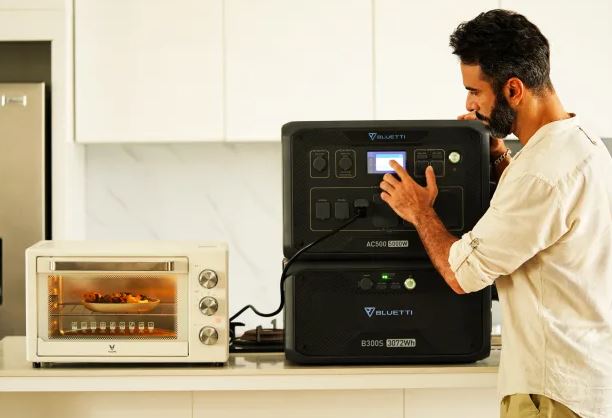 Equipped with it's own 240V/10KW split phase system, it can easily be plugged into your home's existing power grid. This way, it can act as a 24/7 uninterruptible power supply if you live in an area that has frequent blackouts. Best of all, it's covered by a 3-year warranty and can be paired with the BLUETTI app for intuitive smart-controls.
BLUETTI EB3A
As their newest compact and lightweight option, the BLUETTI EB3A is sure to become popular. Tipping the scale at just 10 lbs, with a 268Wh LiFePO4 capacity, it features BLUETTI's latest fast re-charge technology. With support for 350W fast charging, it can achieve an 80% charge from 0% in just 40 minutes.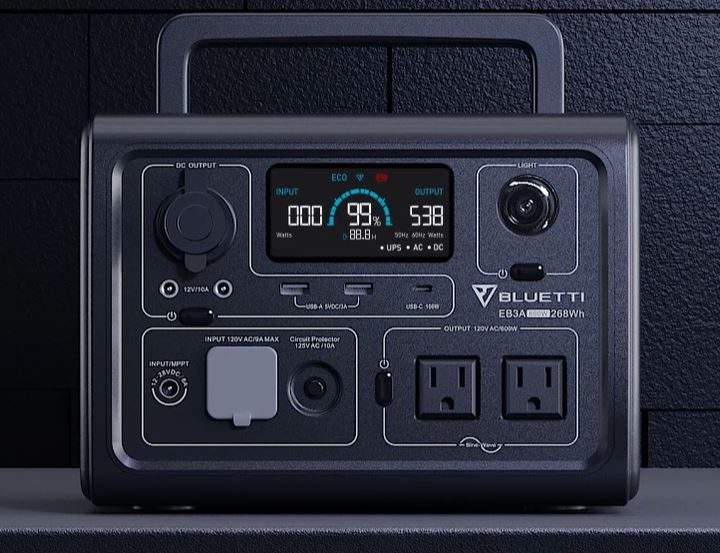 Although it may not boast the largest capacity around, its space-saving size and 9 output ports is what truly sets it apart. Equipped with a built-in pure sine wave inverter, it supports up to 600W. Dual AC outlets means you can power most light to medium duty home appliances without any qualms. What's best is the upgraded digital screen that offers a clear insight into the power station's current health.
BLUETTI EP600
Although there is only limited information currently available, the BLUETTI EP600 will be the head-turner at the trade show. Said to boast "disruptive technology" it's set to be one of the most exciting new releases that will come in 2023. Said to be a "milestone for the industry" the EP600 will apparently offer up to a 6,000W output and support for expandability up to 79KWh.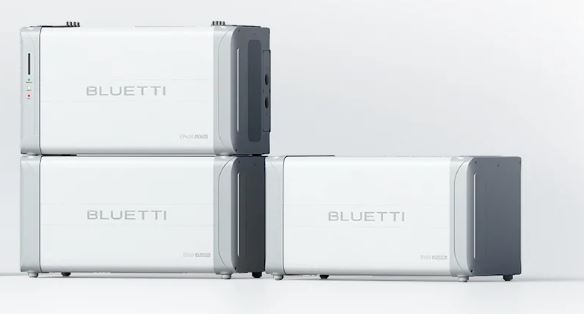 Seemingly ideal for home power, the EP600 carries a sleek and beautiful appearance. With a boxy shape and white shaded exterior, it'll be exciting to see what this system is fully capable of in the near future. With a tagline of "Power Independence With Ease" this upcoming release is going to be a big one!
Visit the BLUETTI Booth at IFA 2022
As mentioned earlier, BLUETTI will be attending IFA 2022 at the Messegelände Berlin Expo Center in Germany. From September 2nd to 6th, they will be at Hall 3.2, Stand 211 each day from 10AM to 6PM CEST. It's open to the public, so be sure to stop by and pay them a visit.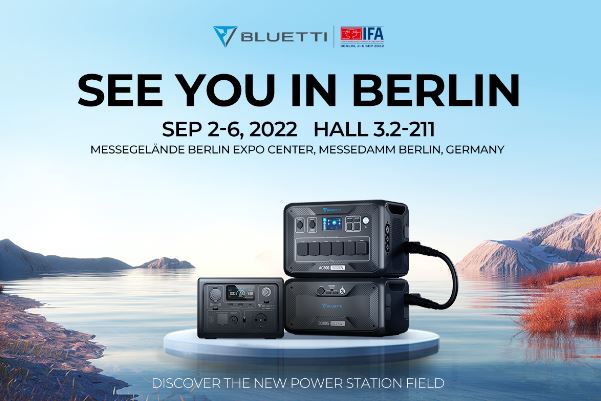 BLUETTI will have all of the aforementioned new release power systems ready to show, hands-on to their consumers. The AC500+B300S will be available, as will the EB3A and EP600. If you plan on attending, let us know what you think of their new line-up.
About BLUETTI
BLUETTI has made a name for themselves over the past 10+ years as a name brand of some of the best portable power solutions on the market. Staying true to their word on offering sustainable "green energy" storage solutions, they have a proven record of delivering on all of their crowdfunding campaigns in the past. Trusted by millions of consumers throughout 70+ countries, it'll be great to see them continue to shape the way most people deal with off grid and emergency back-up power.