If you're looking for top notch audio gear, Bang & Olufsen is one of the first brands that come to mind. Their products are pure luxury. With many of their home audio products clocking in upwards of $10,000, B&O products aren't always something that's accessible to the average consumer.
But that's what's made the brand legendary. B&O has always been a brand that spares no expense in creating the next legendary audio experience. Just take a look at their famous Beolab 90 speakers. What look like a senior year abstract art project are actually carefully engineered speakers that present an audible portrait unlike anything you've heard before.
But B&O Play has changed a bit over the years. It's not that they've decided to cheapen their brand, it's just that technology has evolved to the point where they can create audio equipment that meets their high standard for a reduced price. Their Beoplay H9 Wireless Headphones are one of the newer consumer-grade audio products, and we couldn't wait to take a look at it.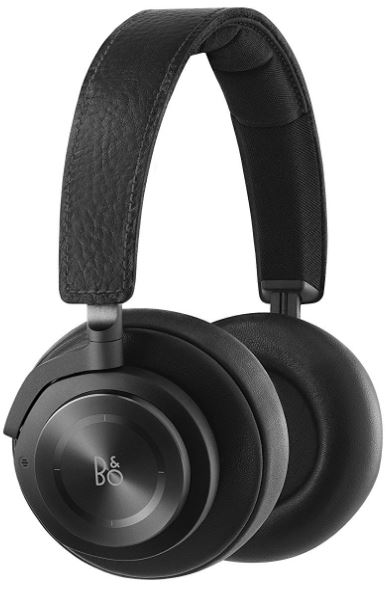 First Look
It's impossible to ignore the tasteful design that went into the Beoplay H9 Wireless Headphones. They're reserved, almost as if they're trying to blend into the crowd. The muted off-black coloring does everything but stand out. But up close, you'll realize that these headphones are a world apart from most on the market. The cases are machined from a solid piece of aluminum, cut with such precision that it's as if you're holding something made by NASA. The motion of the earcups is incredibly precise, and it almost goes without saying that they're capable of withstanding a nuclear explosion.
Alright, we'll admit we're exaggerating a little here. But this is the exact feeling you get when you're holding these headphones in your hand. But this experience pales in comparison to what you get when you put them on your head.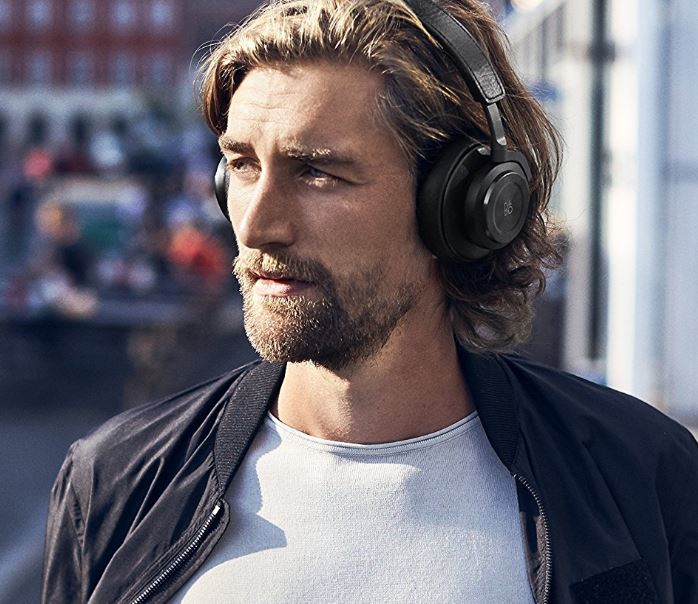 Sound Quality
The sound quality is the defining feature of any headphone. Generally, consumers have to make some sacrifices in this area. Sound can't be rated on a flat scale from "good" to "bad". It's a highly subjective and personal decision. But the Beoplay H9 Headphones make a lot of effort to keep everyone happy.
The best way to describe the sound is to say that it has presence. It's not just a flat representation of your song, it's more of an artistic portrayal. It's somewhere in the middle between the razor-sharp sound of studio headphones and the power of the impactful models you get that are designed for bass. They're full of impact, with every low note hitting like a ton of bricks, but they still maintain an air of precision. They sound like a controlled demolition, with the audio expanding beyond the mental boundaries you've become accustomed to but stopping just short of their limit.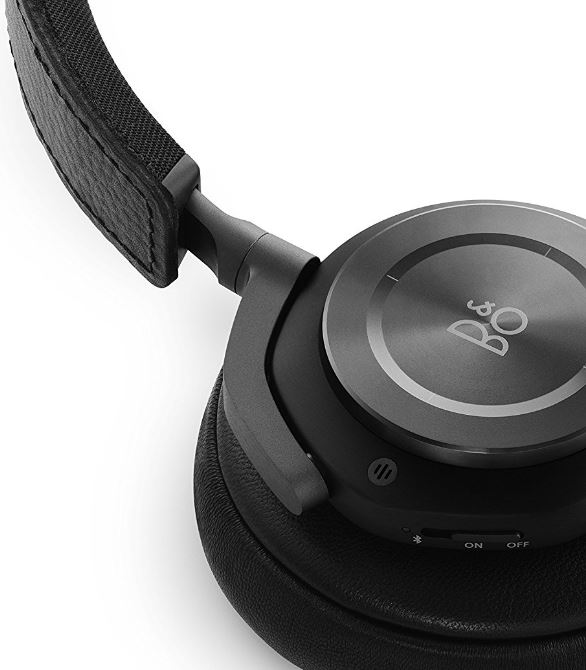 To break it down, we normally look at headphones from the perspective of bass, mid-range, and treble. The bass, of course, is powerful and controlled. The mid-range is smooth and buttery, allowing tones to blend together in a way that is artistic and tonal. The highs, in our opinion, are the most commonly neglected frequency across the entire range. But with the Beoplay H9, even the tinkliest and most delicate tones haven't been neglected. This adds texture to your music, bringing out elements that you likely haven't heard before. In our opinion, it isn't really fair to look at these frequencies separately. The real performance value of these headphones is how these separate functions work together to create an audible landscape that's almost artistic in it's uniqueness.
While they're not the kind of headphones you'd use for music production, they're fun to listen to. They're loud, but cautious and accurate. Whether we're kicking back with some smooth jazz or amping ourselves out for work with the latest hits, the B&O Play headphones found a way to make our music fun, engaging, and satisfying.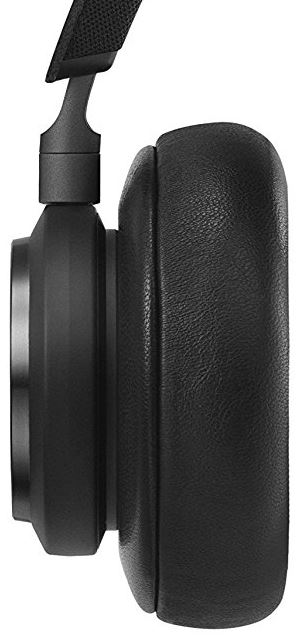 Isolation
When you buy into a set of portable headphones, you're buying into something that can instantly transport you to another world. If you're on the subway or the ferry, you don't necessarily want to suck fellow commuters in with you. The headphones sit a little tight, and the velour ear pads are excellent at cutting you off from the world around you. The bonus is that they also keep your music in, so you're the only one enjoying your private show.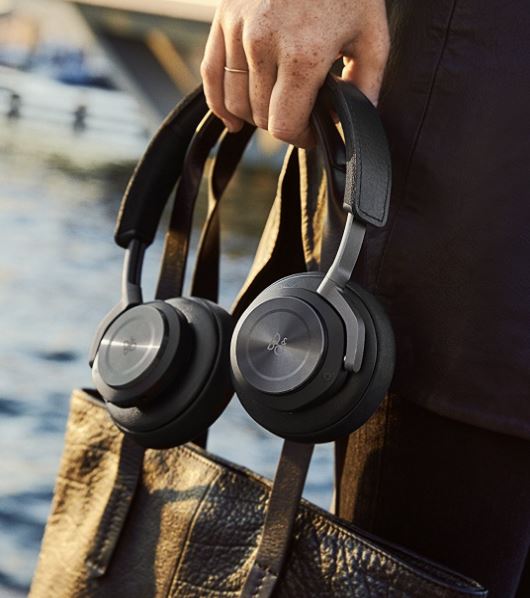 Wireless ANC
One of the most sought after and impressive features of the Beoplay H9's is the hybrid active noise cancelling. It's an advance system that they've incorporated which integrated two microphones. One is located on the outside of the ear cushion and another is located on the inside. This unique setup helps create something known as "anti-noise" which works wonders for cancelling out unwanted ambient noises that can drastically effect your listening experience. It works equally well with both low and high frequencies and doesn't seem to affect the longevity of the battery in a negative way.
Comfort
Having an all-metal chassis implies that the headphones are a little on the heavy side, but given their size they're actually perfectly designed. They feel a little heavy in the hand, but once placed on the head they become feather-light. There are two reasons for this. The first is the fit. The band is a little firmer than some. This allows them to put a little more pressure on the sides of your head. Thanks to the large pillowy earpads, the pressure is spread out so evenly that you hardly notice. The padding on the headband is a little firmer, but still provides the cushioning you need to keep the headphones comfortable and lightweight.
It did take us a few minutes to adjust to the pressure, but the amount of extra isolation you get really makes it worthwhile.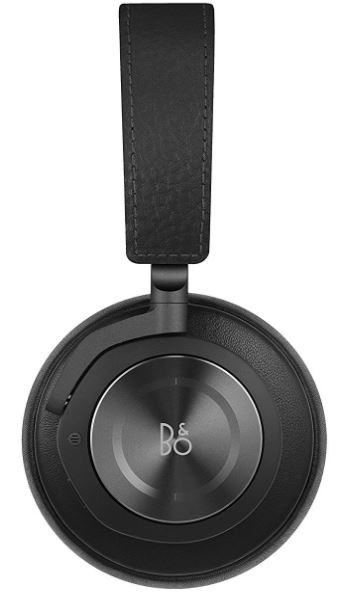 Durability
When it comes to durability, the Beoplay H9's are a bit of a mixed bag. They're made exclusively from high quality materials, so they'll absolutely stand up to any kind of abuse while they're on your head. But that doesn't mean that this is a product you should disrespect. They don't fold up like some portable headphones, so you'll want to make sure you take decent care of them. As long as they're stored in a reliable bag, these headphones should serve you well.
We'd recommend these headphones to anyone looking for a pair of daily commuter cans. Hoping to scale mount Everest? Go for a late-night swim? You're better suited to something like the Panasonic Wings.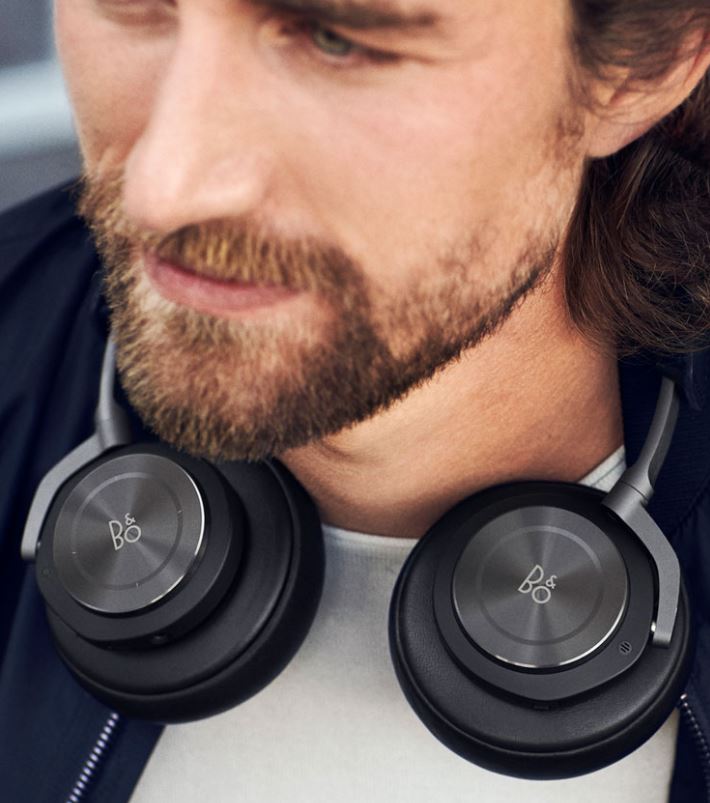 Disadvantages
For most people, the biggest disadvantage to the H9 headphones is the price. Are they the best headphones on the market for the price? Probably not. You're paying a bit extra for the design, and of course the brand name. This might not be a big deal for some, but others will likely prefer to save a little money. If value is your objective, perhaps you can give the iDeaUSA V203 bluetooth headphones a shot. They're a fair bit cheaper, and still provide reasonable sound for the price.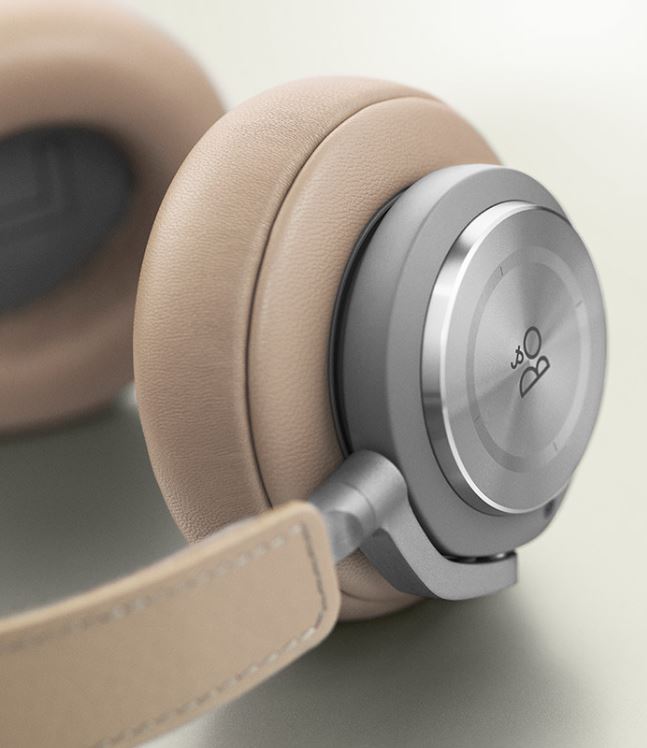 Are The BBeoplay H9 Headphones Right for Me?
Are you looking for a way to get the signature Bang & Olufsen sound at an affordable price? The B&O Play Beoplay H9 Wireless Headphones are a great way to do that. However, there are a few things that you need to understand. While they do take a page out of B&O's book, it's crazy to expect this set of headphones to perform anywhere near the level of their premium audio products. This is something more in line with the prosumer level of headphones, and you can expect to pay a little more for the brand.
But if you're willing to cough up the cash, you'll be blessed with a set of cans that goes above and beyond anything you'd expect in this price range. The headphones are simply stunning, and can take you on a musical journey that's borderline addictive.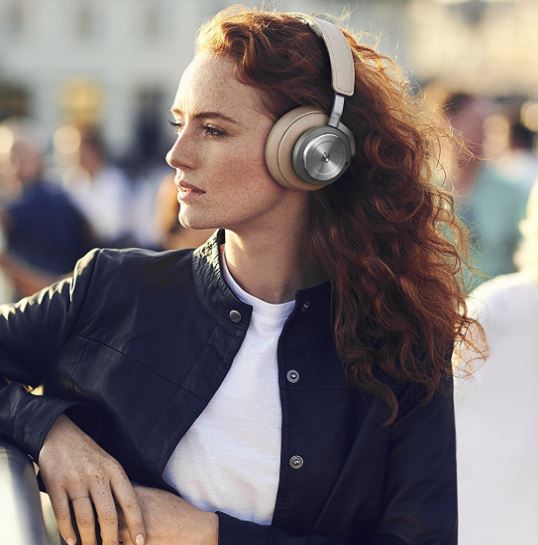 If you're looking for something a little more analytical, you can try the Bower & Wilkins P9 on for size. They're more expensive than the H9, but they have the same premium branding and tack on an analytical quality that will make even the biggest music buff proud.
Personally, the Beoplay H9's are one of our favorite pairs of headphones among all the ones we've reviewed. For us, they've got everything we want in a good set of headphones. They're durable, good looking, and of course they sound amazing. If this sound like it's up your alley, we highly recommend that you give them a try.