When you think of a projector system, the first thing that comes to mind might be an old-timey film projector. That's totally forgivable. For years, a film projector was the only way to enjoy a movie at home. But in the 80s, projectors were replaced by more convenient, more affordable VHS systems. As tapes gave way to DVDs and DVDs gave way to Blu-Ray, projectors were quietly evolving. Hot, loud, mechanical machines were being replaced by advanced digital projectors.
Nowadays, a digital projector is an affordable way to enjoy a movie with style. We've reviewed several other projectors over the years, so we've gotten a good sense for what to look for. Now, we're going to be looking at two brand new projectors. The COOAU A4300 Home Video Projector and Homepow Mini Projector are both affordably-priced options. That said, there are differences between the two that set them apart. How well do they perform compared to other, similarly-priced home projectors? Let's take a closer look at all their features and benefits. We'll also point out where the manufacturers could have done a better job. Let's get started!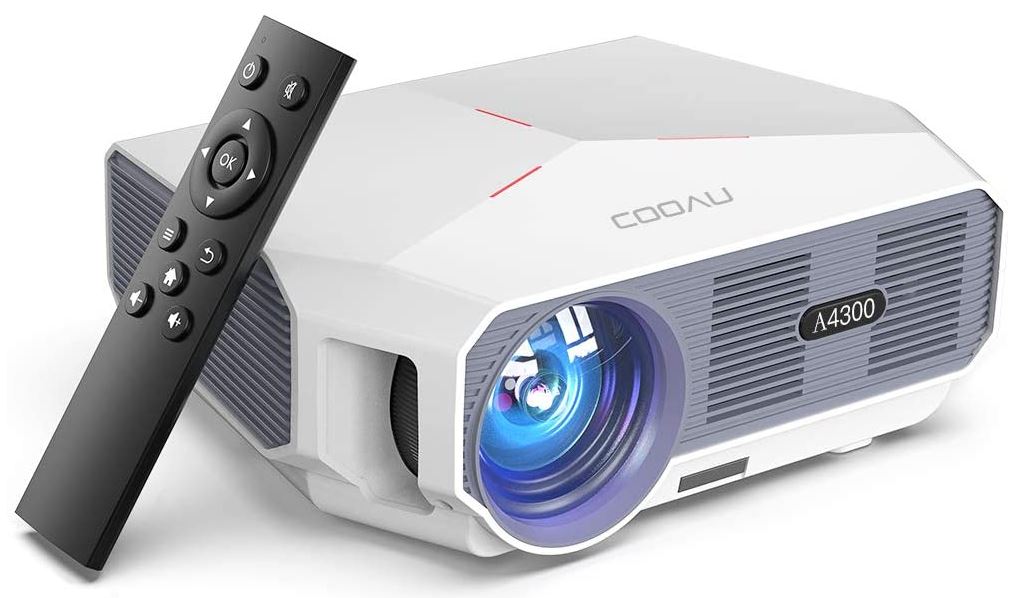 COOAU A4300 Home Video Projector
The COOAU A4300 Home Video Projector is a mid-sized projector that's designed for tabletop use. It's available in white or black to match most décor, and measures 13.15 inches wide, 8.94 deep, and 5.2 thick. At 4.55 pounds, it's surprisingly lightweight for the size, which makes it easy to carry around. This is a great feature for a home projector, since you probably don't want it on your coffee table 24/7.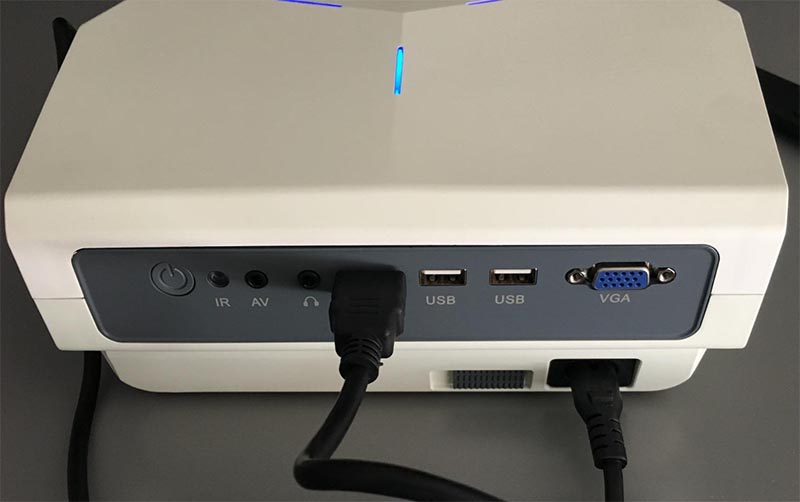 The profile is futuristic-looking, with a peaked top panel that's as functional as it is fashionable. The peaked design increases the surface area, improving heat dissipation. This supports a cooling system that's also among some of the best in its class. Two fans simultaneously draw air through the unit, with dual front vents and full-length vents on both sides. Because there are two fans and plenty of vents, the fans don't have to run very fast to keep the A4300 cool. The result is an effective cooling system that's cool enough not to disturb you during your movie. Because the bulb stays so cool, it's rated for 70,000 hours, one of the highest ratings we've seen.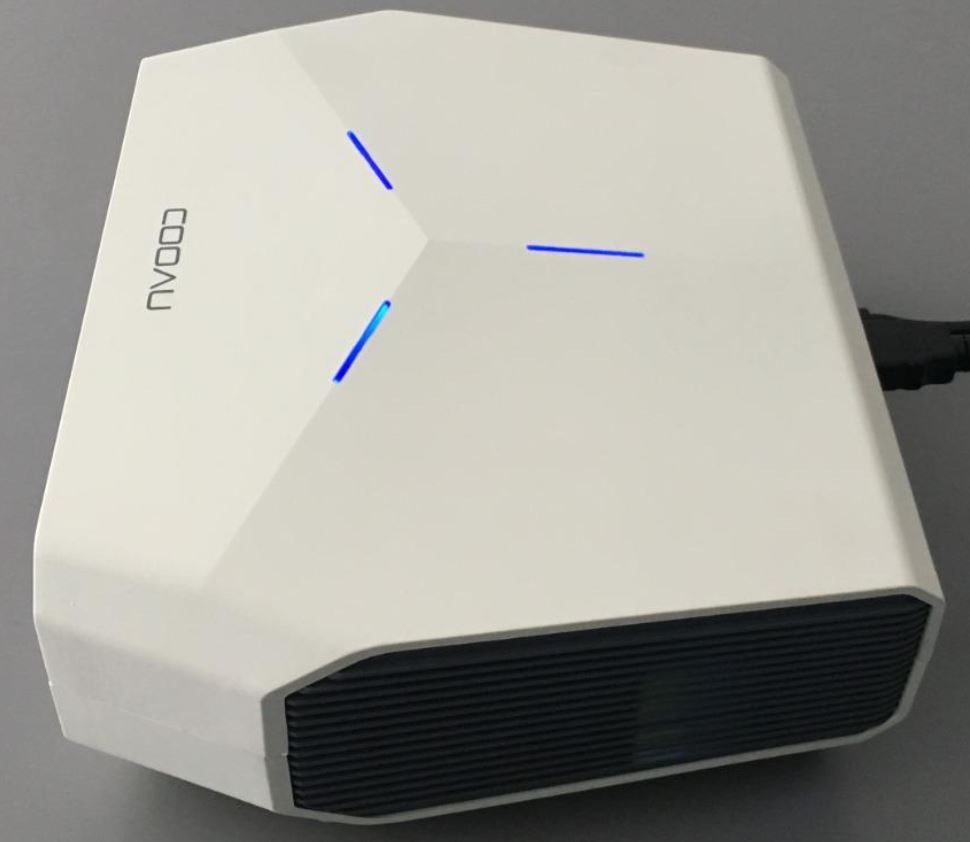 The downside of this peaked top panel is that there's nowhere for controls. Instead, you'll only be able to use the remote, which is included in the box. Admittedly, most people will probably prefer the remote to begin with. But it still would have been nice to have the option.
The input ports are all located on the back of the projector, as is the power supply. This makes cable management easy, since everything is in the same place. The keystone adjustment is also located on the rear, which is an unusual design choice. It makes adjustments easy while you're sitting behind the projector, which is ideal for sofa use. On the other hand, the focus dial is still located towards the front of the unit. At the end of the day, this is neither a good thing or a bad thing, just an oddity.
Display Quality
The COOAU A4300 supports a display input of up to 1080p, so it's compatible with most video sources. Unless you're trying to watch 4K video, you won't have any issues with compatibility. That said, the native projector resolution is only 720p. This means that anything larger, including 1080p, will be downscaled to 720p. For most people, this is a small price to pay for the charm of a projector, but it's worth noting.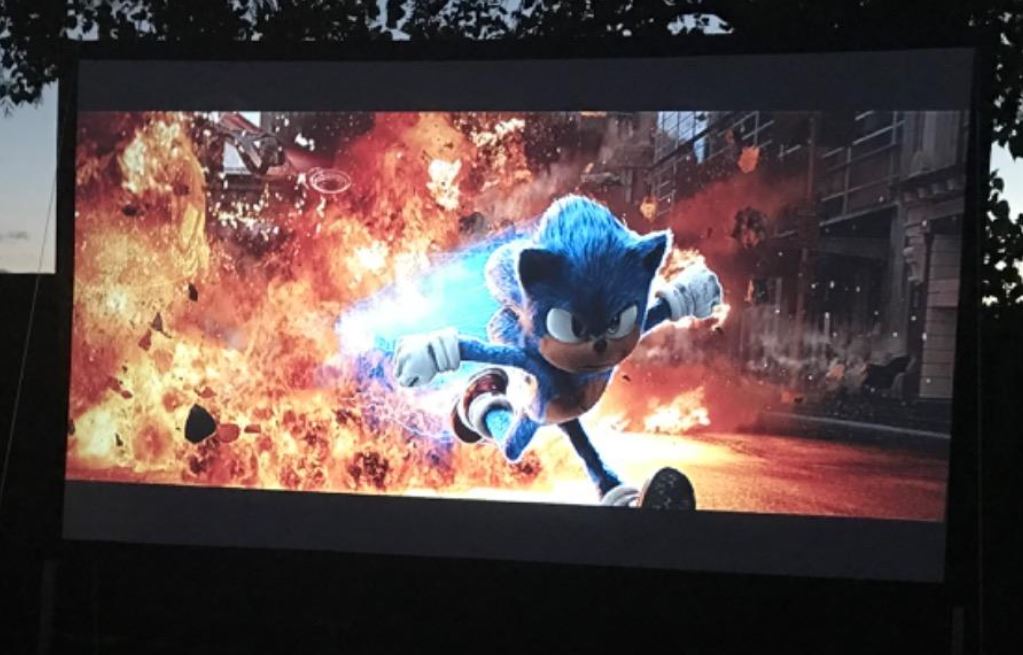 Image size is no issue here, with support for a 45 to 200-inch display. At 200 inches, you're talking about a floor to ceiling image in most homes. Of course, that display size requires the projector to be 18.7 feet away, so it's only practical in large rooms. That said, you'll have an easy time figuring out where in the room to position your projector. The keystone adjustment can be made to +/- 15 degrees both vertically or horizontally. If you need to offset your projector, that's a perfectly viable option.
The A4300's bulb has a brightness of 5,500 lumens, which is fairly bright. It's good enough to use in a well-lit room, although direct sunlight will still obscure your image. Anything less than that won't be an issue, though. Perhaps the most impressive feature of the A4300 is the contrast ratio. This measures the difference between the lightest and darkest tones a display can produce. The A4300 has a contrast ratio of 4,000:1, better than the human eye can see. Dark scenes will be as vivid as possible with this projector.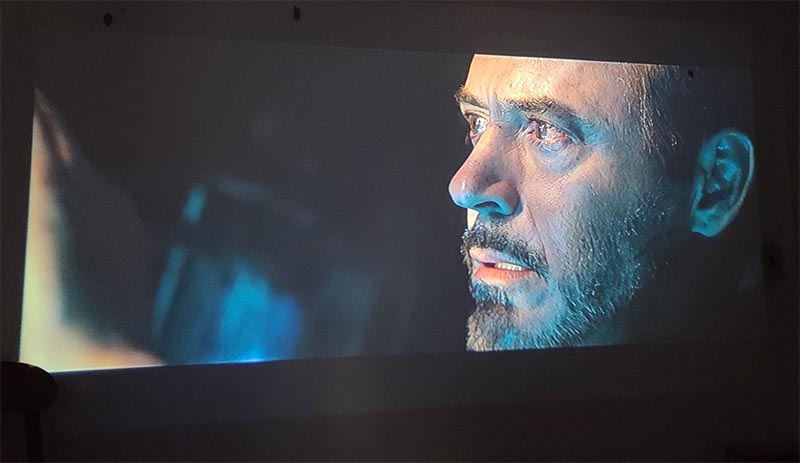 Connectivity and Extra Features
When it comes to connectivity, the COOAU A4300 offers plenty of options. An HDMI port will serve as your go-to for most devices, and will probably see the most use. That said, there's a VGA port for connecting older computers, as well as a simple AV port. Even better, you can connect up to two USB devices. This allows you to play videos from external hard drives and thumb drives.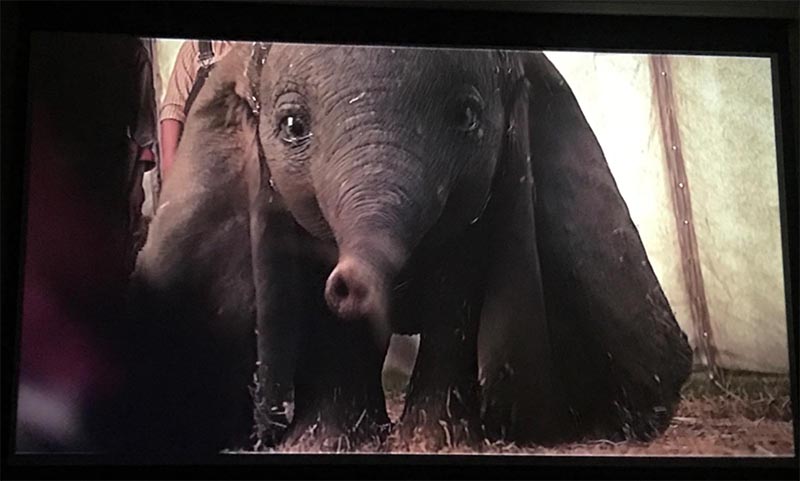 The A4300 also supports mirroring for smartphones. This makes it easy to cast videos over your home's WiFi network. The downside is that the A4300 doesn't have native WiFi support. You'll need to attach a WiFi dongle to make this work. Alternatively, you can use a USB to HDMI adapter, but this would mostly defeat the purpose of mirroring.
The built-in Hi-Fi speakers on the A4300 provide clear, clean audio. You'll enjoy full-spectrum stereo sound as you watch your favorite movies or shows. That said, the speakers are fairly small, and don't perform well at high volumes. If you're expecting a lot of background noise, you're going to want some external speakers.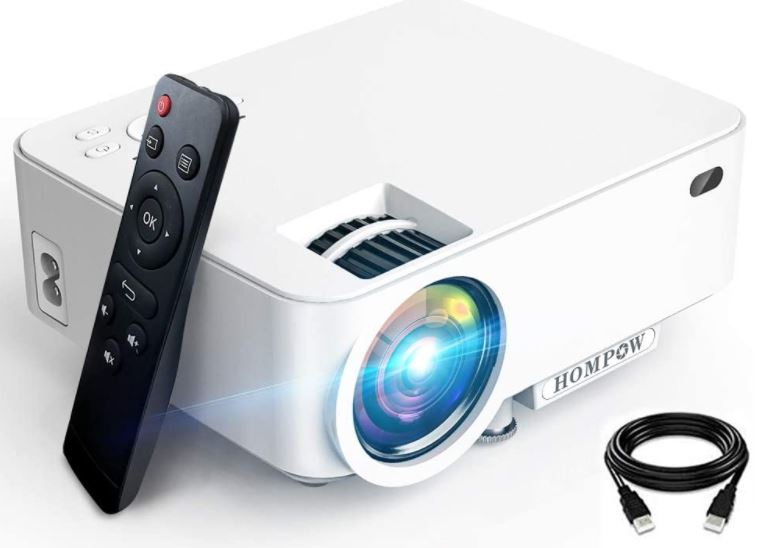 Hompow Mini Projector
The Hompow Mini Projector has a noticeably more traditional design than the COOAU projector. The profile is flatter, although the edges are rounded, and the white finish is glossy rather than matte. That said, the Hompow projector is significantly smaller, at 7.3 inches wide, 5.8 deep, and 2.8 thick. It's also much lighter, weighing in at a mere 2.17 pounds. This makes it portable enough to take just about anywhere. It's even small enough to take in your carry-on bag for a business trip.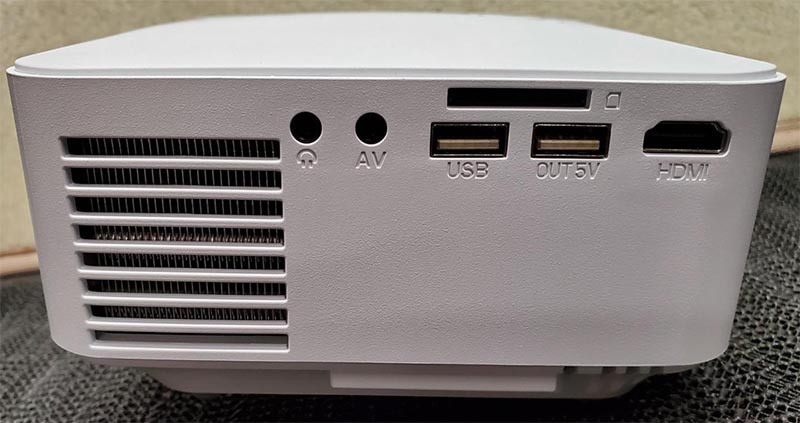 The vents on the Hompow are understated, but they're present. They're simply located on the lower part of the unit, under the lip. There's also an additional vent on the back. All in all, this allows for plenty of cooling. The fan is audible, but runs at a low hum that shouldn't bother most people. This allows for a lamp life of 50,000 hours, which is in line with industry standards. Even at high levels of use, you can expect it to last for 30 years before it requires replacement.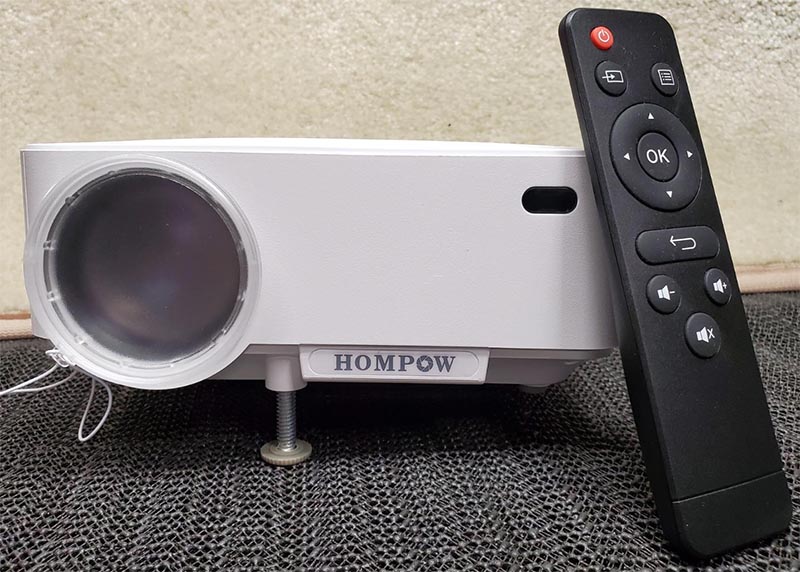 The Hompow's keystone and focus adjustment knobs are more traditional, located just behind the lens housing. On top, there's a set of rubbery control buttons for basic operations. With a single touch, you can play or pause your video, skip tracks, or access the menu. Within the menu, you can access more advanced functions. Alternatively, you can simply use the small remote that's included in the box. All the input ports are located on the back of the projector. However, the power supply port is on the side. This was probably done to make room for the rear vent, but it's still a bit weird.
Display Quality
The Hompow Mini Projector supports up to 1080p resolution, so it's compatible with most videos. That said, like the COOAU projector, it will downscale higher-resolution video. Unlike the COOAU projector, the Hompow has a native resolution of only 480p. This is a noticeable downgrade, and gets even harder to ignore the bigger the screen is. This is a shame, since the screen can be fairly large, as big as 176 inches at a distance of 17 feet. In practice, we wouldn't recommend going over 75 inches if you want the best quality.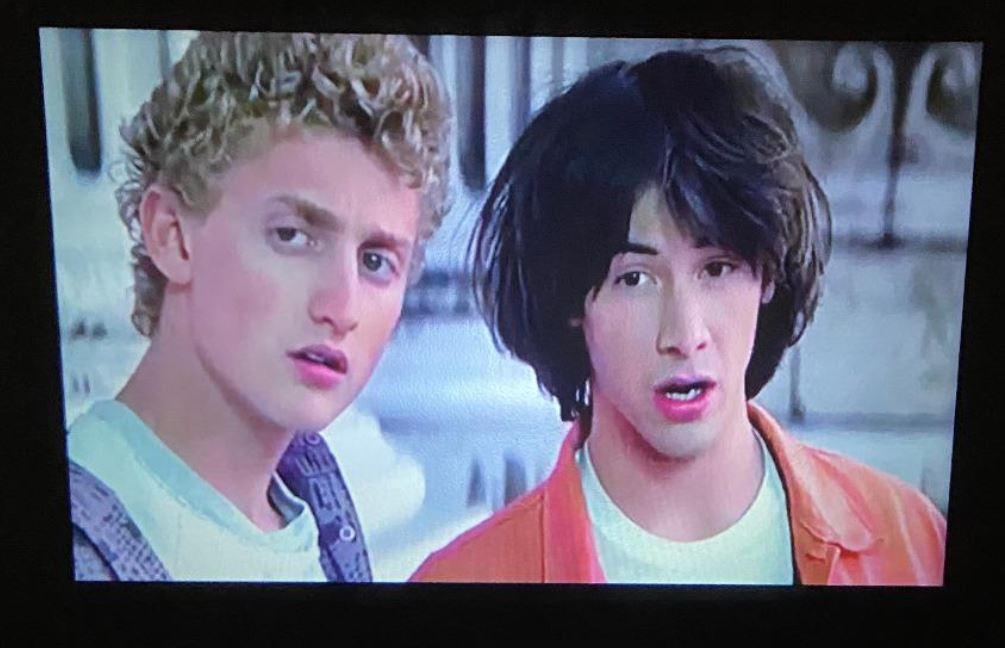 Similarly, placement is a non-issue. Both the vertical and horizontal keystone adjustment can be changed 15 degrees in either direction. A 3,600-lumen bulb is bright enough for most conditions. However, if you use a lot of bright fluorescent lighting, you'll want to turn off some lights. Like the picture quality, this will depend on your screen size. The bigger the display, the more interference you'll experience from ambient light.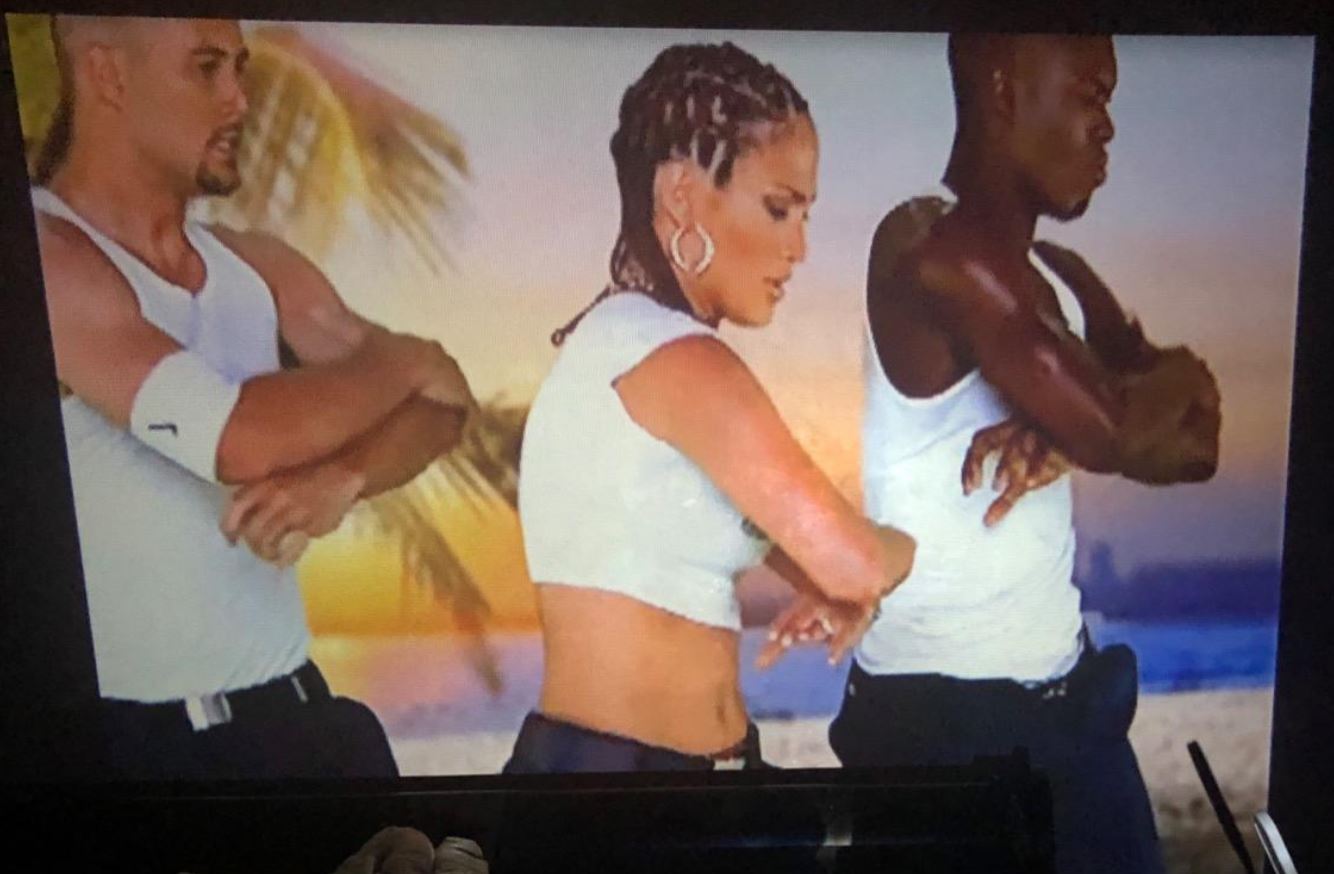 The Hompow Mini Projector has a contrast ratio of 2,000:1. This isn't as good as the 3,000:1 ratio that the human eye can recognize. But it's better than a standard 1,000:1 projector, which is impressive given the Hompow Mini Projector's size and cost.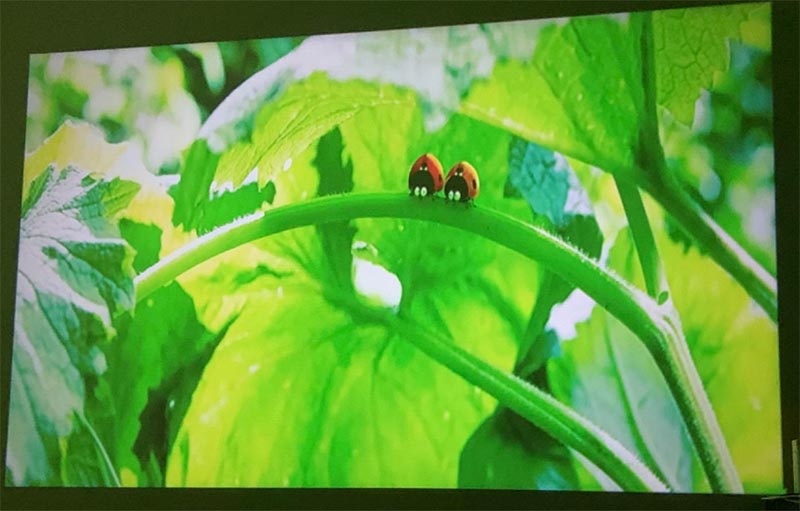 Connectivity and Extra Features
For the most part, the Hompow Mini Projector offers the same connectivity options as the COOAU projector. This includes the ability to mirror your smartphone with a WiFi dongle or HDMI adapter. That said, there's one important difference. There's no VGA input on the Hompow, so you won't be able to connect older PCs and laptops. On the other hand, there is an SD card slot, so you can easily insert cards from camcorders or phones.
Final Verdict
As you can see, each of these home video projectors offers its own benefits and drawbacks. To begin with, we looked at the COOAU A4300 Home Video Projector. This is a beefy beast that stays very cool and runs very quietly. It's a bit large to be portable, and the controls are limited to a separate remote. On the other hand, the video quality is much better than we'd expect for the price.
The Hompow Mini Projector is a bit different. As its name suggests, it's designed to be as compact as possible for easy portability. All things considered, it's pretty powerful for the size. A 3,600-lumen bulb and 2,000:1 contrast ratio provide a better picture than we'd expected. That said, a native resolution of 480p is starting to look a bit dated. But if you want a pint sized projector that punches above its weight, you're looking at a solid choice.