These days, there are more wireless earbud options than ever before. This isn't a coincidence. Until a few years ago, wireless technology didn't allow for good quality earbuds. Bandwidth was limited, so you could only listen in mono and at low bitrates. This meant that your favorite songs sounded thin and reedy, without any depth or soul. But the invention of True Wireless Stereo (TWS) changed this. It allowed for higher bitrates, stereo music, richer, more detailed sound. Suddenly, the market was primed and ready, and Apple jumped on board. Their iPhone 7 was the first major smartphone to go Bluetooth-only. And conveniently enough, the pricey Apple AirPods were the only good wireless buds on the market.
This situation didn't last for long. Manufacturers quickly took advantage of this new market, and wireless earbuds are now everywhere. In fact, we've reviewed several earbud models just in the past few months – such as the Tranya T10, EarFun Air, and others. Today, we're going to review two more: the Rumixi Wireless Earbuds and the OKG Wireless Earbuds. Both of these models come from lesser-known brands, so we had no idea what to expect going in. So, were we pleasantly surprised? Or would we have been better off choosing some different earbuds? Let's take a closer look, and see what both pairs of buds bring to the table!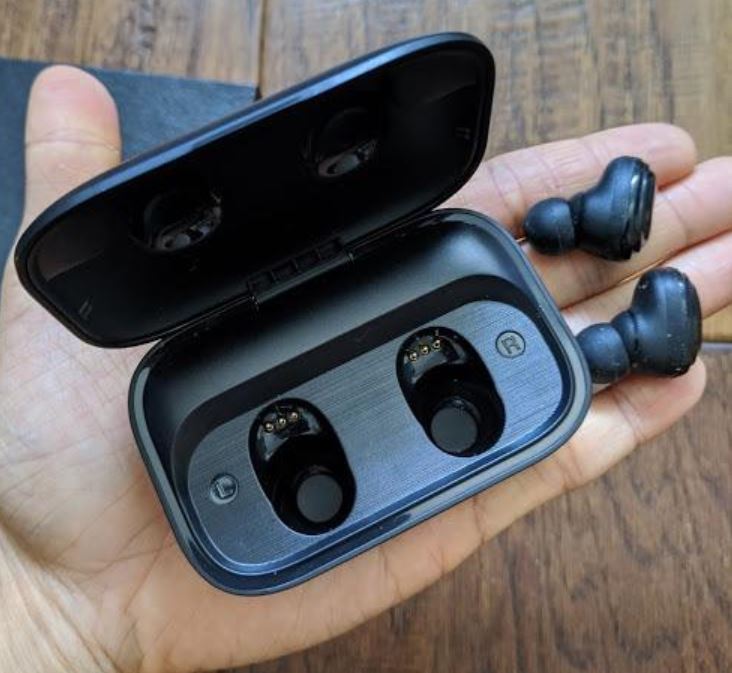 Rumixi Wireless Earbuds
The Rumixi Wireless Earbuds have a compact, low-profile design that's designed to sit discreetly inside your ears. The shells are constructed from glossy black ABS plastic. They're fingerprint magnets, but they wipe down easily enough if that sort of thing bothers you. More importantly, they have a secure, comfortable fit. This fit depends on the ear tips, though. Too small, and they're liable to fall out. Too large, and they're going to be uncomfortable. Thankfully, there are three different-sized pairs of ear tips included in the box. Once you get a good fit, you won't just be secure and comfortable. The silicone tips also do a pretty good job of blocking out background noise.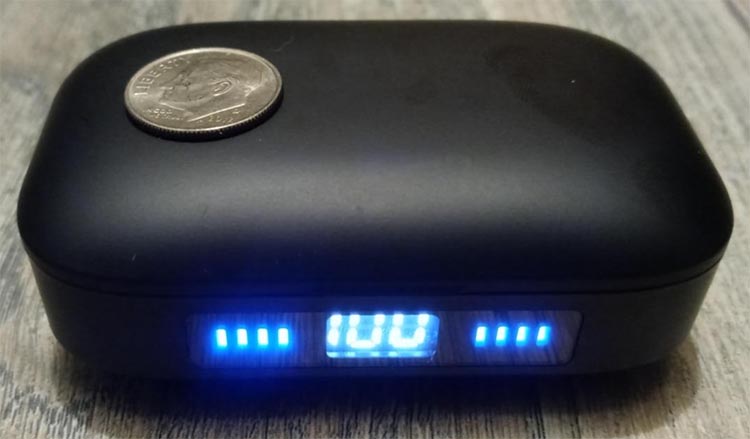 The backs of the earbuds function as soft touch buttons for easy control. You can easily adjust the volume, skip tracks, answer or end calls, or activate your phone's voice assistant. Not only that, but the soft touch design means you won't have to press down hard. You'll particularly appreciate this feature if you have sensitive ears.
The Rumixi Wireless Earbuds carry a water-resistance rating of IPX7. This means they can withstand submersion at a depth of one meter for at least 30 minutes. We still wouldn't take them swimming unless you're in a shallow pool, but they're fine to shower with. As for sweat or rain, they're no problem whatsoever. If you do run into any issues, Rumixi offers a 60-day money back guarantee and a 12-month warranty. Worst case scenario, you have to go through a return or exchange process.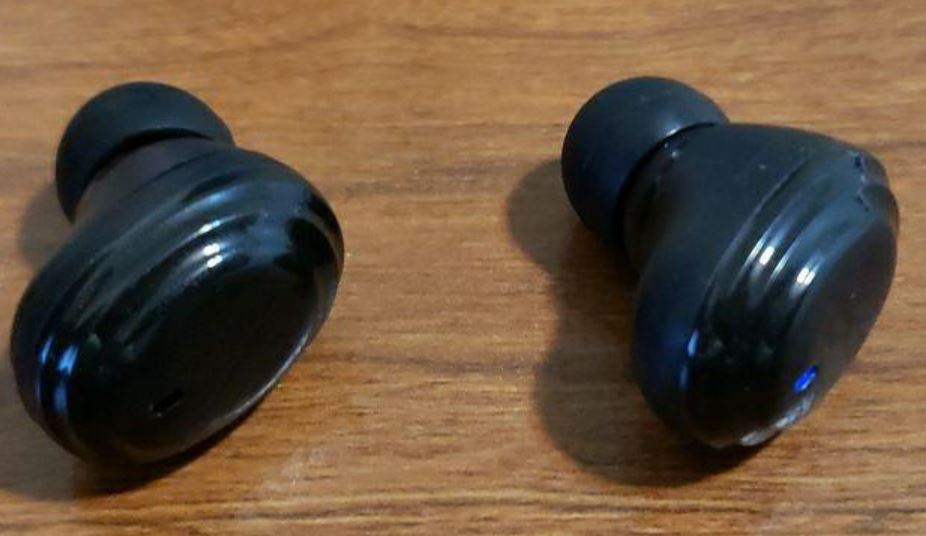 The case for the Rumixi buds is a bit beefier than most. It measures 5.1 inches wide, 3.9 inches deep, and 1.5 inches thick. This is a bit large for your pocket, but the 4.8-ounce weight doesn't cause any trouble for portability. Part of the reason for the large size is the high-capacity internal battery, which we'll discuss momentarily. The other part of the reason is the digital front display. It shows the percent of battery remaining in the center, with bar displays on either side for the individual buds.
Battery & Connectivity
The Rumixi Wireless Earbuds offer up to four hours of playtime on a charge. As is generally the case, this is based on manufacturer testing at medium volumes. Your performance at higher volumes may vary. This is enough juice to get you through a workout, but it's less than most wireless earbuds offer.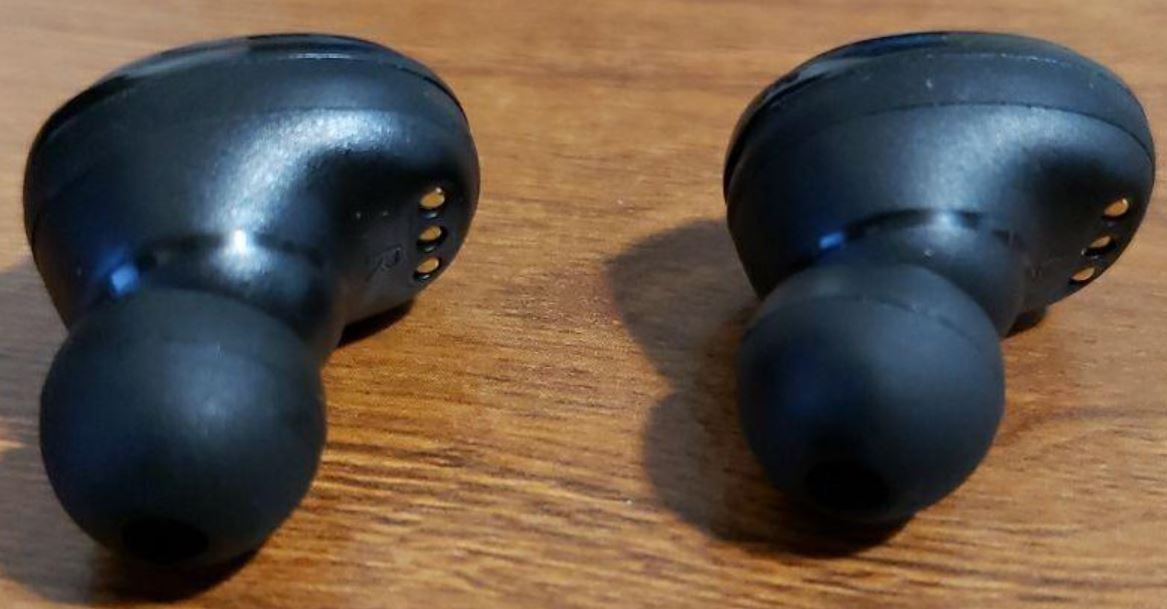 The charging case, on the other hand, is fantastic. It can recharge your earbuds as many as 16 times, for a total playtime of up to 64 hours between plug-ins. It also doubles as a 2,000mAh charging case for your smartphone. To be fair, this is only about 2/3 of a charge for an iPhone X. Moreover, it will only work if your phone charges via USB Type-C. Still, it's a great bonus feature that can get you out of a jam.
The Rumixi earbuds connect to your phone or MP3 player with the Bluetooth 5.0 protocol. This latest version of Bluetooth offers higher bandwidth and a more stable signal than older versions. It also provides lower latency, so you can watch movies without the audio being out of sync. The buds can be paired either individually or in mono mode. Mono mode is ideal for driving, since it still lets you hear your surroundings. When you're walking or exercising, you can enjoy your music in full stereo. You can even pair two devices at once, and switch between them throughout the day.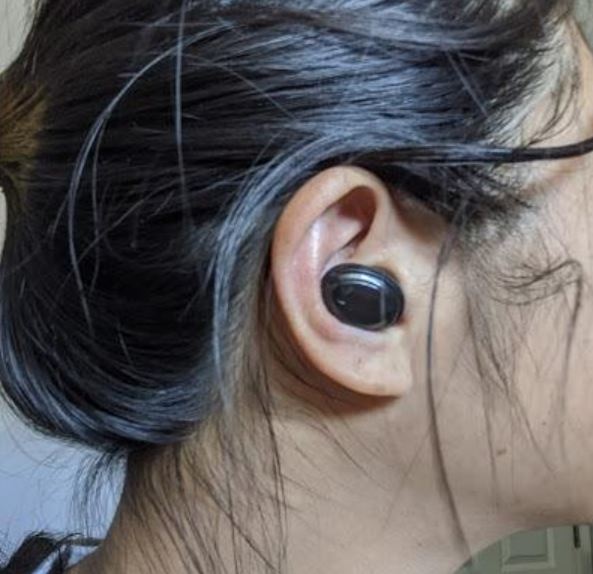 Sound Quality
When it comes to sound quality, we need to set our expectations from the outset. The Rumixi buds are a budget-priced pair, so we weren't expecting studio quality sound. Still, we were reasonably impressed by what we heard. Primarily, we were impressed by the bass. It wasn't incredibly loud, but it was present and well-balanced. This is almost unheard-of at this price point. Yes, you'll get a little rumble at high volumes, and yes, the soundstage is a bit narrow. But considering what you're paying, we had no complaints about the audio.
For phone calls, the quality was acceptable, but not stellar. Again, these are budget earbuds. But most budget earbuds don't have dual mics, and that goes a long way to improving clarity. If you want a hands-free calling option at a reasonable price, you could do a lot worse.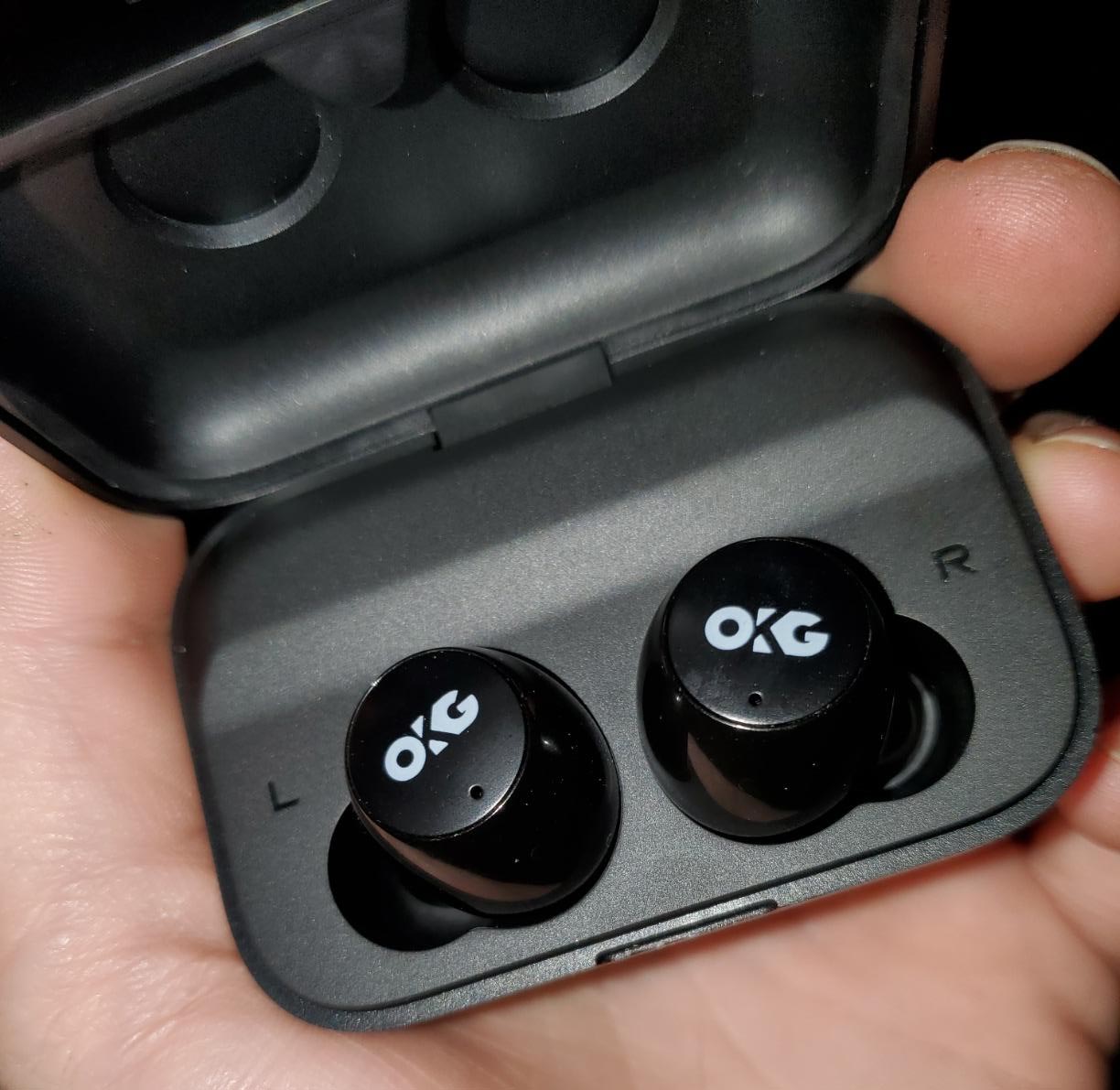 OKG Wireless Earbuds
The OKG Wireless Earbuds have a similar compact design to the Rumixi buds we just looked at. However, whereas the Rumixi earbuds have a stepped profile, the OKG Wireless Earbuds have a smoother profile. Like most compact earbuds, they come with three different sizes of ear tip. As before, it's worthwhile taking some time to find the right fit when you first receive your buds. It goes a long way to improving comfort and noise isolation down the road.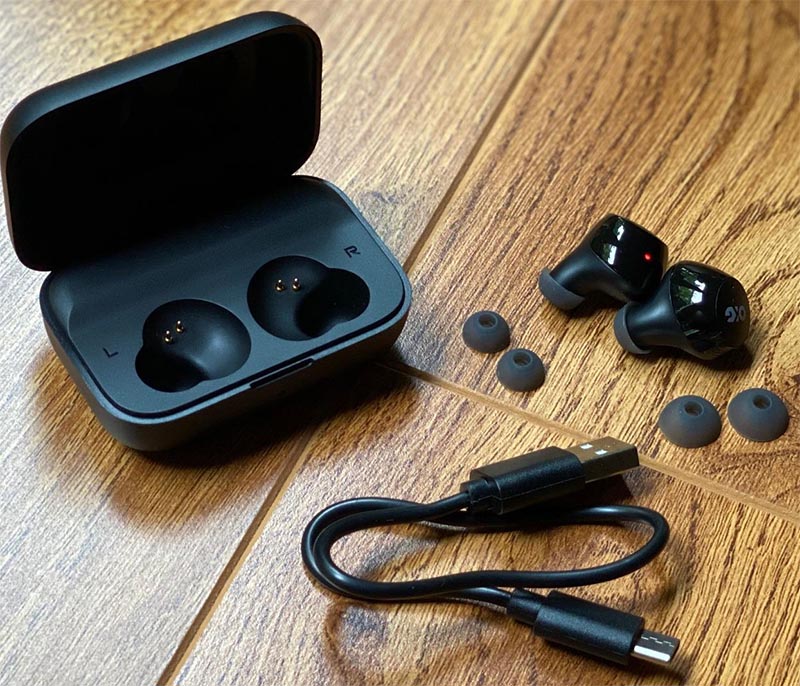 The backs of the OKG earbuds sport soft touch controls for easy, comfortable operation. One thing we appreciated was that the buttons have a matte finish, rather than a glossy one. This means they won't collect fingerprints like many soft touch buttons. The earbuds themselves are IPX8-rated for water-resistance. This is the highest water-resistance rating a product can receive, and it doesn't have a strict definition. Suffice it to say that OKG paid extra money to have special testing performed. You shouldn't have any issues with water here. And if you do, you can take advantage of the 90-day no-questions-asked return window and lifetime manufacturer's warranty.
The clamshell-style case has a nearly-square profile, measuring 3.5 inches wide, 3.3 inches deep, and 1.5 inches thick. This makes it a bit thick to slip into your pocket. Nonetheless, it's lightweight, tipping the scales at only 3.2 pounds. This makes it easy to carry in a backpack or a purse. The finish is matte black, with a decorative white OKG logo on the top. Underneath the front of the lid, a single LED light illuminates when your earbuds are actively charging.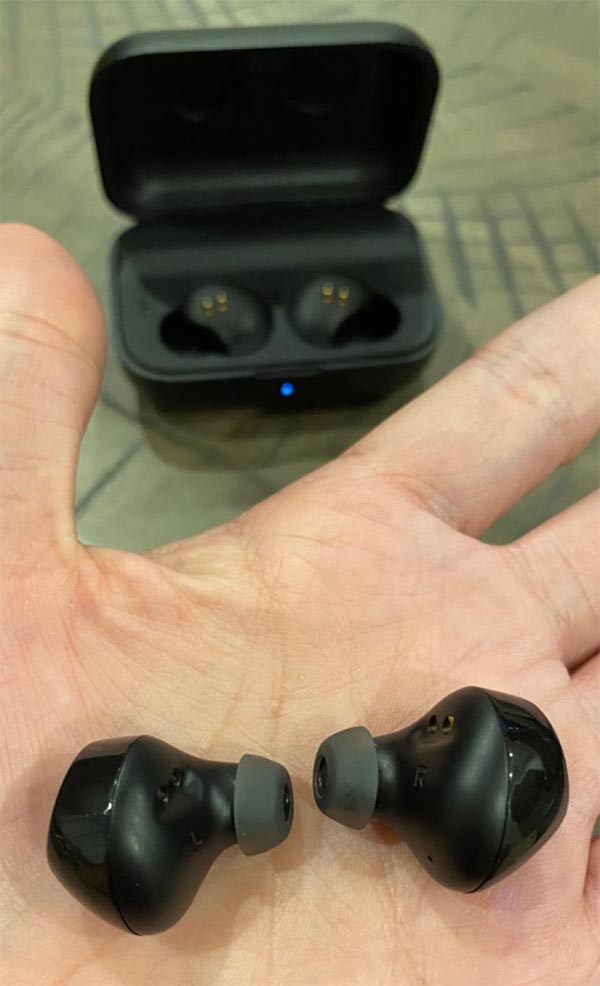 Battery & Connectivity
The OKG Wireless Earbuds offer slightly better playtime than their Rumixi counterparts. The earbuds are rated for five hours each, which works out to a little over four hours at top volume. Regardless, it's enough for most people, and the charging case provides five recharges. This provides a theoretical maximum playtime of 30 hours before you have to plug in. When you do have to plug into the wall, a USB Type-C charger makes filling your battery quick and painless. You can top it off in as little as an hour, which makes it a great choice for on-the-go use.
These earbuds use the same Bluetooth 5.0 connection as the Rumixi buds. That said, they don't offer the option for mono pairing or dual device connections. They're just simple stereo earbuds that work with a single device at a time.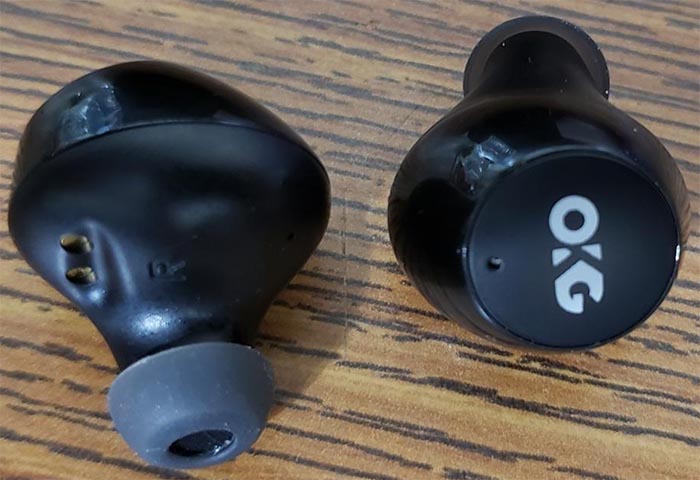 Sound Quality
If you're looking for good sound quality in an affordable package, the OKG Wireless Earbuds are a good choice. They sport 6mm dynamic drivers, which are slightly smaller than most earbuds. Considering this, you'd normally expect a narrow soundstage, but the OKG's is surprisingly wide. There's plenty of separation between the instruments, and you can hear them all clearly. This is a huge improvement from most cheap earbuds, which tend to squeeze all the sound into a narrow space.
Audio quality is clear across the spectrum, from the highs to the bass. The bass is more powerful than we'd expected. Yes, you'll still get more punch from a bigger set of drivers. But for the size and price, these little drivers pack plenty of punch. Regardless of what genre of music you prefer, you're looking at reasonable audio quality.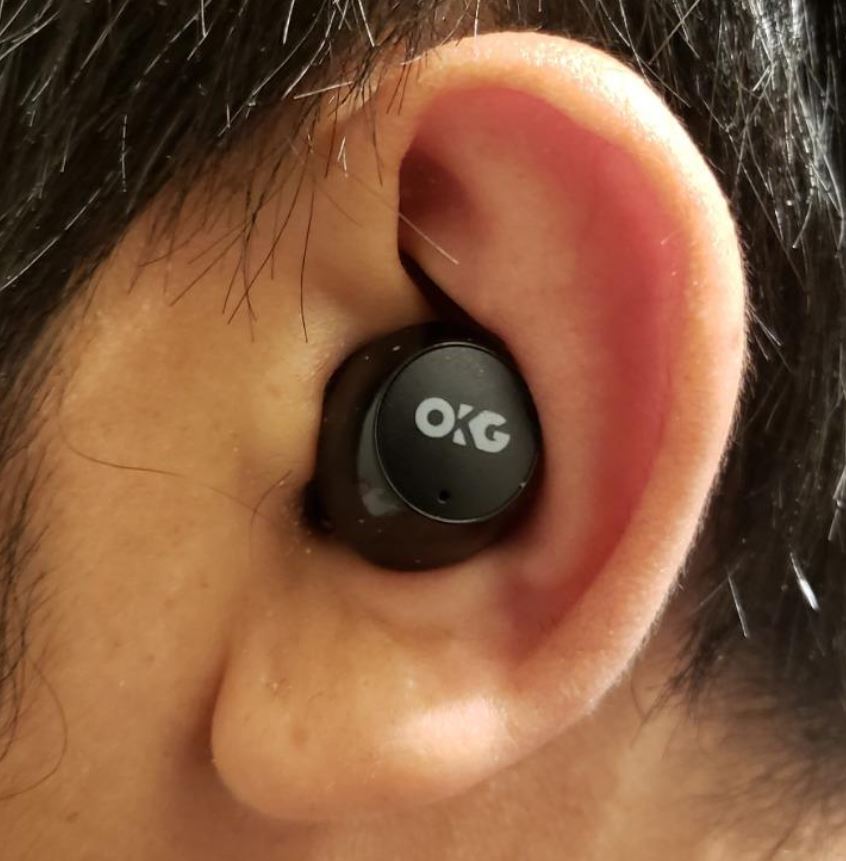 The OKG Wireless Earbuds utilize dual mics for hands-free calling. These mics don't have any special software or circuitry for noise cancelling. That said, they do a good job of bringing your voice to the forefront. How well you can hear the person on the other end will depend mostly on their setup.
Final Verdict
The Rumixi and OKG Wireless Earbuds are both excellent affordable options. That said, there are significant differences between the two. To start with, the Rumixi Wireless Earbuds are the best choice for versatility. With stereo and mono connection options, it's easy to switch between music and hands-free calling. Not only that, but the charging case is exceptionally powerful, and doubles as a battery backup for your phone. The sound was reasonably good for the price, but could definitely have sounded wider.
The OKG Wireless Earbuds offer better audio quality, with a wide soundstage to match. We were particularly impressed with the bass, given the size. That said, they don't connect in mono mode, and the total battery life is a bit limited. But an ergonomic design and sweet audio make the OKG worth considering.