Console gaming provides players with a level playing field. Consoles are shipped with similar hardware, and controllers are generally consistent from one model to another. When playing competitively, the only thing separating one player from another is skill.
With PC Gaming, skill is still very important. But it's not the only way to get an edge. Hardware definitely plays a role. A higher resolution monitor means that 3D environments are more immersive and detailed. A better graphics card provides higher frame rates, shaving milliseconds off your response time. A more detailed headset lets you hear fine details that are inaudible on a low end model. Gamers are willing to invest serious coin in their hardware because it can make a difference.
But it's not just the hardware inside your PC that can impact your performance. The hardware outside matters just as much. Many gamers will agree that a high end keyboard and mouse are one of the best purchases you can make for your gaming station. Mechanical keyboards have a faster response time, allowing you to give input with higher accuracy. Gaming mice are properly weighted and affixed with high resolution sensors, letting you give more precise input.
If you've made the decision to upgrade your keyboard and mouse, you're probably aware that there are virtually endless options to choose from. Which one is right for you? In this review, we'll be taking a look at the MasterSet MS120 by Cooler Master. This brand is very well respected in the computer industry, with their cases and power supplies being found in hundreds of gamers PCs. Can their affordable keyboard and mouse combination live up to their high standard? We went hands-on to find out.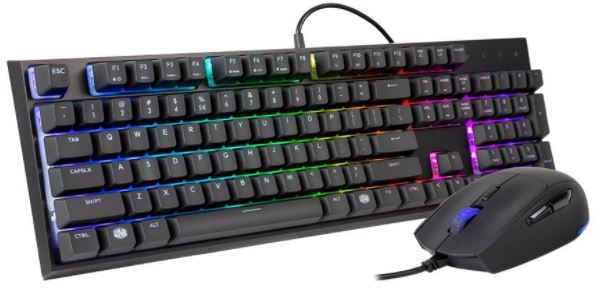 First Look
The MS120 keyboard appears to have all the features we look for in a high-end keyboard. It's got mechanical switches, providing that "clicky" feel that all gamers are looking for. These aren't brand-name switches, but something that Cooler Master developed in-house, so we'll have to see how they stand up against the famous Cherry MX switches. The keyboard features RGB backlighting and a no-nonsense enclosure, so it should add a little appeal to your desk.
The mouse features a single RGB LED behind the scroll wheel, as well as advanced weighting to provide higher accuracy. Both the mouse and the keyboard are wired, which is an asset at this price bracket. Wireless communication can introduce lag into the system. If you're going to go wireless, you'll want to get a high end model with imperceptible lag. If you're trying to save money, a wired system provides the same no-lag functionality without the added cost.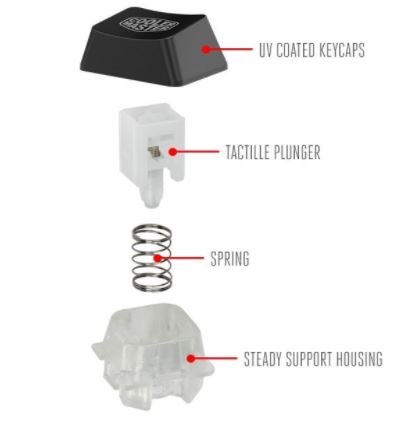 Appearance
Gaming hardware should look good. Cooler master's PC cases are known for their impressive looks, and nothing would be more disappointing than placing a boring beige keyboard in front of your top-tier tower and monitor. For looks, Cooler Master is really relying on only one thing: RGB lighting. The base of the keyboard is simply black plastic. It's much smaller than most gaming keyboards, and doesn't attract any particular attention to itself. What it does provide is a blank canvas ready to be decorated with your favorite RGB lighting scheme.
The easiest way to change your RGB settings is by using the F1, F2, F3, and F4 keys. This loads up one of four pre-configured lighting settings. The simplest is static mode, where all keys are backlit by a single color. You can press F1 repeatedly to change the color. You can also choose effects such as rainbow, breathing, or a special responsive mode. Responsive mode lights up each key as you press it, with the light slowly fading out a second later. This definitely looks cool as you type, but can be a little distracting in a dark environment.
The mouse doesn't have it's own RGB settings available, but does sync up with the keyboard. Whatever lighting mode you choose for the keyboard is duplicated with the scroll wheel. This lighting system definitely makes this combo stand out from cheaper counterparts, although it is somewhat limited in terms of functionality. Other keyboards let you configure custom lighting systems through software, which is currently not available on these models.

Ergonomics
In the comfort department, the mouse stands above the rest. It's a fairly large mouse, and fits very comfortably in your hand. Both the buttons as well as the side are deeply grooved, allowing your thumb to rest gently. The sides of the mouse are covered with a rubbery material making it easy to grip. We've always preferred to grip our mice with our entire palm resting on the back, and smaller models don't accommodate this very easily. But Cooler Master's mouse is large enough to remain comfortable even after extended gaming sessions.
Some gamers may prefer a claw-like grip with their mouse. Thanks to the rubber, you can easily maneuver it around using just your thumb and ring finger – something that will be handy for MMORPG games where you'll be quickly transitioning from the keyboard to the mouse.
As for the keyboard, the ergonomics are nothing to write home about. Like most gaming keyboards, it uses a standard full-size spacing. This means that your fingers will find the right keys the first time, and you won't need to spend any time adjusting. Because of the small bezel, this keyboard does benefit from a keyboard wrist wrest, which we'd highly recommend.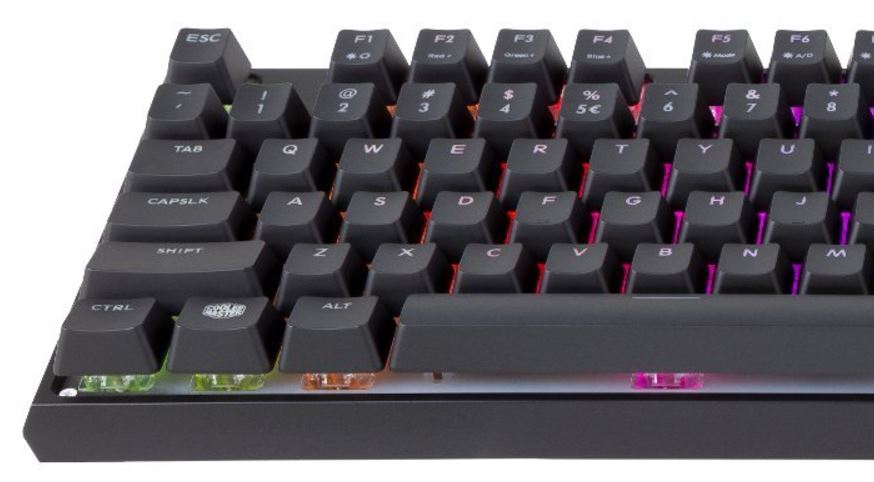 Responsiveness
The number one selling point for most gaming keyboards is mechanical keys. The "clicky" feel gives you the tactile response you need to hit keys at higher speed, with higher accuracy. Recently, this technology has spilled over into mice as well. Omron switches are the brand-name equivalent to mechanical keyboard switches. The mouse buttons require a little more pressure to actuate, but are significantly more accurate. We noticed a drastic improvement when moving over from standard mice. As far as mouse buttons go, these are as good as you can get.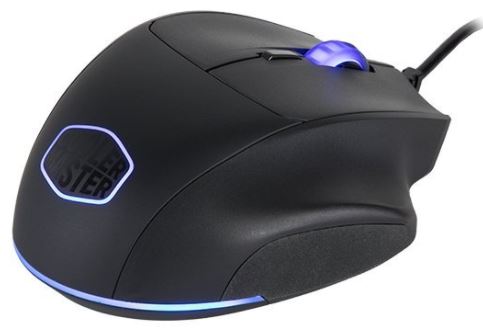 Unfortunately, the keyboard doesn't share the same prestigious components. These switches are what's known as "mem-mechanical." Instead of a physical mechanism that engages and releases, these keys feature a spring that buckles under pressure. Compared to the standard rubber dome keyboards that everyone is using, these are much better. But if you've used a real mechanical keyboard before, you'll find these switches to be inferior. The springs don't always buckle at the exact same point. This means that there is a little inconsistency from key to key. They are definitely cheaper, and do offer some improvement over a standard keyboard. But we'd prefer a real mechanical keyboard.
Switches aren't the only factor in responsiveness. With mice, it's important to also consider resolution. Mice are measured in DPI, or dots per inch. The higher the dpi, the smaller the movements that can be read. This mouse can be switched between 500, 750, 1500, and 3500. This is a huge improvement for games like FPS where accuracy counts. Thanks to the switching mechanism, you'll be able to adjust the setting to whatever feels the most comfortable for you.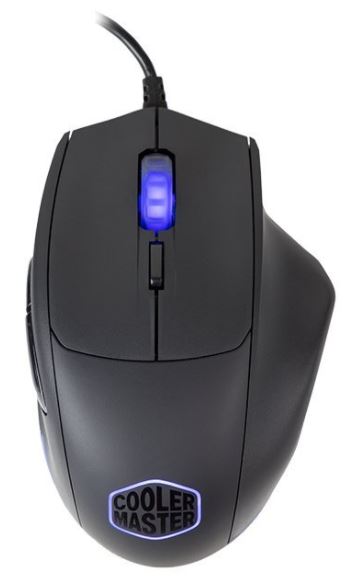 Features
There is a little more than meets the eye with this package. For starters, the somewhat limited RGB light settings are controlled through an updateable firmware. Cooler Master provides downloads to newer firmware's, and has announced that more lighting schemes will be available in time. This system has been used on other keyboards, and occasionally users have been able to hack the keyboards to create their own lighting systems. Will this happen here? That depends on popularity, but it's certainly a possibility.
Another key advantage of this keyboard is the 24-key rollover. Most keyboards have 8. This means that if you depress 8 keys, the 9th keystroke won't be sent until you let go of at least one key. With 24 key rollover, you can depress up to 24 keys at a time. Even at two per finger, it would be a challenge to exceed this, so we consider it to be more than adequate.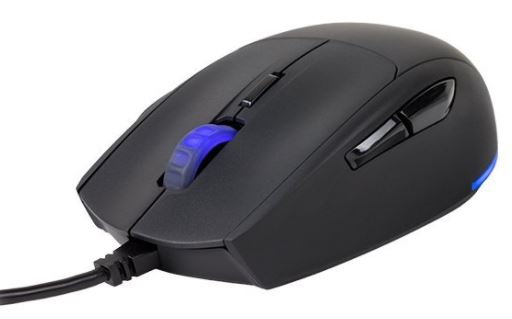 Final Verdict
If you're on a tight budget, this keyboard would be better than any rubber dome model on the market. Mem-Mechanical keys aren't always the best, but Cooler Master has one of the best implementations on the market. This provides much higher accuracy than a standard keyboard, at a fraction of the price. In addition, it's clear that the mouse is more than just a frugal add-on. The MasterSet MS120 is a top-tier mouse with proper weighting and ultra-high resolution sensors. No matter what kinds of games you like to play, this affordable keyboard and mouse set can help you improve your gameplay.
If you're not convinced you want to go with name-brand hardware, Gamdias has a great alternative. Their Hermes E1 and Demeter E2 Keyboard and Mouse Combo provide real mechanical keys at a comparable price. In our eyes, this is a fantastic alternative that might be worth considering.