If you're on a road trip – or working from home – it's critical to keep your kids entertained. Back in the day, this meant coming up with some old fashioned travel songs or other entertainment. If you really needed them to stay quiet, you might distract them with a coloring book. Nowadays, digital technology has given us plenty of options. For instance, you can turn on the TV and get an hour's quiet so you can attend a Zoom meeting.
It would be easy to just throw your kids any old piece of technology. For instance, if it's an online device, you want to make sure they're safe online. You also want to make sure they can't spend money on your credit card. On a more basic level, you want to make sure your kids aren't just turning into couch potatoes. If they're watching videos, those videos should be kid-friendly. If they're playing games, those games should keep their minds active and engaged. That's where the Dragon Touch KidzPad Y88X 10 Kids Dablet. This tablet was made specifically for kids, whether you're at home or on the road.
Dragon Touch is known primarily for the quality of their displays, as in the Dragon Touch Digital Picture Frame. But how does their kids' tablet perform? We're about to take a deep dive into all of its benefits, features, and even drawbacks. Once we've done that, we'll have learned everything we need to know to render a final verdict. Let's get started, and see what we learn!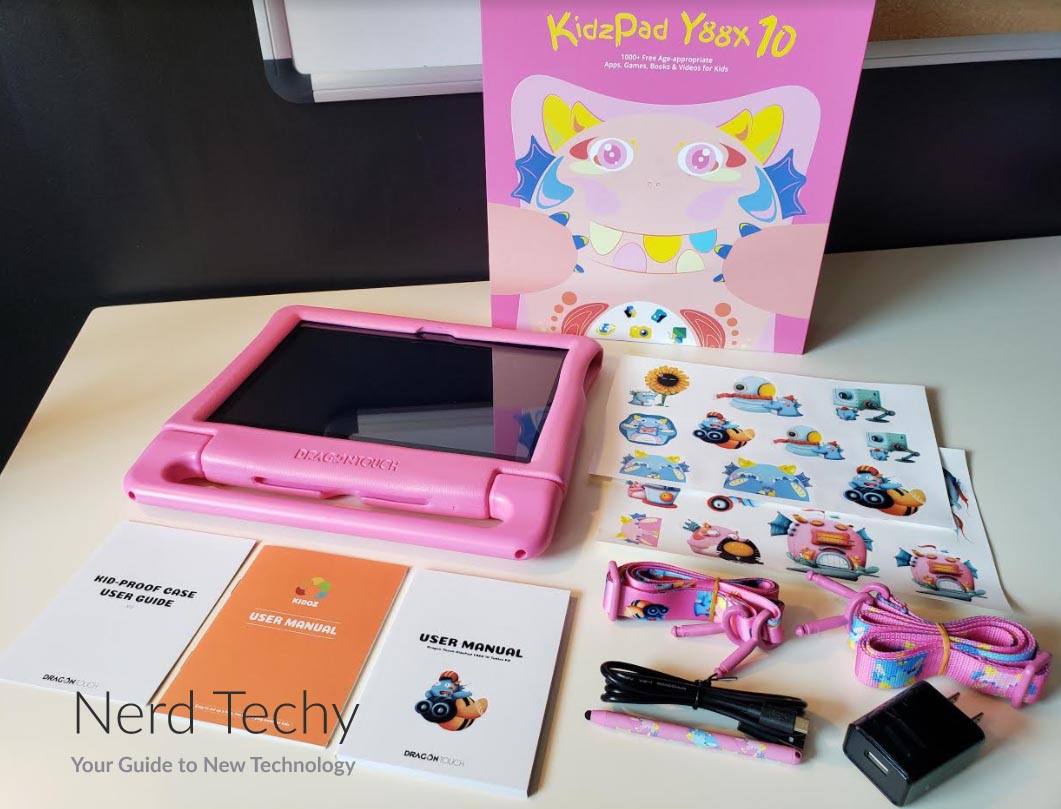 Design & Construction
The first thing you'll notice about the Y88X 10 Kids Tablet is the kid-friendly design. Instead of your typical slim, razor-thin design, it's big and beefy. Don't worry. This isn't the size of the tablet itself. It just so happens that the Y88X is built into a large, durable, molded case. The case is specifically designed to take all the abuse kids can dole out. Drops and other mishaps pose no real threat to the tablet. The case has a playful blue color, and is constructed from environmentally-friendly material. As a result, it's safe for even very young kids. You don't have to worry about all kinds of toxic chemicals from them chewing on it.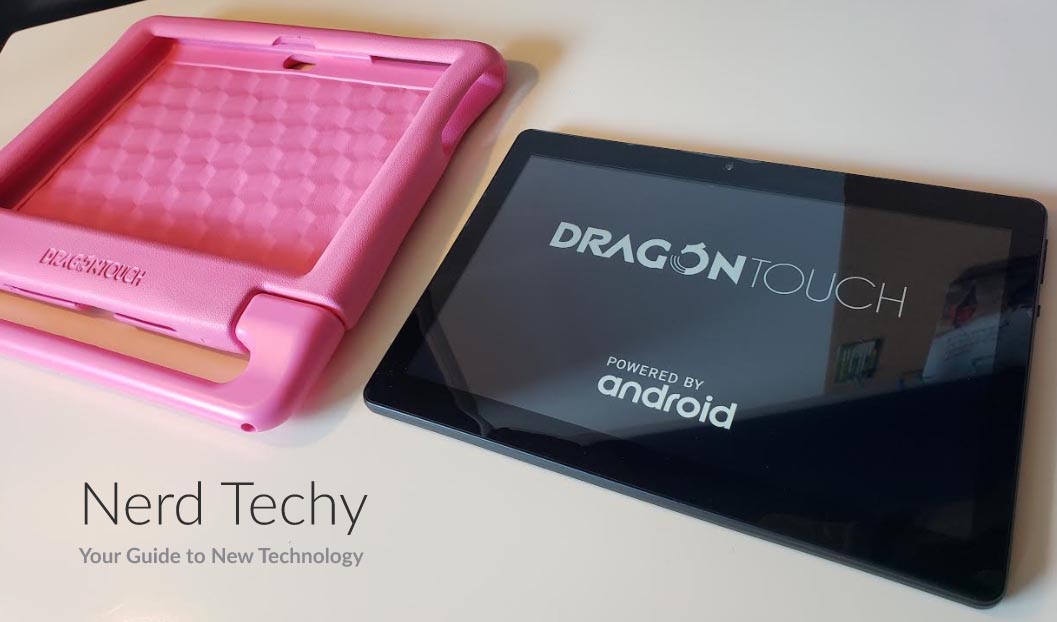 Drops should be a minimal concern to begin with. The Y88X has a built-in strap that's designed to hang from your kid's shoulders. This way, they can carry it around with them, and have it right at their fingertips when they want it. This strap can also be cinched around the headset of a front car seat. As a result, you don't have to buy a secondary car mount for road trips. At home, you can flip the top of the case down to function as a stand. This is great for kids to use their tablet on the floor, or even on a tabletop. And even when the top of the case is flipped down, it will still fully protect the tablet inside.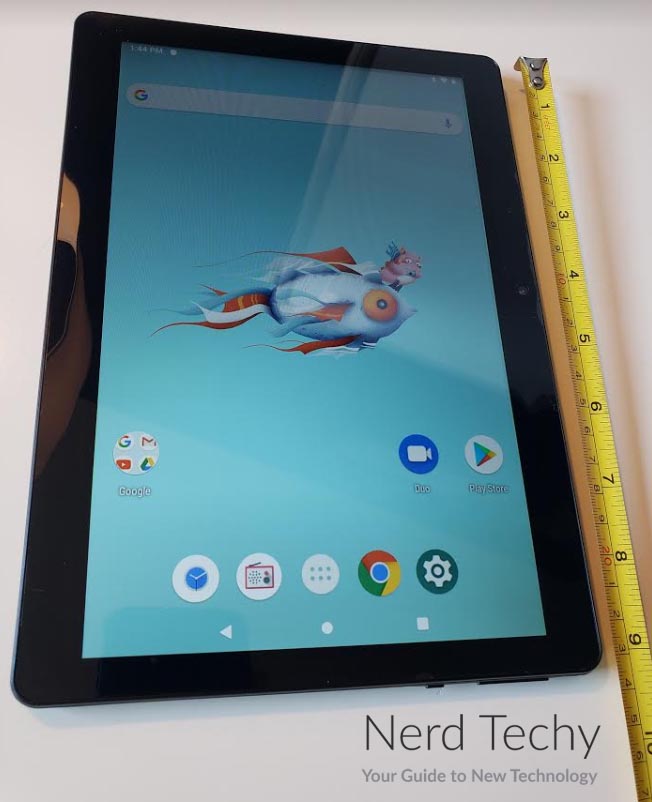 There's a stylus included in the package, which can be used for a variety of apps. Primarily, it's designed to work with the preloaded coloring app. In this app, your child can draw and color on the screen to their heart's content. At the push of a button, the image can be cleared, and they can start again. To help them out, there's a color palette with dozens of colors and brushes. There are even digital stickers and pre-drawn coloring pages for them to enjoy. The stylus stores in the case, and also attaches with a lanyard. The lanyard is nice and tough, so you don't have to worry that it will get easily snapped.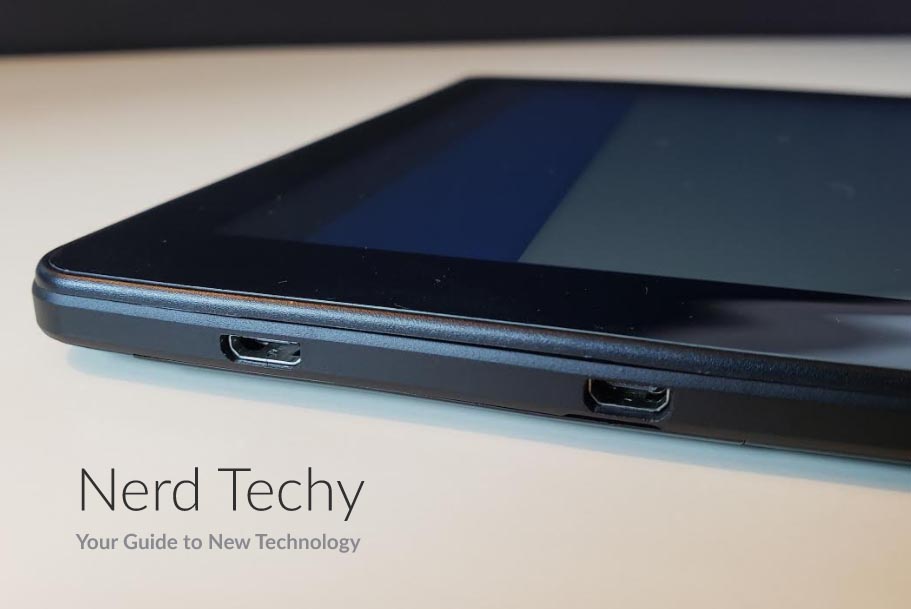 The Y88X has an internal battery that will run for several hours. The run time is hard to nail down, since it's highly variable. Is your kid passively watching a movie, or actively playing a game? How bright is the screen, and how high is the volume? Suffice it to say that it will work for several hours. When it's time to recharge, you can charge via the included Micro USB cable. This can take as long as two hours, which is a long time when you have kids. We would have preferred to see faster USB Type-C charging instead. That said, if you're in the car, you can always just leave the tablet plugged in.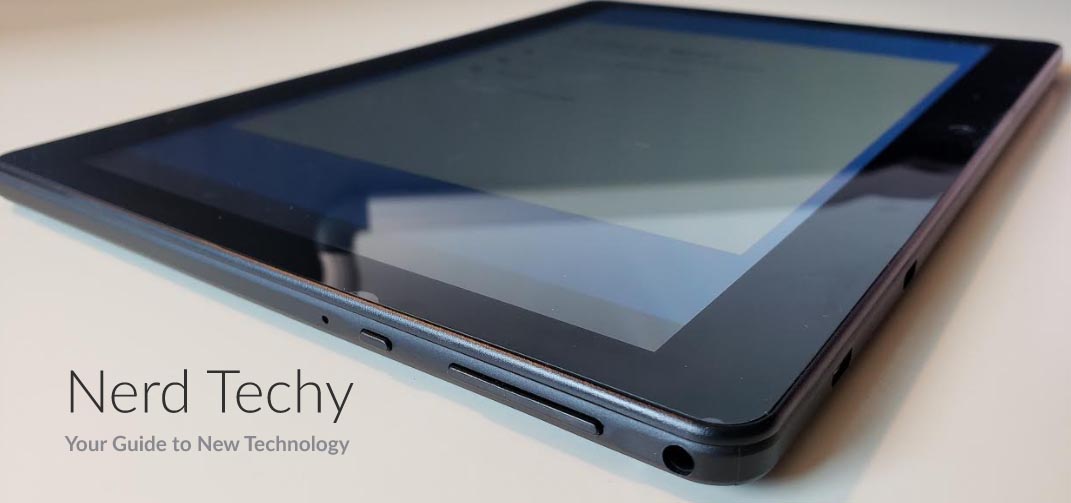 Display, Sound, and Performance
Display quality is a major point of consideration in any tablet, and the KidzPad Y88X 10 delivers in this regard. It has a built-in 10-inch display that delivers beautiful, rich colors. You can watch the latest Pixar movie and enjoy plenty of vibrancy. The video is crisp and clear, without any blurring or static. To be fair, the resolution is only 1,280 x 800 pixels. But on a screen this size, it's tough to see the difference between that and 1080p. Not only that, but the screen has an IPS panel. This means it can be viewed from almost any angle without any loss in quality. You can enjoy a movie with your child together on their own private screen. And on a road trip, it's easy for kids to share.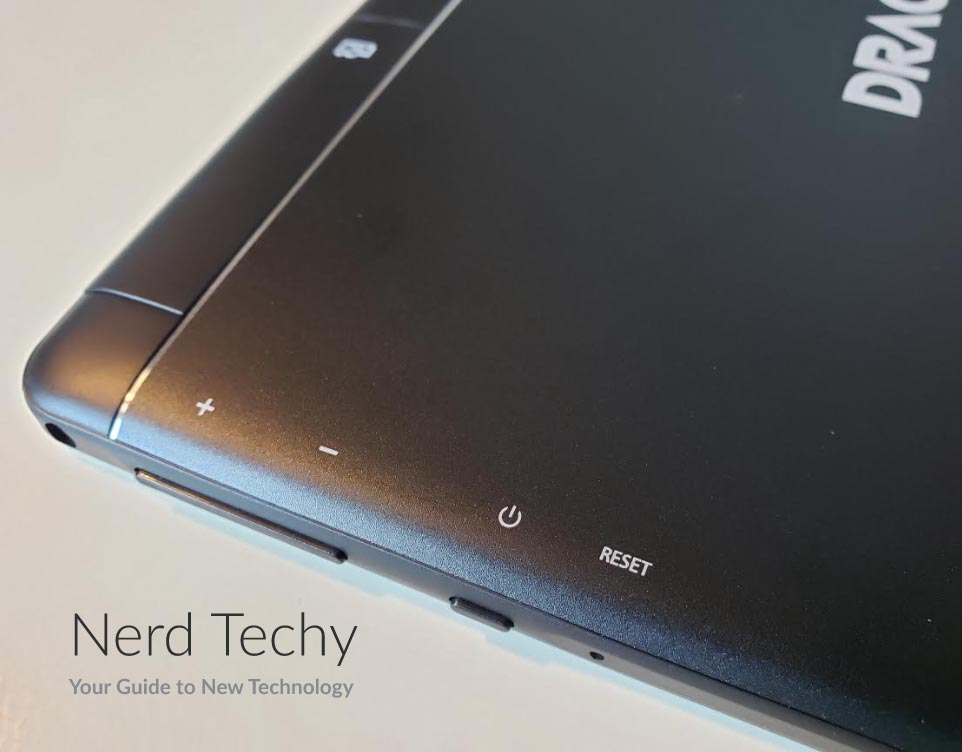 The internal speakers are relatively small, and are about what you'd expect on a kids' tablet. You're not looking at studio quality sound here. There's a bit of rattle in the bass, and the highs are somewhat tinny. That said, dialogue sounds just fine, and the audio is good enough for kids watching a movie in the car. Of course, you might not want to hear Toy Story 4 for the 11th time in a week. In that case, you can set your kid up with a simple set of wired (or Bluetooth) headphones.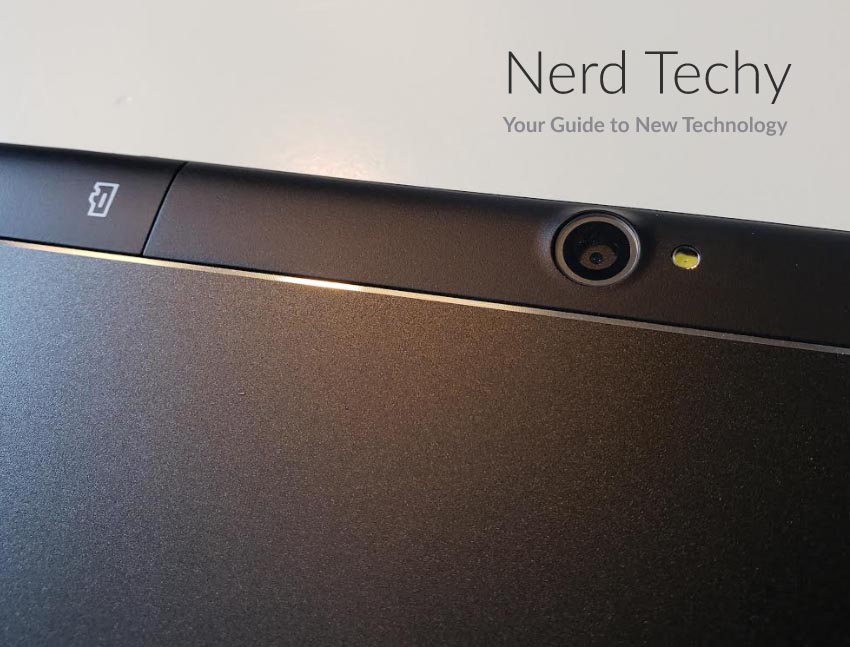 Like many tablets and smartphones, the Y88X has a camera function. The rear camera has a resolution of 8 megapixels, which is excellent. In fact, it's theoretically enough for a professional camera, although professional cameras have other features as well. The front camera has a more mundane resolution of 2 megapixels. This is still excellent, especially for voice and video calls. Your kids can talk with grandma every day on Facetime, even if social distancing keeps them apart.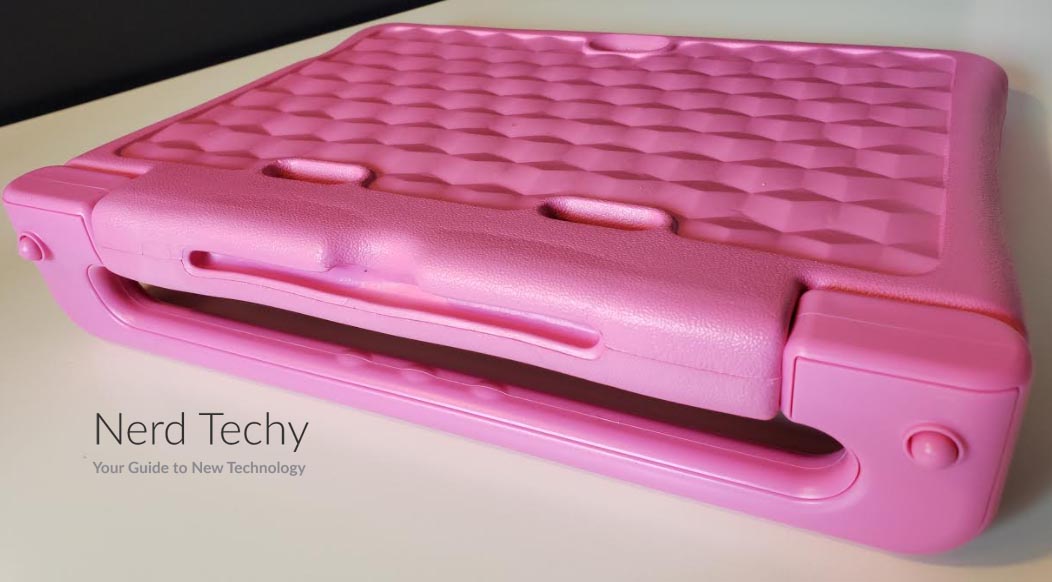 The Y88X has an internal SSD with 32GB of storage. This is enough to install as many apps as you want, at least within any reasonable limit. That said, if you want to save a lot of pictures and videos, you're going to need more storage. In that case, the Y88X has an SD card slot that will support up to a 128GB card. This works out to a total maximum of 160GB of storage, which is respectable for a tablet. The other specs are up to par as well. Admittedly, the 1.3GHz processor and 2GB of RAM would be overwhelming for a business machine. But for a kids' toy, it's more than sufficient for the task.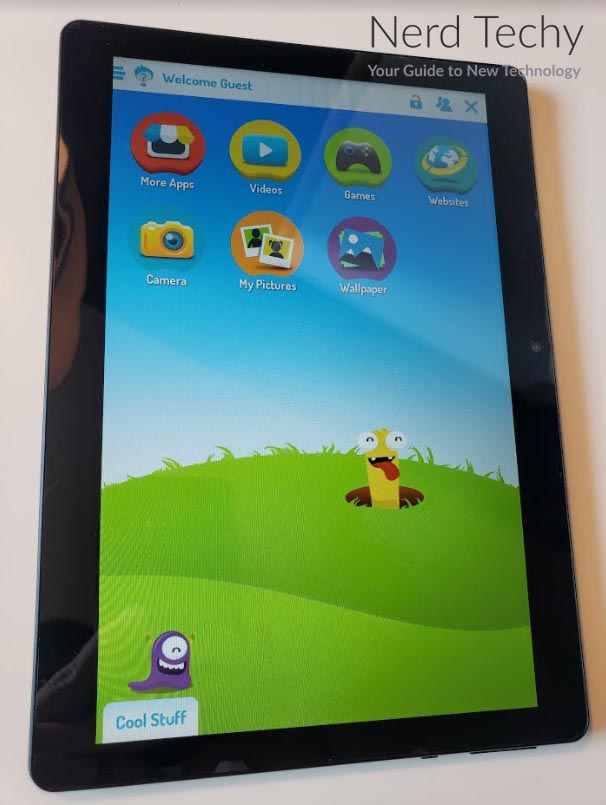 Connectivity and Apps
To get the most out of the KidzPad Y88X 10, you'll need to connect it to the internet. It supports both 2.4 GHz and 5 GHz wireless bands, so it will work with any home network or mobile hotspot. You can also use an HDMI cable to connect to an external display, for streaming to larger screens.
The Y88X can support most Android apps, but is built specifically only for kid-friendly apps. So, for example, you can download YouTube Kids, but not the ordinary YouTube app. Similarly, you can access educational apps such as Duolingo, ABC Mouse, and Khan Academy Kids, but not violent video games. To keep things simple, you can install any kid-friendly app from Google Play. Keep in mind that this includes Netflix, Hulu, Amazon Prime Video, Disney Plus, and other major streaming service apps.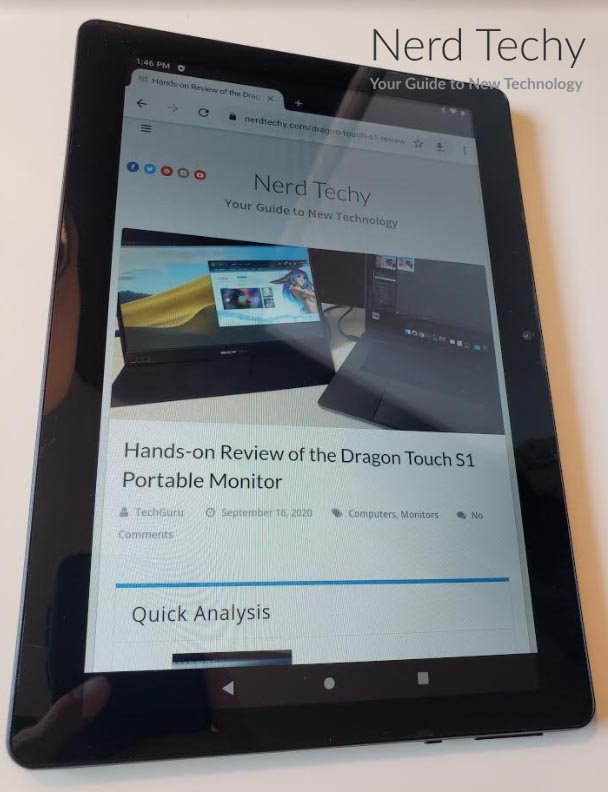 Of course, not all families are the same. The online habits you want your kids to develop may not be the same as other people's. As a result, there's really no one-size-fits-all set of "kid-friendly" settings. Dragon Touch recognizes this by providing not one, but two parental control apps: Family Link and KIDOZ. Within these apps, you can set content limits, or even limit daily screen time or set a bedtime. You can even set different settings for different kids. So if your 3-year-old and 7-year-old go to bed at different times, their tablets can have different bedtimes.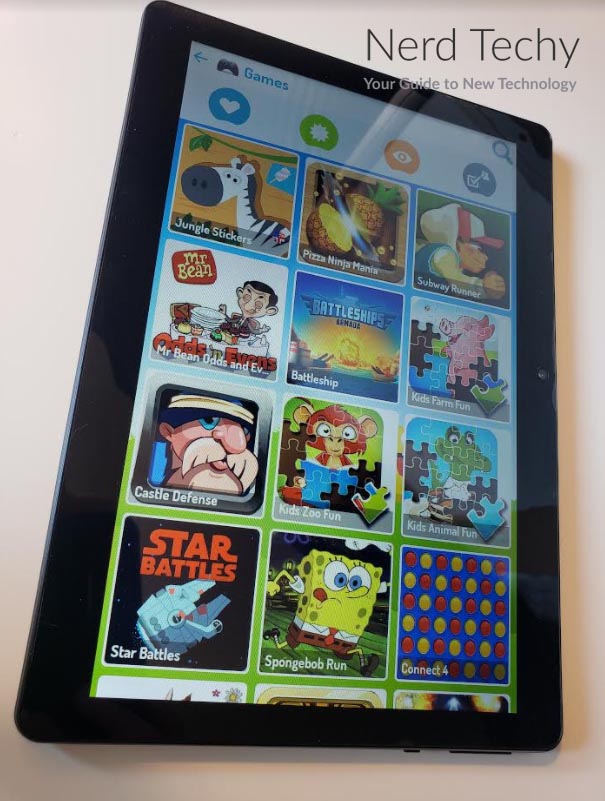 In addition to all this, the Y88X comes with 10 pre-installed Disney audiobooks. This is a great way to get your kids started with reading. After all, they already know and love the stories. Not only that, but the tablet has a built-in GPS sensor. It's not primarily designed for navigation, but can function with any GPS app if you're in a pinch.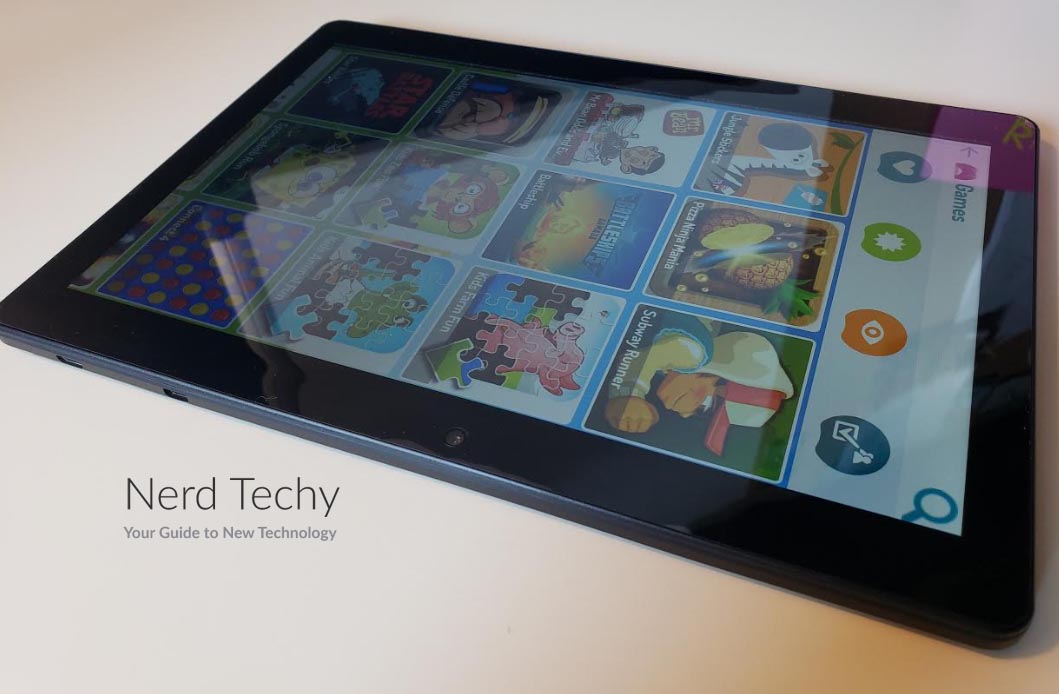 Clearly, there's a lot to like here, but the Y88X kid made for kids. If you're looking for an adult product, check out the Dragon Touch S1 Portable Monitor. It's just a monitor, not a laptop. But it has a professional design that won't look silly on your desk.
Final Verdict
The Dragon Touch KidzPad Y88X 10 Kids Tablet is one of the more innovative entertainment devices we've seen. Normally, you have to choose between something that's kid-friendly and shoddily built, or a normal device. The KidzPad Y88X is designed both as a quality piece of electronics and as a toy.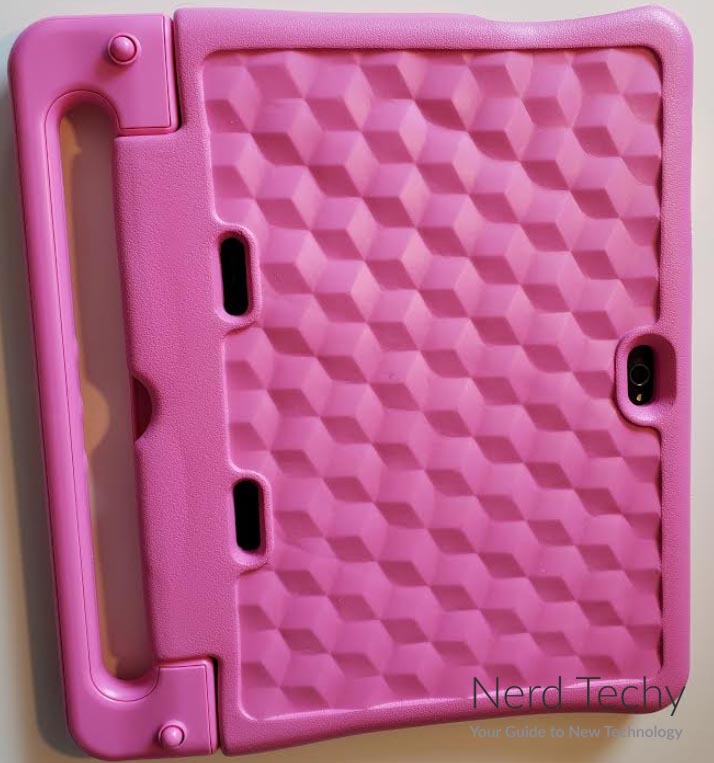 As such, it performs as well as you'd expect from any major tablet. You can install apps from the Google Play store, and the tablet won't bog down during normal operation. You also get a rugged design, which is tough enough to handle abuse from children. Moreover, you get a full suite of parental controls. This lets you customize the experience you want your children to have. If you want a quality kids' tablet, this is where it's at.
Meet Derek, "TechGuru," a 34-year-old technology enthusiast with a deep passion for tech innovations. With extensive experience, he specializes in gaming hardware and software, and has expertise in gadgets, custom PCs, and audio.
Besides writing about tech and reviewing new products, Derek enjoys traveling, hiking, and photography. Committed to keeping up with the latest industry trends, he aims to guide readers in making informed tech decisions.