No matter how much you love technology, some developments are more exciting than others. People line up around the block for the latest iPhone or the newest major game console. This only makes sense. Those are entertainment devices, and they're exciting by their very nature. Along the same lines, some technologies get a lot of attention just because they're so impressive. Nowadays, pretty much everybody knows who Elon Musk is, whether or not they own a Tesla. He's the guy with the electric cars and the rockets! These outsized achievements are so groundbreaking that they get a ton of attention.
But these huge developments can overshadow more mundane technologies that impact our daily lives. For example, we now have all kinds of smart home devices that are designed for convenient. We have refrigerators that order your food for you, and air purifiers that monitor your air quality. We also have smart vacuums. Now, you're probably thinking that smart vacuums are nothing new. And to be fair, the first iRobot Roomba debuted over 20 years ago. But by modern standards, the original Roomba was dumb. It just roamed around randomly, and you hoped it hit your entire floor. Modern smart robot vacuums are a lot more intelligent. And thanks to newer motors, they're also more powerful.
We're about to review the Dreame Bot Z10 Pro. Dreame, formerly known as Dreametech, is a well-known manufacturer of battery-powered vacuums. The Bot Z10 Pro is designed as a premium option. You'll pay significantly more than you will for the average robot vacuum. But for what you pay, you'll get a vacuum with all the bells and whistles. It boasts a self-emptying dust bin, a mopping function, and the ability to map multiple floor plans. And those are just a few of its powerful features. But does it perform as well as you'd expect from a top-of-the-line vacuum? To find out, we had to take a very close look at all its features and functions. Here's what we found out.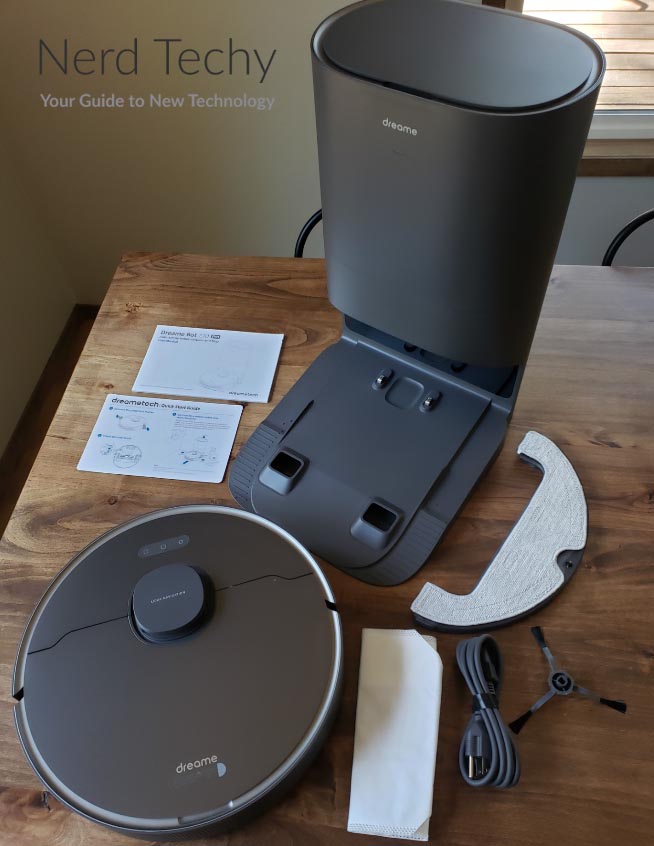 Overall Design
The Dreame Bot Z10 Pro has a disc-shaped design, much like most robot vacuums. The overall size is 13.89 inches in diameter, and 3.81 inches in thickness. It's constructed from a durable black polymer, with a glossy finish that's attractive to the eyes. The overall height seems larger than it is, since there's a protruding "crow's nest" near the center of the top. This houses the vacuum's Lidar detector, which it uses to map your house. The rest of the housing is mostly smooth, although there are the obligatory bumpers on the perimeter.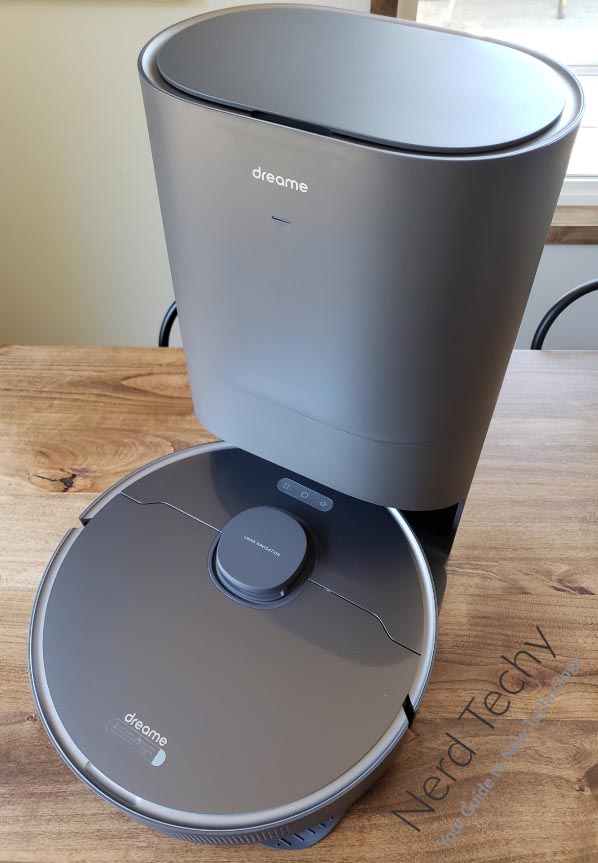 On the top of the housing, in front of the crow's next, you'll notice a set of physical controls. This consists of three physical buttons, which can be used to perform basic functions. To begin with, you can send it out for a single cleaning cycle. You can also tell it to empty its dust bin, or switch between vacuuming and mopping mode. These are the most basic features, but there's more than the Z10 Pro can do. To perform more advanced functions, you'll need to use the app, which we'll talk about more later on.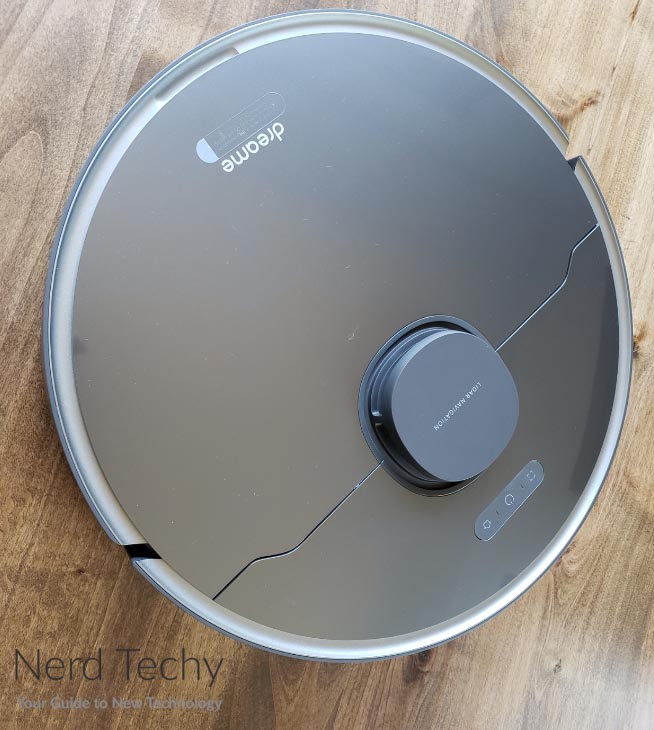 The bottom of the vacuum is about what you'd expect. The main attraction is the roller brush, which covers about two-thirds of the vacuum's width. In front of the roller brush, there's a central wheel, which swivels 360 degrees. This is what the vacuum uses to steer itself. To both sides of the roller brush, there's a pair of beefy wheels. These wheels are chunky, and are capable of traversing even fairly high transitions. As a result, you don't have to worry about your vacuum getting stuck in one particular room. Finally, there's a brush that sticks out horizontally to one side. It sweeps debris out from the side and in towards the center, where the main brush can collect it. It's designed to collect dirt from along walls and edges, and it works better on bare floors than carpet.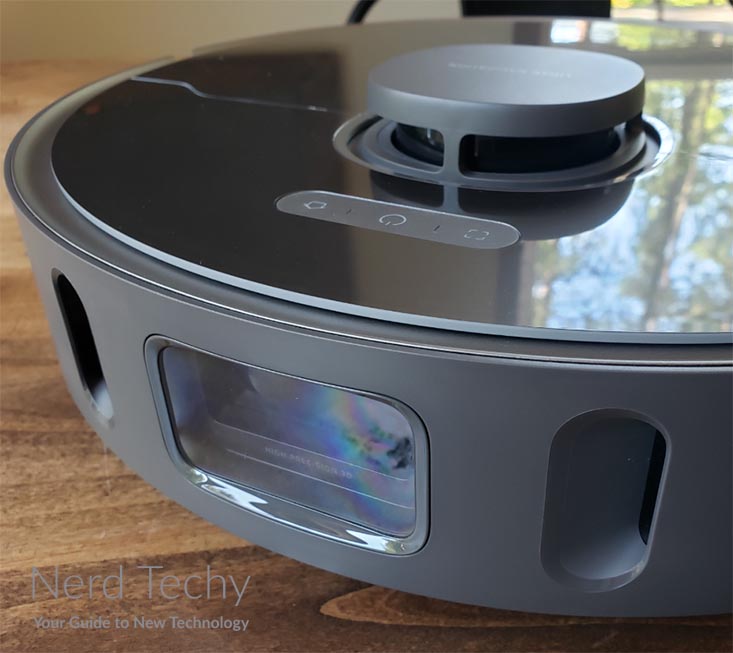 Along with the vacuum itself, you also get a charging base. This is an oval-shaped vertical cylinder, with a docking platform near the bottom. It's where your vacuum lives whenever it's not in use, so you'll want to think carefully about its placement. You'll also need to put it near a power outlet, so you can plug it in for charging. The base is fairly large, a little bigger than a milk jug. This is to contain the dust bag, which is also included.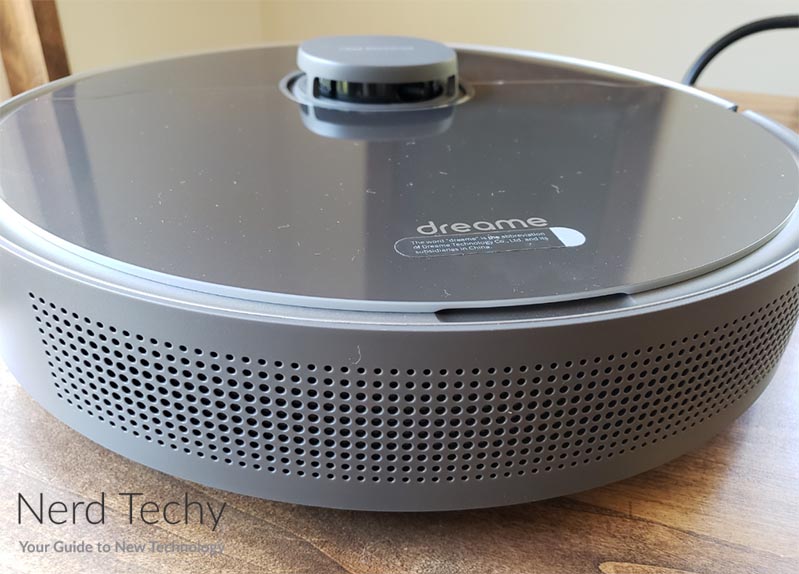 There are a handful of other accessories that you'll also need to get the most out of the Bot Z10 Pro. These include a removable water tank and washable mop pad for the mopping function. There's a detangling tool for getting hair out of the main brush, and a spare side brush as well. Finally, there's an owner's manual, which only covers the basics.
Vacuum Performance
So, how well does the Bot Z10 Pro perform compared to other robot vacuums? It's quite impressive. The motor provides 4,000 Pascals (Pa) of suction, which is twice the power of the average robot vacuum. Now, we should point out that the average upright vacuum provides 14,000Pa of suction. But those vacuums have larger motors for handling the toughest spills. This is a robot vacuum, designed for everyday cleaning and maintenance. When used for that purpose, it performs very well. It can even clean medium-pile carpets, which is something most robot vacuums can't handle.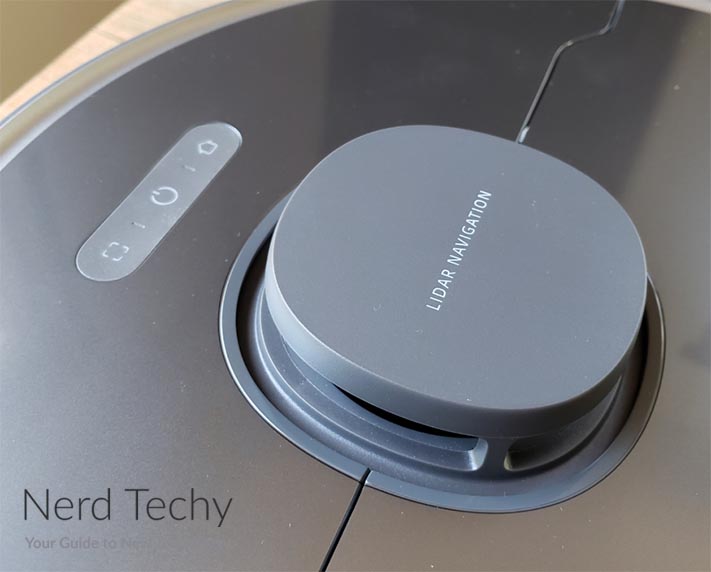 One reason this vacuum performs so well is its unique brush. This is a V-shaped brush rather than spiral, which makes it highly effective for digging into carpets. It also has a rubber fin built into the bristles, providing better performance on solid floors. All in all, it's better designed than the brushes on most robot vacuums.
That said, it's possible you might need a vacuum with more power. In that case, consider the Dreametech T30. It's a stick vac, not a robot vac, so you'll have to operate it on your own. However, its powerful 27,000Pa "turbo mode" provides an absurd amount of power.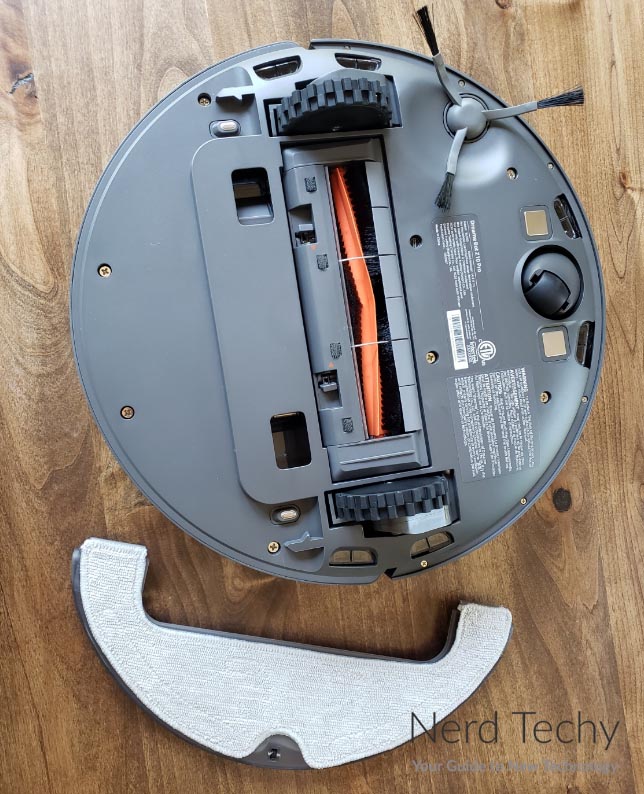 The Bot Z10 Pro's battery is rated for 150 minutes, although this is a theoretical maximum. The motor pulls harder on carpets, and not as hard on solid flooring. That said, even if it's running at full blast, it will run for at least two hours. That's a lot of vacuuming, and you can cover most homes in a single go. If the battery does get low mid-cycle, that's not a concern. It will automatically return to base, charge its battery, and get back on the road.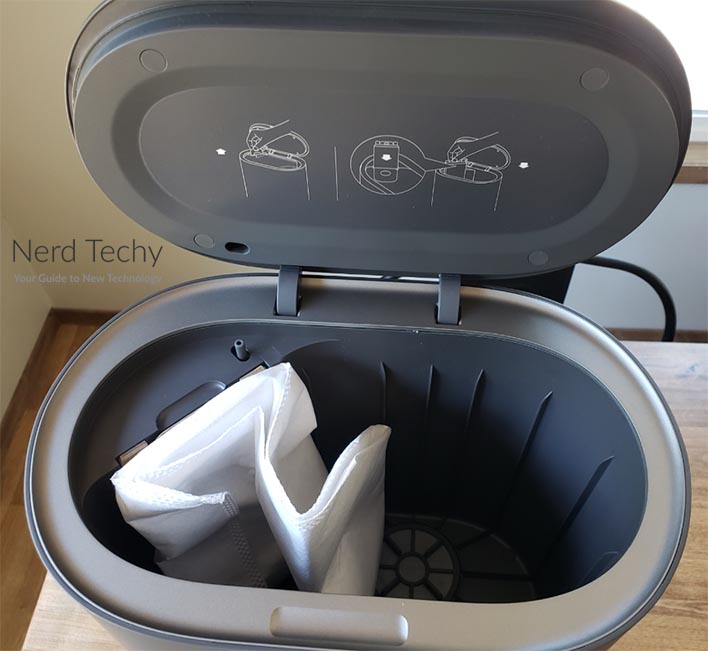 This is fairly standard for a robot vacuum. What's less standard is that the dust bin will also empty itself. With most robot vacuums, when the dust bin is full, you have to empty it yourself. If the vacuum gets full mid-cycle, it won't be able to finish until you've attended to it. With this vacuum, the base has a four-liter internal dust bag. That's 10 times the capacity of the 400ml internal dust container. As long as you empty the bag every few weeks, you'll never have to perform any kind of maintenance. That's a huge benefit.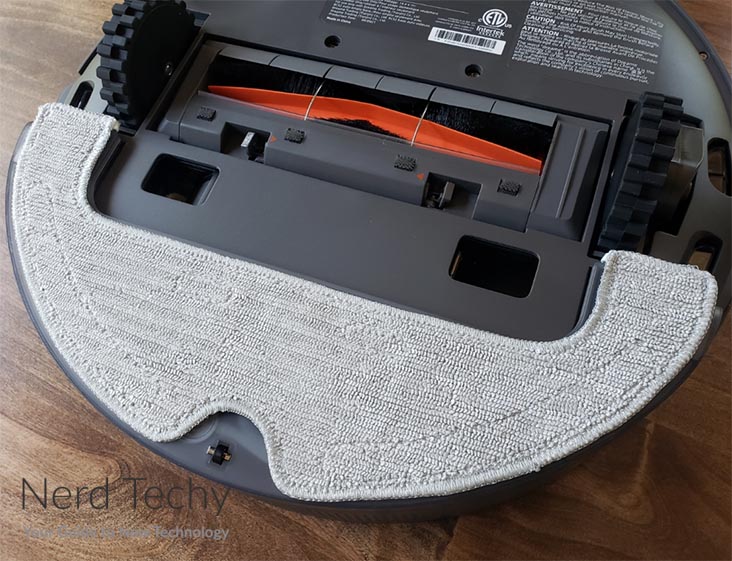 In addition to all that, the Z10 will also work as a mop. It sports a 150ml water tank, or just over five ounces. To use the mopping function, you'll need to fill the tank and install it in the housing. Then, you'll need to adhere the microfiber cleaning pad to the bottom back of the vacuum. You'll also need to empty the tank when you're done, and put the pad in the laundry. It's a little more high-maintenance than the vacuuming function, but that's par for the course.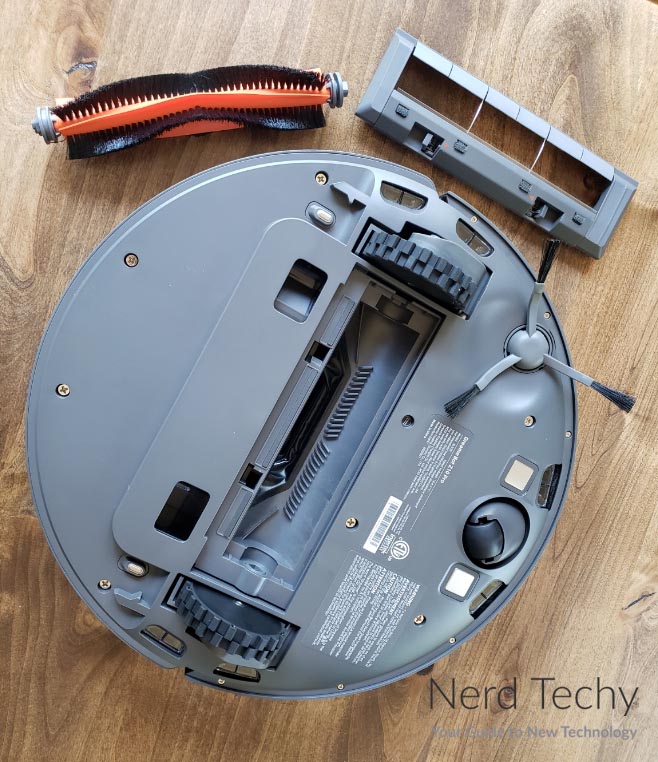 Setup & Everyday Use
The Bot Z10 Pro maps your floor the first time you use it. When it first runs, it looks dumb, as if it's randomly wandering. It's not. It's using its Lidar sensor to scan your home and create a digital map. After it's done a house the first time, it will run in a standard, back-and-forth pattern. And don't worry about moving furniture or anything like that. The Lidar sensor is constantly at work, and will update the map on the fly.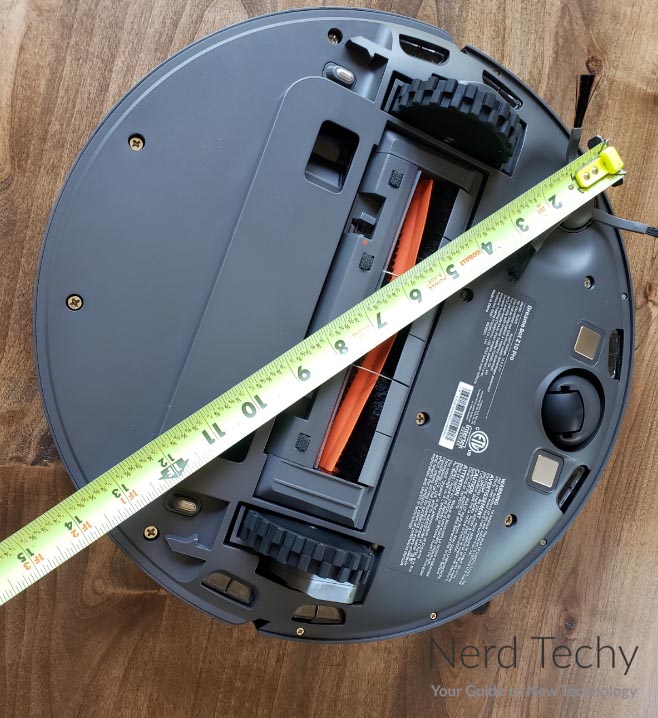 In total, you can store up to three floor plans. To switch between them, you'll need to use the app. The app is free, and can be downloaded on Apple and Android devices. There, you can change and delete floor plans at will. You can use the app to set a regular schedule, so your vacuum runs on a daily or weekly basis. You can also pair your vacuum with Alexa. This will allow you to run cycles with simple voice commands.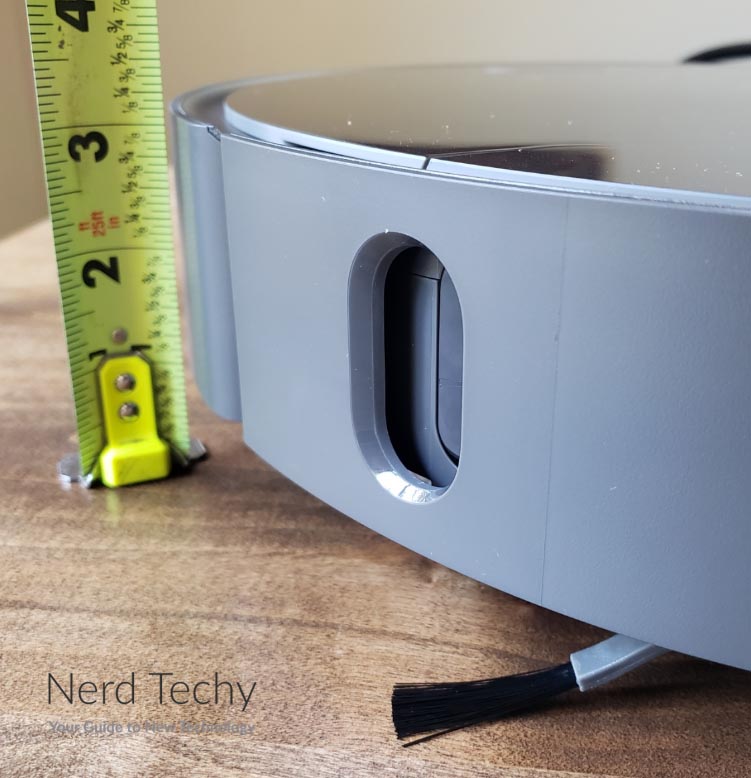 When you're using the mopping function, you can switch between three levels of water dispersal. It's possible to do this automatically, which works just fine for most purposes. The vacuum will use more water on dirtier floors, and less water on cleaner floors.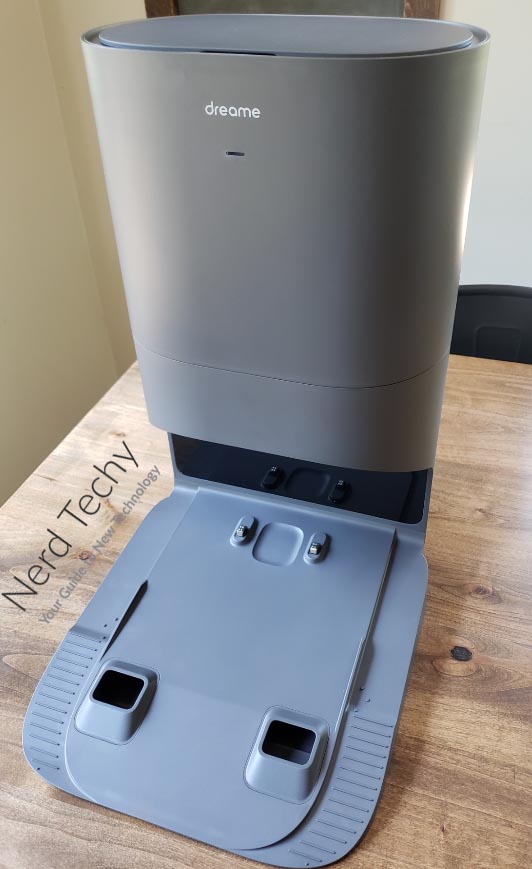 If you want to do a lot of mopping, the Dreame Bot L10 might be a better choice. It has a similar design, with similar suction, app controls, and other features. However, it also boasts a larger, 9.13-ounce water tank that can cover more ground. On the downside, its navigation system tends to give objects a wide berth, missing some of your floor.
Final Verdict
So, is the Dreame Bot Z10 Pro worth the investment? The price is steep, but you're getting one of the most full-featured robot vacuums on today's market. For one thing, it's powerful, far more so than most robot vacs. For another thing, it's self-emptying. This eliminates 90 percent of your time spent on emptying the dust bin. Finally, the app works very well, and provides a lot of value. We appreciated the ability to store up to three floor plans, since it's key for multi-level homes. We also liked the mopping function, a solid addition to an already-worthy vacuum.