GameSir X2 Bluetooth
Pros
Rugged design and responsive buttons.
Comfortable, ergonomic grip.
Compatible with virtually all modern smartphones.
Compatible with virtually all modern smartphone games.
Cons
Cannot be used with wired headphones.
Playing while charging is awkward.
If you're a mobile gamer, today is a good time to be alive. Okay, that might be hyperbole. After all, mobile gaming has only been around for about 20 years. But early mobile games were barely what we would call games anymore. Yes, Snake and Jawbreaker have a certain charm for those of us who grew up playing them. But modern mobile gaming is about much more than just simple, one or two-button games. This has been possible for a couple of reasons.
To begin with, phones themselves have gotten a whole lot more powerful. A modern smartphone is as powerful as a 10-year-old PC, which has given mobile game designers more options. Let's take Fortnite as an example. Yes, the game is graphically simpler than other shooters, and the smartphone version runs in potato graphics. But you can play an online, multiplayer shooter directly from your phone. That's something that just wouldn't have been possible a few years back. Cloud gaming has pushed the boundaries even further. Now, your phone doesn't even have to be able to handle the processing work. If you've got a good internet connection, all the actual computing is done in the cloud. Your phone becomes an advanced, cloud-connected controller and display.
But throughout the years, one thing has remained the same: phones are a terrible control scheme. Old phones were designed like handheld touchtone phones. At best, you might have some kind of directional pad. Modern touchscreens have opened things up significantly. But when you're tapping the screen, your thumbs are often blocking the display.
Today, we're going to review the GameSir X2 Bluetooth Mobile Gaming Controller. This is a wide, ergonomic controller that clamps over your smartphone. It gives you an easy way to play your mobile games with physical buttons, without sacrificing portability. But is it as good as it sounds? To find out, we'll have to look a little bit closer. Let's dig deeper, and see what we uncover!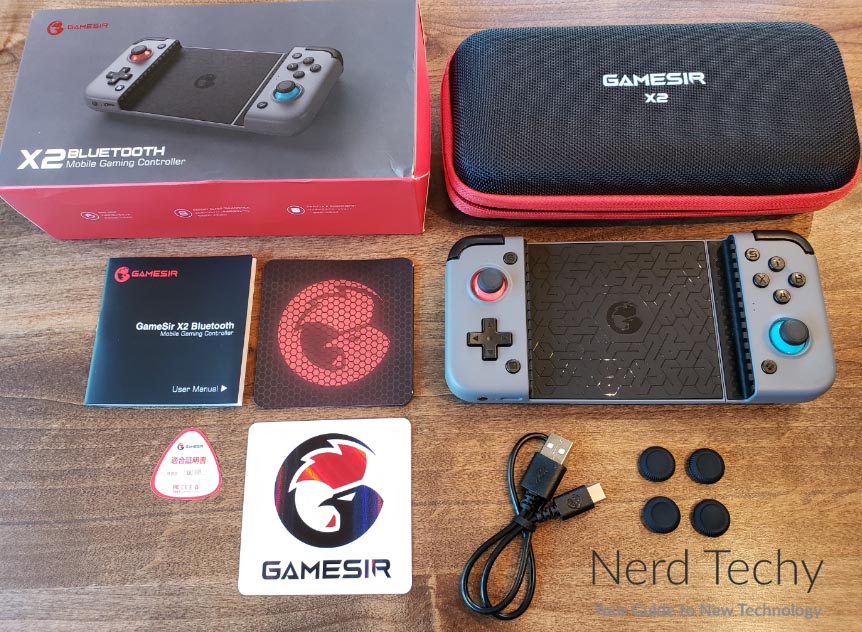 Design and Durability
The GameSir X2 Bluetooth Mobile Gaming Controller is broad and flat. Constructed from grey ABS plastic, it has a soft matte finish that doesn't show fingerprints and is easy to clean. The grey housing is highlighted by black buttons, which are laid out similarly to most console controllers. On the right, there's a thumbstick, located below an array of XYAB buttons. On the left, there's a D-pad, located below a second thumbstick. There are also start, menu, connection, and screenshot buttons split between both sides.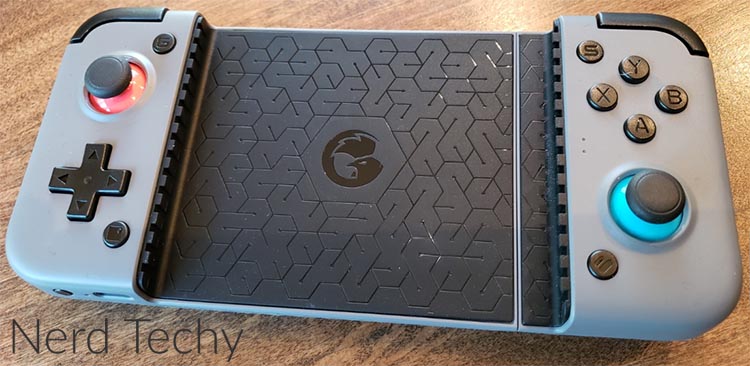 At the front, you'll find a pair of triggers to each side. Once again, these will correspond to the triggers found on modern console controllers. Behind the triggers, there are rubberized grips, curved in an ergonomic shape. The rubber is soft and comfortable to hold, and gives enough thickness for most hands. If you have very large hands, you might still find that the design is too slim. Unfortunately, this will be the case for just about any mobile gaming setup. For most people, the X2 grips are going to be more than sufficient for comfort.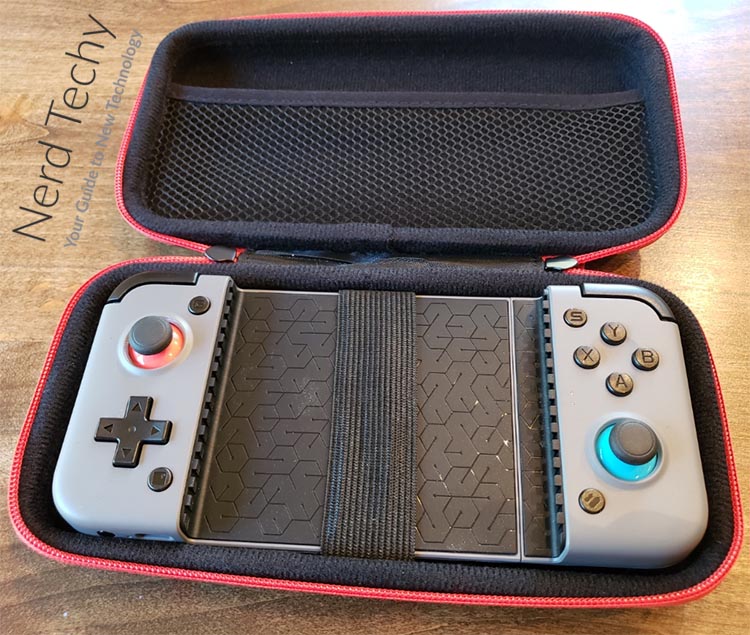 The design is spring-loaded, and clamps onto your phone. The sides are solid, and hug tightly to the phone, with a slight gap in the back. This gap provides room for airflow along the rear of your phone. You don't have to worry about overheating, even during a long gaming session. The advantage of this design is that it can be used to accommodate just about any phone. Instead of being tied into one size, you simply pull the controller open, insert your phone, and let it close. The maximum width is 173mm, which is insanely large. You can even accommodate a Samsung Galaxy S21 Ultra or iPhone 12 Pro Max inside a case.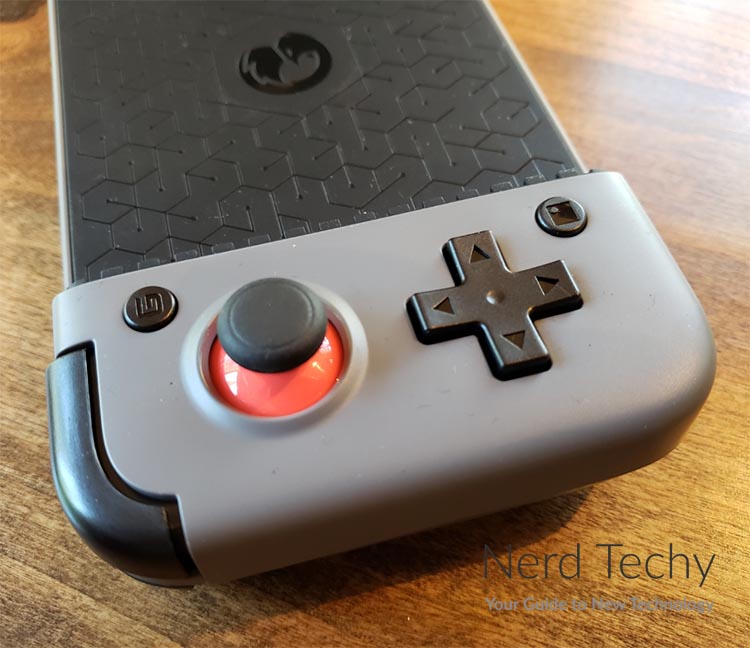 That said, there are plenty of interesting smartphone controller designs. One of the most intriguing we've seen is the GameSir F4 Falcon. This controller has a "winged" design that clamps right over the top of your smartphone. However, it only has a handful of buttons. If your game has a lot of controls, some will still be on the screen.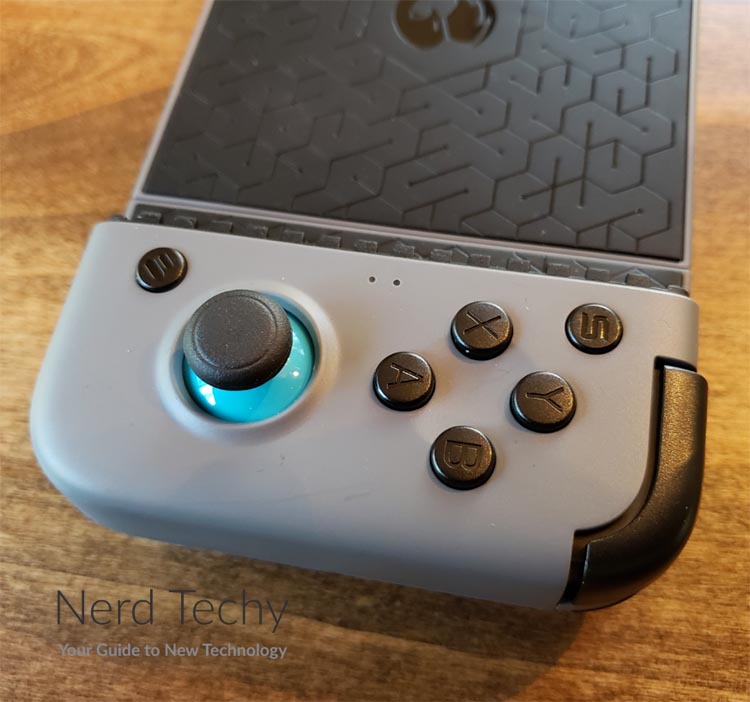 Power and Connectivity
The X2 controller comes with a 500mAh internal battery, which is fairly small. Even though it's small and lightweight, it still provides around 24 hours of playtime on a single charge. There will be some variations depending on what game you're playing and other conditions. But even so, you're looking at more battery life than you'll ever need during the day. More to the point, your smartphone battery will need charging well before your controller does.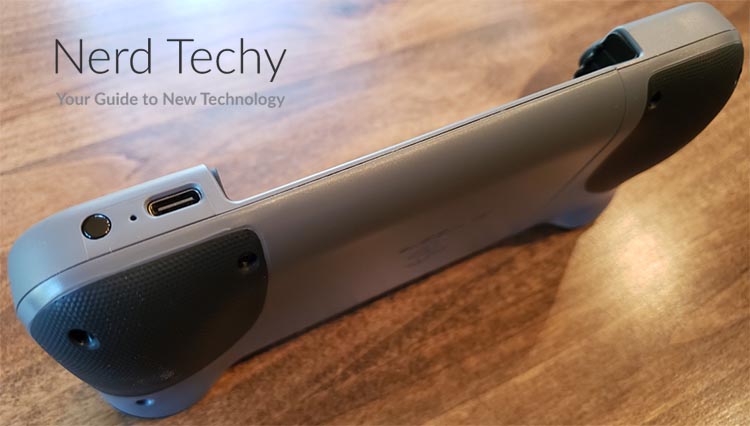 The battery charges quickly, in less than an hour thanks to USB Type-C charging. It supports play and charge, but GameSir chose to put the charging port at the bottom instead of the top. As a result, it can be awkward to run a charging cable while you're playing. The original version of the X2, which is still sold, used a USB Type-C connection to avoid these issues. You plug your phone right in, and you can charge the phone and controller while you play. That said, the original X2 won't work with iPhones, and only works with certain Android phones. If your phone doesn't have a USB Type-C port, you're out of luck.
The newer X2, meanwhile, uses a Bluetooth 5.0 connection. This is the current Bluetooth standard used by most wireless devices, and has near-universal compatibility. You can easily connect to just about any smartphone released in the next several years. As a result, you don't have to worry about compatibility issues.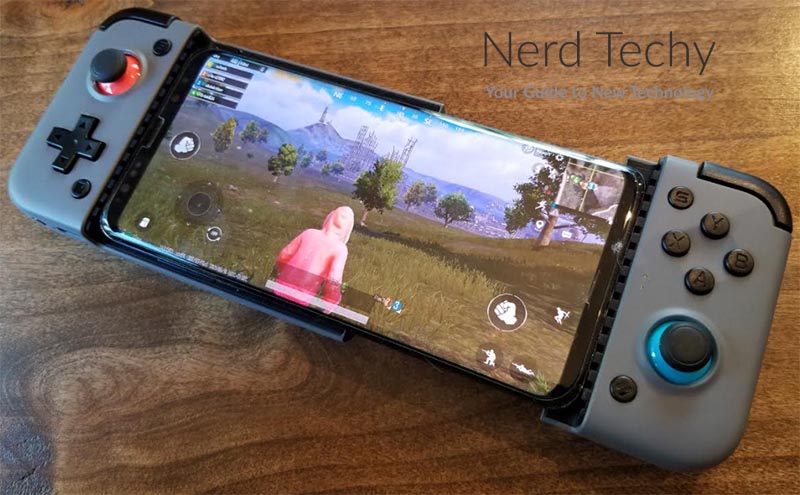 We should point out, though, that the Bluetooth-friendly design does have its downsides. Simply put, there's no pass-through function for headphones! And since the ports on your phone will be covered, you won't be able to plug in directly. In other words, it's only possible to use Bluetooth headphones with the X2 controller.
If you want to have full access to your phone, there are controllers that allow you to do that. One such option is the GameSir G4 Pro. It's built like a standard console controller, and supports both Bluetooth and USB Type-C connections. That said, you're only able to access your phone because it's supported on a bracket in front of the controller. This can get awkward to hold for long periods of time.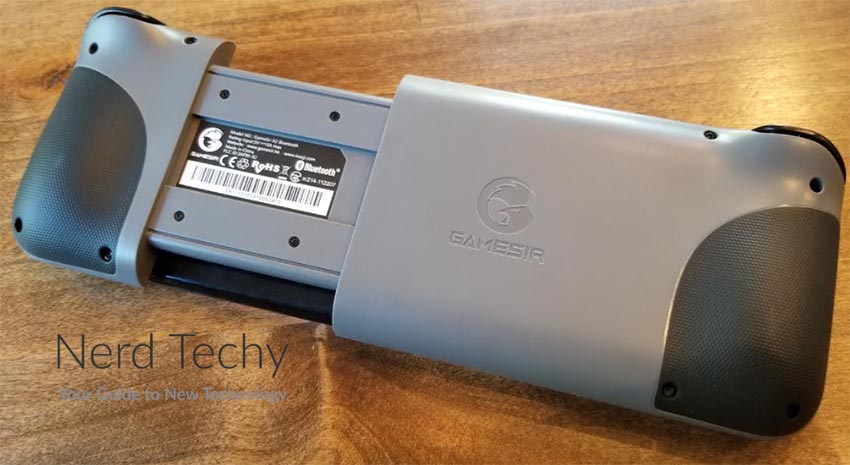 Features and Functionality
So, how does the GameSir X2 actually work? To begin with, you get similar controls to those found on modern console controllers. There's a good reason for this. It's the same reason that the Xbox, PS5, and Switch all have the same number of buttons. Simply put, most games today are cross-platform, and rely on certain buttons being available. Sometimes, you can compensate by mapping multiple functions to the same button. But depending on the context in which different controls are used, this may not be practical. Fortunately, because the X2 has a standard layout, you won't run into this problem.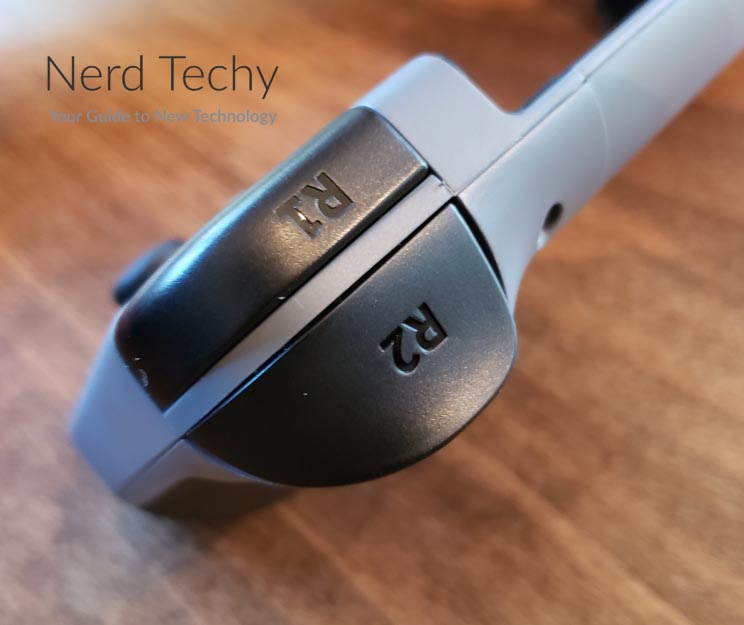 The buttons are responsive and easy to press. We didn't have any issues with them sticking or failing to register. You also get plenty of fine control on games that rely on pressure sensitivity. Along with the friendly layout and easy operation, you also get a couple of benefits worth mentioning. First, you get a dedicated screenshot button, similar to the screenshot buttons on the latest consoles. This is conveniently located next to the D-pad, so it's easy to operate with your left thumb. Second, the triggers and bumpers have been upgraded from the original version. They're now rated for 3 million clicks, which is more than you're ever going to need. By the time you reach three million button presses, you'll be playing on a different platform altogether.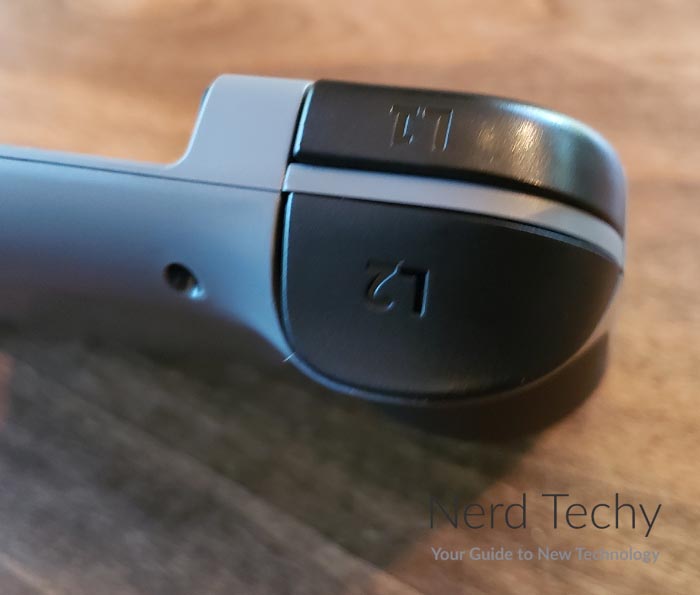 As far as game compatibilities, the X2 supports just about everything. It supports most Android games, most Apple Store games, and all games that are MFi-certified. At this point, that includes a huge swath of mobile games, including the most popular ones. As a result, you shouldn't have a lot of issues running particular games.
That said, there's no way to guarantee 100% compatibility right out of the box. If you're running into trouble, you'll need to install the GameSir App. This app is completely optional, and is not required to use the controller. However, it can help you tweak your settings if you're having compatibility issues with a particular game. It also allows you to remap your buttons. This can be a huge benefit for left handed players, or for anyone who prefers a different layout. It's particularly helpful if you play the same game on console and mobile platforms. By setting your mobile controls the same as your console, you won't get mixed up when switching back and forth.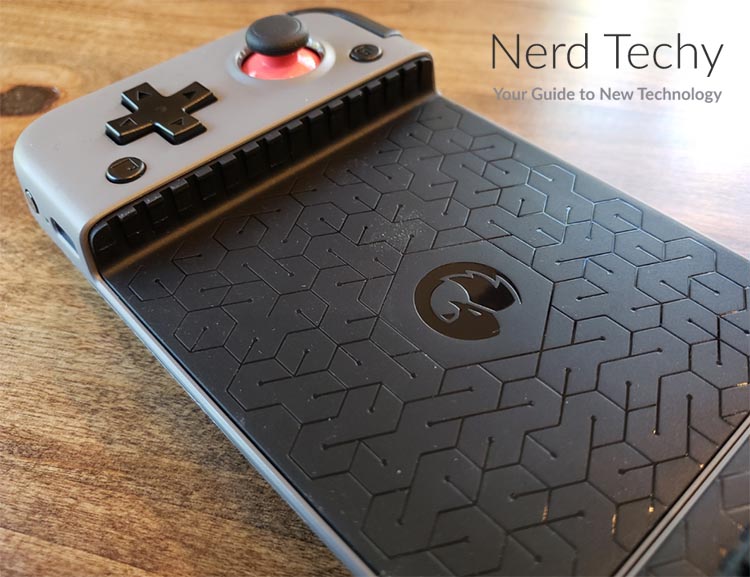 Final Verdict
The GameSir X2 Bluetooth Mobile Gaming Controller is an excellent choice for most mobile gamers. Let's start with the basic design. The sliding, clamping design makes it easy to attach the X2 to pretty much any smartphone. You don't have to do a lot of fiddling around. And thanks to the Bluetooth connection, you don't have to worry about having the right type of plug. Of course, the Bluetooth, clamping design also has its downsides. There's no pass-through charging, and you can only use Bluetooth headphones.
That said, the X2 is compatible with a wider array of smartphones and games than almost any controller. One thing we particularly like is the optional mobile app. On the one hand, it allows you to easily remap controls to suit your playstyle. On the other hand, it's totally optional. If you prefer a cleaner phone with fewer apps, you'll never have to install it. Finally, the X2's buttons are well-engineered and well laid out. They're durable and responsive, and they feel like part of a real controller, not a cheap toy. All in all, you're looking at an excellent smartphone gaming controller.