These days, you can't be too careful about home security. Whether you're concerned about burglars or porch pirates, a good security camera can help protect you. Now, we've all seen internet stories where a thief was caught because of a home security camera. It gives you that warm sense of justice being served. But you know what's even better than catching a thief? Scaring them off to begin with. At the sign of a camera, most thieves are likely to seek out an easier target. Protecting your home doesn't get much simpler than that.
The hardest thing about installing a security camera is running the power wires. But a solar-powered camera gets around this issue completely. One of the best is the HeimVision HMD2. It's a battery-powered camera, with an optional solar panel add-on. We've reviewed both parts of this system. And now, we're going to share what we discovered.
What's in the Box?
To begin with, let's take a look at what comes with the kit. We've listed the camera and solar panel packages separately, so you know what you're getting.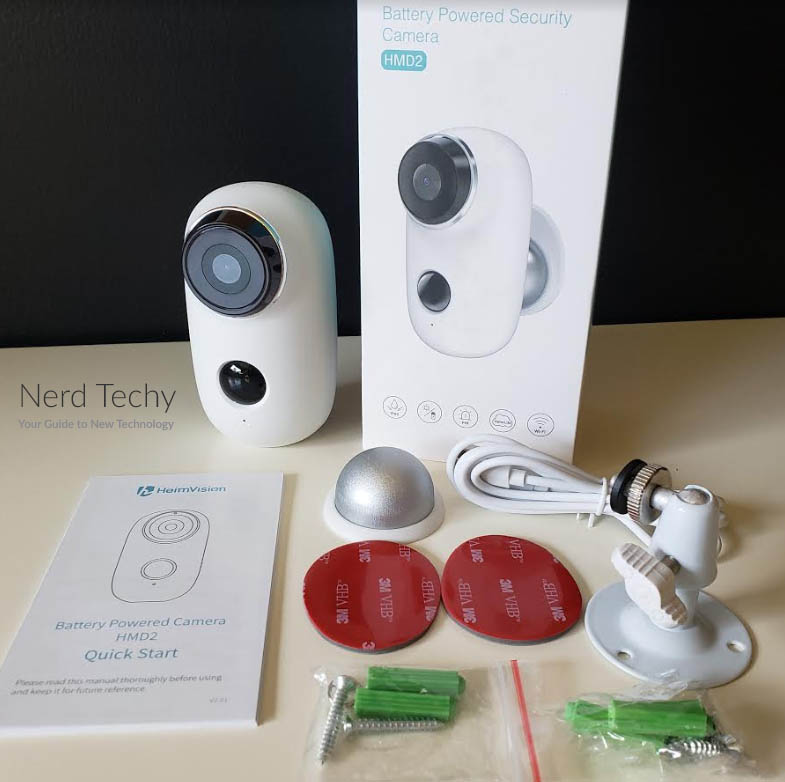 The Camera:
HMD2 camera
Mounting bracket
Magnetic mount
2 x 3M adhesive mounts
USB charging cable
Mounting screw packet
Waterproof rubber gasket
Reset pin
Owner's manual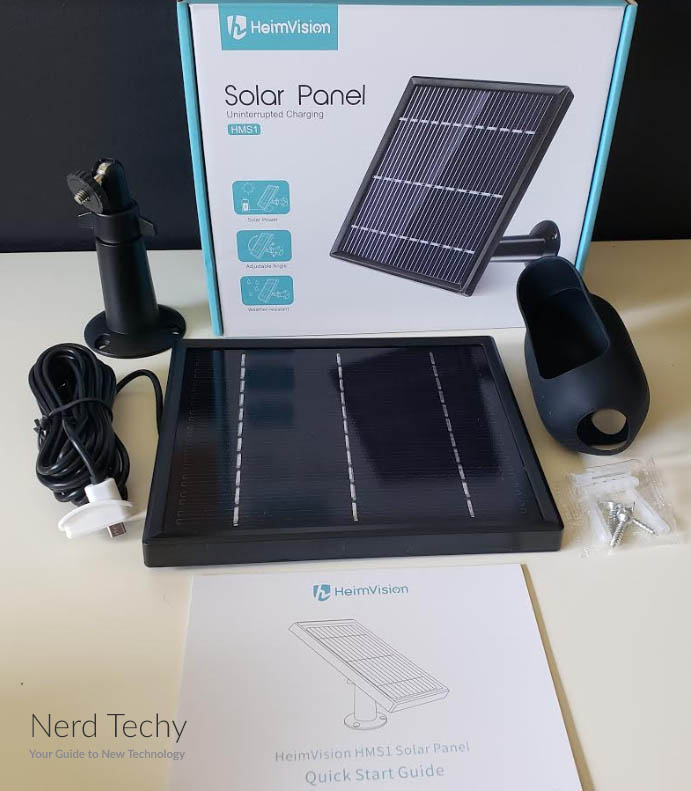 The Solar Panel:
HMS1 solar panel
Mounting bracket and screws
Silicone Camera Skin/Cover
Owner's manual
Build & Design
The HMD2 security camera has a sleek white ABS plastic case that's taller than it is wide. It measures 3.9 inches tall, 2.3 inches wide, and 2.1 inches in depth. It attaches to a 360-degree ball and socket mount that's easy to install. You have several options. The simplest is simply to use the mounting screws to permanently attach it, but this isn't always ideal. If you don't want to put any holes in your wall, you can also use the 3M adhesive mount. Make sure to thoroughly clean the area first if you're going to do this. If you skimp on preparation, the adhesive won't hold as well as it should.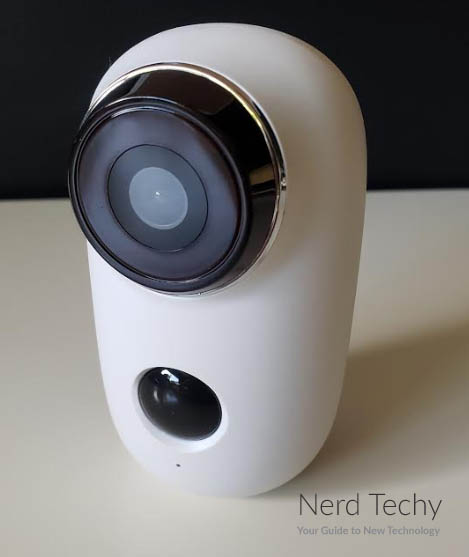 Finally, if you're attaching your mount to a metal surface, you can simply use the magnetic mount. With this many options, you can mount the HMD2 just about anywhere. No matter what you do, make sure to follow the instructions and use the rubber gasket. Otherwise, your camera will be vulnerable to water penetration.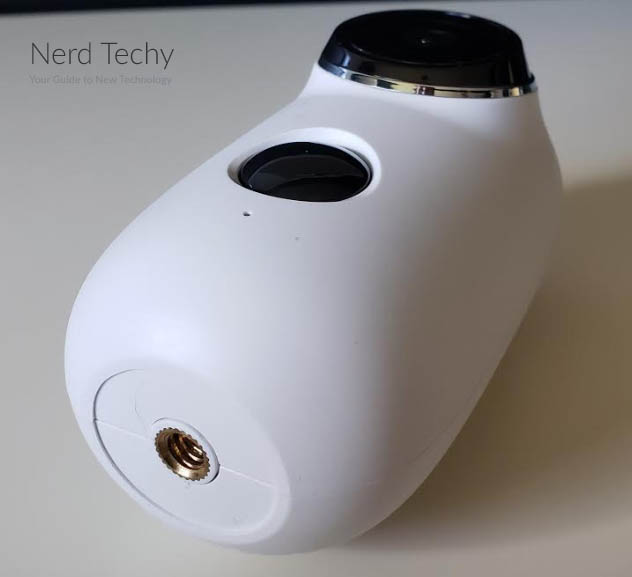 On the front of the unit, the lens is located towards the top. It protrudes ever so slightly, and is surrounded by a chrome ring that's easy on the eyes. That said, it definitely looks like a camera, which is what you want. As we said, your best bet is deterrence, and an obvious camera provides just that. Underneath the lens, there's a round back infrared sensor that activates the HMD2's motion-activation. At the very bottom, a small hole houses the camera's reset button.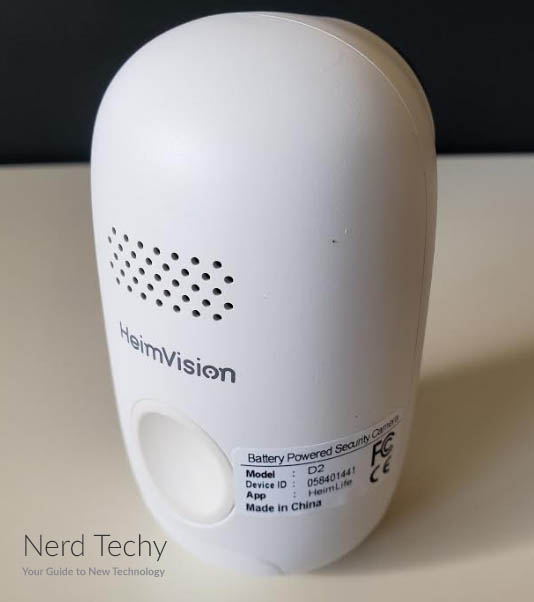 The case is very well-constructed, with an IP66 protection rating. This means it's virtually impervious to dust, and can withstand even heavy rain. On the back, there's a removable rubber plug that covers a Micro SD card slot. While no card is included, the HMD2 will accept up to a 128GB card. Make sure to insert it before the camera is turned on, though. Otherwise, the HMD2 won't recognize that it's been inserted.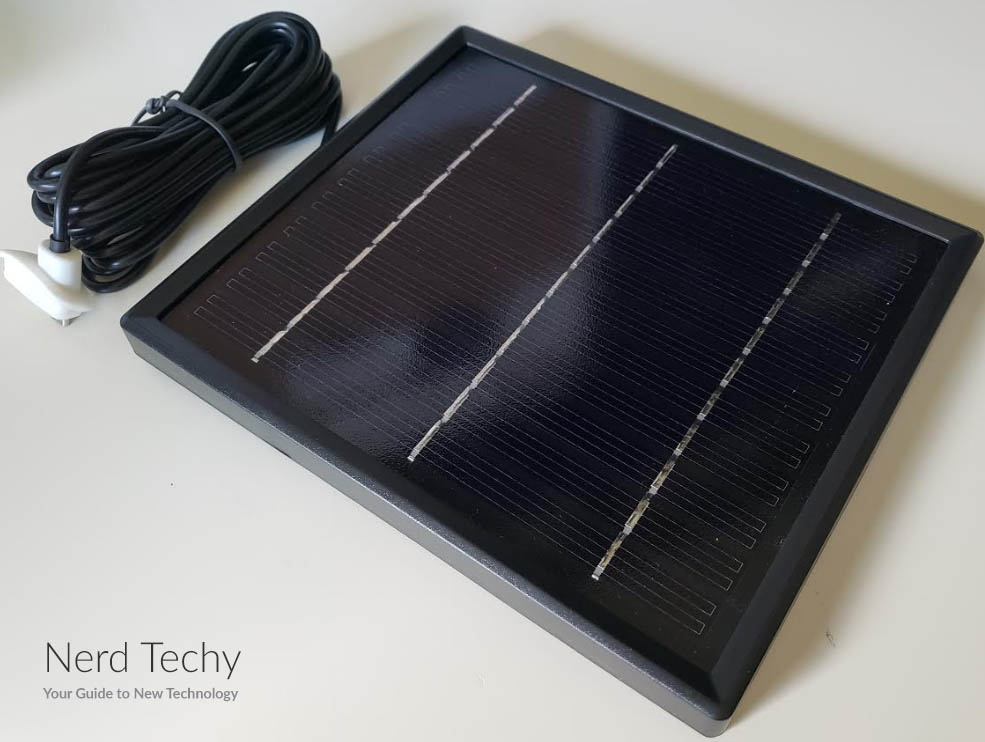 The HMS1 solar panel, which is the other half of our equation, is a square that measures 7.8 inches on each side. It's 2.5 inches thick, and comes with a 360-degree mount. However, it weighs 1.31 pounds. At that weight, it's just a bit heavy for an adhesive mount. You'll need to find somewhere to screw it into your exterior wall. To ensure a consistent charge, it's important to position the solar panel where it gets plenty of sun. Under most conditions, it will provide 3 watts of power, but if it's in the shade, it won't perform well. Thankfully, the built-in USB cable is 13 feet long. If need be, you can position it around a corner or on top of an overhang to get more sun.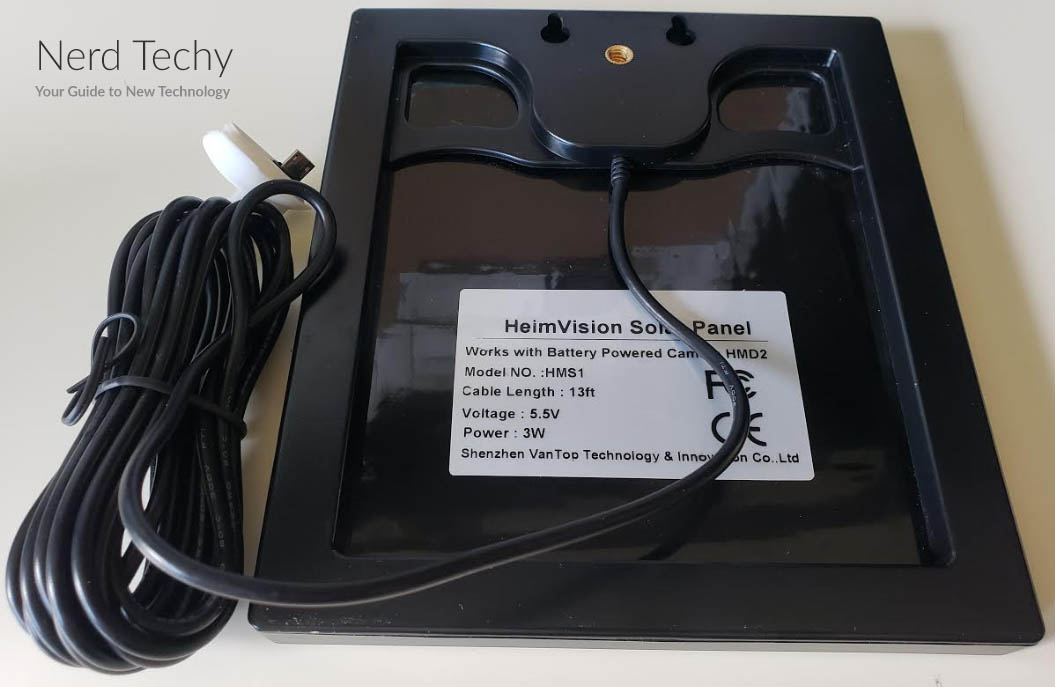 Both the camera and the solar panel come with HeimVision's 12-month manufacturer's warranty. There's also a 3-month return window. If the HMD2 or HMS1 isn't your cup of tea, you can return it within this period, no questions asked.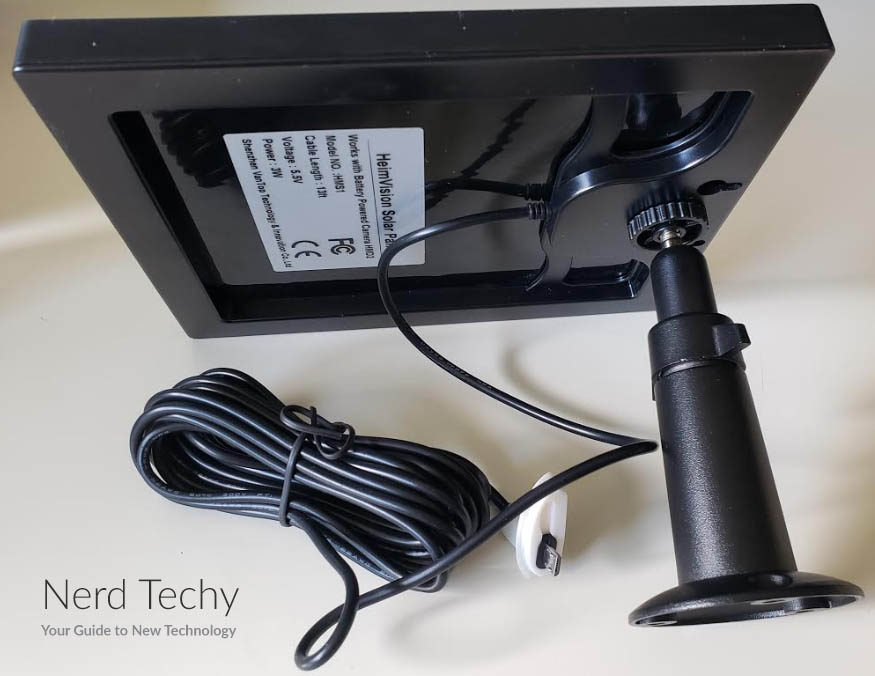 All of this being said, you may prefer a hardwired camera. After all, you won't have to worry about sweeping snow off a solar panel and orienting it properly. You'll also have fewer parts to mount. If you're looking for a quality hardwired camera, consider the Blurams Outdoor Pro. It offers good quality at a reasonable price.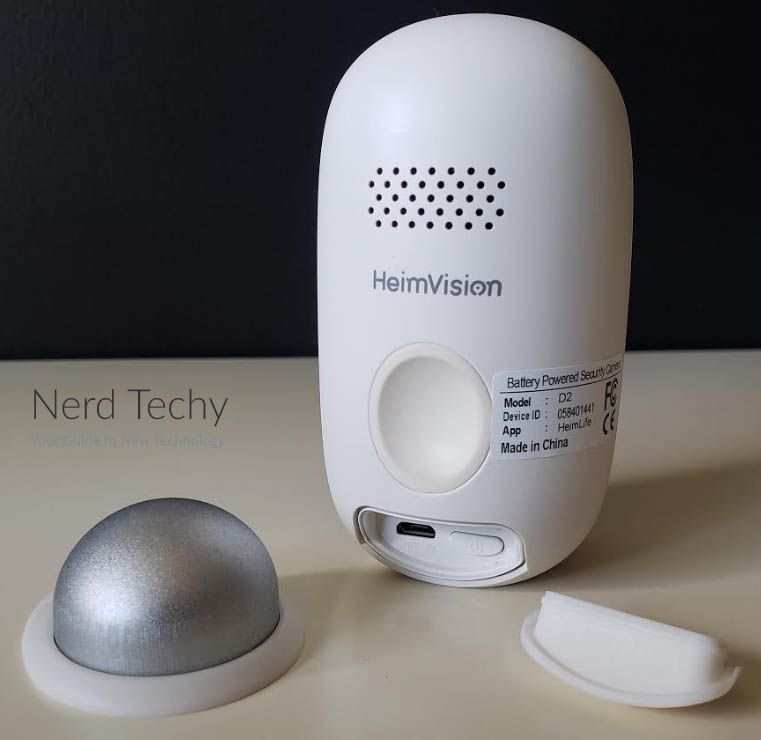 Image Quality
The HMD2 records in 1080p, which is more than good enough for what it's designed to do. You won't be able to read a license plate at the curb, but you'll easily be able to make out faces. The lens records at a 130-degree angle, which is what we'd consider a medium angle. If you want to get the best possible coverage, position it in a corner if at all possible. But even if it's on a flat wall, you'll only missing about 25 degrees on each side.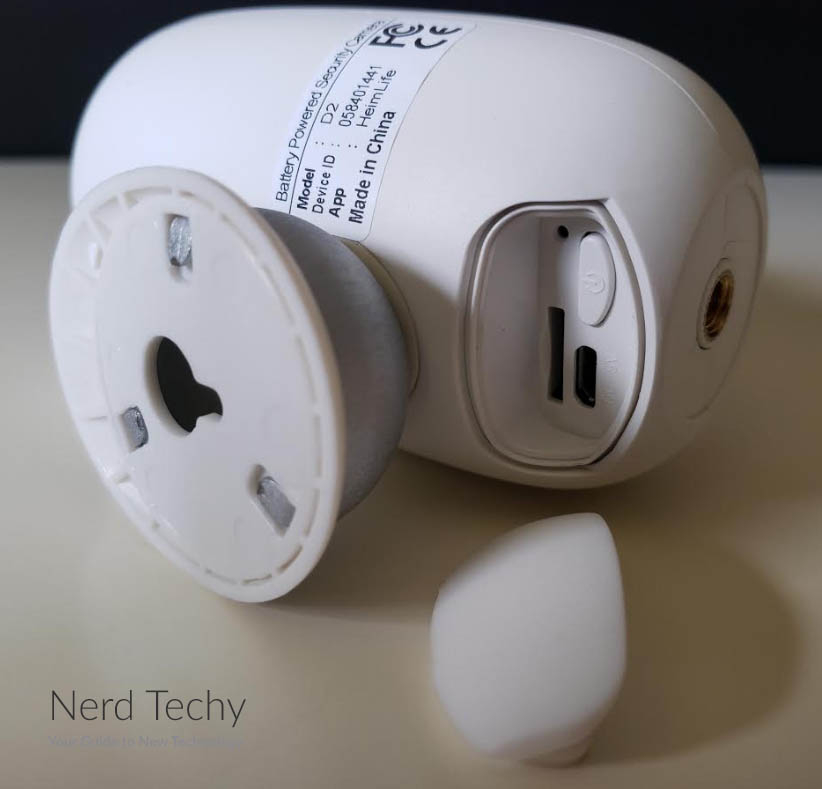 The camera will automatically switch into night vision mode when it gets dark. It doesn't have infrared LEDs, so it won't function in total pitch darkness. But moonlight, nearby streetlights, and other light sources will provide more than enough illumination for most people's purposes. Unless you live out in the country and it's a moonless night, you'll be just fine. The recording quality at night isn't fantastic. But once again it's good enough to make out faces, and that's all you need.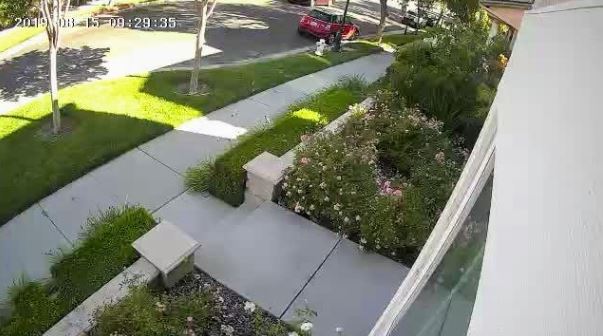 One thing we should point out is that the HMD2 doesn't record 24/7 video. There's not even an option for it. It will only start recording when the motion sensor trips it. The motion sensor also has a built-in heat sensor, so it will only activate if a living creature moves across. This is an excellent feature, since blowing leaves and wind chimes won't constantly trip your camera. That said, it will still trip for dogs, cats, and wild animals.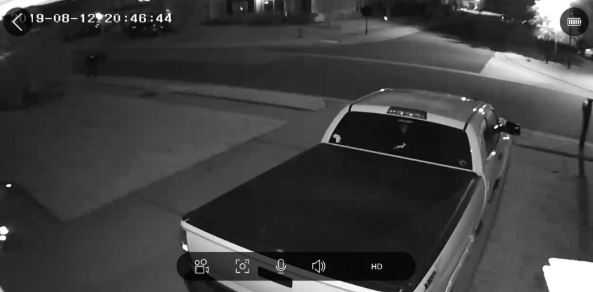 If you want 24/7 recording and even better coverage, consider a wired 4K camera system. The Defender 4K is an excellent choice. This kit contains four 4K wired cameras, along with a central control hub.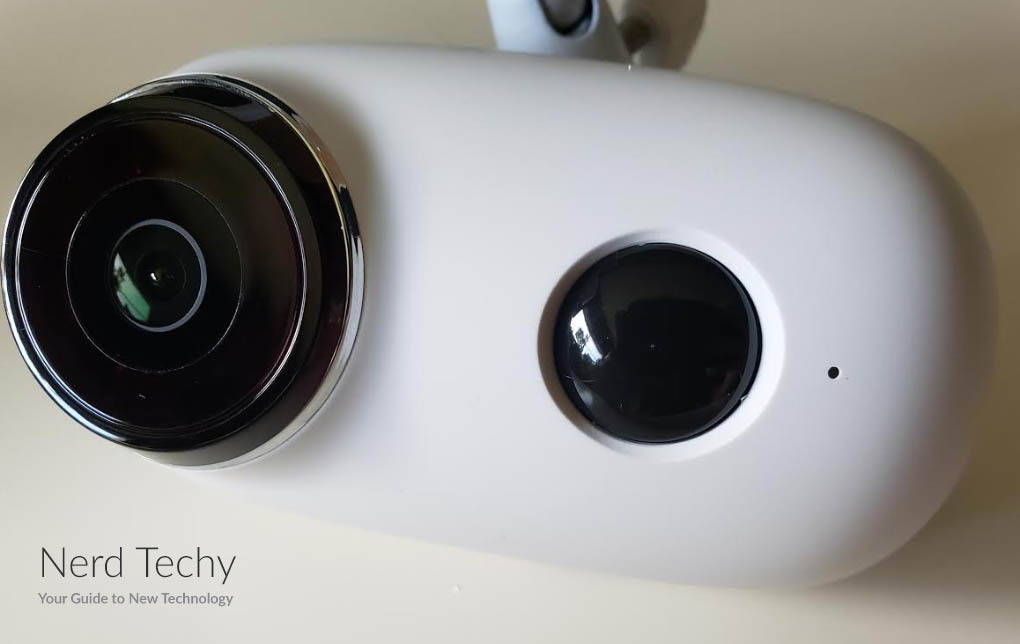 Connectivity
We've already mentioned that the HMD2 can accept an SD card. However, this is purely optional, and it's primarily used for backup. The primary way of accessing your video is through the HeimLife app, which is free for download. Simply connect to your camera through your home's WiFi network, and you'll be ready to go. Through the app, you can review recordings, delete videos, and even adjust your camera's settings. There's no wired connection option, though. The HMD2 is purely wireless.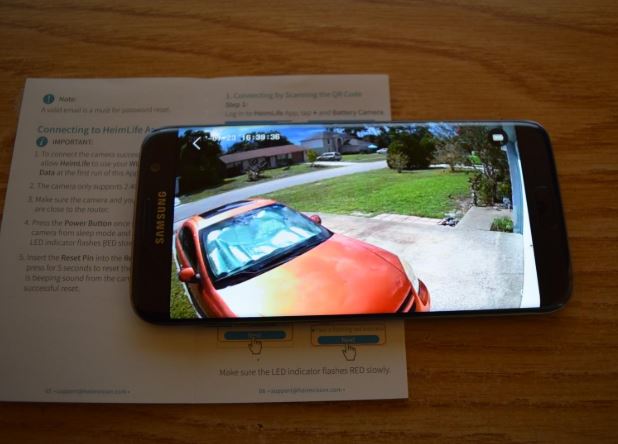 If you like the freedom of a WiFi camera, but don't want to mess around with solar power, no worries. A hardwired camera is a great choice. The Defender Guard is one such option. It's a 2K camera that wires directly into your home's power system.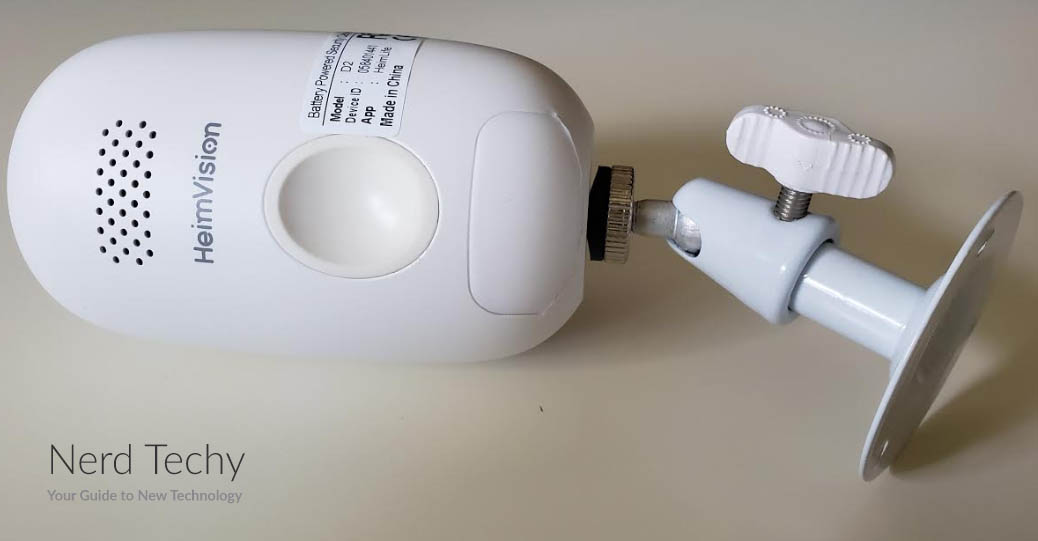 Extra Features
The HeimLife app also comes with access to HeimVision's cloud service. The HMD2 comes with a free subscription for the first month, after which you'll be charged a small monthly fee. Given the lack of other storage options, this is more or less mandatory. However, you get unlimited storage, which means you won't need to worry about running out of space.
The HeimLife app also offers optional push alerts. These will allow you to instantly review footage, so you'll never get caught by surprise. You can turn alerts on and off, which is a useful feature if you're in a meeting or watching a movie. Through the app, you can also view your camera's feed at any time. As we mentioned, 24/7 recording isn't an option. But it's nice to be able to pull up your camera feed as desired.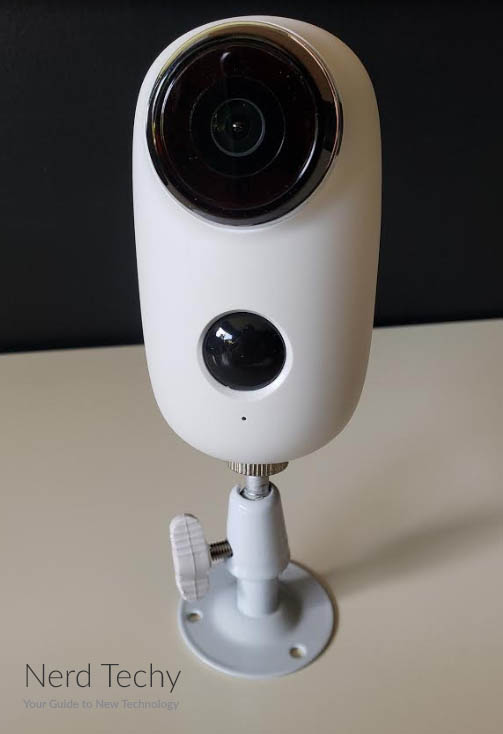 Final Verdict
The HMD2 and HMS1 make an excellent pair. The 3-watt solar panel provides just enough juice to keep your camera running, even if it's activated frequently. And the 13-foot USB cable is long enough to give you a wide variety of mounting options. The camera is also very well designed. We appreciated the IP66 rating, which keeps the camera safe under almost all conditions. A lot of exterior cameras have lower IP ratings, which means they can potentially fail in a heavy storm.
All in all, the HMD2 has a lot to offer. While the cloud storage costs a fee, this is to be expected. The app is intuitive and easy to use, and the intelligent motion sensing is some of the best in the business. If you're tired of your camera being tripped by inanimate options, you'll love this feature. The only thing we didn't like was the lack of 24/7 recording. Not everybody needs it, but it would have been nice to have the option.
Meet Derek, "TechGuru," a 34-year-old technology enthusiast with a deep passion for tech innovations. With extensive experience, he specializes in gaming hardware and software, and has expertise in gadgets, custom PCs, and audio.
Besides writing about tech and reviewing new products, Derek enjoys traveling, hiking, and photography. Committed to keeping up with the latest industry trends, he aims to guide readers in making informed tech decisions.