It has become increasingly important to have security for your home, whether that is in the form of an alarm system, a camera grid, or physical barriers. Though ideally you would have all three, you do have to start somewhere and a camera has proven to be a significant deterrence from burglary as a thief is much more likely to target a home with a low risk of being caught than one that the risk is increased.
To put it in perspective, around 3.7 million homes were burglarized per year on average from 2003 to 2007. Though for a variety of reasons, one being the increased prevalence of surveillance equipment and alarm systems, in more recent years those numbers have been drastically decreasing.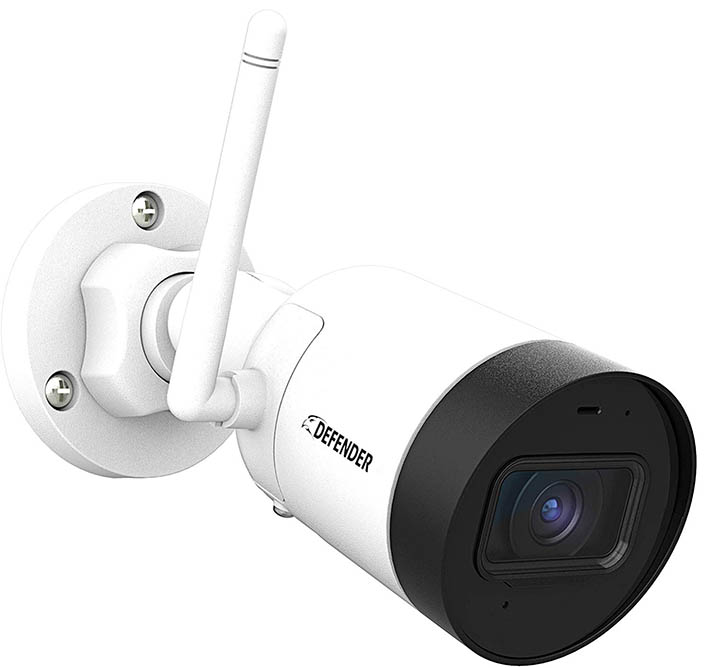 Despite the decrease we are still averaging around 2.5 million burglaries a year or around one every 13 seconds, and police only solve approximately 13% of those crimes due to a lack of witnesses or physical evidence.
Fortunately, the majority of these burglaries occur during the day between 6am and 6pm when people are more likely to be either at work or running various errands. This decreases the likelihood that the burglary becomes a violent robbery but is still devastating for the individuals involved.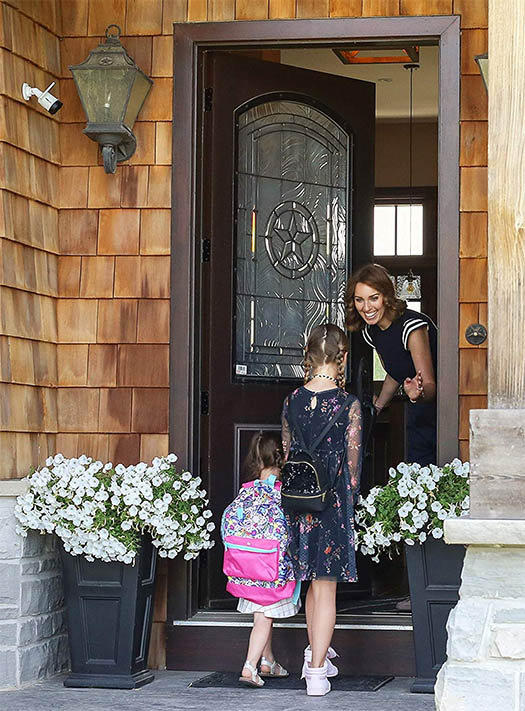 The likelihood of the police retrieving your property or catching the burglar drastically increases when there is physical evidence of the crime via security camera footage. Because criminals are aware of that fact they target homes without security, causing homes without any security system to be 3 times more likely to be burglarized. What makes this even crazier is that these are only the statistics in the United States! Worldwide the numbers get far more frightening.
Being a victim is doubly impactful because not only are you losing your property which cost you time and money to get, with an estimated $3.4 billion dollars in property loss in 2017; But you may also be impacted emotionally and psychologically to the point of feeling unsafe in your own home. All that said, it is very important that you seriously consider getting some sort of security system in place for your home. To help you do exactly that, we are here to discuss the Defender Guard 2k resolution Wi-Fi IP camera by Defender USA.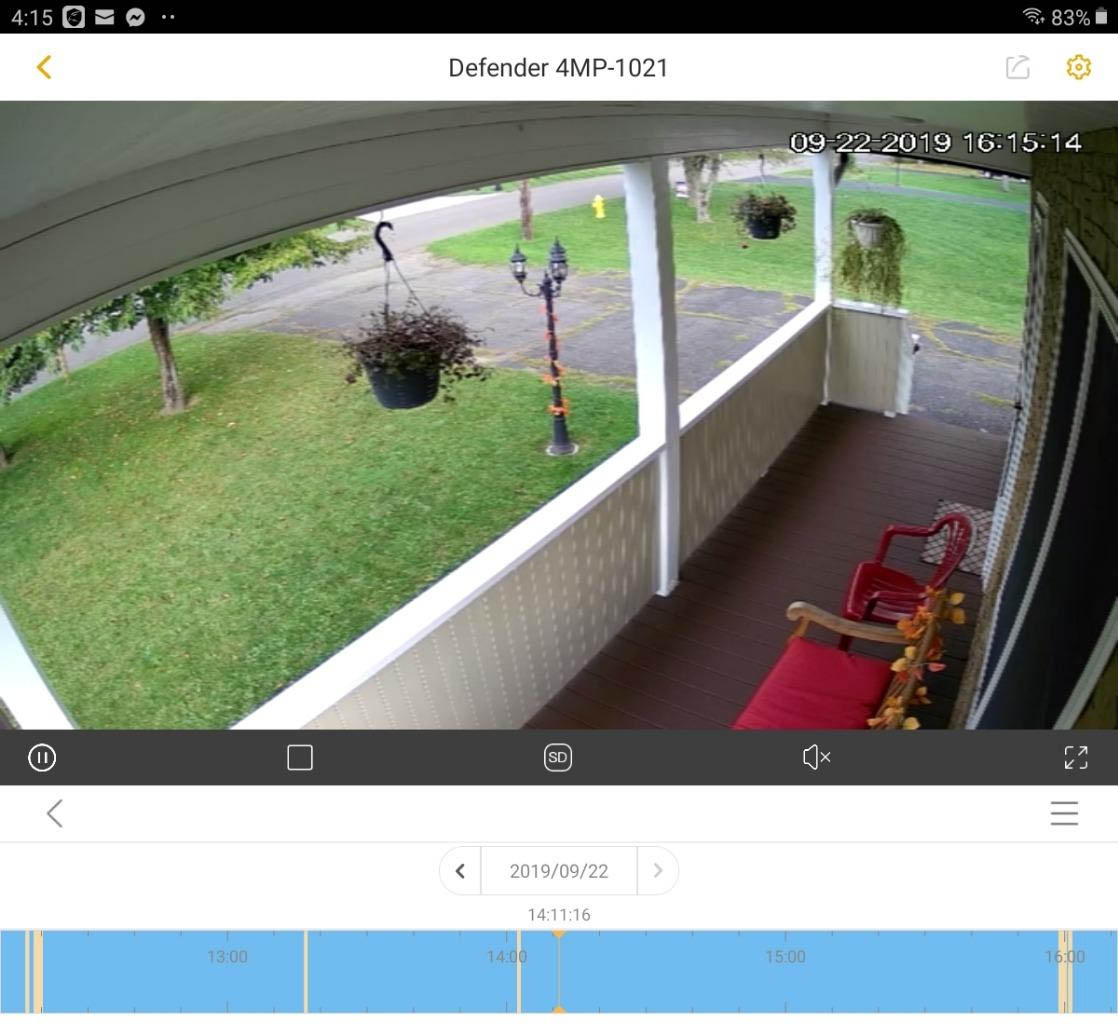 Build & Design
The Defender Guard is what's known as a 'bullet camera' because of the cylindrical shape as opposed to a dome camera. It is rated at an IP67 weather resistance in order to remain operational regardless of any attempt by mother nature to break through your security system. The Defender Gard was designed to be easy to install requiring only three camera mounting screws that are included in the box.
The camera is powered by a 12V power adapter with a 10 foot cable though it does come with a 25 feet extension cable. The one power cable is all you need to plug into the camera unless you opt to go with the ethernet connection instead of the Wi-Fi setup. The Defender Guard is also tamper resistant with its durable design, and the cabling is hidden. Though dealing with cabling is often a turn off for many people and if that is the case for you then check out the Reolink Go.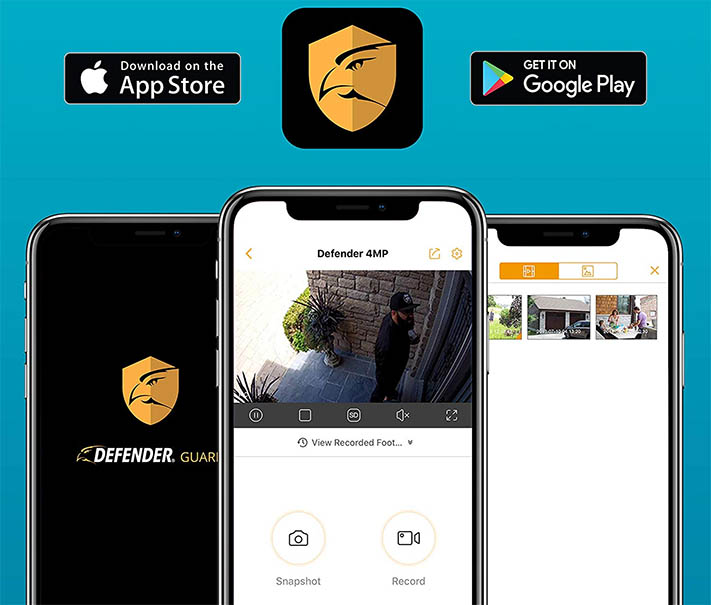 Inside of the camera there is an SD card slot where you have the preinstalled 16GB SD card, or you can expand it to 128GB so that you have physical recordings on the camera. Should your SD card be taken you can rest assured knowing that your footage is secured with 128-bit encryption. The camera also has an IR LED for viewing at night and an IR cut filter.
This lets the camera have a night vision range of up to 30 meters (100 feet) which should be adequate for most people's property. If however this range is not adequate or you simply want enhanced night vision, the Zetta ZA22 IR security camera illuminator is an amazing add-on for any IR camera.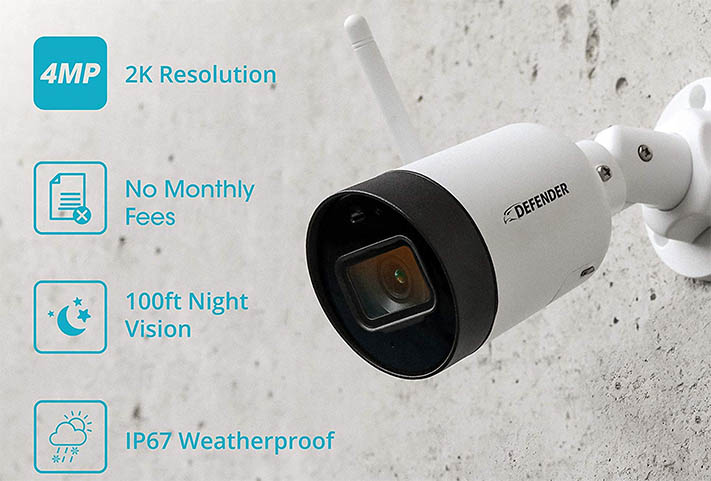 Connectivity
The camera connects via 2.4 GHz Wi-Fi and is not compatible with 5 Ghz. Should you choose to do so you can actually set up the ethernet cable run to plug directly into your router. Once you set up the mobile app you can scan the QR code on the camera and view the setup documentation for both wired and wireless connections.
Though you are not likely to deal with any high tech thefts you do have the option of connecting both wirelessly to your Wi-Fi and via ethernet should your Wi-Fi drop or get jammed for any reason.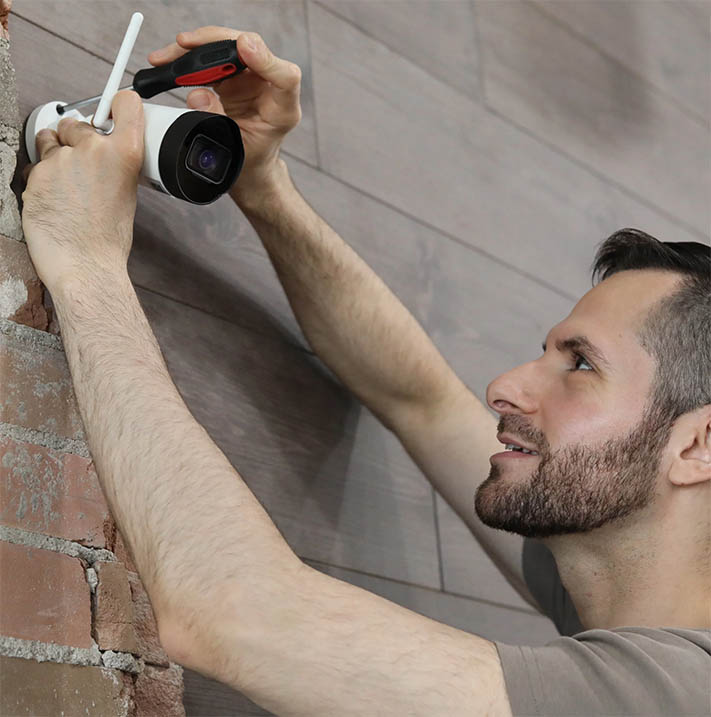 Camera Quality
Before we jump into the quality itself we must discuss the viewing angle. The Defender Guard has a 123-degree wide angle view, which will blow you away when you see how much space this single camera covers. With the ClearVu 4 Megapixel (2k) resolution camera you get a quality that far exceeds the hoard of 1080p cameras on the market. There is also a 16x zoom capability should you wish to narrow your monitoring to a specific region.
With the 2.8mm camera lens you get 2560*1440 effective pixels for that 2k camera quality. If for some reason you just desperately want even more quality than this 2k camera can offer, you can jump to the Defender 4k (8MP) Wired security camera. This way you can stick with the supreme quality customer service that Defender USA offers while satiating your desire for 4k video.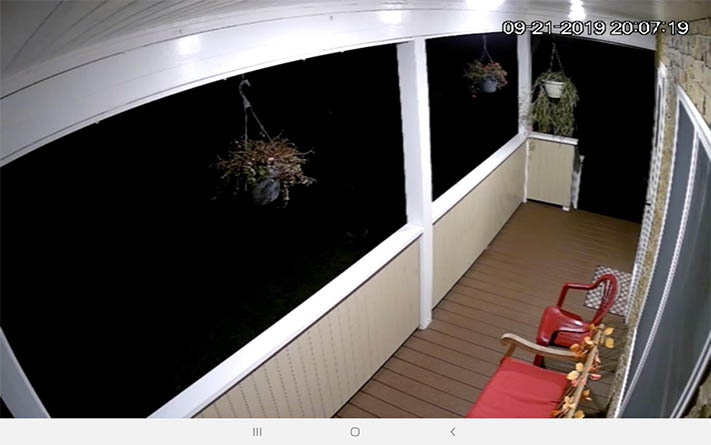 Noteworthy Features
An amazing additional feature here is the built-in microphone. When paired with the mobile app it enables you to not only remote into your camera and see your home, but also hear what is happening in the surrounding area. Should any verbal altercation take place you will have the footage and audio so that you can provide an accurate record to law enforcement.
With the mobile app you are able to set up motion detection or scheduled recording times so that you have the flexibility to suit whatever need you have. One feature everyone will love is the ability to set up notifications that alert you immediately should they be triggered. You can also set up activity regions in order to avoid notifications for passing cars or a tree blowing in the wind.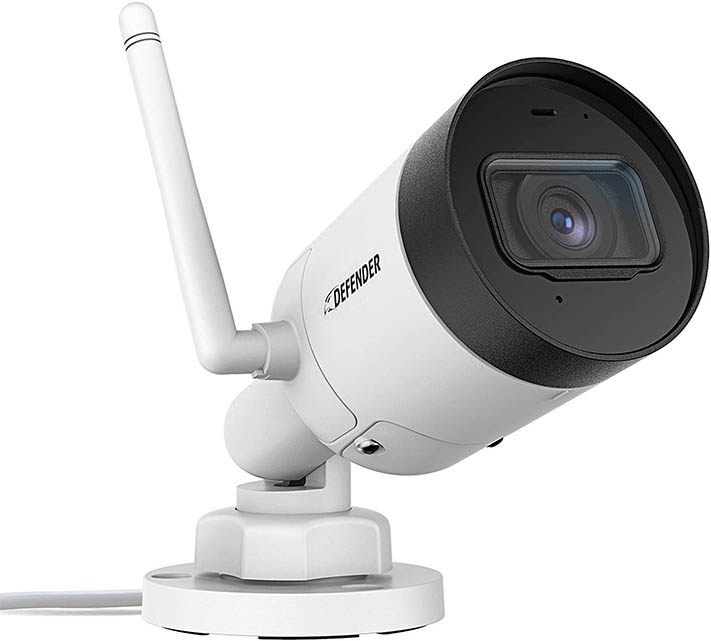 Aside from the availability of notifications and motion detection you also have the option for continuous recording. For this we recommend you get a UHD compatible high-speed SD card for the local storage.
The mobile app also allows you to save and share video with the click of a button which is incredibly convenient should you need to share your footage with law enforcement or just want to upload a funny moment you captured to the internet. On top of everything else the Defender Guard comes with a 2 year warranty, free shipping should you need to replace the camera, and a 30 day money back guarantee so that you have ample time to set up and test the camera before deciding to keep it or not.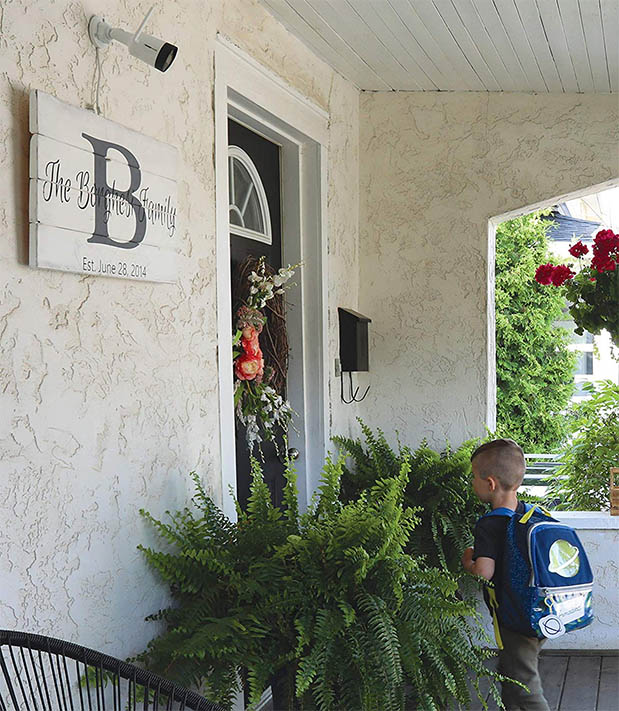 Beyond the product – STAY SAFE
Because this is a product that is specifically related to your safety and the security of your home, we wanted to go a bit outside the regular boundaries of a technology review. Here we are going to make a few suggestions that are common deterrents for criminals from breaking into your home.
None of the recommendations here are a guarantee that you will not become a victim of a burglar however each of them will help lower the probability of that happening.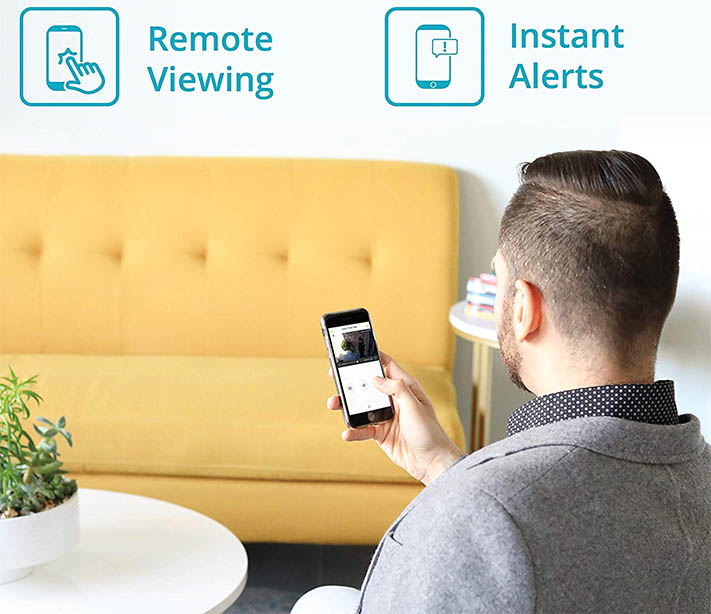 First and foremost, you should understand now that it is important to have a camera system installed on your house as this makes your home a much less appealing target for a burglar. An alarm system goes a long way to deter criminals however even just having the signs and stickers installed is better than nothing.
Setting up timers on your television and lights for when you are away from your home will make anyone scoping your house as a potential target think someone is home. Having a large dog will often make a potential thief think twice about the trouble it would be to break into your home. However, if you do not have a dog you should at least put up a "Beware of Dog" sign.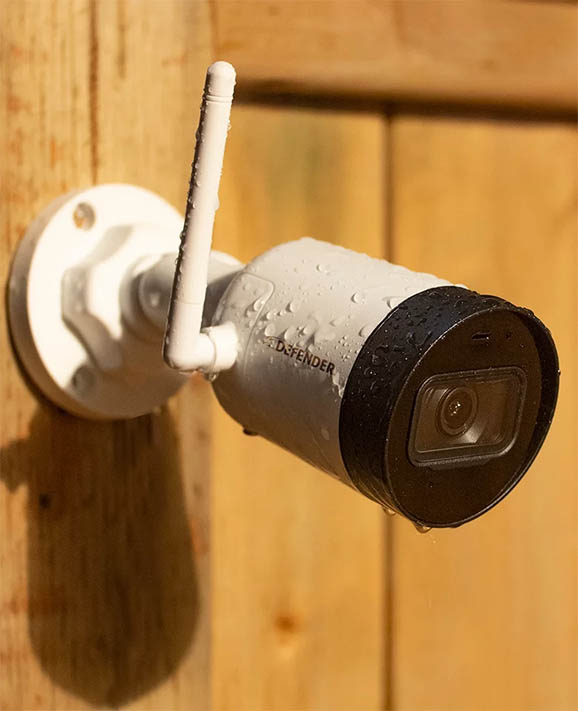 Also having indoor cameras facing the entry can help with catching a criminal should they decide to rob you regardless of the other precautions you took, for this we recommend checking out the Kasa Spot indoor WiFi security cameras. You should also consider keeping a list of your valuables so that in the event of a burglary you can provide a list of items that are missing to the police and to your insurance. You should also confirm with your home insurance to identify which items are covered.
All that said and done you should now see the importance of having a security camera at the bare minimum in order to protect your home and yourself. As far as cameras go Defender USA makes some of the most convenient and reliable security cameras on the market and the Defender Guard 4MP 2K IP Wi-Fi Camera is a top notch camera that you can rely on in a time of need.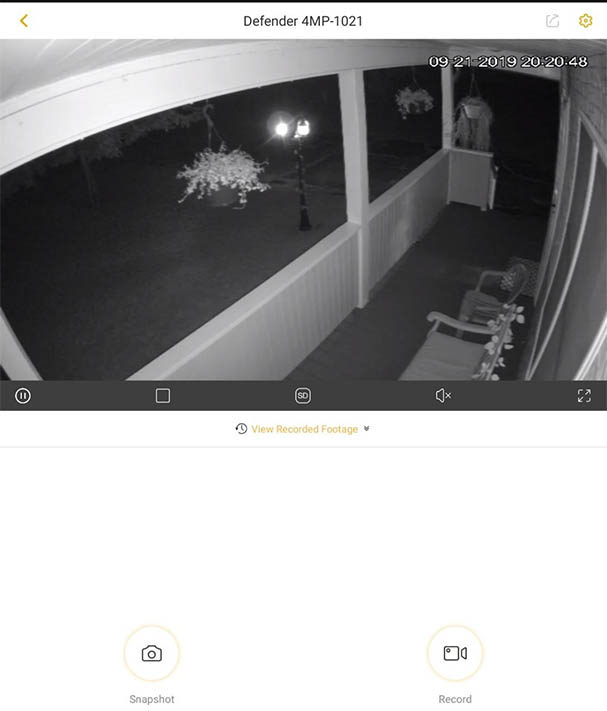 The reviews on this camera speak for themselves and this camera has an overwhelmingly large number of positive reviews, so don't just take our word for it, go check the reviews and see for yourself. At the end of the day, if you do not have a camera installed on your home you should pick one up today and take your security seriously.
Meet Derek, "TechGuru," a 34-year-old technology enthusiast with a deep passion for tech innovations. With extensive experience, he specializes in gaming hardware and software, and has expertise in gadgets, custom PCs, and audio.
Besides writing about tech and reviewing new products, Derek enjoys traveling, hiking, and photography. Committed to keeping up with the latest industry trends, he aims to guide readers in making informed tech decisions.