With the bewildering number of wireless earbuds on today's market, it can be tough to make the right decision. How did we get to a place where there are literally thousands of wireless earbud options? The answer is that good wireless audio is a relatively new technology. True Wireless Stereo has only been around since just before the iPhone 7 came out. With the success of that platform and Apple's AirPods, other manufacturers jumped on the bandwagon. This doesn't just mean a bunch of new products; it also means new manufacturers. No wonder it can be so tough to find a good pair of buds!
Today, we'll try to simplify things. We're about to review two popular over-the-ear wireless earbuds, and see how they compare. First, we'll be looking at the HolyHigh Wireless Earbuds. These buds are designed for casual, everyday listening, but are also surprisingly durable. Second, we'll examine the Treblab X3 Pro Wireless Earbuds. These earbuds are designed for exceptional battery life and minimum latency. Which pair is the best? To find out, we'll have to take a look at all of their features, benefits, and even their drawbacks. Once that's done, we'll render our final verdict. Let's begin!
Note: At no extra cost to you, we may earn a commission for purchases using our links. Learn more.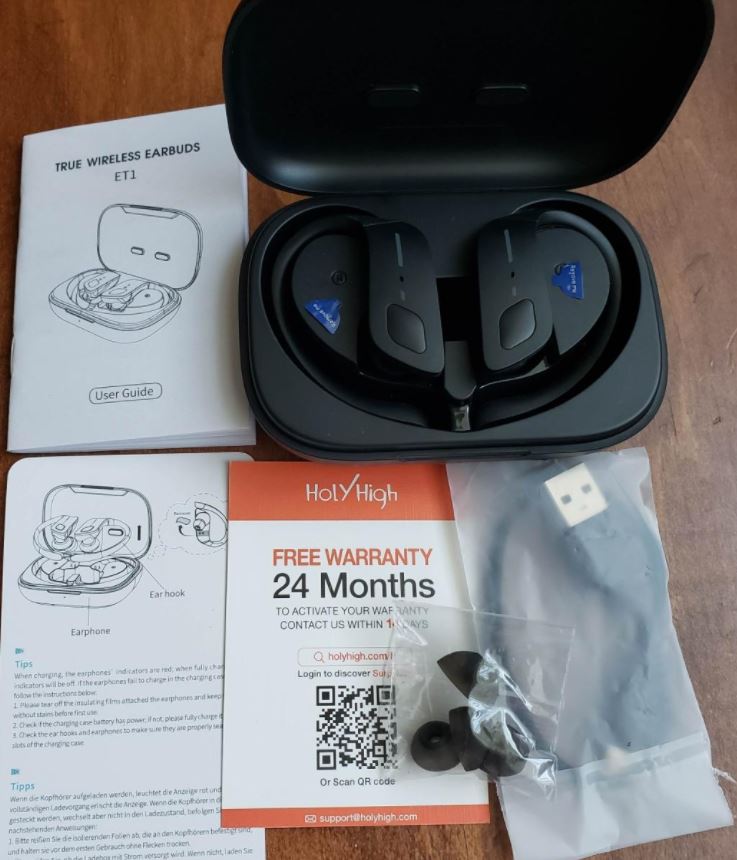 HolyHigh Wireless Earbuds
The HolyHigh Wireless Earbuds have an ear hook design, with large plastic hooks to hold them in place. These hooks are slightly flexible to accommodate different ear shapes, but only to a certain extent. This is a great thing for anyone with an active lifestyle, since it keeps you from losing your buds. There are three sets of ear tips included in the kit, in three different sizes. These aren't needed for security, since the ear hooks hold the buds in place. However, a good fit can help block out outside noise. Take some time to get a snug fit, and you'll be glad you did. Alternatively, you can keep a looser fit for comfort and situational awareness.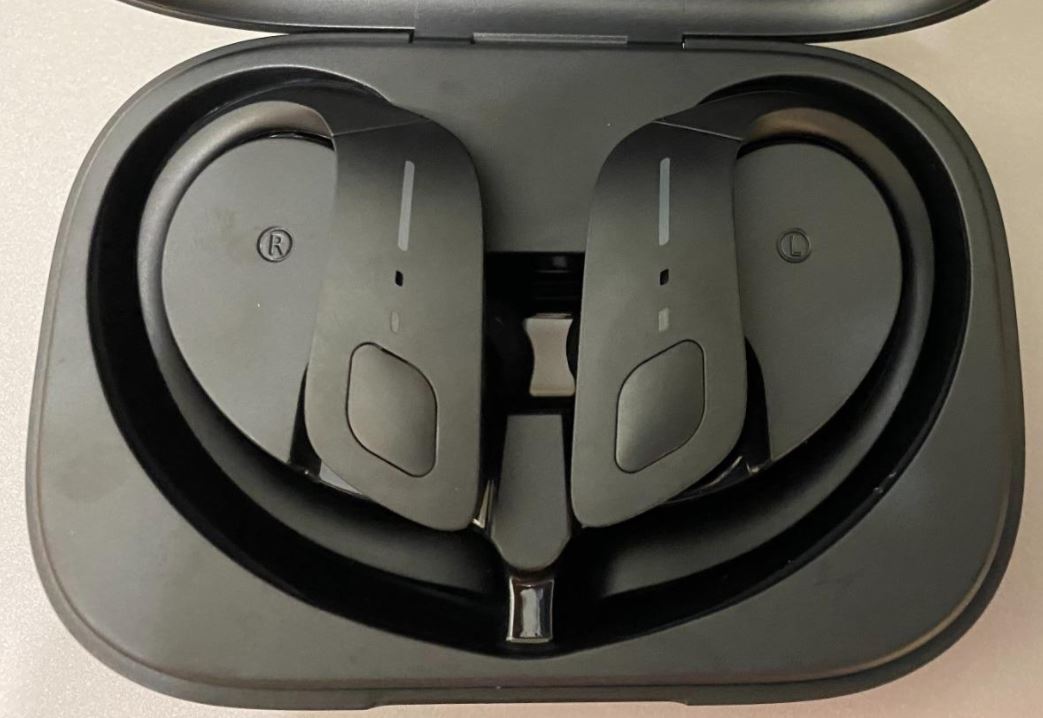 The HolyHigh earbud housing is available in three different colors: black, white, or pink. The white and pink options have a playful vibe, a far cry from the staid, formal look of most earbuds. All three options have the same control scheme, with a button on the outside of each bud. The buttons are physical, not soft touch, so they require a small amount of pressure to actuate. That said, you don't have to press absurdly hard, and the tactile feedback was a nice change.
These earbuds have a water resistance rating of IPX7. This means they're rated for full submersion at at least one meter for at least 30 minutes. We wouldn't tempt fate by taking them swimming or anything like that. But if you want to wear your earbuds in the shower, you're good to go.
Like most wireless earbuds, the HolyHigh buds come with a charging case. The case has a clamshell-style lid, which is spring-loaded to stay shut unless it's intentionally opened. It's constructed from matte plastic, with a finish that matches whatever color buds you bought. On the front, you'll find a small cutout for lifting the lid with your thumb or forefinger.
Underneath, there's a single LED that illuminates when the case is plugged in. Keep in mind that because of the ear hooks, these earbuds have a wide profile. As a result, the case is a bit big, and you may want to carry it in a bag instead of in your pocket.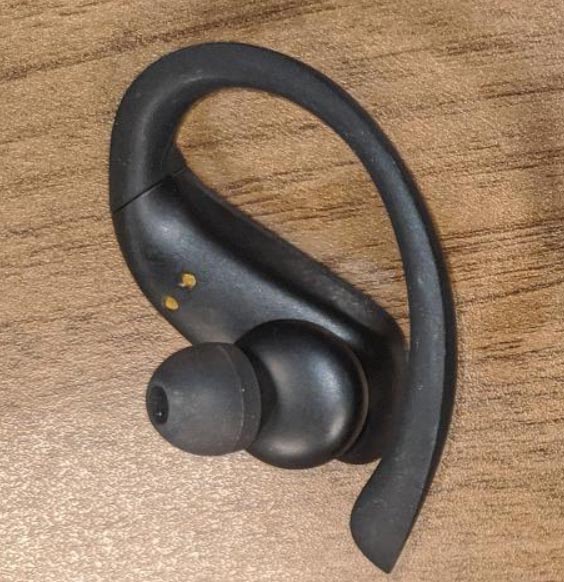 Battery and Connectivity
Each HolyHigh wireless earbud has an internal battery that supports five hours of playtime. This is a manufacturer's rating, which assumes you're listening at about half volume. If you prefer much louder volumes, you can expect proportionately shorter battery life. Regardless, you've got more than enough juice for most purposes, and the buds will fully charge in about 90 minutes.
The charging case carries 600mAh of electricity, enough to recharge both earbuds six full times. As a result, you have a total battery life of up to 35 hours. The case will also recharge in about 90 minutes when it's plugged into an appropriate USB port. Plug in once a week, and you'll have more playtime than you know what to do with.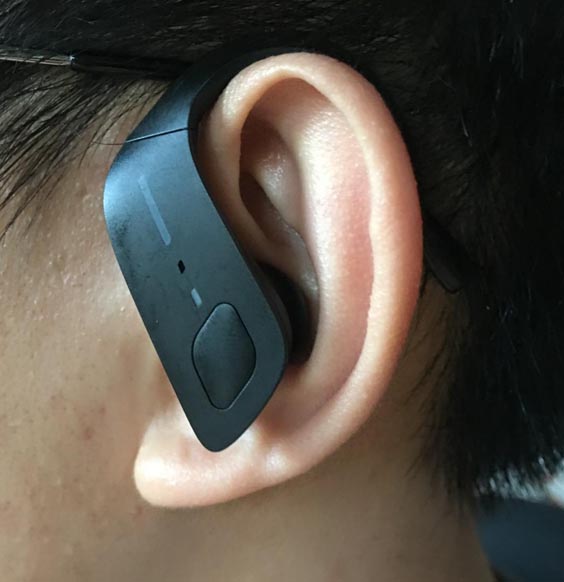 The HolyHigh Wireless Earbuds connect via Bluetooth 5.0. This is a newer version of Bluetooth, which replaced the older Bluetooth 4.2 protocol. Bluetooth 5.0 supports higher-bitrate audio, lower latency, and a more stable connection. You can expect fewer dropped calls than you'd get from older earbuds. Moreover, the HolyHigh earbuds can connect in either stereo or mono mode. Stereo mode will be what you use for music, but mono mode is great for hands-free calling. It's also useful if you're walking at night, or in another situation where you want to hear your surroundings.
Sound Quality
The HolyHigh Wireless Earbuds offer reasonably good audio quality across the spectrum. The first thing you'll notice is that there's a wide soundstage. In everyday terms, this means that there's plenty of space in the mix between different instruments. The wide soundstage comes along with a flat, even EQ. All frequencies are present, from the bass to the highs. And because of the wide soundstage, the mids don't get crowded or muddy, even in a busy mix. This is particularly noticeable in vocal-heavy genres, where middle frequencies are essential.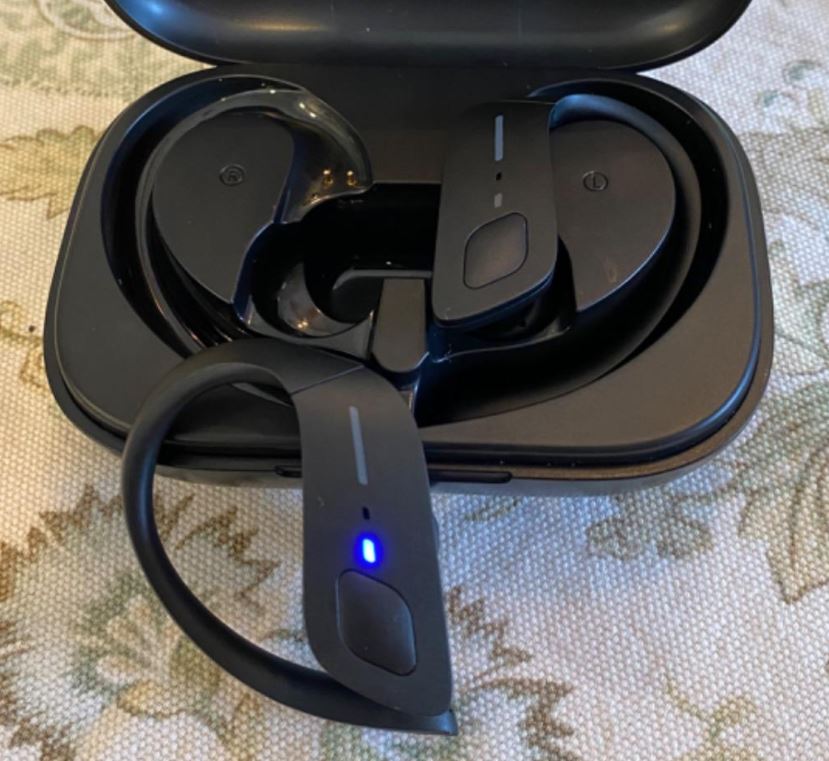 With all of that being said, you might be disappointed if you were looking for powerful bass. This is common on earbuds, particularly if you're not willing to spend a small fortune. In general, you'll get much better bass quality from a set of full-sized, over-the-ear headphones.
Call quality on the HolyHigh buds is reasonable. There's no noise cancellation software, but the mics are pretty clear as things stand. You might have trouble in a noisy environment or on a windy day. But for the most part, you won't have any issues with hands-free calling.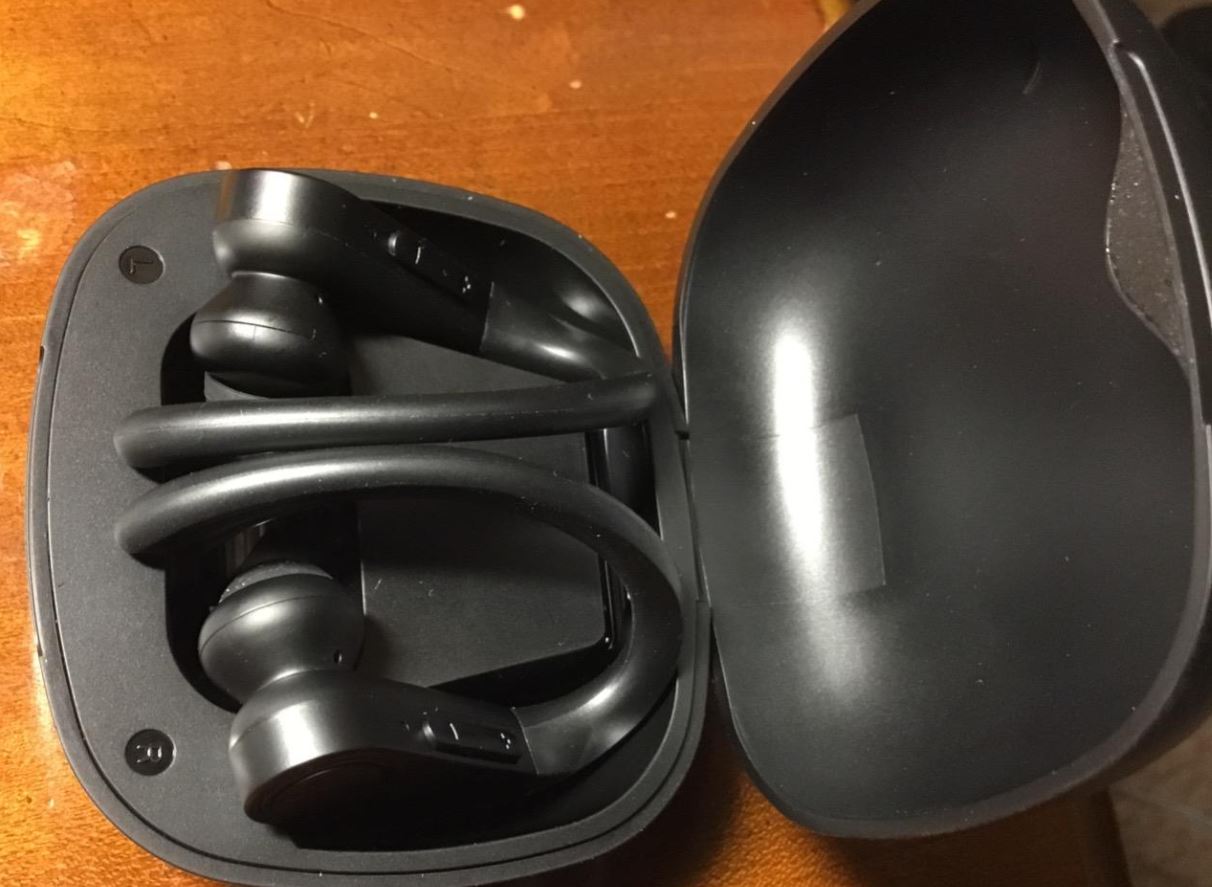 Treblab X3 Pro Wireless Earbuds
The Treblab X3 Pro Wireless Earbuds have a similar ear hook-style design to the HolyHigh buds. This comes with the same attendant costs and benefits. On the one hand, the fit is very secure, and is virtually impossible to lose. On the other hand, it can be uncomfortable if you have sensitive ears. IN that case, you might prefer a set of Treblab in-ear earbuds instead. Also like the HolyHigh buds, the X3 Pro kit includes three different sets of ear tips.
The X3 Pro buds come with a submersion-proof IPX7 water-resistance rating, as well as easy-to-use control buttons. With two buttons on each earbud, you get more controls, including access to your voice assistant.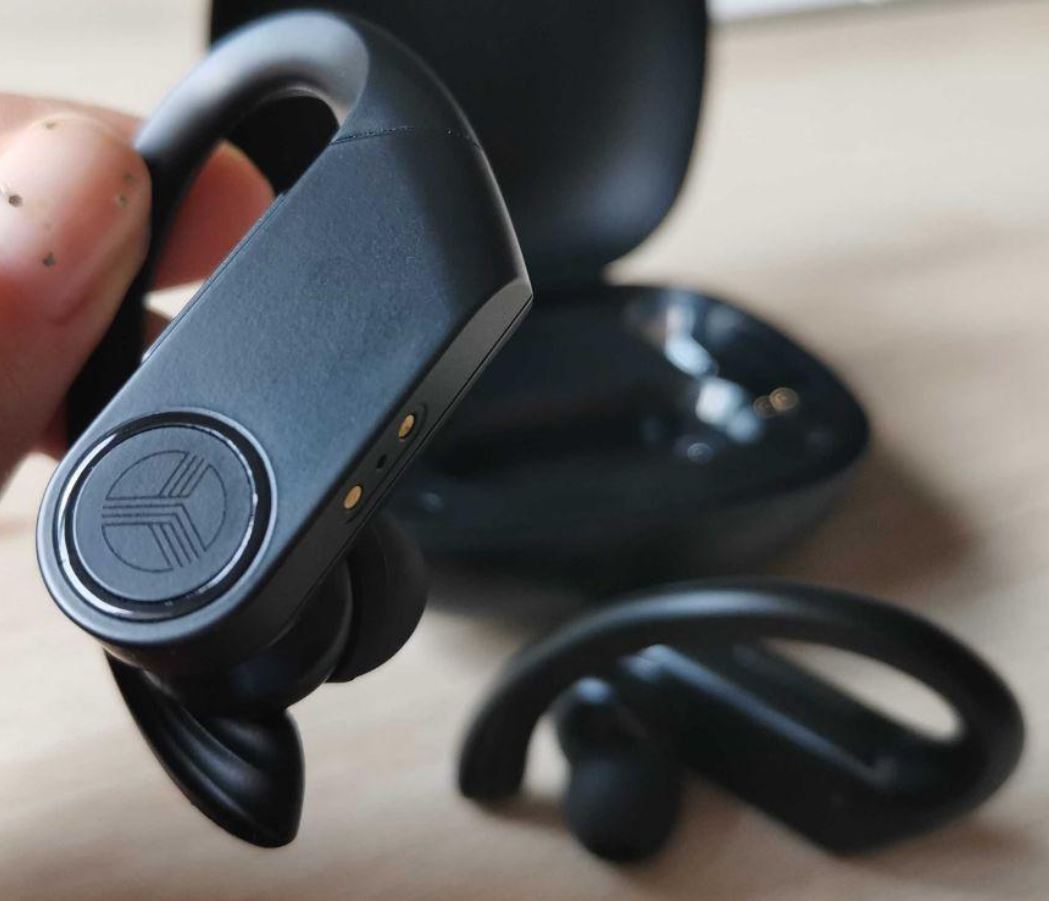 The case has a clamshell-style design, with an understated matte black shell that matches the earbuds. Under the lip, you'll see a row of four LED lights. These let you know the current battery status, and they light up when earbuds are inserted. Otherwise, they remain powered off to save power. The back of the case has a small USB Type-C port for charging, and a charging cord is included in the package.
Battery and Connectivity
Perhaps the X3 Pro's best feature is its impressive battery life. Each earbud will work for up to nine hours on a single charge. Even at maximum volume, you're still looking at industry-leading performance. Not only that, but the charging case carries enough juice for four additional charges. This extends the overall battery life to up to 45 hours. You can literally listen to music all weekend, even while you sleep. That said, charging time is a bit longer to support these large batteries. Fully charging either the earbuds or the case takes about two hours.
The X3 Pro uses the same Bluetooth 5.0 protocol to connect to your phone or MP3 player. However, it only supports stereo mode. You can't pair a single earbud individually.
Sound Quality
For the most part, the X3 Pro earbuds offer good audio quality for the price. Like the HolyHigh buds, they have a wide soundstage with good separation between the instruments. They also have a flat EQ with good frequency response across the spectrum. That said, they have one major downside: at higher volumes, the bass starts to rattle. This is only an issue when you're above about 80 to 85 percent volume. But if you like super-punchy bass, it's going to be an issue.
On the upside, at moderate volumes, the X3 Pro buds are ideal for gaming or watching movies. They boast an internal Qualcomm aptX Low Latency chipset. This chipset reduces latency to near zero, so audio and video are in perfect sync for games or videos.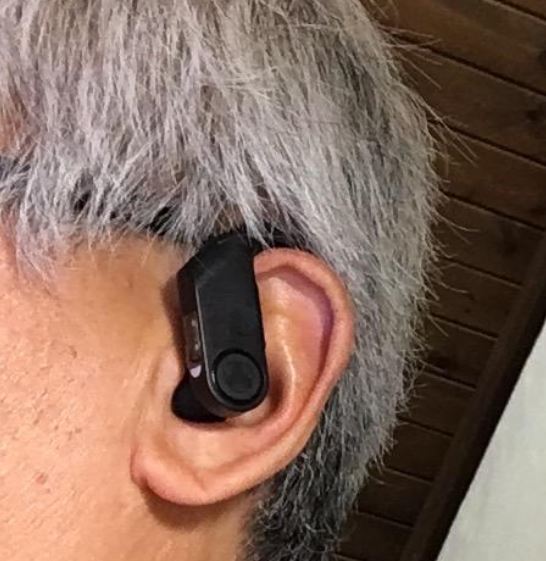 For hands-free calling, the X3 Pro earbuds also have a set of CVC 8.0 mics. These mics are designed to filter out background noise while you're on the phone. Specifically, they're designed to make it easier for the other person to hear you. You'll be able to have conversations even on a windy day or in a crowded airport terminal. Of course, how well you hear the other person will depend entirely on their microphone.
Final Verdict
Which of these earbuds is the best? As is often the case, it depends on what you're looking for. In terms of fit and comfort, we'll call it a draw. There are a few cosmetic differences, such as the HolyHigh buds' three color options. But for the most part, they fit the same, and there are no major differences in the design.
That said, they're better suited for different purposes. The HolyHigh Wireless Earbuds are the best choice for everyday music listening. The flat EQ provides good quality for most genres, and even at very high volumes. The IPX7 water-resistance is also a nice touch for anyone who wants to listen in the shower.
The Treblab X3 Pro Wireless Earbuds, on the other hand, tend to rattle a bit at max volume. But even at about 80 percent, they sound great. If that's loud enough for you, you can take advantage of extra low latency for gaming or watching movies. You can also enjoy exceptional battery life, with up to 45 hours of performance on a single charge.
Please consider sharing:
Note: At no extra cost to you, we may earn a commission for purchases using our links. Learn more.