iVanky Classic
Pros
Supports dual 4K monitors.
Provides 5 Gbps of data transfer.
Universal plug-and-play compatibility.
Slim, portable design.
Can double as a laptop stand.
Cons
Dual screen extension only works on Windows.
Can get quite hot.
Clunky AC adapter.
Laptops have a number of benefits when compared to a full-sized computer. Perhaps the most obvious is their portability. You can take them with you anywhere, without having to haul around a bulky monitor. And with a built-in mouse and keyboard, you don't have to bring any peripherals. You can walk into a hotel room, set up, and start working in less than a minute.
But because they're designed to work without a bunch of peripherals, laptops tend to have fewer ports. This can be problematic when you want to use an external mouse, keyboard, and monitors. Thankfully, this doesn't mean you have to ditch your laptop and buy a desktop. A good USB docking station can provide the perfect solution.
Note: At no extra cost to you, we may earn a commission for purchases using our links. Learn more.
Today, we're going to review the iVanky Classic 12-in-1 USB-C Docking Station. This is a wide docking station that connects to your laptop via USB Type-C. In addition to providing power, it allows you to connect to multiple accessories, including two extra monitors. But is it going to meet your unique needs? To find out, we'll have to look into the features and functions. Let's begin!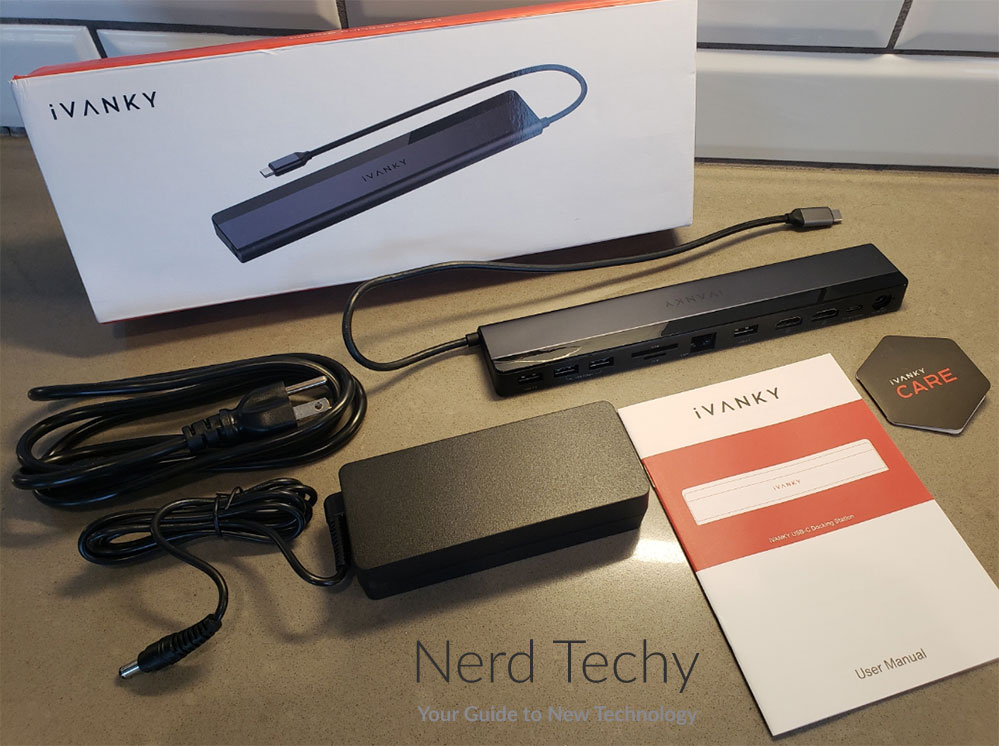 Overall Design
The iVanky Classic 12-in-1 USB-C Docking Station is a black block with a rectangular footprint. It's long and wedge-shaped, with a bevel on the top of the front edge. All the ports are located on the front surface, which makes them easy to access. Alternatively, you can turn it around with the point of the wedge facing towards you. In this configuration, it can be used to prop up the back of your laptop. This creates a typing angle that many people find more comfortable.
The housing is made from aluminum, not plastic. This allows it to dissipate heat very efficiently. This seems to work very well, but because it's dissipating heat, the outside tends to get hot. The matte finish doesn't attract a lot of dust or fingerprints, which is something we always appreciate it. And branding is minimal, with just a small glossy "iVanky" logotype on the top.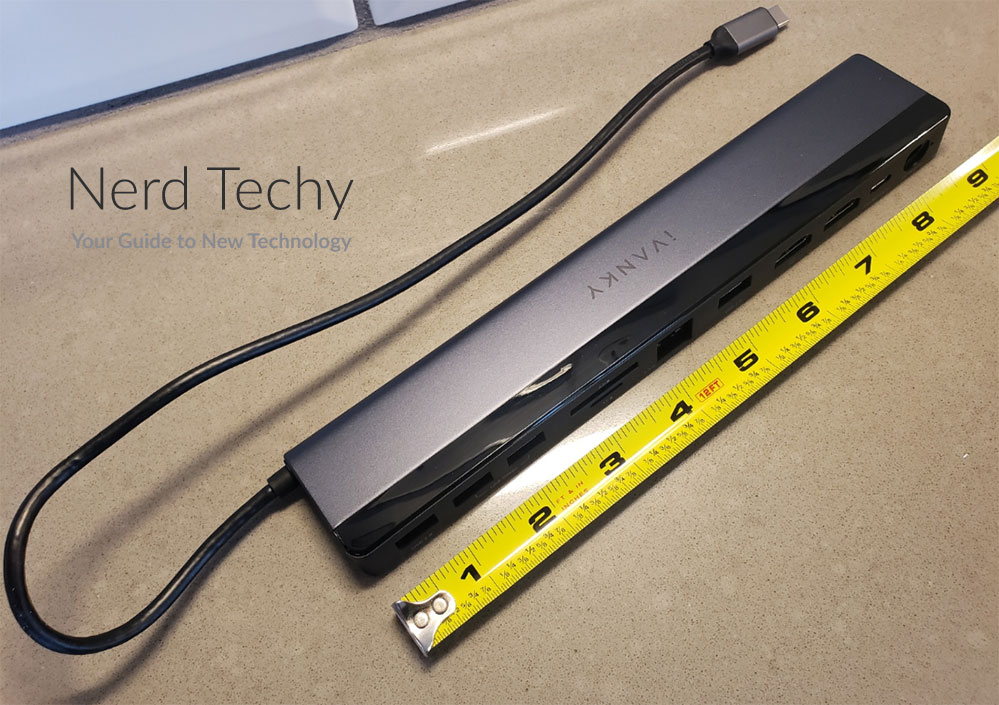 The housing measures 16.93 x 1.72 inches, and the whole thing weighs less than a pound. A 16-inch USB Type-C pigtail is attached to the left end of the housing. It's reinforced at the base, which makes it durable enough not to easily kink or damage. This cord is designed to connect directly to your laptop.
This docking station comes with an impressive 54 months of warranty coverage. That's four and a half years of protection, or some of the best coverage on any type of electronics.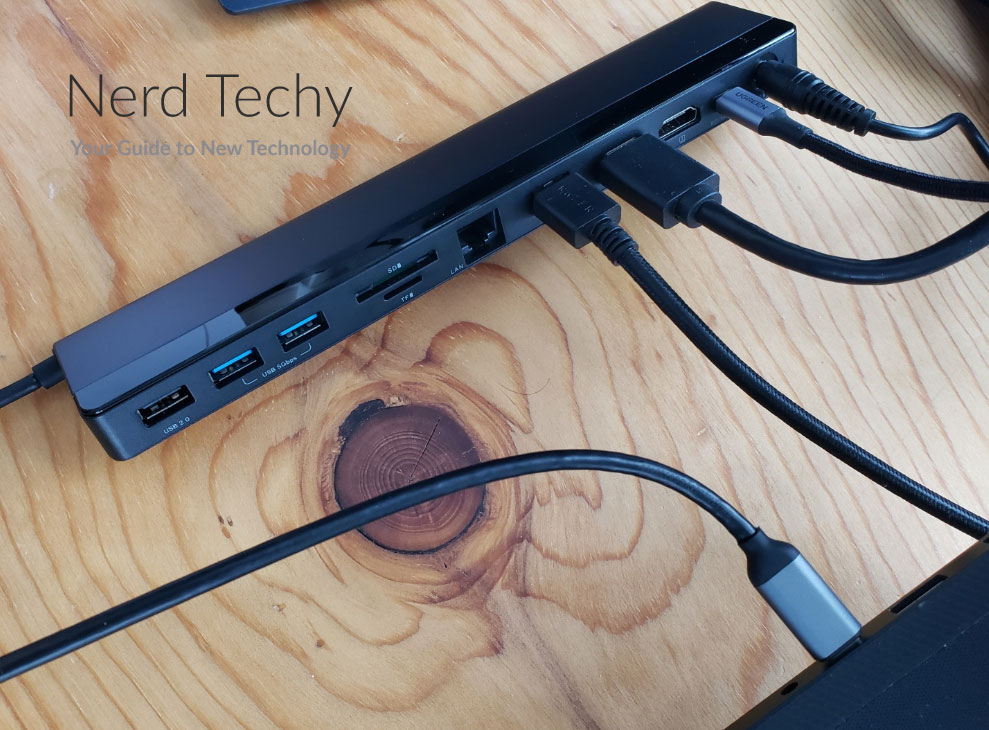 Ports and Connectivity
There are 12 ports in total on the iVanky Classic docking station. At the left, there's a standard USB Type-A port, with a standard black inner tab. Following this is a pair of USB Type-A 3.0 ports. These ports have blue inner tabs, and are designed to deliver faster data transfer speeds.
Next in line is a wide SD card slot, with a narrower Micro SD card slot underneath it. Following that, you'll see a Gigabit Ethernet port in the middle of the row. Next is another standard USB Type-A port.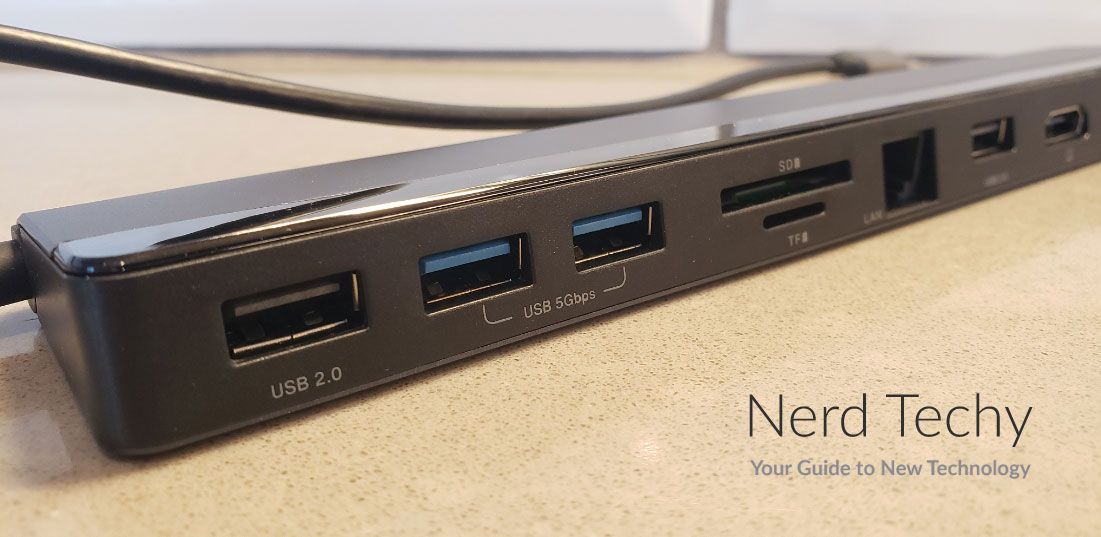 After that, there are two HDMI ports. These can be used to connect to an external display. The USB Type-C port does not provide any data transfer or connect to any peripherals. It's solely designed for charging your smartphone or tablet.
Last in line is a barrel-style DC power input. This is used to connect the AC power adapter and provide an electrical supply. There's a tiny LED pip next to the input, so you can see when the power connection is active.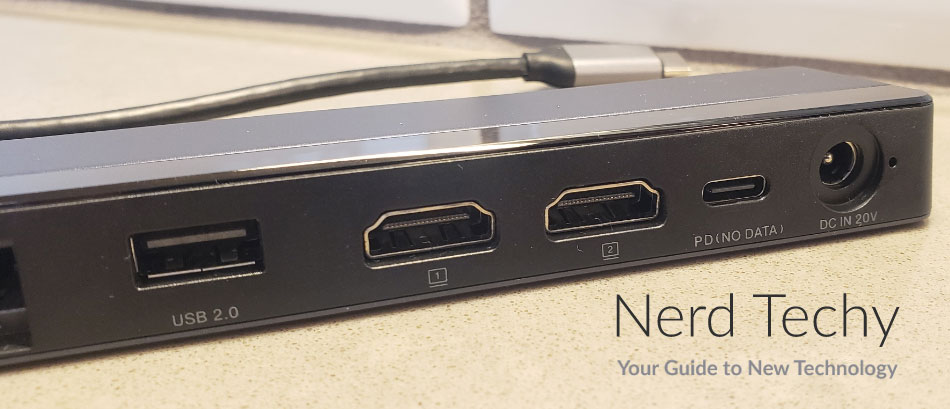 On the right end of the adapter is a 3.5mm aux port. This can be used to plug in a pair of wired headphones. Or, you can connect your laptop to an external speaker.
Setup and Ease of Use
Setting up the iVanky docking station is simple and straightforward. There's an AC power adapter with a large power supply block in the middle. Plug it into a wall outlet and connect it to the docking station. Then plug the USB Type-C cord into your computer. That's the only step that's only really mandatory.
Once your computer recognizes the docking station, it's up to you how you're going to use it. You can connect up to two external monitors, which is great if you need a multi-monitor setup. Insert an SD or Micro SD card, and your computer will recognize it as if it were a built-in drive.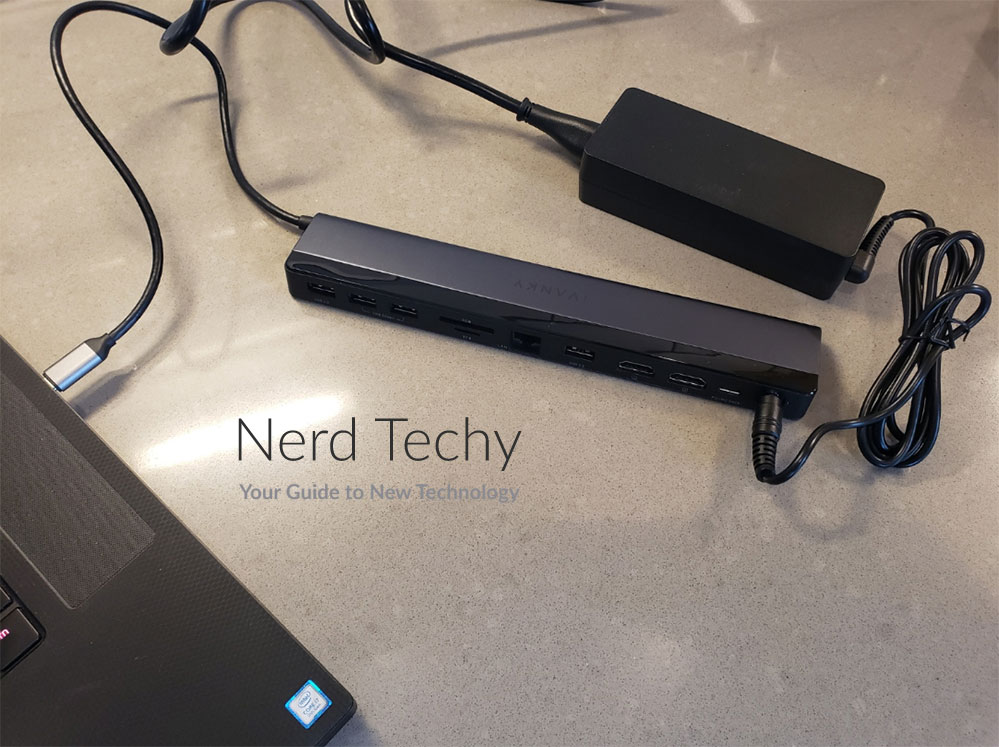 The two USB Type-A 2.0 ports – the ones with the black tabs – are best for connecting a mouse and keyboard. They don't have the fastest data transfer rates, but they're more than fast enough for these peripherals. For thumb drives or an external hard drive, use the blue USB 3.0 ports instead to get the best performance.
A lot of laptops these days don't even come with an Ethernet port. If you prefer a wired connection, you can use the Ethernet port to get online. It's a standard 1,000Mbps Gigabit Ethernet port, and will provide plenty of speed. In most situations, it will be significantly faster than using WiFi.
If you want a smaller docking station, consider the UGREEN USB-C Hub. It has an ultra-compact design that slips right into your pocket. Even so, it has an HDMI port, SD and Micro SD, Ethernet, two USB ports, and a USB Type-C port. That's not as many ports as the iVanky docking station, but it's impressive for a pocket-sized device.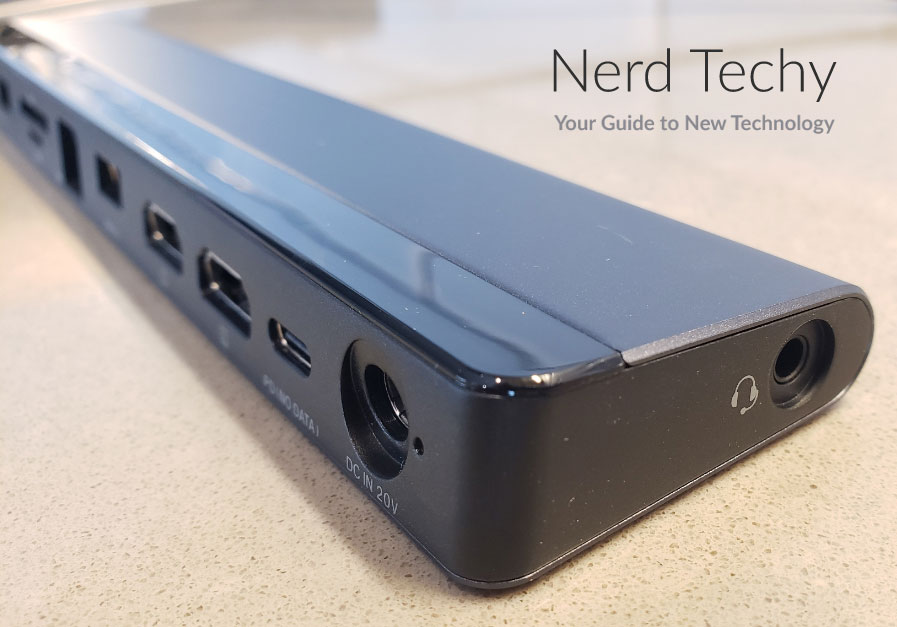 Compatibility
The iVanky Classic docking station is designed for plug-and-play operation on Windows and Mac. You don't have to manually install any drivers or go through any complex setup process. Your computer should automatically recognize it in a few seconds. After that, all of the ports will work as if they were built into your computer.
In addition to computers, this docking station is fully compatible with the Steam Deck. It gives you an easy way to connect an external monitor, keyboard, and mouse. You can play your games at home as if you were on a regular PC. Then you can unplug from the docking station and take your Steam Deck on the road.
That said, your computer will need to have a USB Type-C port. If it doesn't, you won't have any way to connect. Even an adapter isn't going to work, because it won't have the same data throughput. On the plus side, the cord will deliver enough current to power almost any USB Type-C-powered laptop.
There's also an added restriction on Mac machines. On Windows, you can set your display to extend or mirrored mode across two or three monitors. On a Mac, a mirrored screen will work the same way. You can also extend to a single extra monitor. But you can only extend to two additional monitors on a PC.
But what if you need to connect a USB Type-C hard drive or other device to your laptop? In that case, the iVanky Docking Station Pro could be a better choice for you. It has similar features and performance, with the addition of a USB Type-C data port. On the downside, it only works with Apple products. Windows users will have to look elsewhere.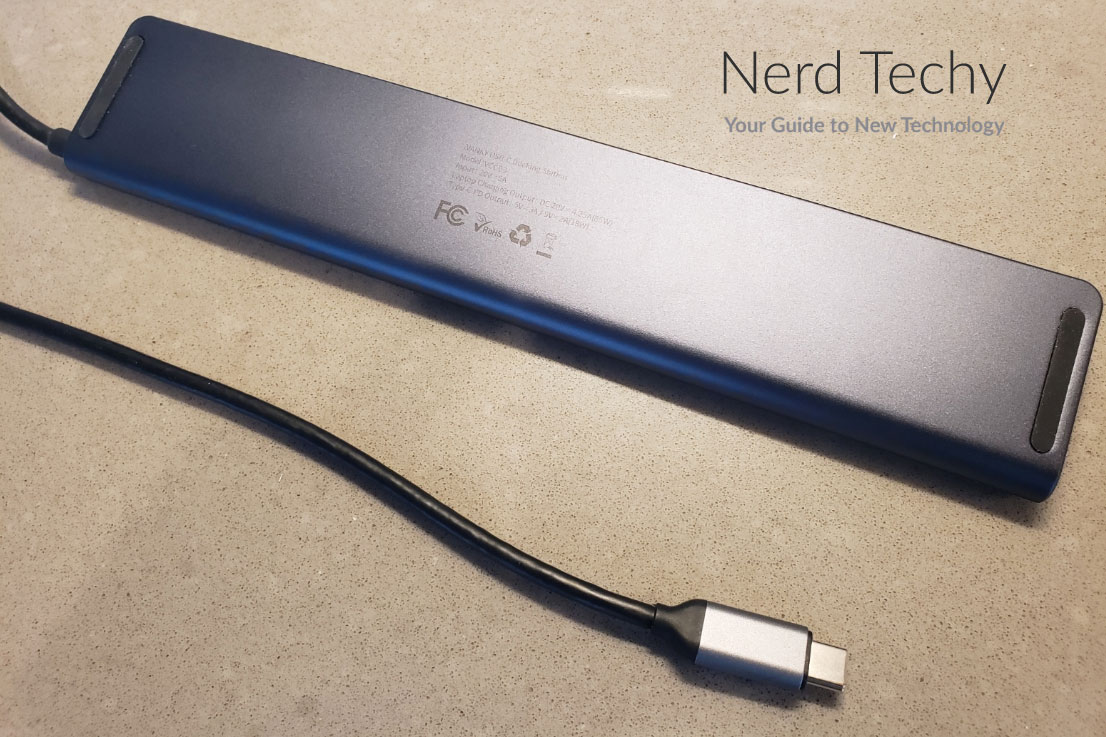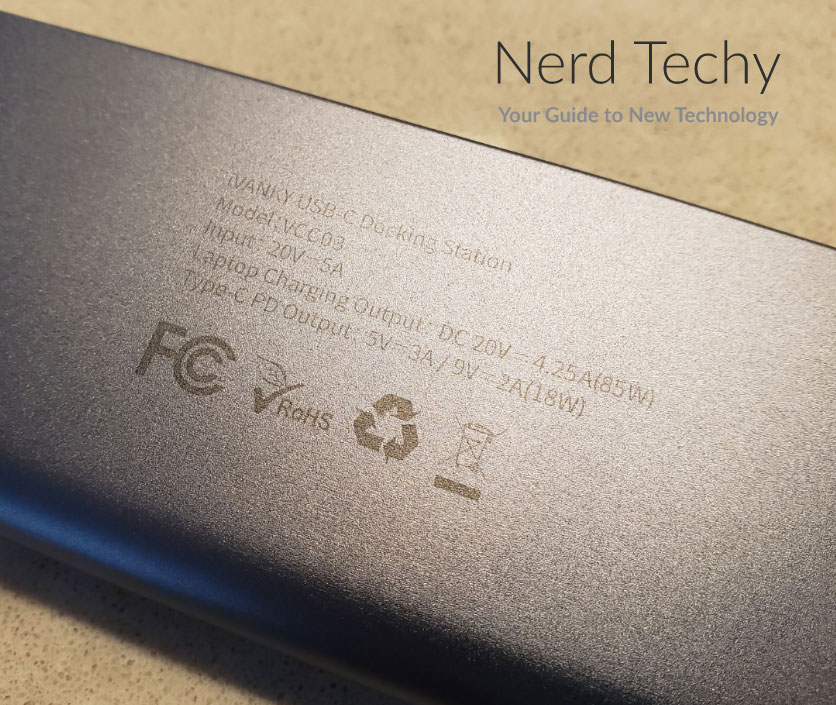 Performance and Extras
We've talked a lot about the design and what types of devices you can connect. But what about the nuts and bolts? More specifically, what are the actual capabilities, and how does it perform?
Let's start with the USB ports. Any of them will work for connecting peripherals and other devices. In fact, they're interchangeable to a certain extent. That said, the USB 2.0 ports only transfer data at a rate of 480Mbps. That's the maximum rate possible for the technology. The USB 3.0 ports, meanwhile, provide more than 10 times the transfer rate, at 5Gbps. That's enough to transfer a 1TB hard drive full of data in less than 25 minutes! The SD and Micro SD slots are even faster, at a full 104MBps. If you're mass-dumping photos and videos, this is a good way to do it.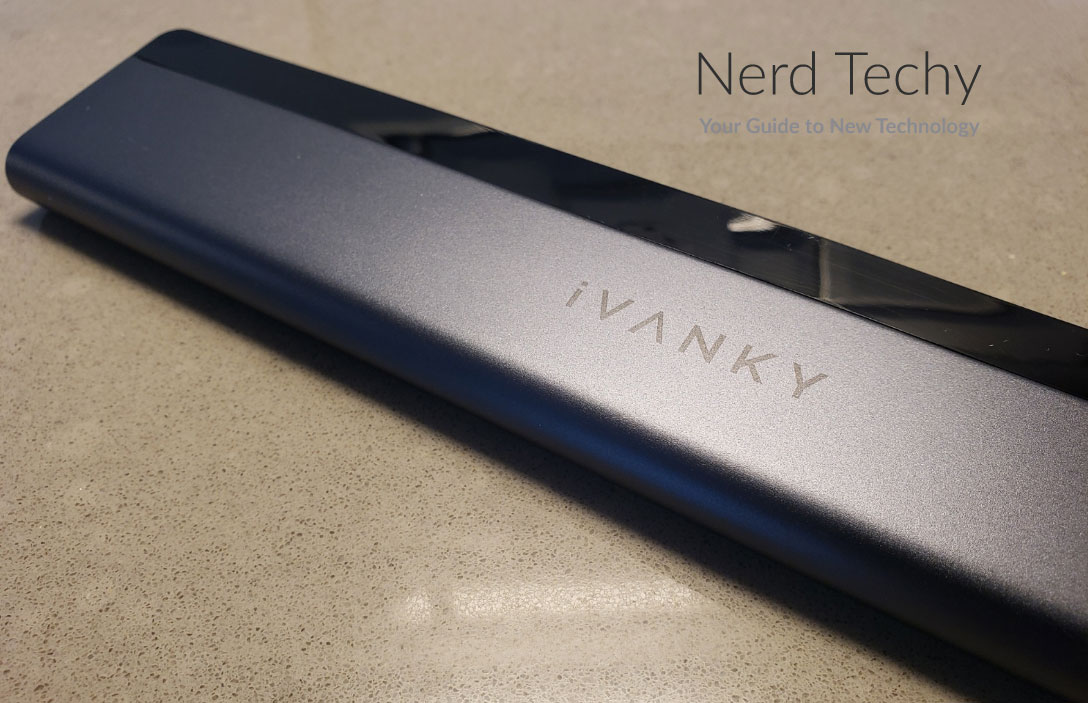 The HDMI performance depends on whether you're connecting to one or two monitors. When running a single HDMI connection, you can send full 4K video at 60 frames per second. A dual HDMI connection, on the other hand, cuts this to 30 FPS. Or you can run a pair of 1080p connections at a full 60 FPS. It all depends on what you're trying to do.
The rate of power delivery also depends on what you're doing. The docking station itself draws 100 watts from the wall, but uses some of that for its own operation. The rate of power delivery to your laptop is 85 watts. This will run virtually any USB Type-C laptop, and charge it at the same time. Delivery to your laptop will drop to 65 watts when you're using the 18-watt USB Type-C charging port. Either way, you should have plenty of juice.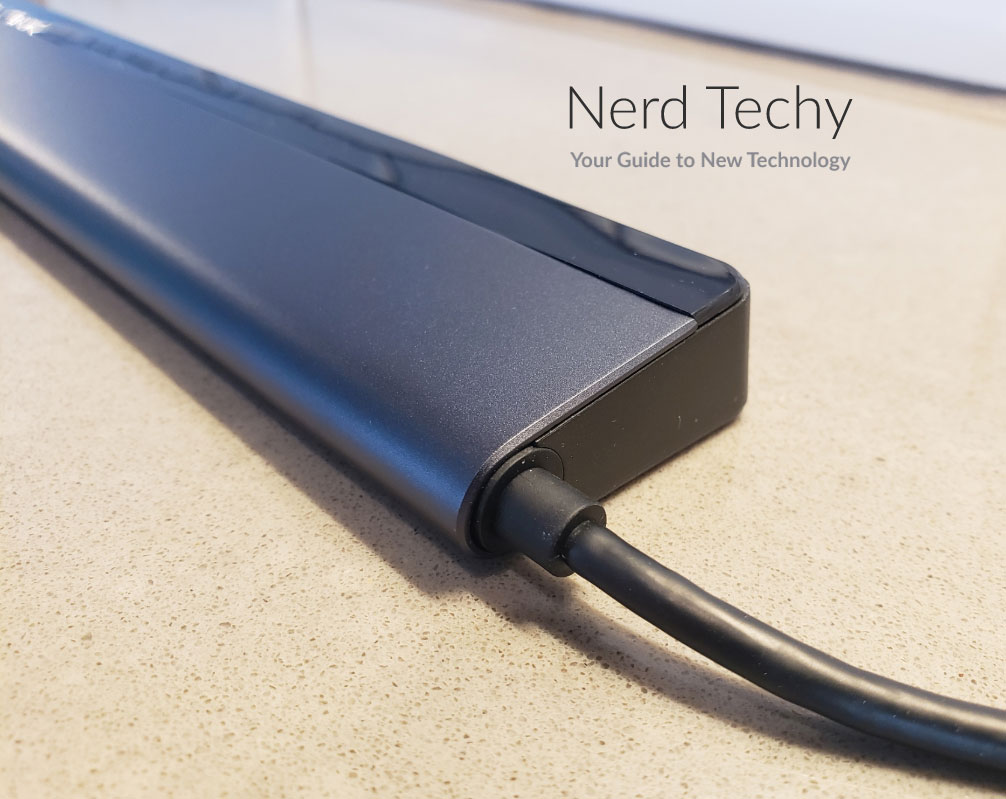 Final Verdict
The iVanky Classic 12-in-1 USB-C Docking Station is one of the better docking stations on today's market. The physical design is well thought out, with a unique wedge shape that props up your keyboard. And with so many ports to connect to, you can connect a number of peripherals. Plug-and-play operation makes it quick and easy to set up, and it works with Windows or Mac.
The dual HDMI ports support up to three total monitors, including the existing one on your laptop. Four USB ports provide connectivity for a mouse, keyboard, and other peripherals. An Ethernet port provides internet connectivity without WiFi, even if your laptop lacks an Ethernet port. The SD and Micro SD slots are perfect for your camera or drone. And the USB Type-C charging port can top up your smartphone or tablet in no time at all.
Please consider sharing:
Note: At no extra cost to you, we may earn a commission for purchases using our links. Learn more.