Over the past few decades, computers have simultaneously gotten smaller and more powerful. For the most part, this trend has done a lot of good. Back in the early 90s, laptops were big, fat, and heavy, and they weren't terribly powerful. They could easily give you a cramp if you used them for long periods, and they tended to get warm. As in, "burn your lap through your pants" warm. As time has gone on, laptops have gotten smaller and smaller, and have come to rival desktops in performance.
The one downside of this smaller size? There's not as much room for connections and extra ports. If you're just looking for a simple laptop workstation, this isn't really a concern. But sometimes, you want to use your laptop as if it were a desktop. After all, an external mouse is easier to use than a touchpad, and a big external keyboard is also easier. Moreover, you might want to use external displays, just as you would with a desktop computer.
One solution to this problem is to use an external docking station. With a docking station, you can connect peripherals, external monitors, and more. You simply leave the docking station connected, and plug or unplug your laptop with a single wire. This makes the process quick and painless, without the need to juggle a whole bunch of cables. We've reviewed several docking stations in the past, including stations for the Microsoft Surface Pro and Surface Go. We've even reviewed a Kensington 4K crossover multi-monitor docking station.
Today's offering is the iVANKY Docking Station Pro. As you might guess, this docking station is only compatible with MacBooks. So if you're on Team PC, you're not going to be able to use it. That said, if you're a Mac fan, there's a lot to love here. You're looking at a blazing-fast docking station that connects via PD USB. In addition, you get support for dual 4K monitors, and enough power to charge your MacBook while using it. It's a fully-funded Kickstarter project, and the docking station is already being produced. That said, the general public won't be able to get their hands on one until July.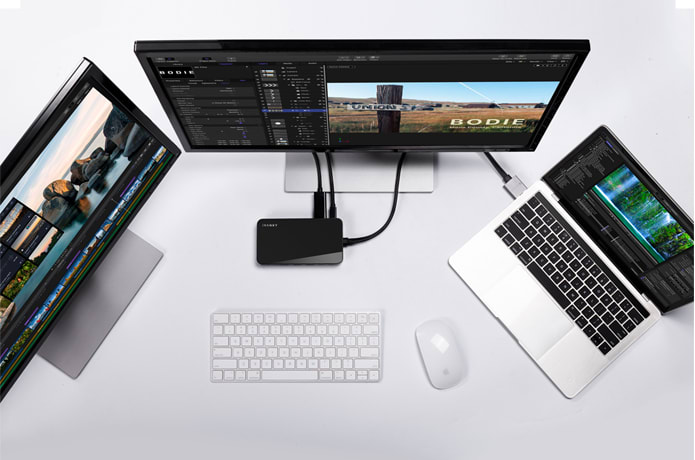 But is the iVANKY Docking Station Pro worth your money? Or should you invest in another, more established docking station? We're about to look at all of its features and benefits. Once that's done, we'll be able to render a final verdict. Let's get started!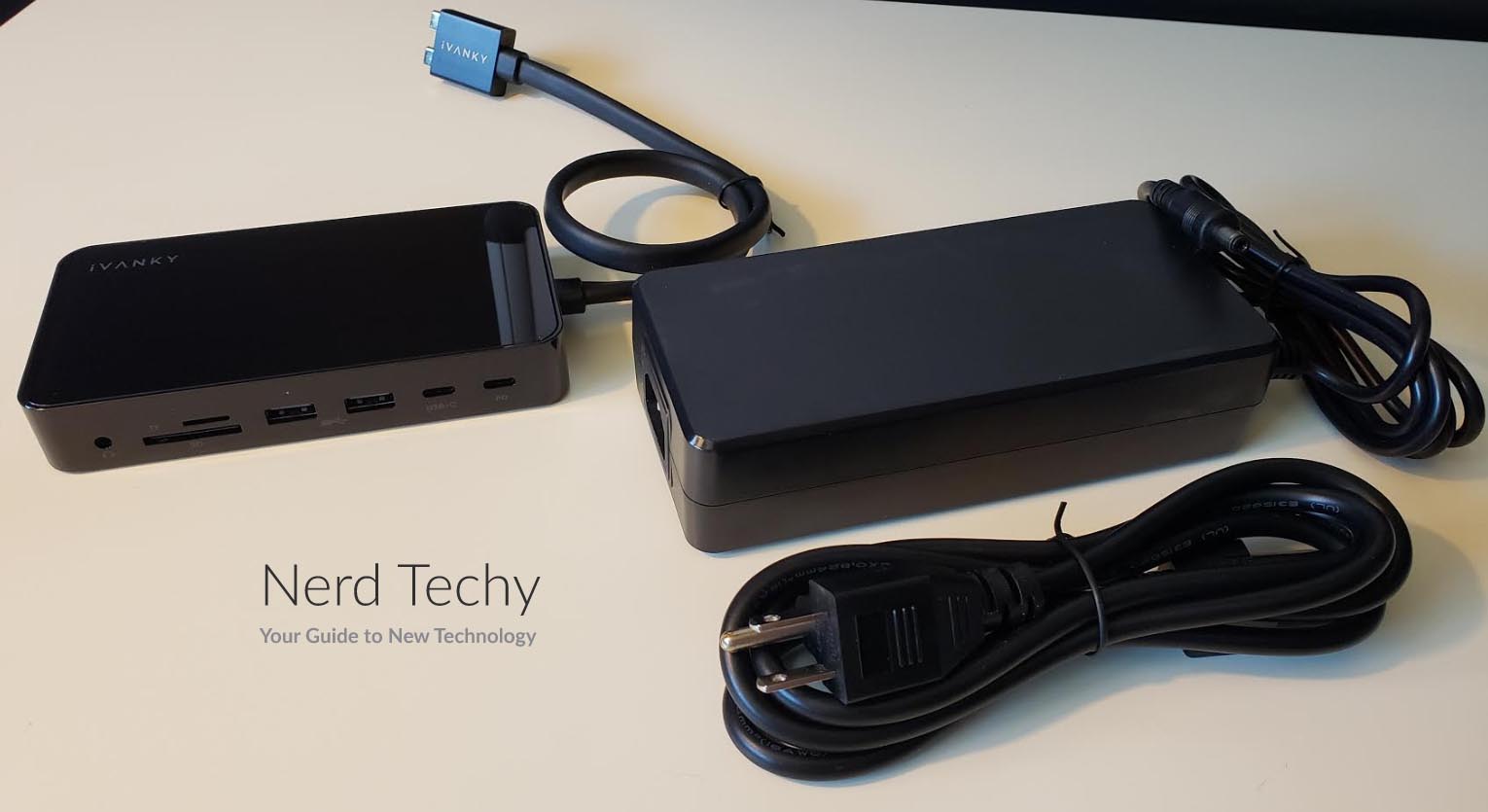 Overall Design
The iVANKY Docking Station Pro has a relatively compact design. It measures 5.6 inches wide, 3 inches deep, and 0.89 inches thick. This makes it only slightly larger than your average smartphone. Now, portability isn't the number one feature you should be looking for in a docking station. But the iVanky docking station still does a good job of being as portable as possible. For most people, this won't be a benefit. However, if you're a frequent business traveler, you're going to appreciate this feature. Throw your docking station in a bag, bring it to your new office, plug everything in, and you're all set.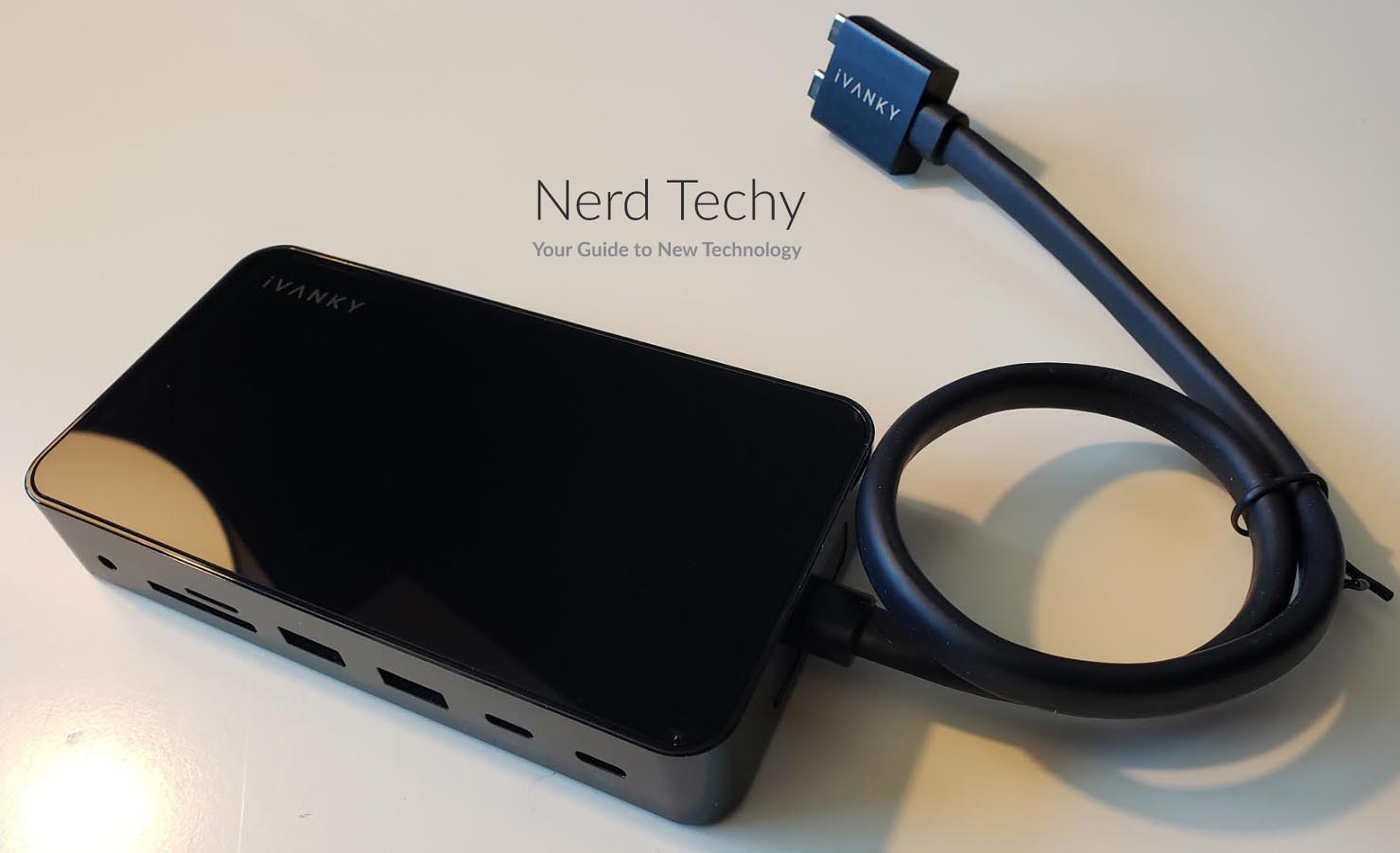 The construction is elegant and stylish, befitting a Mac accessory. It has a glossy black top and bottom panel, which makes it very easy on the eyes. Unfortunately, this glossy finish can show fingerprints and dust if it's not regularly maintained. But if you're already a Mac owner, you're used to this glossy finish by now. The corners are rounded, which makes it suitable for carrying in your pocket. It's not going to jab you in the leg or cause any kind of discomfort. The sides, front, and back have a matte finish, which provides contrast with the top and bottom. This is where you'll find all the iVANKY docking station's inputs and outputs.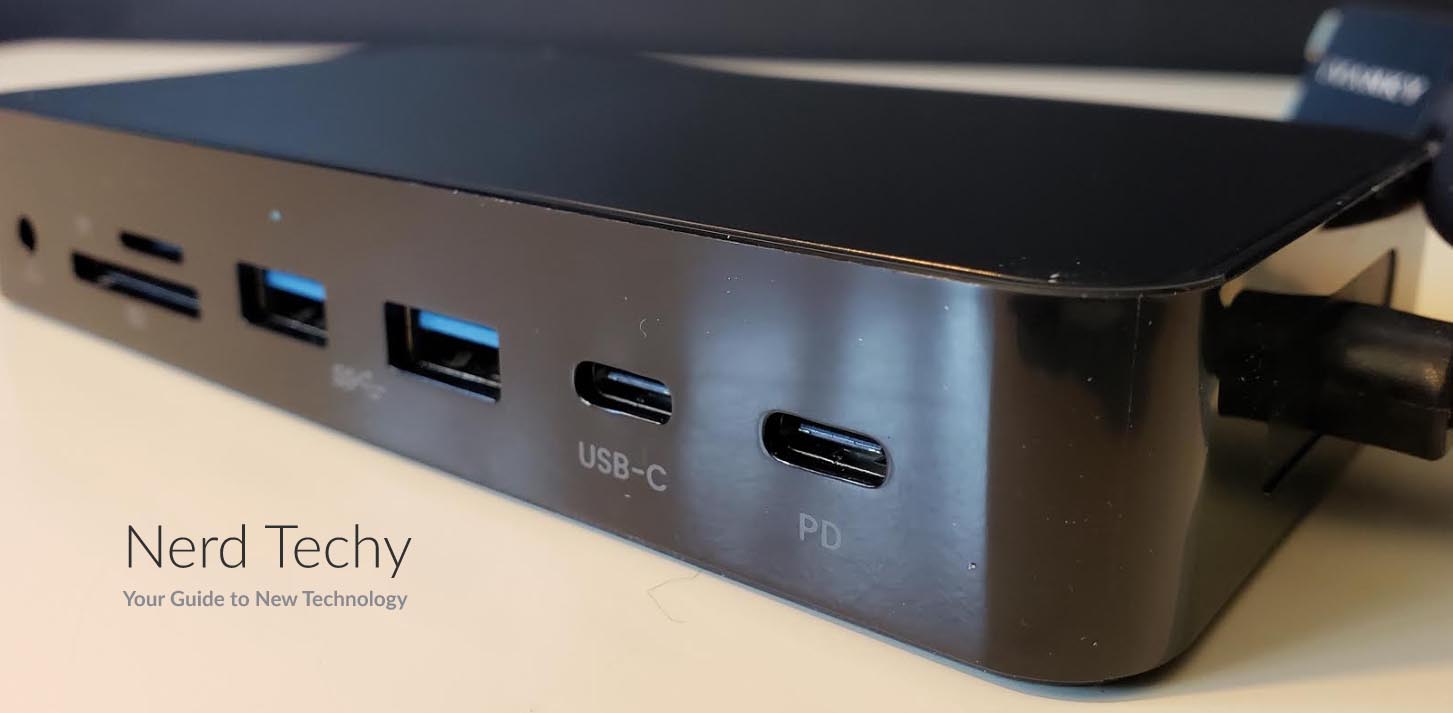 Your MacBook connects to the front of the docking station, via a Lightning 3 (modified USB Type-C) port. This location makes it easy to quickly connect and disconnect your laptop. You don't have to reach around the back or side of the unit to unplug it. Also on the front, you'll find a few other ports that can be useful. There's a headphone port that allows for a quick, easy connection. Alternatively, you can use this port for connecting a set of external speakers. There's a pair of USB Type-A ports, as well as a USB Type-C port for charging or connecting. There's also an SD and Micro SD slot for external storage.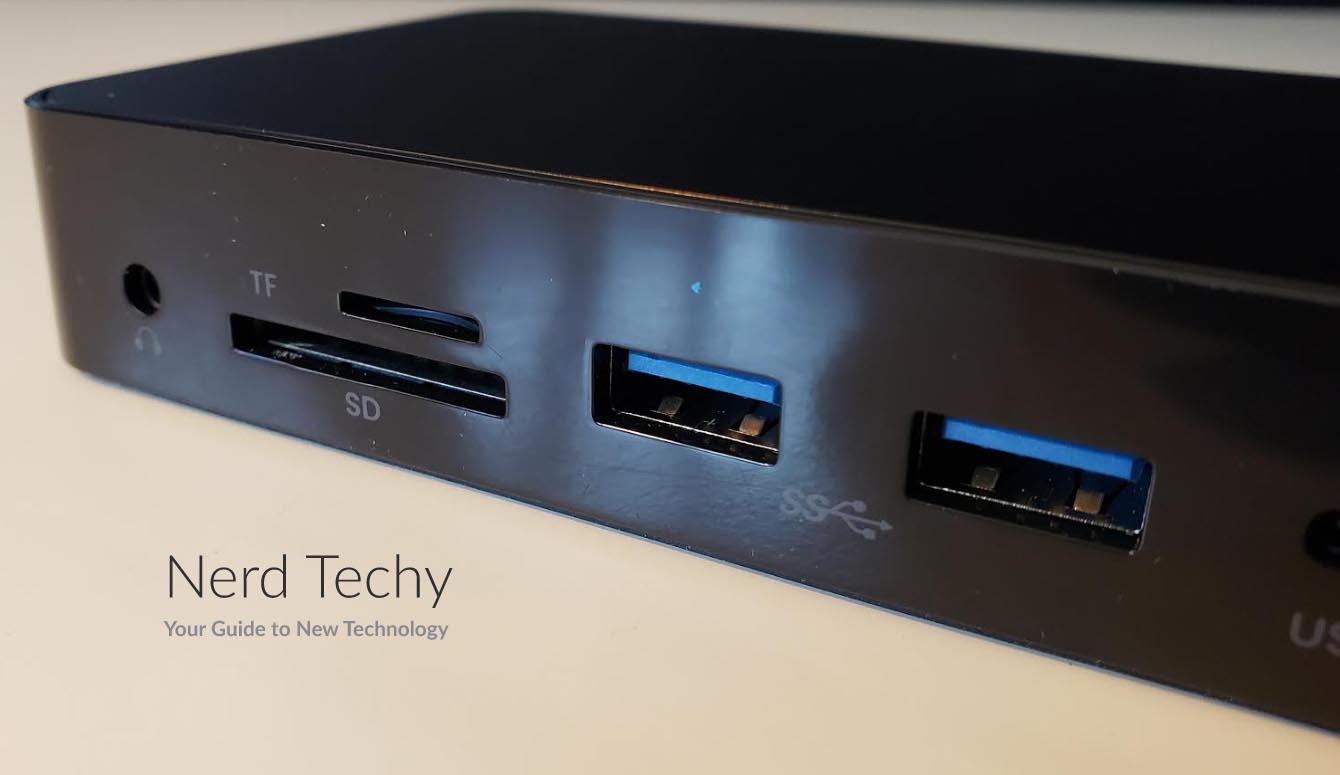 On the back of the docking station, there's a plug for the DC adapter to provide power. There's also an additional pair of USB Type-A ports for connecting additional peripherals. For connecting your displays, you get two optimized HDMI ports that are capable of 4K @ 60Hz. Finally, there's a Gigabit Ethernet port. This allows for a wired internet connection in the event that a WiFi network is not readily available.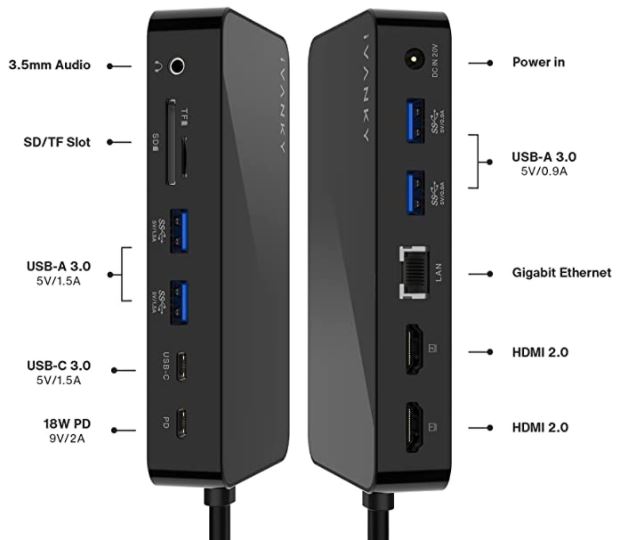 Along with the docking station itself, you get an external power adapter and an AC power cord. The power adapter connects to the docking station with a barrel-style adapter, so it's easy to plug and unplug. The external power adapter is almost as big as the docking station itself. So the entire kit occupies a bit more desk space that you might expect. That said, considering the small size of both components, this isn't really a major concern. Moreover, the external power adapter keeps heat away from the main unit. This contributes to the small size, since you don't need a lot of space for vents and cooling fans.
This newest version of their docking station also includes lighter cables. The cables are much more pliable and easy to handle, bend and manuever. Ultimately, this makes for a much easier time fitting it exactly where you'd like it on your desk.
Setup and Ease of Use
One great feature of the iVANKY Docking Station Pro is that it's plug and play. You don't have to jump through any hoops or worry about complex installation. Everything you need is already in the box, so you can set things up and get to work in mere minutes. First, connect the docking station to the power adapter. Next, use the AC power cord to plug the power adapter into an electrical outlet. After that, you get to connect your displays, peripherals, and other devices. Once everything else is plugged in, connect your MacBook, and you're ready to get to work.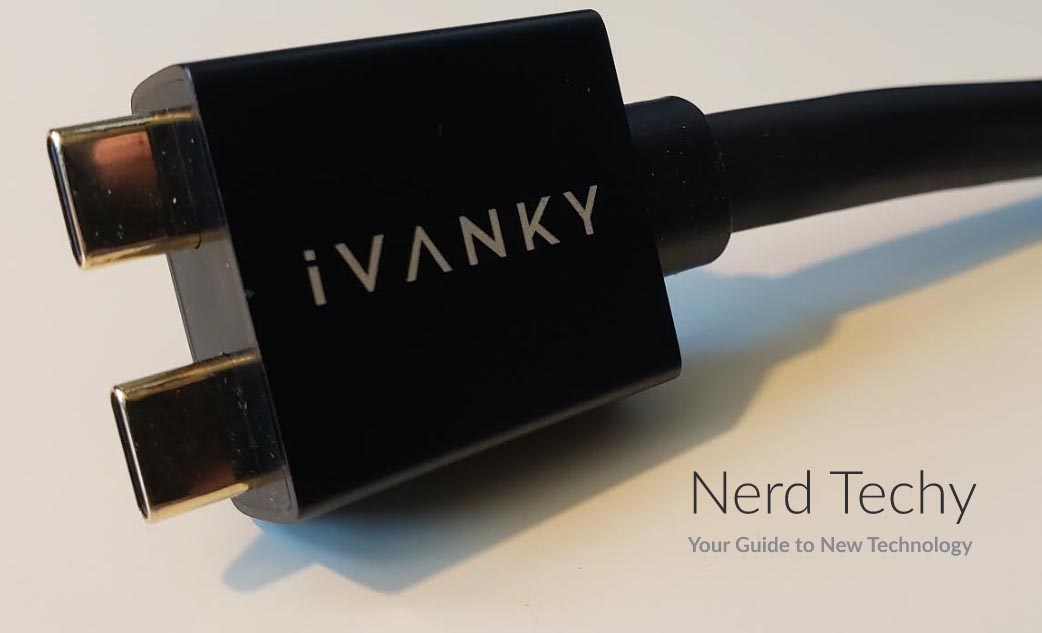 The iVANKY docking station provides a whopping 96 watts of power. This is sufficient for powering even the largest MacBook Pro laptops, and even for charging during use. Moreover, you can charge your smartphone while you're typing and clicking away. The PD USB port provides 18 watts of power. This is sufficient for charging every smartphone on today's market. We're assuming that if you're a Mac fan, you're using an iPhone. In this case, you can quick charge your phone in just over an hour. It's as good as using a Quick Charge AC adapter, without the need to carry more peripherals. Not only is this convenient at a fixed work station, it's even more convenient when you're on the road.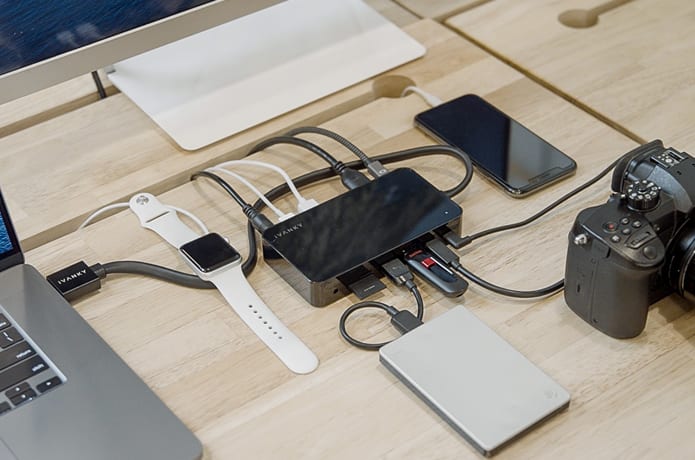 Compatibility
As we mentioned from the outset, the iVANKY Docking Station Pro is only compatible with Mac machines. Moreover, there are no driver packages for PCs. So even if you installed a Lightning adapter on your Windows laptop, it still wouldn't work. The plus side is that there are no drivers whatsoever for any system. It's totally plug and play when you connect any Mac system. This puts it head and shoulders above many other third-party docking stations, which require complicated setups and installation.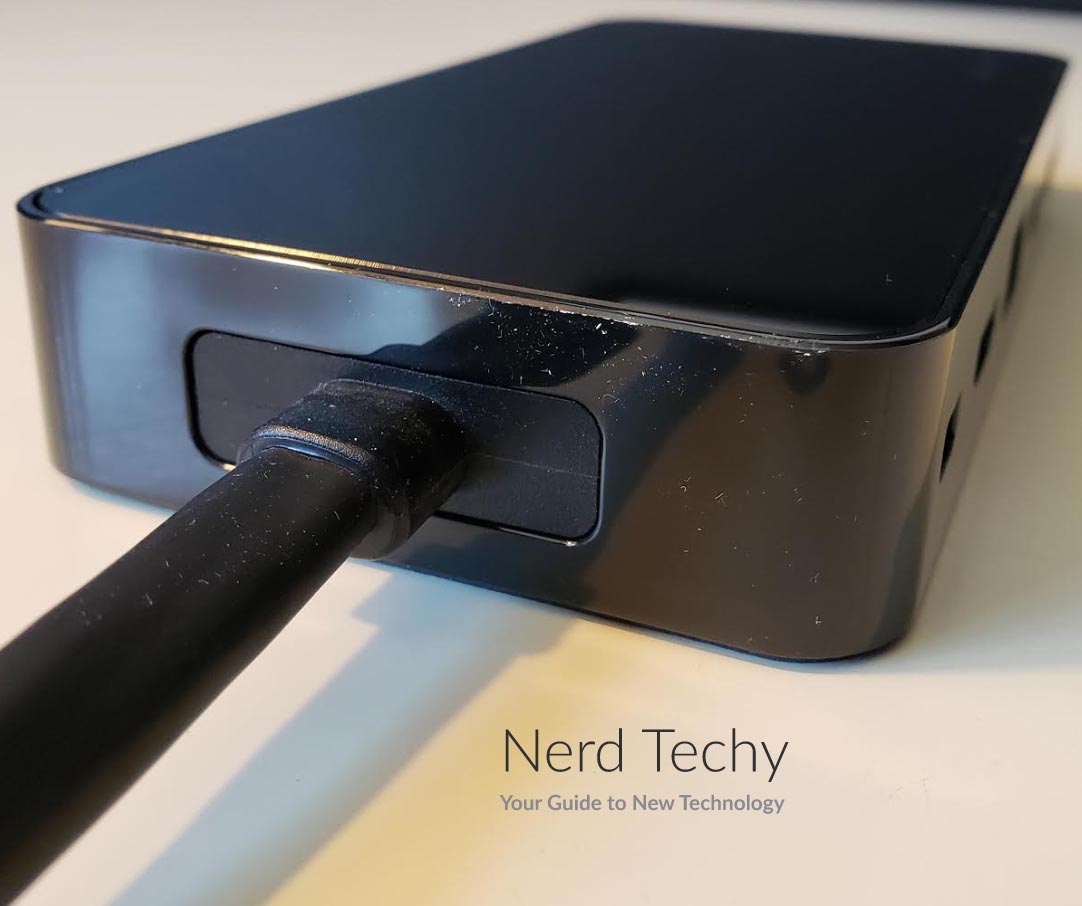 With four USB Type-A ports, you can connect just about any peripheral you want. Moreover, each port delivers a full 18 watts of power. This is sufficient for using USB-powered external hard drives, which many docking stations won't support. Moreover, you get HDMI support for dual 4K monitors. Again, this is something most docking stations won't do. In most cases, they support either dual 1080p monitors or a single 4K monitors, not both.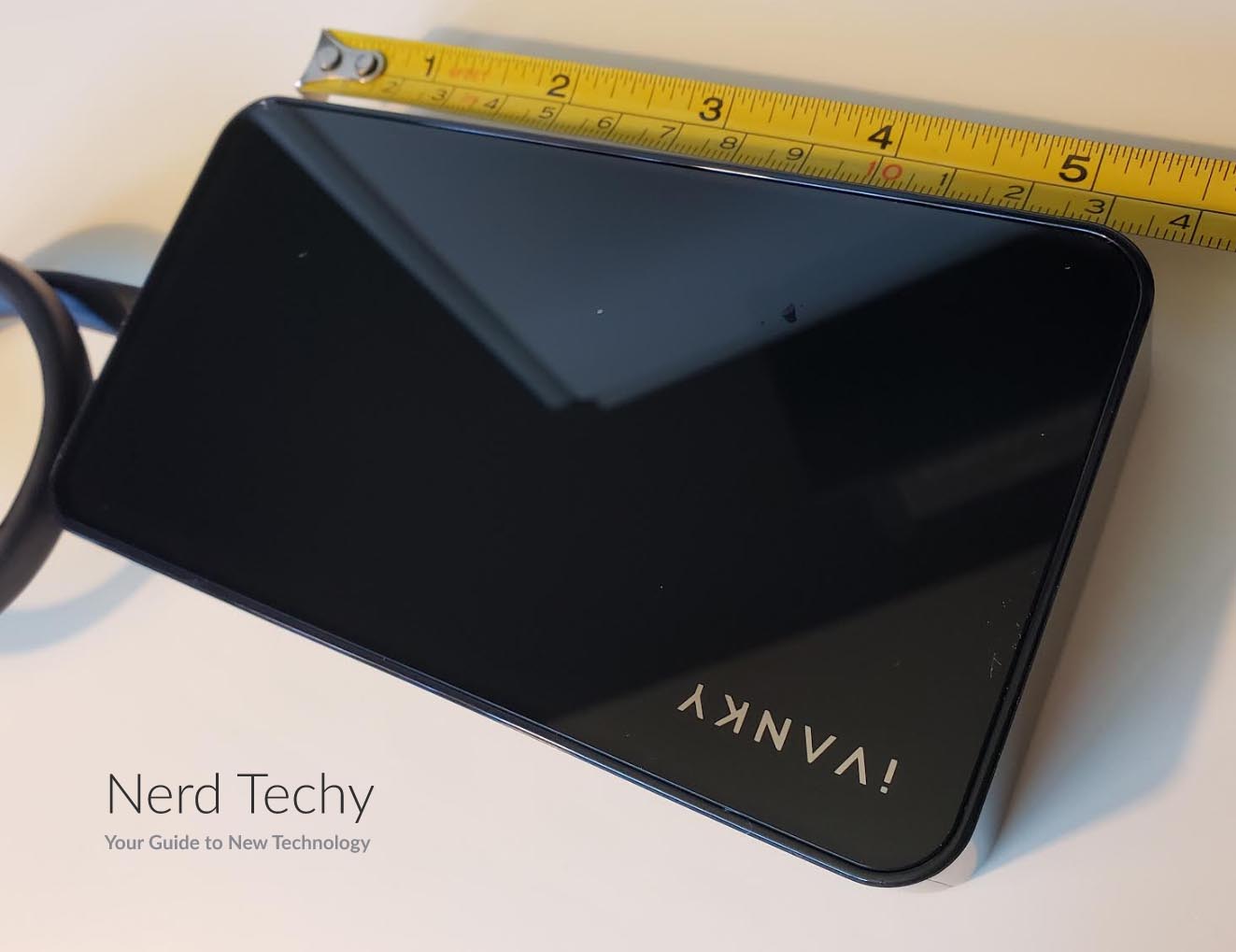 Not only that, but both monitors work in extended mode, not just for mirroring. This means you get a true 4K dual display, which is a cut above most of the competition. Better yet, even this advanced feature doesn't require any drivers. Once again, this stands in stark contrast to many docking stations, which require drivers for an extended display. Long story short, the iVANKY Docking Station Pro stands head and shoulders above the competition.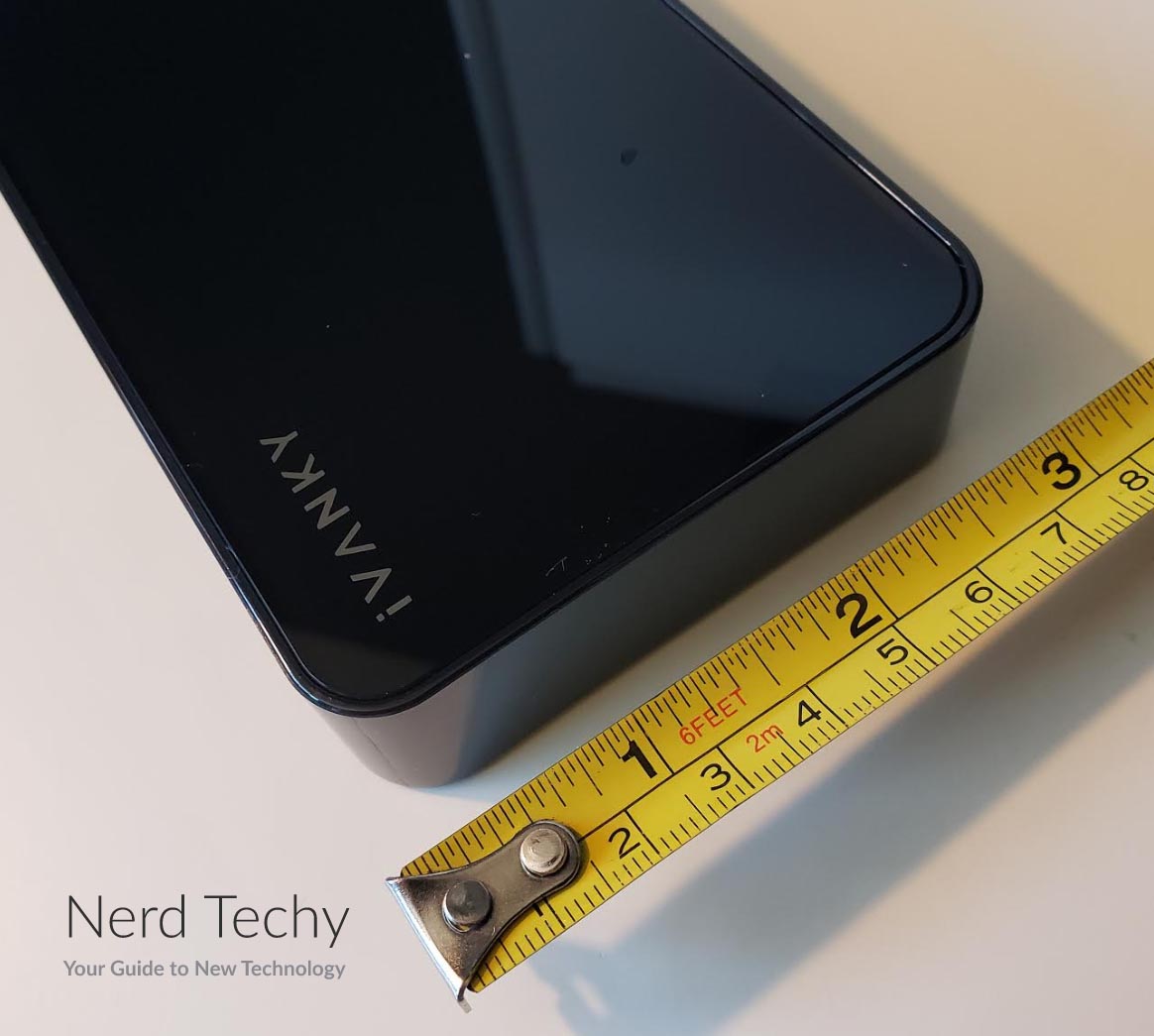 Final Verdict
As you can see, the iVANKY Docking Station Pro brings a lot to the table. To begin with, let's look at the physical design. It's fairly compact, barely larger than a modern cell phone, so it won't occupy much desk space. Moreover, it's easily portable. You can carry it in your pocket, or throw it in a bag with equal ease. To be fair, the external power supply nearly doubles the real-world size. But considering how small it is to begin with, this is a relatively minor complaint.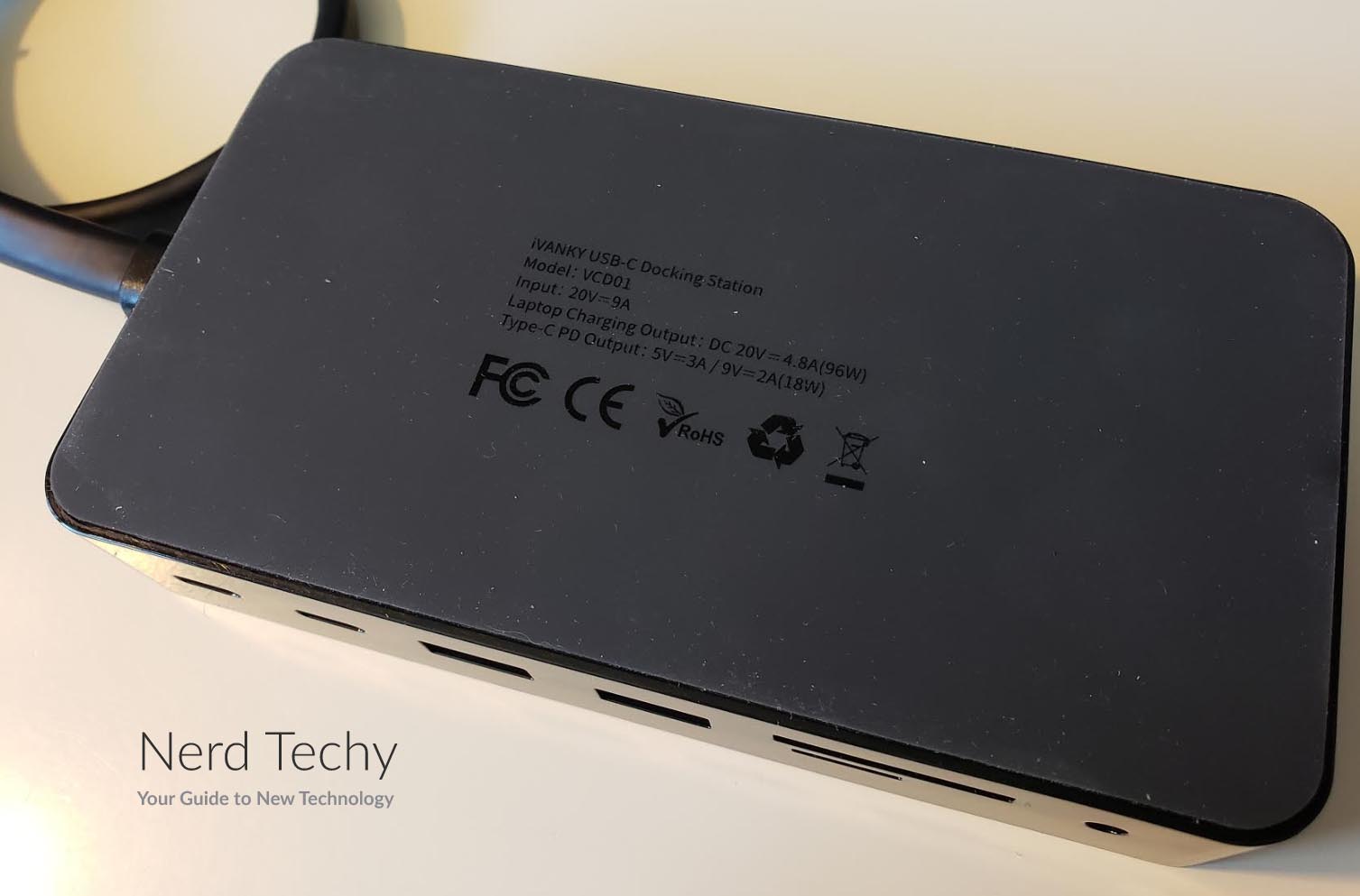 The one significant complaint about the iVANKY Docking Station Pro is that it's only compatible with Mac machines. That said, this limitation is implicit in the product name. If you somehow buy one for your PC without knowing this, you weren't paying attention. When used with a Mac, you get exceptional levels of connectivity. For one thing, you can connect up to four USB devices. You also get dual 4K extended screen displays, which is practically unheard-of. Not only that, but the power delivery is also exceptional.
If you're interested in picking up the iVANKY Dockin Station Pro, you can score it for a 20% Amazon Prime Day discount on June 21st and 22nd – less than a week away!