When Apple decided to remove the headphone jack from their latest iPhone, they made a pretty bold statement. Many consumers had invested a significant sum in a pair of high end headphones, and the idea that they'd be forced to use an awkward charging port adapter was less than appealing.
Although this is still one of apples less-than-popular ideas, one thing has become clear. The headphone jack as we know it may soon be extinct. There are several solutions on the market, but few are as elegantly executed as the Jack by Podo Labs.
The Jack was announced at just the right time. The company had already completed the majority of the development, so their modest $20,000 goal was met in just three hours. The campaign went on to raise over $800 thousand dollars in total, providing Podo Labs with the resources they needed to add a number of additional features. Is the Jack the ultimate futureproofing solution for your 3.5mm audio equipment? We went hands-on to find out.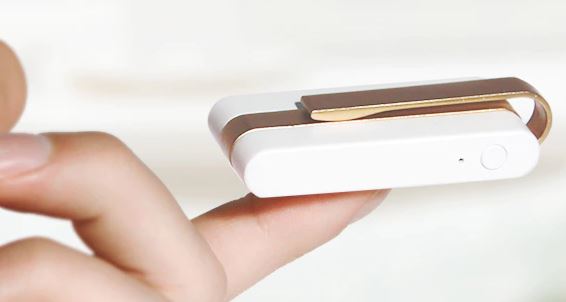 What's in The Box
With electronics manufacturers struggling to generate profits with smaller and smaller margins, it's refreshing to find a company that sells a complete kit. The Jack bundle contains several items, each of which are much higher quality than we expected. The case is made from a hard plastic shell, with a well-designed zipper than runs the length of it. The hard shape of the case is nice for carrying headphones, as it prevents the cord from being disheveled and tangled.
But the most impressive addition to the bundle is the earphones. They're the in-ear style, with nice foam tips that seal very well. For a freebie, these headphones are very impressive. They sound pretty decent, and even have an in-line microphone.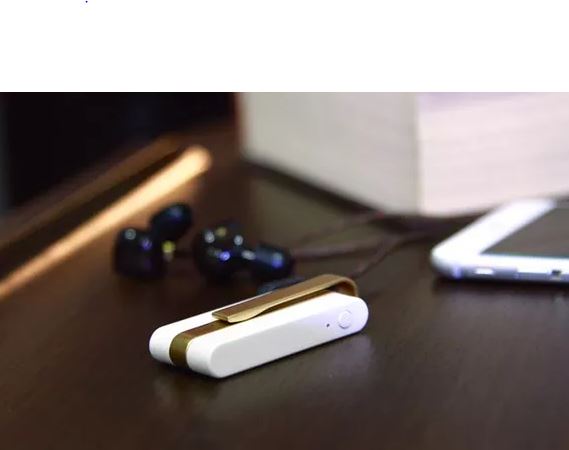 Design
The final version of the jack is surprisingly small. It's reminiscent of the classic iPod shuffle, with a modernized style. At its core is a rounded-off plastic square, available in both black and white. On one side you've got a button that is used to access the additional features, on the other side you've got the simple 3.5mm headphone jack. The metal clip is extremely durable, and could easily pass for a tie clip. But we found that the easiest way to use it was to clip it onto your pocket, or the inside of your shirt. It becomes virtually invisible, and is lightweight enough to wear anywhere you want it.
Receiver Mode
The Jack has several different modes it can work in. The most popular is going to be receiver mode. It connects to an audio device via Bluetooth, transmitting the received sound over the 3.5mm port. Getting the hack connected is very simple. The first time you use it, you'll want to hold down the button for a few seconds. The LED light next to it will begin to blink. From here, you just need to go into your phone, search for Bluetooth devices, and pair. The nice thing about the Jack is that it will change modes automatically. From here on out, anytime your phone is in range it will automatically connect to it as a Bluetooth receiver.
Sharing Mode
Ever split a pair of earbuds with a friend, each with one of them in your ear? The Jack offers a much more elegant solution for sharing music. All you have to do is get one jack set up, with audio playing through it. Then, you just hit the sync button on both of your jacks at the same time, and they'll share the same source.
There are some apps on the market that allow your phone to broadcast to two Bluetooth devices at the same time. But these apps aren't compatible with everything. Because the jack only receives through one receiver, then rebroadcasts it through the other, this feature is 100% compatible with any Bluetooth audio on the market. The Jack also syncs the audio between the two devices, so the audio doesn't get out of sync.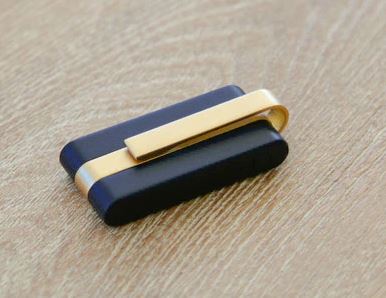 Transmitter Mode
We're at an awkward time with Bluetooth audio. Some devices are not exclusively Bluetooth, while others are exclusively wired. Fortunately, the Jack can operate in reverse. If it detects that a signal is being transmitted through the 3.5mm input, it will go into transmitter mode. You can pair it with another Jack by hitting the sync button, or you can hold it down to enter discovery mode. This allows you to pair it with standard Bluetooth headphones, if you like.
The Jack includes a male to male 3.5mm adapter, so you can plug it into any 3.5mm stereo output to use transmitter mode. If you need more reach, you can use any standard Aux cord you might have laying around.
Connectivity & Battery life
The Jack uses the new low-power Bluetooth 4.2 standard. The chipset they're using is fully backwards compatible, so you can use older devices as well. This is especially important for transmission mode, as you'll want older wireless headphones to work as well. The chipset is capable of negotiating the correct communication protocol with any device is connects to, so you'll always get the connection possible.
Because this chipset uses very little power, the Jack's 300mAh battery is able to last for 12 hours on a single charge. If you need to juice it back up, it only takes 1 hour to fully recharge the battery. Since it uses a standard micro-usb charger, you'll never be caught without one.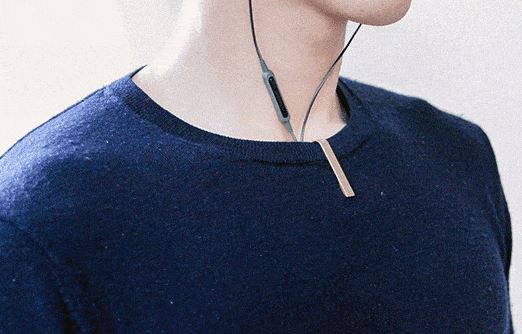 Sound Quality
For the most part, the sound quality will depend on the headphones used. But many people who are considering purchasing a Jack for themselves will have very high end headphones. These headphones might be accurate enough to support higher quality audio files, or require special amplification settings.
It's clear that Jack knew this when designing the hardware, as they've used extremely high quality components. The headphone amplifier is a chip made by maxim integrated. It's called the MAX97220A. If you're using your old apple earbuds, you won't notice a difference with this chip. But where it excels is with large, powerful headphones. The larger the headphone, the harder it is to force current into the coil. Some of the beefiest headphones on the market have 600 ohms of resistance. But this amplifier is one of the few that can drive them and full blast.
This hardware is used in conjunction with the aptX audio codec. This is a more modern codec, and isn't offered in most mid-range audio devices. While it has better audio quality than the standard codecs, it's really only noticeable in very high quality audio files. But FLAC users will certainly appreciate its inclusion.
How these components sound will depend on your headphones. But the one thing you can be sure of is that your expensive cans won't be held back by B-grade hardware.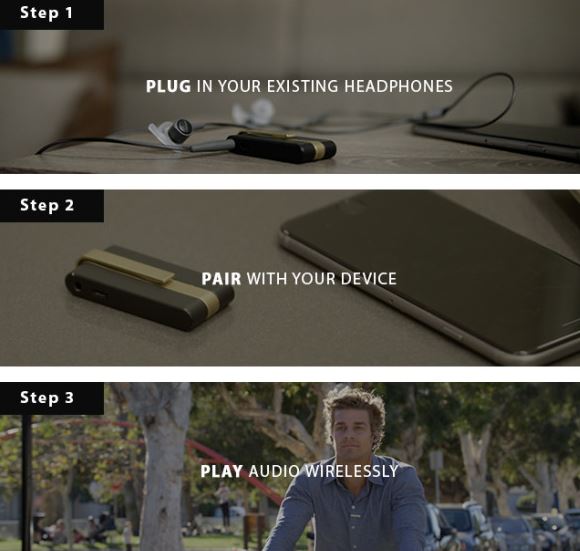 Disadvantages
The only extra thing we would have liked to see was a microphone installed directly in the Jack. This was explored in the campaign, but wound up not being included. Some of our favorite headphones are designed for audiophile use exclusively, and don't include a lot of smartphone compatible features like inline controls and microphones. A mic would be the last piece of the puzzle to convert your phone into a mobile audiophile-grade music station.
Final Verdict
Overall, we've got a lot of good things to say about the Jack. It uses much higher quality components than most standard Bluetooth receivers, making it the only choice for anyone who wants to use high quality headphones with their cellphone. It's also very adaptable. You can use it to convert your car into a Bluetooth stereo, or use it as a transmitter to send wired audio to your existing Bluetooth devices.
But one of our favorite features of the Jack is the sharing option. You can quickly share music with any other Jack user nearby, making on-the-go laptop movie sessions that much more enjoyable.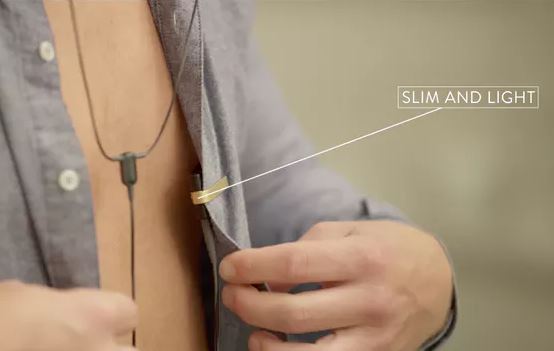 We'd recommend the Jack to anyone who wants a good all-around Bluetooth adapter for any purpose. But if you're looking for a Bluetooth adapter that only does one single thing, there are some other options. For example, one of the Bluetooth FM transmitter car kits allows you to turn a car into a Bluetooth stereo without the use of an AUX port. If you're looking for a receiver designed for your home stereo (rather than a portable unit) you might want to consider a Bluetooth Audio Receiver.
Overall, we're happy to see a company so elegantly bridge the gap between wireless and wired audio devices. Products like the Jack allow you flexibility in choosing your components, so you'll never be held down no matter what standards your phone supports.