Jackery Explorer 1500
Pros
Powers up to 7 devices simultaneously.
Very large battery capacity.
1,800W of total power output.
Relatively compact for the capacity.
Excellent build quality.
Cons
Cooling fan can be a bit loud.
Relatively few duty cycles.
A bit expensive.
When you go on the road, you don't always have access to the power you need. Whether you're camping, fishing, or staying at an off-grid hunting cabin, this can be a challenge. For example, you probably want to keep your phone charged. The idea of going totally off-grid can be appealing, in theory. But with all the smartphone apps these days, our phones are multi-purpose tools. You might have a GPS program with a map of the local area. You might want to take pictures or videos of your adventure. You might even want to listen to some music while you're sitting around the campfire. For that reason alone, you want to bring some portable power.
But sometimes, you want a lot more power. Say you're using a mini fridge, or a portable electric stove. Those types of devices require a ton of electricity. You can't power them with any old power station. You need a large power station with plenty of wattage, and a long-lasting battery. But there are many large power stations on the market, and not all of them are worth the investment. Different units come with different outlet layouts, and different charging options. They can also be more or less heavy, or come with different safety features. Point being, you want to shop around before you buy a power station based on capacity alone.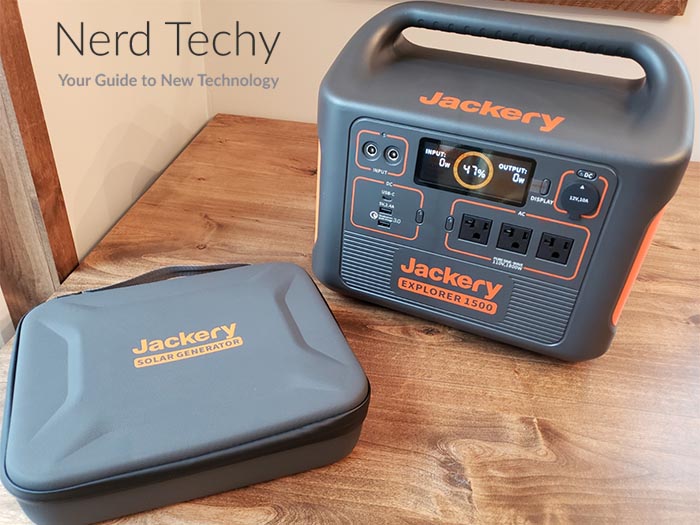 We're about to review the Jackery Explorer 1500 Portable Power Station. This is a big, beefy power station with 1,500 watt-hours (Wh) of capacity. It also has a maximum output of 1,800 watts, more than a standard home power outlet. In other words, we're talking about a very robust power bank. But total power isn't the only thing we need to be looking for. We need to take a look at the physical design, and how it's constructed. We have to consider the different charging ports, and what each of them is compatible with. And of course, we'll have to talk about safety. Let's get started, and see what we find!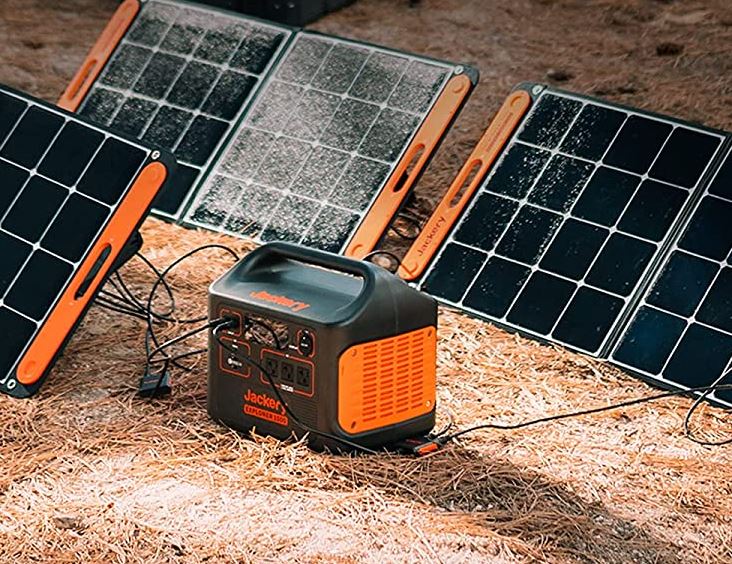 Overall Design
The Jackery Explorer 1500 is constructed from a rugged black plastic, with orange text and highlights. It's rectangular in shape, although the corners are rounded, so there are no sharp edges. At the top, there's a molded plastic handle, with the word "Jackery" printed beneath it in big, bold letters. The overall size of the power station is 14 inches wide, 10.4 inches deep, and 12.7 inches tall. It weighs a little over 35 pounds, so it's a little bit hefty to move around. That said, it's actually fairly light for a power station with this much capacity. You can still carry it around a campsite or a large property without too much effort.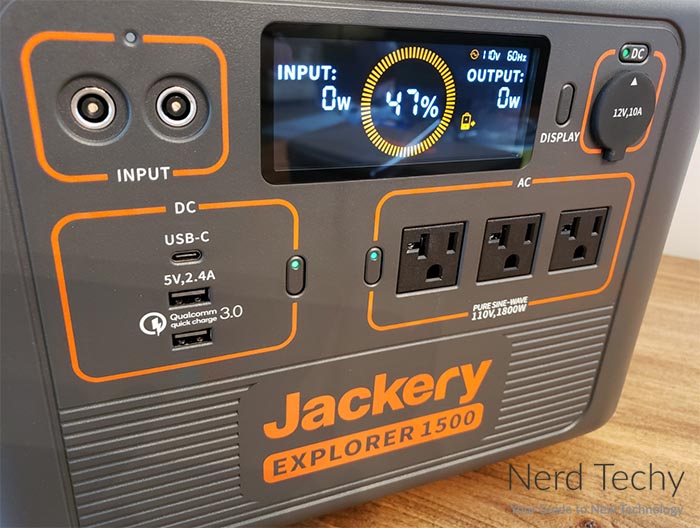 If you're primarily looking for a lighter, more compact power station, consider the Jackery Explorer 240 instead. It tips the scales at only 6.6 pounds, not much heavier than a standard red clay brick. Then again, it has considerably less capacity than the 1500.
The sides of the Explorer 1500 have large orange vented panels covering most of their area. These wide, horizontal vents do an excellent job of providing airflow, which keeps the internal electronics cool. A lot of times, the internal fan doesn't even need to run. Unfortunately, when the fan does kick in, it's a bit louder than we would have liked. It's not going to overtop your stereo or anything like that, but it's definitely a bit loud. Also on the left side of the housing, you'll see an LED light. This is bright enough to light up a reasonably large outdoor area, and it's operated with an orange control button.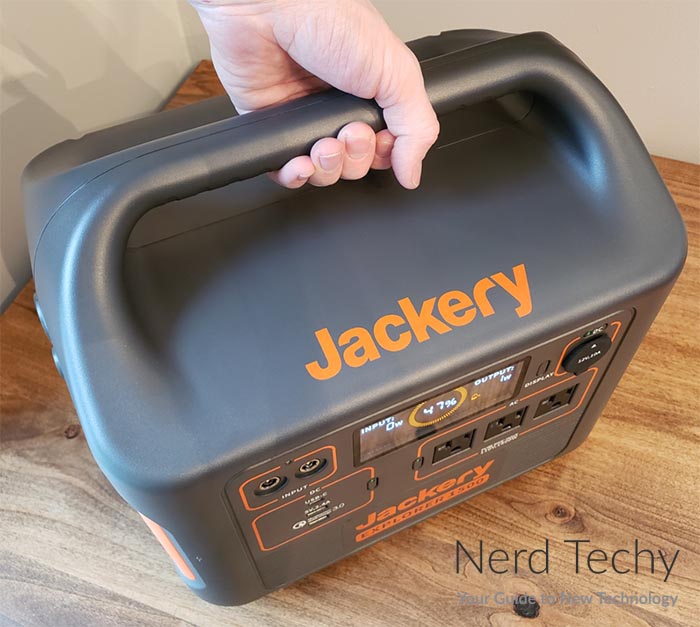 On the front panel, in the top center, there's a bright LCD display. In the middle of this display, there's an orange ring, which will slowly disappear as the battery depletes. This ring surrounds a percentage readout of the remaining battery life, which is more useful. To the left, you'll see the number of watts that are currently incoming into the power station. To the right, you'll see the number of watts you're outputting. Below, you'll see the number of estimated hours until the battery is charged or drained, respectively.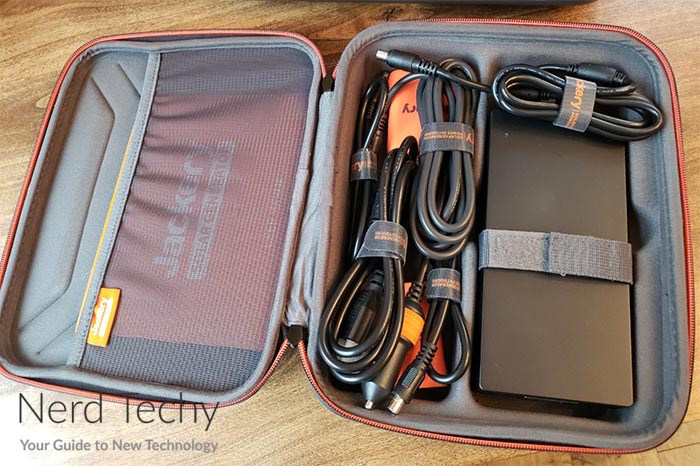 To the right side of the display, you'll see a DC automotive power supply port. Moving clockwise to the bottom right, there's a row of three grounded AC power outlets. Continuing clockwise to the bottom left, you'll find all of the USB ports. From top to bottom, these are USB Type-C, USB Type-A, and USB Type-A QC. Finally, at the top left, there are two round DC power input ports. There's an indicator light above, which illuminates when the internal battery is being charged. Near all of the outgoing ports, there are buttons. These can be used to activate or deactivate various groups of outlets. You can individually control AC power, DC power, USB power, and even the LCD display.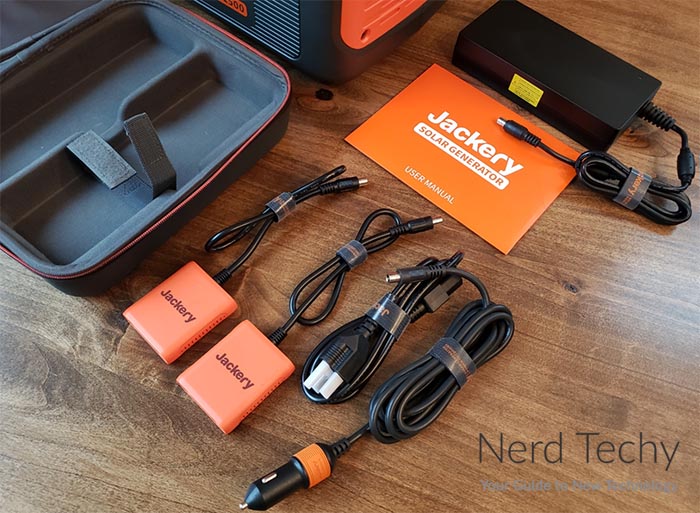 Along with the main power station, you get all the various cables you need to keep it charged. There's an AC power adapter for charging from your wall outlet. There's an automotive DC charger for staying charged in your car. Additionally, there's also a pair of solar panel adapters. All of this is covered by Jackery's impressive 24-month warranty. That's one of the longer warranties on the market, and it speaks to their confidence in their engineering.
Battery Performance and Capacity
So, what is the Explorer 1500 capable of? Let's take the ports in the same clockwise order, beginning with the DC automotive port. This outputs standard 12-volt, 10 amp automotive power, for a total of 120 watts. So far, pretty standard.
But when we get to the AC outlets, things start to get impressive. Each outlet has a maximum output of 1,800 watts. That alone is more than a standard 15-amp indoor circuit. But the ports can also support up to 3,600 watts of peak power. This is useful for machines like refrigerators, which have a compressor. The compressor kicks in, the power quickly spikes, and then it drops back down. As a result, you can use this power station to run any electronics you can use in your home.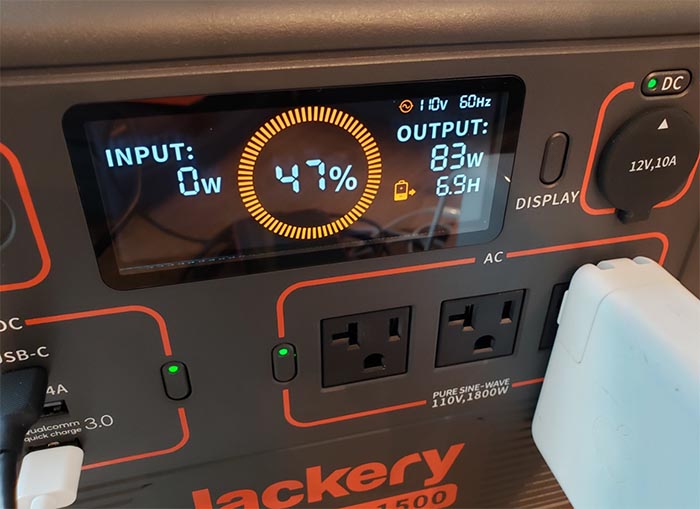 Each of the USB ports has its own capabilities. The USB Type-C PD port provides up to 60 watts of power, enough for most PD-powered devices. The only time you might run into a shortfall is if you're trying to power a larger laptop. In that case, you'd have to shut the laptop down while it charges. The first USB Type-A port is a standard 5-volt, 2.4-amp, 12-watt power supply. The Quick Charge port provides 18 watts. This isn't all that impressive, but it's enough to get the fastest possible charging speeds on your iPhone.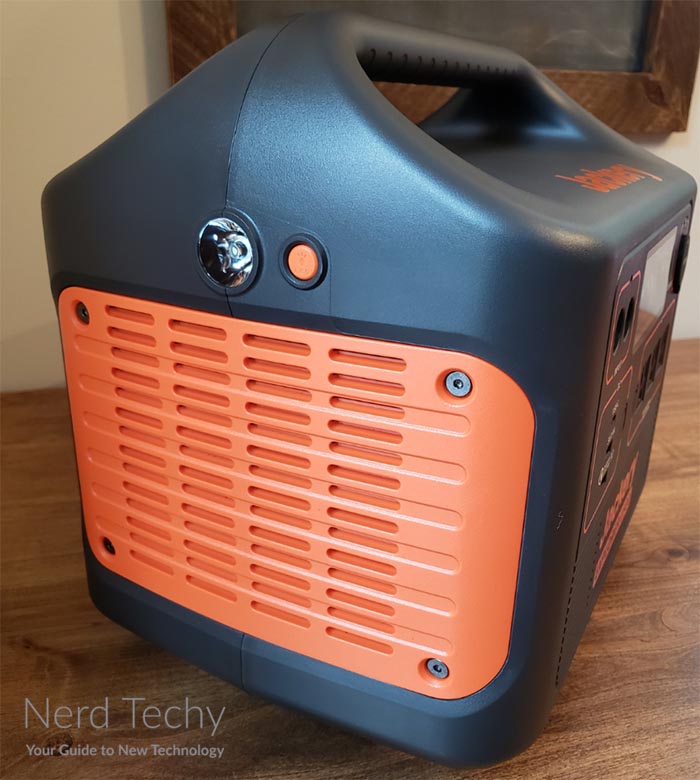 One thing to keep in mind is that the 1,800-watt limit (3,600 peak) applies to the entire power station. This limit is shared by all the ports and outlets. The more you have plugged in, the less you'll be able to draw on any individual port. Given how high this number is, you won't often have any problems. But if you're running a high-wattage device like an electric stove, you could have issues.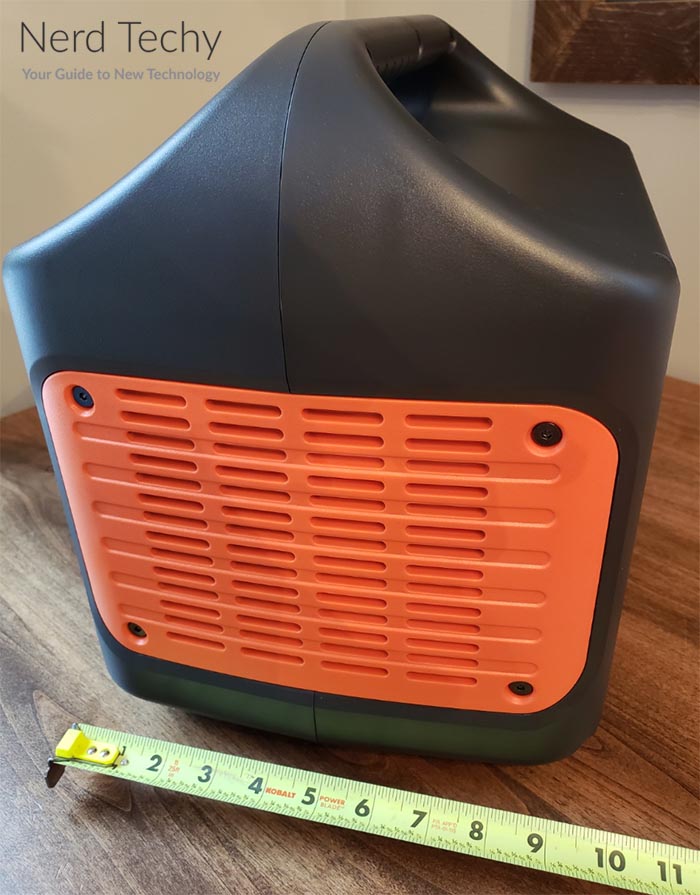 The battery has a maximum capacity of 1,534Wh, which is fairly robust. But what does that mean in real-world terms? To begin with, you can charge a modern smartphone around 100 times. With a large laptop like the MacBook Pro 16", you'll get around 15 full charges. With an electric camp stove, you'll get around an hour of operation, depending on wattage and settings. You can even run a full-sized fridge for about 15 hours, which is handy during a long power outage.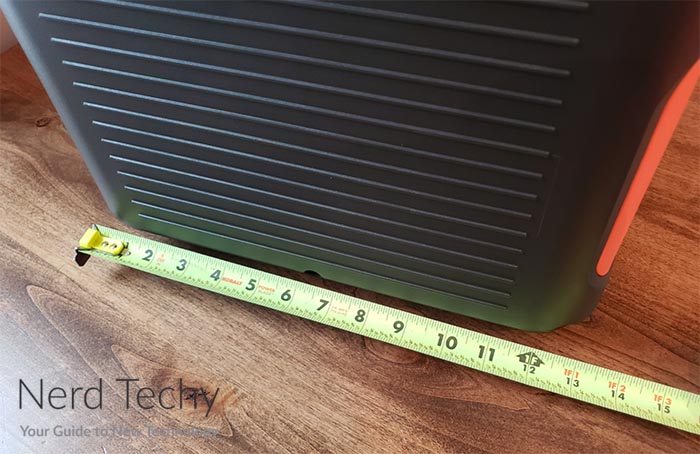 But what if you want even more power? In that case, you can pretty much forget about anything portable. That said, the Bluetti NA300 and B480 are an excellent home power backup. They're a modular power station and battery system, and can be expanded up to 12,600Wh of capacity.
Charging and Safety
A power station isn't any use if you can't charge it. Thankfully, the Explorer 1500 has multiple ways to charge. When you're at home, you can simply charge from the wall. This takes about six hours, assuming you started with an empty battery. With the car charger, it takes a bit longer; a full charge will take about 15 ½ hours. Solar panel performance will vary considerably depending on the panel. But if you connect the maximum of four 100-watt panels, you can charge in as little as 5 hours.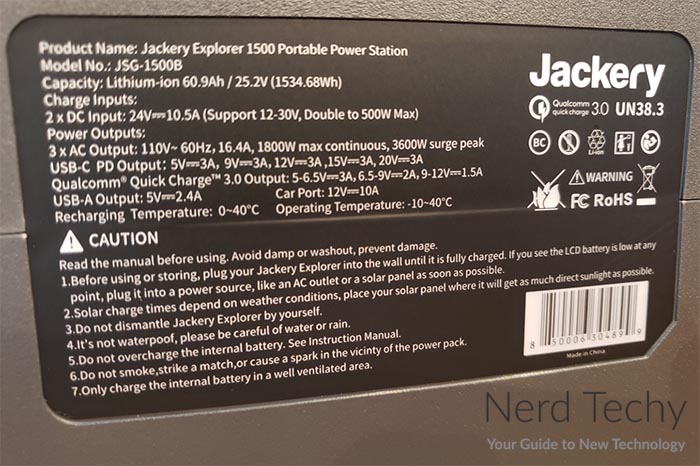 If you want a power station that includes its own solar panel, check out the OUPES Solar Generator 600 Kit. It's also smaller and more portable than the Explorer 1500. Then again, it has only about 40 percent of the capacity.
The Explorer 1500 comes with all the safety features you expect from a modern power station. It has over current protection and short circuit protection to keep your devices safe. It has over discharge and overcharge protection to keep the battery safe. And to prevent a fire, there's a thermal sensor to cut off power if the unit gets too hot. Our one minor complaint is that the battery is only rated for 500 duty cycles, which is relatively few.
On the plus side, you get pure sine wave power, which is safe for sensitive devices. That said, this is not a suitable universal power supply for a CPAP. That's because it needs to be manually powered on. If your power goes out in the middle of the night, it's not going to kick in.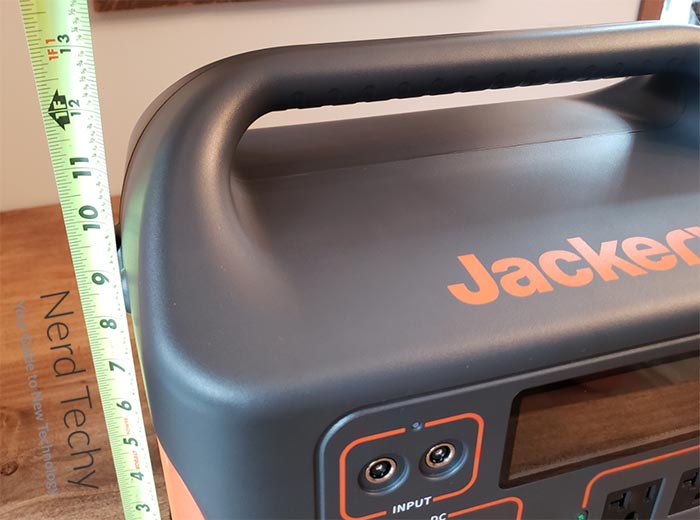 Final Verdict
The Jackery Explorer 1500 is one of the most powerful portable power stations in the world. You can run almost any piece of electronics, even if you're at a campground or somewhere else off-grid. You can even run appliances like your fridge in the event of a power outage. Minor quibbles aside, this is a very well-engineered piece of equipment.
The unit is well-built and high quality. If we were to recommend any large-capacity power station to someone looking for quality engineering, the Jackery Explorer 1500 would be the one.