Lefant M210-Pro
Pros
Tangle-free design.
Multiple integrated cleaning modes.
Very compact and space-saving.
Affordable price-point.
Cons
Confusing setup process.
Disappointing suction power.
Matte black exterior finish shows dust.
If you haven't shopped for robot vacuums in a while, you may need to adjust your expectations. Early models were primitive compared to today's models. They were self-propelled, but they weren't what you'd call "smart." They rumbled around your house and bumped into everything in their path. They'd pass over the same area a dozen times, and skip others entirely.
Today's robot vacs are far more capable. They can vacuum in a logical pattern so they cover your entire floor. Battery and motor technologies have also come a long way. You can cover a much larger area, and clean up more significant messes. And with online app controls, you'll have much more fine-grained control than you would with an older vacuum.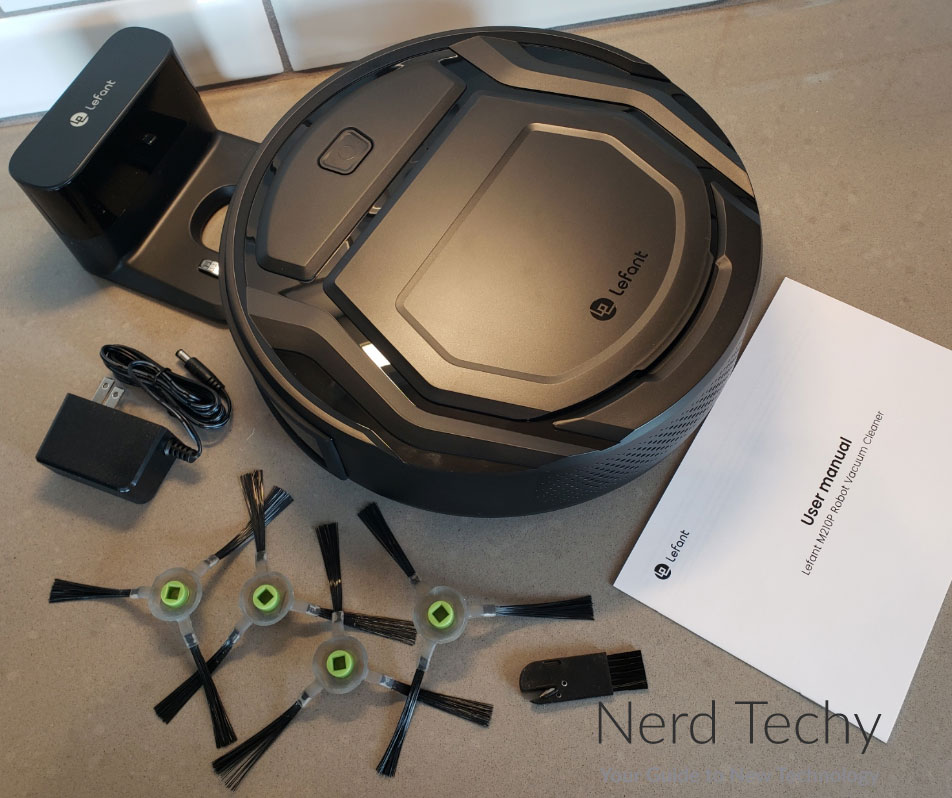 We're about to review the Lefant M210-Pro Robot Vauum. This is an unusual vacuum with no main roller brush. Instead, it has a wide opening that won't trap hair or create tangles. But what else does it have to offer, and is it a good choice for you? We're about to dig deeper into its design and features and see what it has to offer. Let's get started!
Overall Design
The Lefant M210-Pro Robot Vacuum is constructed from a durable black plastic. It has a hyper-modern aesthetic, with a bunch of angular lines on the top panel. They form a series of ridges that have a roughly hexagonal profile. This serves no practical purpose, but it's a nice aesthetic touch.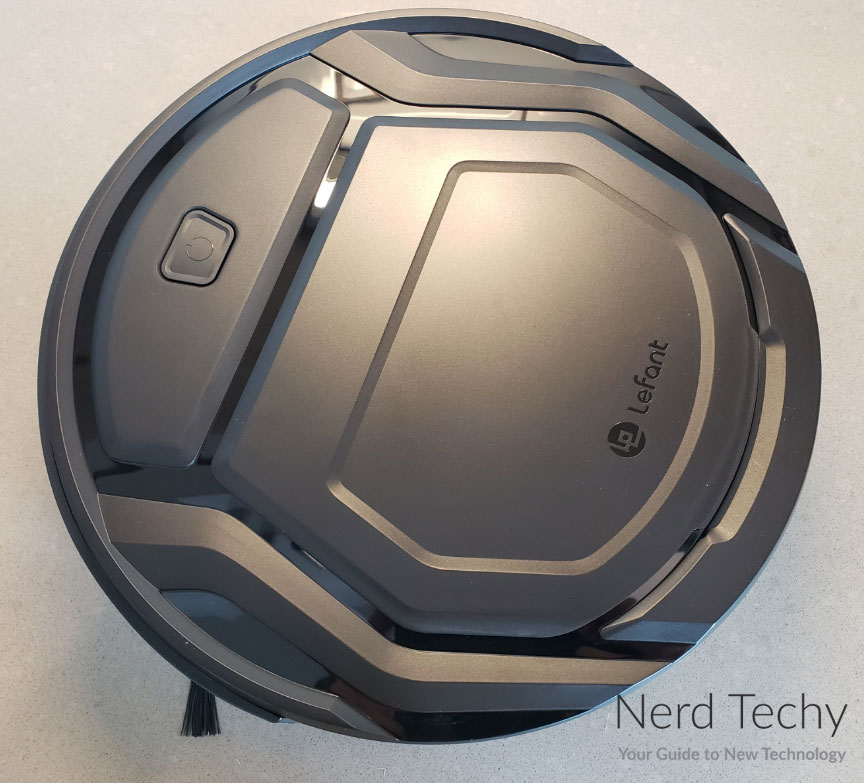 The front panel has a high gloss because it functions as a sensor. The rear is perforated, to allow exhaust air to flow out of the motor. All of the material is easy to wipe clean, and all you need is a damp cloth to eliminate dust and fingerprints.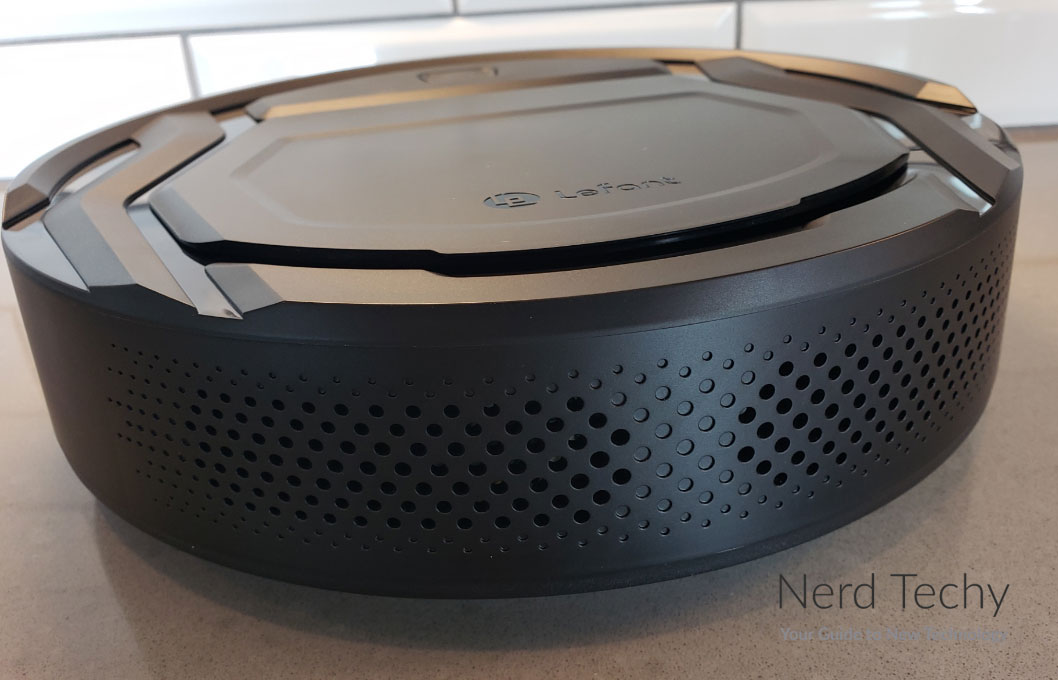 The overall profile is disc-shaped, like most robotic vacuums. It measures 11 inches in diameter, with a thickness of just 2.99 inches. That's not absurdly slim, but it's pretty slim as robot vacs go. It will easily clean under much of your furniture. It fits under many sofas, and even a lot of shelving.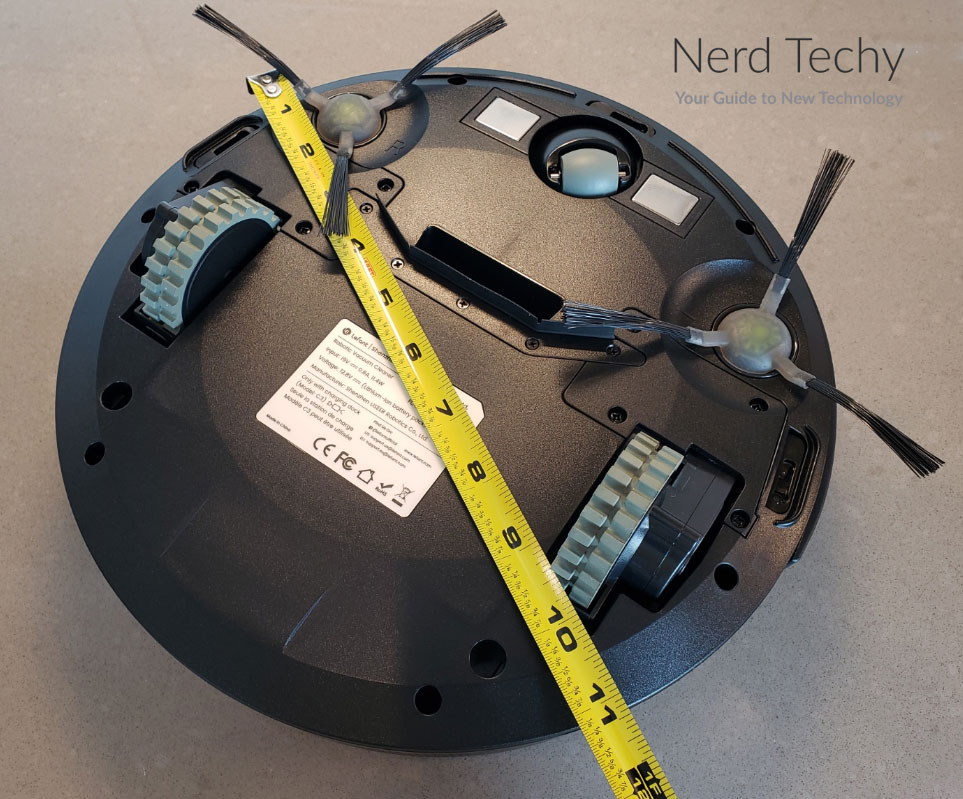 The only physical control is a power button near the front of the top. It has a blue-green LED light, which illuminates when the vacuum is active. Press it once, and you'll initiate a cleaning cycle. Press it a second time, and the vacuum will return to its base. The charging base itself is compact, and sits close to your wall. This makes it easy to position, as long as it's reasonably close to an outlet.
If you like the design but want more features, check out the Lefant F1. It has a similar size, albeit with an even slimmer profile. It's also brushless, but with more advanced cleaning functions, including a mopping pad and a stronger motor. On the downside, it also costs a bit more.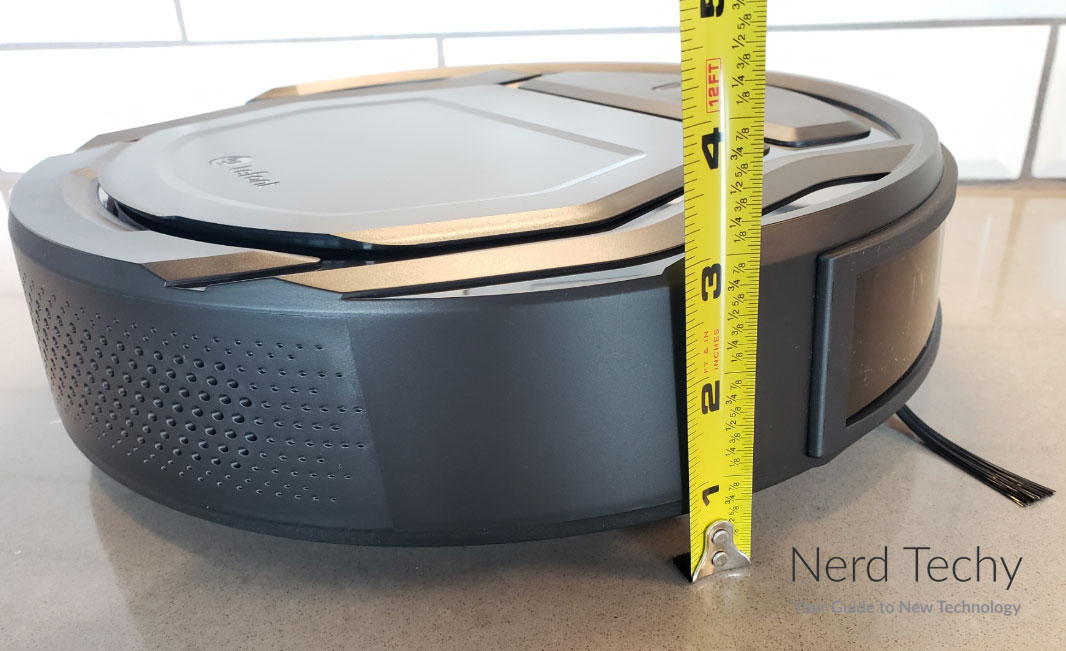 Use code K5TJKBYL for a 10% discount when you order the M210-Pro from Amazon
Drive and Brushes
The drive wheels are located to the sides of the housing. They're reasonably fat, and they can cross up to a 0.6-inch transition. This is larger than most transitions you'll commonly encounter around the house. That said, some larger transitions can be as tall as 0.75-inch, which the M210-Pro won't be able to cross.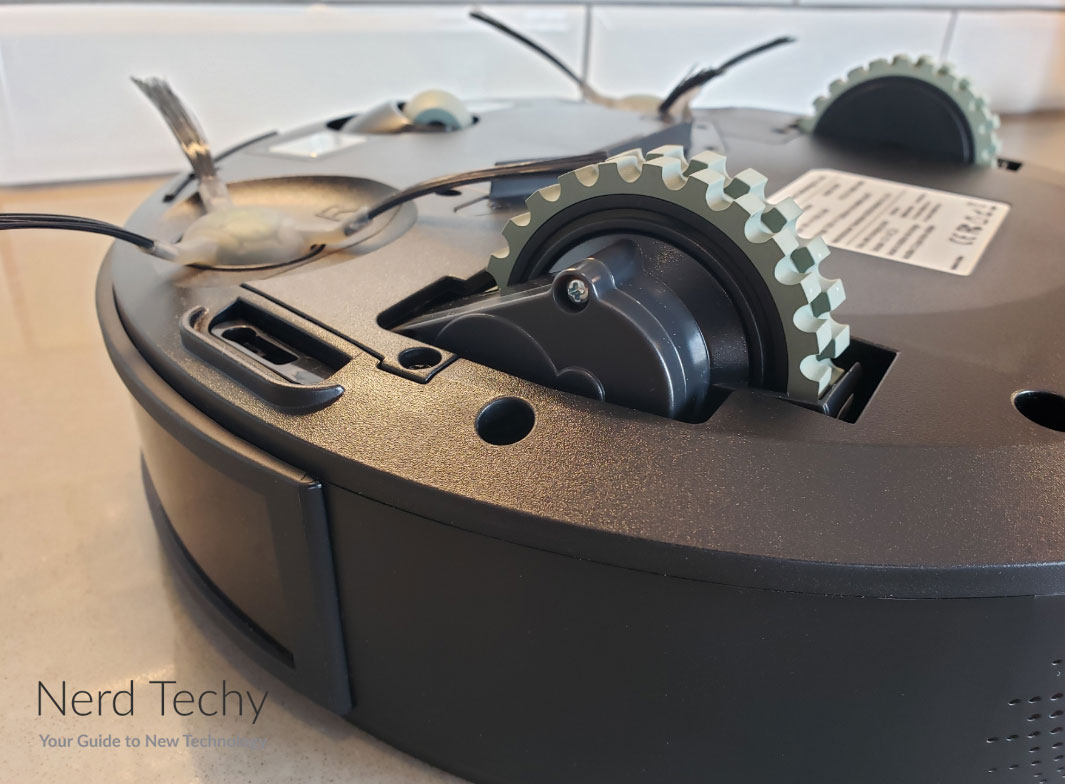 At the front of the housing is an additional wheel, but this one is much smaller. It can swivel 360 degrees, and it's motorized. This allows it to turn and direct the vacuum in any direction. As a result, it can move freely around your house, without the need for manual assistance.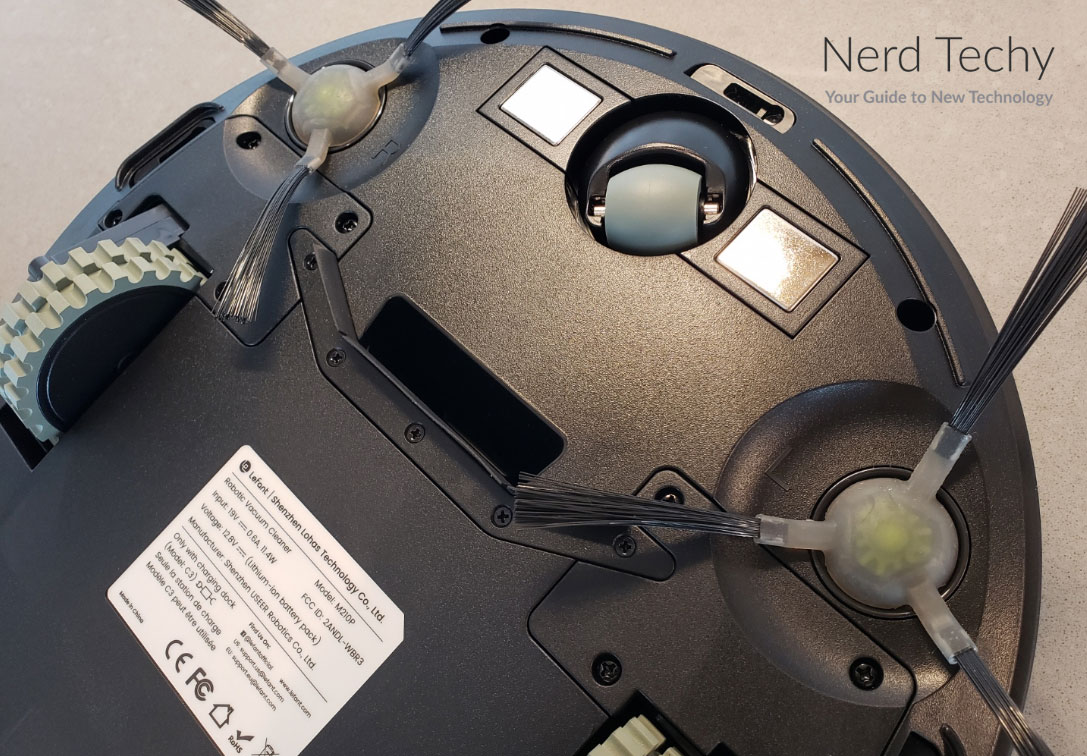 The brush mechanism is a bit unusual. Instead of a main roller, there's a wide-open chute. The chute sits towards the rear of the housing, and it faces forward, not down. This orientation is actually very efficient. As it passes over your floor, it will naturally gather most debris without any issues.
To either side of this chute and towards the front, there's a set of small brushes. These are oriented horizontally, and they look like upside-down helicopter blades. They rotate in opposite directions, sweeping dust and dirt towards the center. On solid floors, this makes the cleaning performance incredibly efficient. Unfortunately, these brushes and the horizontal chute are less effective on carpets.
If you're looking for a vacuum that works better on carpets, consider the iLife A10 Robot Vacuum. It sports a floating roller brush, which works well on almost any carpet thickness. It also has a long-lasting battery, albeit with modest suction and a tendency to tangle.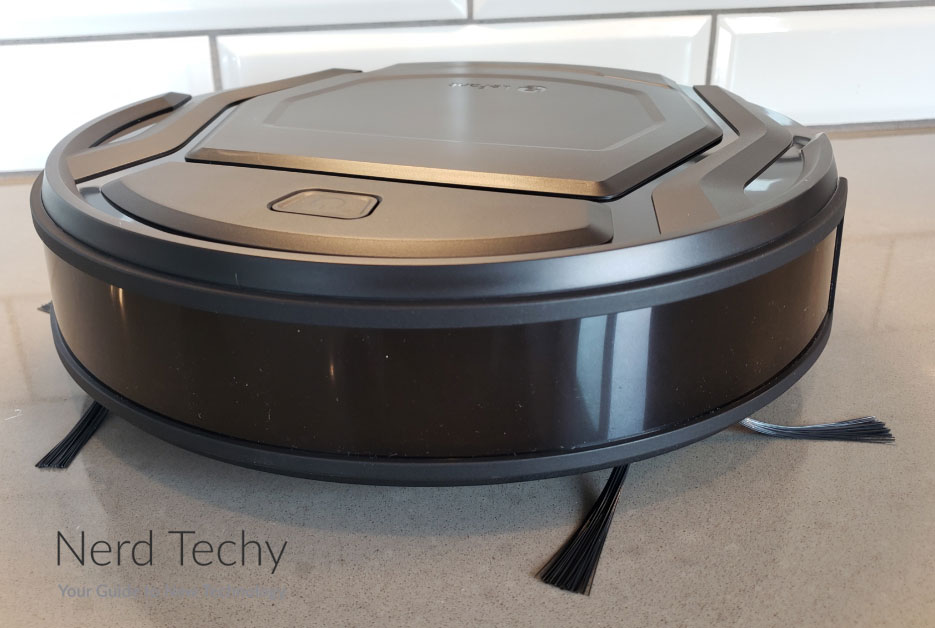 Cleaning Performance
The Lefant M210-Pro has an adjustable suction level. You can adjust it manually via the smartphone app, although it runs in automatic mode by default. As the vacuum passes through your house, it will adjust the strength based on the surface. When it's on a solid floor, the suction level will be lower. When it hits a carpet, the motor will speed up.
At its most powerful, the motor can provide up to 2,200 Pascals (Pa) of suction. By comparison, the average robot vacuum pulls more in the neighborhood of 2,700Pa. We have to admit, we were a bit disappointed. Then again, this is more of a solid floor vacuum to begin with. If you have deep pile carpets, you'll need to look elsewhere.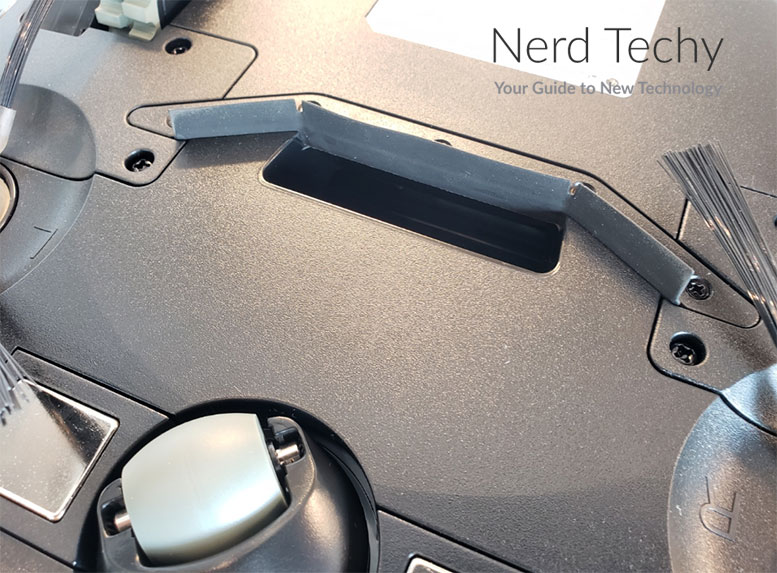 At maximum power, the motor produces 56dB of sound. That's slightly quieter than the sound of ordinary conversation. You won't have to raise your voice to carry on a conversation while it's operating.
You can also choose from four different operating modes. Each of them works a bit differently, and will be helpful in different situations:
Zigzag mode – In zigzag mode, the M210-Pro will navigate in an intelligent manner. Instead of zooming around randomly, it will go back and forth just like you were working it manually.
Edge mode – In edge mode, the vacuum will focus only on the perimeter of your room. It's great for cleaning out dirt and dust that gathers around your baseboards.
Spot mode – In spot mode, your vacuum will work only in a small area. It's best for localized messes or spills, although you do have to set the vacuum in the area first.
Random mode – This is a bit of an oddball. In random mode, the M210-Pro runs around like an old-school "dumb" robot vacuum. We're not sure why you'd want to do this, but the option is there if you need it.
If you want even more versatility, a robotic vacuum and mop combo might be up your alley. We recently reviewed the best self-emptying all-in-one vacuums/mops, and they're all good options.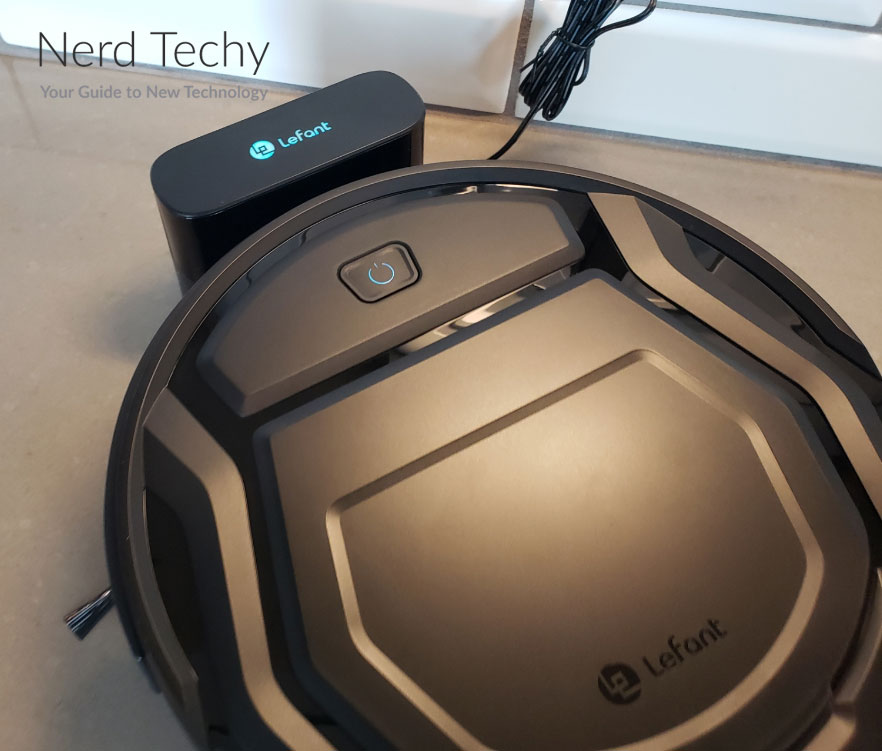 Battery and Charging
The Lefant M210-Pro's internal battery carries enough charge to run for two hours. That's about average for a robot vacuum, and it's all you really need. You'll be able to vacuum all but the largest floor plans in a single go.
Even if you have an enormous house, battery life isn't much of a concern. When it starts to get low, the vacuum will automatically return to its base. It will recharge, then pick up cleaning again right where it left off. Unless something weird goes wrong, you should never have to lift a finger.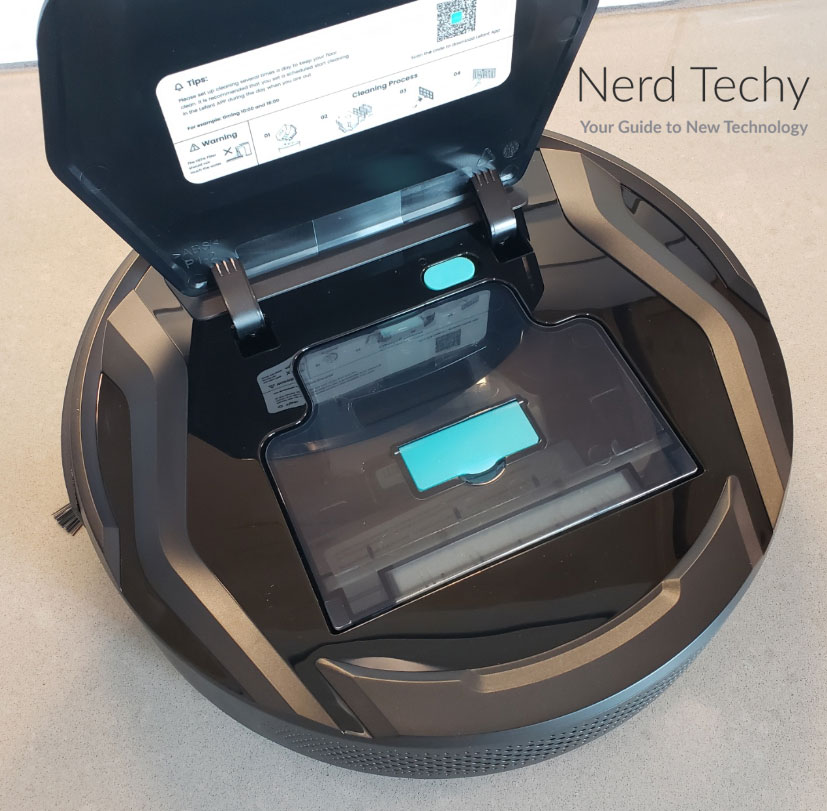 Use code K5TJKBYL for a 10% discount when you order the M210-Pro from Amazon
Setup and Maintenance
The first time you use the M210-Pro, it won't seem as smart as it really is. It will have to map out your house, which can take a bit of trial and error. The infrared sensors will detect walls, furniture, and other obstacles, and direct the vacuum around it. But other than that, it may seem to move erratically. Just let it do its thing. Once it's mapped your house, it will work normally.
Before you even get that far, you may want to install the smartphone app and pair your vacuum. It gives you a bit more control over the vacuum, and allows you to control it remotely. That said, the setup process is a bit janky. If you use a phone number to confirm, it won't work. You'll have to use your email address.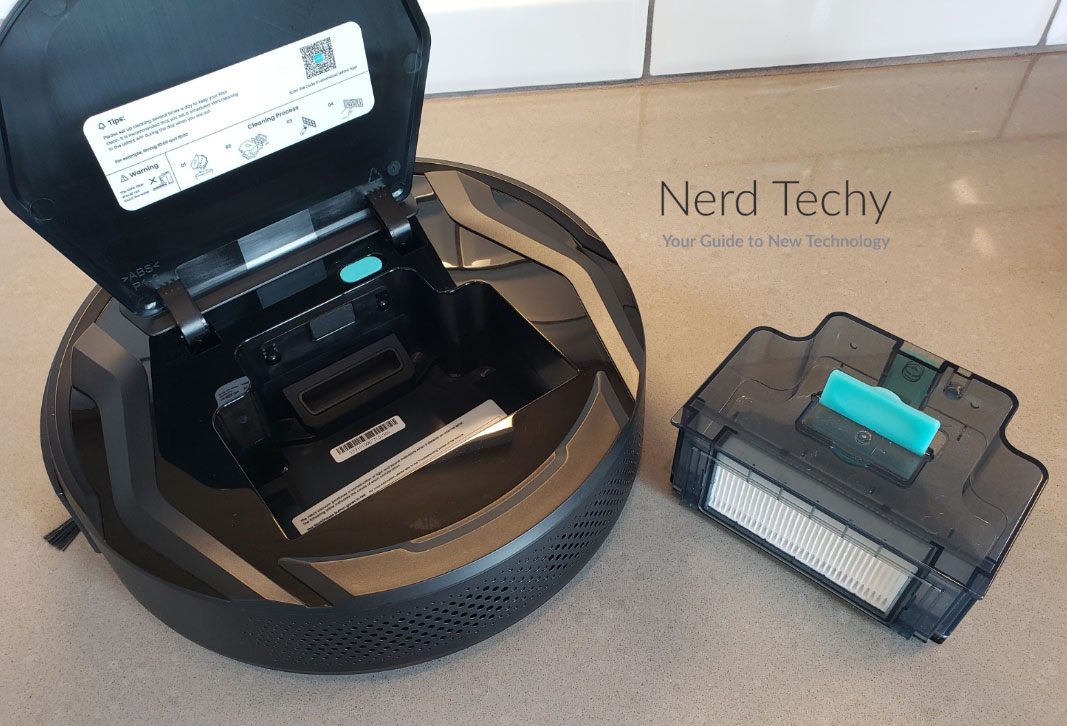 The dust bin has a capacity of 500ml, which is about average for a robot vacuum. You can expect to get through about a week of cleanings, but that's really a rough estimate. It depends on how big your home is, how dirty it is, and how often you run the vacuum. It's easy to dump out, with a little blue button on the side that releases the trapdoor.
You may also want to clean out the filter from time to time. It's a HEPA filter, which means it can remove most of your allergens. If it gets filthy enough, there's a free replacement filter included in the package.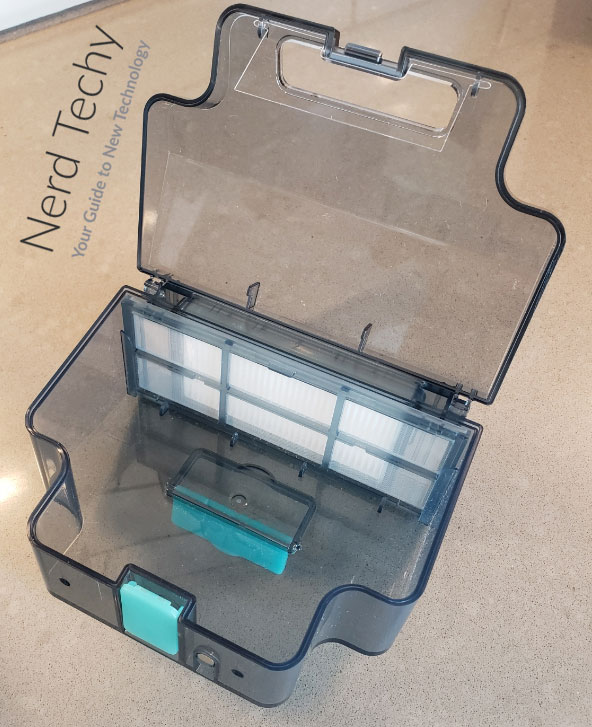 Everyday Use
You can run a manual cleaning any time you want, using the control button or the app. Alternatively, you can use the app to set up scheduled cleanings. These can be daily or weekly, at any time of the day or night.
Within the app, you can also view a real-time view your cleaning progress. There's a map of your home that shows how much has been cleaned and how much remains. You can even see where the vacuum is at any time. This makes it easy to find if it gets lost.
In addition, you can set the smartphone app to work with voice controls through Google Assistant or Amazon Alexa. This makes it easy to start a cleaning cycle any time you want.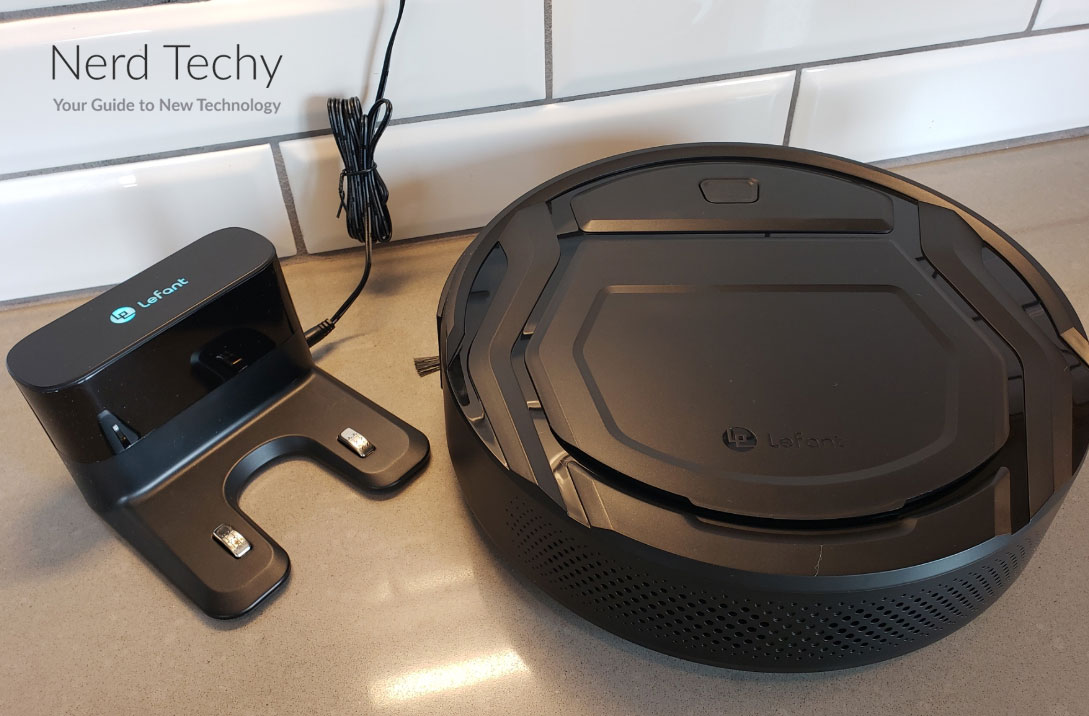 Final Verdict
The Lefant M210-Pro Robot Vacuum is a well-designed cleaning machine. It's reasonably compact, and it will fit under a lot of furniture. The cleaning system is unique, and won't be for everybody. But it's perfect for pet owners, or if most of your rooms have solid flooring. If nothing else, you'll never have to worry about tangles or clogs.
We had some qualms with the suction, which is a little sub-par. But considering what the vacuum is designed for, 2,200Pa should be plenty. The battery lasts long enough for most houses, and emptying and maintenance are a breeze. And with the smartphone controls, it's very easy to operate.