Vantop Snaptain SP680
Pros
Affordable and perfect for beginners.
Good camera quality.
Straightforward, easy to learn controls.
Very lightweight design.
Comes with lots of extras.
Cons
Short signal range.
No GPS functionality.
No gimbal.
A few years back, camera drones were prohibitively expensive. Professional surveyors used them, as did Hollywood filmmakers.
But for most people, they simply weren't practical. In the past decade, things have changed. Prices have gone down and control schemes have gotten far simpler. Today, pretty much anyone can own and operate a camera drone.
This has led to a profusion of drone hobbyists. With virtually zero barrier to entry, people are flying drones not for work, but for fun.
In a way, it's like owning an RC car or airplane. You can push your little vehicle to the limit without risking your personal safety. But with a camera, the experience is more immersive. You can get a birds-eye view of your surroundings, and even save your videos for later viewing.
Today, we're going to review the Vantop Snaptain SP680. Vantop is known more for their camera technology than for any kind of drones. Not long ago, we reviewed their H609 Mirror Dash Cam, and we were duly impressed. But how well does their drone compare to the competition? Let's take a closer look, and find out!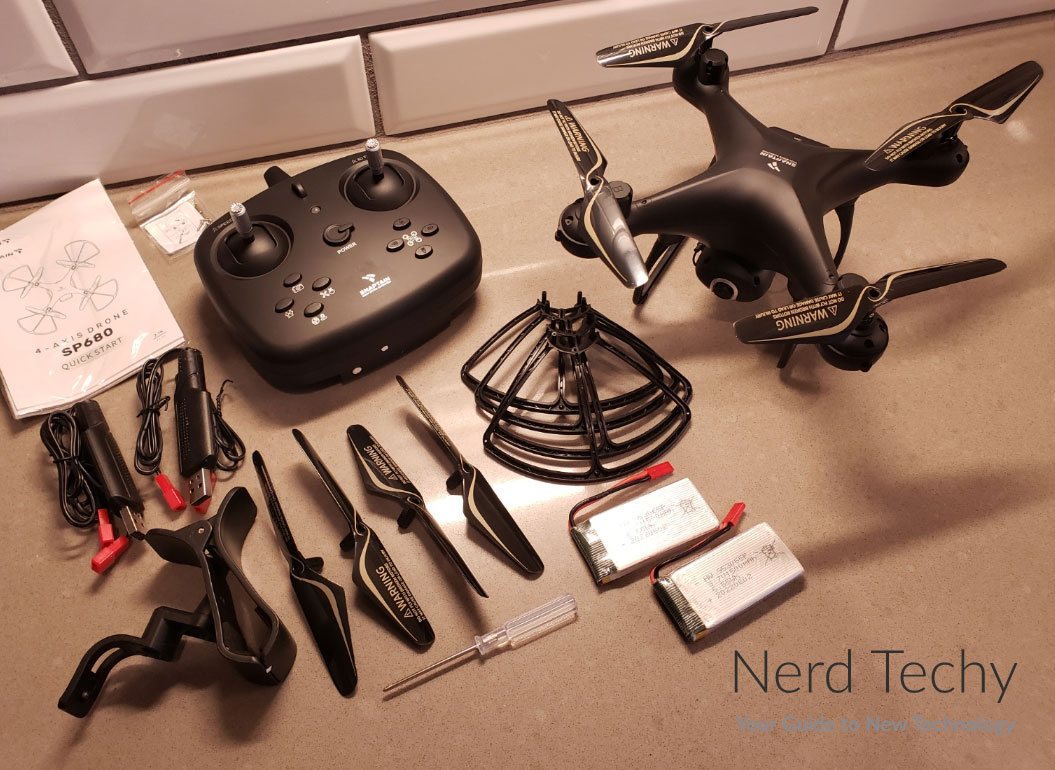 Overall Design
The Vantop Snaptain SP680 has a black plastic housing. It seems reasonably durable, and it has a glossy finish that's easy to keep clean. It won't collect a ton of fingerprints or dust, and you can wipe it down with a damp cloth as needed.
This drone has a classic quadcopter design. The main part of the housing is X-shaped, with lobed extensions at the corners. Each of these extensions houses its own motor, with a propeller on top. The propellers are equipped to tilt ever so slightly in a 360-degree arc. This allows the drone to maneuver by tilting the props forward, backward, left, or right.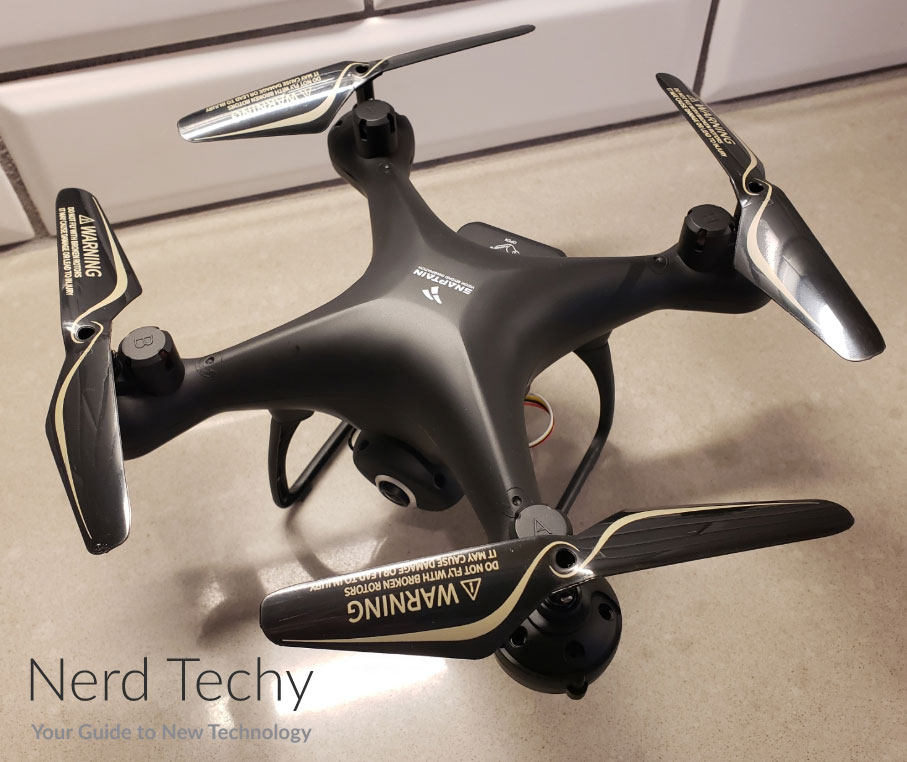 The design is all curves, with nary a sharp angle to be found. The camera hangs underneath the main housing, and is roughly oval in shape. The lens is visible at the front, with the microphone mounted on its side. It always points forward, and doesn't have the ability to swivel like the cameras on higher-end drones. If you want to point the camera in a particular direction, you'll need to move the entire drone.
One thing we liked about the SP680 is how durable it is. A lot of similar "beginner" drones are fragile, which is a big problem. When you're just starting out, you're going to have some hard landings. You'll probably bump the drone into an obstacle or two. This is a normal part of learning, and your first drone should be able to handle some abuse.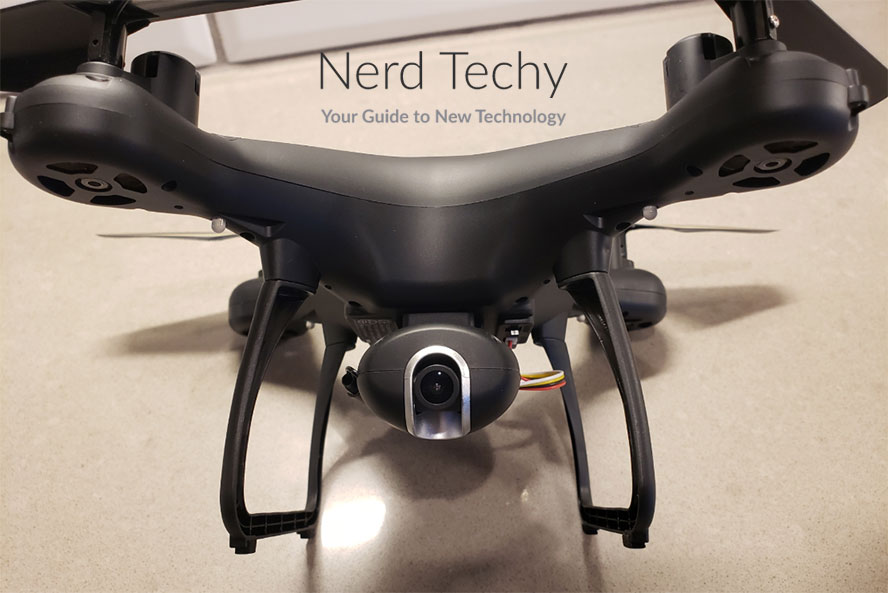 To that end, there's a large set of plastic skids on the bottom of the housing. These provide a stable landing platform, and form a barrier around the camera. As a result, it'll prevent damage the camera, even in a light crash.
Similarly, there's a set of protective guards that you can install around the propellers. These will keep them from getting damaged if you bump into a tree, fencepost, or other obstacle.
If anything does go wrong, Vantop backs their drone with a 12-month warranty. That's more than long enough to determine if there's a defect in parts or labor.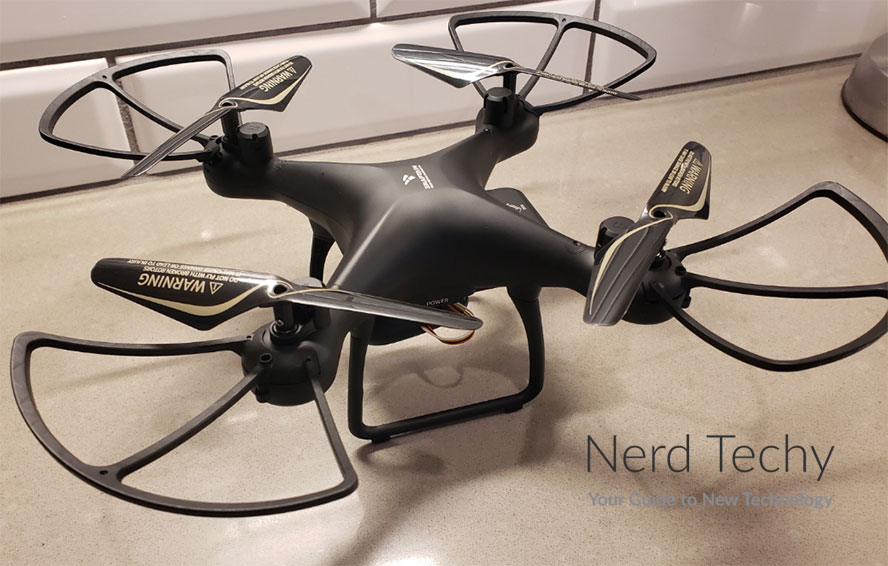 Controlling the Drone
The SP680 is operated by a handheld controller. It's big and blocky, with a rectangular profile and rounded corners. The ergonomics could be better, but at the end of the day we didn't have any trouble with it.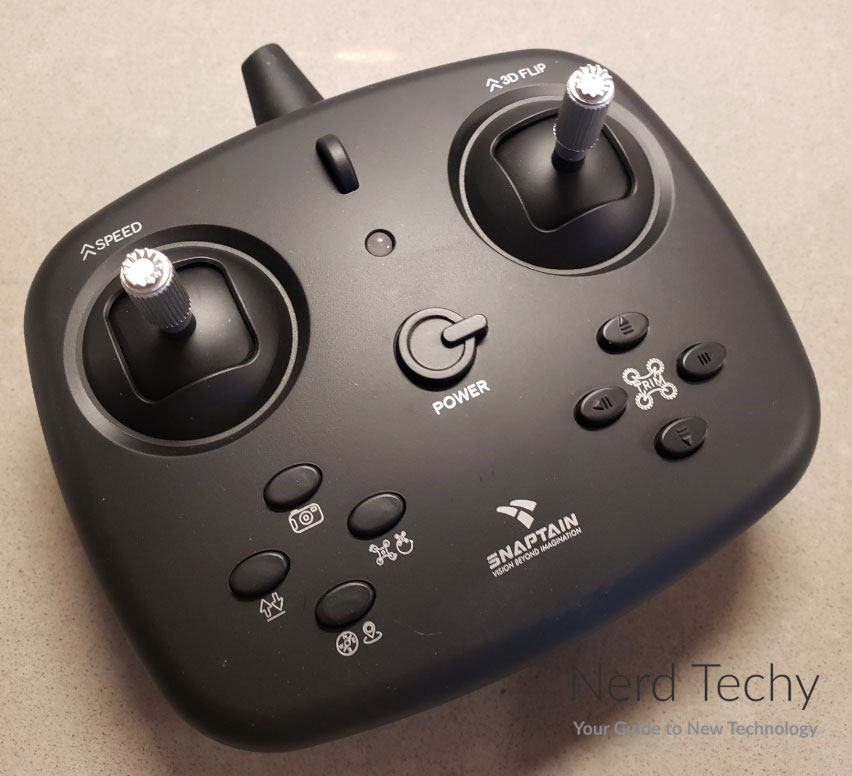 There's a pair of joysticks that control the drone's flight; these are the controls you'll use most often. However, there's an array of buttons to control additional functions. Among other things, you can turn the camera on or off or return the drone to home.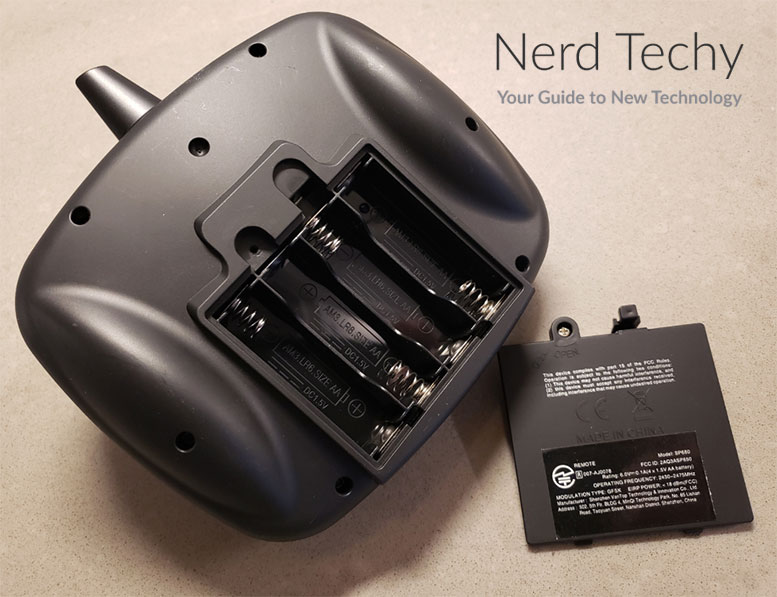 There's a frame at the front of the controller to support your smartphone. It's sturdy and spring-loaded, and can hold up to a 10-inch device. That's large enough to accommodate small tablets, let alone any ordinary smartphone.
When it's in place, your phone will act as a display and show what the drone camera is viewing. The drone and controller are compatible with both Android and iOS, so almost any phone will do.
In addition to ordinary stick-controlled, there are a few other noteworthy control features. These include:
One-button takeoff and landing – Takeoffs and landings are the hardest part of drone flight, and this function makes it totally automatic. Automated landing is particularly handy, since you don't risk setting the drone down to hard.
Altitude hold – In this mode, the drone will maintain the same altitude while you fly it around. Pointing the camera and maintaining altitude at the same time, so it's nice to be able to automate it. This can be useful when you're trying to film a long, panoramic shot.
Three speed modes – You can adjust the motors to fly faster or slower, allowing for more fine-grained control.
Voice and gesture controls – You can fly the drone using your voice, or use gestures to trigger a photo for taking selfies. That way, you won't be holding the controller in your picture.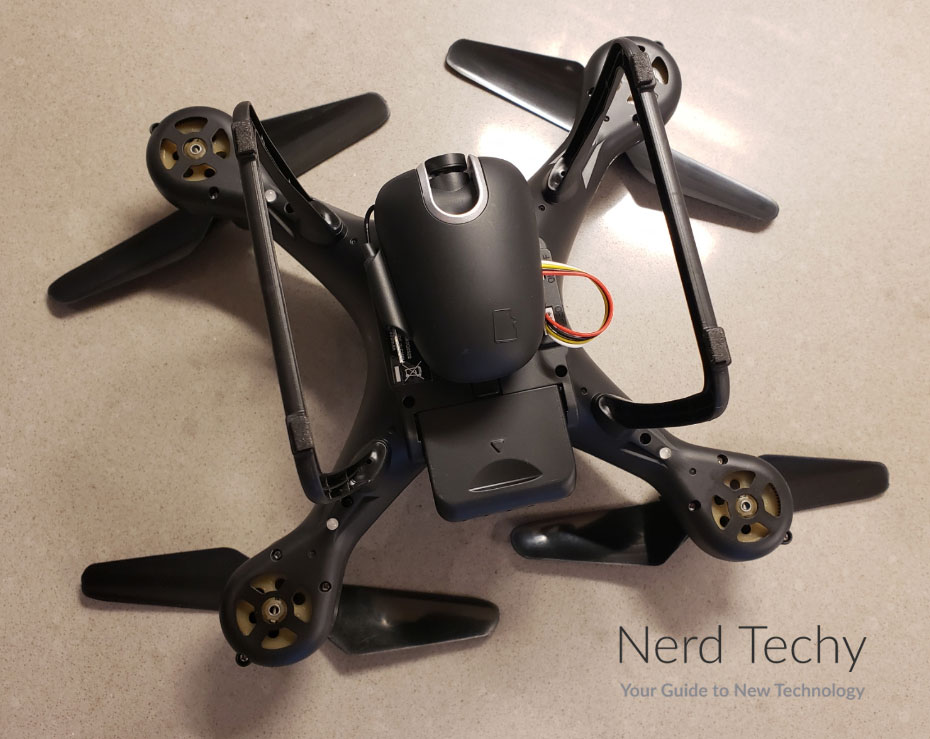 Wireless Signal and Range
The Snaptain SP680 doesn't communicate directly with the controller. Instead, your smartphone serves as a bridge between the two. On the one hand, this has some notable advantages. You don't have to worry about most kinds of interference, and it's easy to set up. Just install the smartphone app, pair with your drone, and you're ready to go.
On the other hand, tying your drone to your smartphone has a major drawback. Instead of being able to fly a mile or more away from the controller, the range is far more limited. The drone will only operate within direct range of your smartphone.
The exact distance will depend on your phone and any interference in the area. But on average, you can expect roughly 250 feet of range. That's less than the length of a football field. It's good enough for learning to fly, but that's about it.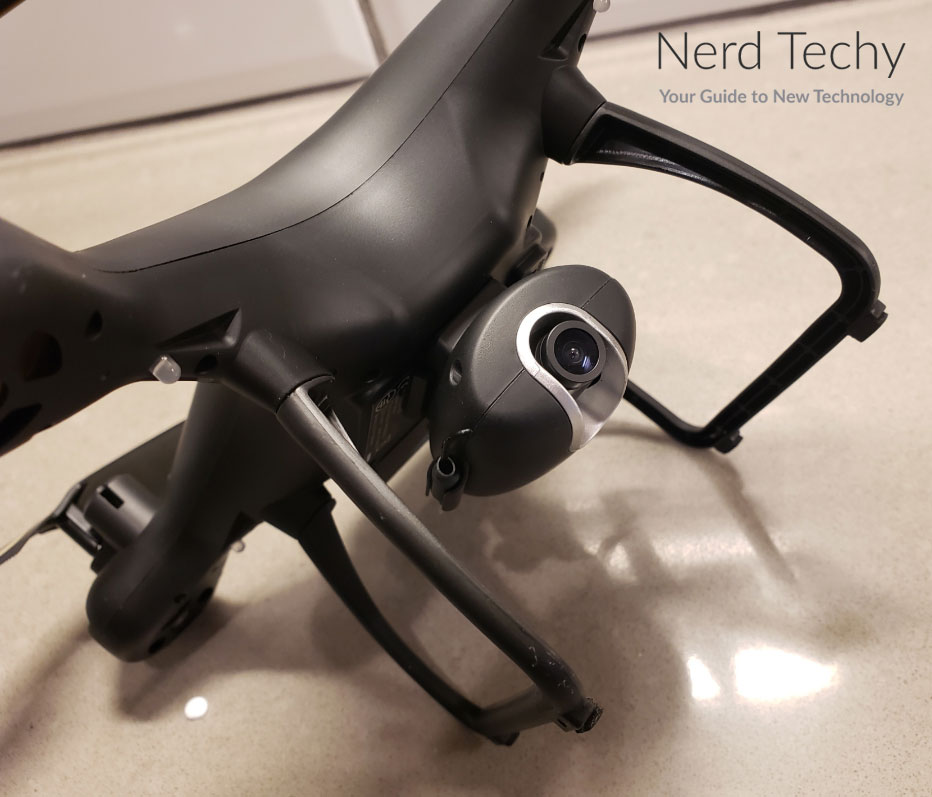 If you're looking for longer range, you'll have to choose a different drone. The Ruko F11 GIM2 is a good example. It has a 9,800-foot range, which is just shy of two miles, along with a 4K camera and advanced homing features. Then again, it's a little bit pricey, and it's definitely not for beginners.
Camera Quality
The SP680's camera is a cut above your average 1080p camera drone. It captures video in brilliant 2.7K, with a resolution of 2,976 x 1,680 pixels. This is crisp enough to capture fine details, even from a long distance. The color clarity is decently good and you'll get good performance under almost any lighting conditions.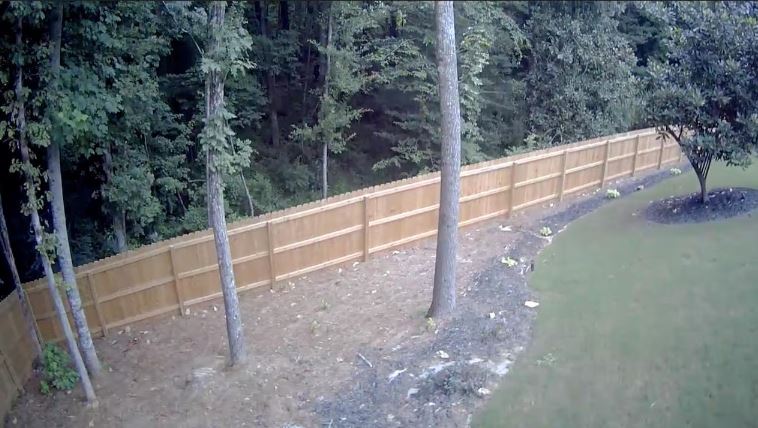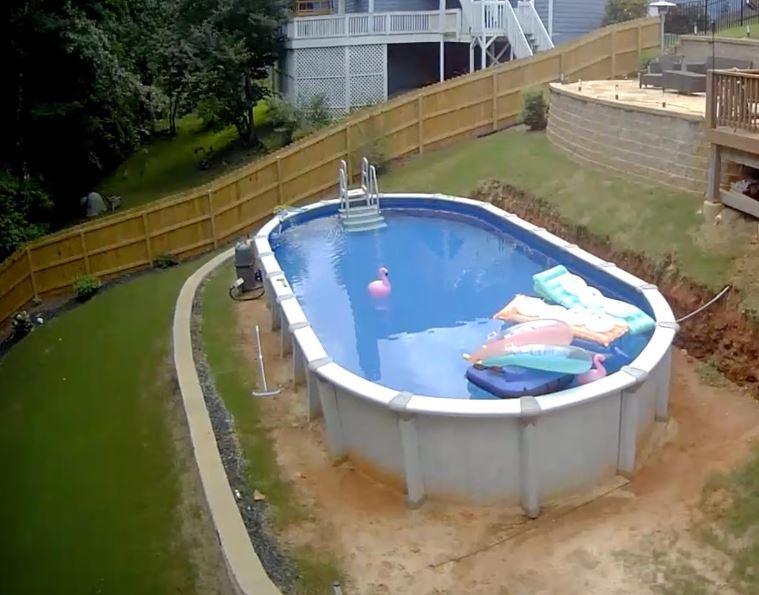 You can't record at night, and stormy weather is problematic for safety reasons. But other than that, you can record just about any time. The framerate of 25 FPS isn't the fastest in the world, but it's not excessively slow. Unless you're tracking very fast-moving objects, you won't notice any issues.
The camera has a 120-degree field of view, which is a medium angle. It's not tight like a selfie camera, but it's not a wide-angle lens, either. In this regard, it strikes a good balance between viewing angle and detail.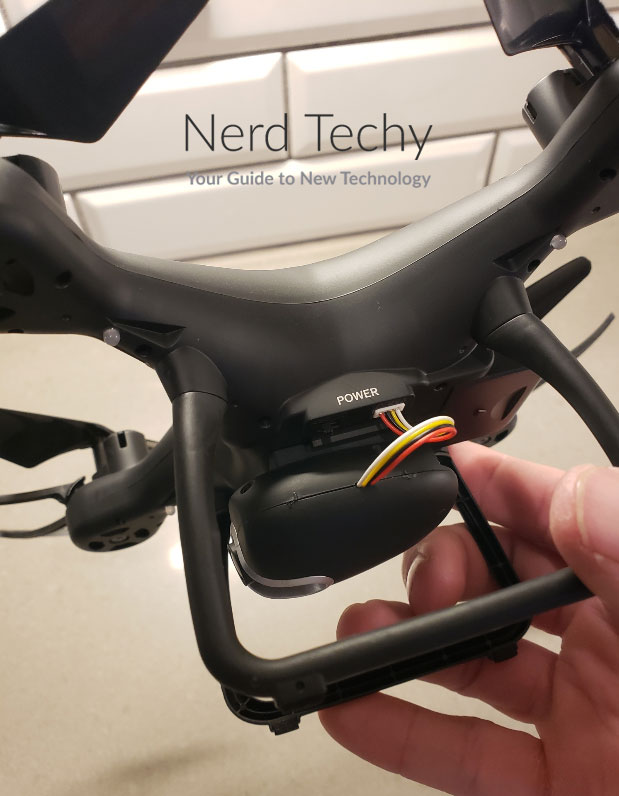 As we already mentioned, there's no motor or control button for turning the camera. However, you can manually twist it 90 degrees in either direction. If you've planned out a long panning shot, this will make it easier to capture.
If you want an even more affordable beginner drone, look no further than the ATTOP W10. It's very easy to operate, so it's great for getting your feet wet. On the downside, it only has a 1080p camera, and it tends to wander off and fly out of range.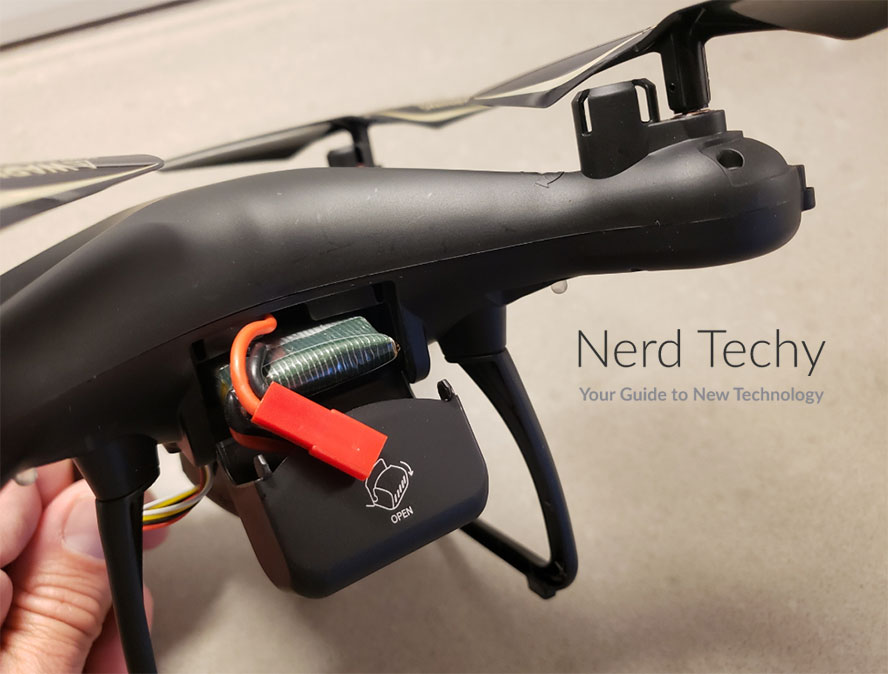 Battery and Storage
The Snaptain SP680 comes with three 3.7-volt 1,500mAh batteries. These are relatively compact and easy to install, and include their own charger. Each one provides enough power for approximately 15 minutes of flying time.
This can vary slightly depending on the weather, your camera use, and your speed settings. That said, you won't get caught out by surprise. There's a built-in low battery alarm that sounds when you need to land soon.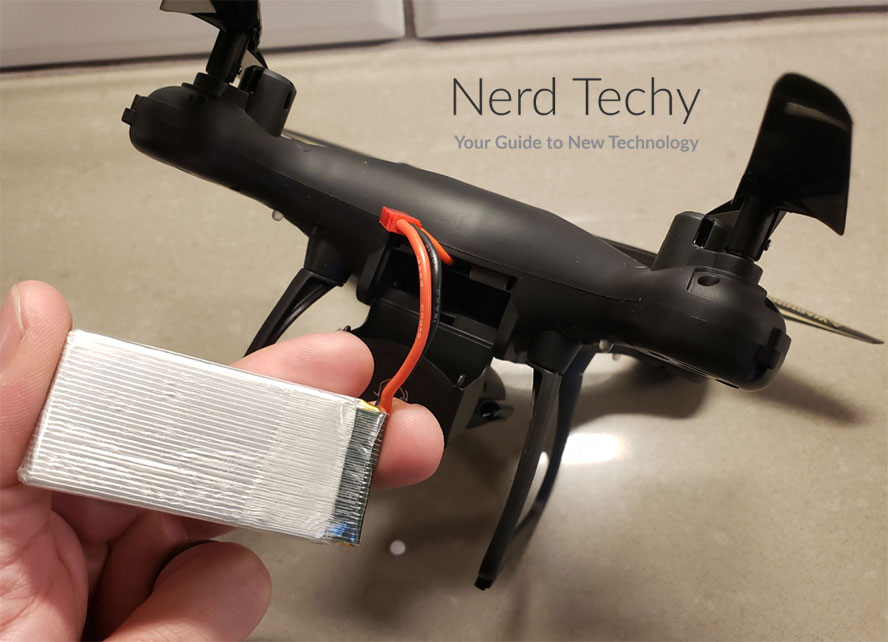 With three batteries, you'll be able to fly for up to 45 minutes in a session. Swapping them out is simple. There's a slot in the back of the main housing, along with a little lead cable. Slide the battery into the slot, then plug in the cable. A plastic cover snaps over the top, protecting the battery and cord. Charging takes a little under two hours per battery, so you can charge all three in about six hours.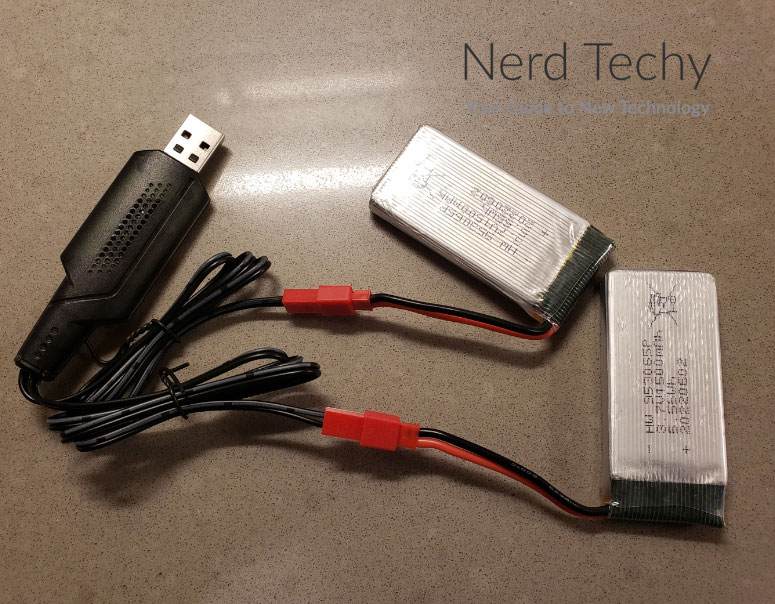 You can store your recorded videos directly on your smartphone. However, this method isn't 100% reliable, since it relies on the strength of your signal. If your signal is weak, you won't get full quality video.
To capture recordings in maximum quality, use an SD card instead. There's none included, but they're cheap to buy and you can insert one right into the camera. That way, your video will record in full quality regardless of your signal strength.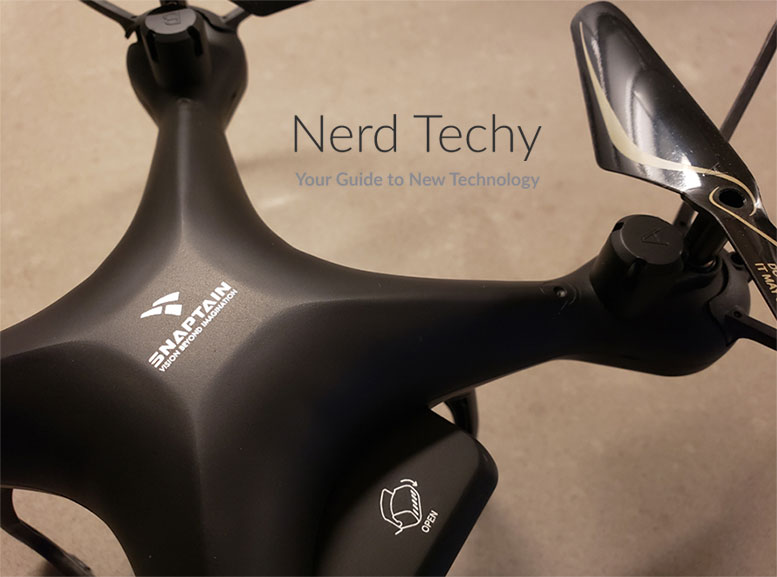 Final Verdict
The Vantop Snaptain SP680 is a well-designed beginner drone that comes at an affordable price. It's rugged enough to sustain a crash or three, so you don't have to worry about basic goof-ups.
The flight performance is surprisingly good, which makes crashes less likely to begin with. Operation is easy, with intuitive joysticks and an easy-to-use smartphone app. The automatic takeoff and landing functions also work quite well.
Nothing is perfect. We would have liked to see a longer signal range. Barring that, it would have been nice to get a GPS function for homing. But other than that, we had few complaints. The camera quality is crisp and clear, with bright, vibrant videos. And with three batteries in the package, you can fly for 45 minutes at a shot. That's enough time to capture some compelling video footage.