If you want to breathe easily in your home, proper humidity is essential. In some areas, where it's warm and humid year-round, this happens naturally. But in dry areas, or areas with very cold winters, indoor air can be exceptionally dry. In dry areas, the reason for this is self-explanatory. In cold areas, it's a bit more complicated. Cold air can't hold as much moisture as warm air, and humidity is relative. What this means is that cold air at 100 percent humidity can get very dry when it's heated up. This happens every time your thermostat kicks in. Dry air can cause a dry throat, scaly skin, and even breathing difficulty. This is especially true for infants and the elderly, who have more sensitive respiratory systems.
Thankfully, there are plenty of good humidifiers on the market to help you boost your indoor humidity. The one we're looking at today is manufactured by Levoit, a well-known producer of humidifiers and air purifiers. The Levoit Dual 100 Cool Mist Humidifier is designed to raise the humidity level in a single room. As its name implies, it's a cool mist humidifier, which means the water isn't heated before it leaves the unit. Instead, it gets atomized, which has some advantages and disadvantages that we'll get into. But how well does it compare to the competition? Is it effective enough? Is it easy to use? And is it worth your money? Let's take a close look at all the features, and render a final verdict.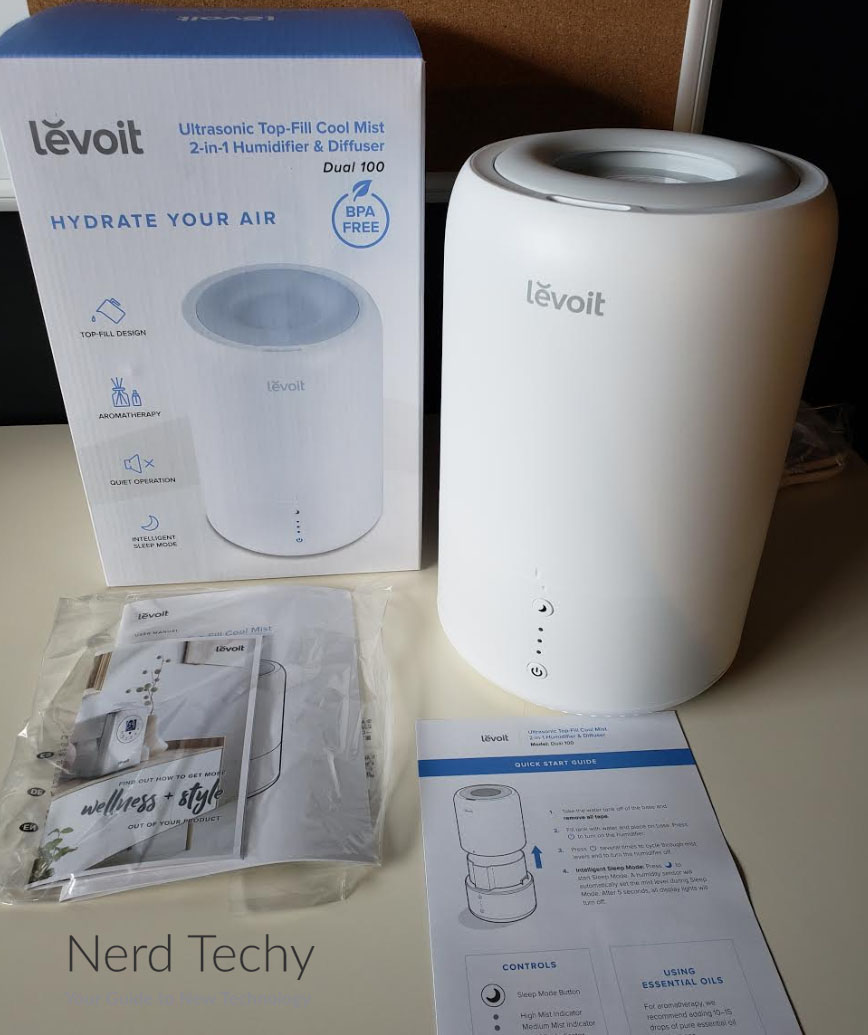 Overall Design
The Levoit Dual 100 Cool Mist Humidifier is a relatively compact unit. It has a cylindrical shape, measuring 7 inches in diameter and 10.6 inches high. The top is gently curved, with no sharp edges, and a simple oblong outflow duct towards the front. The case is constructed from white ABS plastic, with a glossy finish that's attractive and easy to clean. At the top, there's a rubbery brown cap that's designed to be removed and replaced easily. It covers a top-loading tank, so you can fill the tank without needing to disassemble the entire humidifier. The overall weight of the unit, without water, is 3.35 pounds. And it has a 5-foot power cord that allows for easy positioning in most rooms.
In addition to the top-loading design, the tank itself can also be removed from the base. This makes cleaning relatively simple, without a lot of complex disassembly and reassembly. Inside the walls of the tank, spiral air ducts do the bulk of the Dual 100's work. This turns water into an ultra-fine mist, which performs better than steam from a hot-water humidifier. Steam isn't actually terribly fine, and tends to collect on walls and ceilings as it cools. As a result, you can waste a lot of water that doesn't get absorbed into the air. You can also get your room wet. The Dual 100's cool mist design ensures that almost all the water gets absorbed into the air.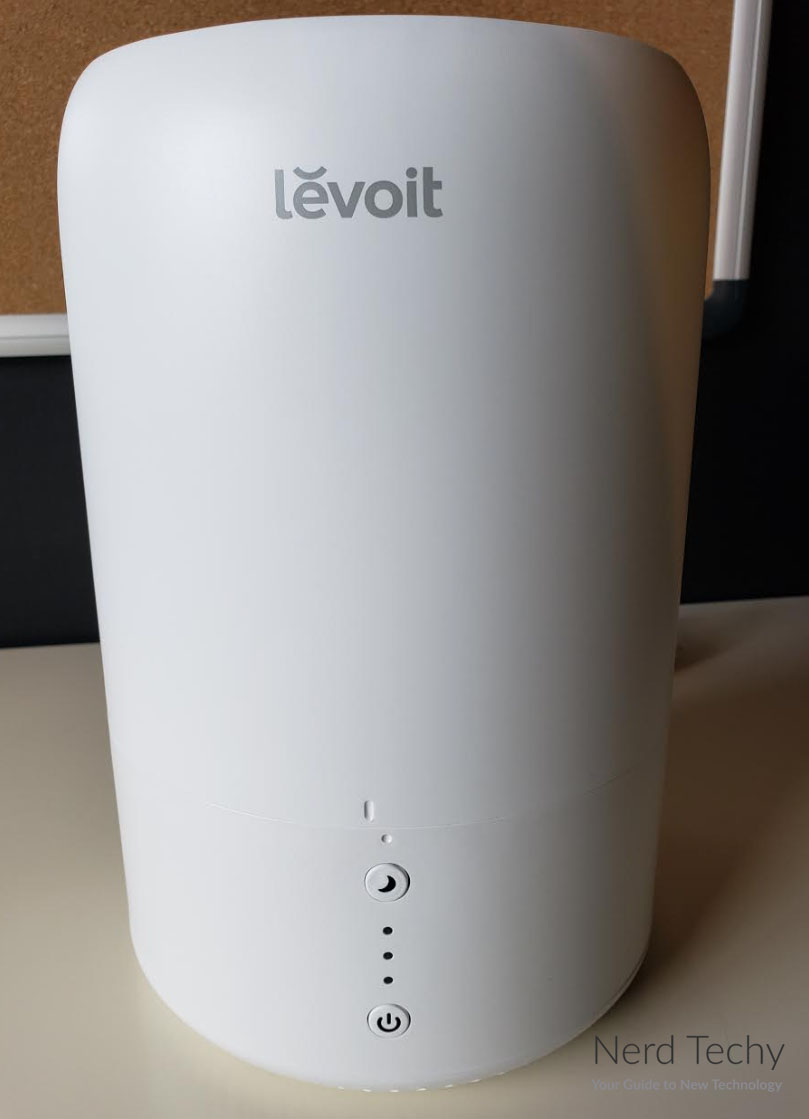 On the front of the base, you'll see a simple set of controls that are easy to operate. At the bottom, you'll see a power button, with a small built-in LED light. By pressing the button repeatedly, you can cycle through three different mist settings. A set of three LED lights will illuminate sequentially as you raise the power level. Above the LED lights, there's another button with a crescent moon on it. No, it's not an outhouse. It's used to activate the Dual 100's sleep mode. We'll talk about that more in a minute.
The tank itself has a capacity of 1.8 liters, or just under half a gallon. Depending on the intensity setting, this is sufficient for 8 to 20 hours of operation. This is sufficient for bedrooms, offices, and other small to mid-sized rooms. If you need to cover a larger area, consider the Levoit LV600HH Hybrid Ultrasonic Humidifier. It's a bigger, bulkier unit, but it can effectively humidify a 753-square foot area.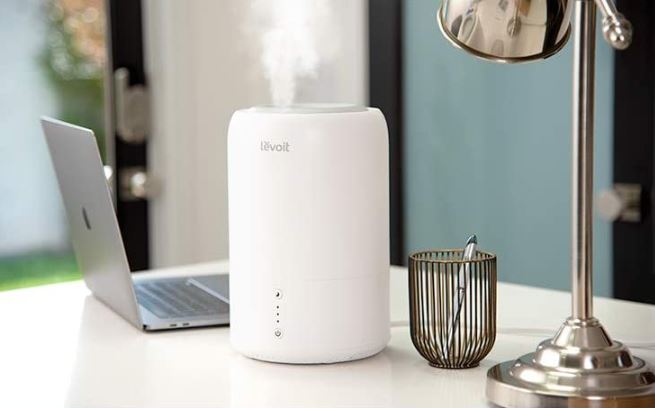 Features & Benefits
As we mentioned, the Dual 100 Cool Mist Humidifier has an easy-to-use top-fill design. This makes it easy to fill, as opposed to other humidifiers where you have to remove the tank. The tank is made of exceptionally safe. Not only is it BPA-free, it's also CA65 tested and ETL-listed. This means it's a great choice for baby. You can set it on your little one's nightstand and rest assured that you're treating their lungs with care. In addition, the Dual 100 will automatically shut off when the water runs out. This ensures that none of the parts will get damaged if you forget to refill the tank.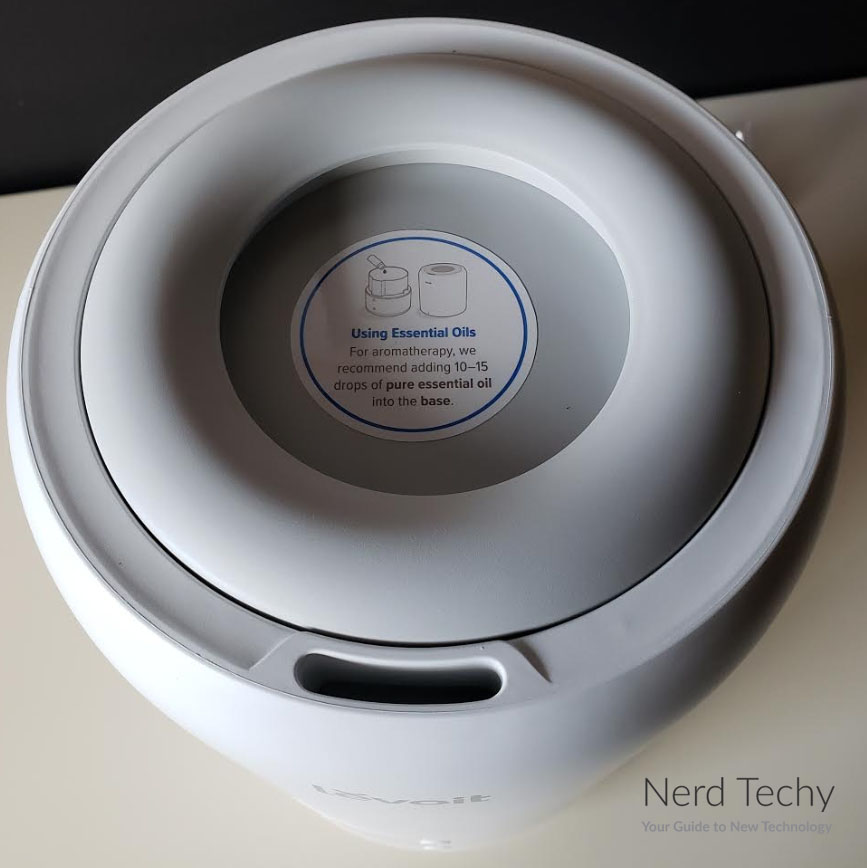 With a hot air humidifier, the water actually gets boiled. This creates a constant bubbling sound that some people find soothing. But for light sleepers, it can cause difficulty with falling and staying asleep. The Dual 100 doesn't suffer from this problem. It's exceptionally quiet when in operation, even quieter than most cool mist humidifiers. In fact, when it's running on its lowest setting, it produces only 28 dB of sound. This is literally softer than a whisper. If you're a light sleeper, you'll appreciate the near-silent operation of the Dual 100. You won't even know it's in the room. But your sinuses and lungs will know.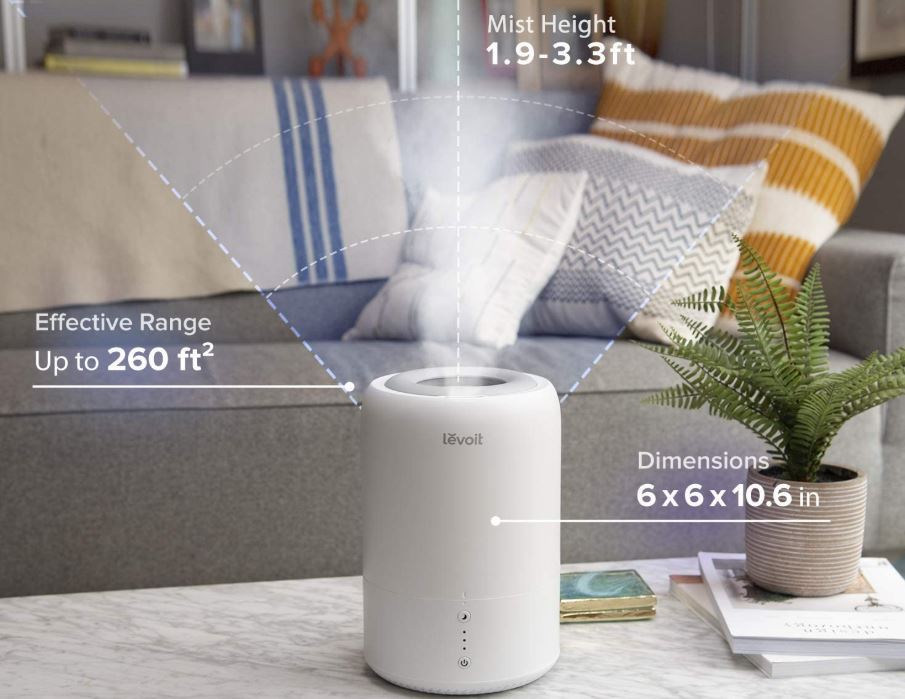 Earlier, we mentioned that the Levoit Dual 100 Cool Mist Humidifier has a sleep mode. So, what does this actually mean? To begin with, it shuts off the blue LED lights. Once again, if you're a light sleeper, you'll be able to appreciate a pitch black sleeping space. But in addition to turning off the lights, the sleep mode also activates a built-in humidity sensor. On the downside, this eliminates your control over the humidity level. On the upside, it ensures that the unit will turn on and off as it's needed. You can sleep peacefully, and wake up to air that's reasonably humid.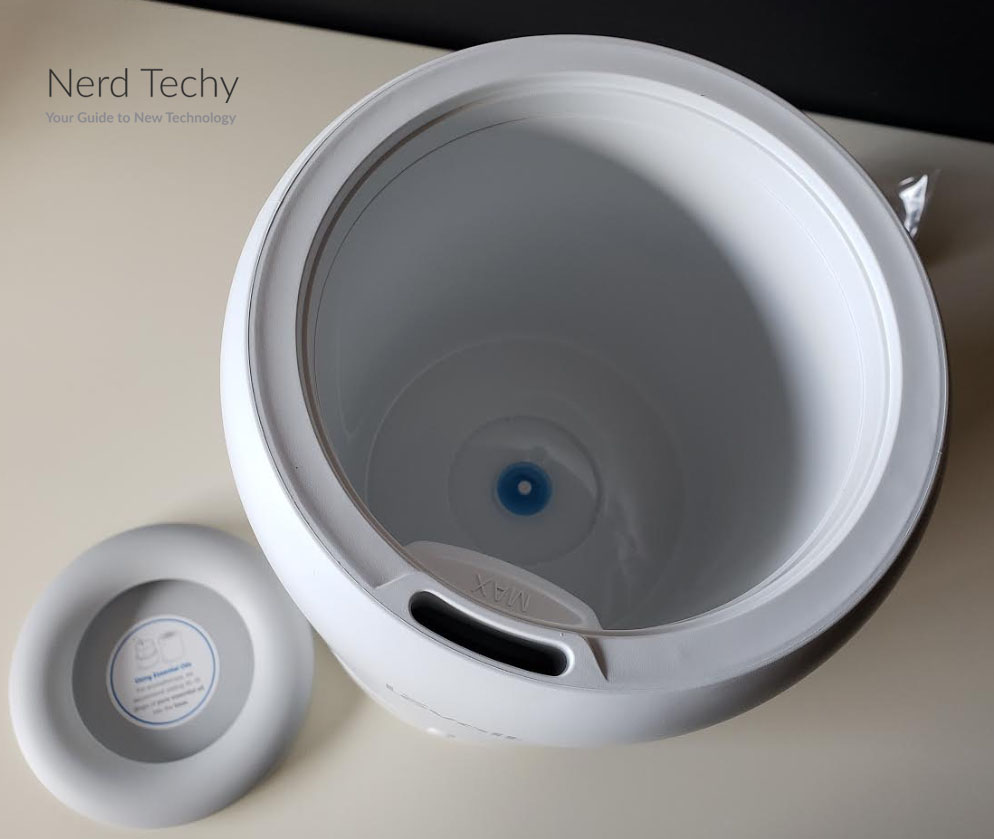 In addition to functioning as a humidifier, the Dual 100 also functions as an diffuser. In this sense, it's designed to work with the same essential oils you'd use in a standard diffuser. On the one hand, this is a helpful feature. On the other hand, it's not as effective as we'd have liked. A standard diffuser uses a small amount of water, and heats it to create steam. This blends the essential oil easily with the water, creating a pleasant, calming scent. Because the Dual 100 doesn't heat the water, the oil doesn't atomize as readily. In addition, it holds a lot more water than a standard diffuser. You'll need to use a lot of essential oil to actually notice any benefit from this function.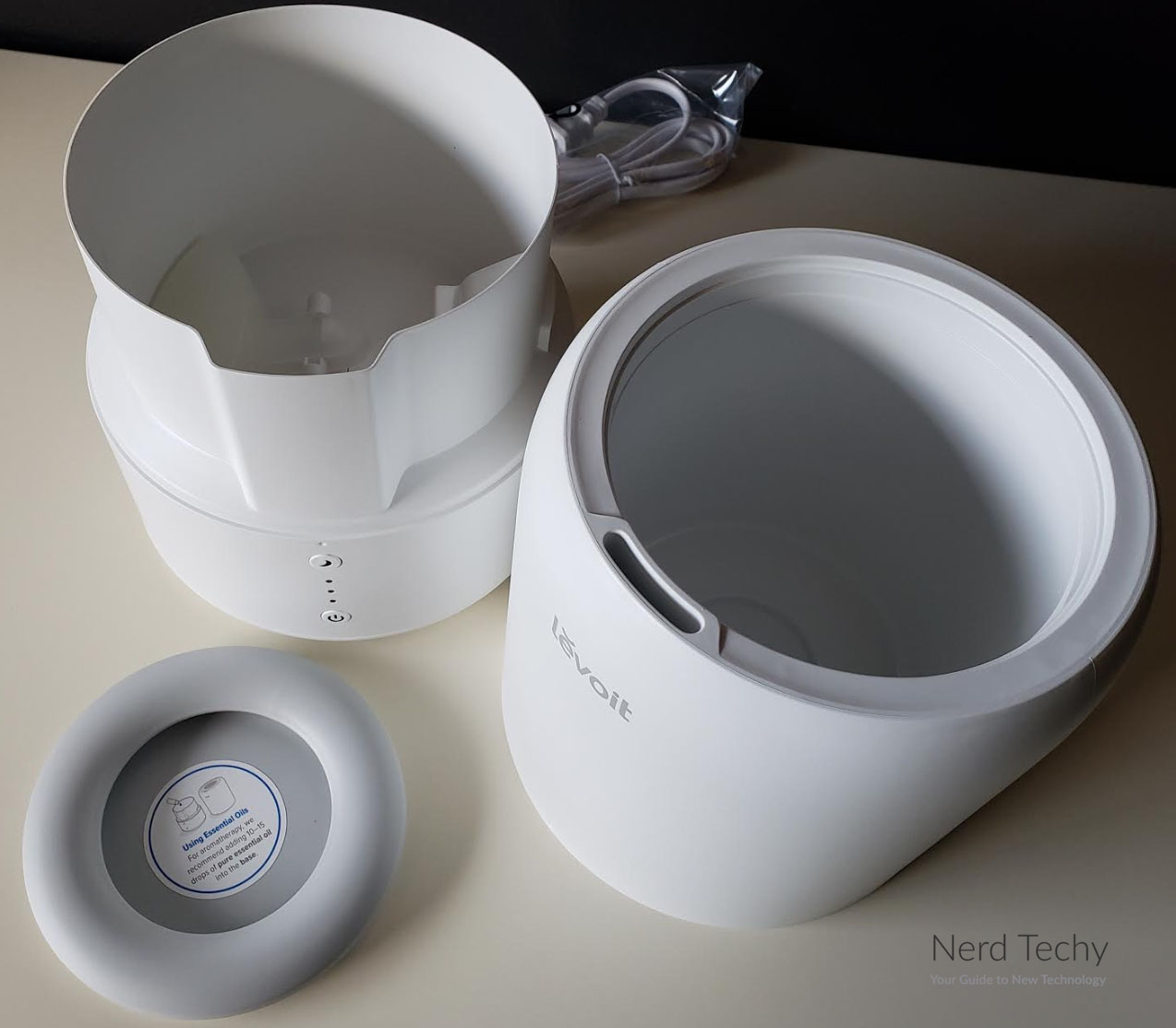 Cleaning & Maintenance
If you've owned a hot humidifier, you know that if you use distilled water, there's very little maintenance. But with a cool mist humidifier, there's no steam constantly sterilizing the system. In other words, you have a moist environment that can lead to mold growth. To avoid this, you'll need to clean the unit on a regular basis, a minimum of once a week. This does involve a certain amount of disassembly. That said, the process is relatively painless, and relatively easy to perform.
To begin with, you'll need to remove the tank. It slides off easily, without a lot of resistance. Next, you want to clean the entire inside with soap and warm water. Next, you'll need to clean out the inside of spiral duct itself. To do this, immerse the tank completely, in soapy water, and let the water fill the duct. Make sure to rinse well afterwards, so you don't leave any soap residue on the inside of the tank. Run water through the duct as well. You don't want to leave any soap in there, either.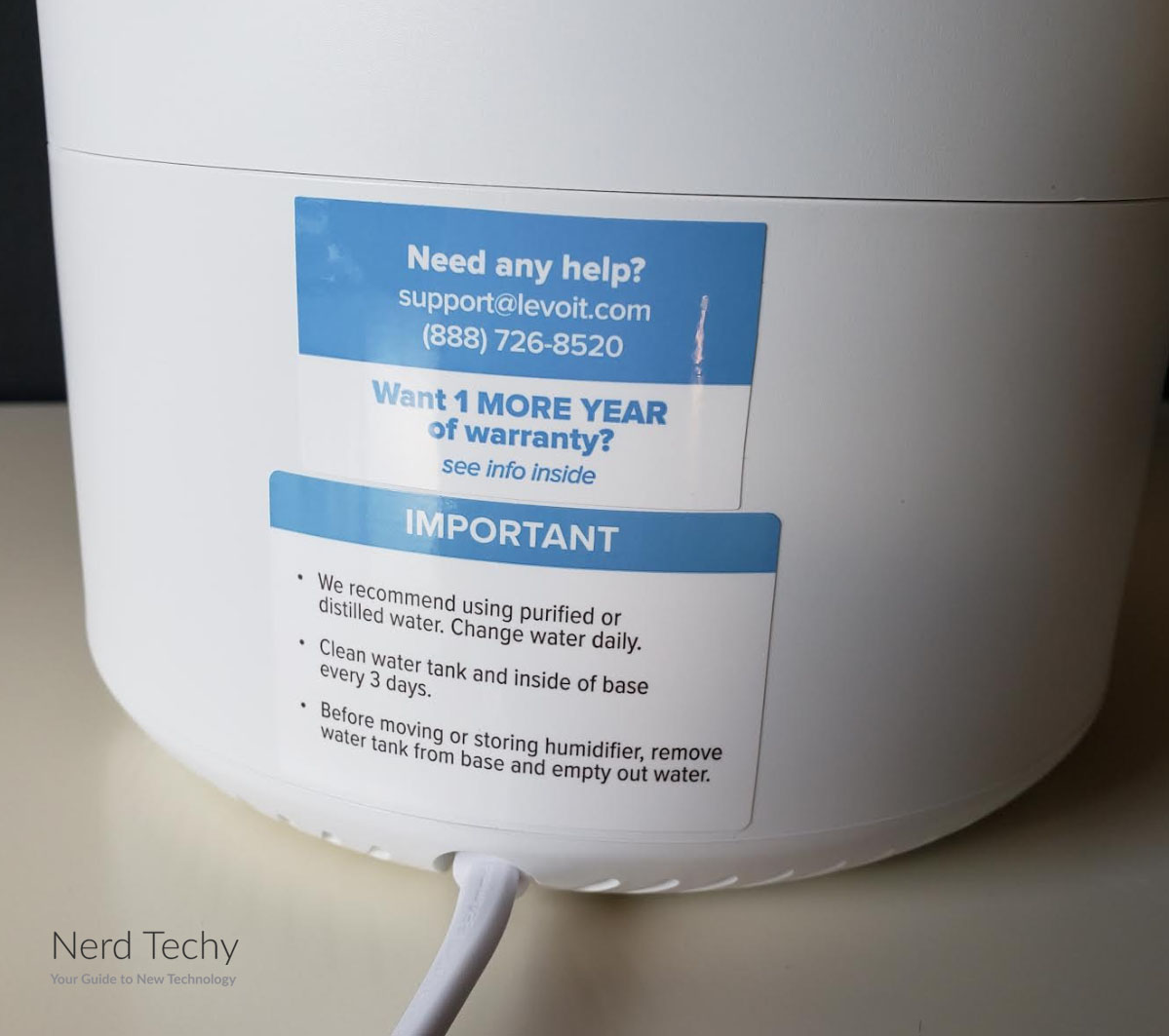 You'll also want to clean the base. Just wipe out the top of the mist outlet with a damp cloth. You don't want to immerse the base in water, since it contains electronic parts. If you've been using the Dual 100 as a diffuser, make sure to clean the transducer as well. This is the small blue circle and peg in the bottom of the base. Otherwise, oil will build up around the transducer and block the flow of water and mist output.
When you're putting the Dual 100 back together, make sure to align the mist tube with the mist outlet. Otherwise, you'll block the flow of mist. As you can see, the entire process should only take about five minutes. Do this once a week, and you won't have any issues with mold or other contaminants. As far as maintenance goes, this is about as easy as it gets.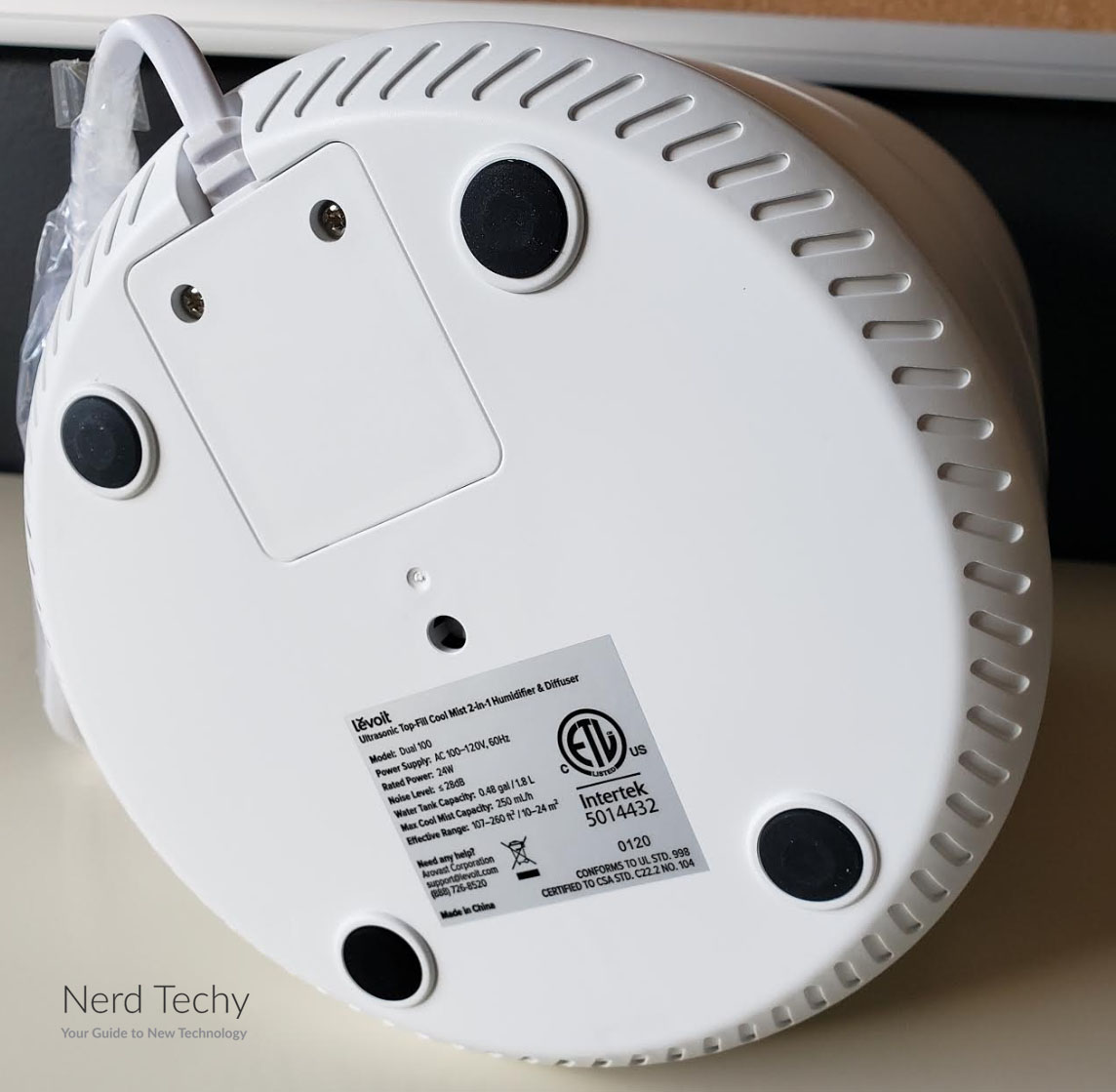 Final Verdict
So, how well does the Levoit Dual 100 Cool Mist Humidifier perform? In general, it's an excellent choice. To begin with, let's look at the overall design. The top-loading tank is a great feature. You don't need to take it out and spill water every time you need to refill it. Just pour in a pitcher of water, and you're ready to go. The tank is also easy to remove. This makes cleaning a breeze, much easier than most other cool mist humidifiers. In addition, the cool mist design itself is a great plus. It ensures that all the moisture gets dispersed through the air instead of ending up on your walls.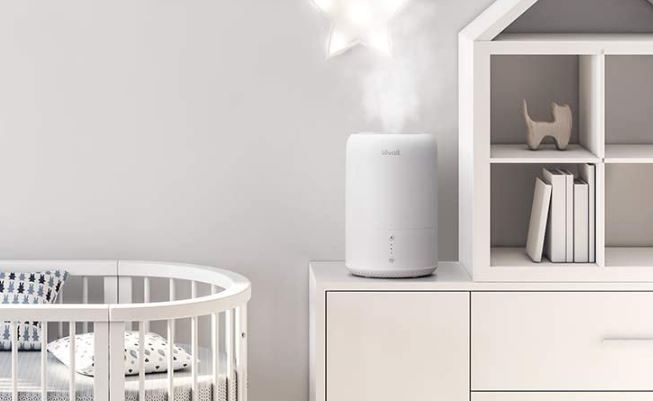 Admittedly, the Dual 100 isn't perfect. It only covers a relatively small area, and the diffuser function could use some work. Then again, how many humidifiers even have a diffuser function to begin with? The sleep mode is a significant plus. With quiet operation and no light, you won't have to worry about your humidifier interrupting your sleep cycle. The BPA-free tank is also a plus, ensuring safe breathing for everyone in your household. The Dual 100 isn't ideal for large spaces. But if you want to breathe easy in your bedroom or home office, it's an excellent choice.