LITOM Solar Lights
Brightness and clarity
9.0/10
Batteries and charging
9.0/10
Ease of installation
10.0/10
Pros
Ultra-bright, 2,000-lumen exterior LED lights.
Very easy to install.
Four light modes and two color settings.
Can also be charged by USB.
Cons
Single-button control is a bit clunky.
Horizontal solar panel tends to collect snow.
Good lighting can make the difference between a warm, inviting home and a foreboding environment. Imagine the intro shot to an old horror movie. It's a dark and stormy night, and the decrepit mansion is shrouded in gloom. Illuminated only by a brief lightning flash, its very presence sends a chill down our hero's spine. Now imagine the same shot, but the old mansion has some sweet exterior lighting. That's not creepy. It's just a dusty old house. By the same token, a little bit of light can make your entire property feel more welcoming.
Lights aren't just useful for providing a sense of atmosphere; they're also essential for security. Burglars prefer to do their work discreetly, and to get away before anyone knows they're there. Walking up to a well-lit house is hardly discreet, especially if the light is motion-activated. If your house is well-lit, chances are that would-be thieves will simply move on to an easier target. Remember, your home doesn't have to be 100 percent secure; it just has to be more secure than your neighbor's.
Whether you're looking primarily for aesthetics or security, there are plenty of outdoor solar LED lights to choose from. We're about to review one such option, the LITOM Outdoor Solar Lights. This is a two-pack of attractive, easy-to-mount lights that are fully powered by built-in solar panels. All of that sounds fantastic in theory, but how well do they actually perform in practice. To find out, we're going to take a much closer look at each individual feature. We'll discuss the installation process, the overall quality of the light, and how the power system works. After we've looked at each feature in detail, we'll be ready to render our verdict.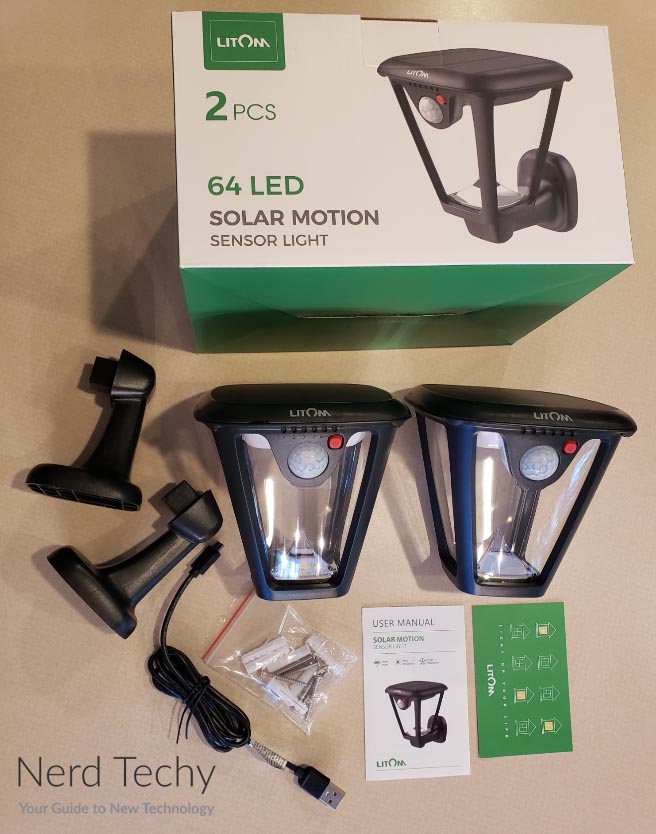 Design & Installation
The LITOM Outdoor Solar Lights have a retro design that's meant to look like a pair of old school gas lights. This has been a popular look for decades, and has persisted from the age of gas lighting through to today. When installed, the LITOM lights look like hardwired versions of the same design. Their housing is polymer instead of metal, but it's durable enough, and it won't rust like metal can. Moreover, its matte finish won't easily show the dirt that inevitably collects on exterior surfaces. All in all, it's a classic aesthetic that will mesh well with most properties.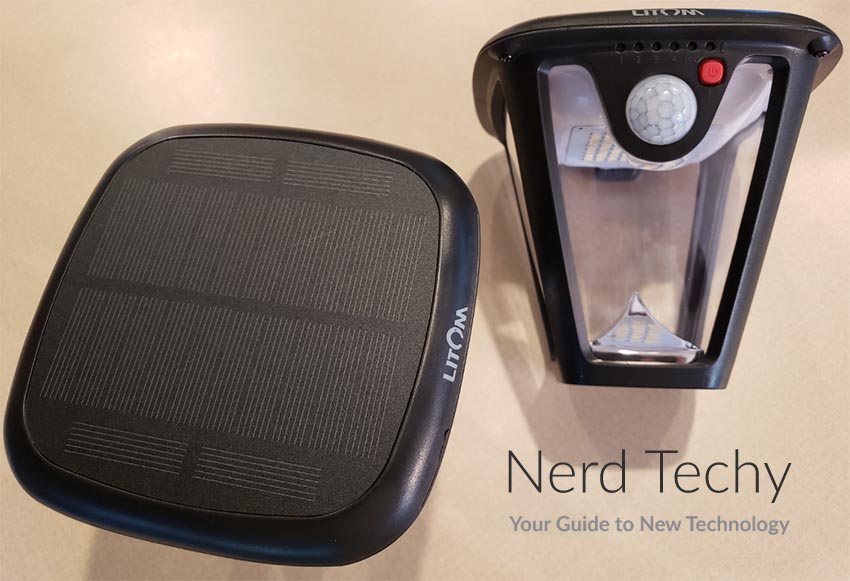 That said, the look is not entirely 19th-century. At the front top of each light, you'll find a dome-shaped motion sensor that appears to belong on a spaceship. Just above and to the right of this sensor, there's a clearly-visible red power button. In fact, despite the universal power icon, it does far more than just turn the LITOM light on and off. When you press it multiple times, it cycles through the light's various modes. We'll discuss those more in a second. Just above the motion sensor and the power button, there's a row of LED lights. These let you know the current settings at a glance. An additional warning light will illuminate when the battery is low.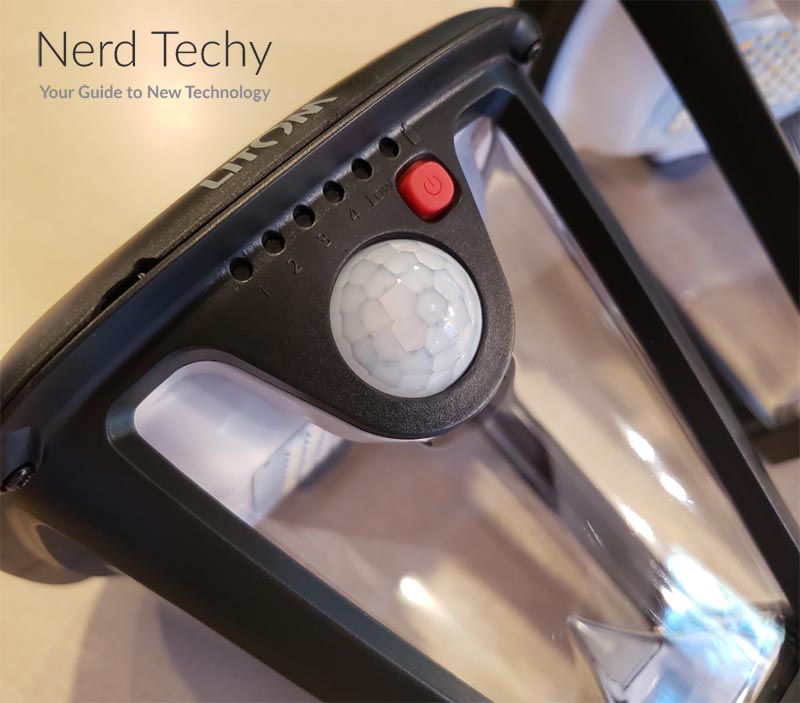 The solar panel is located on top of the housing, so there's no extraneous panel. This is great for aesthetics. In fact, the panel is invisible from ground level when the light has been installed. To the casual observer, there might as well not be any solar hardware. For most purposes, this design works pretty well. However, if you live in a snowy climate, keep in mind that snow will collect on top. Because the solar panel is flat, it won't melt or dry off as quickly as a slanted panel. You'll need to sweep these lights off after a snowstorm, and occasionally spray them off to keep them free of dirt.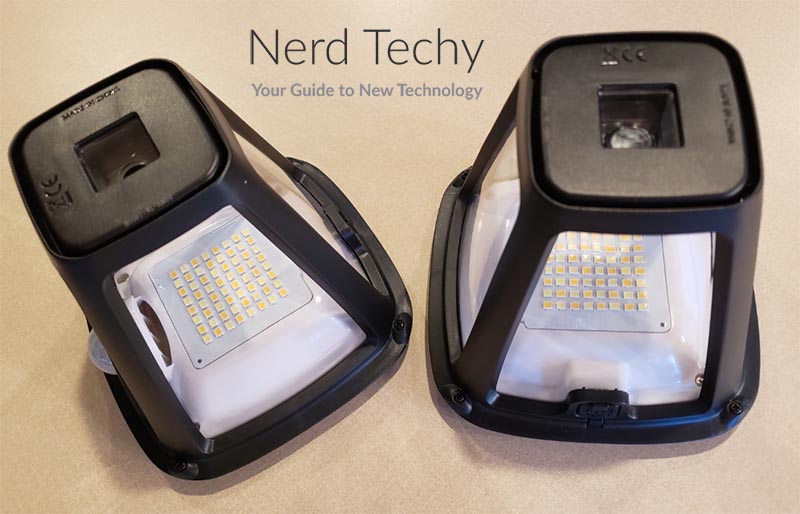 Thankfully, cleaning the LITOM lights is easy. They're IP67-rated for weather and dust resistance, which means they're fully submersion proof. Spraying them off with your hose is no issue. Still, we'd avoid using a very hard jet, simply because you don't want to cause any physical damage. Incidentally, this same weather-resistance rating is the highest available for dust. The LITOM lights will perform very well in dry, dusty environments where other electronics may suffer. In addition to all that, the bulb is also long-lasting, rated for 60,000 hours. That's more than two years of nonstop, round-the-clock operation. Unless you're literally using your lights 24/7, you can easily get eight to 10 years of use from a single set.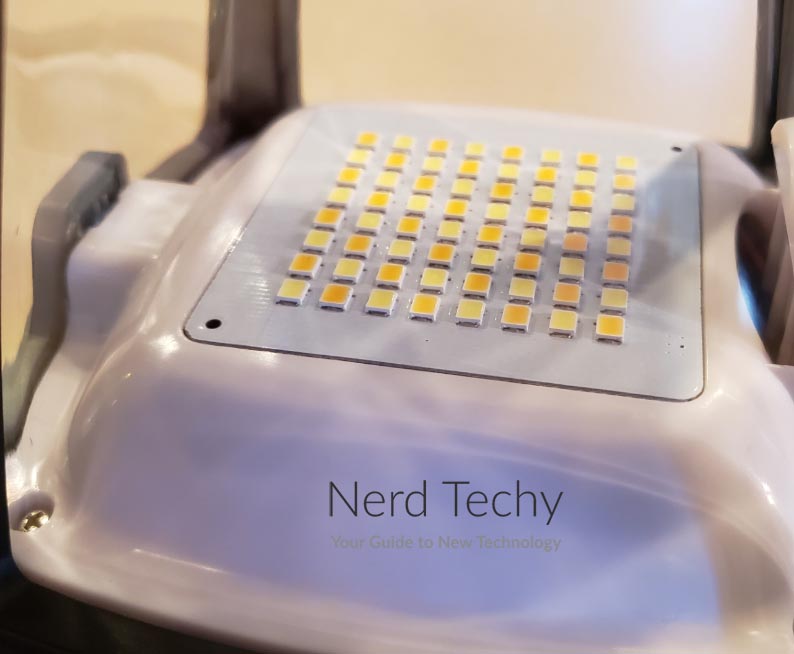 Installation is simple. The lights themselves have a mounting hole in the base, which screws onto a bracket. The bracket, in turn, has a custom anchor that snaps into a hole in your wall. To install the lights, first decide where you want to hang them, and mark where to drill your holes. Make sure to choose a spot that gets plenty of sunlight, if at all possible. If the lights are always in the shade, the solar panels won't be able to keep them topped off. Now, use a ¼-inch bit to drill holes where you want to mount each light. Anchor the mounting brackets into their holes, and screw the lights onto the brackets. There's no need to drill multiple holes per light, or to use a complicated template.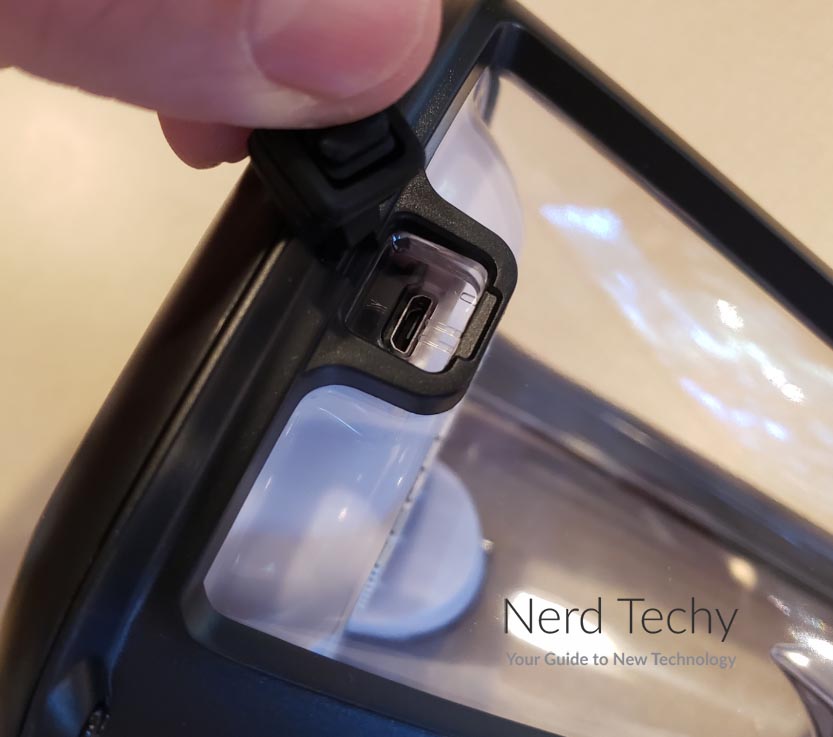 Battery and Solar Panels
The LITOM Outdoor Solar Panels have enough battery power to run for eight hours at full brightness. This means that in most places, you can more or less run the lights all night, every night. Keep in mind, though, that you'd need to be getting a lot of sunshine for this to work. On a cloudy day, you might not get enough charge to fully recharge an empty battery.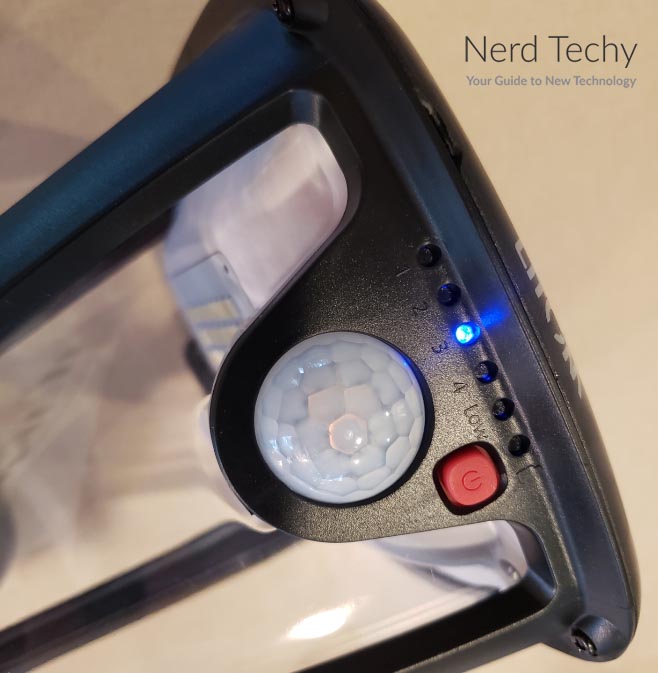 That said, keep in mind what we're talking about here. We're talking about a solar panel that's roughly four inches on each side. That's a very small panel, and its performance is actually pretty impressive! In full sunlight, it can and will recharge the 2,500mAh battery, so you can get all night performance. This is possible thanks to newer solar panel technology, with a mono-crystalline structure that provides 25 percent better conversion. Not only that, but remember the battery warning LED on the front of each light. If there is a power issue, you'll know about it fairly quickly.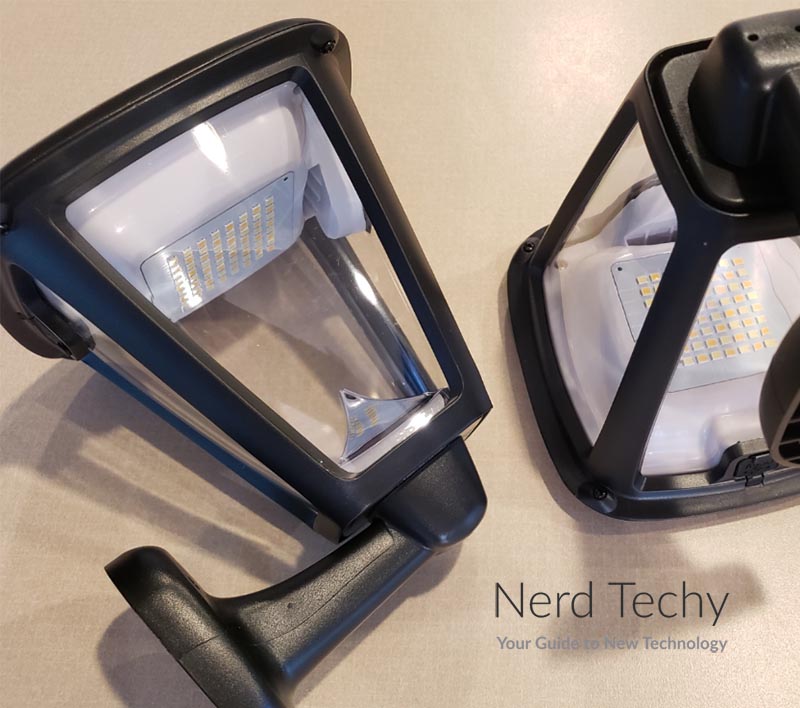 Moreover, there's an additional way to charge your battery. If you're in a jam, each light has a USB Type-C port in the back. Pop the light off its bracket, plug it in, and it can be fully charged in as little as 90 minutes. There's even a cable included in the package. On the one hand, unmounting the lights to charge them can be inconvenient, depending on placement. Then again, placement is an inevitable issue with any type of solar light. And with the ability to charge via USB, the LITOM lights are a viable choice for indoors.
Light Quality
We've talked a lot about the various aspects of the LITOM lights' physical design. But what about the actual quality of the light itself? To begin with, you get a maximum brightness of 2,000 lumens. This is very bright, even brighter than most outdoor floodlights. If you're worried that a small LED light won't be able to illuminate your yard, you may want to reconsider. That said, this light is scattered around a full 360 degrees. That makes for a more welcoming, general glow, but doesn't emphasize any one area of your property.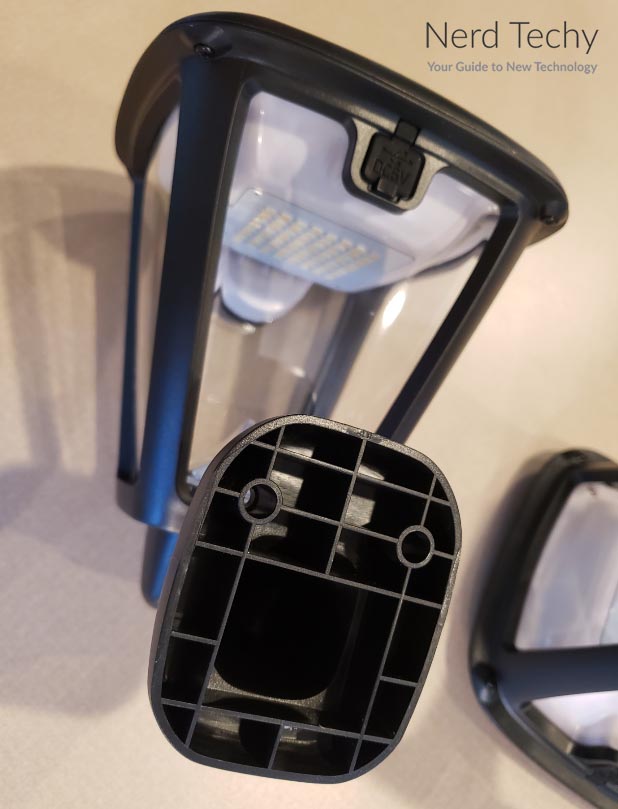 If you prefer a more focused beam, consider buying a solar-powered floodlight instead. They're more directional and better-suited for security purposes than a general-purpose light. That said, they also won't provide the same friendly ambience of a 360-degree bulb. This isn't to say there's a one-size-fits-all right or wrong answer, but you should definitely know what you're buying.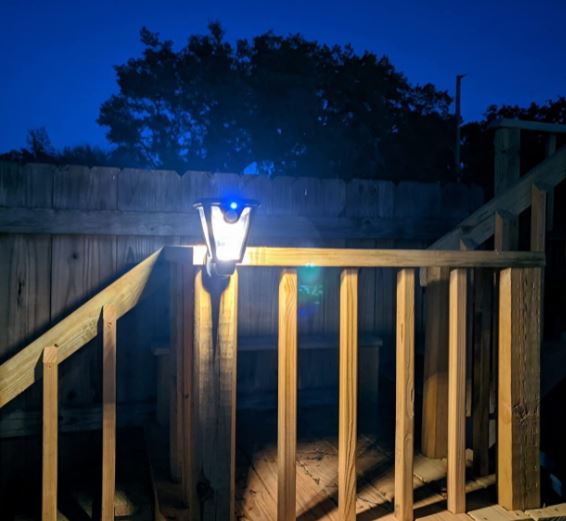 The motion sensor itself uses passive infrared technology, which means it doesn't cast any beams. Instead, it saves power by passively monitoring the environment for movement. The range of the sensor is around 33 feet, and it's fairly sensitive. This can be either a good thing or a bad thing. On the one hand, you don't have to worry about anyone sneaking past it. On the other hand, family pets and neighborhood wildlife can also trigger the light easily. Keep in mind that while the bulbs may be 360 degrees, the motion sensor is not. It picks up a 120-degree arc centered directly in front of the housing.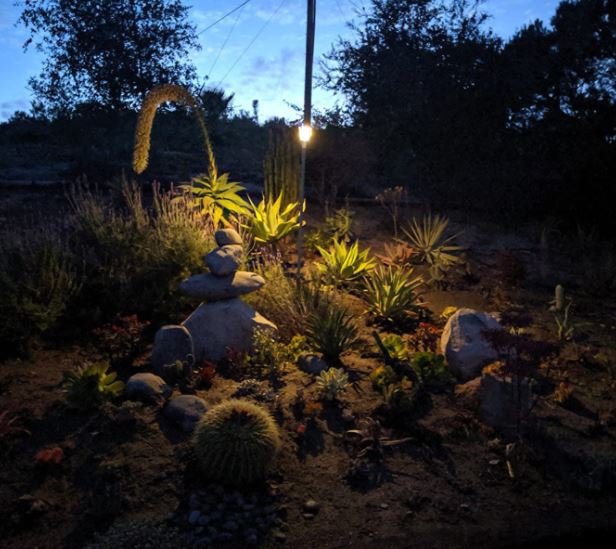 As we mentioned at the outset, the LITOM lights have different options you can cycle through. To begin with, there are four different modes. The first three are high, normal, and dim motion sensor options. High mode is your bright, 2,000-lumen setting, while other settings are a bit more understated. The fourth mode is stay-on mode. This equates to "always on," and the light will be set to normal brightness. In addition, you can switch between warm and cold color temperatures. The warm setting is softer and more welcoming, while the cold setting appears brighter and better for security.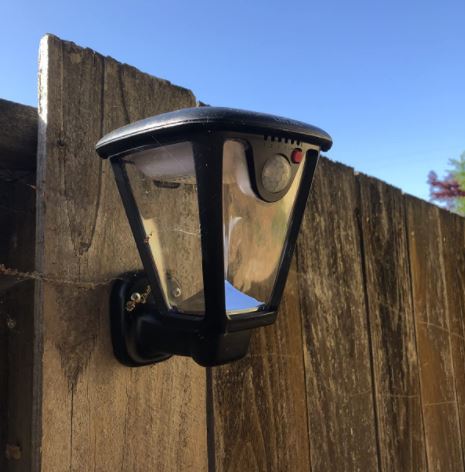 If you want even more versatility, the Novostella 20W Smart LED Flood Lights are a solid choice. These app-controlled lights can switch between many colors, so they're decorative as well as functional. On the downside, their brackets are a bit bulky, and can be difficult to mount.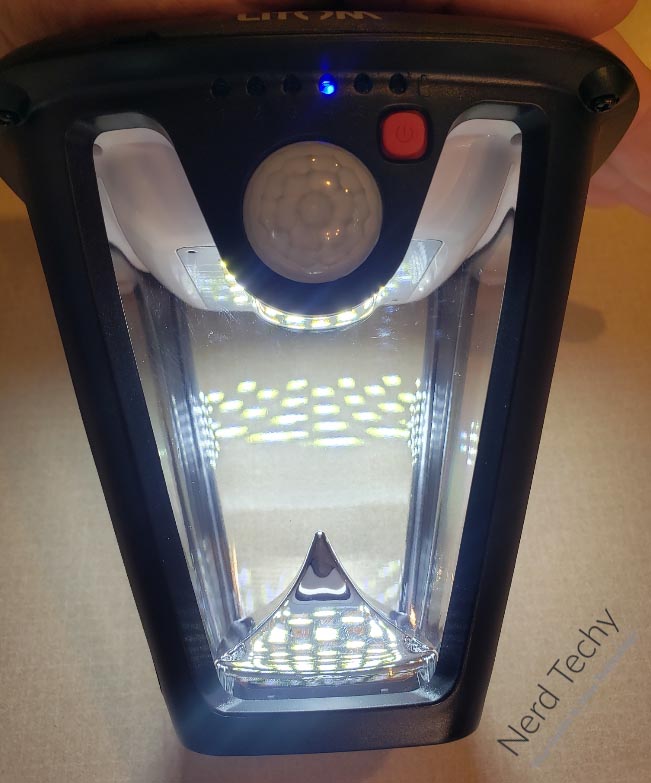 Final Verdict
So, how do the LITOM Outdoor Solar Lights compare to other, comparable outdoor lights? In most regards, very well. Our main complaints were about the physical design, and they were mostly minor. And the benefits, like the ultra-powerful, ultra-compact solar panel, are substantial. The number of options is comprehensive, and the motion sensor is reasonably effective. Not only that, but the housing is nice and durable, and attractive to look at. To top it all off, it's even easy to install. There's a lot to like here, and not a lot to complain about.