Lockly Vision
Design & aesthetics
9.3/10
Connectivity & extras
10.0/10
Pros
Unique combination smart lock and video doorbell.
Opens in five different ways.
High-quality HD camera.
Easy to use once you have it installed.
Available in both nickel and black finishes.
Cons
A bit on the expensive side.
Installation has a lot of different parts.
If you're like most people, your home is your most important and valuable possession. And as for your other possessions? Most of them probably live in your house as well. Not only that, but it's where you live, and where you expect your family to be safe. All of this to say that it's understandable why you want to keep your home as secure as possible. And a good quality lock is one of the easiest ways to achieve that security.
At the same time, the advance of wireless technology has vastly expanded the average person's options. You aren't just limited to a simple door lock. Many locks are now fully connected to the internet, so you can operate them remotely via an app. We've recently reviewed a handful of these, including the Lockly Secure Pro. But why limit yourself to a door lock when there are so many ways to protect your home? A good lock is far more effective when combined with a night vision camera, alarm, and other features. By combining all these together, you'll have a far safer home than you would with one form of protection alone.
Thankfully, you don't have to buy a separate smart lock and camera. The Lockly Vision combines the benefits of a fingerprint-sensing, online lock with a doorbell camera. But as good as this sounds in theory, we wanted to see how well it works in practice. We're going to take a close look at this smart lock, starting with the overall physical design. We'll talk about the installation, and some of the basic features. Next, we'll discuss how it operates, and the various ways in which you can lock and unlock your door. Finally, we'll talk about how it connects, how the camera works, and anything else we've missed. Let's get started, and see how this lock works!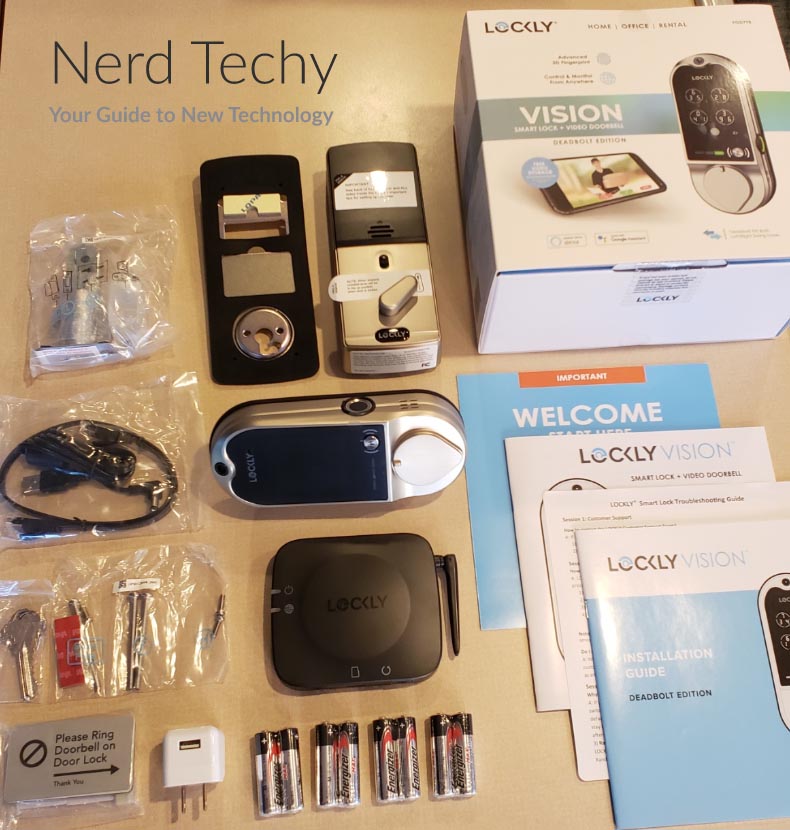 Design & Aesthetics
The Lockly Vision is a deadbolt first and foremost and, like a deadbolt, it comes in three main components. There's an interior housing and an exterior housing, with the mechanical lock components sandwiched between them. The larger exterior housing measures 2.84 inches in width, 7.05 in height, and 2 in thickness. It's constructed from zinc alloy, which makes it corrosion-resistant as well as durable. It's also available in two colors: matte black and satin nickel. This ensures that it can match the majority of existing hardware.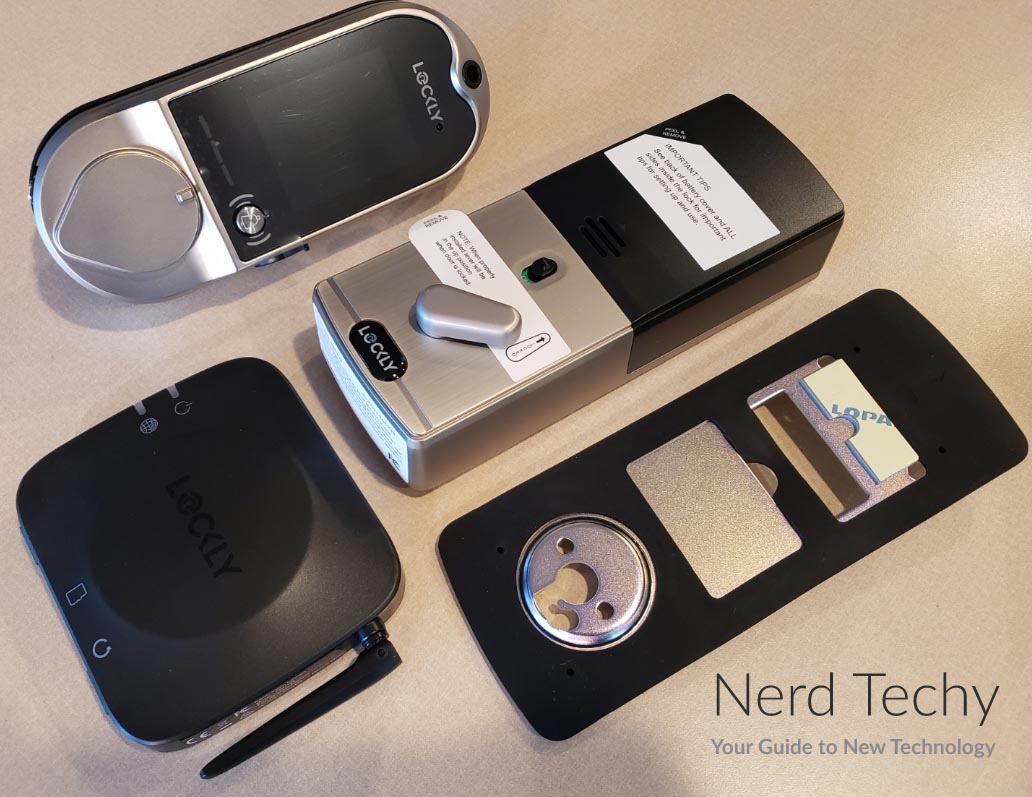 The outer housing is oval in shape, with the camera lens at the top and a touchscreen display in the center. The touchscreen serves as a combination keypad, and also has a built-in fingerprint reader. In addition, a bright bell icon at the bottom of the screen tells people where to press for the doorbell. Just beneath this touchscreen, you'll see a circular cover, which can be rotated up to reveal a keyhole. That's your emergency backup lock, just in case all the electronic systems fail. Thankfully, battery failure shouldn't be one of your concerns. There's a set of 9-volt battery contacts recessed into the bottom, which serve as an emergency bypass.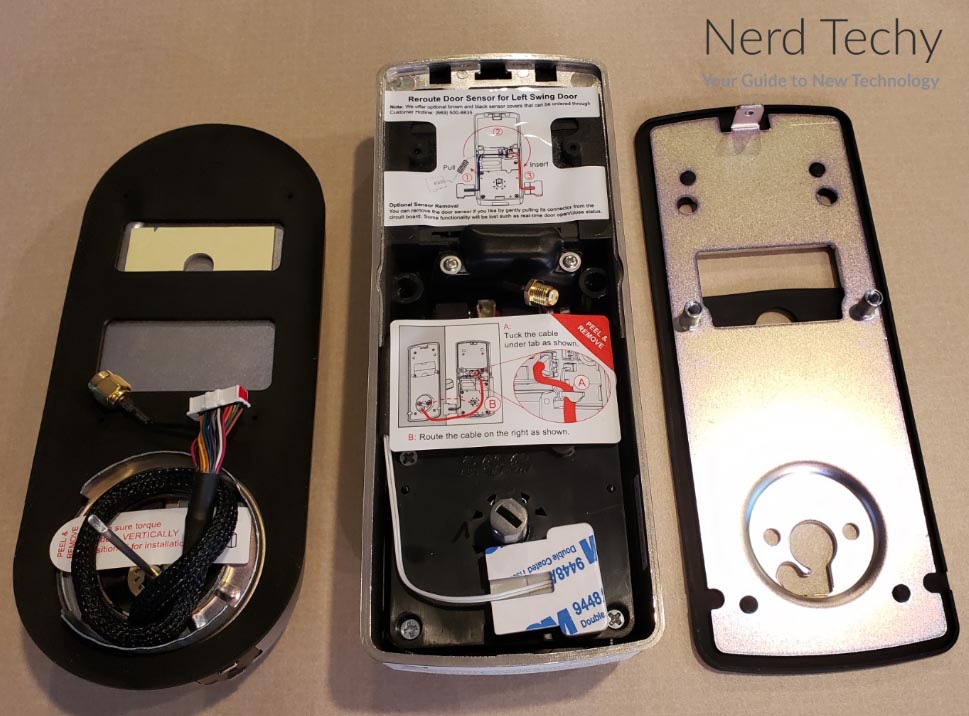 With all of that being said, you may prefer a more traditional, circular deadbolt profile. If that's the case, the SECURAM Touch Smart Deadbolt Lock might be a better choice for you. It's round, and it's more affordable than the Lockly Vision. On the downside, it doesn't have a built-in camera, and it needs an external access bridge to connect to WiFi.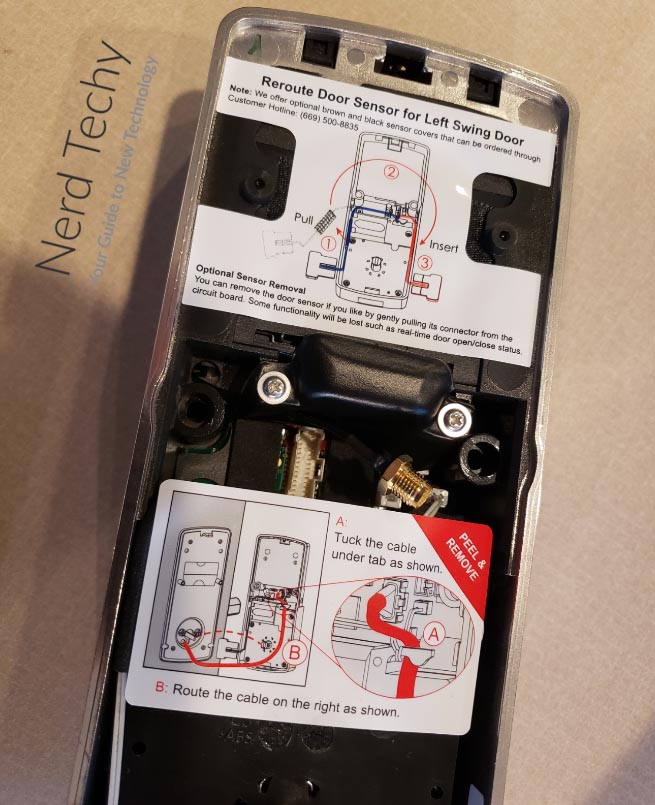 The spacing on the interior and exterior Lockly Vision Housing is variable. It can be adjusted to fit doors between 1 ⅜ and 2 ¼ inches in thickness. The bolt and guts themselves can also be reversed to operate in either direction. This means you can use the same deadbolt for left and right swing doors.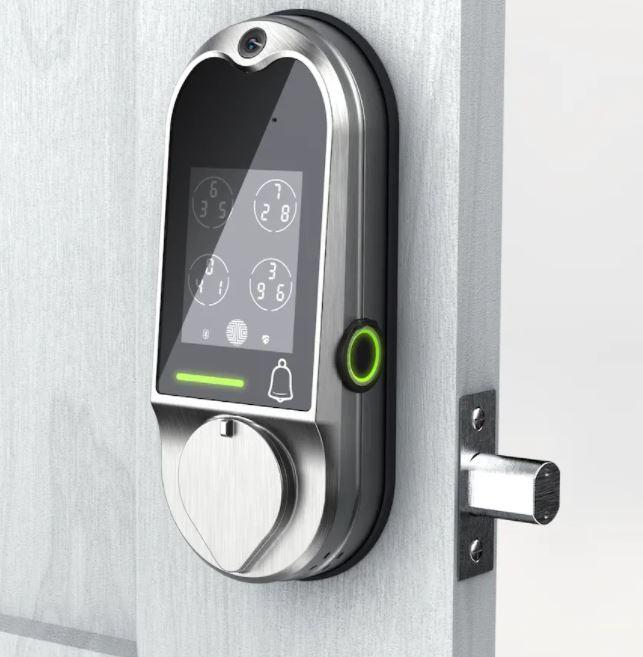 The interior housing is engineered to match the exterior housing, with a matte black or satin nickel finish respectively. It's rectangular rather than oval in shape, and has a slightly flatter profile. Smack in the center, you'll see a built-in microphone, which is used for two-way voice communication. Beneath this, there's an on/off switch. When turned off, the switch simply deactivates the electronic functions. Effectively, you can turn the Vision into a "dumb" lock if you want to. Beneath that, you'll see a simple rotating latch. This means you don't need a key, app, or fingerprint to lock and unlock your door from the inside.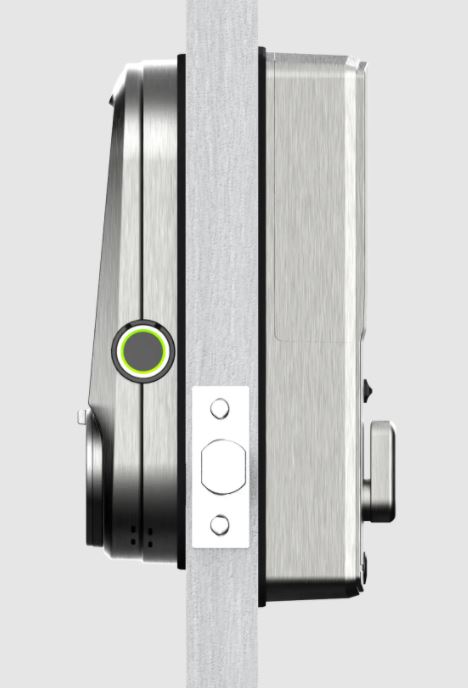 Lock Performance
The Lockly Vision gives you not one, but five ways to open your door. This puts it in line with many other modern smart locks, but it's still worth looking at each method in detail. To begin with, we briefly mentioned the fact that there's a mechanical key. This key will always work, and serves as an emergency backup if all else fails. And while we found the Vision to be very reliable, electronics eventually fail, no matter how well-engineered. It's always smart to carry a physical key, even if you're confident that the lock is working just fine.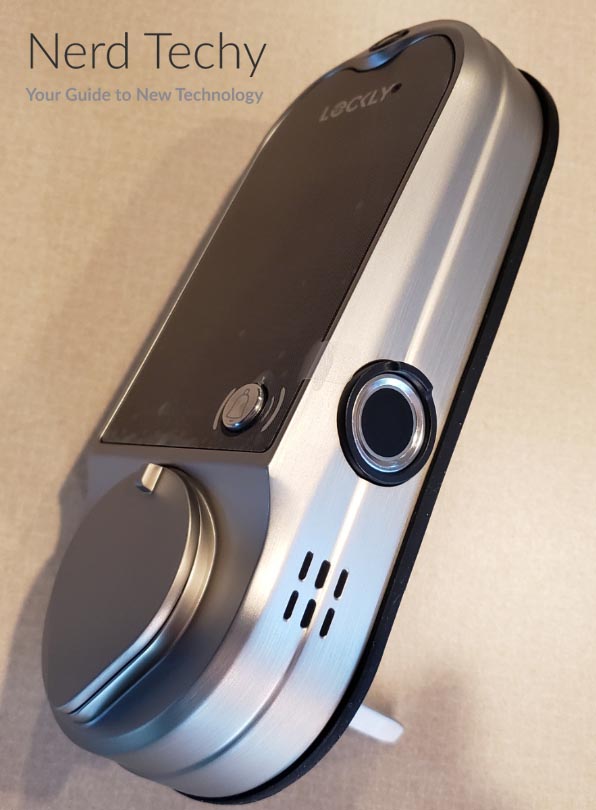 For most people, the easiest "smart" way to open the lock is with a fingerprint. To do this, you simply press your finger on the reader, and wait for the door to click open. The Vision can accept up to 99 fingerprints, which can be allocated however you like. In theory, you could provide access to 99 people. More realistically, you're going to want to program at least one or two fingers on each hand. After all, you still need to be able to open the door if your hands are full. But even if you programmed all 10 fingers, you could essentially provide access to 10 people. This reader is fairly reliable, but has the same weakness as most other fingerprint systems. If your hands are greasy, wet, or dirty, the reader won't recognize you.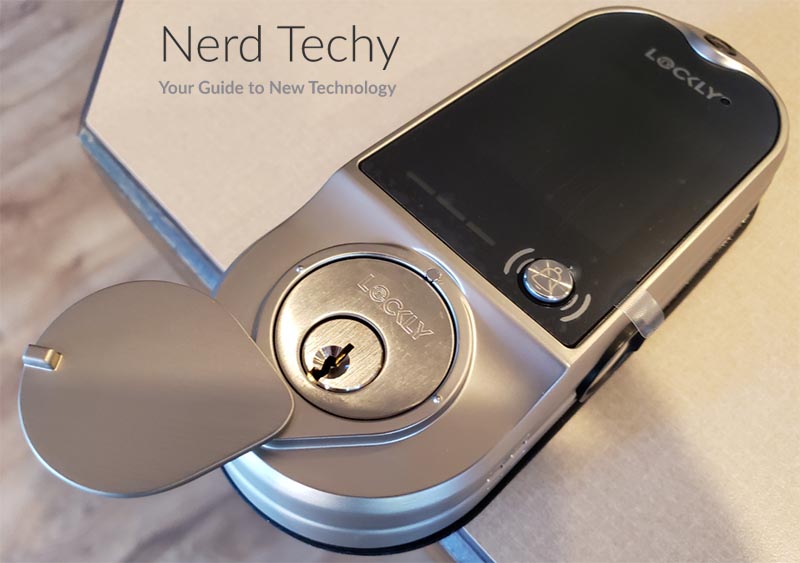 Fortunately, there's an easy way to open the lock without using the fingerprint reader. The keypad allows you to enter a numeric code, just as you would on an old-school garage door keypad. The neat thing about how this keypad work is that it's totally randomized. There are four buttons, each with three digits inside. All 10 digits are present, with two of them repeated in two buttons. Each time you press a button, the buttons briefly disappear and reappear with the digits in different places. This randomized design makes it impossible for someone to know your password by watching you enter it.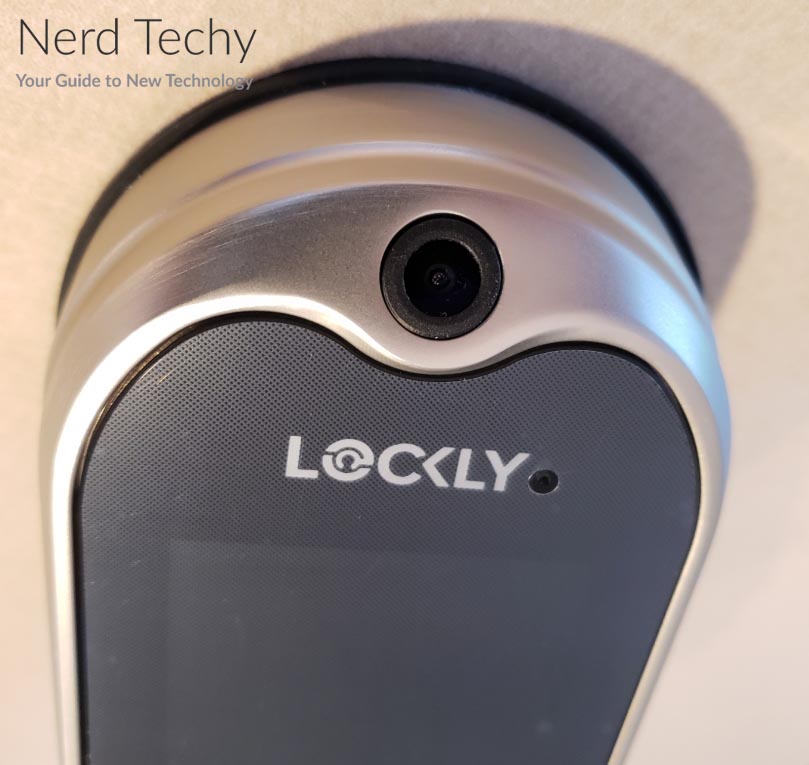 Along the same lines, you can create temporary codes for visitors. This requires the smartphone app, which is free to download and install on both Apple and Android. You can set a code for single-time use, permanently, or for a given period of time. This is great for contractors, nannies, and other people who may need to get inside when you're not home. Incidentally, the app also serves as your fourth method of access. You can use it to remotely open the lock from anywhere in the world. If someone needs to get into your home in a real emergency, all they have to do is call you.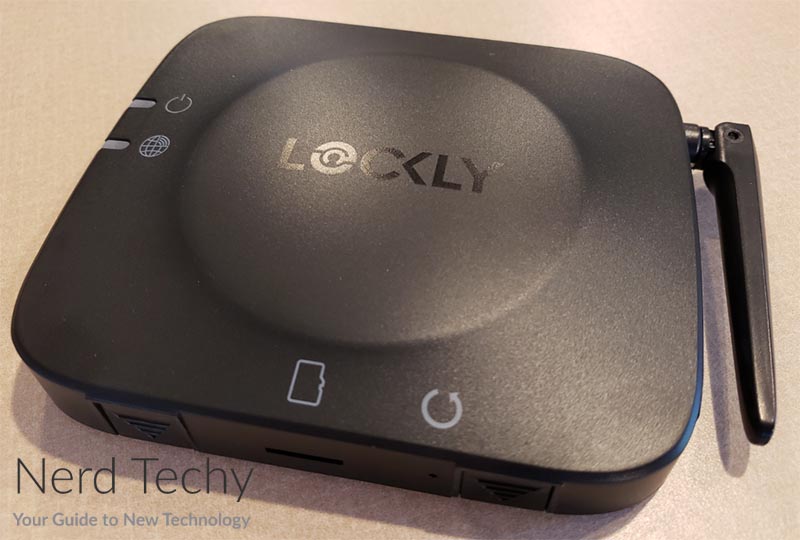 Finally, the Lockly Vision can be unlocked via voice controls. You can use Amazon Alexa, Siri, and Google Assistant to unlock your door from throughout your home. This is a great feature when your hands are full, or when you can't get to the door right this second.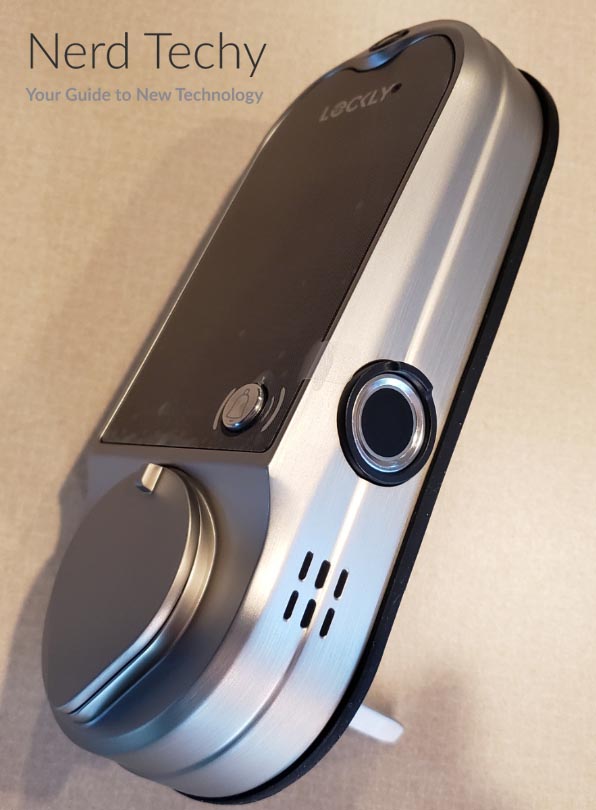 The Vision isn't just smart about locking your door. It can also lock your door automatically. When the lock has been left unattended for several minutes, the bolt will eventually close on your own. For many people, this feature will never be necessary. But if you've been known to forget to lock your door, you'll appreciate it.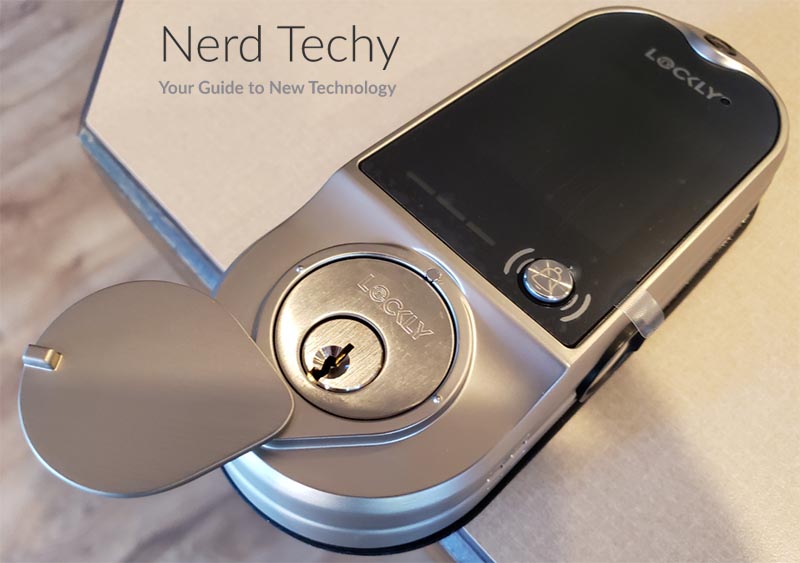 Connectivity and Extras
To take advantage of the Vision's online features, you'll first need to connect it to your home's WiFi network. Initial setup will require you to install the app on your phone, then connect to the lock via Bluetooth. During the setup process, you'll be able to configure your lock with your router. You'll also need to do this if you ever set up a new WiFi network or change your WiFi password.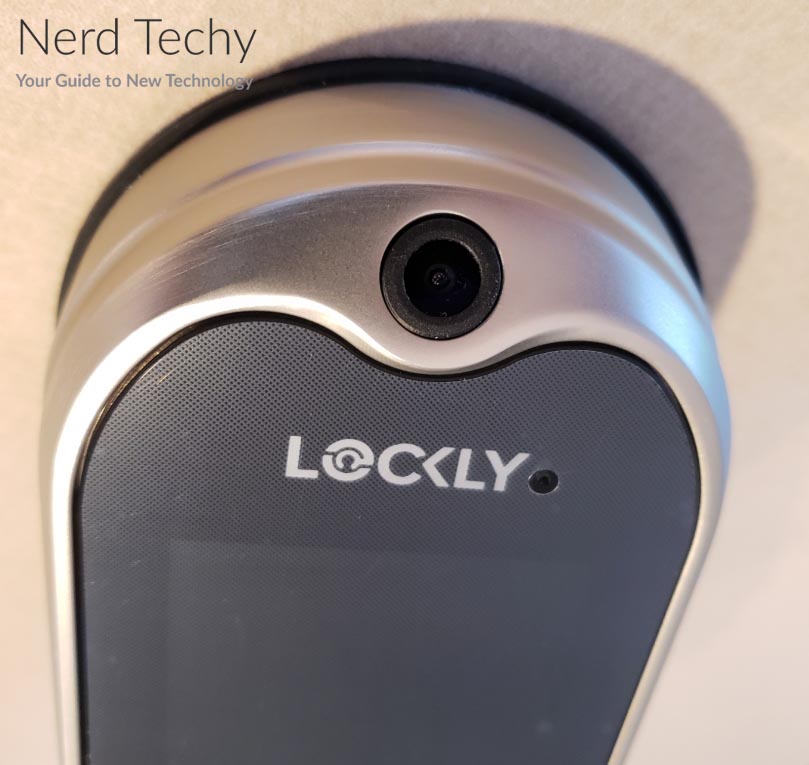 Within the app, you can take advantage of two-way audio communications. You can tell a delivery person to drop a package around the side, or remind your son to walk the dog. The mic inside the door also allows for two-way audio in person. Finally, through the app, you can get notifications whenever the door is opened. You'll be able to see when it was opened, and if a code was used, who opened it.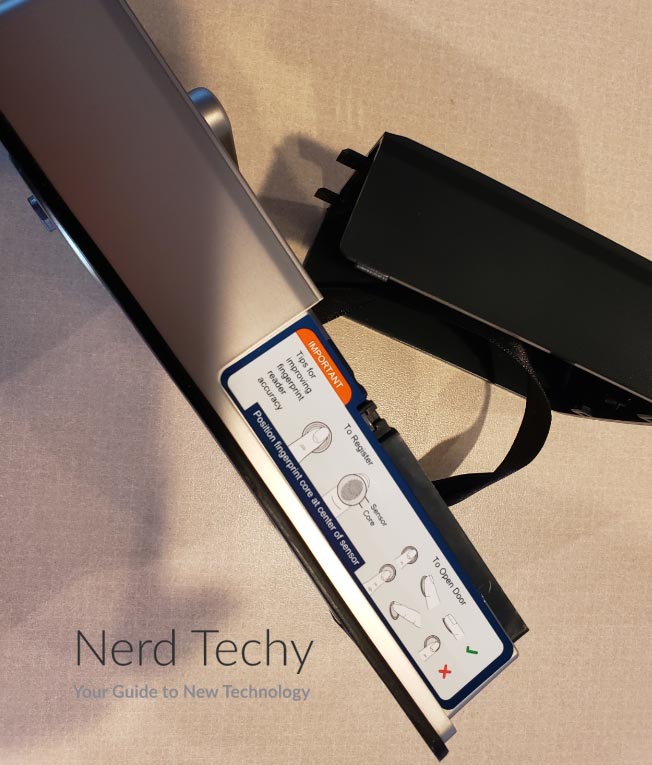 Amazingly, we've come this far without discussing the built-in HD video doorbell. The 1080p video is reasonably good quality, and presents a clear picture with plenty of details. You can identify facial features and even read name tags without any trouble. When the doorbell is rung, the camera will automatically trigger and begin recording. You'll also get a push alert when the camera is active, although you can turn alerts off. Saved video is recorded on a 64GB Micro SD card, which is included in the package. Alternatively, you can take advantage of Lockly's cloud storage, but this requires a monthly subscription fee.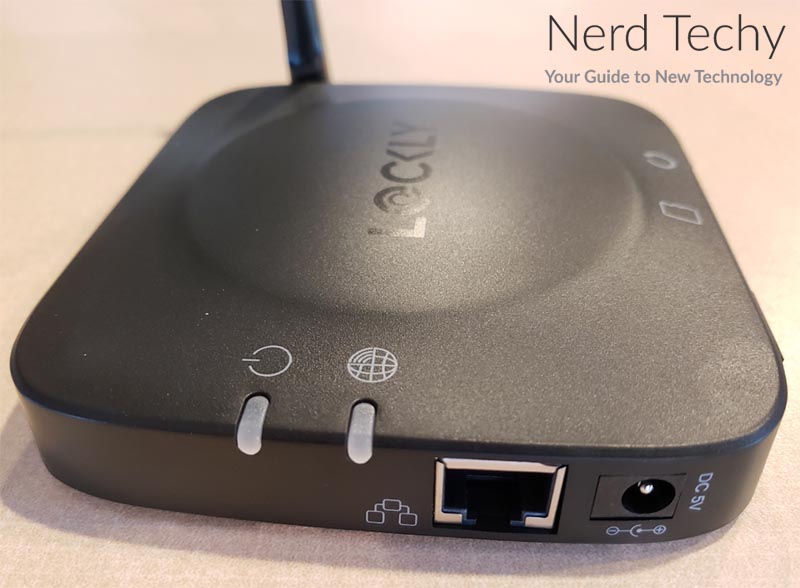 On the other hand, the Lockly Vision is undoubtedly a bit pricey. If you don't need a built-in video doorbell, you can use something like the Ultraloq U-Bolt Pro. As a straightforward smart lock with codes and a fingerprint reader, it's a rock solid choice.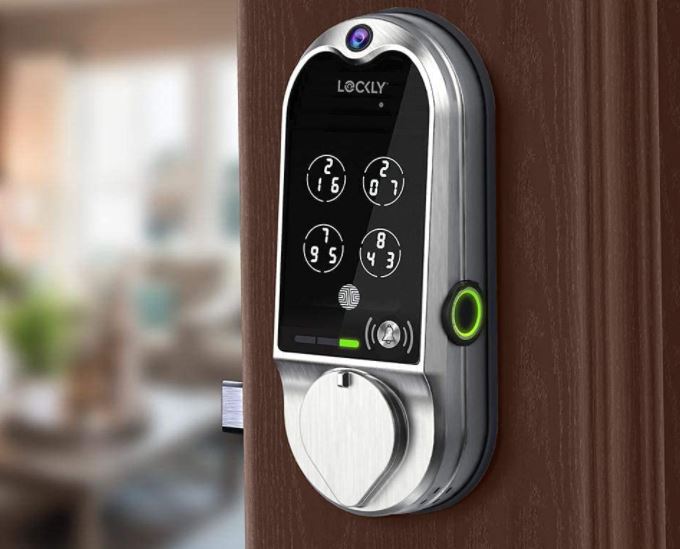 Final Verdict
So, is the Lockly Vision worth the investment? Yes. In fact, it isn't just a great combination unit. The lock alone or the doorbell camera alone would be an excellent value. The many electronic options allow you to open your door with ease, while the backup key provides confidence. The camera shows as much detail as you need, and comes with an SD card ready to go. Finally, the design itself is sturdy, attractive, and easy to install. There's a lot to like here, and not much to criticize.