If you've been paying any attention to the world of earbuds and earphones for the last decade, you're familiar with Mpow. These are the folks that manufacture audio equipment for virtually every conceivable application, from call centers to console gaming, and we've reviewed a number of their products in the past.
Today, we'll be looking at two different pairs of earbuds that the company released during the past year: the Fly and the M10. Both of these earbuds have a lot to offer, and they're also completely different from each other in many respects. Let's take a look at what makes each one worth buying, as well as anything that may make you want to steer clear.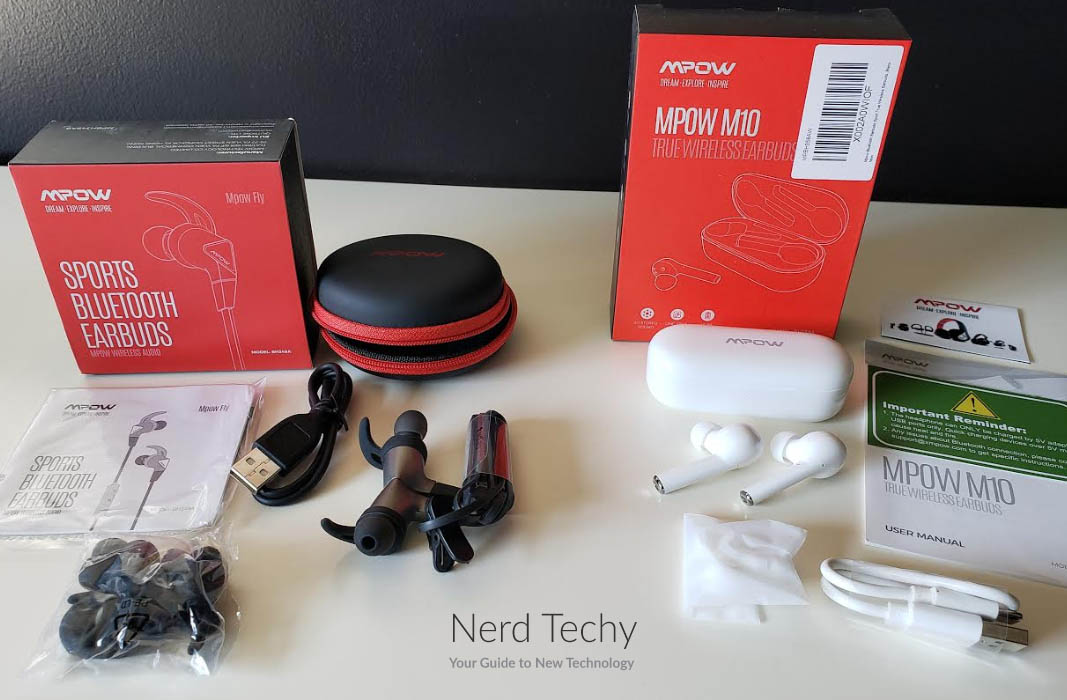 Basic Construction
Starting off, you'll notice that the Mpow Fly has a tethered design. In other words, while these earbuds don't need to be plugged into your phone or MP3 player, they are connected to each-other by a short cord that rests on the back of your neck. The controls are located on a small fob in the middle of the cord, with an up and down volume button that can be held down to skip tracks. The center button serves as a play/pause button, while clicking both volume buttons simultaneously works as a redial button. The back of this dongle also contains the charging slot for the Micro USB charge cable, complete with a water resistant charging port cover.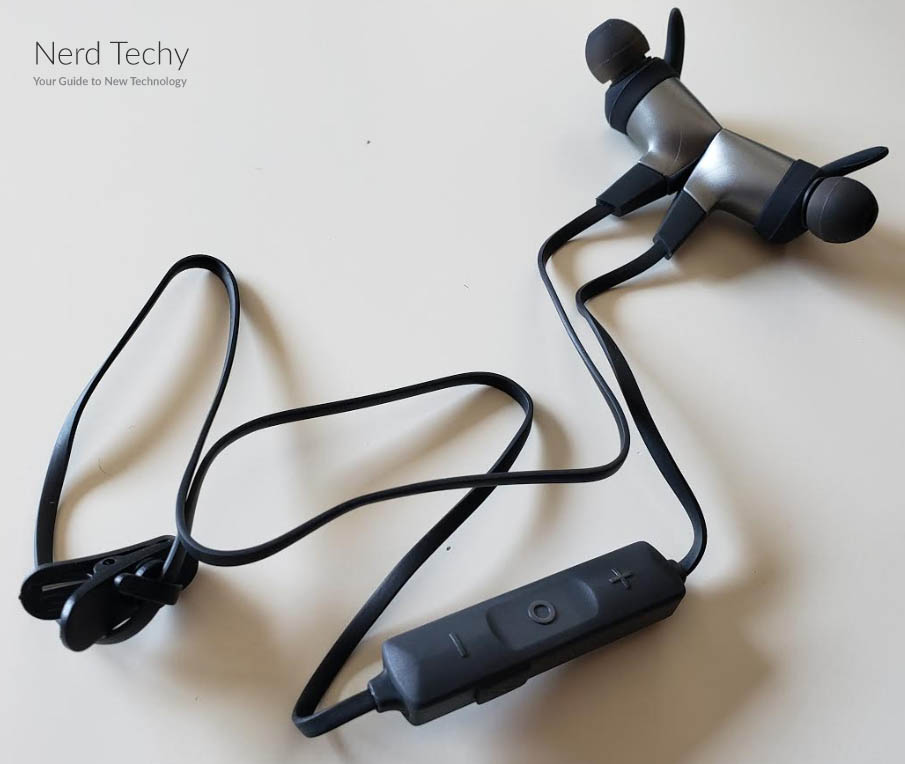 The earbuds themselves have large ear fins, which are available in three different sizes for ergonomics. The silicone ear tips are large and fat, although there are smaller versions in the case. But the best feature of the Mpow Fly earbuds is definitely their water resistance. They've earned a rating of IPX7 one of the best ratings available, which means they're rated for submersion at a depth of 1 meter (3.3 feet) for up to 30 minutes. And better yet, they float, so submersion isn't going to be a concern to begin with.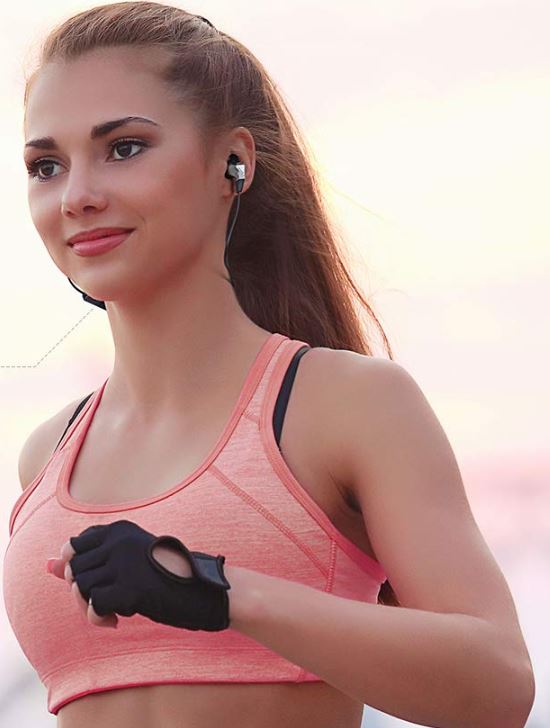 One other thing we should mention about the Fly earbuds is that the backs of the earbuds themselves are magnetic. When you coil them up, they'll stick together, so the cable won't get horribly tangled while your earbuds are in your pocket or backpack.
The Mpow M10, on the other hand, has a more traditional design for a pair of wireless earbuds. They're designed to look and feel like Apple AirPods, right down to the smooth white ABS finish. The charging case has a clamshell design, complete with the magnetic closure that should be familiar to many wireless earbud users. While the earbud wells themselves are not magnetic, it's really not necessary, since it would be difficult to misalign the earbuds to begin with due to their shape.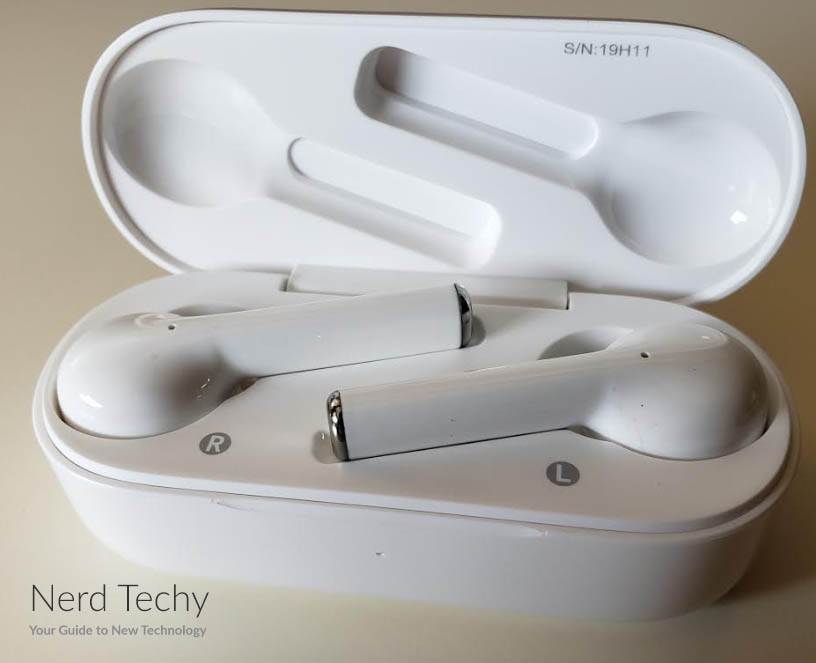 The controls on the M10 require a double tap, rather than a single tap. This limits the functionality to a simple play/pause while listening to music, or hanging up and answering for phone calls. Then again, these are true wireless earbuds, and it's not realistic to expect too much functionality out of a single, soft touch button. M10 earbuds are IPX5-rated for water resistance. They're not built for immersion, but they're more than capable of handling a little bit of sweat, or even a torrential downpour. So you'll be well-prepared the next time a sudden cloudburst interrupts your morning jog.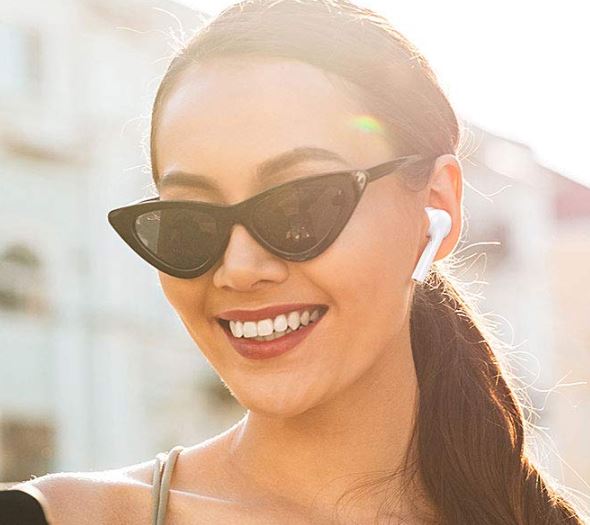 If you want a more secure design, the Soundcore Spirit X2 may be right up your alley. These earbuds have a chunky, over-the-ear design that's difficult to dislodge, and their ear flaps allow for the support of large batteries, providing more capacity than your average set of true wireless ear buds.
Battery and Charging
The Mpow Fly is a bit of an oddball when it comes to battery life. On the one hand, it has a powerful, 100mAh on-board battery, which holds significantly more juice than your typical wireless Bluetooth earbuds. This allows for an impressive 12 hours of battery life. Once again, that's significantly more performance than you'll get out of a typical earbud's on-board battery.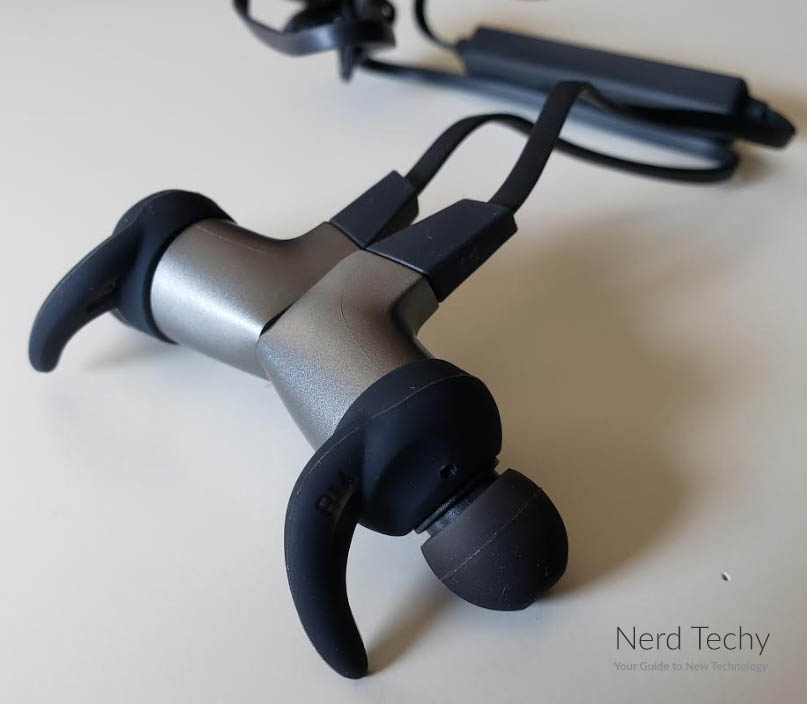 On the other hand, the Fly's quirky design means that there's no battery pack to use as a backup reserve. Depending on how you're using your earbuds, this may or may not be a problem. For example, if you work an office job and wear your earbuds on your daily commute, 12 hours will be more than enough, and you can always top off your battery at your desk. On the other hand, if you're a frequent traveler, the Fly's lack of a battery pack might be a concern, since you'll have yet another Micro USB device to charge while you're on vacation.
Either way, you'll find the charge time impressive. Within 2 hours – as little as 1 hour on a 5-volt USB port – you can charge the Fly from dead to full. The batteries also support quick charging, so you can plug in for 10 minutes to get a full 2 hours of listening time.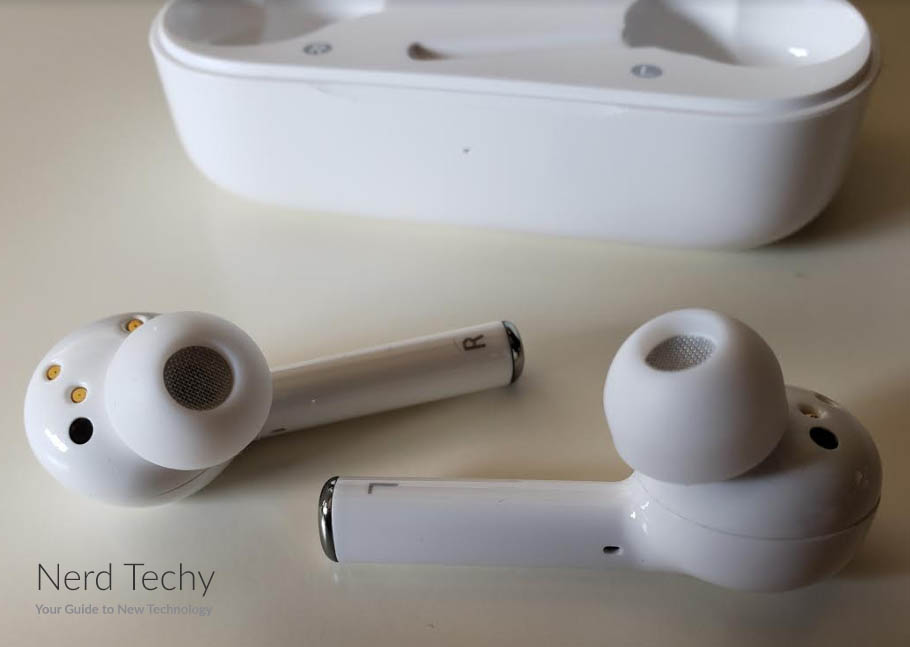 The M10 earbuds have powerful batteries of their own, capable of lasting for up to 5 ½ hours before recharging. The case holds enough power for an additional four recharges, so you're looking at about 27 hours of battery life in total. The case itself charges in only 90 minutes via USB-C, an impressive feat for an old-school connection. Another nice feature of the M10 is that the companion app gives you the ability to view the earphones' battery status directly from your phone. That's a great value if you want to know whether or not you can make it home from work without a recharge.
For the be-all and end-all of battery life, read our review of the Aideaz SoundOrigin. These earbuds offer an insane 140 hours of total battery life, making them an ideal choice for all you world travelers out there.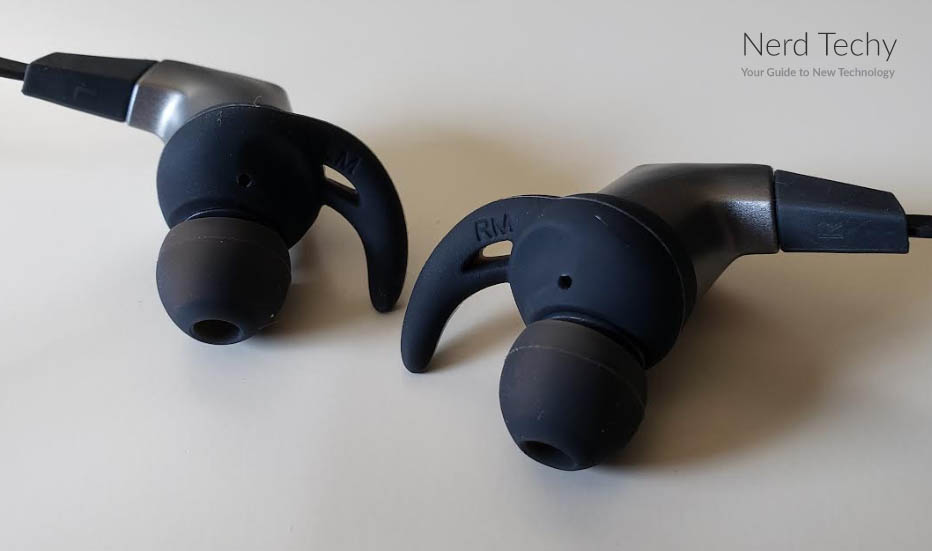 Connectivity
Both the Mpow Fly and the M10 utilize Bluetooth 5.0, the latest version of the protocol. This allows for lag-free viewing of movies and videos, as well as for crystal clear phone calls without any delay between one side and the other. However, the M10 offers one feature the Fly doesn't: the ability to connect with a single earbud. If you sometimes don't want to listen to music, but still want to have a hands-free calling option, use either earbud you like.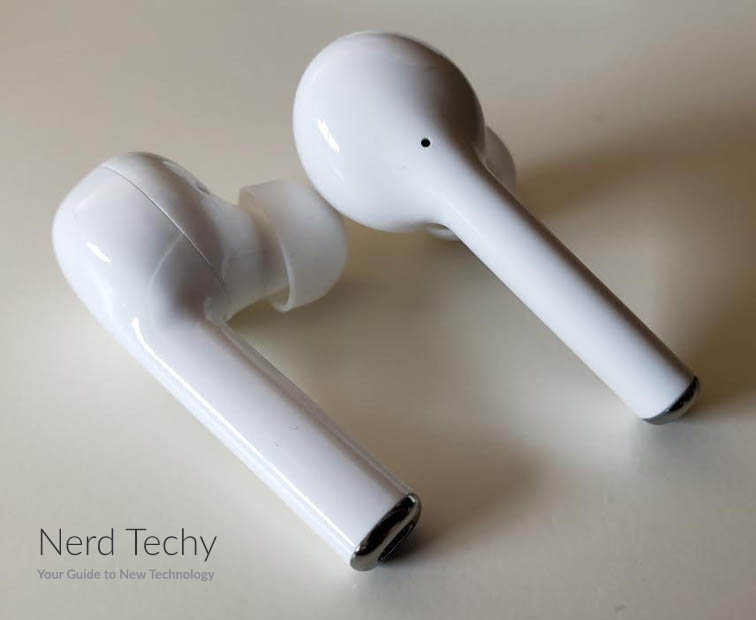 Just keep in mind that Siri and Google Assistant only work if both earbuds are turned on and paired. The Fly can also work with voice assist technology, so other than the ability to use a single earbud, there's not much difference in this category.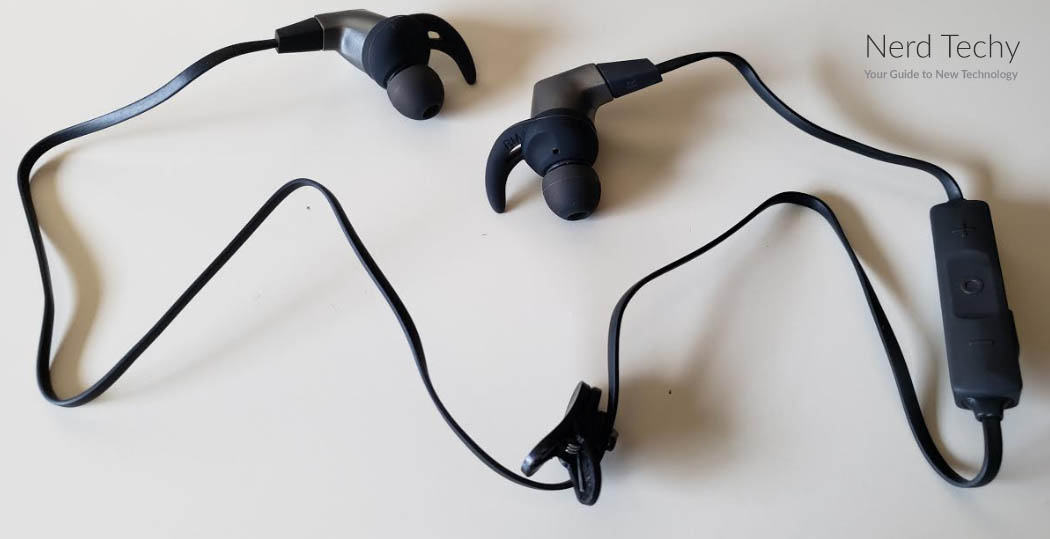 Accessories
If you're looking for a custom fit, the Mpow Fly has a lot to deliver. In total, there are 12 different ways to wear your earbuds, with your choice of 4 different ear tip sizes and 3 different sized ear fin pairs. In addition, you also get a Micro USB charging cable, as well as a simple zip tie storage pouch. Mpow also offers a 24-month warranty, so your purchase is guaranteed against most defects.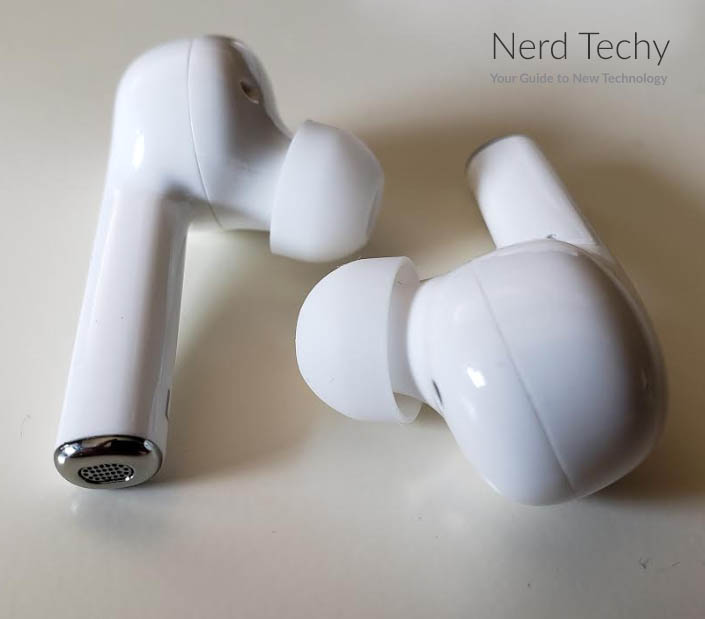 While the Mpow M10 doesn't offer quite as many options, that's only because it doesn't have any ear fins. It ships with three sizes of ear tip, which are all comfortable and have a springy silicone construction. It also comes with a short USB charging tether for the case, as well as Mpow's standard 24-month warranty.
Sound Quality
The Mpow Fly and Mpow M10 are both similar in terms of sound quality, at least when it comes to performance across the spectrum. The treble is crystal clear on both, with plenty of shimmer, and without any interference from the rest of the sound spectrum. This is great for classical music, as well as for other treble-heavy genres like country.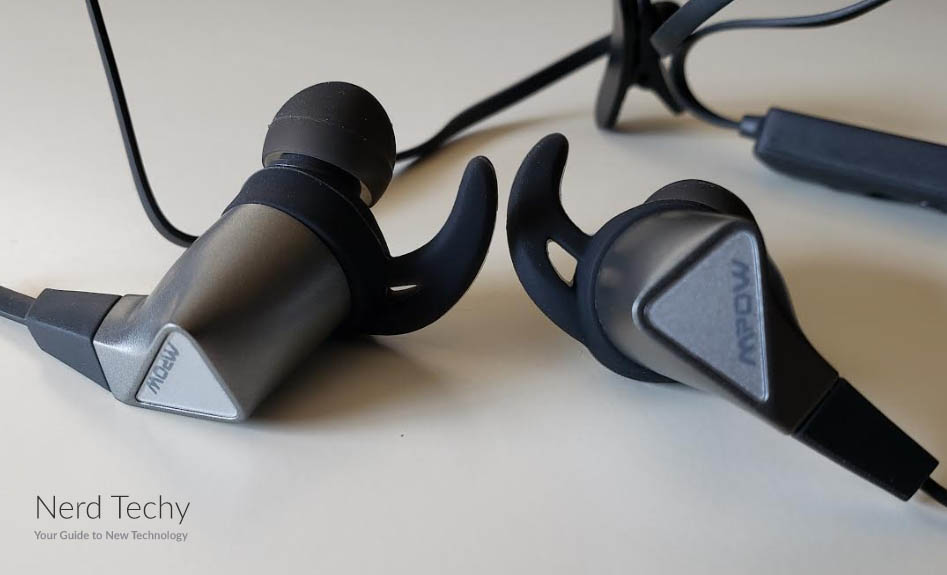 In the mids, both earbuds are once again similar. There's plenty of clarity, which is perfect for vocals in music, as well as for spoken-word media like podcasts and audiobooks. Moving down to the bass, you'll still find a lot of similarity. However, the Fly has a Bass+ mode, which is activated by pressing two of the control buttons simultaneously. In this mode, you'll get a slight boost to bass performance, at the expense of slightly reduced battery life.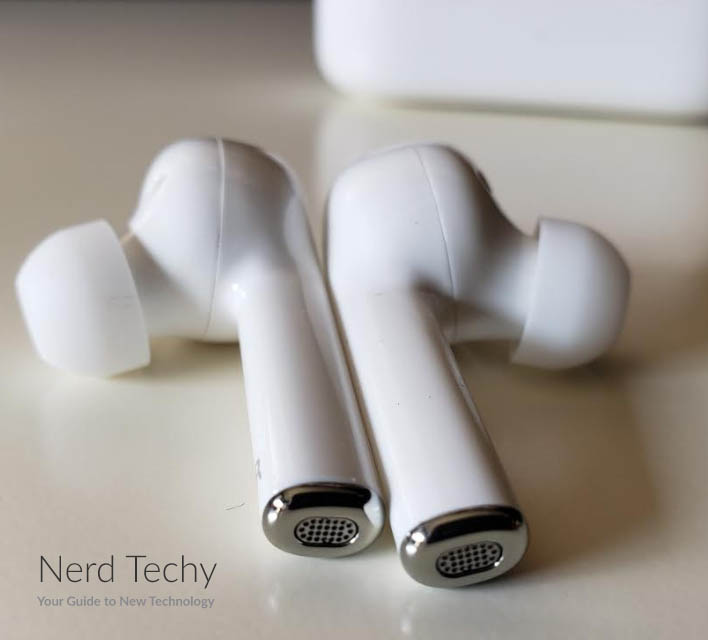 When it comes to phone calls, the M10 had a slight edge. This is because it implements four different microphones, two in each earbud. These microphones work together to provide noise cancelling on your end of the phone call, so the person you're talking with won't get distracted by a bunch of background noise. Obviously, this feature is less useful if you're only wearing a single earbud, since the software will only have two microphones to work with.
One thing we should point out is that neither of these sets of earbuds offers active noise cancelling on the earbuds themselves. Then again, to get that feature, you need over the ear headphones, not earbuds. Check out our recent comparison of the Raycon H50 and H100 headphones to learn about two excellent options in that department.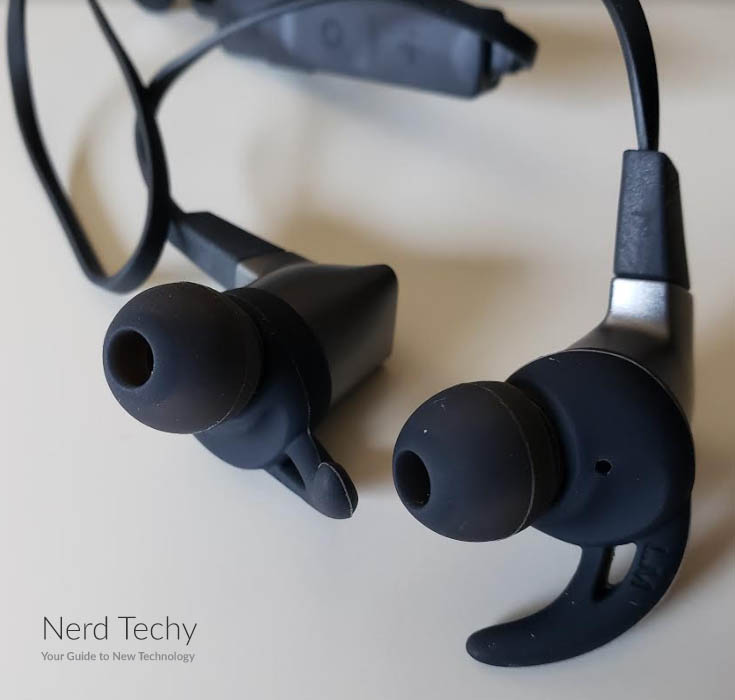 Final Verdict
For our money, it's hard to go wrong with the Mpow Fly. Of course, that's because we favor a rugged design, and we also like top-tier audio quality. The IPX7 water resistance is a huge plus, since you won't lose your earbuds just because you dropped them in a puddle. And the Bass+ mode adds some much-needed punch to the earbuds' bass performance.
In addition, the Fly is harder to lose. Earbuds are a fickle thing, and if you've ever lost one earbud out of a pair, you know how frustrating it can be to have to go out and buy a whole second pair. The Fly's tethered design helps you avoid this unfortunate scenario, without sacrificing any portability or convenience.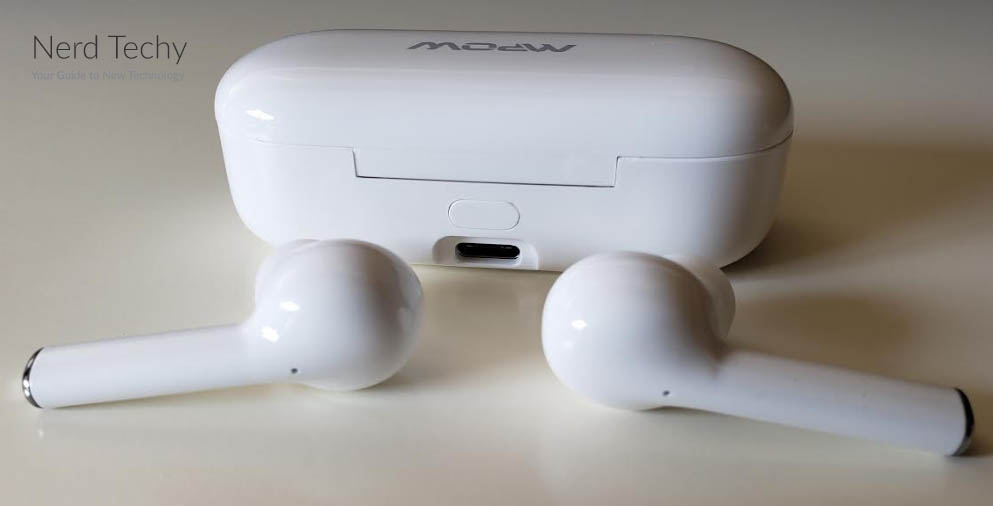 That said, the Mpow M10 is a better option for travelers, since the charging case can keep you going a lot longer than the Fly's on-board battery. In addition, the M10 also offers better noise cancelling on phone calls, so it's a better choice if you spend more time talking on the phone than you do listening to the latest R&B hits.