For the last few years, 802.11ac has been the world standard for high-speed internet. Also known as WiFi 5, this protocol is exceptionally fast. It has enabled what experts call the "internet of things": all the interconnected smart home devices that are central to modern life. But even faster, more demanding devices are on their way. You see a lot of news about the coming of 5G mobile connections. Ignoring the conspiracy theories and general internet silliness that surrounds this new standard, it has a lot to offer. As 5G networks spread throughout the country, our devices are becoming more powerful and connected than ever.
But under the radar, WiFi standards are also becoming more advanced. The newest standard is WiFi 6, formerly known as 802.11ax. This standard is so new, in fact, that we're still waiting for consumer devices that support it. But WiFi 6 routers are already starting to roll out. This only makes sense. After all, before you use a WiFi 6 device, you'll need a WiFi 6 router to connect it to. Conversely, if you plan on buying the latest and greatest smart home devices, you'll need a WiFi 6 router.
To keep our readers prepared for the future, we've dedicated a lot of space to WiFi 6 routers this year. In that spirit, we've decided to review the Netgear RAX15 4-Stream WiFi 6 Router. This powerful little beast will have you well prepared for the best smart home devices of 2020 and beyond. But just because it supports the new protocol doesn't automatically mean it's worth buying. We took a closer look, so we could share our observations. Here's everything we learned about Netgear's powerful new router.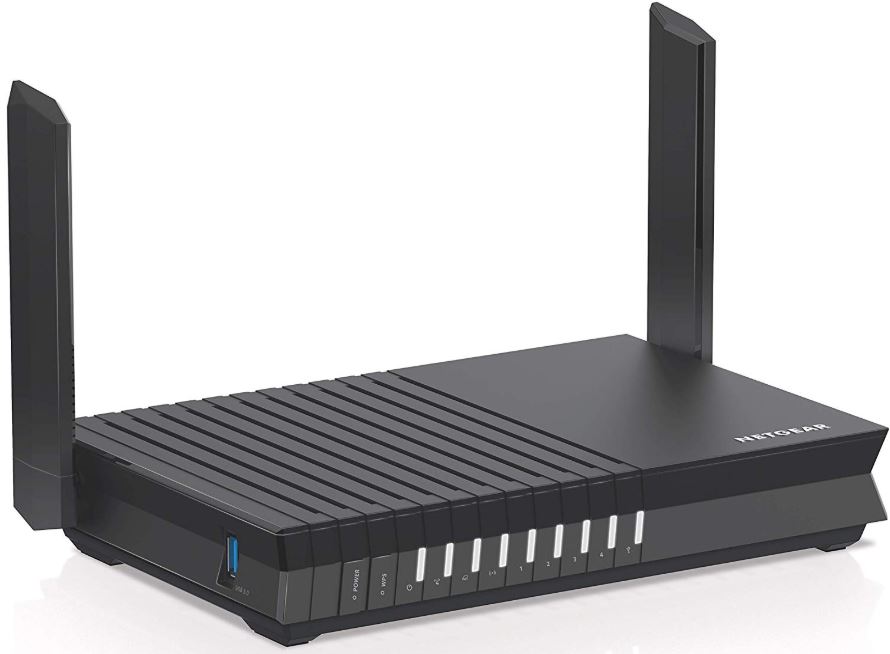 Overall Design
The RAX15 looks as high-tech as it is. The black ABS plastic case is vented on the left side only, with a smooth finish on the right. On the left, you'll find a series of seven LED lights. In addition to showing when the router is powered on and connected, they also show the status of the gigabit Ethernet connections. In the same part of the front panel, there's a small button that enables quick, painless WPS connections.
There's also a power button. This is our only real complaint about the RAX15. Like many Netgear routers, it's easy to turn off by accident. Recessed reset buttons can be a headache, but you rarely need to use them, so it's a moot point. We would have at least appreciated a bright yellow outline to warn us not to press the button. Oh, well. You can't have everything.
The overall size of the unit is 13.3 inches wide, 8.1 inches deep, and 2.2 inches tall. That's fairly large, and the height doesn't include the two adjustable antennas. That said, if height is a problem for you, the antennas can always be tilted down. This will limit your coverage, though. Your best bet is to position the RAX15 somewhere that the antennas can be fully extended. It weighs only 1.36 pounds, which is about par for the course. Weight shouldn't really be an issue, though. This router isn't meant to be portable, so chances are it will be sitting in the same spot for some time.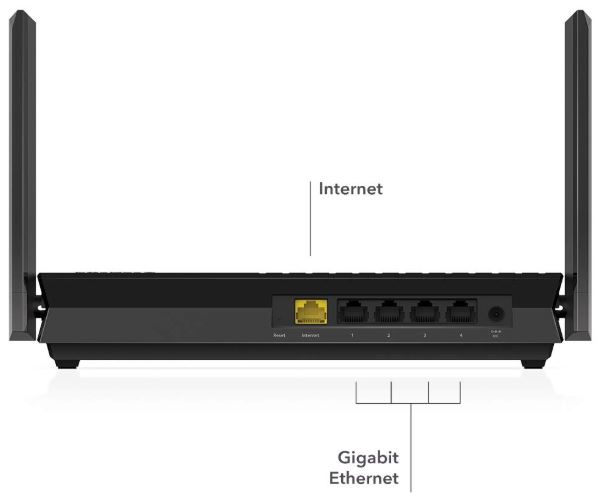 The back of the unit is minimalistic. There's a single input for a gigabit Ethernet cord from your router, and four gigabit Ethernet output ports. In addition, you'll find the DC power port, as well as a recessed reset button. We're a bit confused. Why have a power button if there's already a reset button? We're honestly not sure. But this is a minor complaint. As you'll see, there's a lot to love about the RAX15. These minor design complaints are just nitpicking about an otherwise excellent router.
If you want a WiFi 6 connection but don't want a Netgear device, we understand. Some people love Netgear. Some people hate them. We're not judging. But if you happen to fall on the "I don't like Netgear" side of the fence, there are other options. For example, the TP-Link Archer AX6000. It's a powerful WiFi 6 router that supports a large number of smart home devices.
Speed & Coverage
So, now that we've covered the basics, how does the RAX15 perform in a real-world environment? It supports download speeds of up to 1,800 Mbps per device. This is assuming you have a good connection over both the 2.4 GHz and 5.0 GHz bands. If you're a long distance from the base, you'll lose the 5.0 GHz signal, and you'll drop to 600 Mbps. This is normal, and it's nothing to back away from. In reality, the RAX15 will provide very fast speeds in any medium-sized home. Just be aware that brick walls and other solid obstructions will limit your signal quality.
As we've already mentioned, the RAX15 will support WiFi 6 devices. These include the iPhone 11, as well as many upcoming smart home devices. The 4 simultaneous streams will support up to 32 downloads and 8 uploads. Since many smart home devices need to communicate frequently with online services, this is essential. Thermostats, cameras, smoke detectors and other smart home tools will all benefit from this large capacity.
Of course, your best connection will always be wired. This is just a truism. Within any range under 100 feet, a wired connection is faster and more powerful than a wireless signal. And since most houses are smaller than that, it's safe to say you should use wired Ethernet for anything that supports it. To that end, the RAX15 has four gigabit Ethernet ports. This allows for blazing-fast connections to your PC, your game console, and other high-priority machines.
To keep your speeds as fast as possible, the RAX15 has a built-in quad-core processor. This ensures the most efficient packet handling possible. In addition, this router also uses beamforming technology. While the antennas can be adjusted to provide a great signal for stationary devices, that doesn't always help. Sometimes, you're using a smartphone or a laptop, and you're moving from room to room. Beamforming technology tracks all your connected devices, and directs the most powerful signal where it's needed. All in all, we're big fans of this technology, and it's nice to see Netgear building it into their next-gen routers.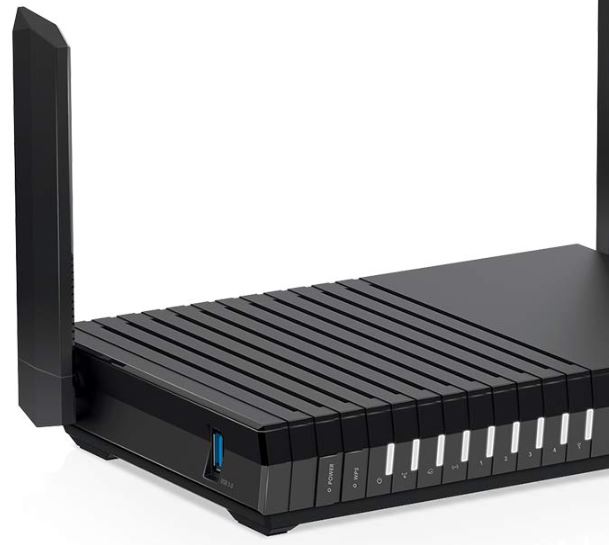 If you want a blazing-fast connection but don't want to pay a premium for WiFi 6, there are other options. With an 802.11ac connection, you can still get a powerful connection on any current device. The Netgear Nighthawk XR450 provides just such a connection. With MU-MIMO multi-user support, it supports a large number of smart home devices.
Security & Extra Features
The RAX15 also offers some excellent security features. It has a built-in VPN. So if you want an anonymous connection, you'll have one with just a few clicks of your mouse. It also offers separate, secure access for guests. This feature will configure a separate guest network that's not connected to your main network. Friends, relatives, and even contractors can get internet access without having access to your personal network.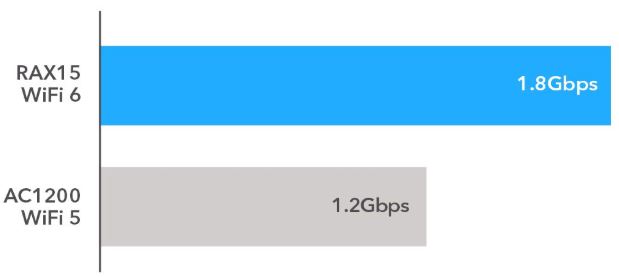 This is a helpful feature, since the RAX15 also has a USB port for connecting an external hard drive. This will provide a shared drive for your home network. And you won't have to jump through all the technical hoops of setting up a personal FTP server.
To configure your router and home network, you'll have two different options. The first is Netgear's Nighthawk app, which is available for free on iOS and Android. In addition to configuration, it offers other useful features. These include an internet speed test, remote pausing and resets, and the ability to VPN remotely through your own network. Alternatively, you can use Alexa voice controls. Either way, the process is easy and painless.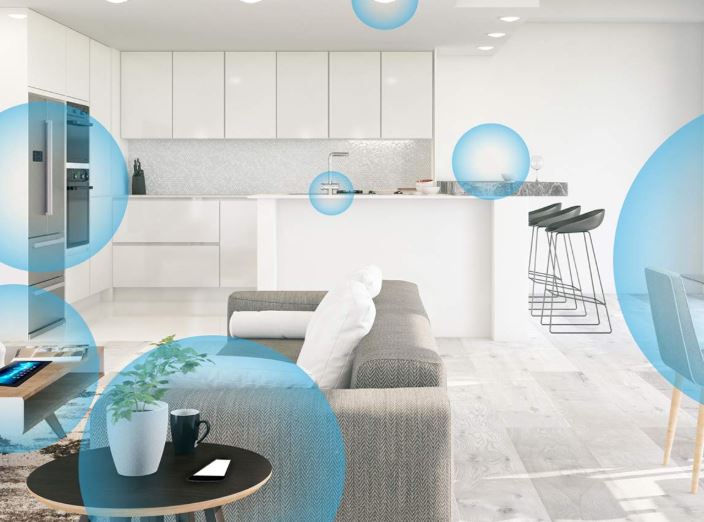 If you don't need speed, but you do need top-notch security, you can get better value by buying a basic VPN router. The Syfer Unlimited is an excellent choice. It provides all the anonymity you could ask for, and it's portable to boot!
Final Verdict
The Netgear RAX15 is one of the most powerful next-gen routers on the market. We'll be the first to say that it's not for everybody. But if you're looking to connect next year's WiFi 6 smart home devices, it's a fantastic choice.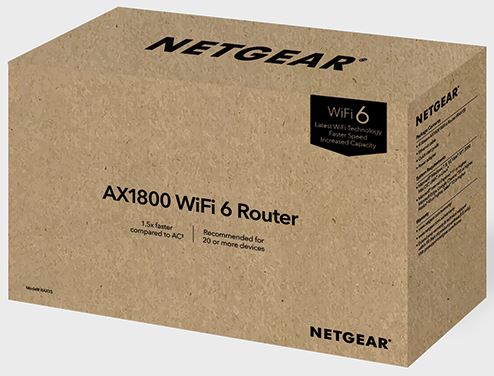 There's a lot to like about this router, starting with the privacy and configuration options. In particular, the Nighthawk app is an excellent addition. It allows for easy setup, even if you're not experienced at administrating your own network. And the USB port is a great feature. Anytime you can set up a shared drive without an FTP server, you've got yourself a quality router. The security features are effective, including the VPN and separate guest network. With these options, your home network will be as secure as possible, without the need for advanced technical skills. Add to that the beamforming technology and powerful WiFi 6 signal, and the RAX15 truly delivers.
Meet Derek, "TechGuru," a 34-year-old technology enthusiast with a deep passion for tech innovations. With extensive experience, he specializes in gaming hardware and software, and has expertise in gadgets, custom PCs, and audio.
Besides writing about tech and reviewing new products, Derek enjoys traveling, hiking, and photography. Committed to keeping up with the latest industry trends, he aims to guide readers in making informed tech decisions.