OneOdio Monitor 80
Pros
Excellent sound quality with a perfect balance of highs, mids and lows.
Bass is very deep and vivid.
Super-plush velvet earcups are super cozy for long sessions.
Highly maneuverable; can swivel to virtually any position.
Durable hard carrying case is included.
Cons
Only available in black.
Plastic they're made from feels a bit cheap.
No durability rating given.
Whether you're a music professional or just an occasional listener, you likely know the importance of a good pair of headphones. Nowadays, there are endless amounts of wireless options. But a Bluetooth-connected pair of headphones isn't always ideal. First of all, you have to deal with charging. The internal battery needs to have enough longevity; you're responsible for keeping it topped off. Forgetfulness, a busy life or pure laziness can get in the way. Additionally, latency and transmission issues can be a real bummer. There's nothing worse than listening to your favorite song and having the audio cut-out or become distorted.
For these reasons and more, many consumers are opting for wired-only headphones. Not only do you not have to charge them, most swear that they sound better. In fact, they typically do. Since they don't need to transmit audio wirelessly, there's virtually no lag, distortion or choppiness. Instead, a wired connection offers the best in audio quality. No delay, no batteries to worry about; just pure musical enjoyment! That being said, they aren't just for music, either. Most wired headphones are ideal for studio monitoring or recording.
Take the new OneOdio Monitor 80, for example. They're a new-release, hi-resolution professional monitoring headphone, packed with enticing features. If they're anything like the OneOdio Studio HiFi or Monitor 60 headphones, we're probably going to like them.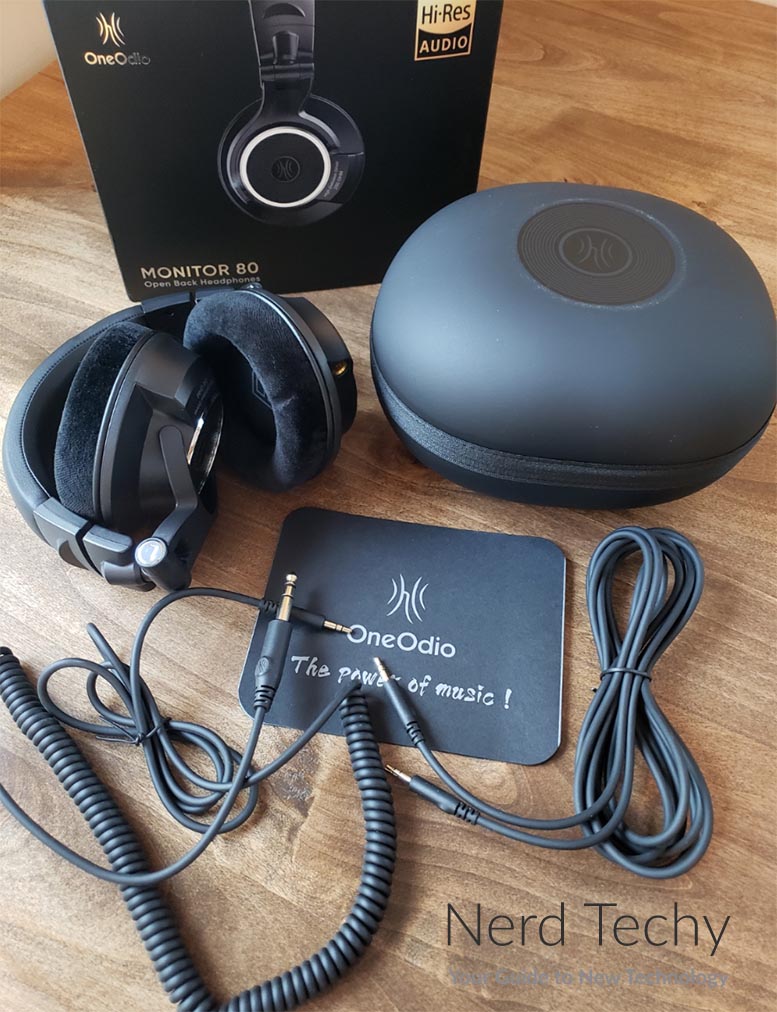 Today, we'll take an honest approach to the Monitor 80's and explore exactly what they have to offer. We're going to take a closer look at their overall build quality, the comfort they offer and most importantly; the sound quality they're capable of. In the end, we'll render a final verdict that'll ultimately determine if we recommend them or not. Without further ado, let's get started!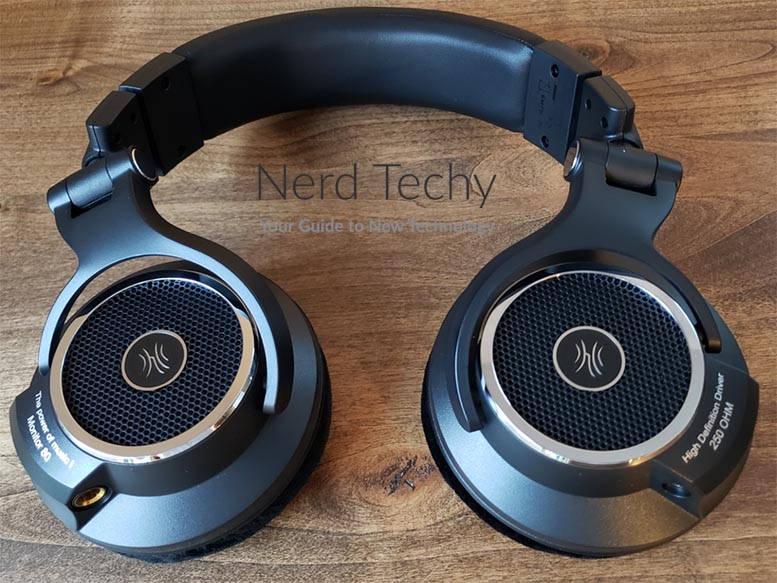 Unboxing
Upon their arrival, we were excited to test them out and see exactly what the Monitor 80 headphones were capable of. In the box, the headphones come packed in a hard zippered carrying case. With a clamshell-design, the case has just enough room for the headphones in addition to the two cables that are included. Notably, you also get a 9′ (3 meter) long 3.5mm to 3.5mm audio (auxiliary) cable as well as a coiled 3.5mm to 6.35mm audio cable that's around the same length.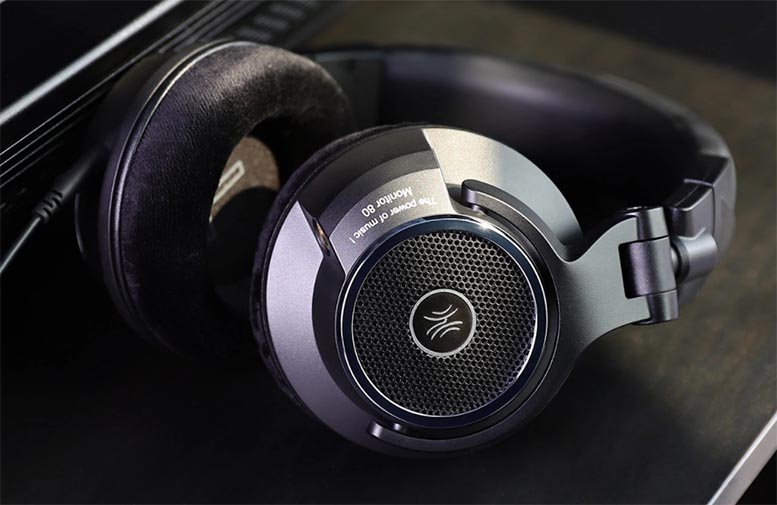 Comfort & Fit
Holding the Monitor 80 headphones in your hands for the first time, something is quite obvious. These are large, oversized headphones with super-plush ear cups. There's multiple hinges and swivels built into the design, letting you fold them up or wear them around your neck for DJing. In fact, each earcup can pivot a full 180 degrees, depending on your preferences.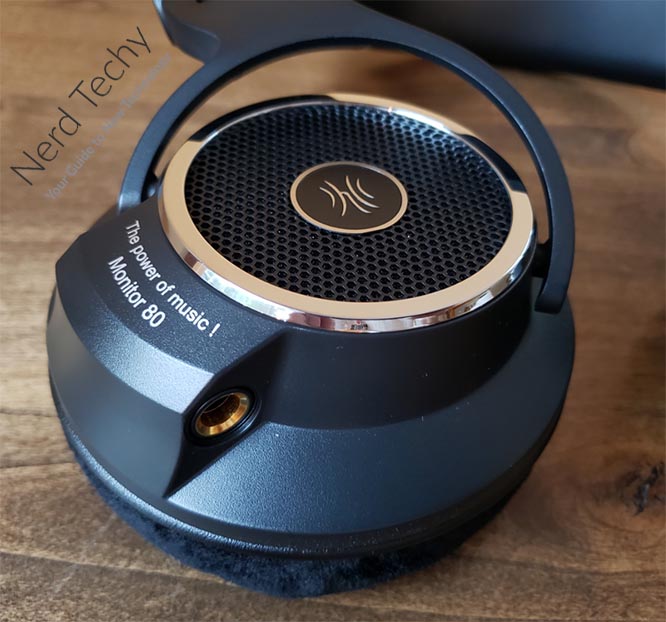 They're comprised mostly of ABS plastic with a metal internal frame. To be honest, the plastic makes them feel a bit cheap. It's a lightweight material that we believe should be a bit more solid. Regardless, we don't think it'll pose a problem unless you abuse them. That said, keeping them in the included carrying case is a good idea. Moving on, the headband is comprised of a pleather-like material with ample padding. Each earcup can be extended an additional 1.25″ (each) so they'll fit with virtually any sized head.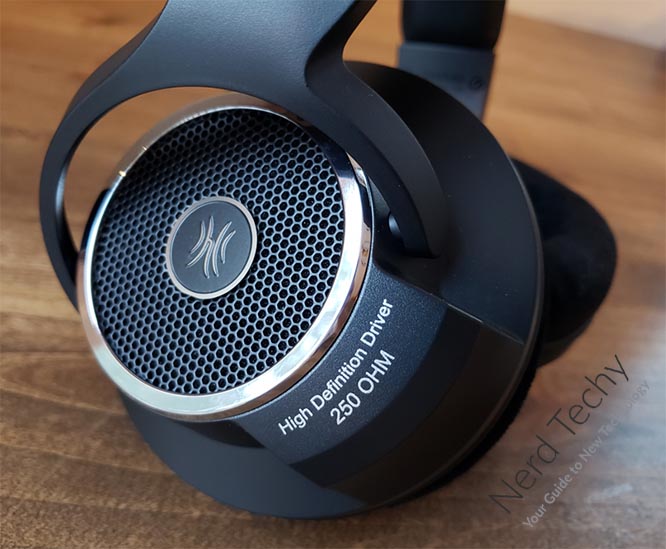 What immediately stands out the most is the velvet-like earcups. Covered in an ultra-soft fabric, each earcup feels extremely soft, supple and cozy. Placing the headphones over your head, it's obvious that OneOdio took their comfort into full consideration. That said, wearing them is a pleasure. The material they chose is favorable, in our opinion. Rather than using the same standard pleather in the headband, they opted for a unique take on some of the softest earcups we've seen in a pair of studio headphones.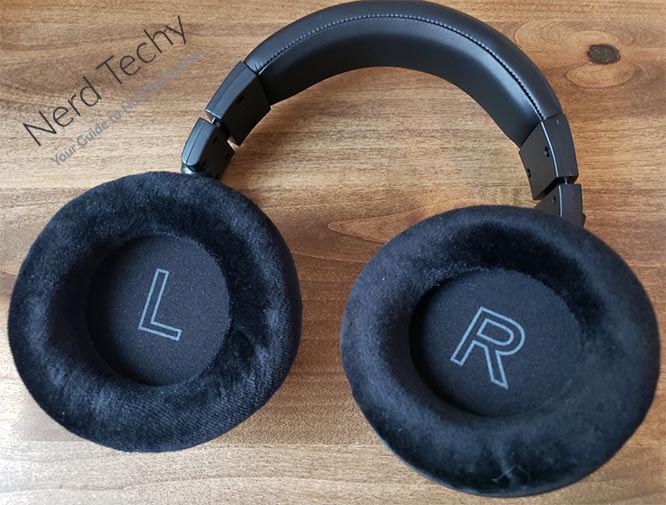 Needless to say, these are very comfortable headphones. They seem to have the correct balance of pressure and size to fully encapsulate your ears and contain the soundstage on a personal level. The maneuverability they offer is excellent, too. They're highly flexible; able to conform to any listening style whether you're DJing or just casually listening. Quickly removing them or listening to one earcup at a time is easy.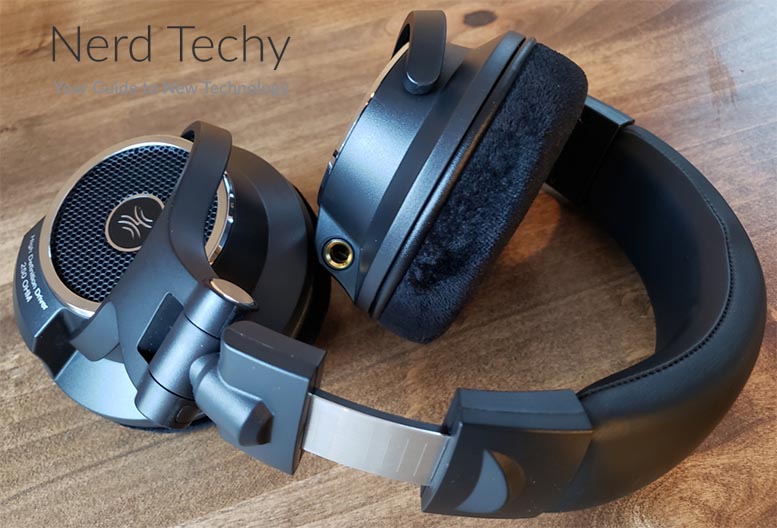 Sound Quality
The left earcup has a standard 3.5mm audio jack while the right earcup sports a 6.35mm audio jack. Whichever you choose, it's nice to see that both options are available. Since these are not wireless, you'll need to determine which cable you want to utilize. Luckily, wired headphones will never need to be paired via Bluetooth; taking some headache out of the equation. Simply plug them in and you're good to go. No wireless connection or batteries to ever worry about!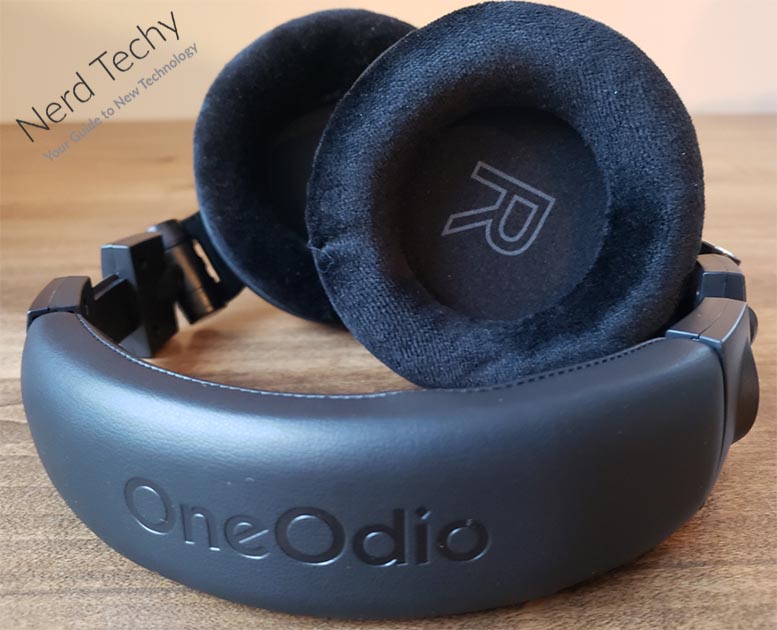 Once you have them over your ears, you can feel the isolation that the oversized earcups provide. Although these aren't ANC headphones, they provide a soundstage that passively isolates your surroundings with ease. We began testing the Monitor 80 with some of our favorite tracks on Spotify. We eventually played a massive assortment of music through them, to get a clear idea of what they're capable of. Needless to say, the sound is rich, high quality and realistic. No matter what kind of music we threw at them, we were pleased to find accurate resonation, a proper balance of highs and mids with a rich low-end capable of thunderous bass and vivid realism.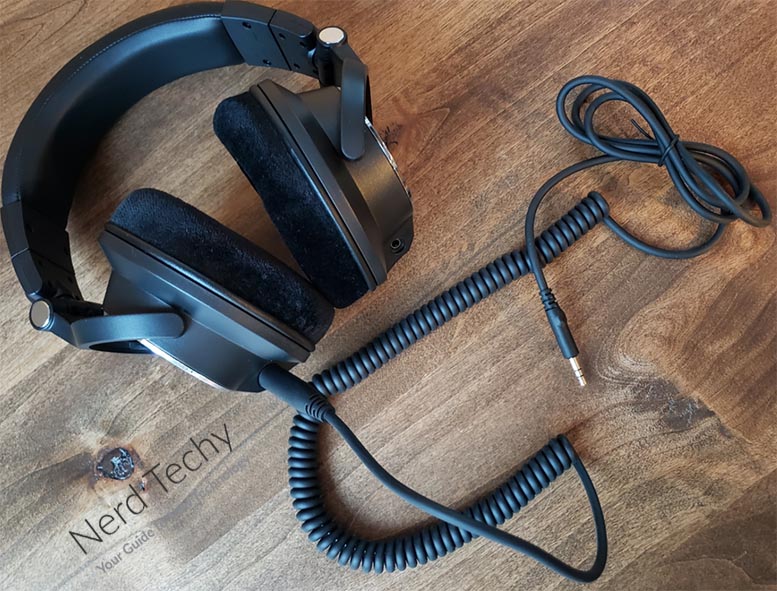 Internally, there's a pair of high-impedance speakers that are each equipped with an advanced high-precision etched diaphragm. Paired with large 40mm drivers, the sound is extremely pleasing. Bass is never over or under-powered while remaining clear for the high and mid range to excel within the soundstage. In fact, the soundstage seems particularly wide; ideal for studio recording or audiophile listening with perfect accuracy. Even when we cranked the volume up, distortion never seemed to occur. Speaking of volume, the Monitor 80 can get LOUD! Ultimately, this means you can wear them around your neck with the cups facing upward and still clearly hear the music.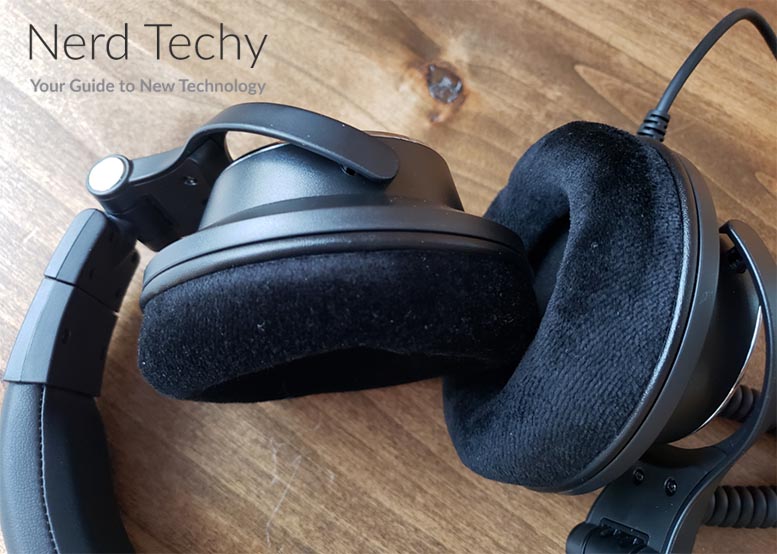 Unfortunately, we do not have an amplifier to test them with. That said, OneOdio actually recommends that you use them with an amplifier to ensure the highest fidelity sound possible. Regardless, we don't think it's a necessity, but it would ensure the ideal scenario the manufacturer designed them for. However, even with the standard 3.5mm auxiliary cable, the sound is wonderful – realistic and high quality.
Durability
As we said earlier, we're not a huge fan of the choice of plastic OneOdio used for the Monitor 80. It just feels a bit cheap and lightweight. Although it keeps the overall weight down, we would have liked to see a heavier plastic or better yet, aluminum or steel. Regardless, we don't feel like they'll break prematurely, given they offer plenty of flexibility. The inclusion of a hard carrying case is nice to have. When not in use, place them in it and you're assured protection from all angles.
The Monitor 80 headphones are ideal for the studio. These aren't meant for outdoor use or during workouts. Simply put, there's no water resistance or any kind of durability rating given. OneOdio simply claims that they "spent hundreds of hours designing, testing and perfecting every product." However, they didn't seem to offer any specific information as to exactly which "robust" material they used in the construction.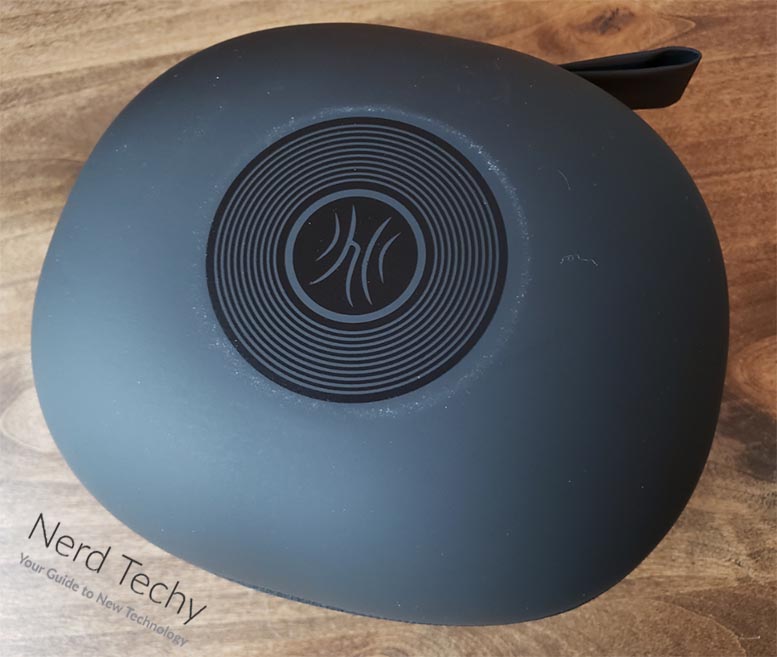 Overall, they seem to be decently well-made. Our one complaint about the cheap plastic is our only qualm. Everything else seems to be well thought out and executed with high quality construction in mind. We're a big fan of plush earcups and believe they provide enough durability for several consistent years of regular use.
Moving on, you'll notice there's no external controls. In our opinion, this is a good thing. Extra buttons would seemingly provide a more-cluttered design that you might accidently touch while adjusting them or moving them on or off your neck.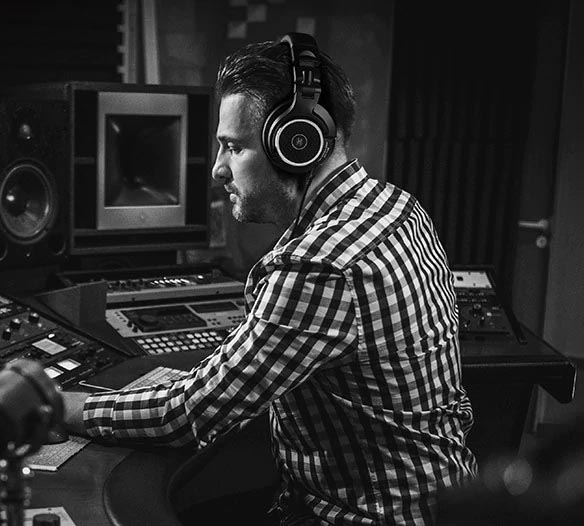 Final Thoughts
The OneOdio Monitor 80 headphones are well-designed in most regards. These are oversized, studio-style headphones with plenty of adjustability and comfort that seems to go a long way. The velvet ear pads are our favorite unique feature. It's something we haven't really seen before, and that's what we like; innovation/trying new things!
The sound they produce is wonderful. We have no complaints about the audio quality they provide, even though we have yet to test them with an amplifier. If we did, we're confident the sound would only get better. However, the plug-and-play ability they provide is much more favorable than a pair of Bluetooth headphones. Sure, one might say the wires can get in the way, but for home, studio or DJ use, wired headphones are the way to go.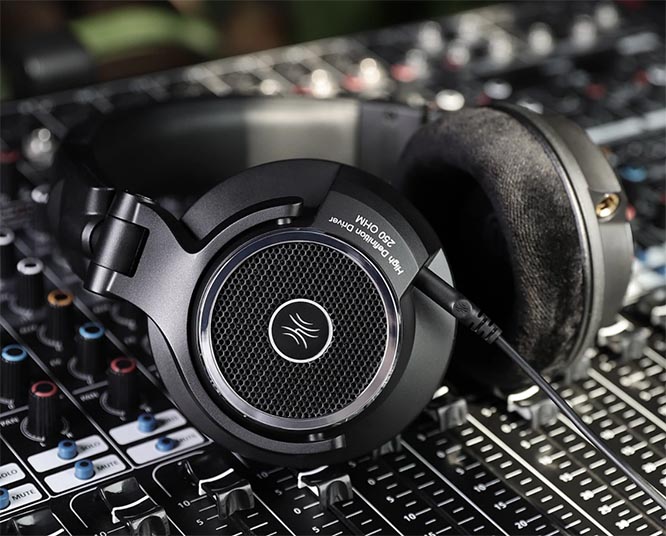 Unfortunately, we weren't big fans of the plastic they used in the construction. It gives off a bit of a cheap feeling while everything else about them screams high quality. Regardless, we wouldn't exactly consider them to be fragile; just be cautious and keep them in the carrying case when not in use.
OneOdio always delivers when it comes to budget-friendly headphones. The Monitor 80 are no different. In most regards, these are an easy recommendation. We wouldn't hesitate to suggest them to anyone looking for pristine audio quality with some of the softest, most-plush earpads we've ever experienced. Sure, you could spend twice as much and get a bit better build-quality, but we truly feel they're going to provide years of enjoyment to all who own them.