Overall Design -

9/10

User Interface -

7/10

Battery Life -

9/10

Sound Quality -

9/10
Summary
The OpenRock S is a piece of tech that's clearly been meticulously engineered. It shines in delivering stellar audio, and it handles calls with a surprising level of sophistication. It demonstrates admirable connectivity, too, making it a well-rounded contender. And yet, there are a few notable setbacks. The missing app support is perhaps the most egregious wrinkle in its otherwise polished façade. We need to make clear that it's not a deal-breaker by any means. But it is a nuance that's hard to overlook, especially for those who love their gadgets tailored just so.
Pros
Stellar audio quality across genres
Durable with IPX5 water resistance
Excellent call clarity with AI-powered mics
Graceful Bluetooth connection degradation
Cons
No volume controls on earbuds
Absence of dedicated customization app
Charging case is a bit large
In the highly competitive landscape of audio gear, finding that perfect pair of earbuds can feel like a full-time job. Yet, here we are, scrutinizing another contender – the device we're looking at today could either be your next go-to or just another name on the list. So let's cut to the chase and get to what you really want to know.
What's in the Box?
Before anything else, let's discuss the grand reveal. What greets you upon opening the box is a neatly packaged ensemble that includes:
2 wireless earbuds
1 charging case
1 type-C charging cable
1 user manual
One of the first things you notice with this product is the elevated presentation. OneOdio doesn't mess around when it comes to first impressions. The unboxing experience clearly aims for that premium vibe, offering a simple yet neatly presented package.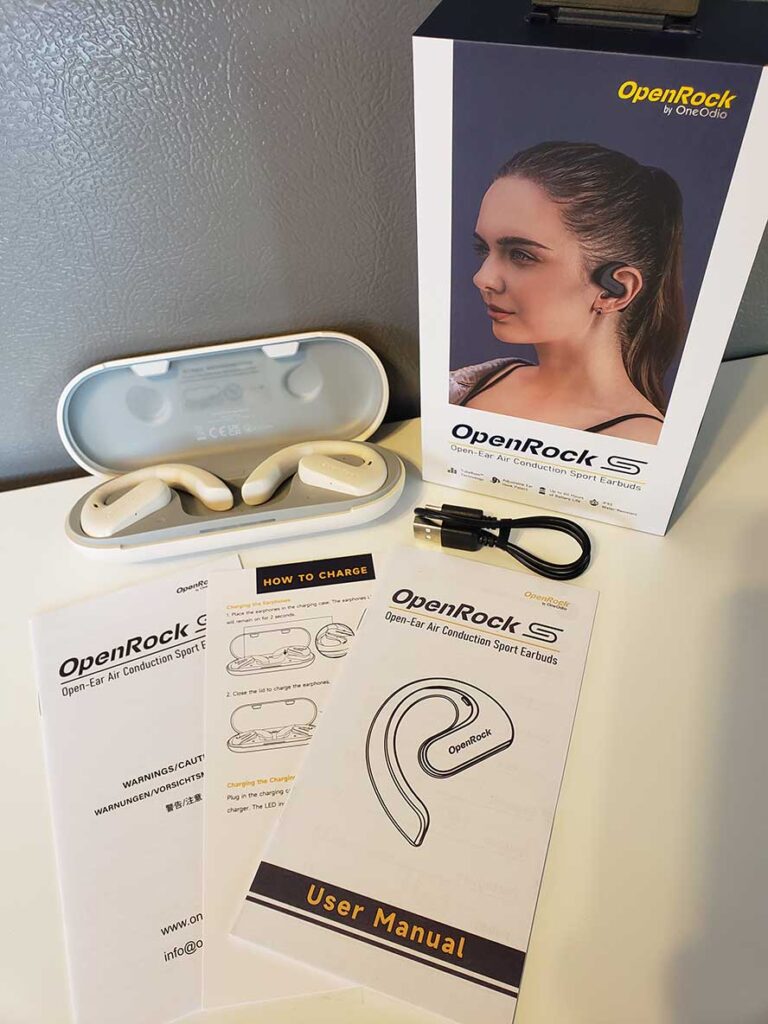 First Impressions
Not unlike other wireless earbuds, the OpenRock S are sleek and appealing. They have a nice presentation to them, and the plastic features a nice matte finish that should match well with most gear. The included charging case is bulky yet manages a slimline profile. Measuring 5.6 x 1.19 x 2.2 inches and weighing 4.8 ounces when fully loaded, it's not exactly what you'd call pocket-friendly. That said, it's stylish enough to flaunt, and there are a couple of different color options you can choose.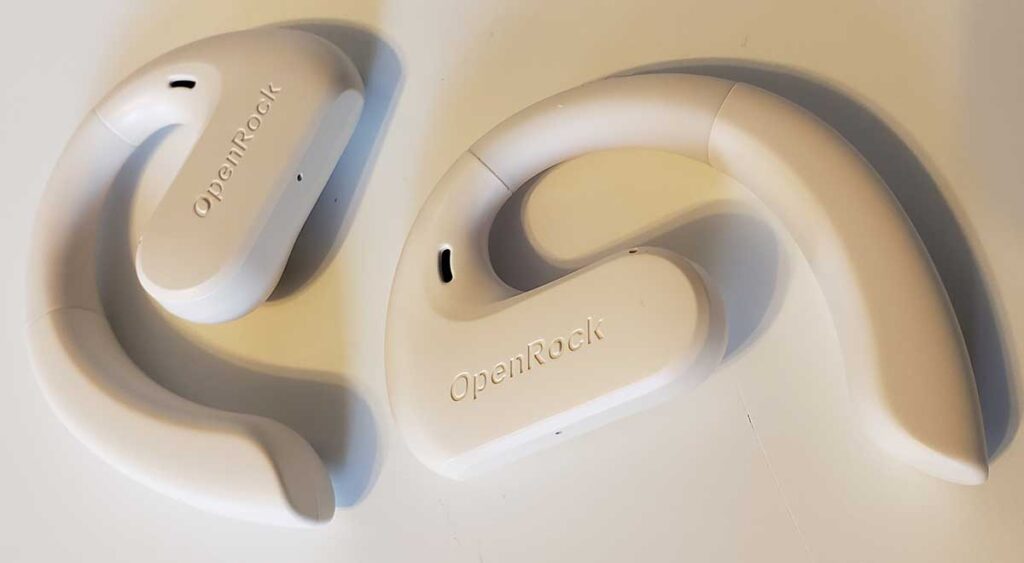 The color scheme extends to both the earbuds and their accompanying case, with the interior of the case possessing a different hue. Opt for the black version, and you're greeted with a navy blue lining inside the case. If light khaki is more your style, expect a gray interior. This subtle contrast isn't just for show; it actually simplifies the earbud-charging process, making it easier to see how they fit into their home.
While we like the case on the whole, it leaves a bit to be desired in the design department. Balance it on a table, and you'll find it tips backward due to the weight of the lid. It's not a deal-breaker, but it's a quirk that makes one-handed operation a juggling act. Additionally, watch out for the battery connectors – they sometimes miss their mark, leaving your earbuds connected to your device even when snug in their case.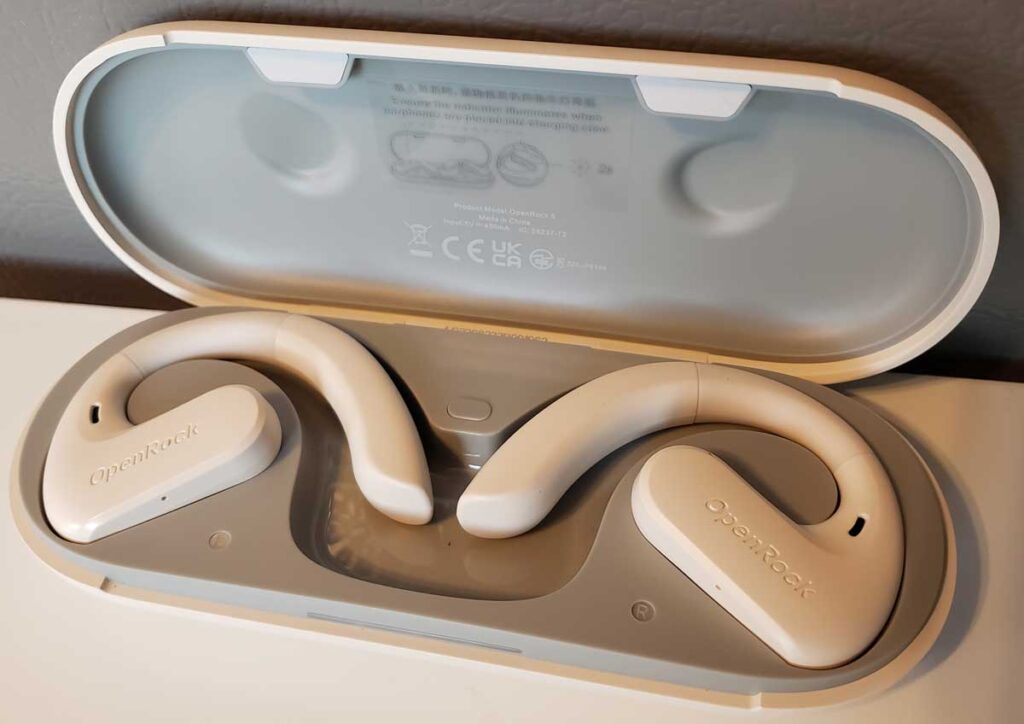 It's definitely something you'll want to keep in mind. Otherwise, you may find your earbuds drained when you least expect it. In terms of individual earbuds, each one measures 2.4 x 1.74 inches and weighs a mere 0.45 ounces. Lightweight and compact, they promise portability without sacrificing comfort. Speaking of which, let's shift our focus to how these 'buds feel and perform.
Tip: Use code 20WUWZHX for a 20% discount on the OpenRock S on Amazon.
Comfort and Control
The OpenRock S is a tad more substantial than its predecessor, the OpenRock Pro. Both weigh in at 0.45 ounces, but the aesthetics differ, particularly around the control area. There's a noticeable improvement here. Gone is the somewhat tacky, metallic-looking surface of the Pro, replaced with a more refined design. The inclusion of touch controls is another new addition here. Unlike the Pro's tactile buttons, the OpenRock S boasts touch-sensitive sensors, and frankly, they're a bit of a miss.
Trying to switch EQ modes? Good luck. You'll often find your fingers fumbling around, activating the wrong functions. We also need to mention the absence of volume control. All you get is a double-tap for play/pause and call management, plus a few other gestures for track cycling and activating your voice assistant. And no, there's no dedicated app for customization, which feels like a missed opportunity.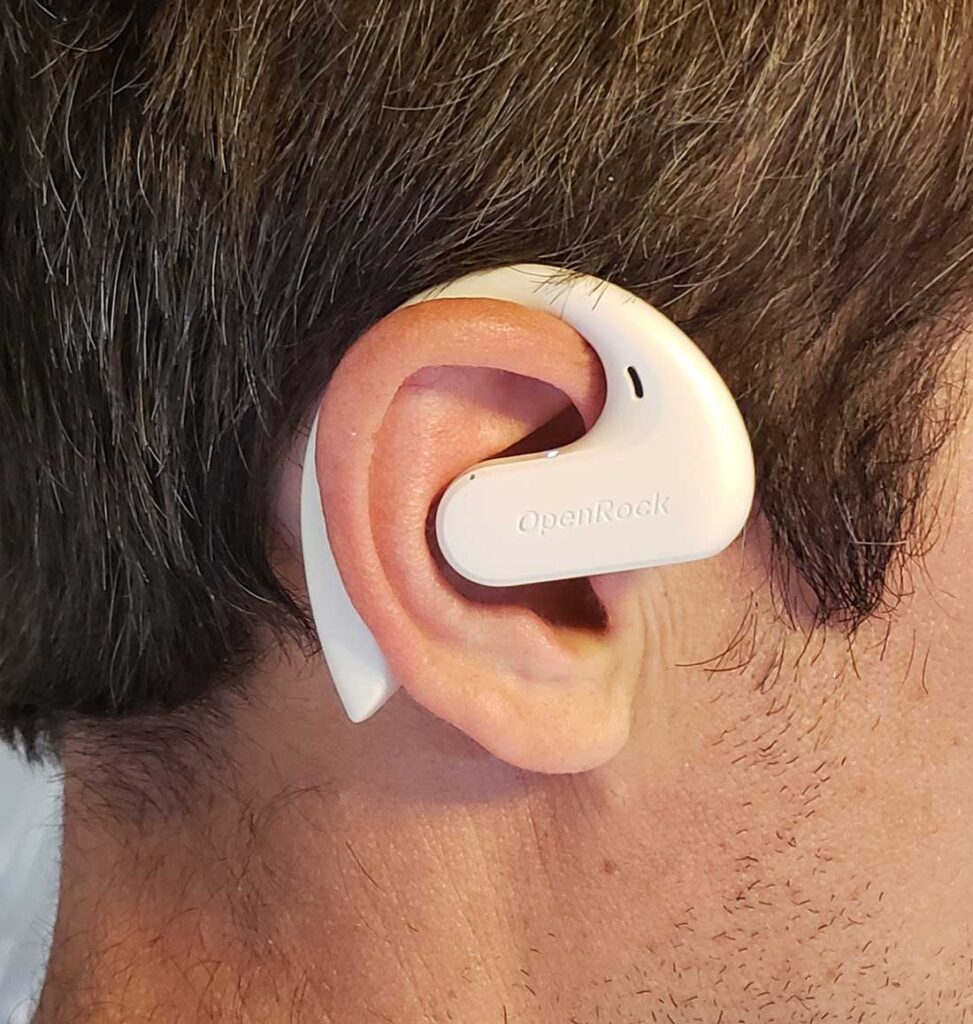 Fortunately, the device redeems itself with ergonomics. The ear hook is slightly larger, offering more adjustment space and better positioning for sound delivery. So whether you're cycling with a helmet or out jogging, these earbuds snugly fit the bill. We tested them during various activities and found them to be comfortable and stable companions throughout.
For the active user, durability is a significant factor. And here, the OpenRock S offers an IPX5 rating. While this may not seem like a vast improvement over the IPX4 rating found in other brands, it provides an added layer of protection against rain and sweat. Is it good enough for a deep-sea dive? Definitely not, but if you're a casual athlete or someone who enjoys long, rainy rides, it's a feature that could tip the scale in its favor.
Sound Delivery and Performance
When OneOdio's OpenRock Pro entered the audio scene, it quickly gained a reputation for its thumping bass and lucid mid-tones. It was, quite frankly, a tough act to follow. And so, when its successor, OpenRock S, arrived, the air was thick with anticipation. Would it follow the same bass-centric path or dare to tread a different sonic landscape? To answer these questions, we unleashed a barrage of tests, spinning tracks from various genres, including rock, R&B, classical, and EDM.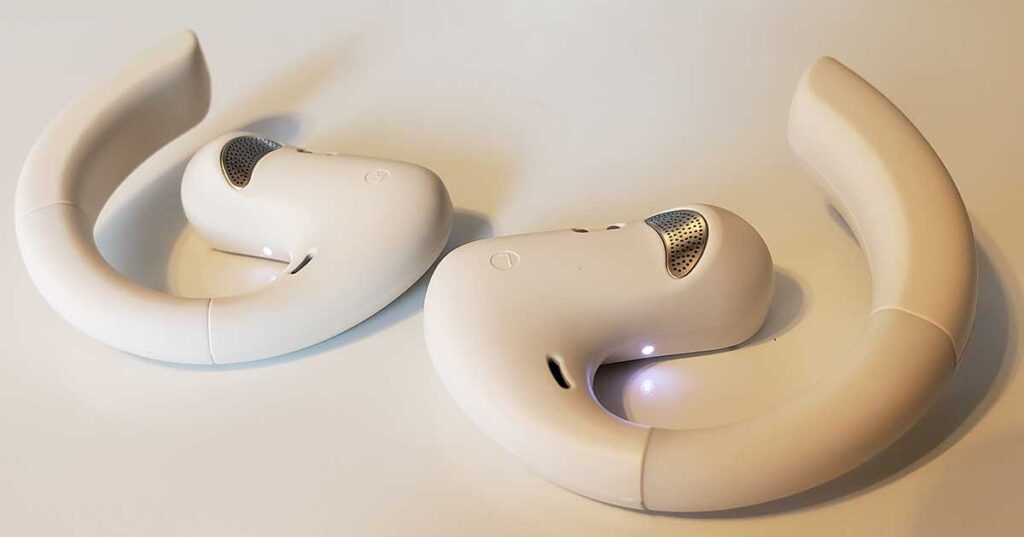 The setup was simple but thorough: multiple audio sources ranging from high-resolution FLAC files to everyday Spotify streams. We played them through different devices to ensure a comprehensive analysis. The verdict? OpenRock S is a different beast altogether. While still boasting a 16.2mm dynamic driver and backing AAC and SBC codecs, its focus has steered toward clearer vocals and an expansive soundstage.
In our rock and R&B playlist test, we found that while bass lines were less punchy compared to the Pro model, the vocals were crisp, and many instruments were more noticeable. And when we ventured into the higher frequency tracks, we noticed it managed to put a cap on shrillness without suppressing the brightness of the audio. Of course, we couldn't skip testing the EQ modes. After grappling with the finicky touch controls, we finally activated the Relaxed mode.
The transformation in sound was not ground-breaking, but it was noticeable. It slightly muffled the bass and eased the treble. As such, it's a good fit for your favorite podcasts or ambient music. On the music front, this is a commendable pair of earbuds. The quality is definitely there, delivering just the right balance of clarity and grand staff. While good music quality is, well, music to most peoples' ears, it's only half the battle.
Call Quality
If you're a busy professional or you just talk on your phone a lot, hands-free accessories need to provide top-notch call quality. So on the communication front, we put the OpenRock S through a slew of real-world scenarios – boardroom meetings, coffee shop background noise, and busy city streets. Its AI-powered four-mic ENC was put to the test by our staff. The result? Whether it was haggling a work deal or simply chatting with family, these 'buds held their own.
On either end of the conversation, the call quality makes sure you're both heard loud and clear and can hear loud and clear. So not only does it perform admirably across varied soundscapes, but it also proves to be equally competent in communication. These attributes alone make it a worthy contender in today's saturated earbud market.
Connectivity
Bluetooth, as we all know, is the invisible link between our devices and their wireless peripherals. On this front, the OpenRock S impresses with its Bluetooth 5.3. It's an upgrade that epitomizes stability in wireless connection. But what really caught our attention was how it handles connection distance. We decided to test the limits by doing what we all accidentally do – wander away from our connected devices.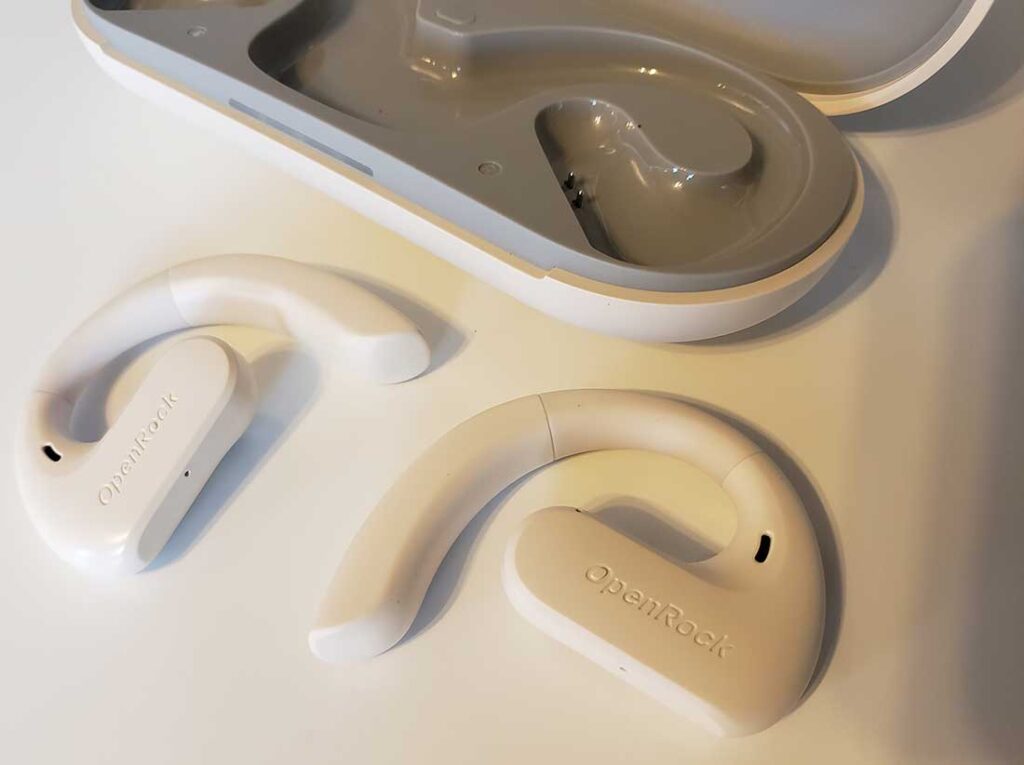 Whether it was meandering around the office or straying into another room at home, the earbuds demonstrated resilience. Instead of abruptly disconnecting, OneOdio opted for a more graceful degradation of audio quality, signaling that you're nearing the edge of the connectivity zone. By our estimation, this is much better than suddenly losing sound. In fact, we believe this should be the defacto option that all companies should stick to from here on out.
You can still hear what's on the other end just fine; it merely won't have the clarity you'd normally get when you're within range. This is a huge improvement. And quite frankly, it makes all other sound accessories look like amateur hour by comparison. It's yet one more factor that makes these 'buds stand out among the competition.
App Control
Or in this case, the lack thereof. OneOdio has a product range that's as impressive as it is diverse. And yet, the OpenRock S comes with no app support for customization. In an era where you can customize everything from your coffee to your newsfeed, the inability to tweak your earbud settings feels like a big step backward. We expect a brand as seasoned as OneOdio to offer a holistic experience, complete with an app for fine-tuning your audio settings.
Throughout our time with the earbuds, we found ourselves craving a full-fledged equalizer or a quick way to toggle between noise cancellation modes. An app could potentially offer these features and provide valuable firmware updates, adding an extra layer of versatility to an already competent device. Sadly, you won't find either here. It's a bummer, to be sure. Thankfully, though, there's enough greatness in these earbuds that it makes up for the shortcomings.
Battery Life
When we talk about attributes that make or break your experience with earbuds, battery life is high on that list. The OpenRock S earbuds come advertised with a 19-hour battery life. In actual use, they kept pumping out audio for just a little over 17 hours. And that's pretty impressive for any earbud.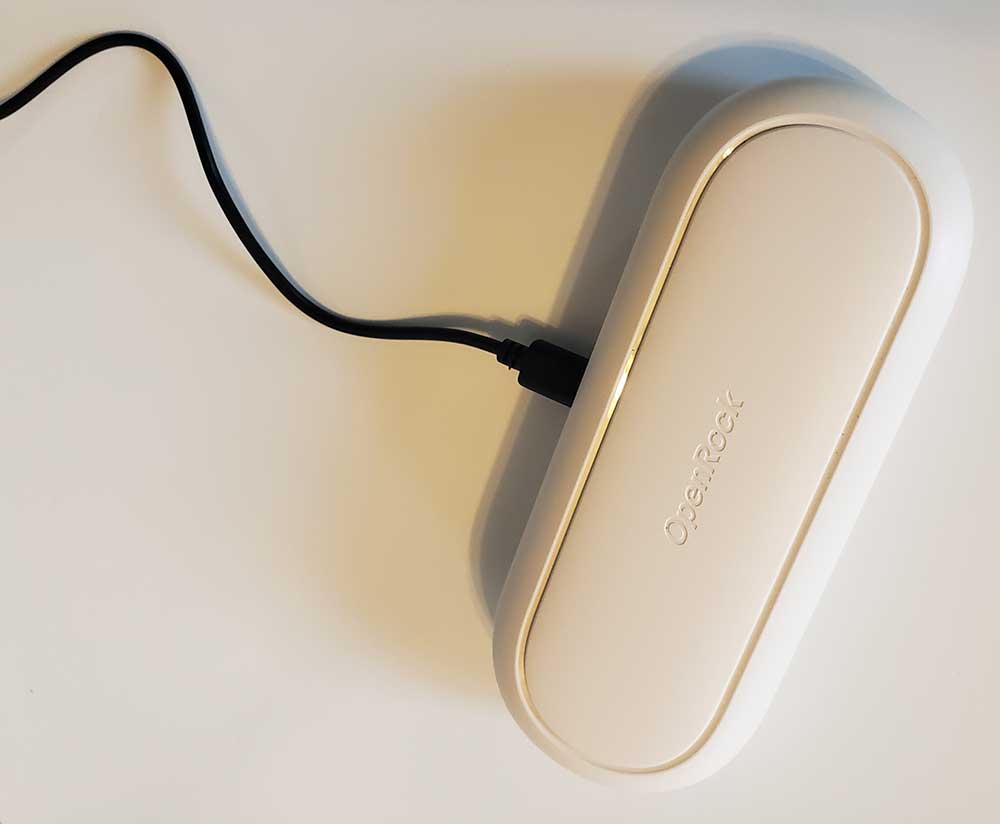 You also get Quick Charge. With it, a mere 5-minute plug-in provides an additional hour of playtime, and it only takes 90 minutes to fully recharge both the earbuds and the case. This not only cuts down on waiting time but also boosts the overall user experience, allowing you more freedom and flexibility in how you use your OpenRock S earbuds.
Final Verdict
The OneOdio OpenRock S is a piece of tech that's clearly been meticulously engineered. It shines in delivering stellar audio, and it handles calls with a surprising level of sophistication. It demonstrates admirable connectivity, too, making it a well-rounded contender. And yet, there are a few notable setbacks. The missing app support is perhaps the most egregious wrinkle in its otherwise polished façade. We need to make clear that it's not a deal-breaker by any means. But it is a nuance that's hard to overlook, especially for those who love their gadgets tailored just so.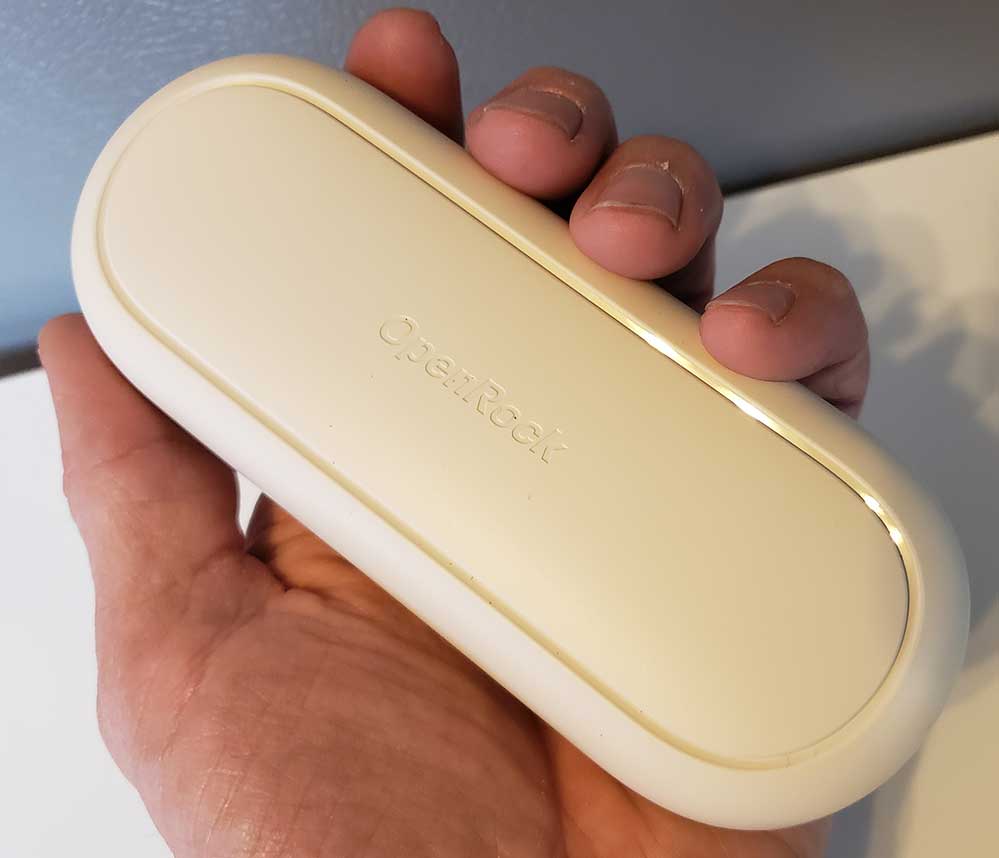 Overall, the OpenRock S stands as an evolutionary step forward in OneOdio's lineup. It makes for a tempting package, and if you can overlook the lack of app support, it may just be the earbud solution that tunes in perfectly to your lifestyle.
Meet Derek, "TechGuru," a 34-year-old technology enthusiast with a deep passion for tech innovations. With extensive experience, he specializes in gaming hardware and software, and has expertise in gadgets, custom PCs, and audio.
Besides writing about tech and reviewing new products, Derek enjoys traveling, hiking, and photography. Committed to keeping up with the latest industry trends, he aims to guide readers in making informed tech decisions.