Panasonic is primarily known for their cameras and other video equipment. However, they also produce some quality earbuds, some of which we've reviewed in the past. Today, we'll be looking at two of their newer offerings, the RZ-S300W and RZ-S500W earbuds. Both of these buds are designed to deliver top quality sound, with all the modern features you'd expect. They won't be available to the public until July 12th, but we've gotten the opportunity to take a sneak peek. So, which pair is the better option? Let's take a closer look, and see what both the RZ-S300W and the RZ-S500W bring to the table.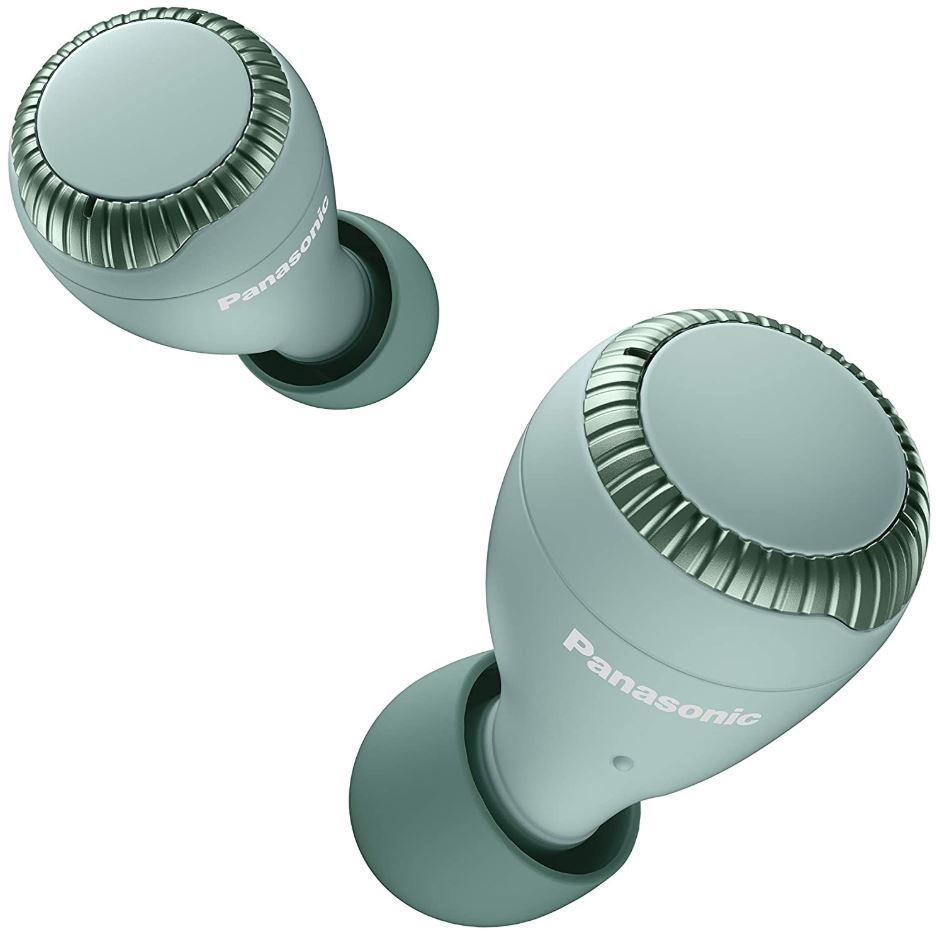 Panasonic RZ-S300W
The Panasonic RZ-S300W earbuds will immediately catch your eye with their mint green design. Admittedly, this look isn't for everybody. But they certainly stand out from the pack. They have a small, "shell"-style design, rather than the AirPod-style design of many modern earbuds. If you prefer a small, compact form factor, you'll love the design.
The buds are designed to sit snugly in your ear canal. First off, this will prevent them from easily falling out. Secondly, it ensures passive noise protection. For this to work, you need a secure fit. So if you're not happy, try either the larger or smaller-sized ear tips that are included in the kit. The tips themselves are fairly slender, and sit deep in your ears. Once you've found the right fit, you're going to be just fine.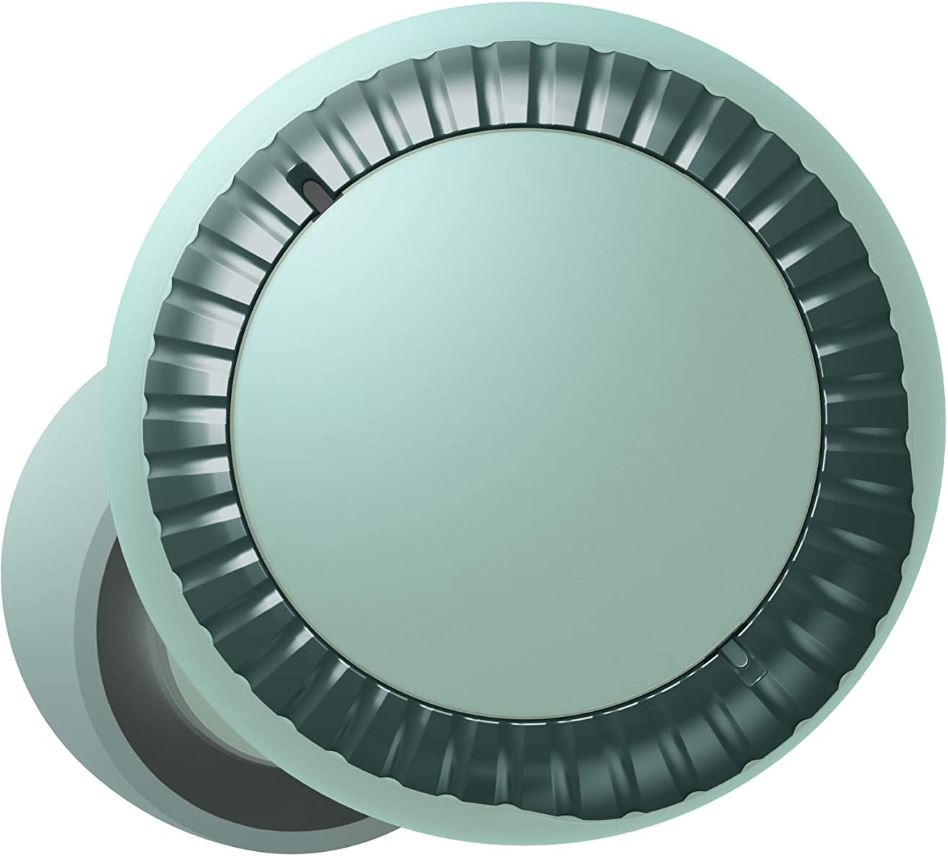 The RZ-S300W buds come with a water-resistance rating of IPX4. This means that they're splash-resistant, but not submersion resistant or able to withstand streams. In other words, you can wear them during a sweaty workout, but you'll want to take them out before showering.
Like most wireless earbuds, the RZ-S300W buds come with a charging case. The case has a clamshell design, and a mint green ABS plastic construction that matches the buds. The matte finish is easy to keep clean, and doesn't show fingerprints like some high-gloss cases. On the front, there's a small depression under the lid that makes it easy to pop open with one hand. There are three LED lights below the lid, which display the battery's current status. On the inside of the lid, you'll see two small foam pads. These hold the earbuds in place while they're charging. So you can carry the case in your backpack without worrying about the buds popping out or getting scratched.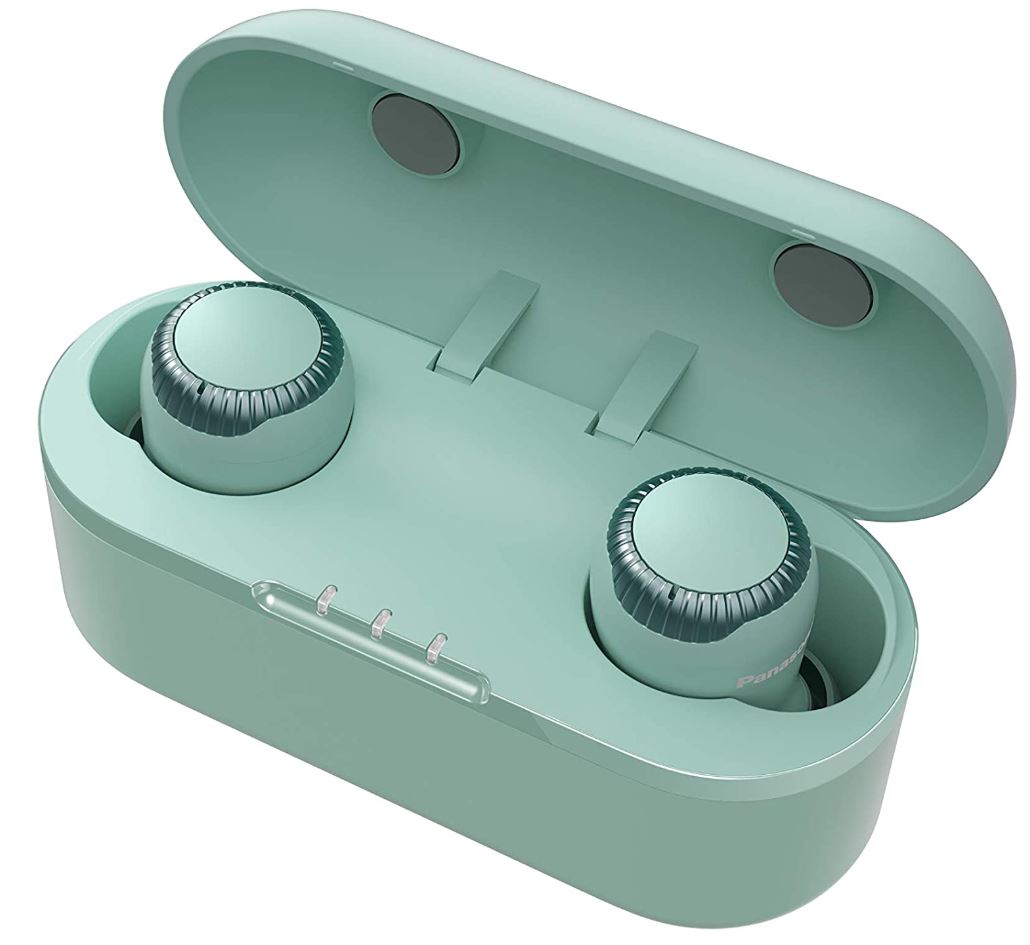 Battery and Connectivity
The RZ-S300W earbuds carry enough charge for five hours of playback. This is sufficient for just about any purpose. Even if you have a long two-way commute on public transportation, you'll be just fine. Wear them on your morning jog, take them to work, and wear them home again. Then recharge them in the evening and get ready for your next day. If you're on the road, you can use the charging case without plugging it in. It holds enough juice for 21 hours of additional battery life, for a total of 26 hours. You can take a weekend trip and not need to worry about recharging your RZ-S300W buds.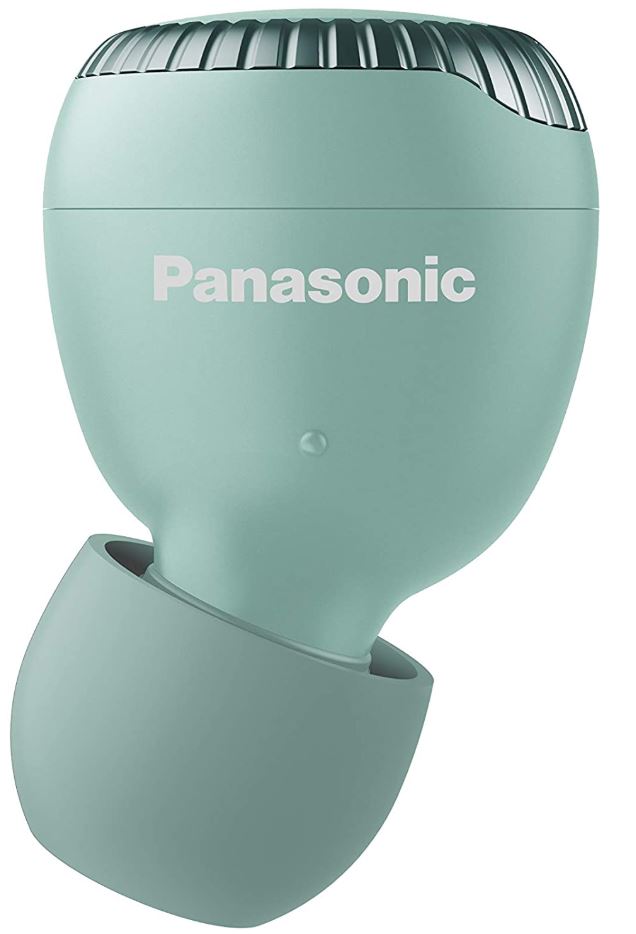 The RZ-S300W buds utilize the latest version of the Bluetooth protocol, version 5.0. This ensures the most stable possible connection, while allowing you to listen to high-bitrate music. The earbuds will also pair automatically when removed from the case, assuming they've been synced once. In addition, you can actually use the buds individually. If you want to take advantage of hands-free calling while still keeping an ear open, you're covered. Just remove a single earbud from the case instead of both of them. To return to stereo mode, replace the earbud, then remove both buds from the case.
One unique feature of the Panasonic RZ-S300W earbuds is that they don't have physical controls. Instead, they come with a dedicated app that operates all the earbud functions. The Panasonic Audio Connect app is available for free on both Android and iOS. The app allows you to change tracks, adjust the volume, and answer or end phone calls. It can also troubleshoot pairing issues, and even help you find lost earbuds! For hands-free control, the app is compatible with Alexa, Siri, and Google Assistant. So if you don't want to pull out your phone to make changes, Siri can bring up your favorite song.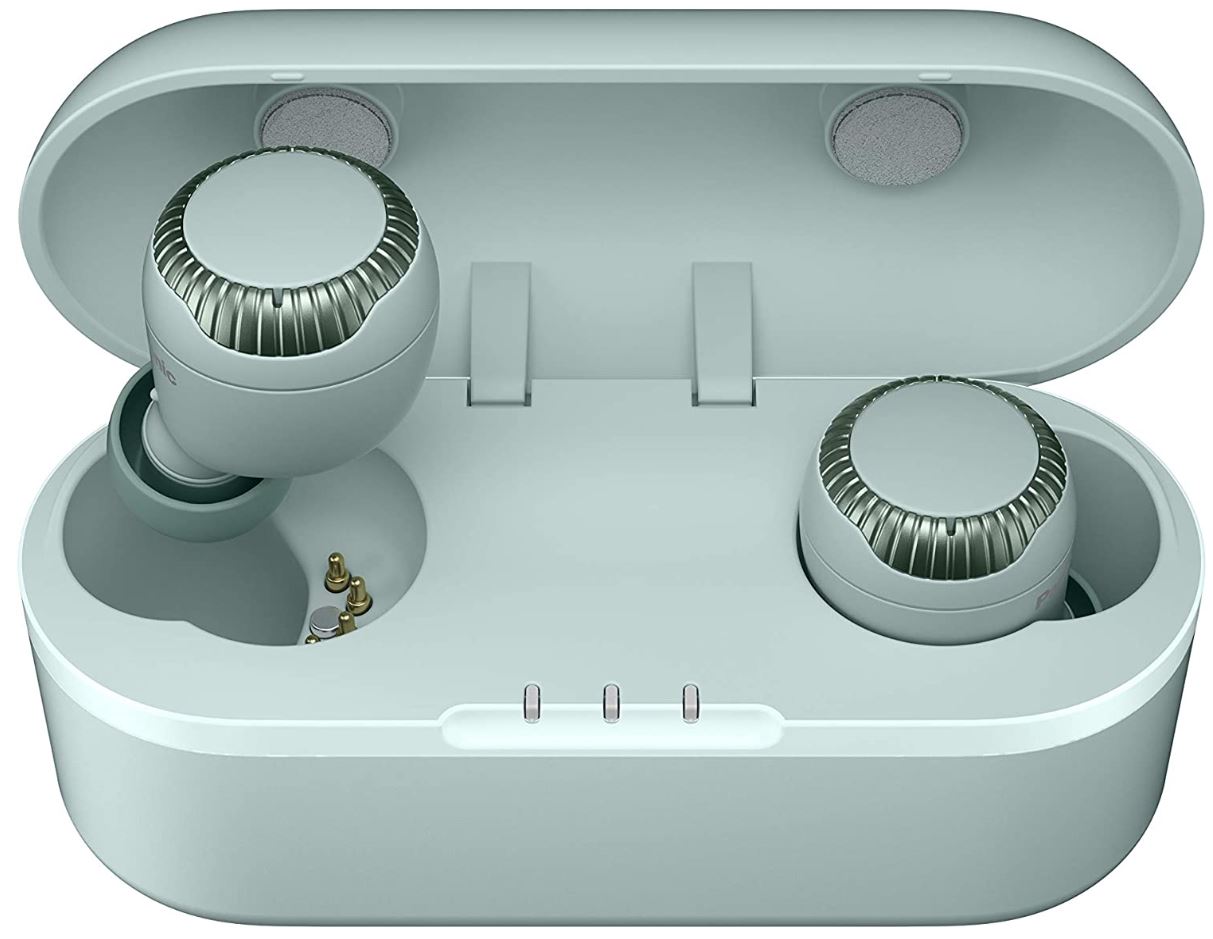 Sound Quality
The drivers on the RZ-S300W earbuds are a standard 6mm in diameter. This means you're not going to get ultra-loud volumes. That said, they're made from a premium material, so the sound quality is excellent. You get a wide soundstage, which means there's plenty of separation between the instruments. The bass won't muddy up the vocals, and the highs are crisp and clear. As you'd expect from drivers of this size, the bass is a bit underwhelming. But that just comes with the territory. You're not going to get more bass without larger drivers and a correspondingly larger shell.
When it comes to call quality, the RZ-S300W buds perform very well. They don't have CVC 8.0 noise cancelling. However, the high-performance mics offer excellent performance. They're engineered inside a deep channel, which does an excellent job of blocking wind and crowd noise. As with any earbuds, what you hear is going to depend on the other person's mics.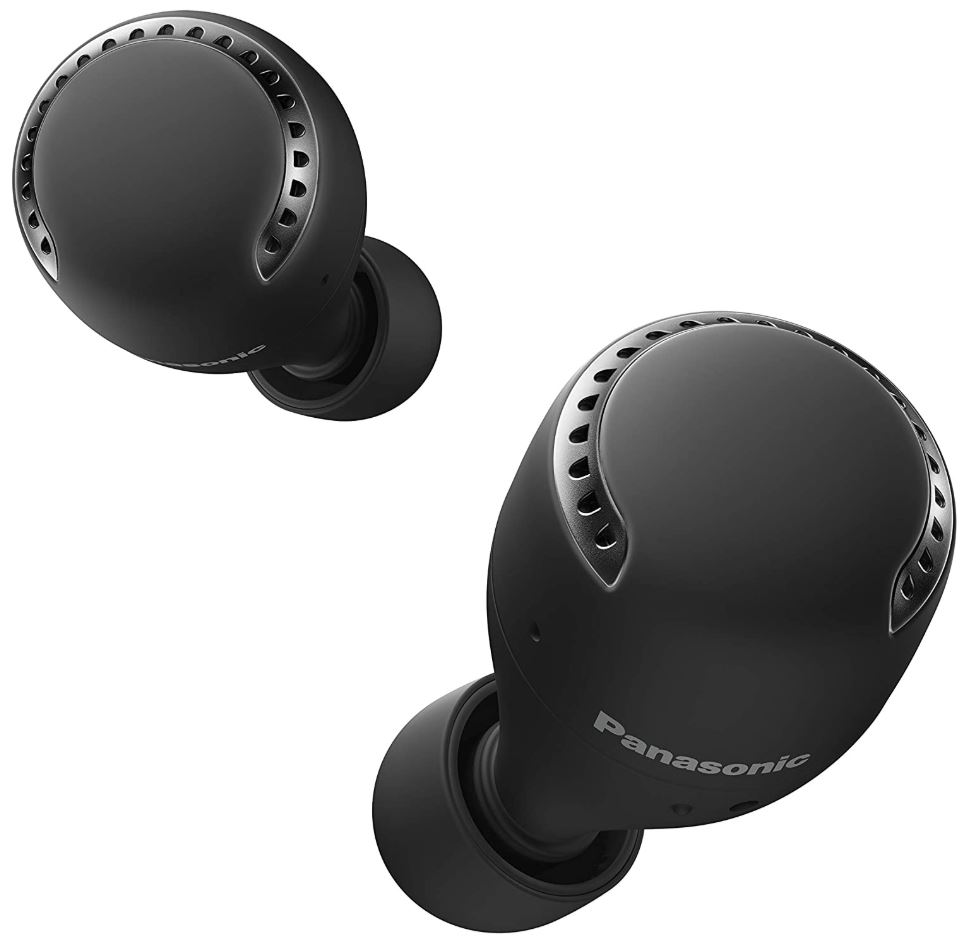 Panasonic RZ-S500W
The Panasonic RZ-S500W earbuds have a more traditional design than the RZ-S300W. Instead of a mint green shell, they have a matte black shell that's a little more laid back. That said, the RZ-S500W buds have a similar form factor. They're compact, and the ear tips extend deep into your ears, ensuring a secure fit. For maximum comfort and security, make sure your tips have the right fit. If it hurts when you put the buds in, use the smaller tips. If they're wobbling around, use the larger tips. When properly fitted, they aren't just comfortable; they also provide plenty of passive noise isolation.
Like the RZ-300W earbuds, the RZ-S500W buds have a water-resistance rating of IPX4. This means they're splash-resistant, but not resistant to streams of water or submersion. That said, you won't have any issues with a little bit of workout sweat.
The RZ-S500W case has a matte black finish that matches the shells of the earbuds. It doesn't show fingerprints, and it's easy to keep clean. It has a traditional, clamshell-style design, with a spring-loaded lid that won't pop open on its own. Even so, it's still easy to open. There's a groove under the lid that can be used for one-handed operation. Inside the groove, there's a set of three LED lights that display the current battery level.
Battery and Connectivity
The RZ-S500W earbuds sport somewhat more powerful batteries than the RZ-S300W buds. On a single charge, you get six hours of total playtime. As with all manufacturer ratings, this can vary based on your use. The volume, bitrate, and even the ambient temperature will all affect your actual results. The charging case carries enough additional juice for an additional 14 hours of playtime. This is a bit disappointing, since the total is only about 20 hours. Still, that's enough for just about anybody's purposes. With a four-hour charge, you can recharge the case to full capacity. So as long as your charging game is on point, you're going to be just fine.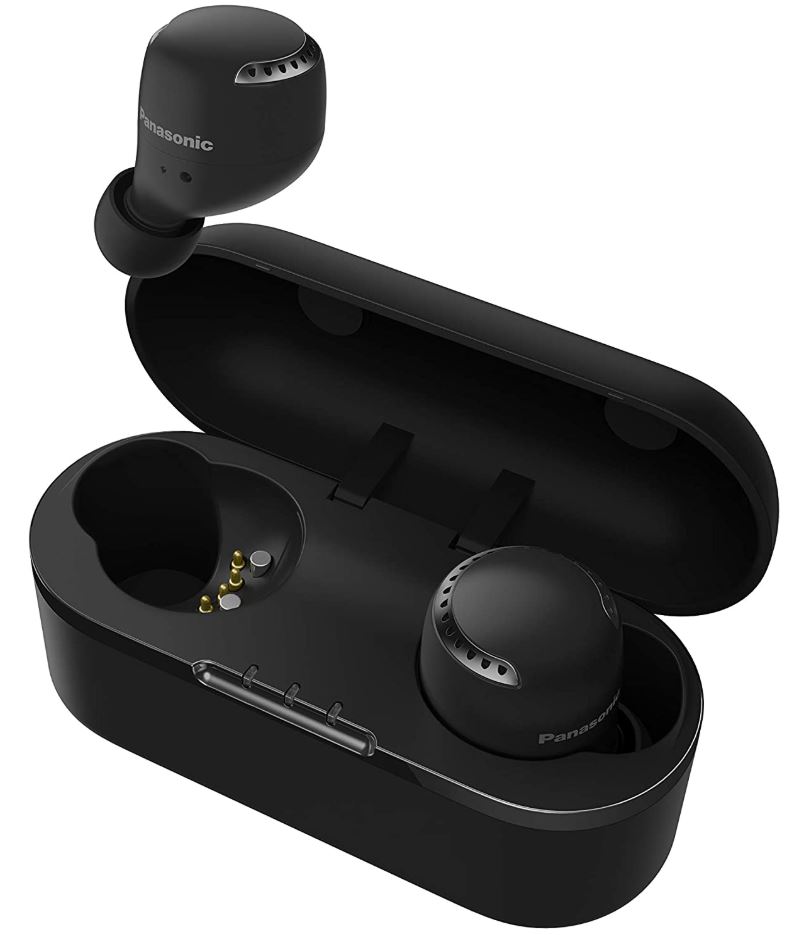 The RZ-S500W earbuds can be paired either individually or as a pair. Obviously, using both buds is best for music. But using a single bud is a great choice for hands-free calling. As a side benefit, it effectively doubles your battery life. And the Bluetooth 5.0 protocol ensures a stable signal with clean, clear audio.
Just like the RZ-S300W earbuds, the RZ-S500W buds utilize Panasonic's Audio Connect app for controls. You can operate all the standard functions right from your smartphone. And with voice assistant compatibility, you can even operate the controls hands-free. This is a great feature when you're carrying two bags through a busy airport.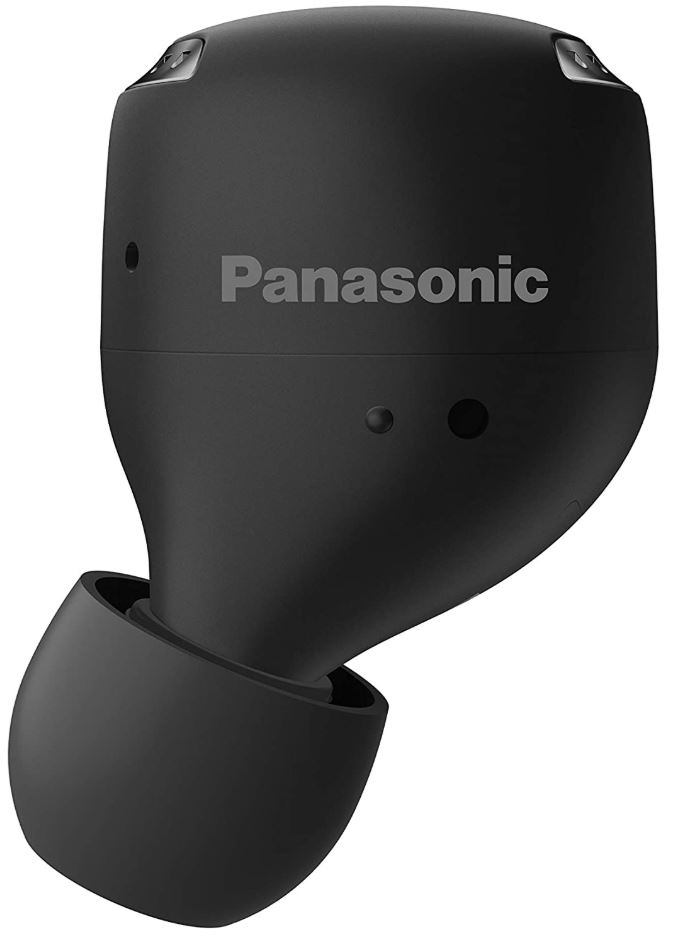 Sound Quality
The RZ-S500W buds utilize a pair of 8mm drivers that are a bit larger than average. This allows them to put out more volume than the RZ-S300W buds. It also allows for better bass response. You'll hear strong, punchy drums and low synths. Even so, the soundstage remains nice and wide. There's separation between all the instruments, as well as the vocals. Mids and highs are clean and clear, without any interference or crossover. If you're looking for earbuds that are suitable for all genres, you've got your eye on a solid choice.
Another feature of the RZ-S500W earbuds is active noise cancelling. So not only do you get passive isolation from the ear tips, you also get full ANC functionality. Not only that, but you can adjust the ANC between 50 different levels. Turn it down for better battery life and situational awareness. Or turn it all the way up when you're on a noisy train or an airplane.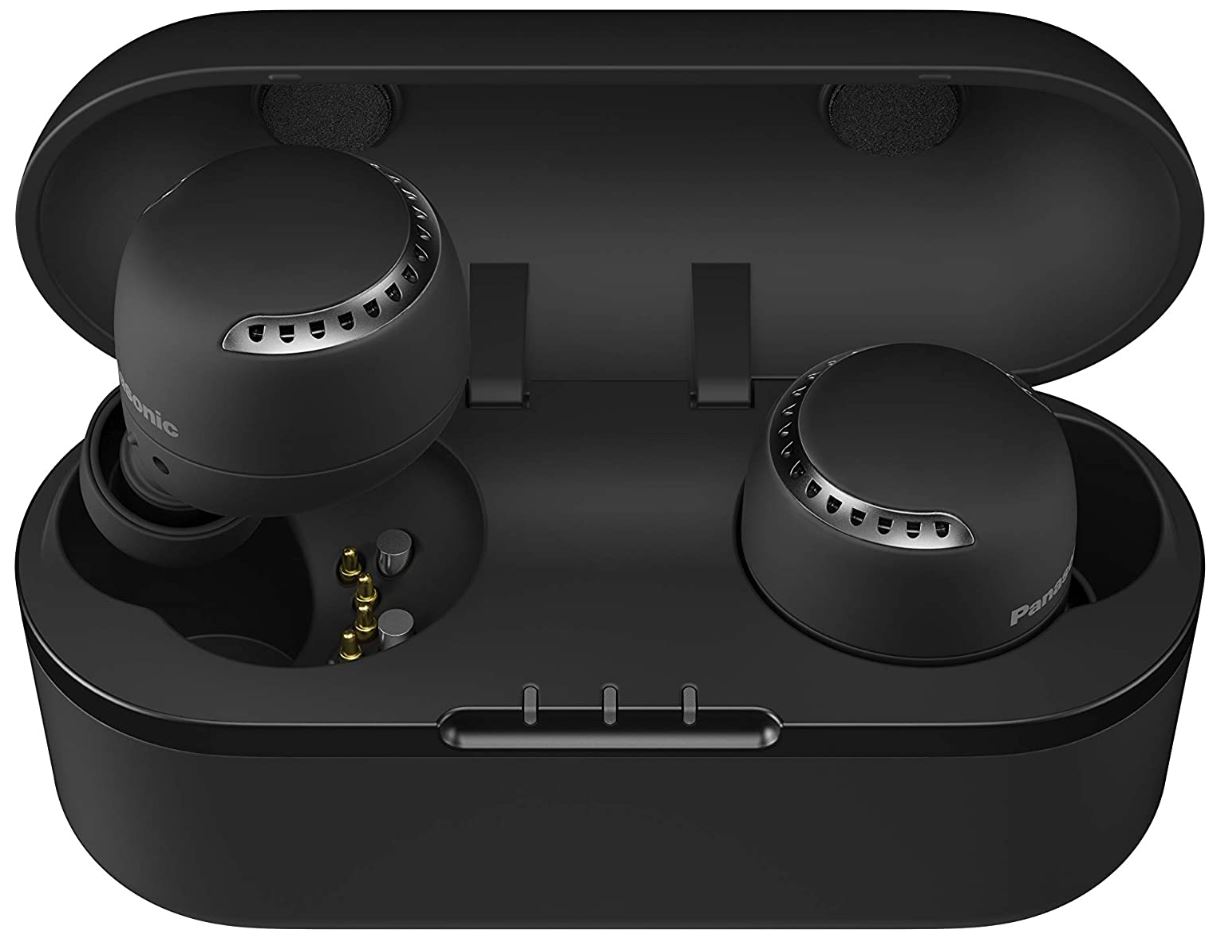 Call quality is also excellent. It's comparable to the RZ-300W earbuds, with similar noise-isolating technology. Even in a crowded or windy area, the other person is going to hear you just fine.
Final Verdict
So, which of these earbuds is the best? It depends on what you need. To begin with, let's acknowledge the obvious: the Panasonic RZ-S500W earbuds offer some great extra features. The larger drivers allow for more powerful bass and a louder volume overall. Not only that, but the ANC is a welcome feature on any pair of earbuds. Usually, you'll only find this feature on over-the-ear headphones. On the other hand, the battery life is a bit limited, mostly due to the larger drivers and ANC.
The Panasonic RZ-S300W earbuds, on the other hand, offer slightly less volume and noise isolation. That's not to say they're a bad choice, though. Considering the small driver size, the sound quality is still very good. Not only that, but they're more budget-friendly than the RZ-S500W buds. The battery life is also superior, more in line with what you expect from a modern pair of earbuds. And the design is fun and playful, adding an individualistic flair to an accessory that's usually merely utilitarian.